Ahead of the release of The Legend of Zelda: Tears of the Kingdom, the highly-anticipated sequel to The Legend of Zelda: Breath of the Wild, convenience store chain Lawson stocks its stores across Japan with a wide variety of Zelda-themed food and products, including a lineup of Hyrule-inspired snacks!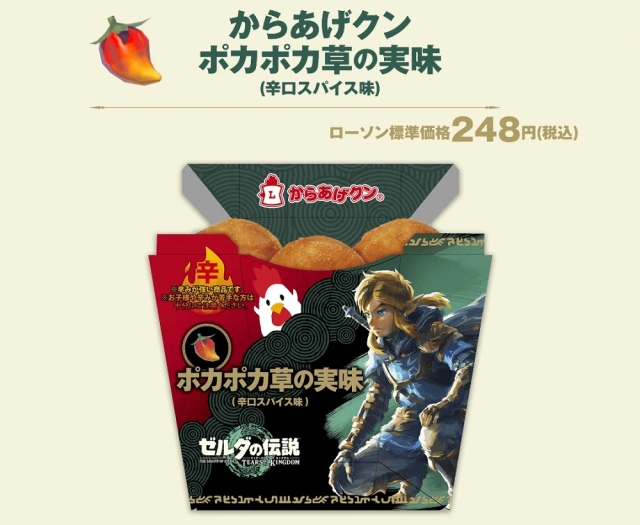 All of the foods featured in the collaboration play on ingredients highlighted in Breath of the Wild. The first product in the lineup is spicy-pepper karaage fried chicken, which is part of Lawson's Karaage-kun series of fried chicken bites.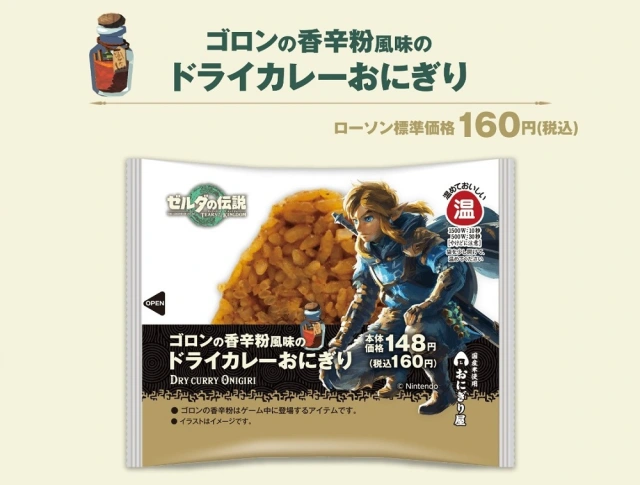 If you want to eat like a Goron, there's also this Goron Dry Curry Onigiri, featuring a flavorful curry spice-covered rice ball that can also be eaten warm. This flavorful rice triangle would make a great snack for anybody on an adventure.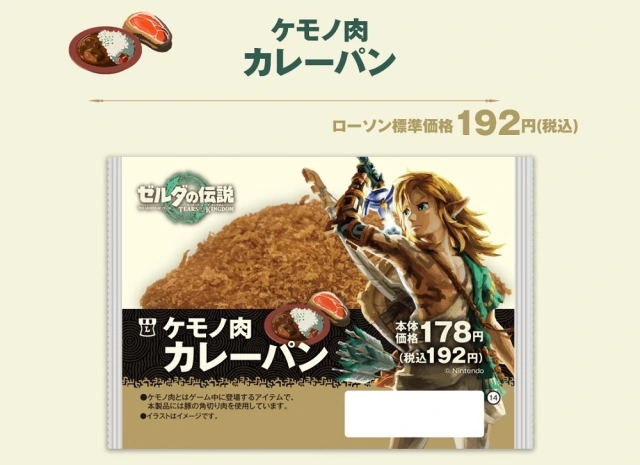 The next item is Beast Meat Curry Bread, which is a deep fried bun filled with curry and "beast meat" (which is actually just regular pork). Curry bread is a regular, well-known snack throughout a variety of convenience stores, so it's fun to see a version of it taking a Zelda-themed twist.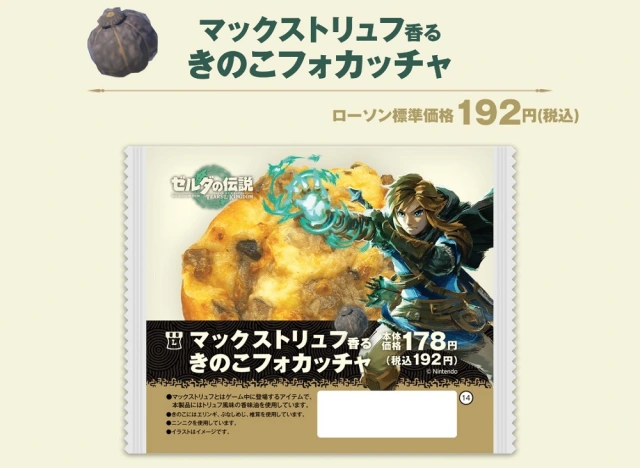 There's also the Max Truffle Mushroom Focaccia, which is a soft focaccia roll mixed with a variety of different mushrooms and a strong truffle aroma. It's a small roll with an abundant amount of flavor!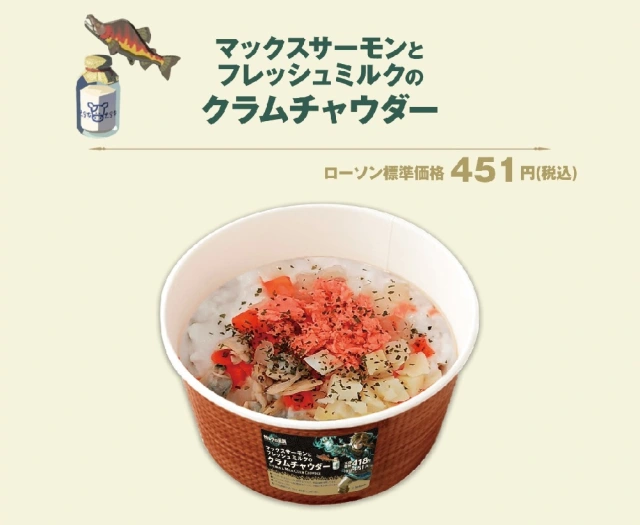 For those looking for a more filling meal to fuel their quest, you can enjoy a taste of Hyrule's rich food with the Hearty Salmon and Fresh Milk Clam Chowder.  Topped with salmon, spices, clams and cream, this soup is sure to warm you up and give you the energy you need to take on any enemy.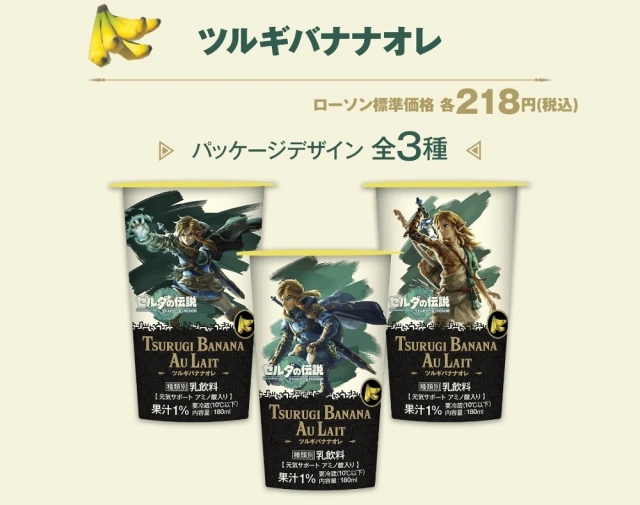 The final item in the food and drink lineup is this Tsurugi Banana Au Lait, which is like a banana milkshake in a small cup. The packaging itself features three different designs in total, so fans of the series will want to come back for more in order to get all three!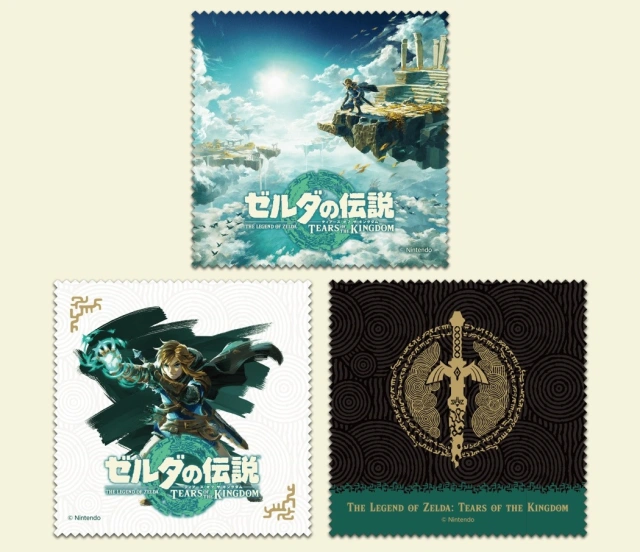 Those purchasing items as part of the Tears of the Kingdom collaboration campaign will also receive an exclusive clear-file or microfiber cloth, from one of the designs listed above! The campaign launched on May 7th and is only available for a limited time, so ride into Lawson stores to stock up for your next adventure!