From the worldwide hit anime series Fairy Tail comes an all-new 1/8th scale figure of the powerful mage Erza Scarlet! With several replaceable body and face plates, you can recreate this iconic character to stand in either her armored state or in a casual plainclothes look!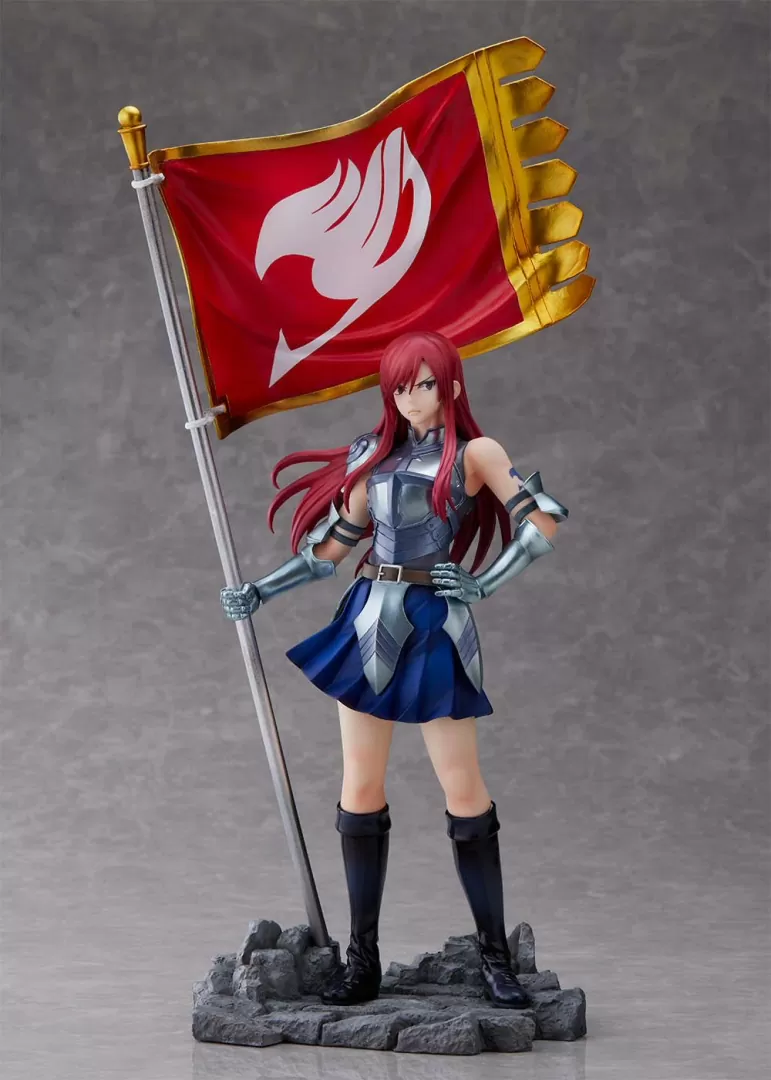 The figure itself comes with a rugged, rocky base that gives it an atmosphere like she was just pulled from the series itself. When displayed with her flag in hand, it further adds to the gallant knight dynamic Erza demonstrates with her armor.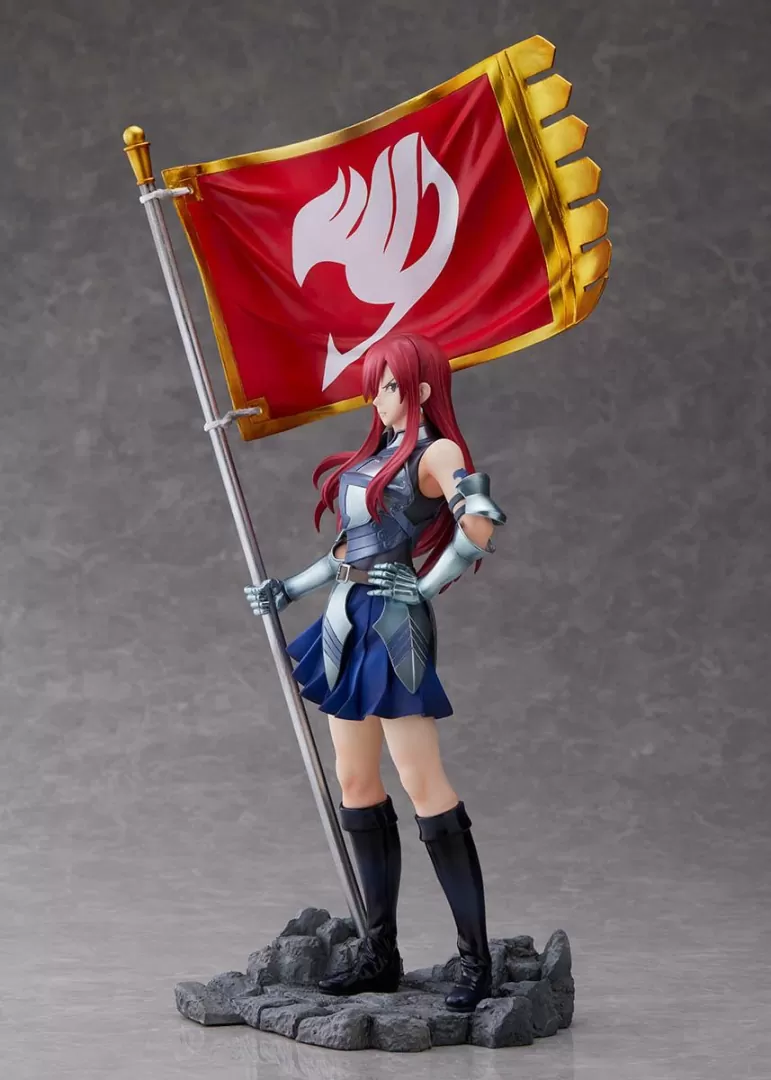 All of the pieces of this figure are incredibly detailed, from the rugged and rocky base appearing as if it could be real stone, to the flowing folds of the flag and skirt. The armor and flagpole also look almost metallic, overall blending together perfectly and adding to Erza's overall appearance.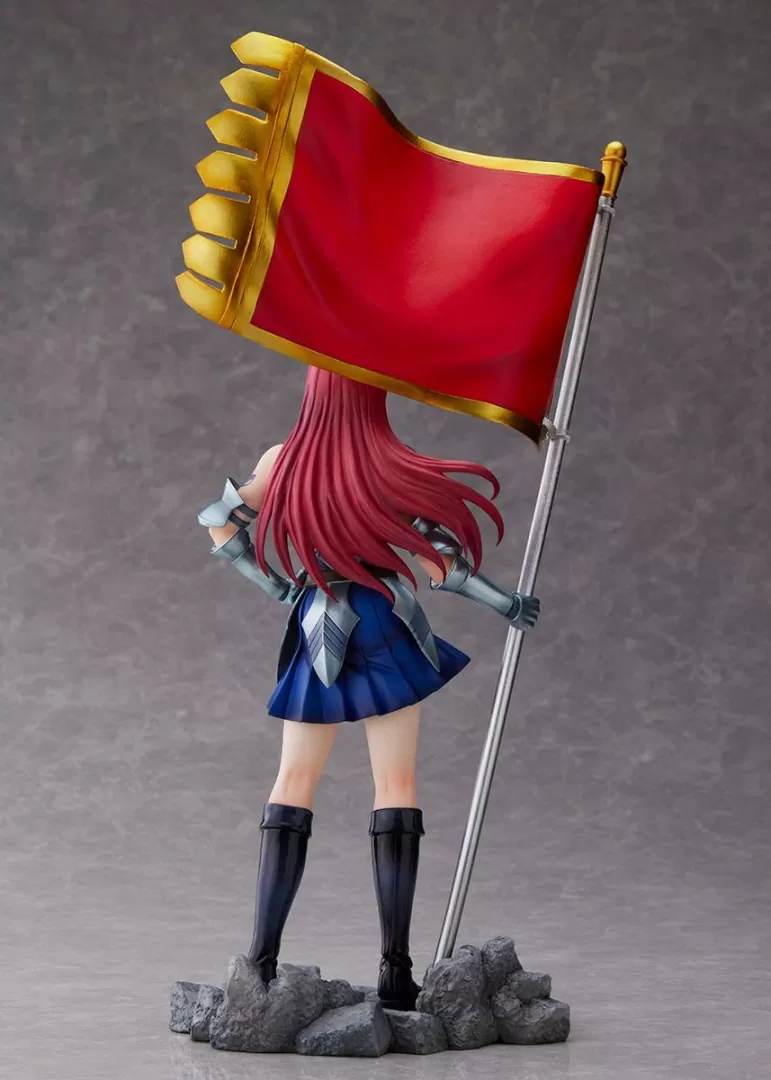 Her dynamic stance is even more apparent from the back, with a sturdy and powerful pose and her left arm on her waist. You can see her hair flowing from the back as well, adding further detail that could indicate a mountaintop breeze.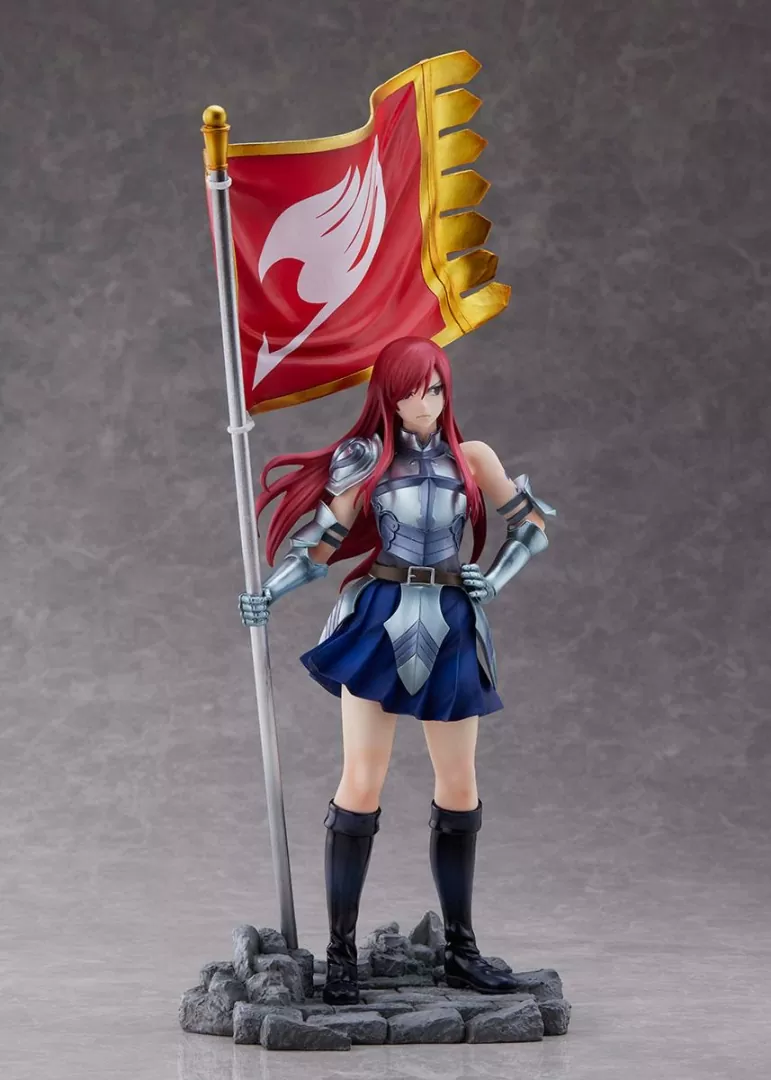 For fans of the series, the figure does a great job of staying true to Erza Scarlet's nature, and her fierce look adds a level of determination and strength that fans have expected from this red-haired protagonist.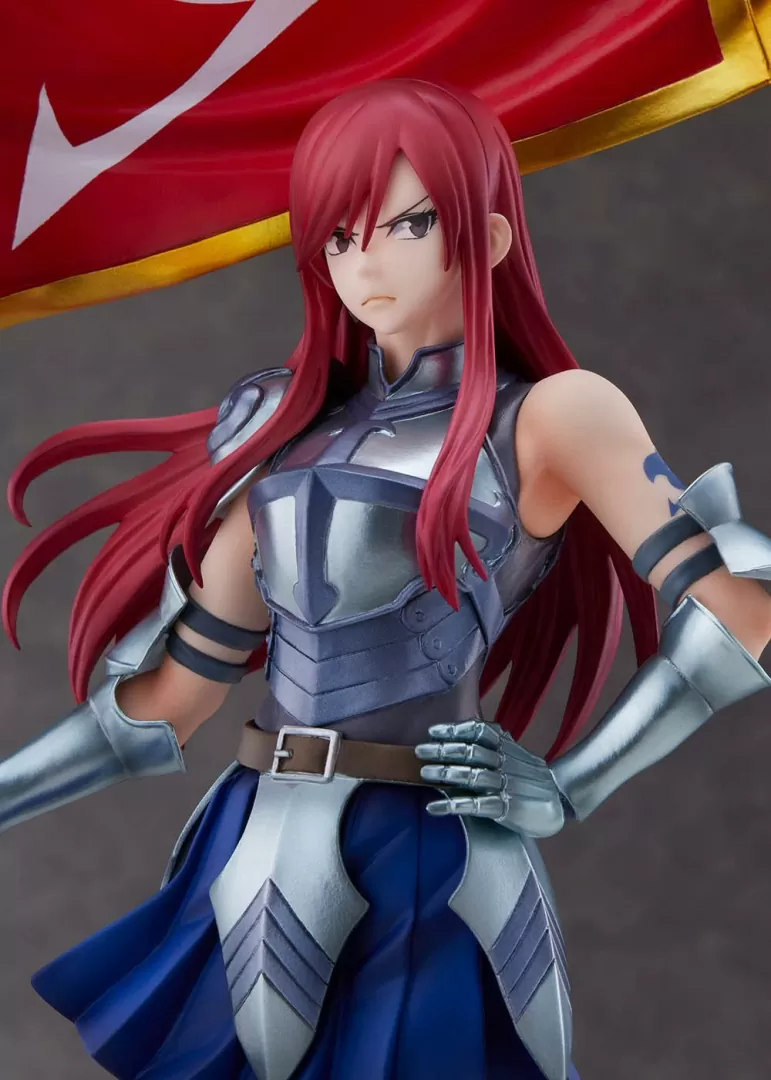 The metallic shine on her armor is also visible when viewed more closely, and the sculpting detail extends to even smaller aspects of the figure, such as the belt in her waist and even the small, interconnected segments of her chest plate.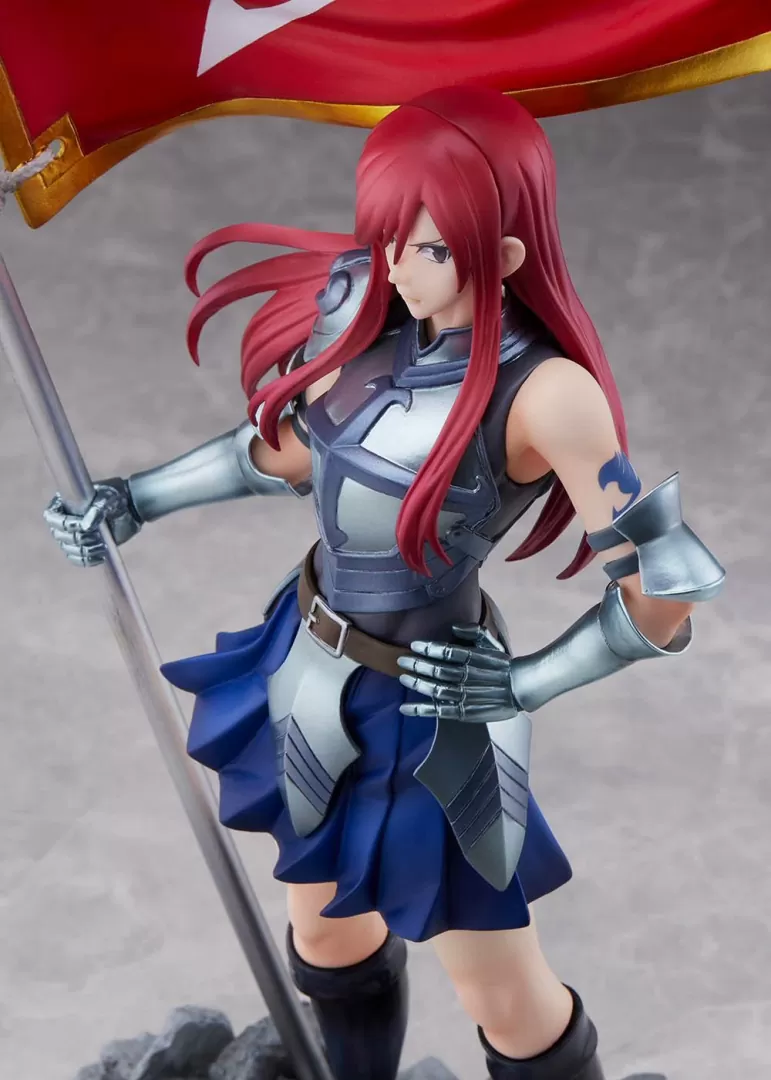 Her hair also flows over and away from her armor, in addition to the skirt she wears underneath acting in the same way. The attention to detail and atmosphere in these flowing patterns and folds is another reason why BellFine's figure line-up is incredibly high quality.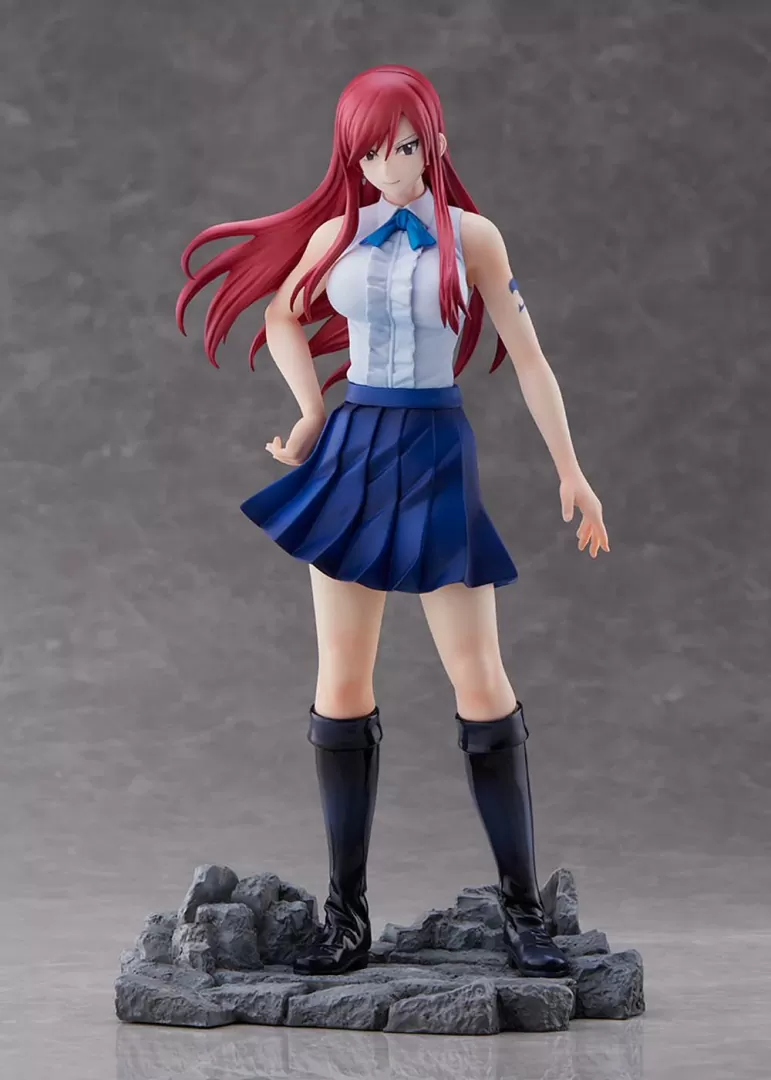 The figure can almost be seen as two-in-one as well, as fans can choose to replace Erza Scarlet's armor for her more subtle, casual plainclothes look.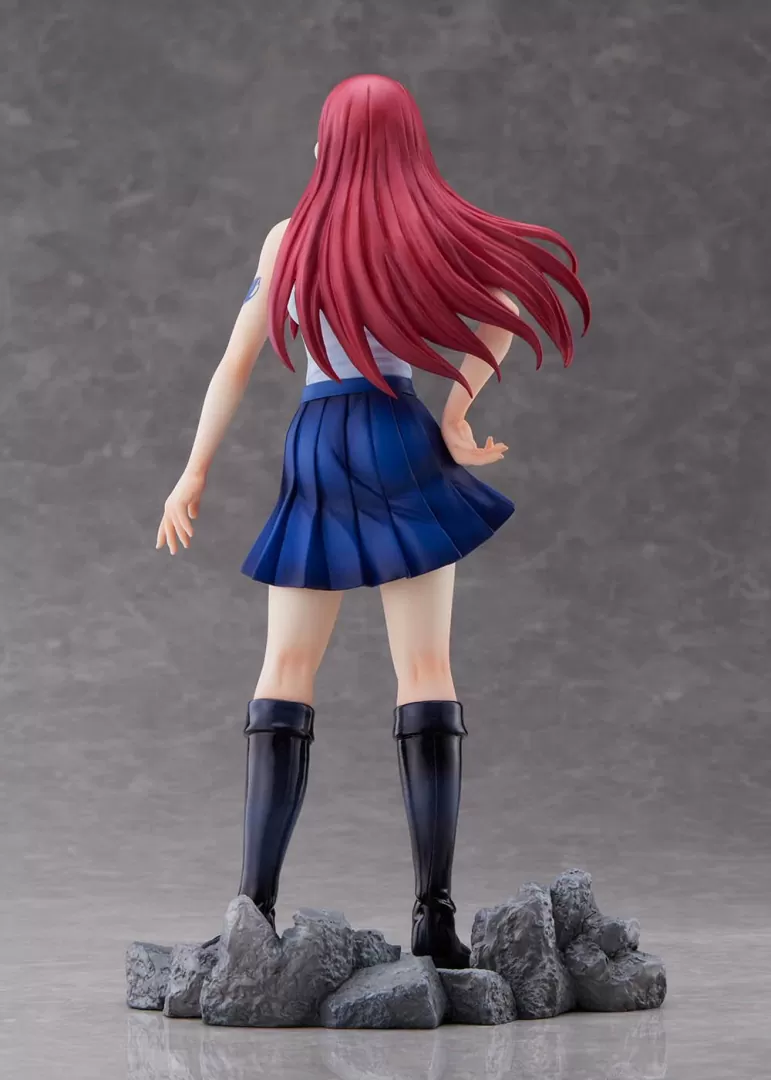 Her flowing dress can be seen more clearly when the armor is removed, and her hands can also be changed to replace the flag-holding stance, in addition to changing her other hand to be in a more relaxed pose, rather than on her hip.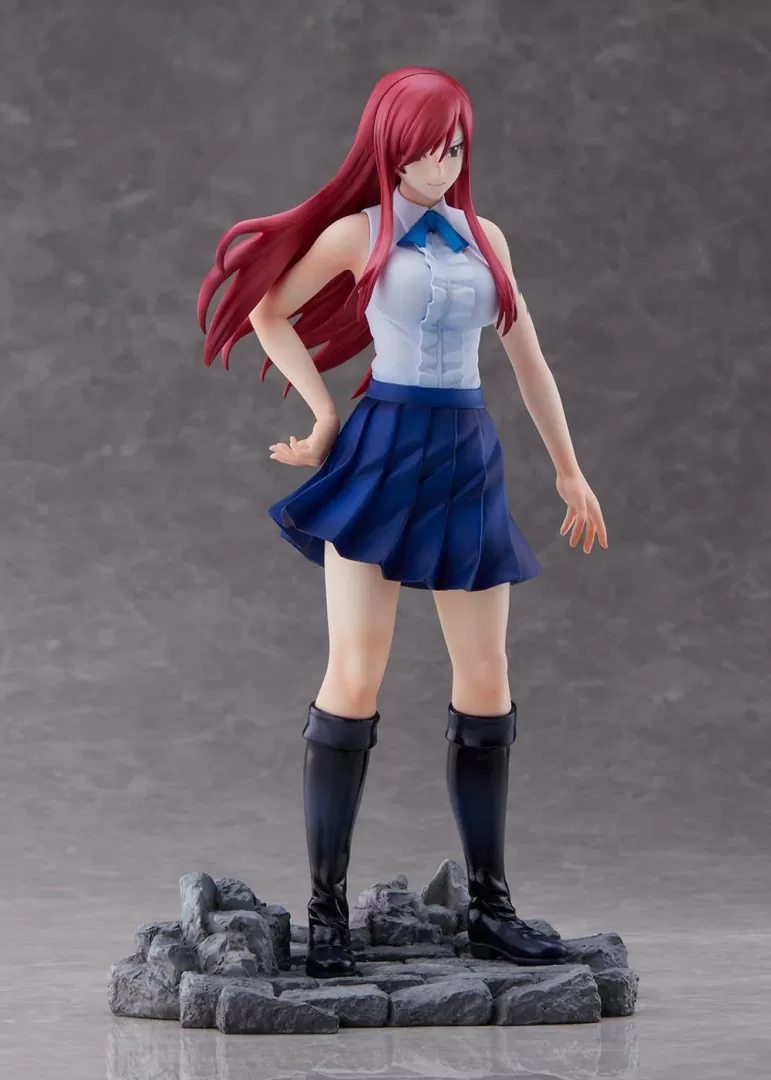 The figure really showcases Erza's appearance perfectly even without the armor, highlighting what some viewers may choose as their preferred version of the character. Regardless of how you choose to display her, she's sure to grab any fan's attention, wherever she stands!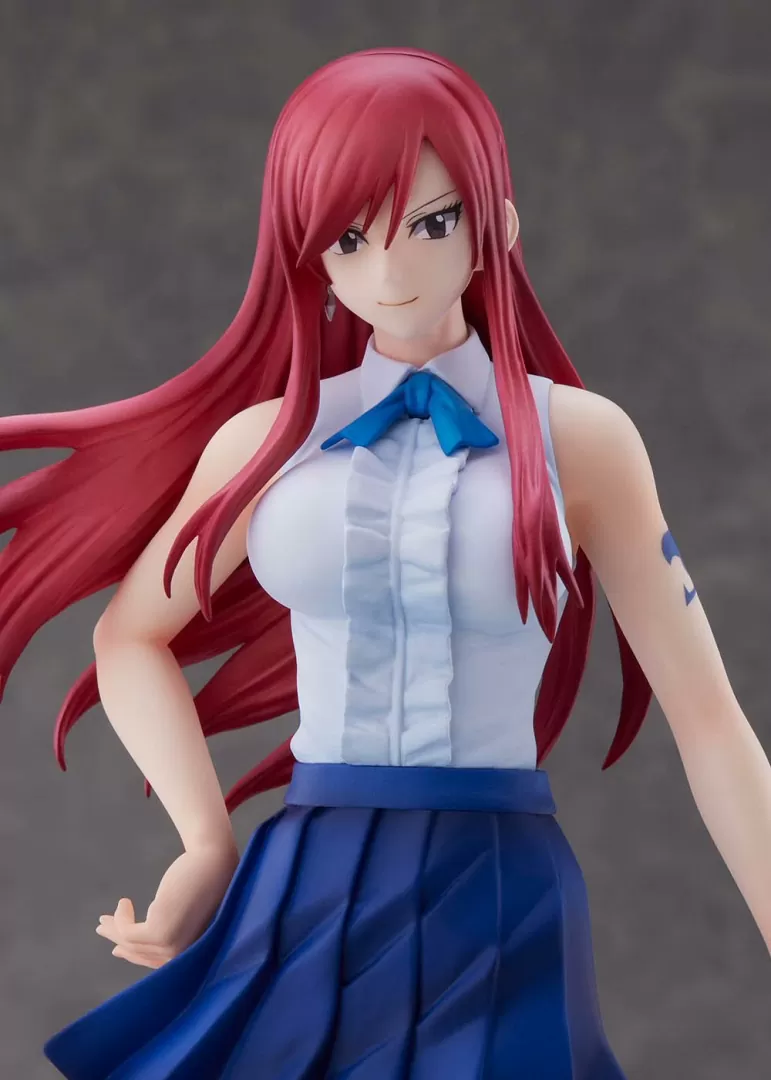 With her changeable faceplate, you can also display her with a slight smile in place of her stern, powerful gaze. Depending on the emotion and personality you would like Erza to show, this figure gives you two great options!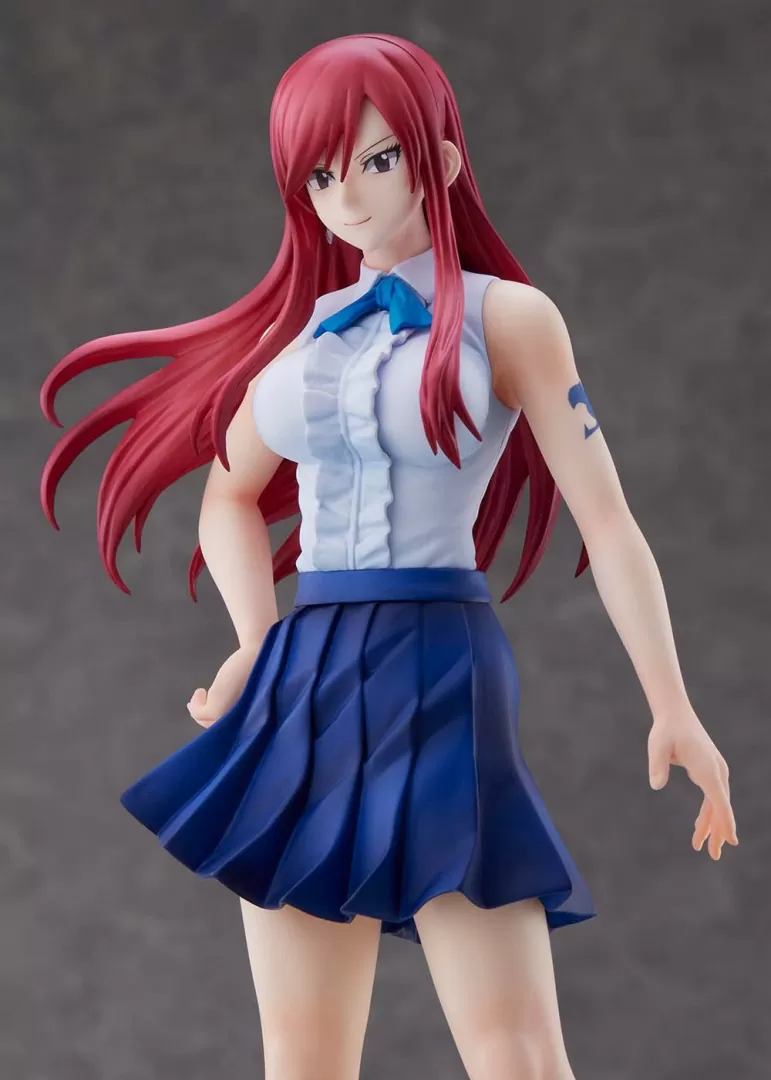 Her outstretched arm also commands attention, just like Erza would in the series, and demonstrates a commanding and powerful attitude even in her casual attire.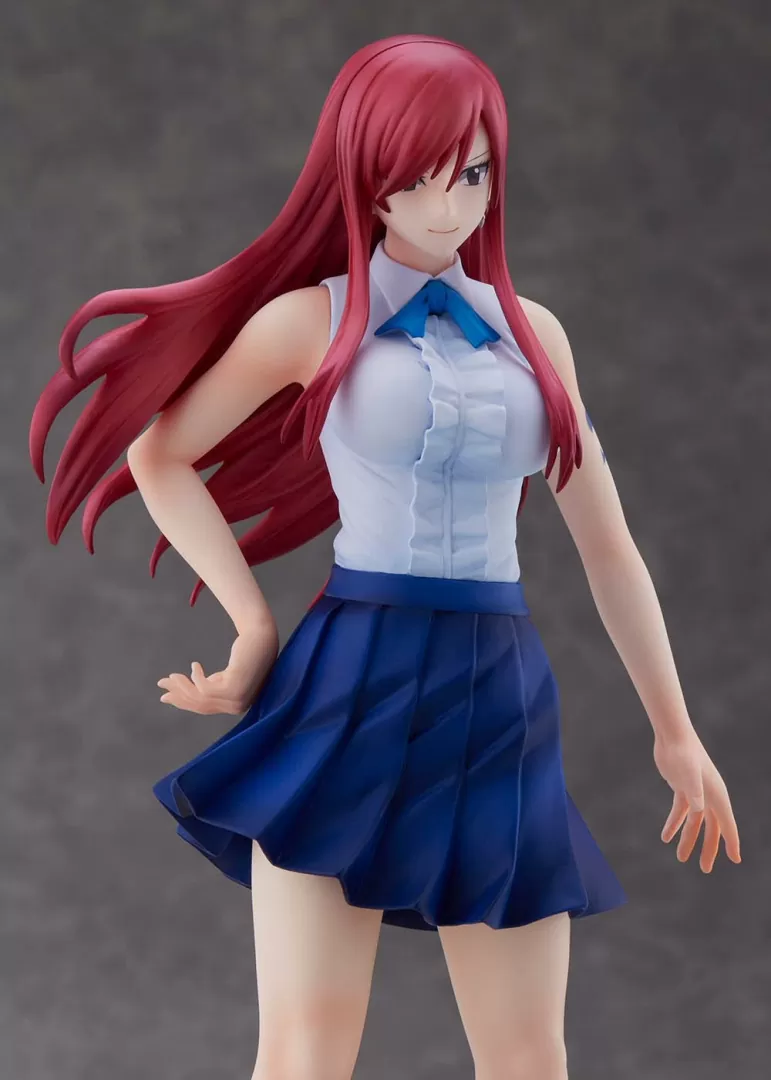 This figure of Erza Scarlet is a must for any fans of the Fairy Tail franchise and is currently available for pre-order on AmiAmi with a planned release date of November 2023. Don't miss out on this magical addition to any figure collection!