Fans of Spy Family and collectors of anime merchandise alike have a new destination to set their sights on, because the Spy x Family Happy Meal, known as "Happy Set" in Japan, has just landed at McDonald's!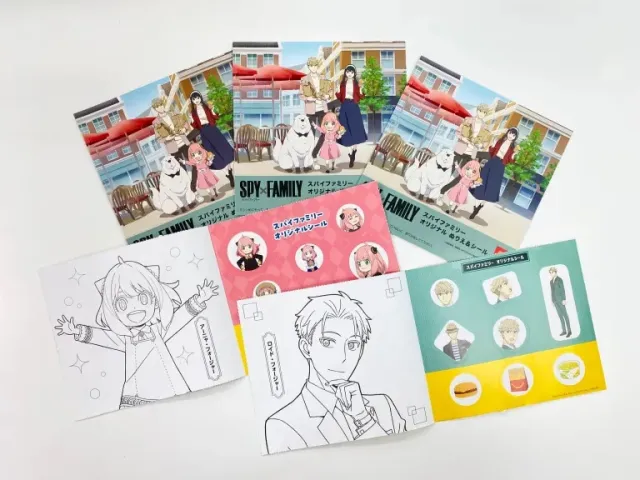 The collaboration hits McDonald's starting September 1st, and was accompanied by the release of an adorable commercial starring Anya, the series' iconic pink-haired elementary schooler and psychic mind-reader. Instead of the usual plastic toy, this Happy Set treats you to a delightful assortment of stickers and a set of coloring sheets, great for those who want to exercise their creativity.
There are five different sets to collect, featuring beloved characters from the series. The Forger Family set showcases Anya, the adoptive father and secret agent Loid, the adoptive mom and assassin Yor, and the fluffy dog and precognitive pet Bond. Other sets include Anya's classmates Becky and Damian, as well as Yor's younger brother Yuri. Each set also includes a primary drawing of the Forger family standing on the sidewalk as well.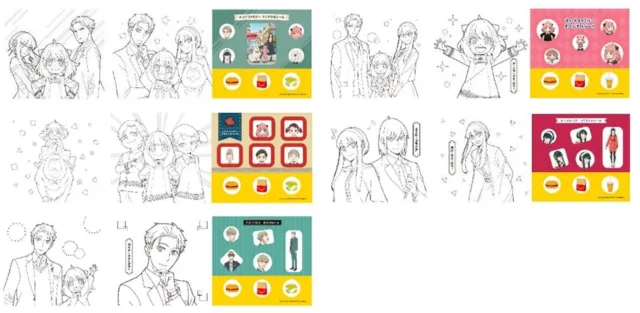 For fans of Spy x Family, this collaboration is a delightful treat, and with the various special designs and stickers, it's great for collectors as well. It's not the first time Spy x Family has partnered with a fast food restaurant in Japan either; last year, a Tokyo branch of Burger King transformed into "Burger King Berlint," named after the city in the anime series. They even created a special Peanut Butter Royale burger inspired by Anya's fondness for peanuts.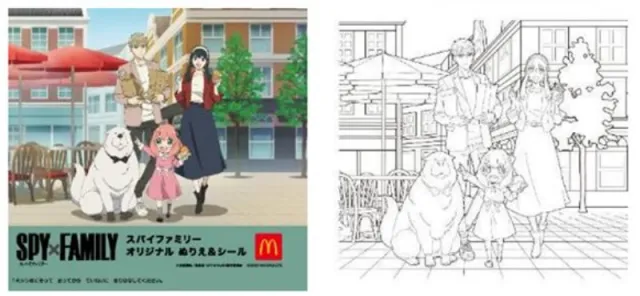 In a world where double lives and secret missions are the norm, this fast-food collaboration seems entirely fitting for the Spy x Family series. So, anime and hamburger enthusiasts, don't miss your chance to collect these Spy x Family Happy Sets at McDonald's and add a touch of espionage to your meals!