Want the chance to mingle with local otakus? Just a 3 minute walk from the west entrance of Shimbashi station you'll find a cozy bar where you and local salarymen can enjoy drinks together with an adorable cast of girls dressed like their favorite cosplay characters.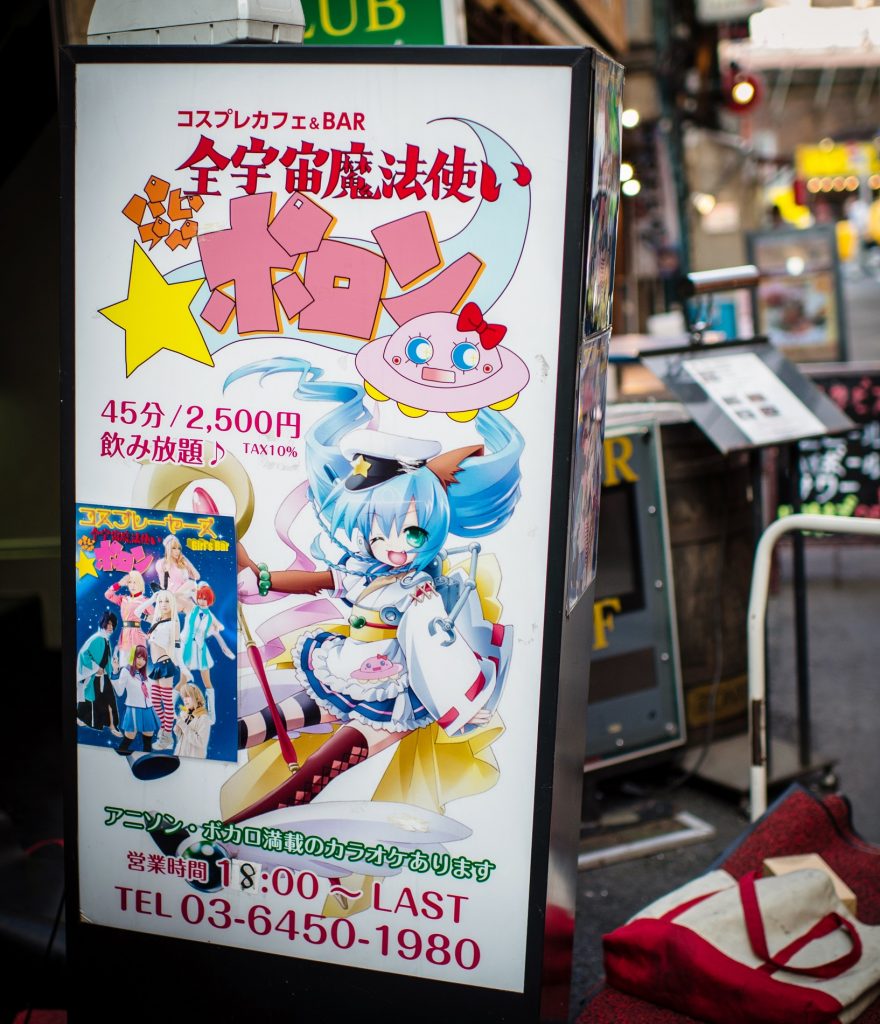 The overall theme of PaPipupe Polon café and bar is cute magical girls from outer space, but each staff member cosplays several different characters and they like to change their character from day to day. After the cast has changed into their costumes they use Facebook and Twitter to post the "Staff of the day" photo.  This way you can see if your favorite staff member is there and what costume she's wearing that night before you head out to Shimbashi station after a long day of work.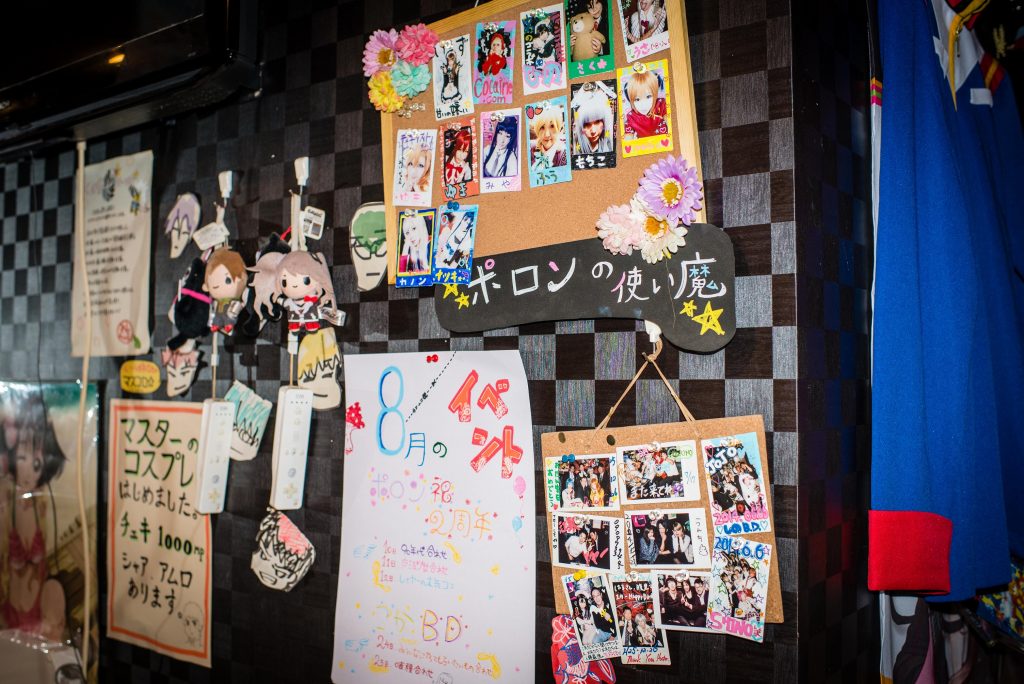 Similar to other themed bars in Tokyo, PaPipupe Polon works on a point system. You buy their paper tickets and redeem those for drinks, snacks, special chants from the cosplay girls, to "summon" the staff over to your table, and the like.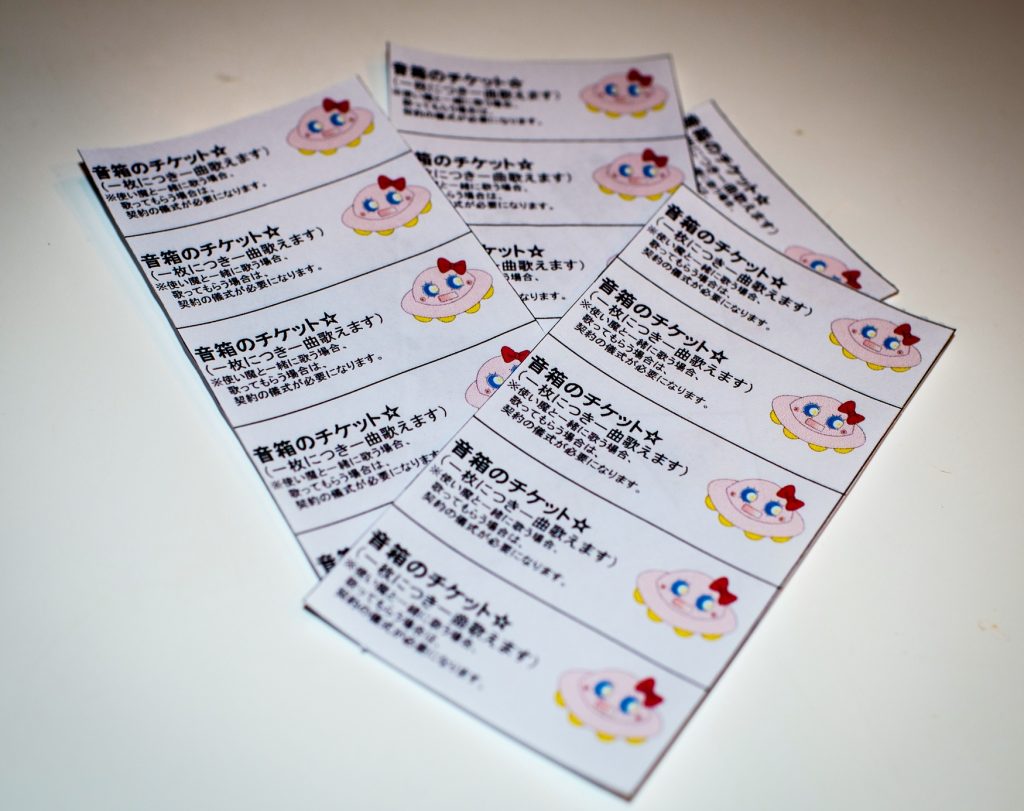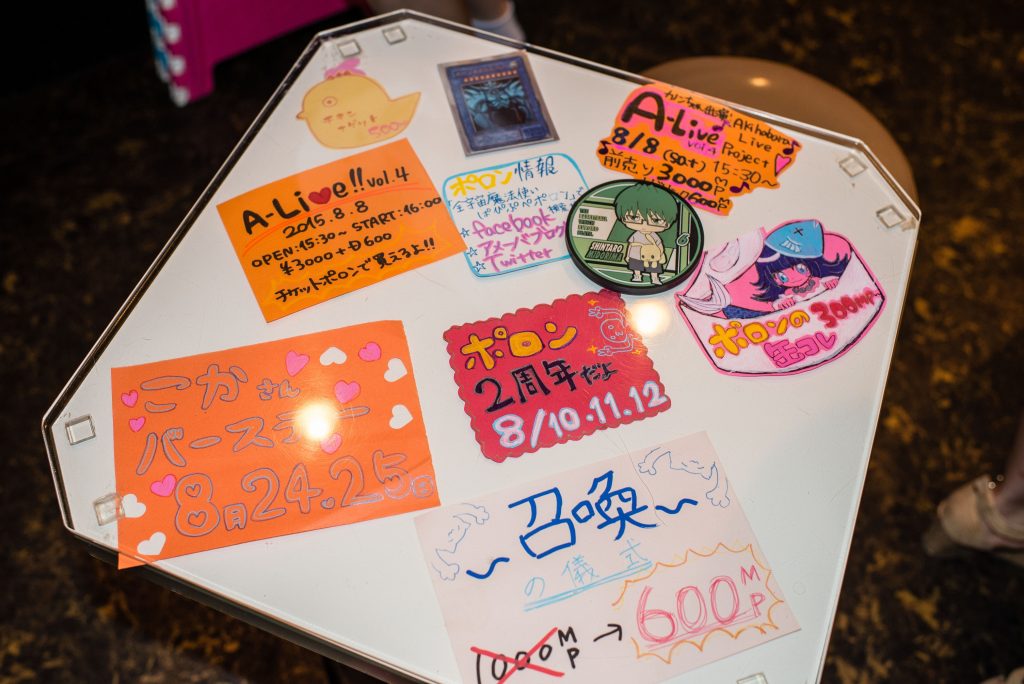 The location itself is small, but cozy, seating approximately 12 patrons. Despite its size, the bar offers a wide variety of liqueur and beer along with some juices, teas, bottled soft drinks, and light snacks. They've got plenty of alcohol on hand to make sure that they don't run out before last call.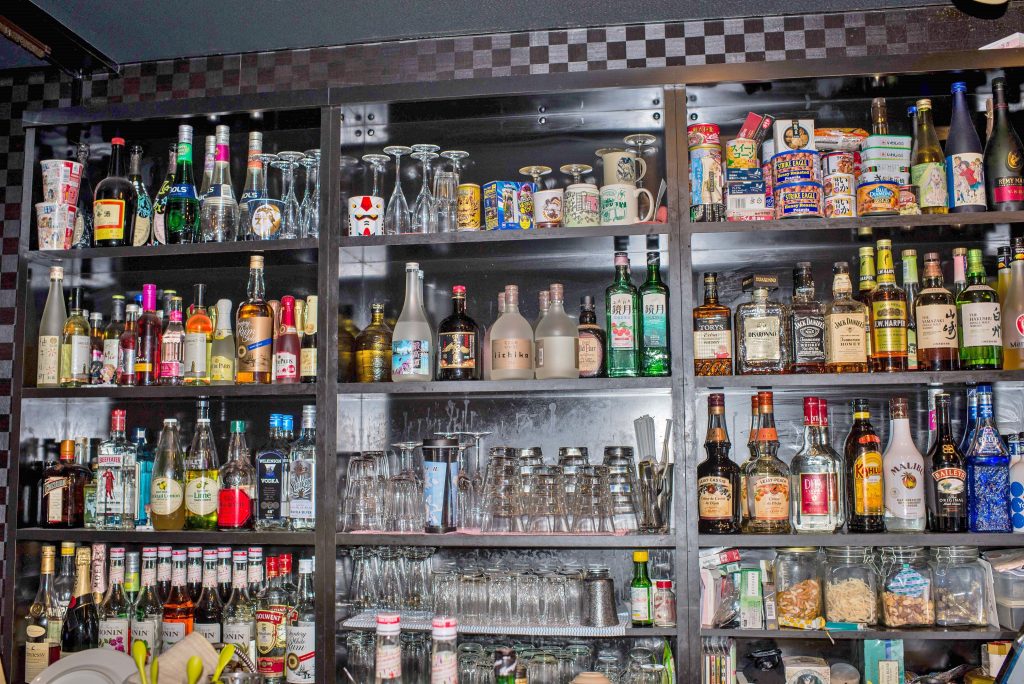 They also offer French flavorings ranging from chocolate to rose that are used to make their long list of custom mixed drinks with intriguing names. When translated I found that they offered drinks like: Messenger from darkness (coke highball), Reincarnation of the flame (tequila sunrise), Fluffy kick (Yogurito), Wind Mystic (plum wine), Judgment of thunder (Moscow mule), and more. You have many different kinds of drinks available, so why not make it interesting and try to challenge yourself and try them all?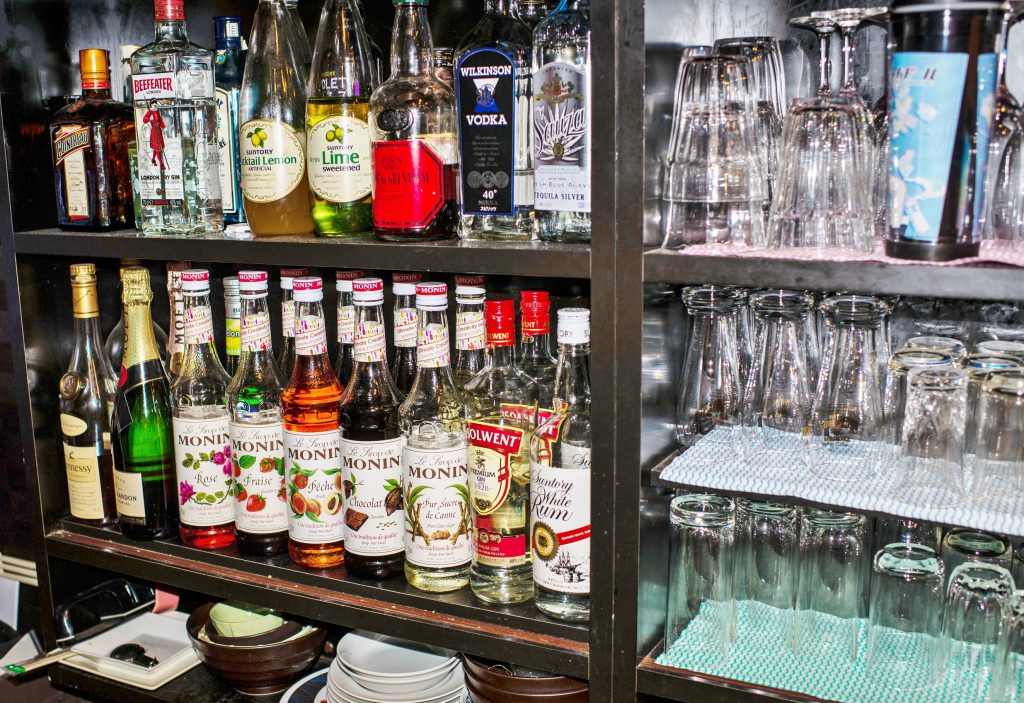 Besides the kawaii drinking companions, they offer another popular service: a 45 minute all-you-can-drink service for about $25 USD. This is primarily a bar, so don't come hungry. I recommend you to eat well before you go, but should you find yourself a little hungry they do sell some dried salted squid, nuts, and some other light snacks.
The manager speaks some English, but if you're going to PaPipupe Polon to interact with the cosplayers and don't speak or understand much Japanese you'll probably want to bring a friend who speaks Japanese so you can enjoy the conversation and karaoke to have the best possible experience. This bar is popular and has many regulars, so if you want to visit it's best to get there right when they open, customers started arriving right at 6:00 pm on the dot. If you go any later you risk not getting a seat, but they do take reservations.
Be sure to check their website for a full list of their services, prices, and entertainment options. The thrifty otakus out there will be happy to know that PaPipupe Polon even posted a coupon on their website to make their all-you-can-drink deal even sweeter: http://shimbashipolon.com/coupon/
I went before it opened so I could chat with the owner and take pictures, but I found myself wondering what the vibe was like when the alcohol starts flowing and the karaoke mics come out. I'm sure it's a quite a site to see. If you get a chance to stop by PaPipupe Polon I recommend that you go on in and enjoy the fun!
[cft format=0]