This is Misaki Kanon, a new figurine by Daikikougyou based off of an illustration by Japanese illustrator Cut-sensei.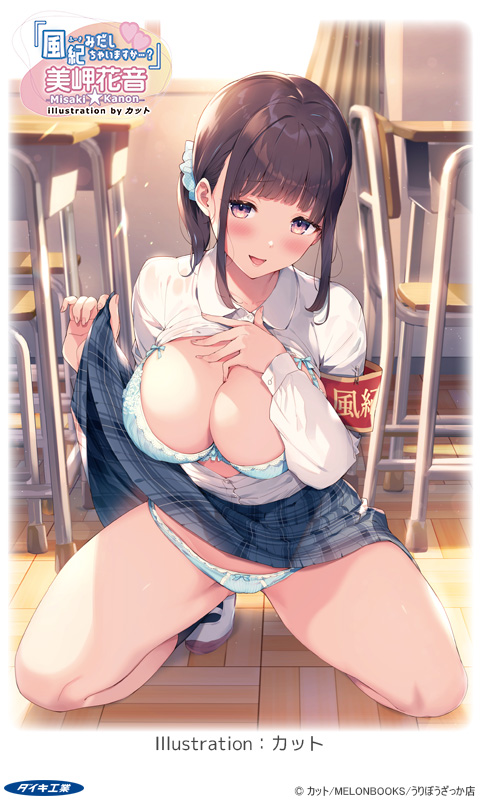 The name of the figure is actually a question as Misaki, who is part of a club that enforces school rules, asks, "Am I breaking the rules?", while showing her underwear.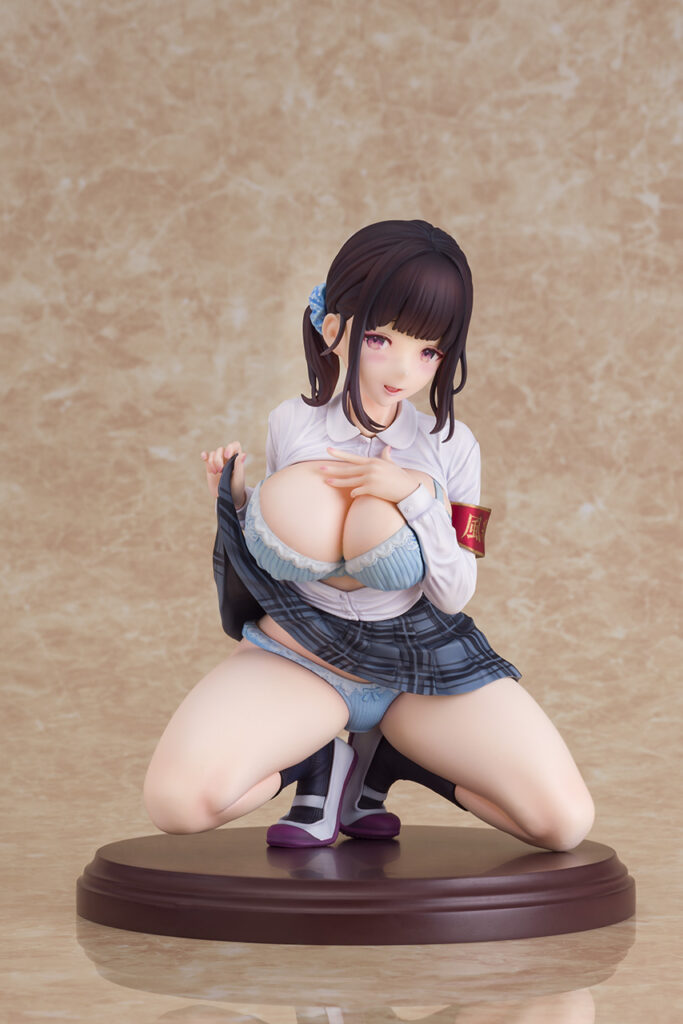 Clearly this naughty girl wants to challenge her senpai in the club and get a reaction out of him!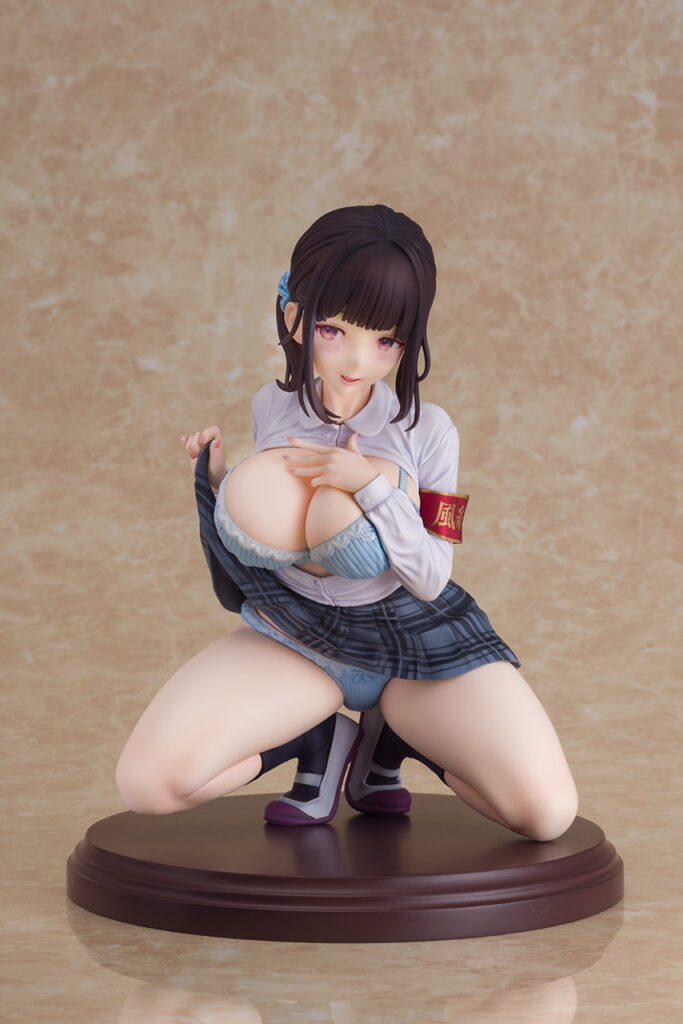 Her uniform consists of a white shirt with a blue plaid skirt. She also wears the "rules enforcement" band on her arm.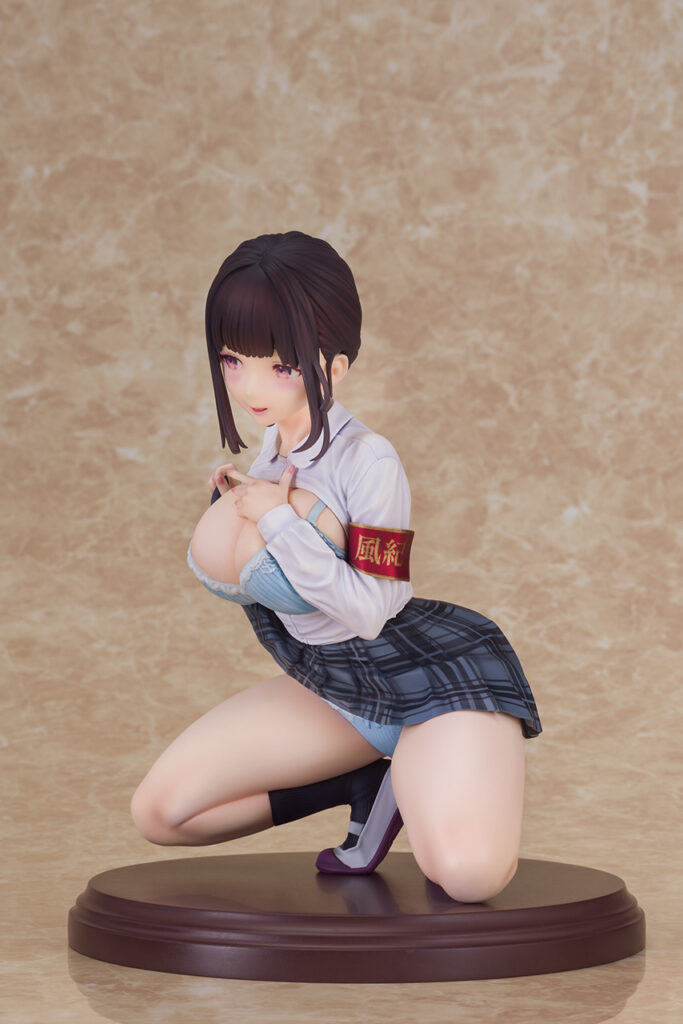 She also wears Japanese school shoes and a light blue hair band which matches her lingerie.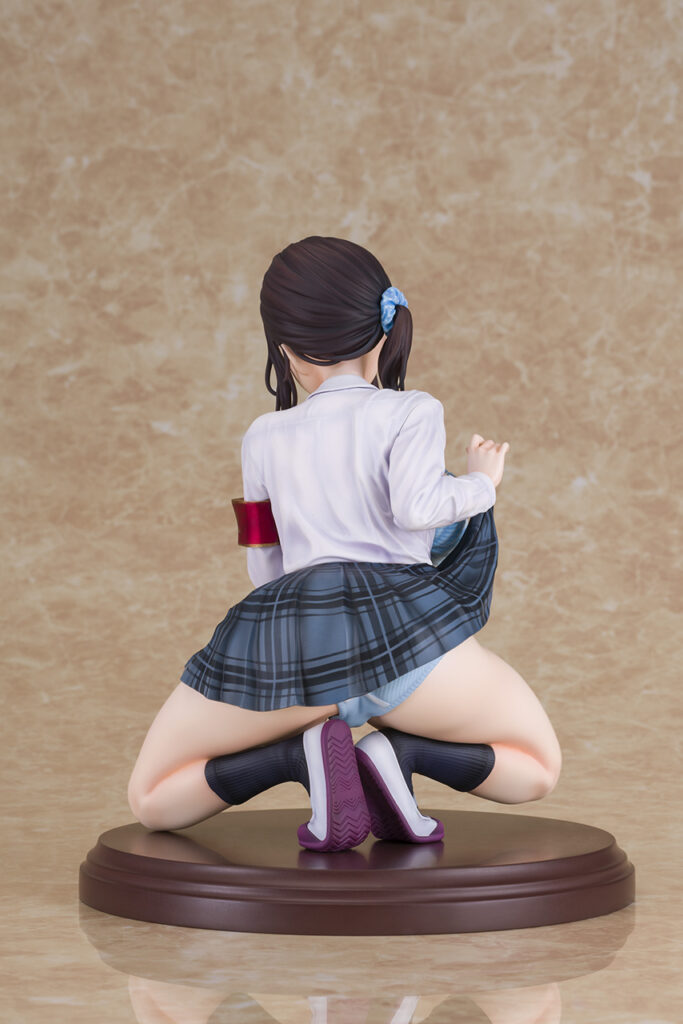 Raising her skirt we can see from both the front and back that she has cute light blue panties on.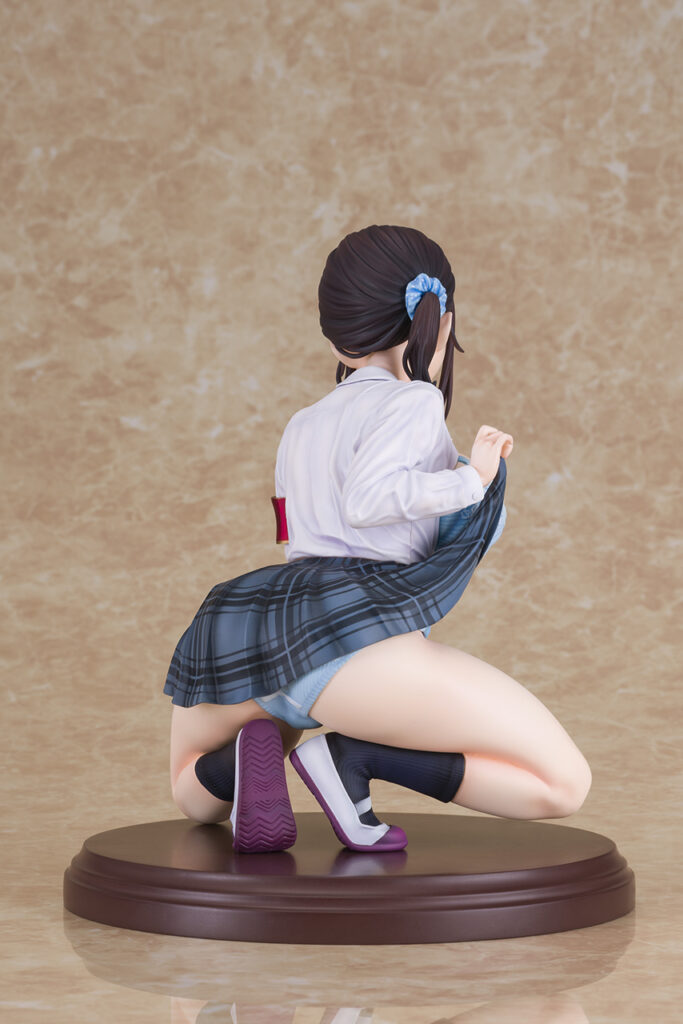 From behind you can also see the fine details with the lines on her socks and soles as well as all the scrunches and folds of her shirt. The sculpting work was done by diskvision-sensei.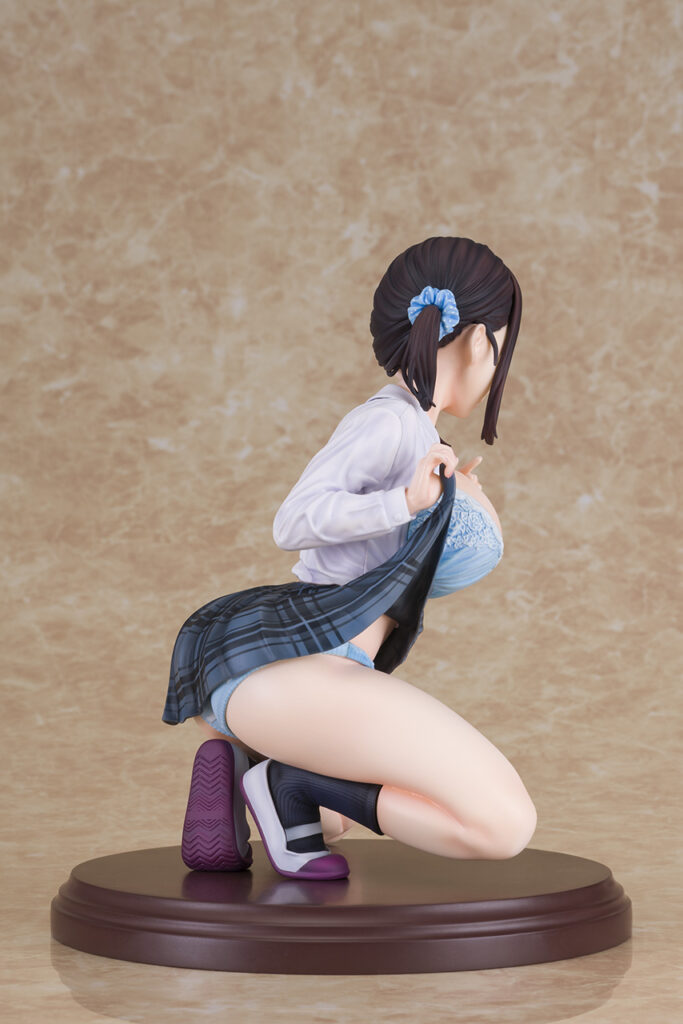 Her bra is also very detailed with small lace rose patterns sewn into it.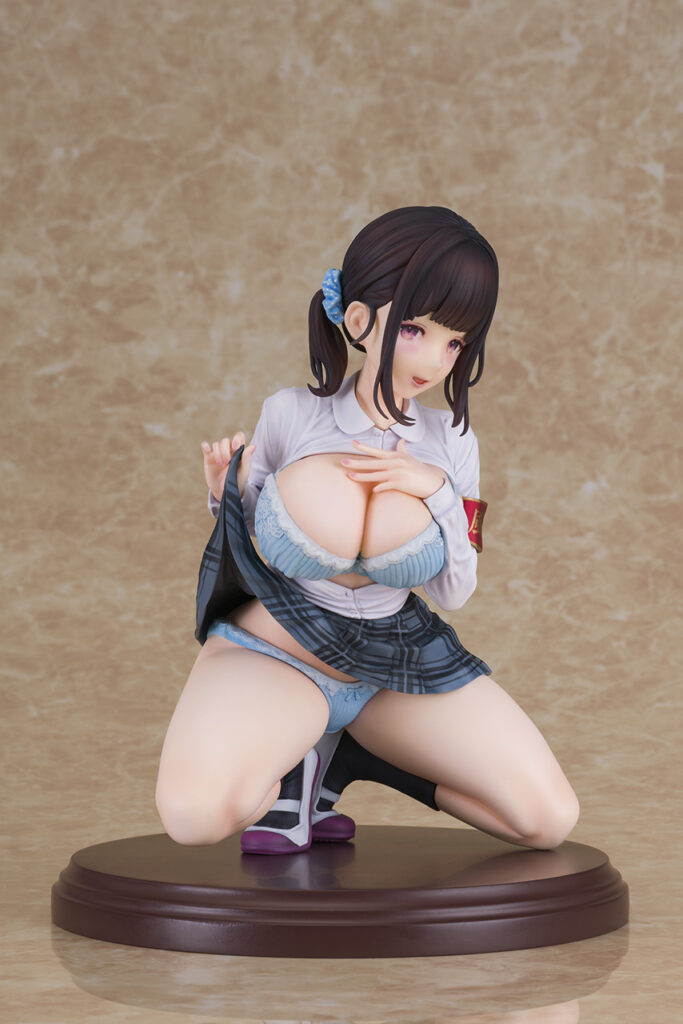 With her shirt open and skirt raised we can see she has a very thick body line!
Her hair style is also very cute and you can see a slight blush on her cheeks which gives her a playfully embarrassed expression.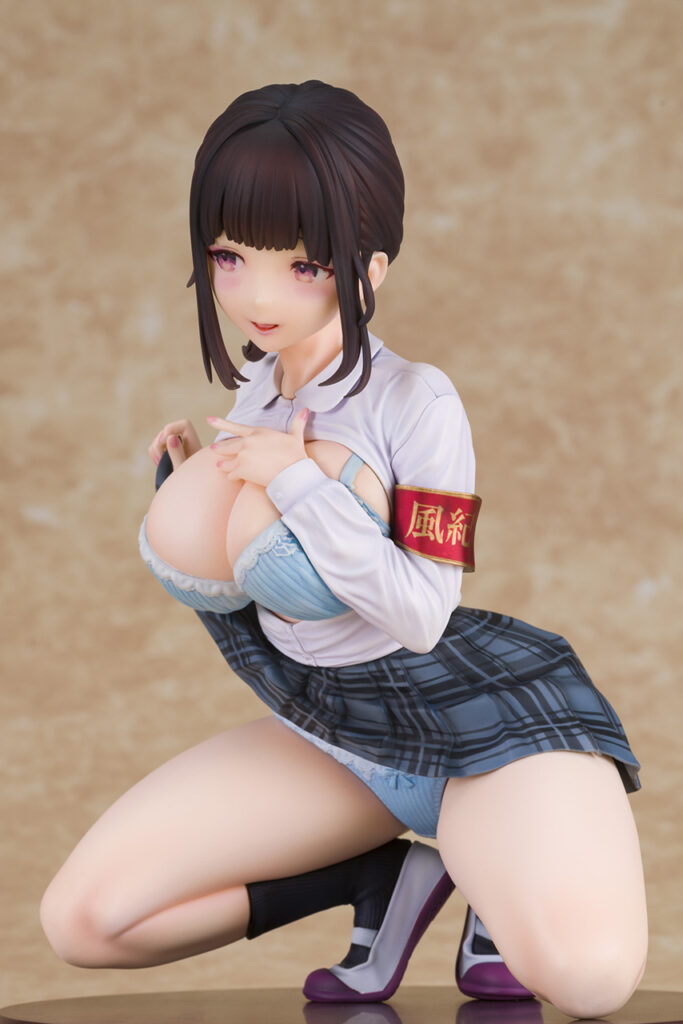 She is a 1/6 scale figurine with an approximate height of 16 cm.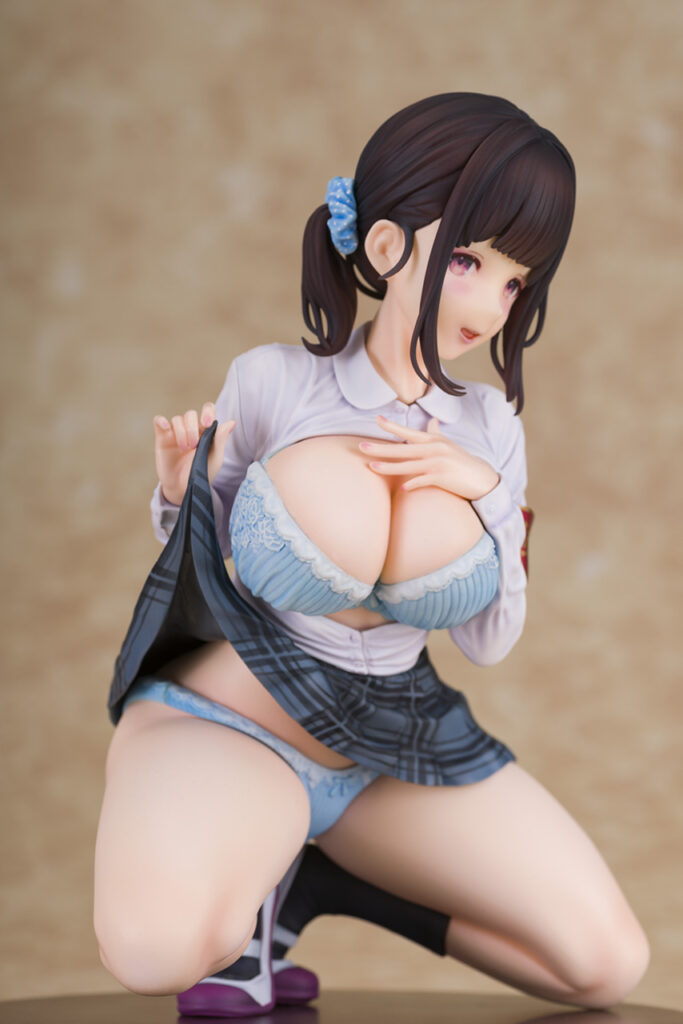 As with most figures by Daikikougyou she cana lso obe displayed in different ways because she has replaceable parts.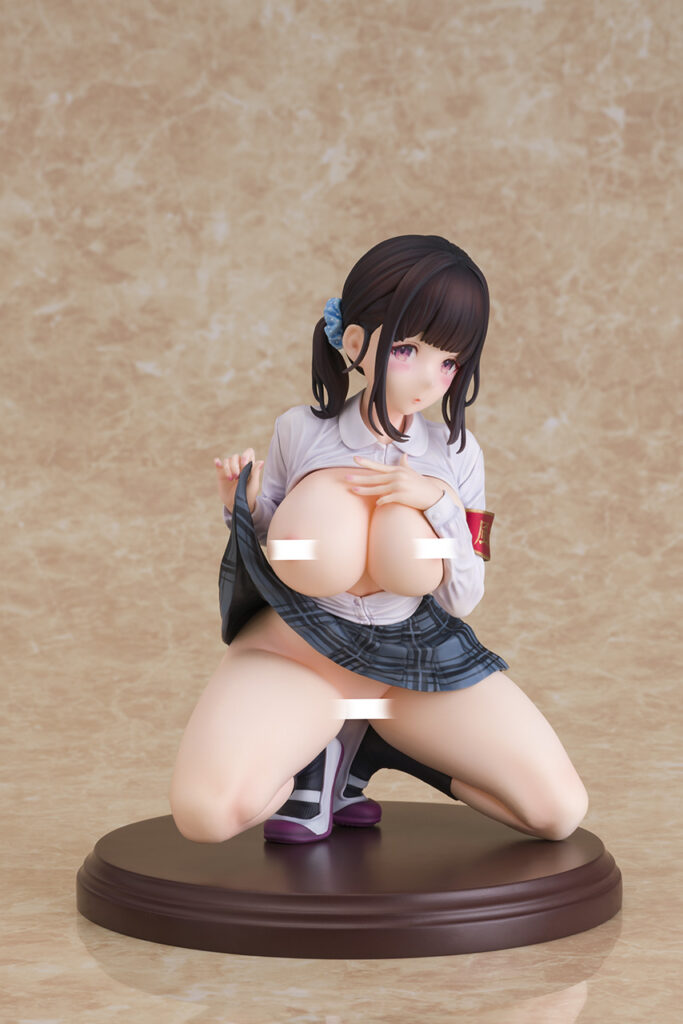 Her bra and panties can be removed so that she appears naked underneath her uniform.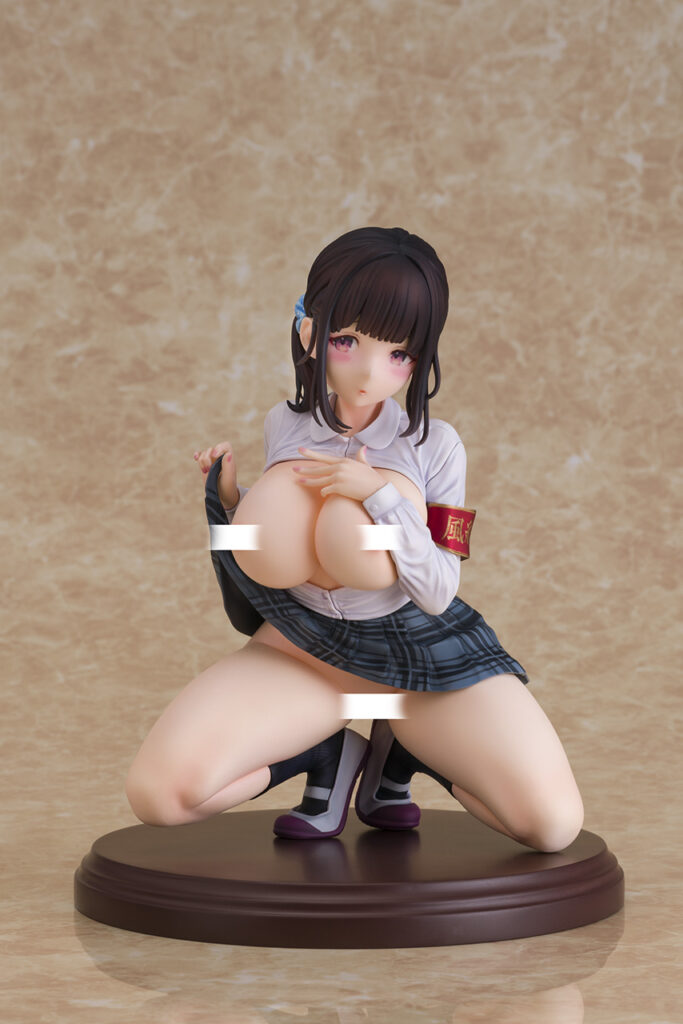 Her face has also been exchanged for an even more shy and embarrassed look which pairs well with the clothing removed.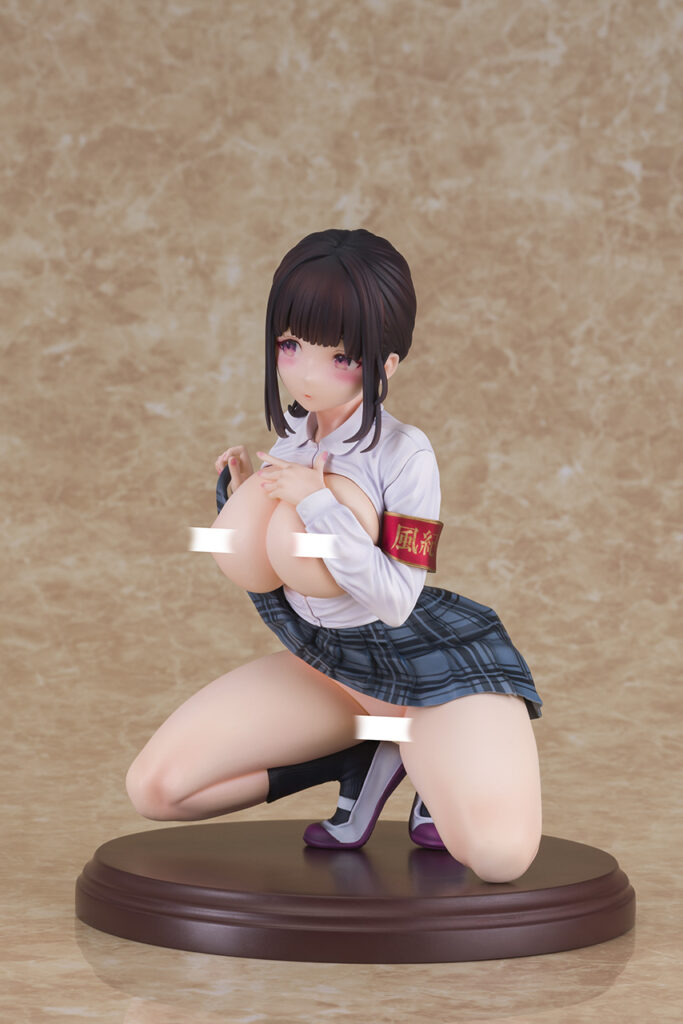 With the clothing removed we can see the sculptor didn't skimp on any of the fine details!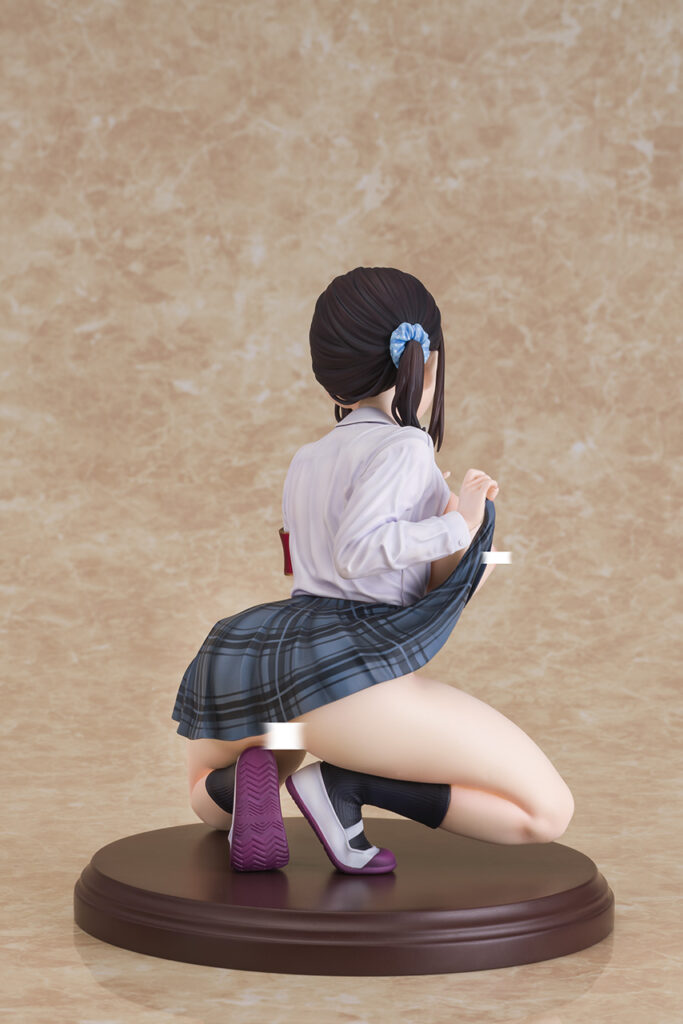 Her skirt can also be removed so that she wear only her uniform shirt.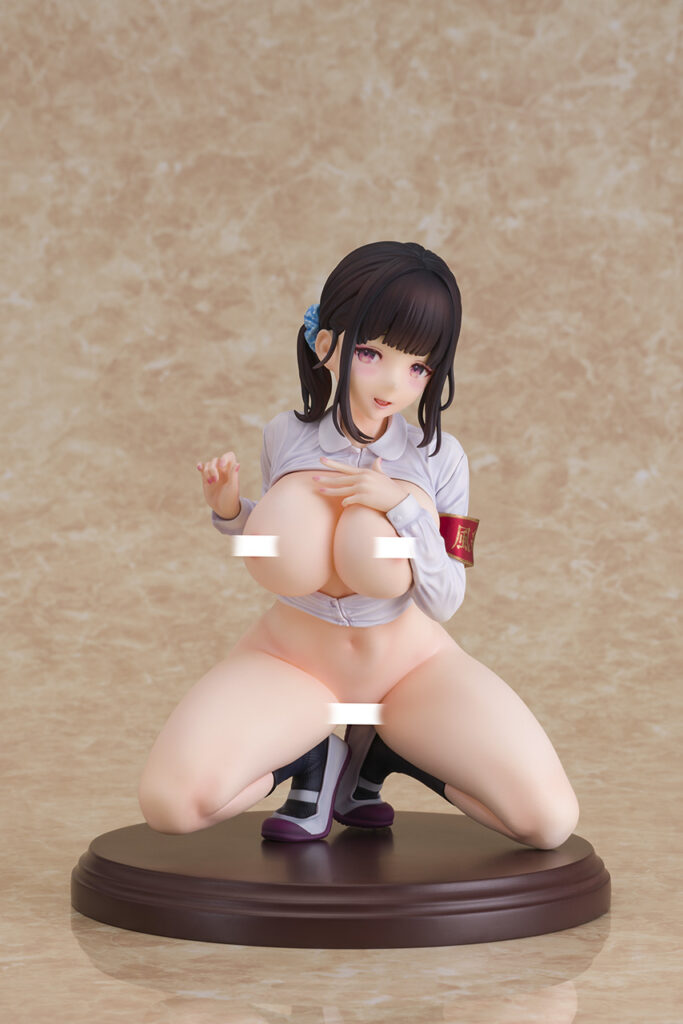 Being able to mix and match parts and display her in unique ways is one of the charm points of this Misaki Kanon figure.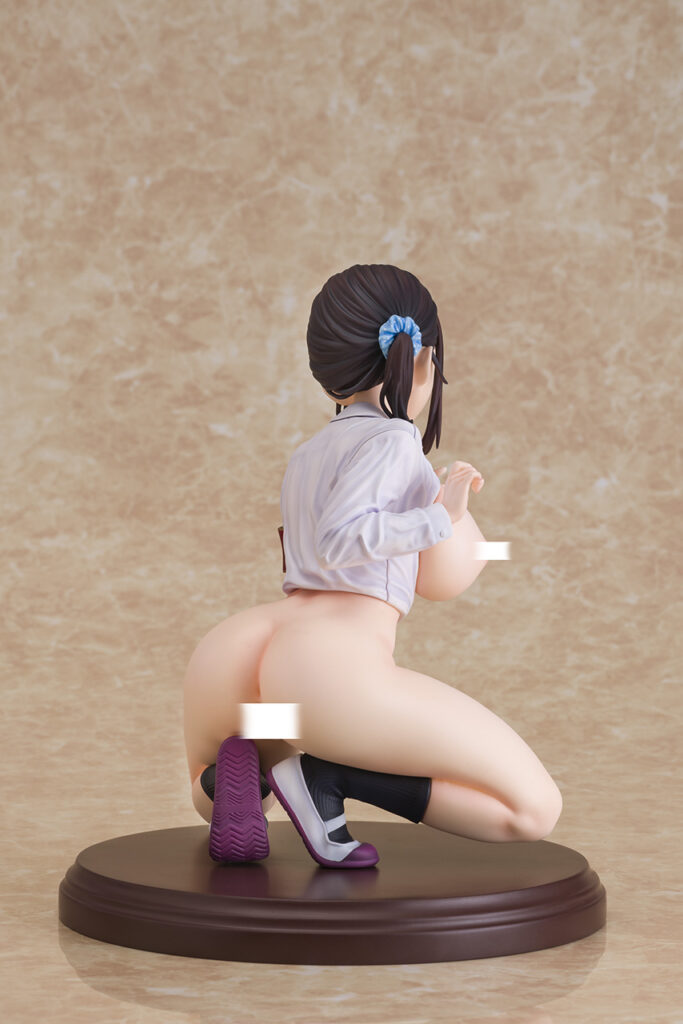 This figure will be available for preorder until February 16th 2023 and on sale in June 2023.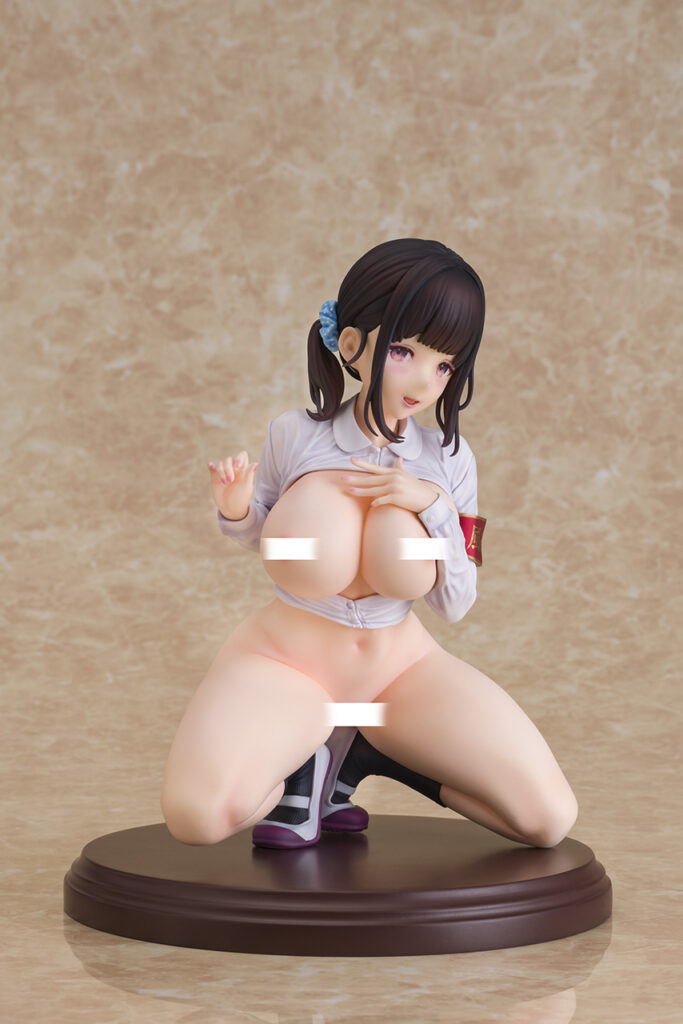 For a more information about this figure check out our video review here!