Nintendo fans have a lot to look forward to this October. Not only is the release of "Super Mario Wonder," the first all-new side-scrolling Super Mario game in over a decade, imminent, but this month also brings a delightful surprise for fans of the iconic franchise. The Super Mario Home Adventure Life lifestyle goods line is set to make your everyday life more fun and colorful.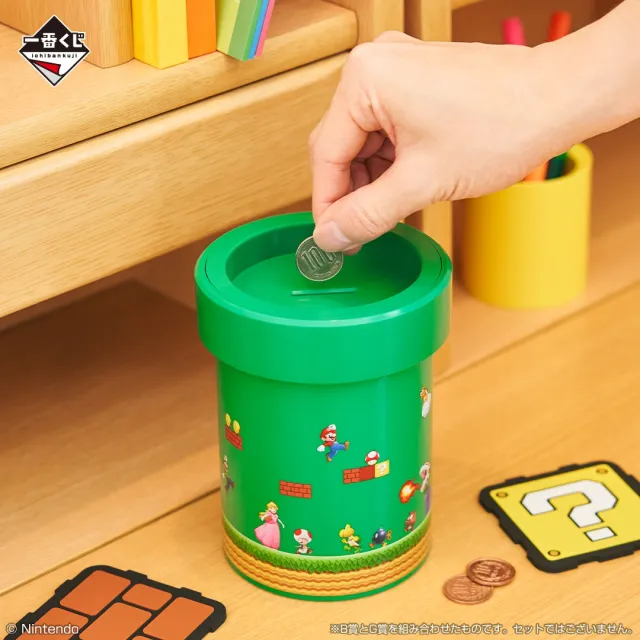 This collection takes the beloved Super Mario visual design and applies it to practical household items, offering a creative touch to your living spaces. One of the highlights of this collection is the Warp Pipe coin bank. Whenever you make a deposit, it treats you to the familiar Super Mario sound effect of picking up a coin or entering a pipe, making it a unique and interactive way to reward your responsible saving habits with an audio-triggered dopamine boost.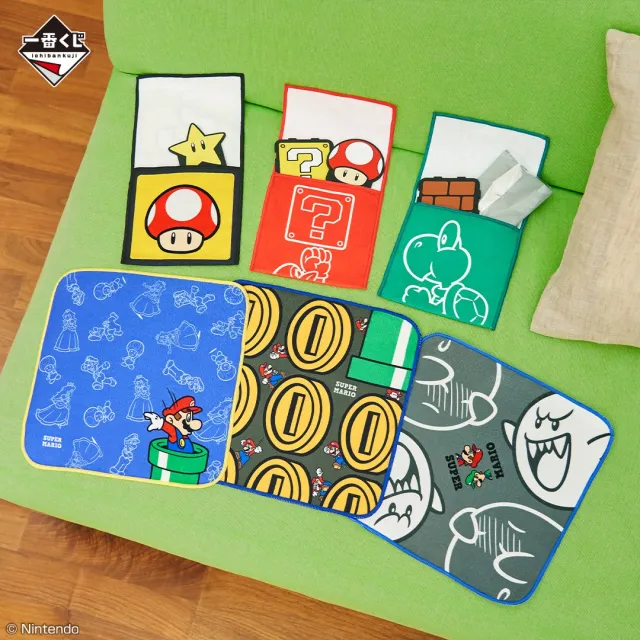 The Super Mario Home Adventure Life is part of Bandai Spirits' Ichibankuji randomized prize system, reminiscent of premium capsule toys. Instead of putting your money into a machine and turning a crank, you pay a cashier and select a piece of paper from a box. The written prize on the paper corresponds to the reward you receive.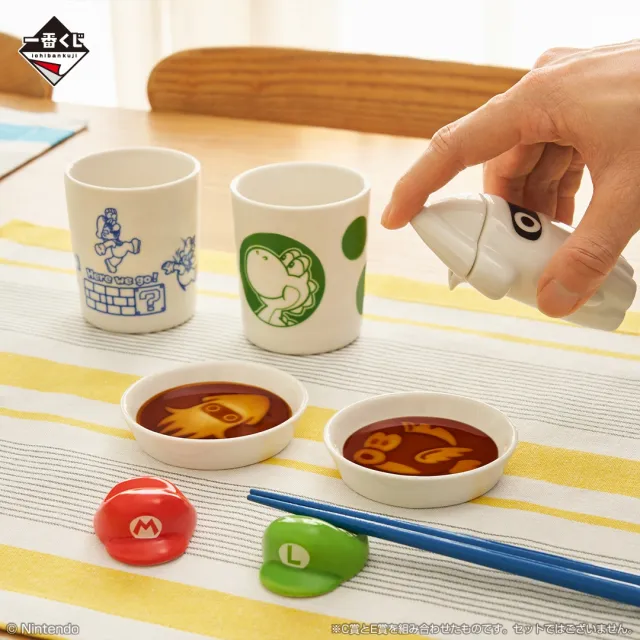 B Rank is a Warp Pipe coin bank and the second-rarest prize, this coin bank plays Super Mario sound effects with each deposit.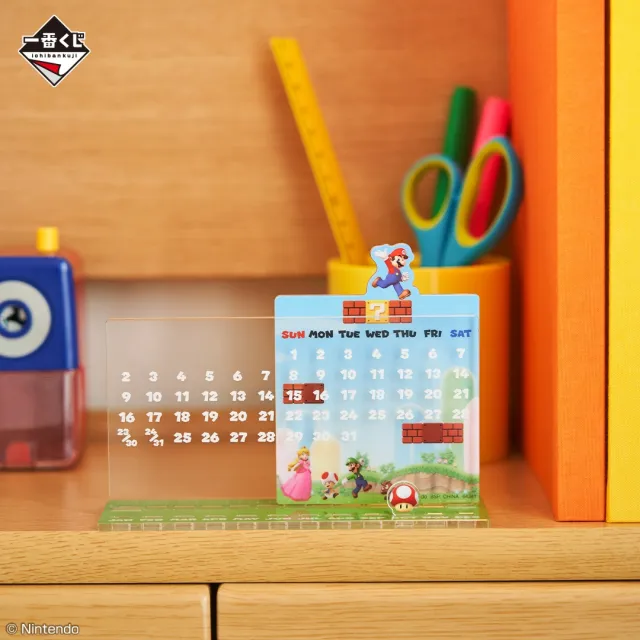 A Rank is a wall/desk clock, which plays different Super Mario sounds on the hour. C Prize is a ceramic Blooper that doubles as a soy sauce dispenser. D Prize is an acrylic calendar featuring a double-width frame for convenient use. E Prize offers six ceramic options each of tea cups, soy sauce plates, and chopstick rests. F Prize offers six different design options for towels and bath accessories. G Prize is a series of connectable power-up and block coasters, Piranha Plant hairclips, Boo-chasing-Mario cable ties, and are all made of rubber. There are six different designs to choose from in each category.
The prize tiers have varying rarities, and each shop offering the tickets has its own unique stock. The "Last One" prize is awarded to the person who buys the very last ticket in the box. In the Super Mario Home Adventure Life collection, the Last One prize is a special Warp Pipe key bank featuring alternate artwork of a powered-up Mario battling Bowser.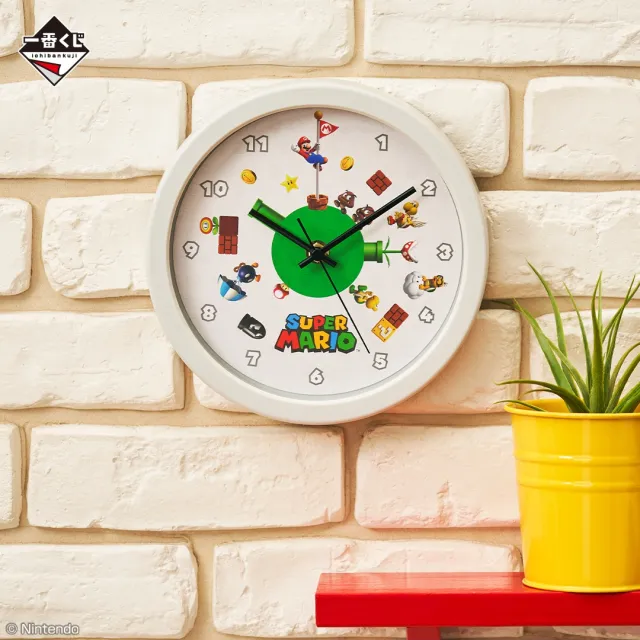 The Ichibankuji tickets are available at various toy and hobby shops, as well as Nintendo's specialty stores in Tokyo and Osaka, and select 7-Eleven branches starting October 13. Given the random nature of these prizes, it adds a delightful surprise to every draw, much like the series' iconic Question Mark blocks. Fans won't want to miss their chance to grab one of these exclusive items!