It's summer! And you know what that means….It means it's time for horror manga in your life! Traditionally, ghost-themed kabuki plays have always been performed in the summer in Japan, as it was thought that the chills sent down your spine from these stories would help to keep you cool during the oppressive summer heat. To honor this time honored tradition, I'd like to introduce some of the most chill-worthy horror mangaka to help keep you cool this summer!
(Note: I'm listing authors in alphabetical order and not in any personal preference. Additionally, I'm only listing works that have been published in both Japanese and English for our readers who might not have access to the original Japanese or have trouble with the language barrier.)
Hideshi Hino
Panorama of Hell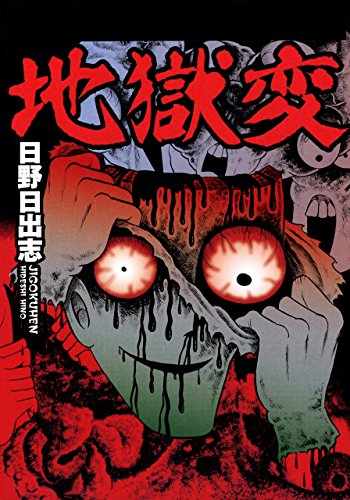 Hideshi Hino is known for defining horror comics in Japan, and for good reason. As beautiful as it is grotesque, Hino's Panorama of Hell explores the brutality of war and violence on the human psyche and the beauty in madness. Mixing fiction with history, Hino takes his own experience as a child born in Japanese-occupied China and transforms it into a story exploring not only the trauma of war but also the family's subsequent trauma. A single madman is our guide through this tour of hell, no monsters needed here.
Hino proves that the most fearsome things in this world aren't from the supernatural, but the cruelty of humans instead. Hino's stark black and white drawing style lends itself well to the harshness of human nature, and his writing certainly one of the most poetic out of all the horror mangaka listed here. So if you'd like a bleak, but beautiful, story exploring the depths of human cruelty and madness, Hideshi Hino's Panorama of Hell is for you.
Kanako Inuki
School Zone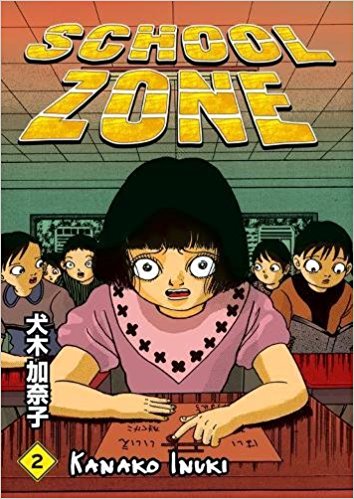 Sometimes known as the "Queen of Horror," Kanako Inuki is known for writing gruesome tales that will be sure to send chills down your spine. School Zone is a three volume series following a group of ordinary children as they navigate the ghosts and demons that inhabit their school. Not only a story about the things that go bump in the night, but School Zone also looks at the cruelty of children, making it difficult to decide what is more fearsome, ghosts or the fellow children? There isn't another mangaka in existence who can illustrate a screaming face, complete with grotesque bulging eyes, as magnificently as Inuki, her use of shading truly enhances the atmosphere of her work. You'll never look at an elementary school the same way, so if you're looking to bring a little everyday dread into your life, why not give School Zone a try?
For more chills and thrills check out Part II for the Horror Corner Summer Manga Recommendations!