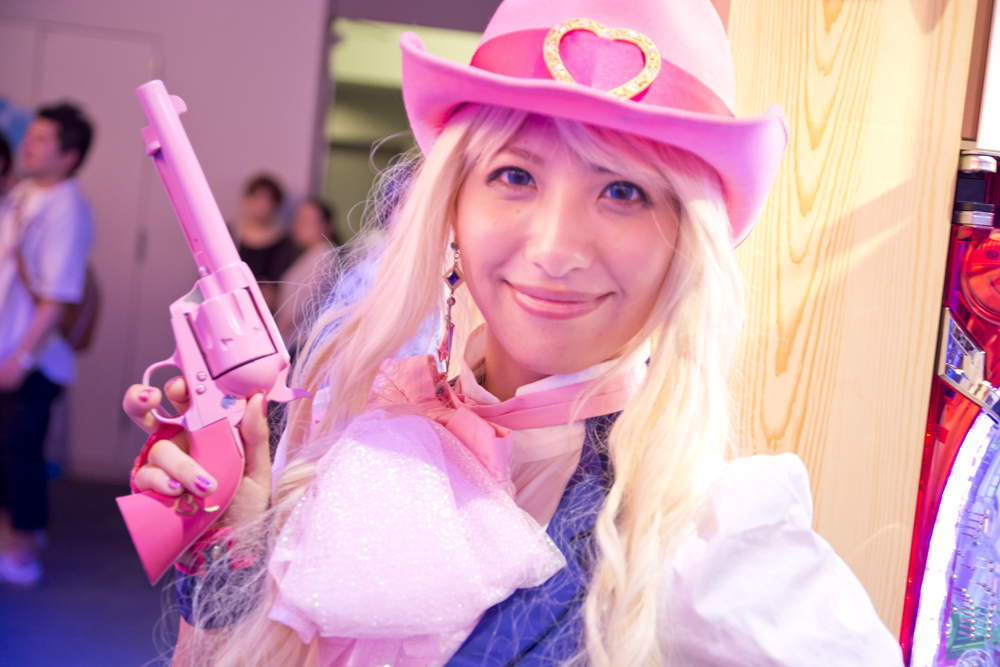 The event took place on the 1st floor of Bellesalle in Akihabara, on July 26th. To celebrate the sale of a new Pachinko game machine, "Fever Macross Frontier 2", the Macross summer festival was held.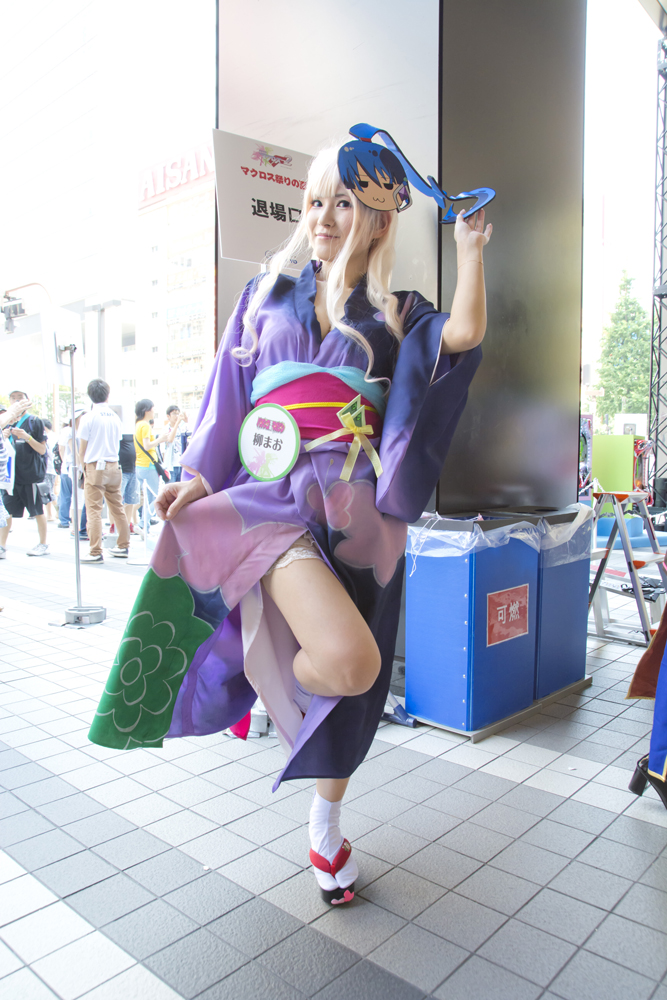 Even though the festival lasted only 4 hours, there were many activities and things to see. From the stamp lottery to the picture taking corner, this festival kept us busy.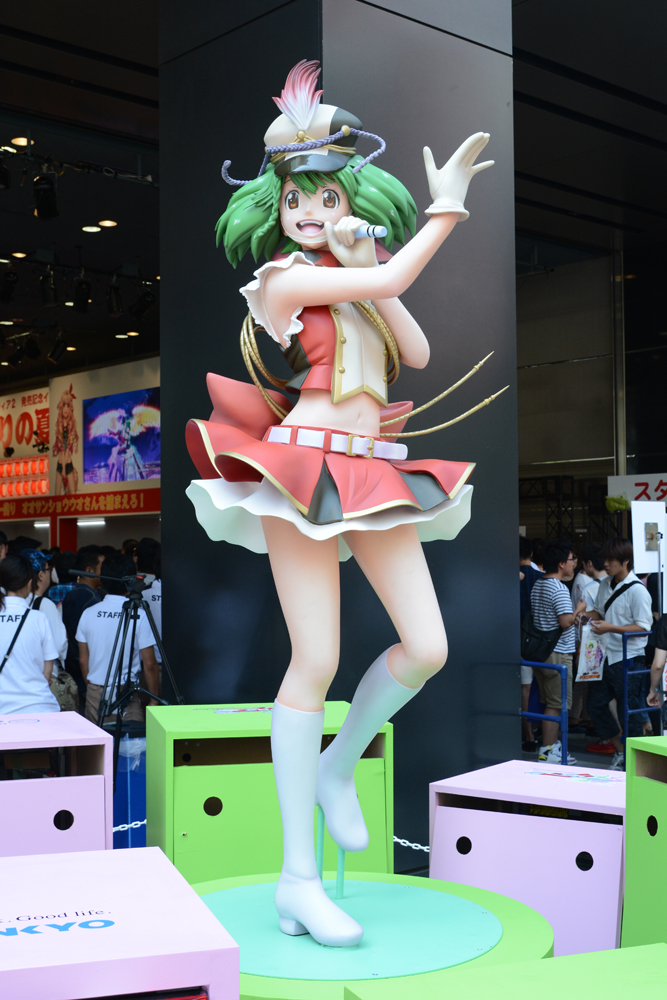 At the entrance there were two life sized figures, of Sheryl and Ranka.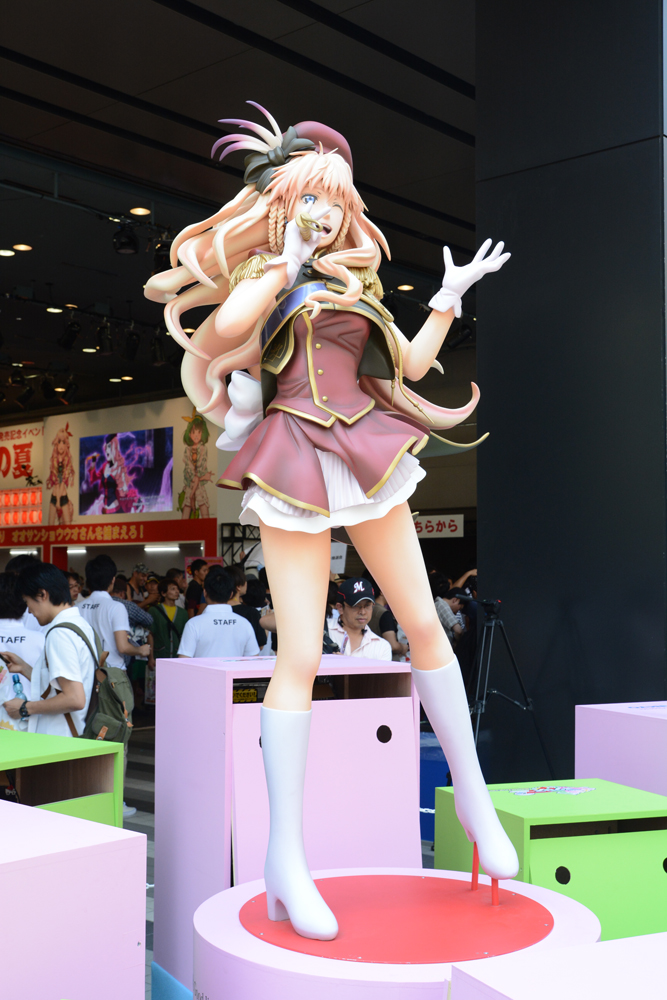 There were many Macross cosplayers, and they participated in different events at the festival, such as the karaoke tournament and the catwalk.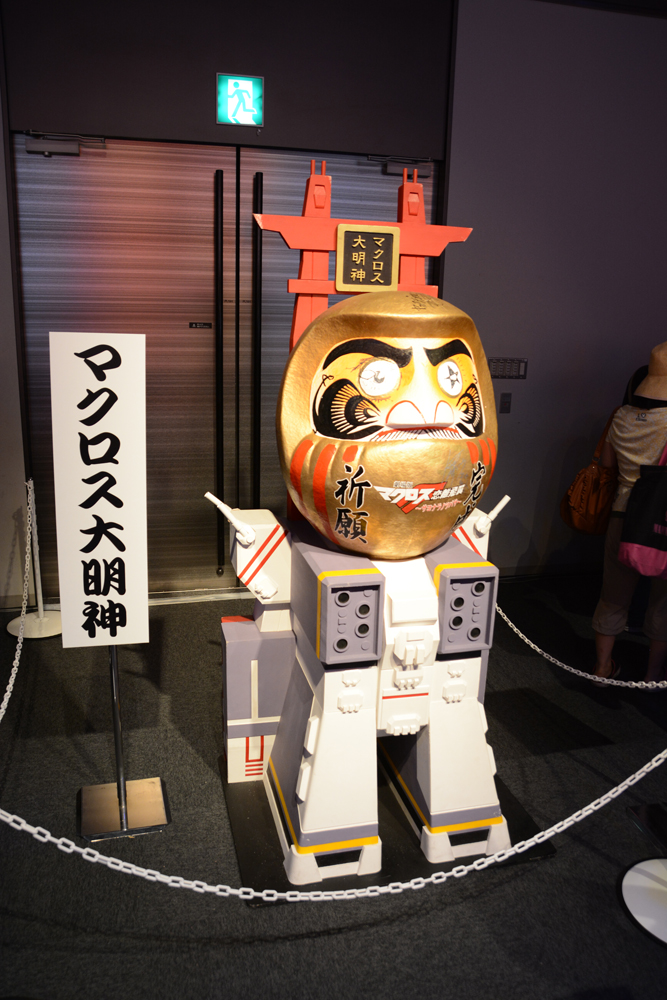 Source:
http://www.kk1up.jp/archives/n27003.html