Nichijou, the beloved slice-of-love manga and anime series featuring hilarious and wacky moments in "everyday" life, is coming to Shibuya Parco as part of a collaboration café in summer!
Featuring the charming and memorable art of Nichijou illustrator Keiichi Arawi, the collaborative restaurant event will feature a wide variety of fun foods, exclusive goods, and of course, special art. Attendees can even purchase a special Nichijou drawstring bag featuring art with the famous Hachiko statue!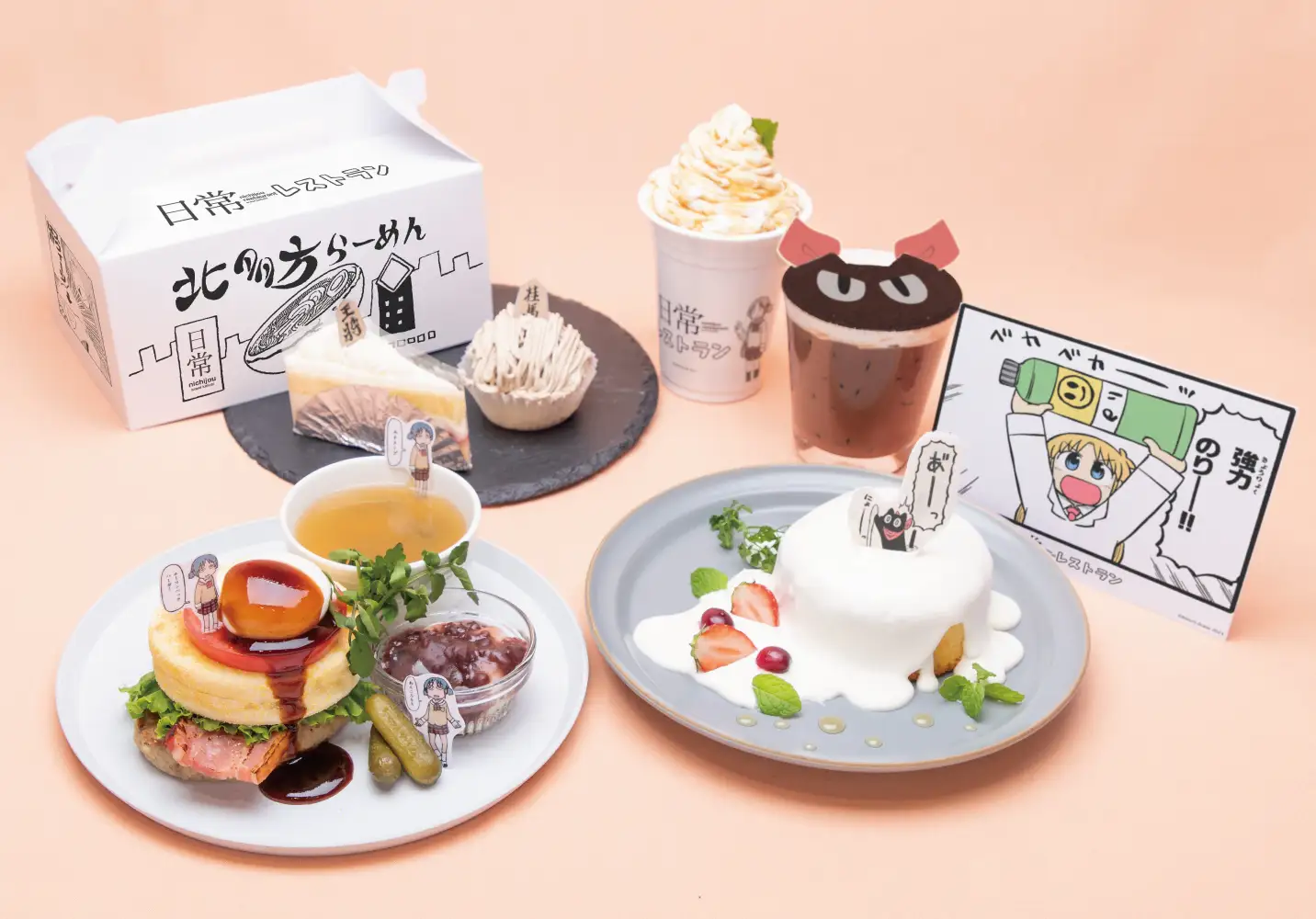 The event goes rather in-depth as far as exclusive merchandise for sale goes, featuring a wider variety of goods than most collaborative cafes offer. These include pens, plush toys, tumblers, keychains, bags, acrylic standees, and even a variety of clothing, among many others.
Special collaborative food items with a fun twist will also be available, highlighting the artist's pop-like, memorable style and including scenes from the manga in some of the dishes.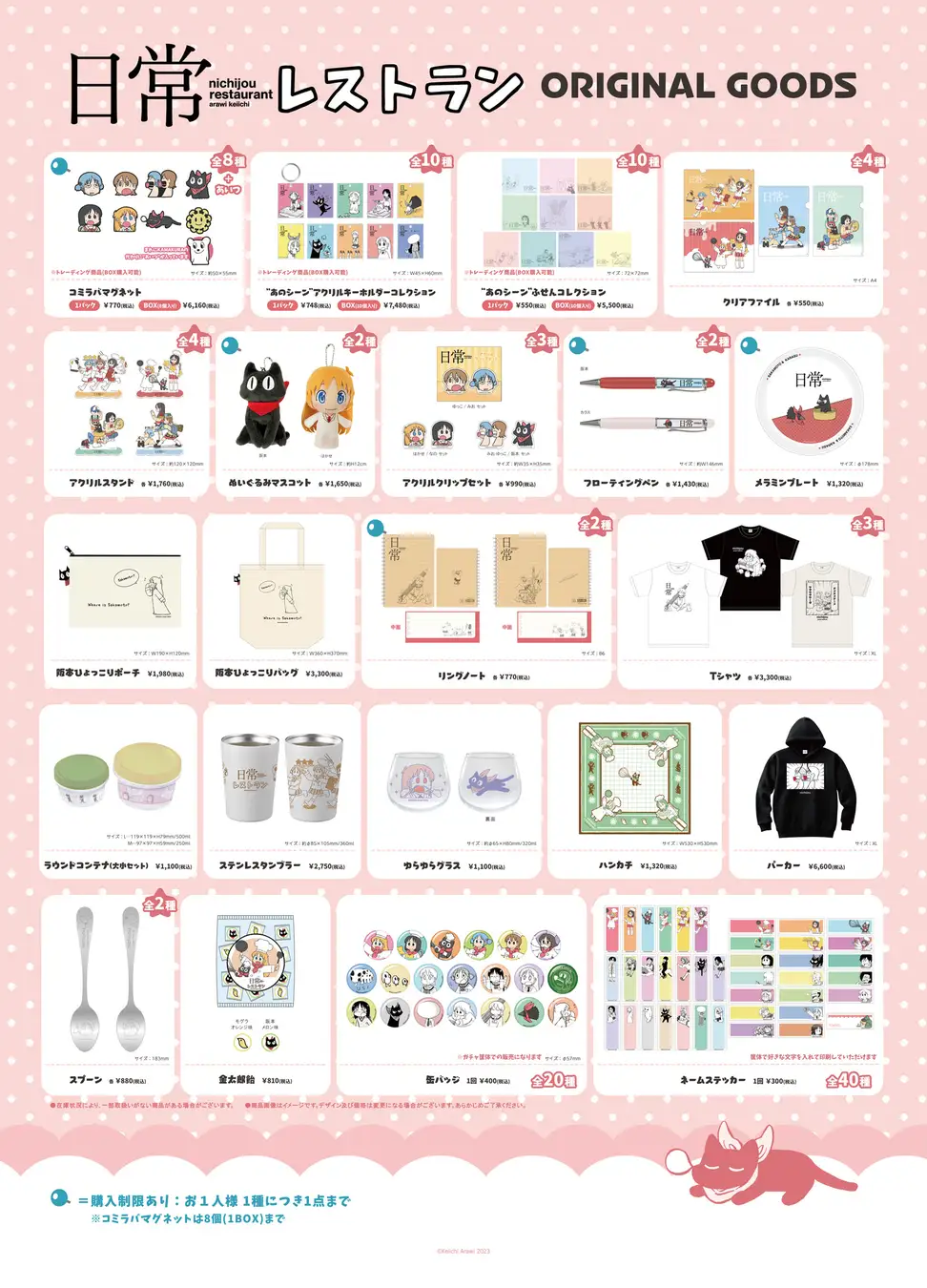 Fans can indulge in the Nichijou atmosphere even more by joining the special exhibition titled, "Keiichi Arawi's Imagination, Delusion, Imagination and Creation Exhibition", which will be held on the first day of the restaurant in the basement of Shibuya Parco! While not many details of the exhibition have been revealed yet, fans can be sure to expect a plethora of special art and showcases from the world of Keiichi Arawi.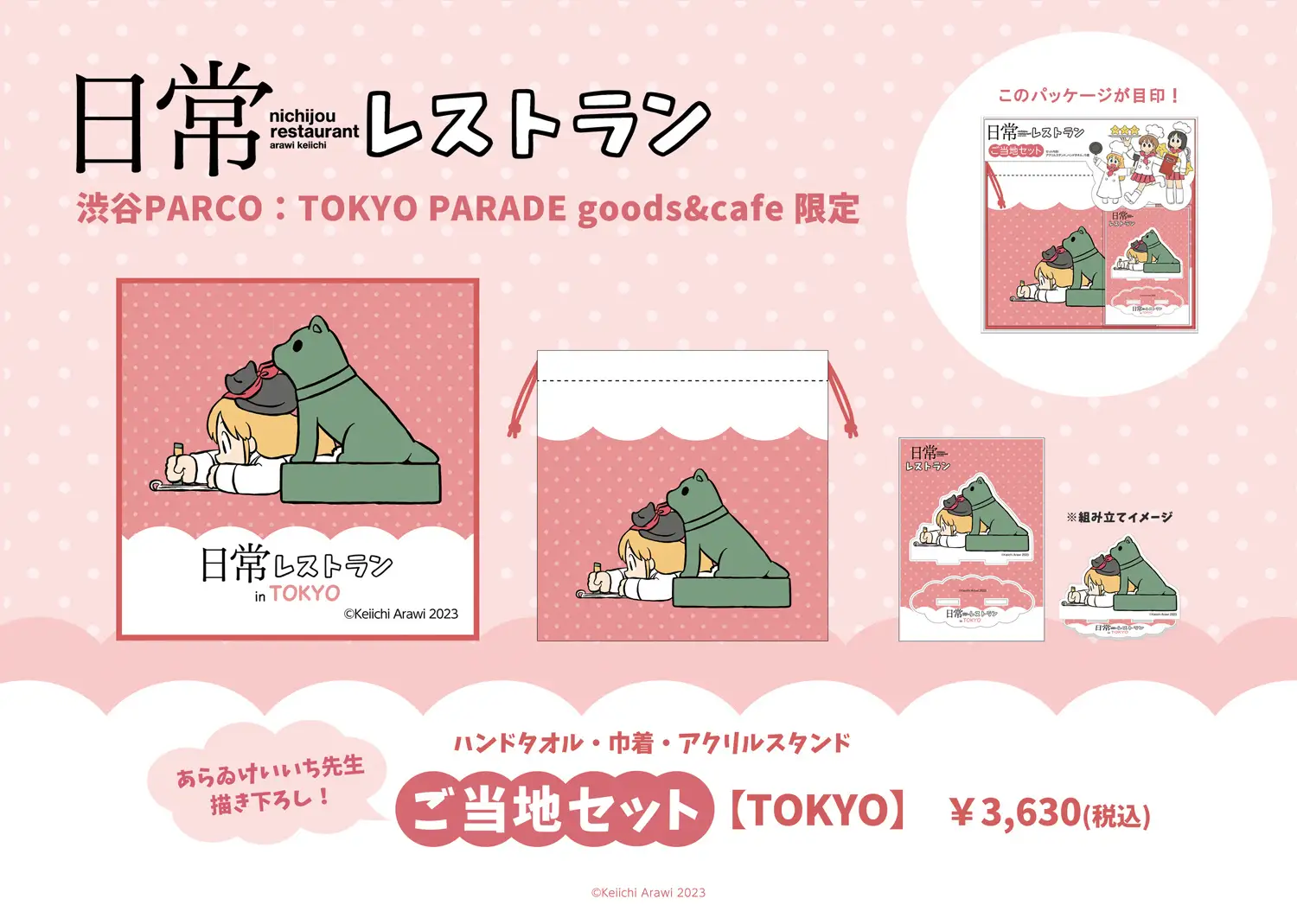 The collaboration café and showcase start on May 13th, 2023, with the café running until June 26th, 2023. Experience the world of Nichijou with this lively, colorful collaboration! You can see the full details on the official site here.