This year has been a particularly rough time for idol group NGT48. Earlier in the year, member Yamaguchi Maho was assaulted by her home after a concert, which sparked huge controversy due to the way management handled the situation.
Now, Katou Minami has been put on the spot for an inappropriate instagram post in regards to Yamaguchi Maho.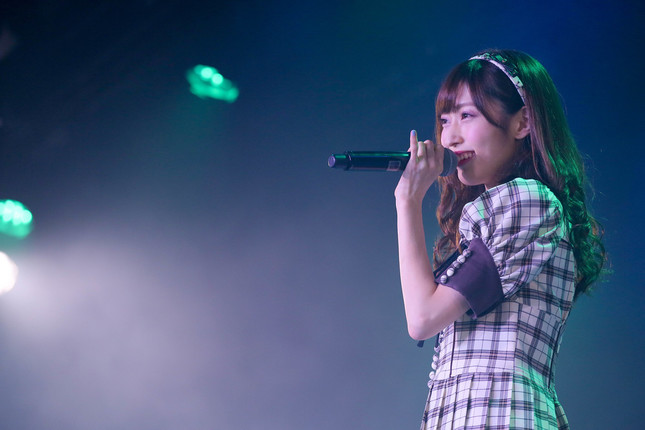 Yamaguchi Maho recently graduated from NGT48 and had her last theatre performance on May 18th, 2019. Katou Minami posted a story to her instagram account, where the nail salon she was at was playing footage of Maho's final graduation on the television available.
Minami's caption was, "Even though I'm getting my nails done, I want them to change the channel."
The post was quickly deleted, but a quick fan managed to capture a screenshot.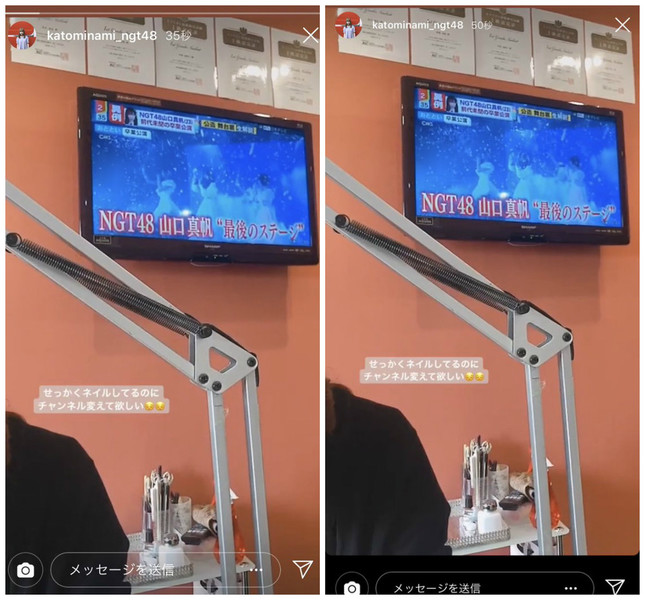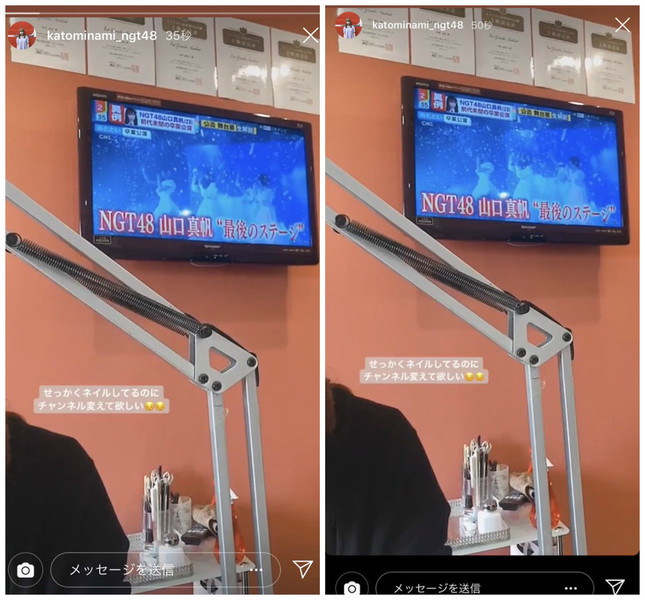 As a result, Minami has been demoted from her captain position into a "research student", a.k.a trainee status. Management has apologized for the post, deeming it inappropriate. SNS activities from NGT48 members will also be halted temporarily.
Minami also gave her comment on the situation:
I deeply apologize for my careless actions that has caused great trouble for many people. Seeing the news while at the salon made me sad, and so I was posting it to share with my personal friends but mistakenly uploaded it for public viewing. Although I only meant to show it to close friends, I didn't properly consider other people's feelings. I take full responsibility of my actions and will properly reflect upon myself being more mindful moving forward. Again, I am incredibly sorry.
Original Source: J-Cast, Natalie