To commemorate 10 years of the JoJo's Bizarre Adventure anime, Sunshine City in Tokyo will be hosting a special exhibition, covering every season from Phantom Blood to Stone Ocean!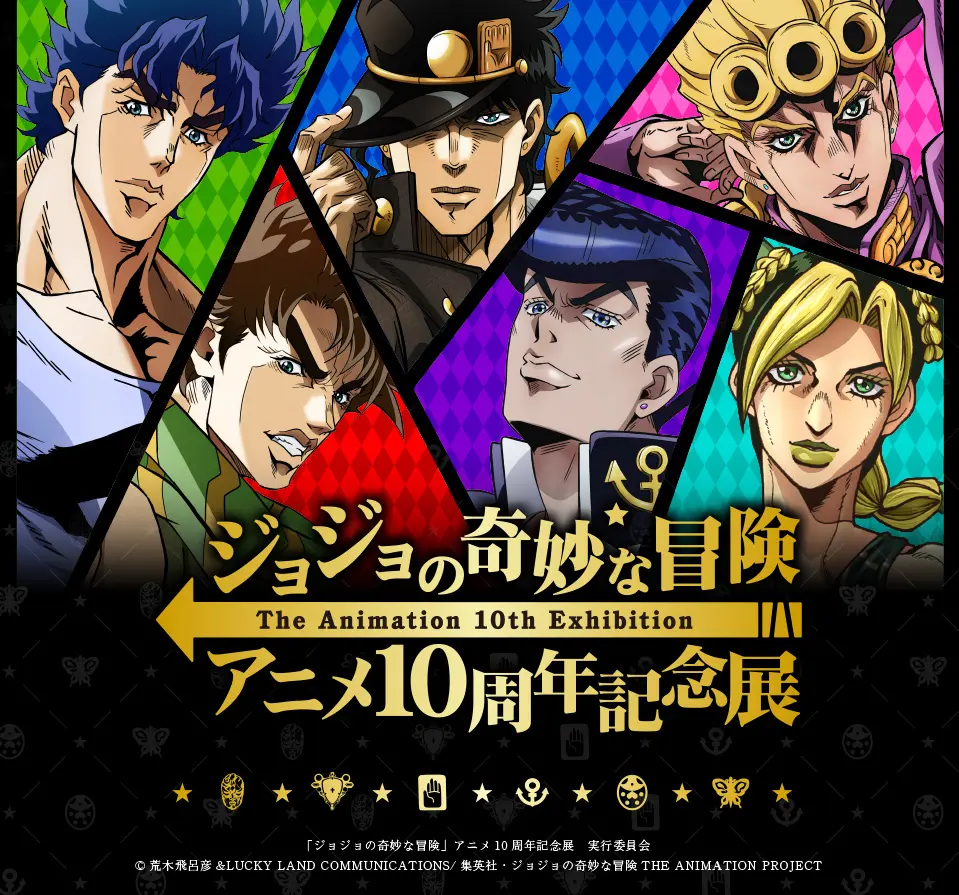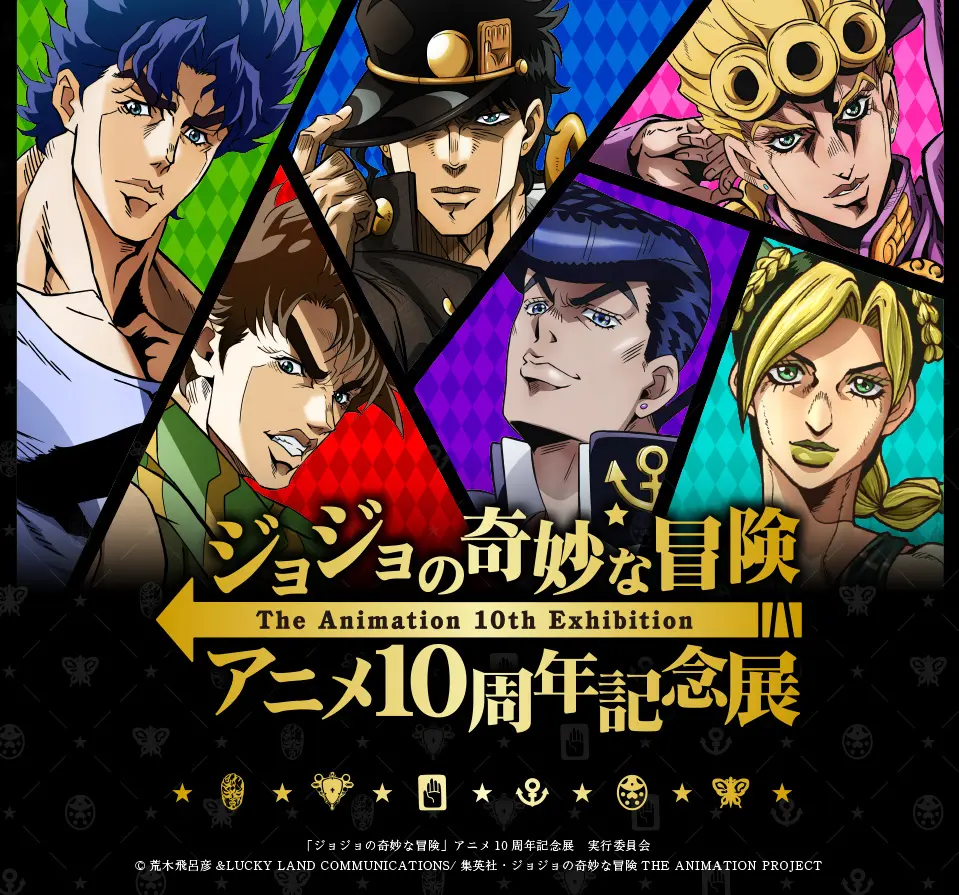 The special, limited-time event will host a wide variety of features, including sales of limited-edition goods, exhibitions, live talk shows, and even a café area!
There are currently two ticket types available for pre-order: a general admission ticket for 2,000 yen, or a gift box ticket, which costs 6,000 yen but features a variety of goods yet to be announced. Discounted tickets are also available to high-school students and younger attendees.
Lottery entries and events will also be available, with a premium viewing ticket available for lottery sale at a later date! Other locations around Japan will also host the exhibition, with Hokkaido, Niigata, Aichi, Osaka, Fukuoka venues getting announced at a later date.
Other details will be made available as the date draws closer, but ticket reservations are available now! The Tokyo exhibition will run from August 10th, 2022 to September 4th, 2022.
For more details, you can also check out the official site here. With this once-in-a-lifetime anniversary event, fans won't want to miss out!