Going Inside the Largest Godzilla in the World
On Awaji Island a Godzilla theme park is now open for business. It features a massive Godzilla that you can actually enter via a zipline into it's treacherous jaws. The concept of the theme park is that Godzilla has just attacked the island and it is up to you to keep him neutralized. You and your friends can go on missions to fight Godzilla and learn more about the creature's history.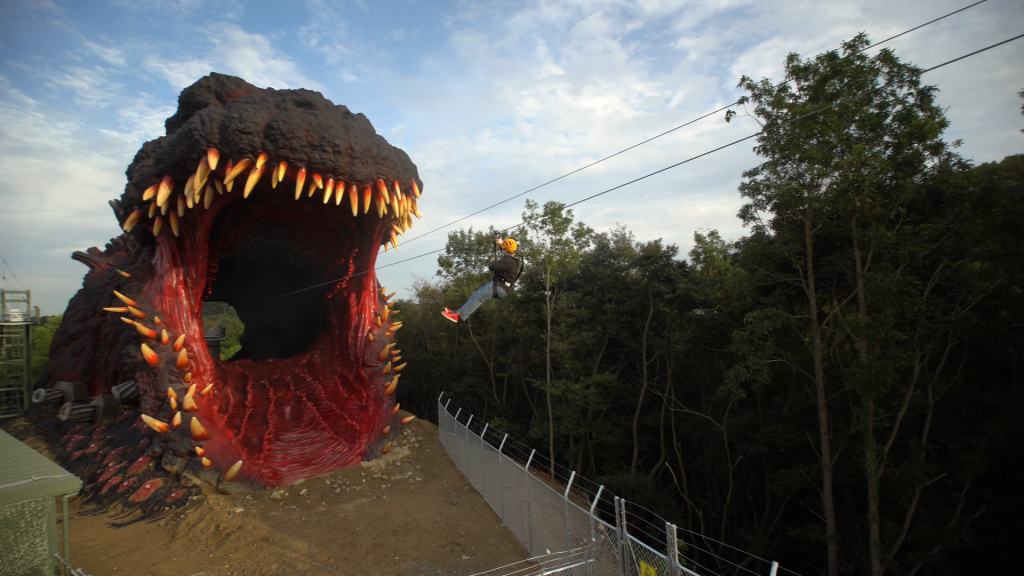 Misson 1: Entering the Belly of the Beast
After watching an interesting (and high budget) film about how Godzilla arrived on the island, you're given mission cards. First up: the zipline. After the military staff strap you in and secure your helmet, you can slide your way into Godzilla's mouth. They even let you put your cellphone in a plastic case around your neck if you want to take a video!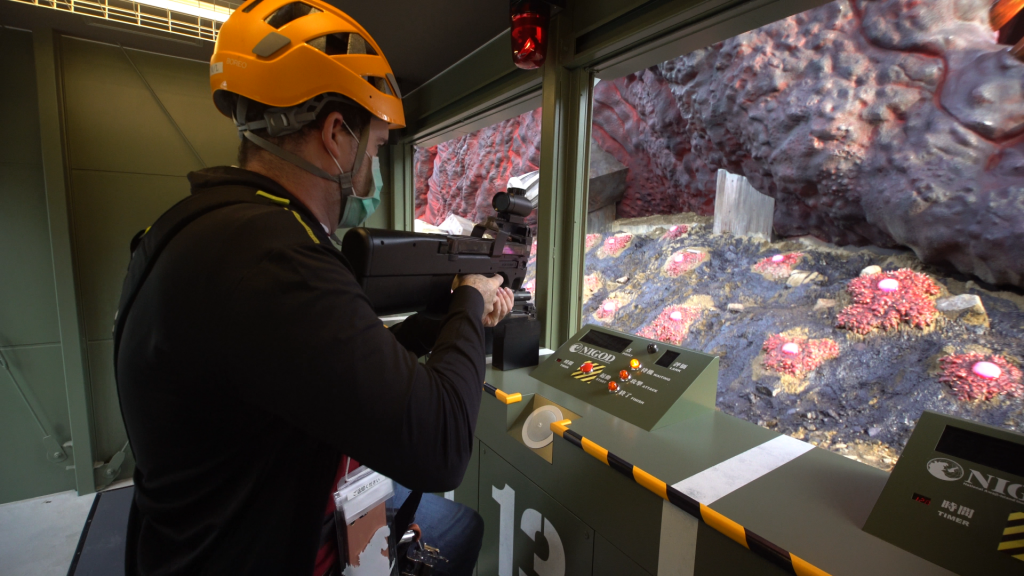 After passing through Godzilla you can come around it's side and begin your next mission. It seems strange cells are popping up all round Godzilla's body and you must use a laser gun to shoot them. From the side you can also really see the scale of Godzilla with it's claws popping out of the earth.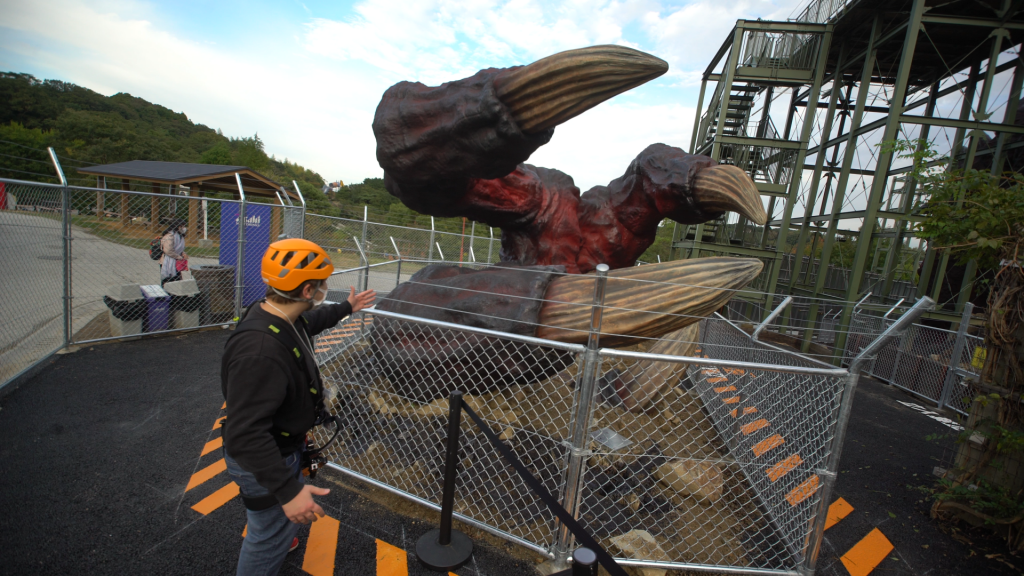 The World's First Godzilla Museum
After some intense action you can make your way to the next building and enter a fascinating museum. Highly detailed and intricately crafted statues fill the room. All kinds of creatures, battleships and enemies from the Godzilla universe are featured here.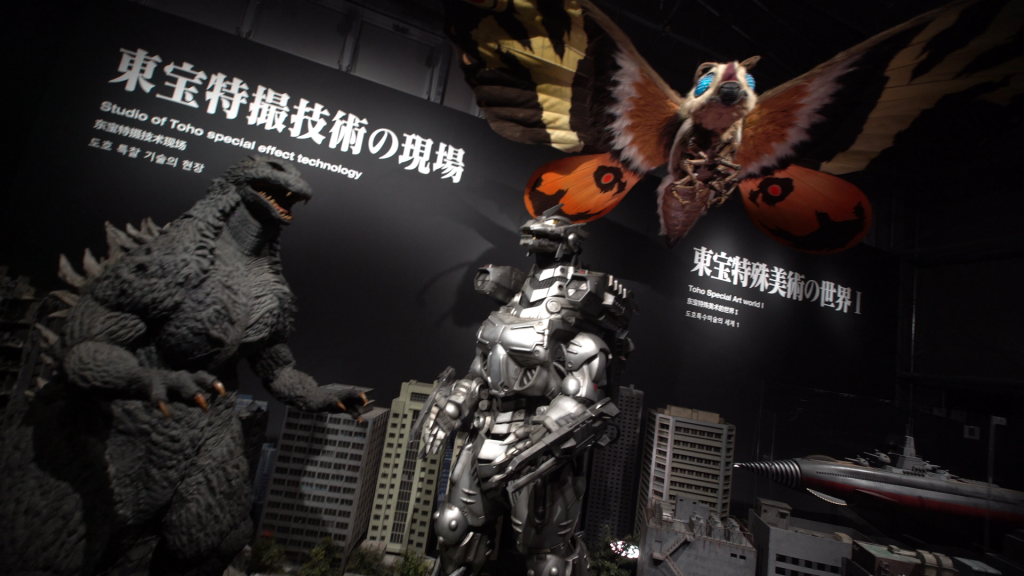 There is also some great artwork and even posters which show the history of the Godzilla films.

There is also a gift shop inside that has everything you can think of in terms of Godzilla themed goodies. There's clothing, artwork, toys, and food.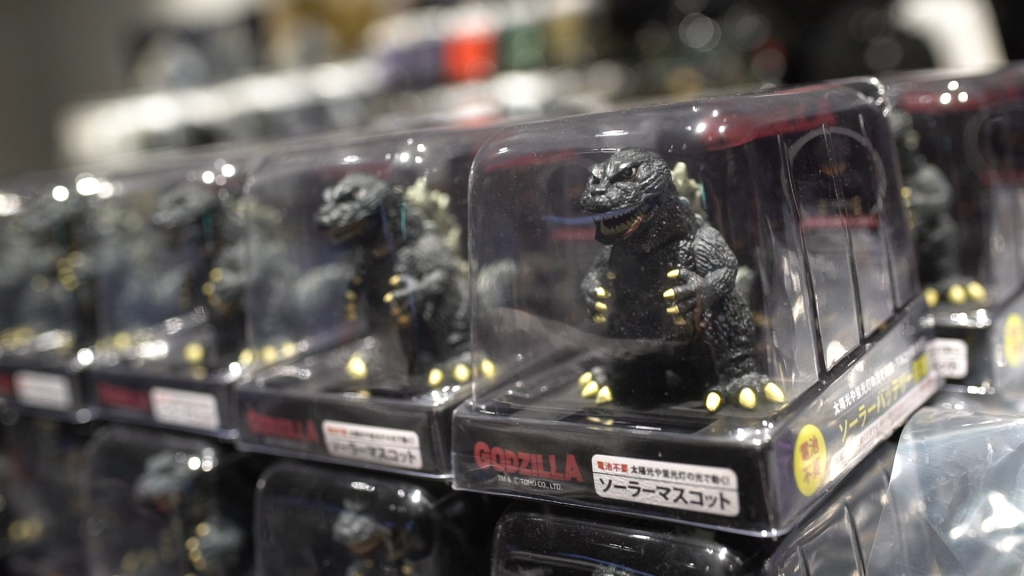 Godzilla Café
Speaking of food, there is a great café inside the Godzilla theme park. The Godzilla and Mothra curry are especially tasty! There is also a food truck that sells custom water bottles with unique artwork on them for collectors.
All in all the park is a pretty elaborate looking place and you can tell a lot of thought and planning went into this attraction. While crowds were scarce due to the pandemic, hopefully in the future more people can come to experience the fight against Godzilla. If you're a fan of the mythic beast, the Godzilla theme park is definitely a must visit.

For a sweet video tour of the place and its attractions, check out our video here.