Japanese media franchise BanG Dream! recently released six new singles on February 20th, consisting of bands Poppin' Party, Roselia, Pastel*Palettes, Hello Happy World!, Afterglow, and RAISE A SUILEN. Oricon Daily Rankings are updated everyday and all six singles snagged a spot in the top 10 daily ranking!
Here are their stats below:
3rd Roselia — Safe and Sound
4th Hello, Happy World! — High-Five∞Adventure!
5th Pastel*Palettes — Tenka Toitsu A to Z ☆
6th Poppin'Party — Jumpin'
7th Afterglow — Y.O.L.O!!!!!
8th RAISE A SUILEN — A DECLARATION OF ×××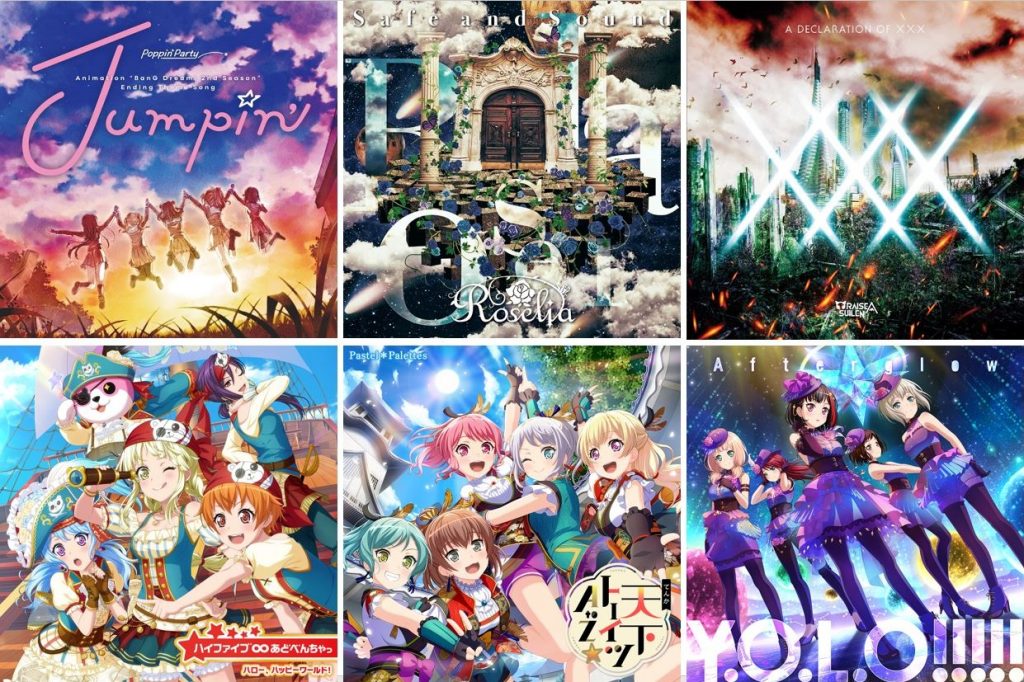 More about BanG Dream!
BanG Dream! is a multimedia franchise created by Bushiroad. The franchise began with the creation of the musical group Poppin' Party, along with a manga series, anime adaptation, and a rhythm game for iOS and Android. In addition to Poppin' Party, six other groups have been formed: Afterglow, Pastel*Palettes, Roselia, Hello, Happy World!, Glitter ☆ Green, as well as RAISE A SUILEN and ARGONAVIS that are not associated with the original story. The franchise is immensely successful within Japan as well as overseas, with live concerts being held at legendary venues such as Budokan.
ad2
Latest posts by Phoebe Lin
(see all)