On April 15th the beautifully cell shaded action-adventure Okami game from video game power house Capcom, will release the 3rd installment of the originally arranged Okami music mix called "Okami Sonosan Lounge". To celebrate this glorious day, Pasela Karaoke and Capcom have teamed up to present "Capcom Bar".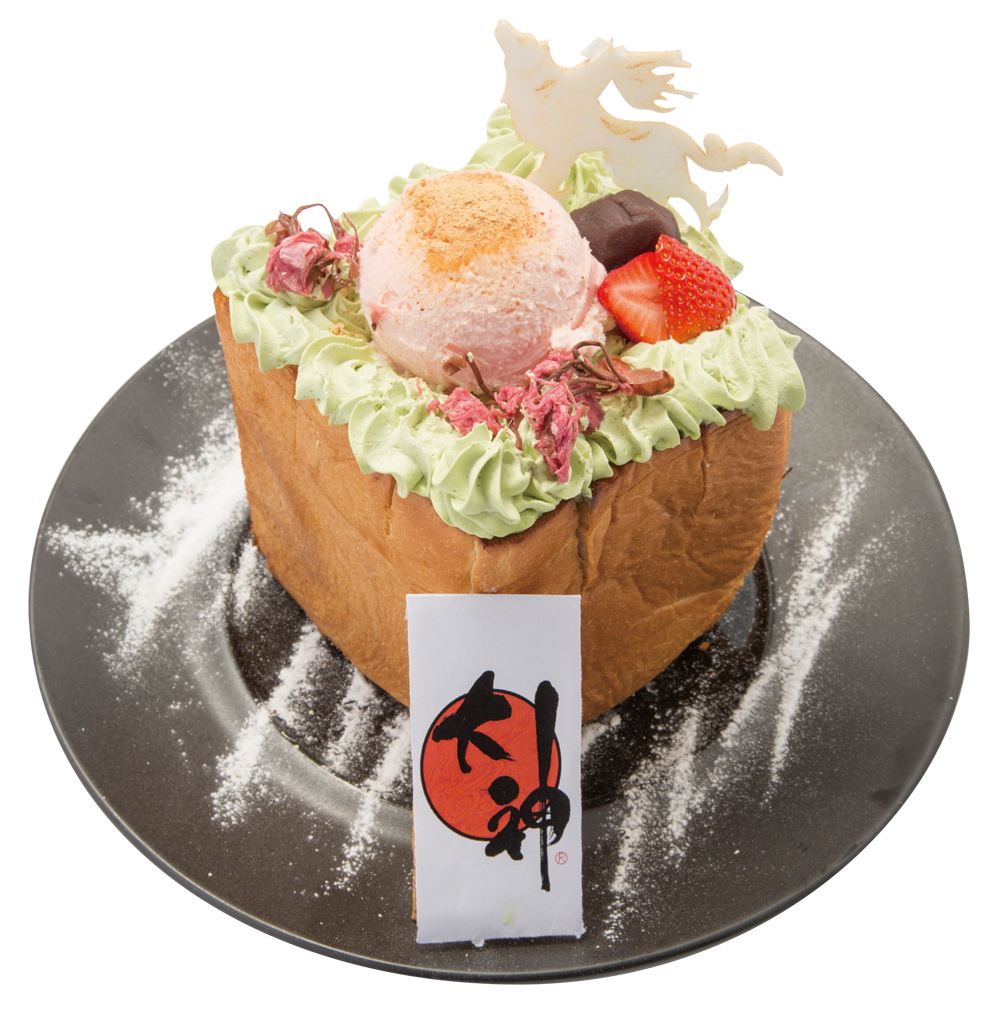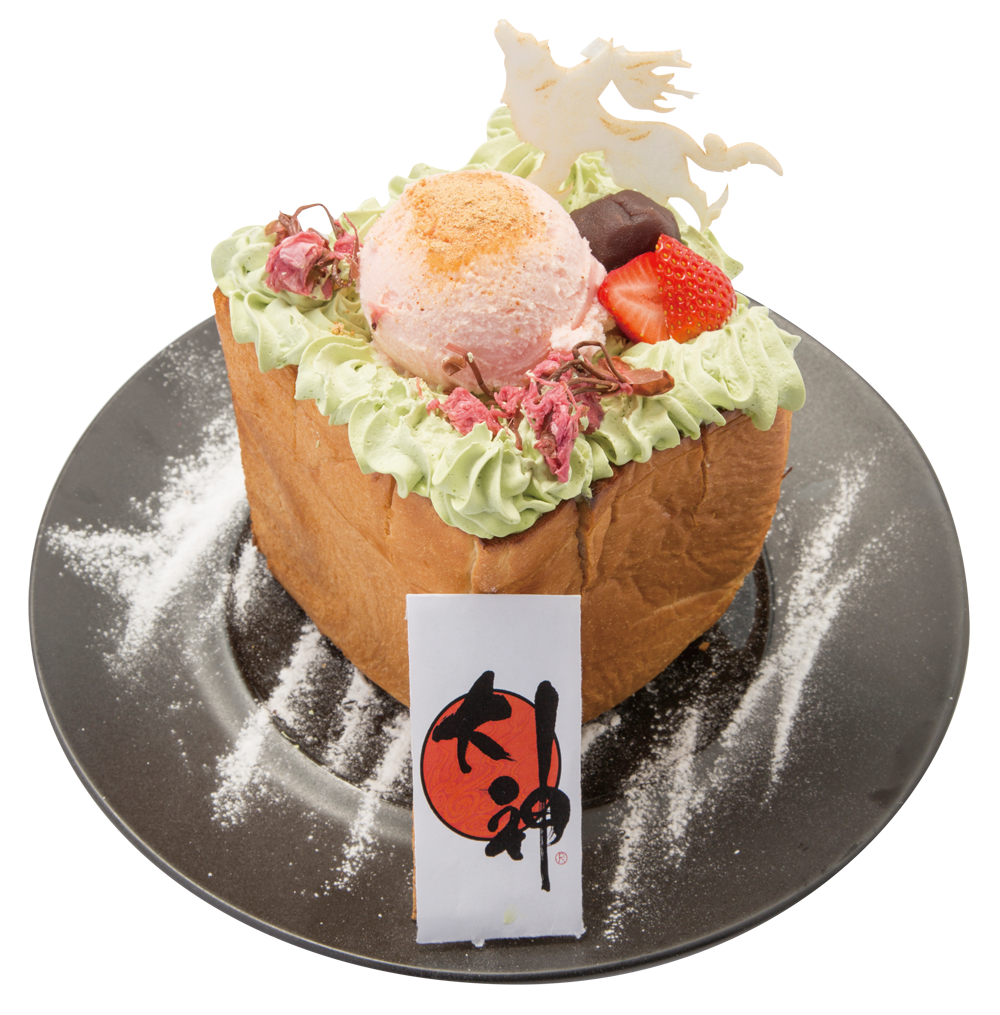 There is a special menu with original Okami themed food and drinks. The food is so beautiful I don't know if you eat it or display it. When you order over 1,000 yen from the Okami menu you get a stamp card. If you collect 5 stamp cards you'll receive a hard case coaster; collect 10 stamp cards you'll receive an original Okami mug cup. I tell ya, Japan has great marketing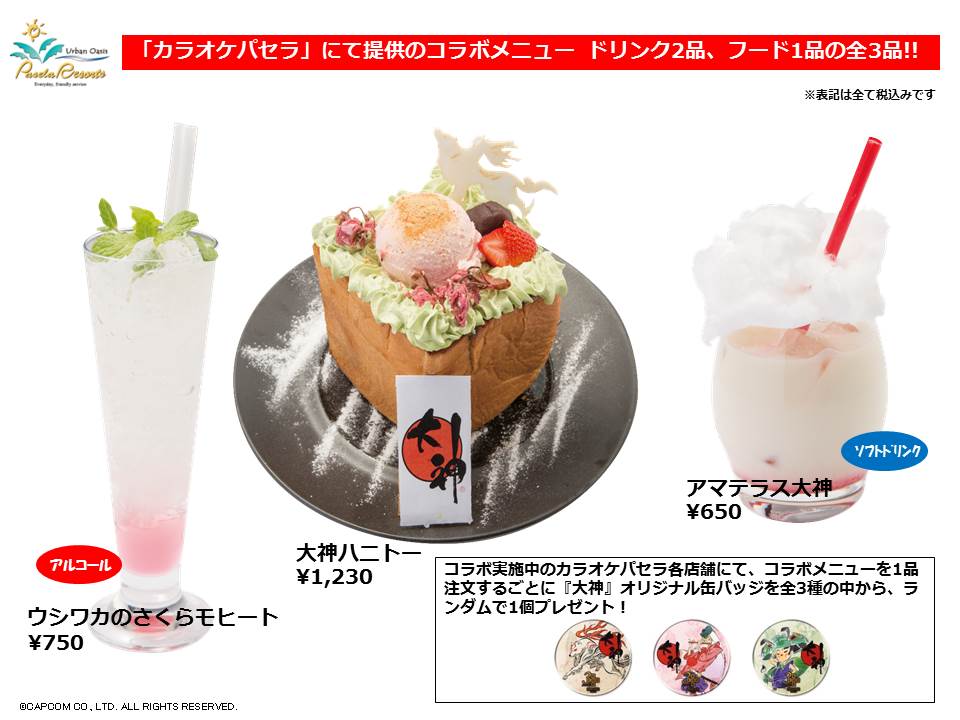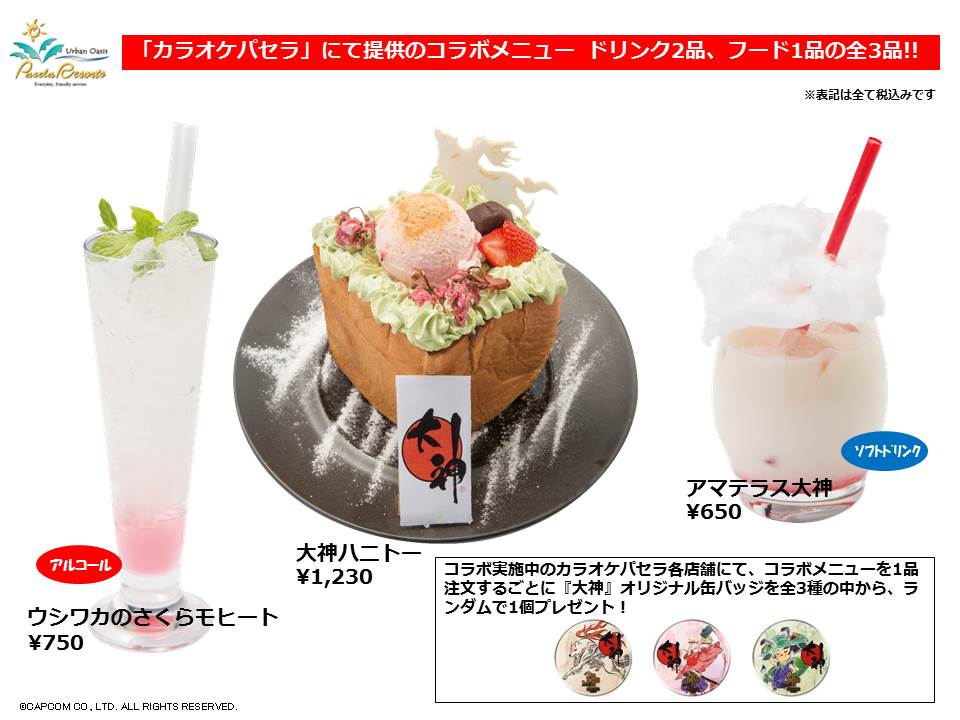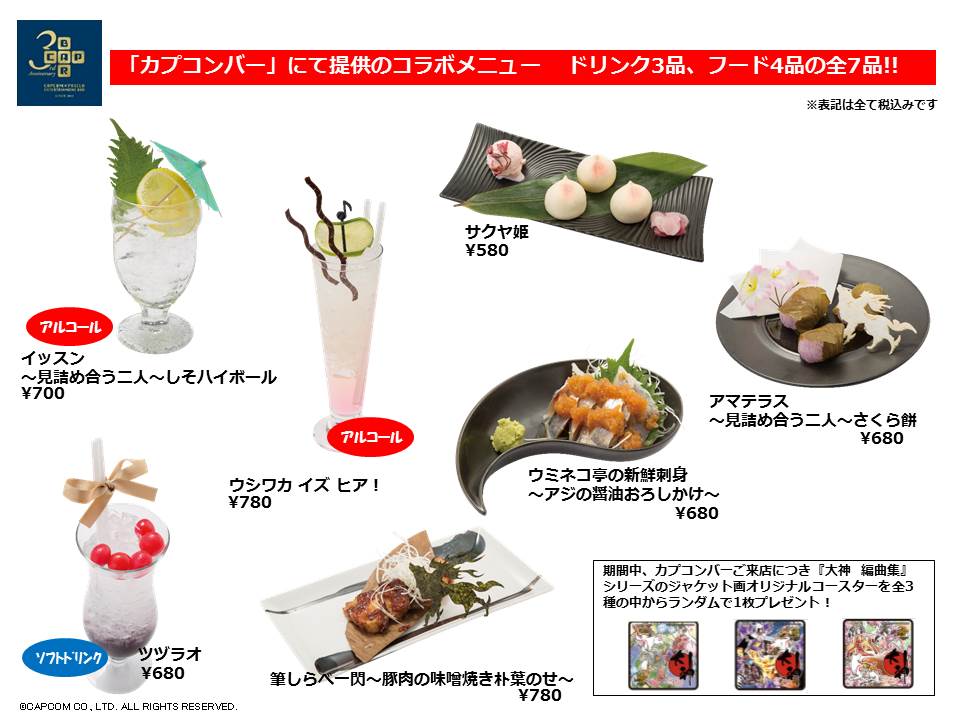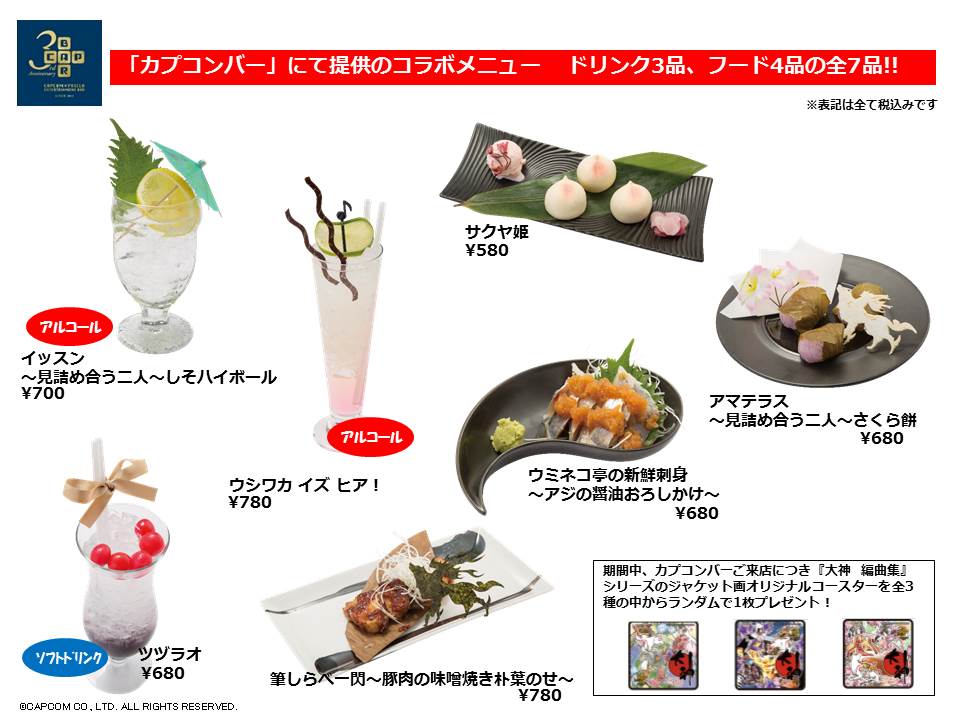 The event begins on April 10th and goes until May 17th. Sadly only 9 Pasela Karaoke venues are doing this. To find the closest place near you check out: http://www.paselabo.tv/capcombar/. I know I can't sing but I might find myself in a booth real soon.
For more info check out: http://www.kk1up.jp/archives/n12775.html