Promotions across Japanese convenience stores are a common occurrence, but that doesn't mean they aren't always exciting or fun. That's exactly the case with FamilyMart's newest collaboration: new Pokemon Starter-themed frappes!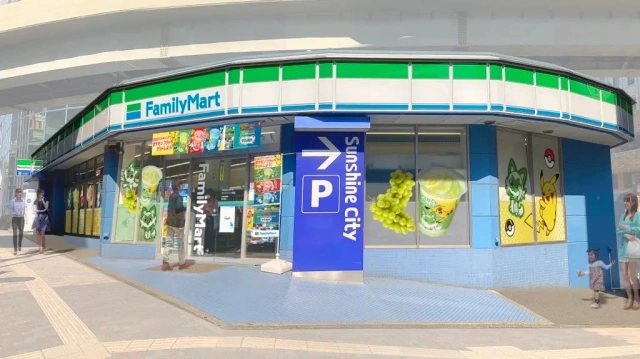 This new promotional collaboration focuses on the Pokemon franchise's three newest starters: Spigratito, the grass cat, Fuecoco, the fire crocodile, and Quaxly, the water duck. All three drinks also feature the iconic Pikachu, in the form of different yellow aspects throughout the design of the cup and the ingredients in the drinks.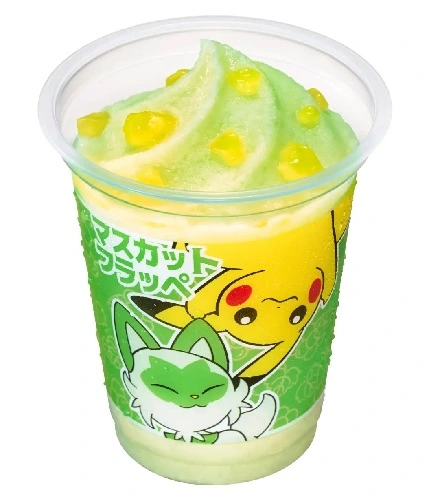 The first of the lineup, the Sprigatito frappe is mainly muscat grape-flavored, with muscat grape-flavor frappe and muscat shaved ice. It also includes little yellow muscat jellies, adding a bit of Pikachu to the mix. The cup also features a fun green color scheme with a smiling Sprigatito and Pikachu on the front.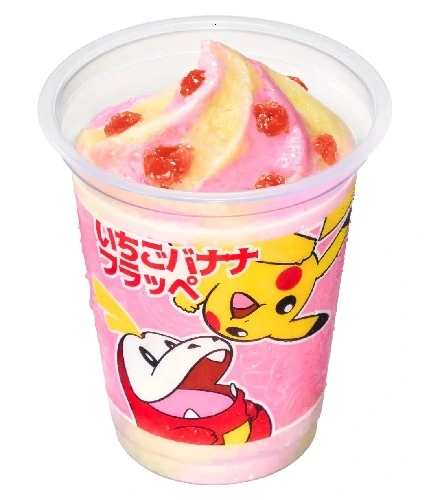 The Fuecoco-themed frappe is a lively mixture of red and yellow, also featuring an open-mouthed Fuecoco looking up at his similarly open-mouthed Pikachu buddy. The flavor is heavily strawberry-banana themed, being made of a mix between strawberry ice cream and banana shaved ice. The top is also covered in bits of strawberry fruit.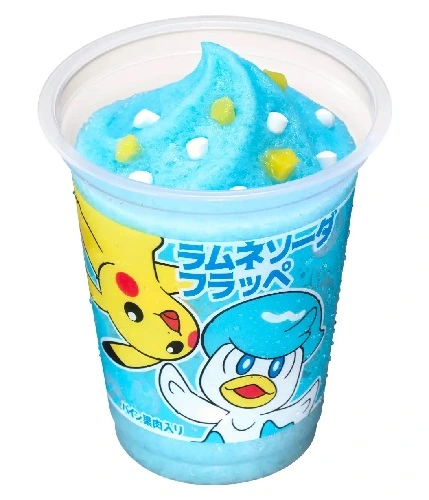 The third and final drink in the set, based on Quaxly, features Quaxly and Pikachu on the front and features a very aqua-blue color format, and a soda flavor to it. It's also topped with pineapple pieces and crunchy ramune soda fizzy candies, matching Pikachu's yellow and the white on Quaxly's fur.
The frappes officially go on sale at FamilyMart from April 25th, 2023 for 350 yen, with three exclusive FamilyMarts celebrating by covering their stores with special Pokemon promotional art. Those locations are the Sunshine East and Sumida Oshiageeki-mae FamilyMart locations in Tokyo, in addition to the Namba Sennichimae-dori FamilyMart in Osaka. Why not try a taste of your favorite Pokemon Scarlet and Pokemon Violet starter?