Fans of the anime series "Rent-A-Girlfriend" have an all-new exclusive event to look forward to, with the Tokyo Anime Center in Shibuya hosting an exclusive exhibition titled "DISCOVER"!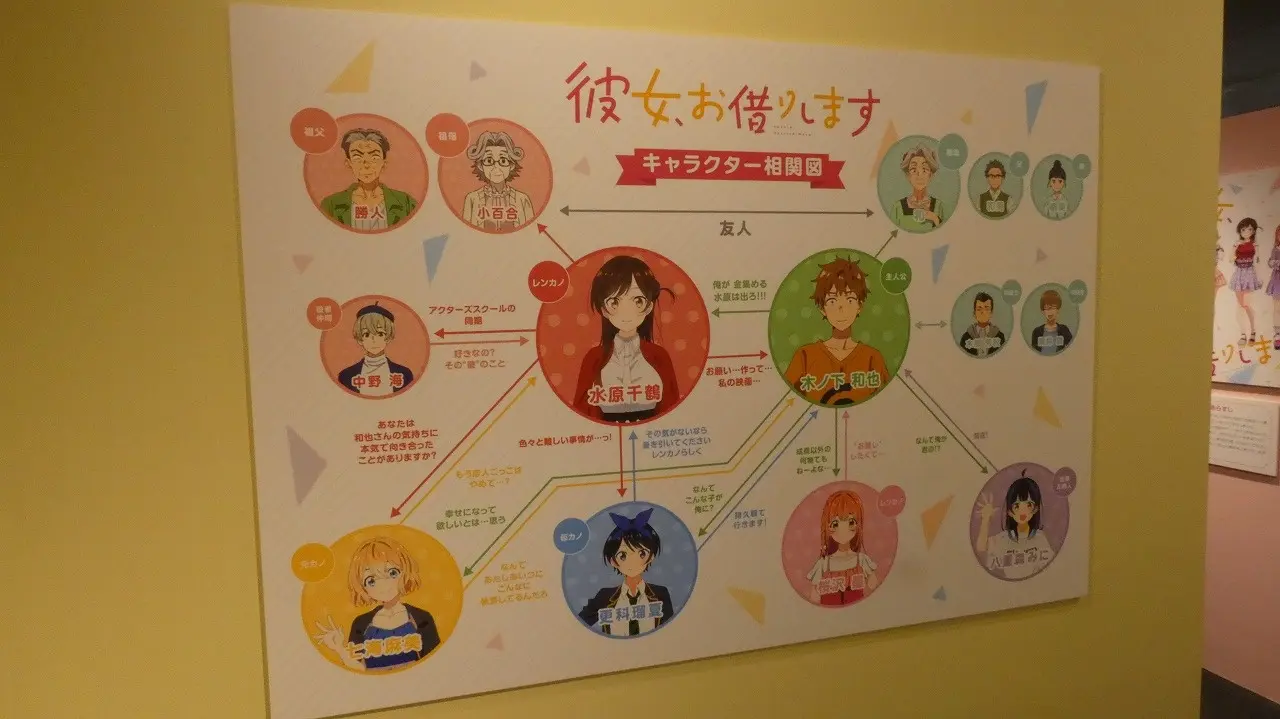 This special exhibition showcases the world of "Rent-A-Girlfriend," with the event even offering a unique opportunity to delve into the different facets of the five heroines, seen through the protagonist Kazuya's eyes.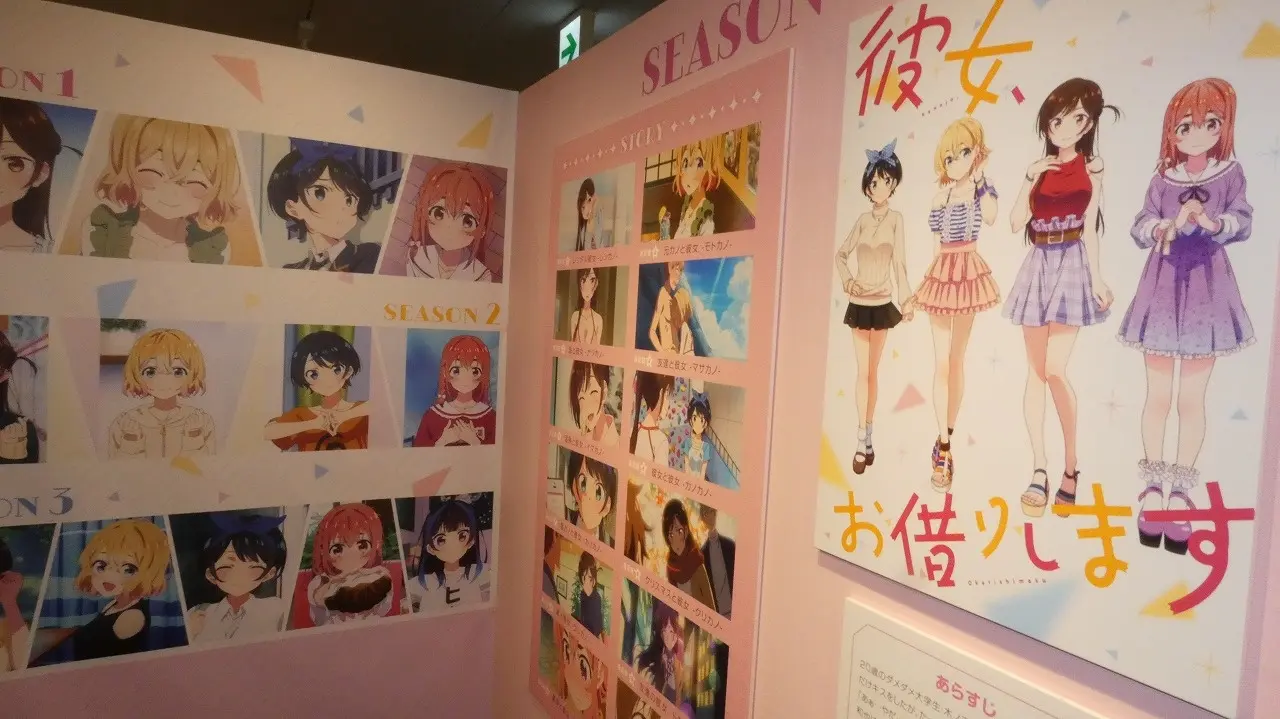 In the first section, visitors can revisit the story from the first to the third season of the TV anime through impactful cut scenes. The exhibition also features a character relationship diagram, the anime script, comments from the director of the third season, Shinya Une, and colored papers from the original author, Reiji Miyajima, and character designer Hirana Hirayama.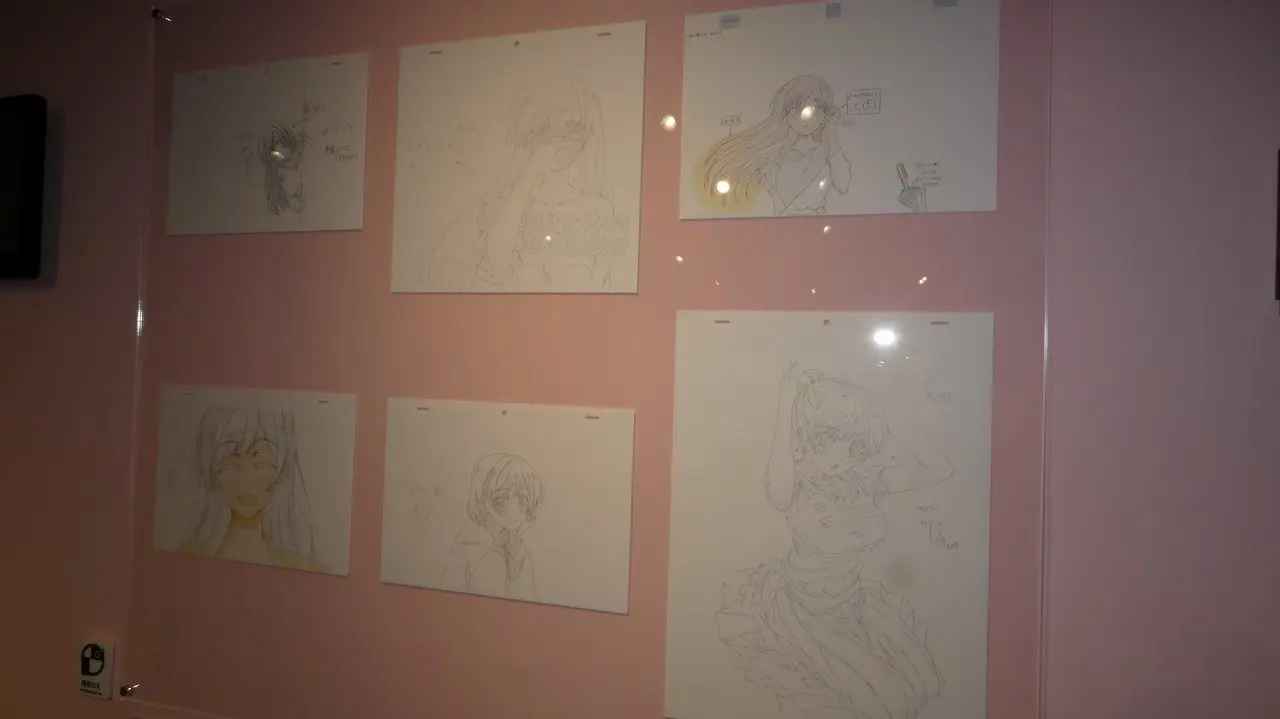 Additionally, heartfelt messages from the cast members, including Shun Horie (Kazuya Kinoshita) and Sora Amamiya (Chizuru Mizuhara), add depth to the experience. The exhibition also features life-size acrylic panels featuring the five heroines in key visuals from the third season of the anime are showcased. The recreation of Kazuya and Chizuru's apartment offers fans an ideal backdrop for photographs.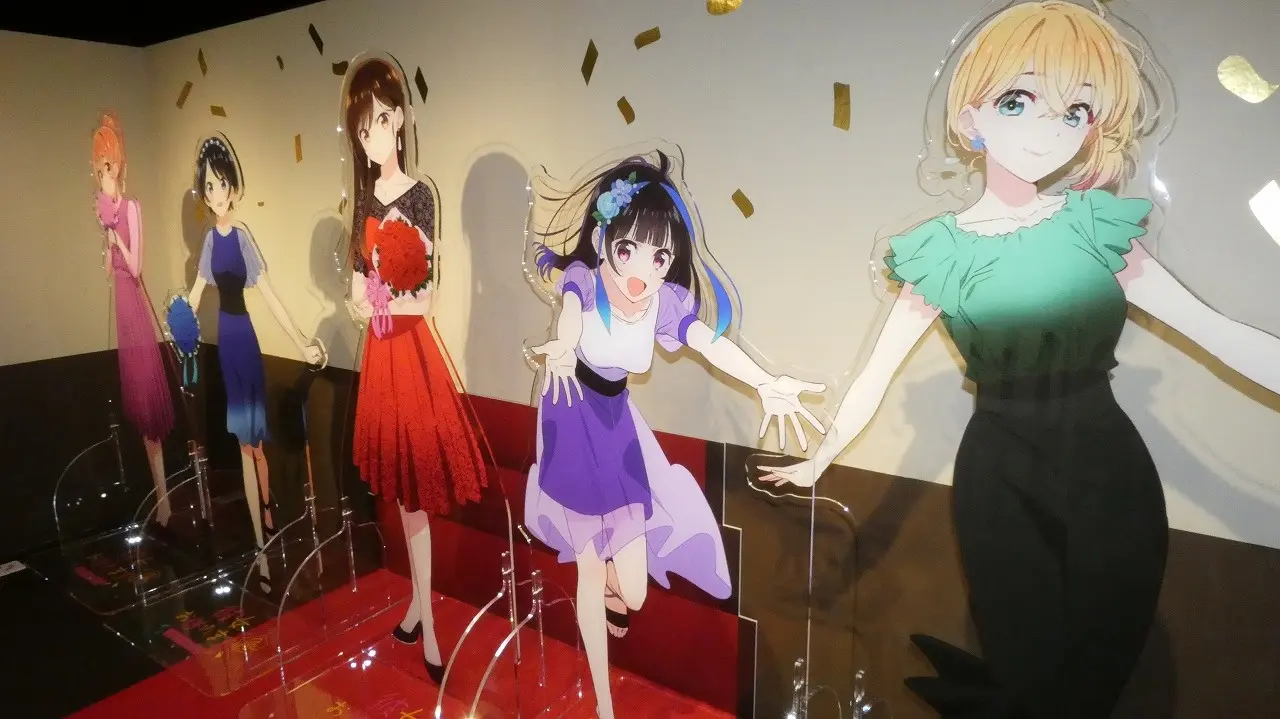 In the next section, precious original drawings from the anime production are on display for each heroine, capturing their emotions in both the original sketches and the animated scenes. There are also autumn-themed photo spots, providing fans with more opportunities for memorable pictures. Notably, this area hides illustrations concealed beneath sheets, inviting visitors to flip through the pages and uncover the secrets hidden within.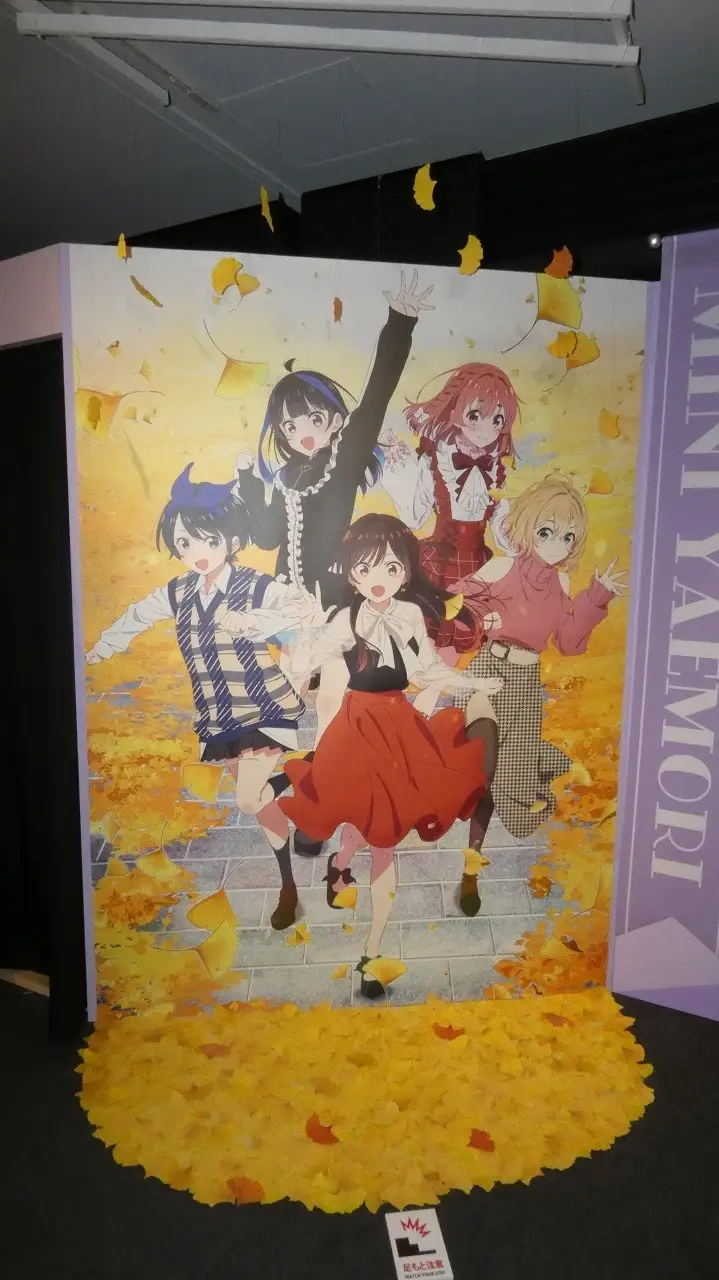 Visitors can also find a wide range of products with newly drawn illustrations created exclusively for the exhibition. These include acrylic stands and tapestries for each of the five heroines, as well as mugs and T-shirts featuring charming deformed illustrations. As a bonus for admission, visitors receive an original postcard adorned with exclusive illustrations made specifically for the event. These postcards come in five variations, each featuring one of the heroines, making them great for collectors.
For every 3,000 yen spent on merchandise, visitors can obtain an original sticker as well. The stickers feature each of the heroines and come in five different designs, giving fans even more worthwhile products to collect.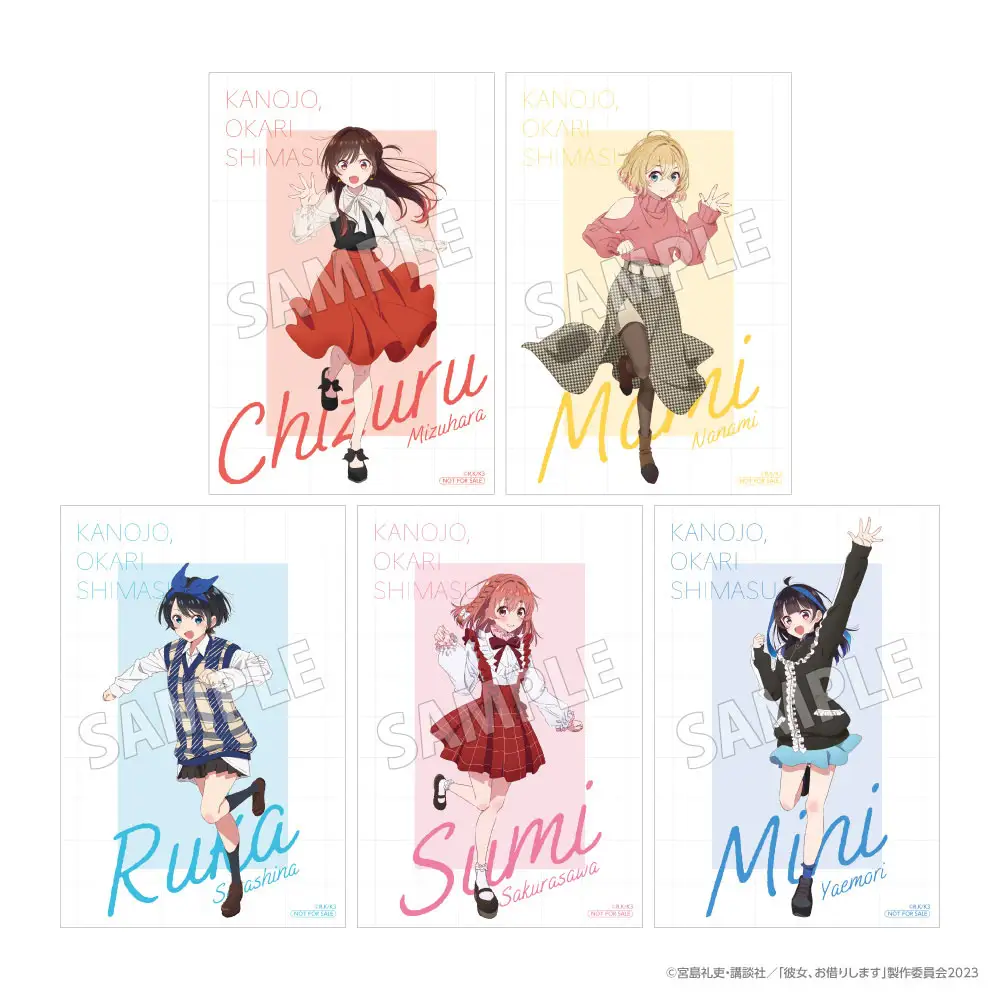 The "Rent-A-Girlfriend" Exhibition DISCOVER is a remarkable opportunity for fans to immerse themselves in the world of the anime, explore original drawings, and collect exclusive souvenirs. Don't miss out on this captivating experience celebrating the beloved series, which runs from October 27, 2023 to December 3rd, 2023. More information can be found on the exclusive site here.