Currently airing anime, JoJo's Bizarre Adventure: Golden Wind is getting a collaboration collection with fashion brand X-Girl.
The collection uses motifs from scenes in the animes and the characters and then implemented into t-shirts, long sleeved shirts, pants, as well as a bracelet and earring.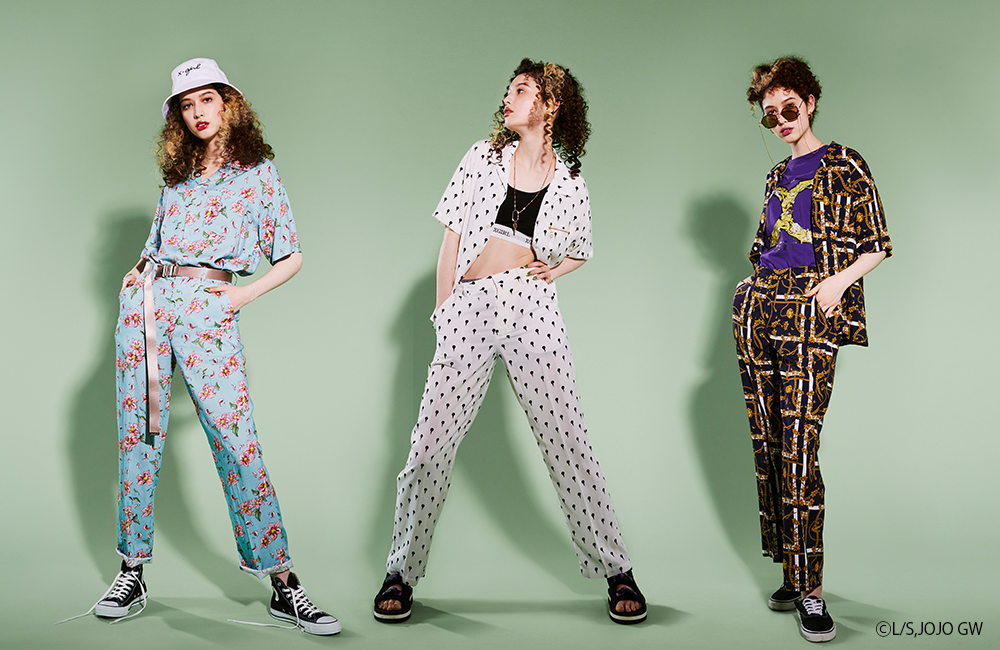 Motifs include the Bucciarati squad embedded into the logo shirt, and Giorno and Leone Abbacchio's tea scene. The famous "Muda Muda Muda Muda" line is also used as a stripe pattern for one of the shirt designs as well.
For those who prefer a less obvious design, there are full t-shirt and pant sets featuring the flower patterns used on the cover the 54th volume, as well as the dot patterns from Bruno Bucciarati's suit design.
All items will be available in every X-Girl and XLARGE store as well as on their online shop.
JoJo's Bizarre Adventure has always been known for the unique style of art and fashion that is portrayed on the characters. It is well known that many of the character's outfits are inspired by pieces from high end luxury fashion labels, so while the set-ups may be a bit loud for some people, it is certainly true to the JoJo spirit.
Take a look at the collaboration items below!
For details on the individual items and purchasing, check the official lookbook on the website.
Original source: Comic Natalie, X-Girl official site