Finding the Real Life Yuri!!! on Ice
The city of Karatsu in Saga Prefecture, Japan, collaborated with figure-skating anime Yuri!!! on Ice to the produce Saga!!! on Ice. This campaign ran from March 6th to May 7th of this year. Over a dozen local businesses and restaurants joined in the campaign to welcome anime fans to the real-life version of Hasetsu, the hometown of protagonist Yūri Katsuki. Restaurants and cafés featured well-known dishes from the series, including giant katsudons, freshly-made piroshkis, Victor Nikiforov latte art, and more. Local stores also added to the excitement by selling special goods. These goods included souvenirs like Saga-brewed saké and Yurio Plisetsky's leopard print sweatshirt.
The main appeal of Yuri!!! on Ice for most visitors were the numerous food collaborations. For vegan fans of Yuri!!! on Ice (as a side note, I am a vegan) food collaborations typically pose a challenge. However, Tea and Space Kikōan was accommodating. For vegans, they offered a red bean and kinako flour sweets and matcha, set sans the ice cream, collaboration dessert.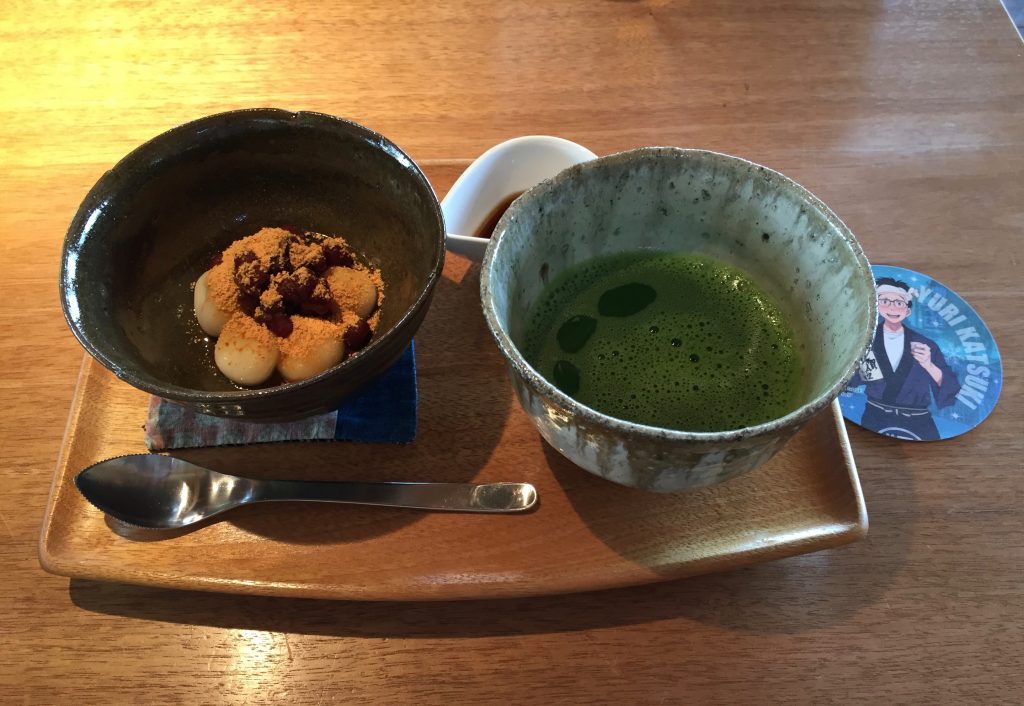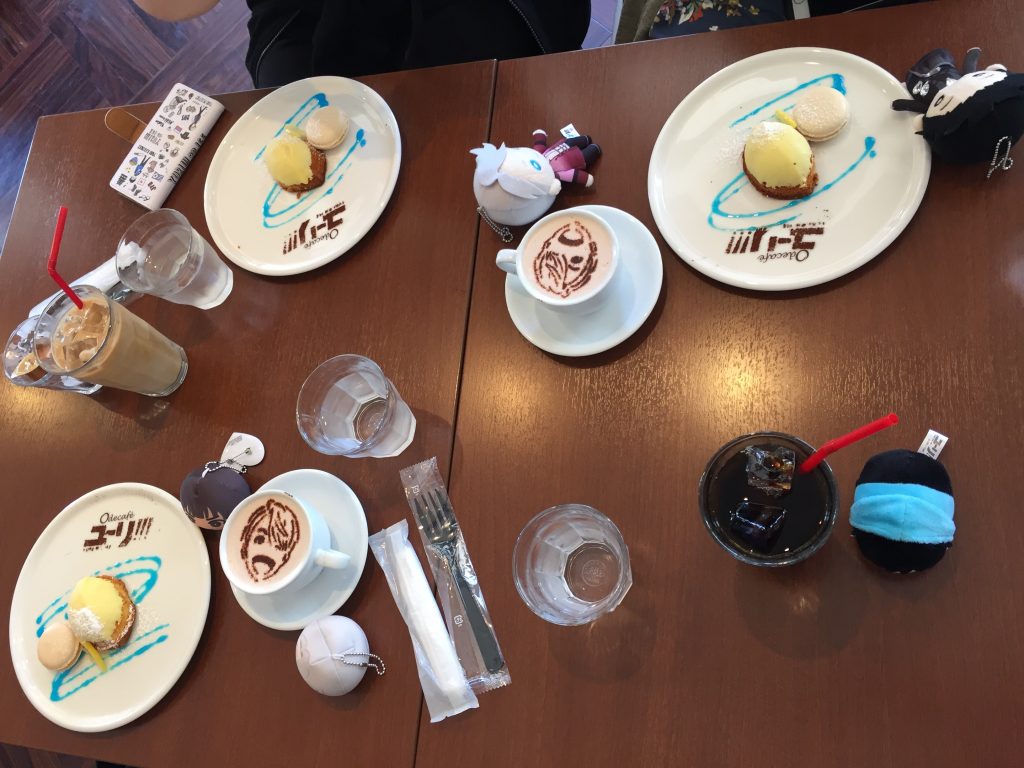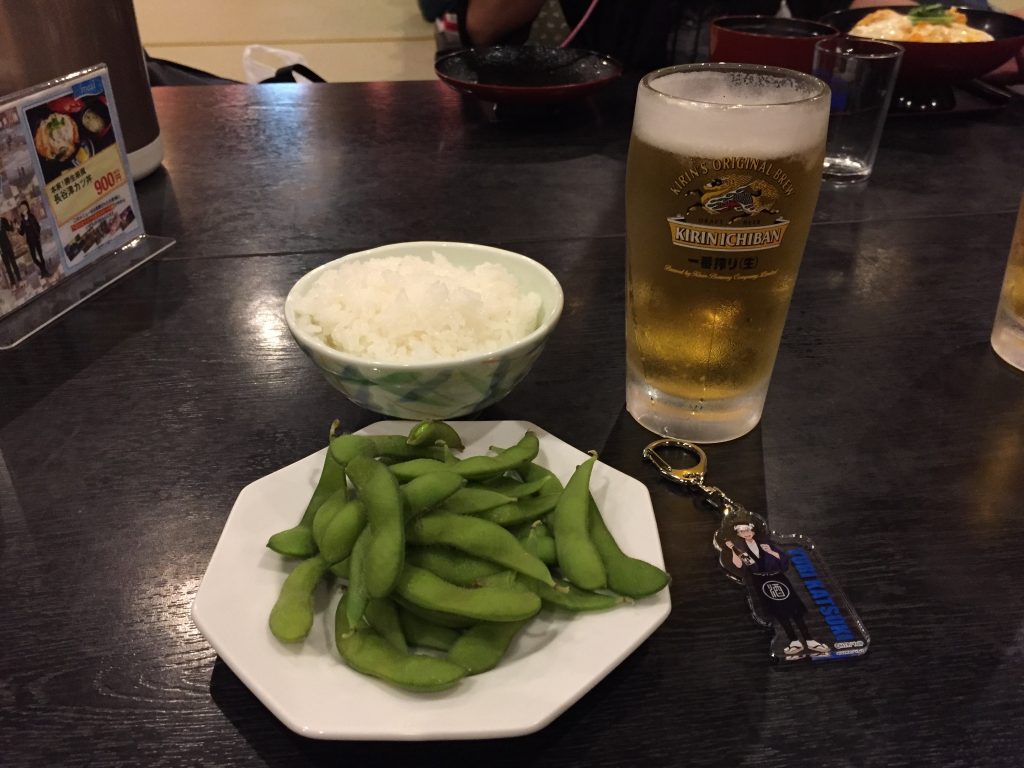 For vegans, there is more to this campaign than food
Saga!!! on Ice offered plenty besides food. The city of Karatsu provided travel brochures and maps written in both Japanese and English.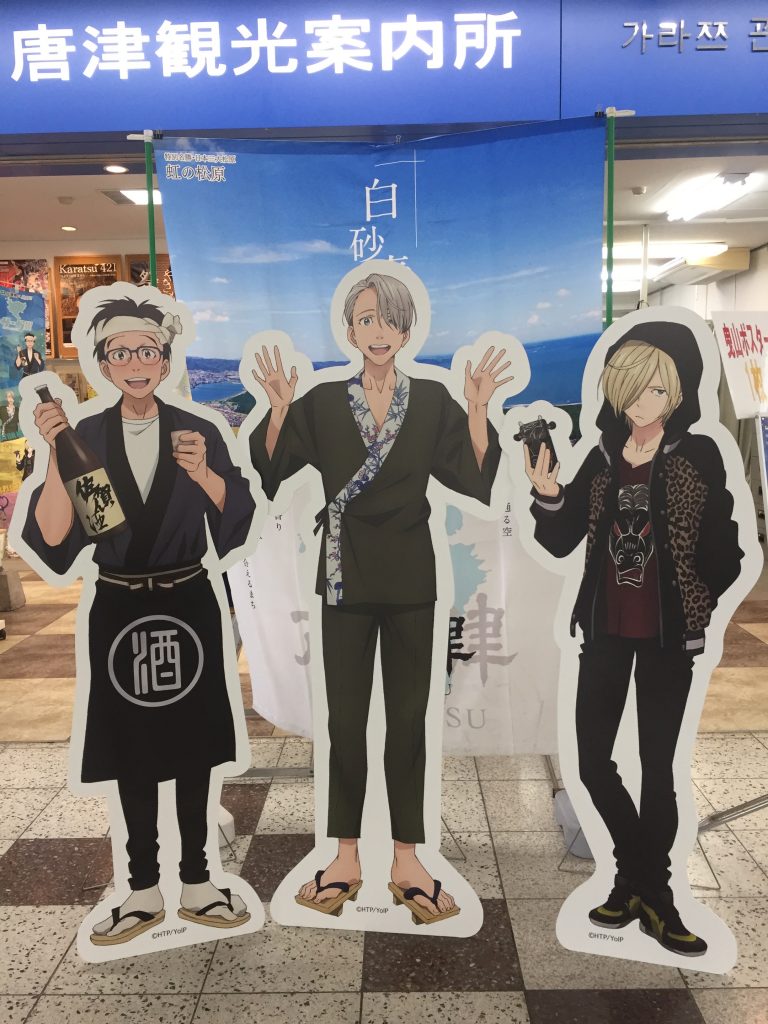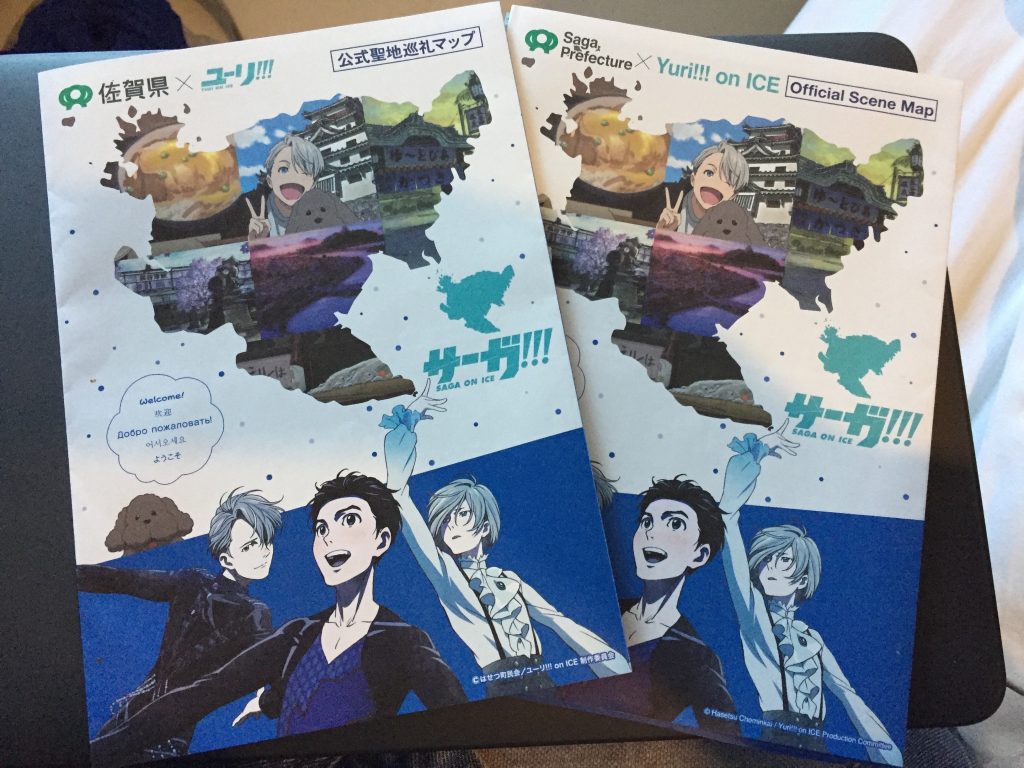 Karatsu City's decorated the downtown area a Yuri!!! on Ice spirit.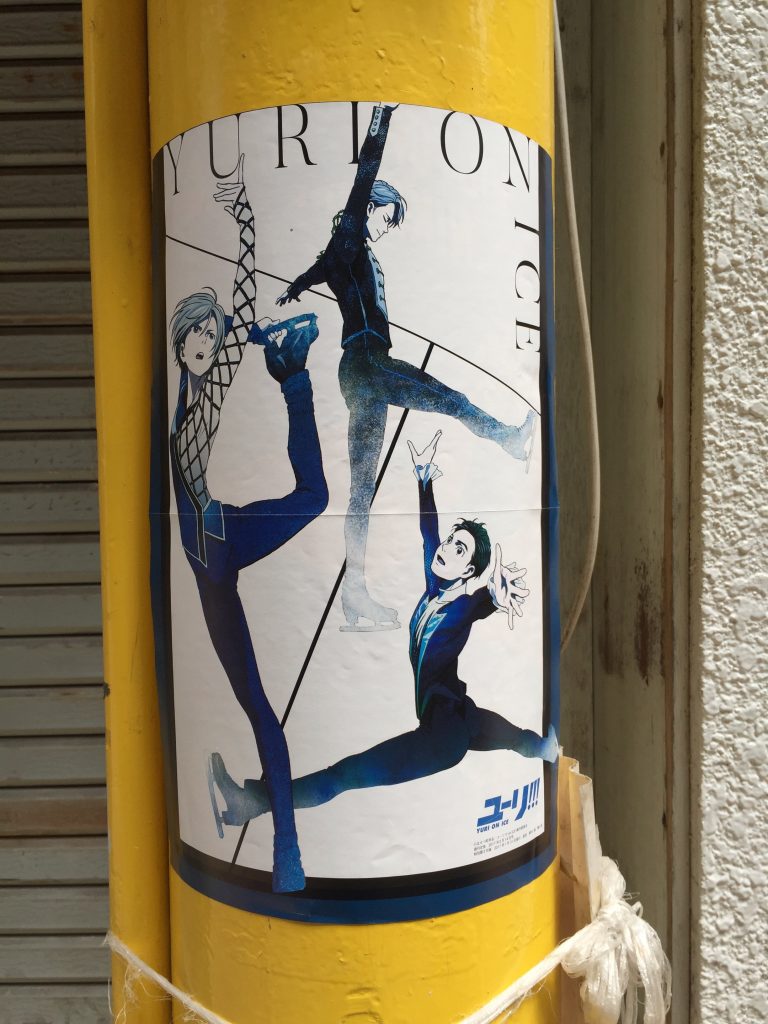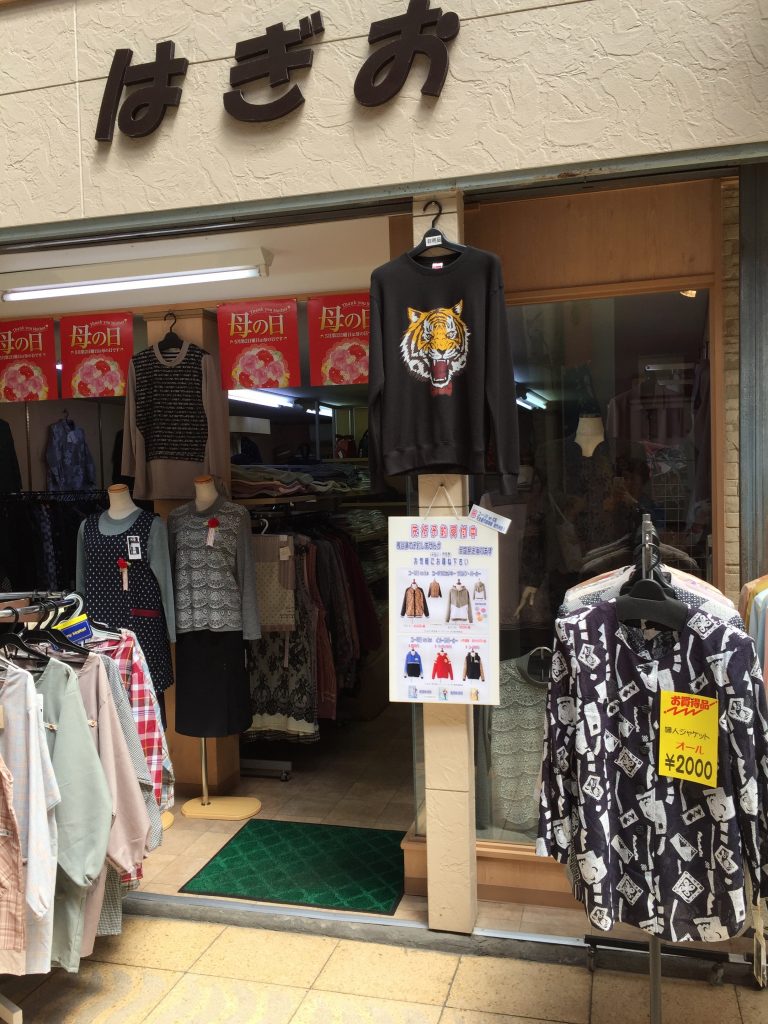 Outside of Karatsu City lie yet more Yuri!!! on Ice destinations. Mikaeri no Taki, the waterfall where Yurio discovers his agape, is 20 minutes south from Karatsu Station. The waterfall is listed as one of the country's best 100 waterfalls according to Japanese Ministry of the Environment.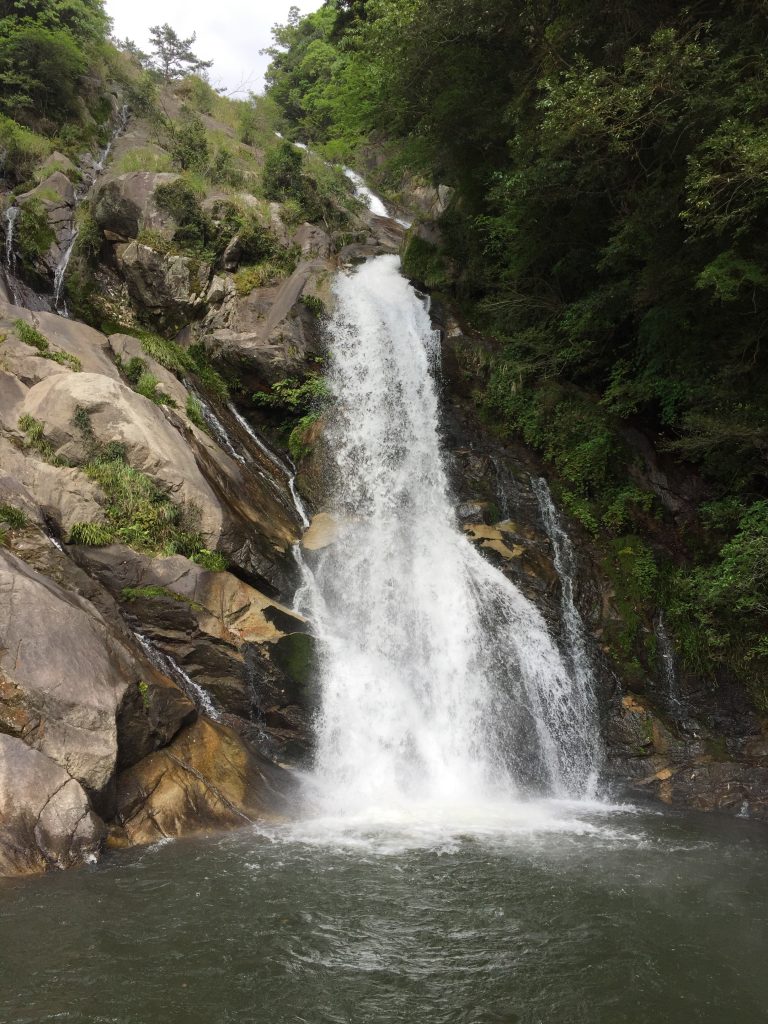 The real life version of the Hasetsu Ice Castle is the Iizuka Ice Place located in Iizuka City, Fukuoka.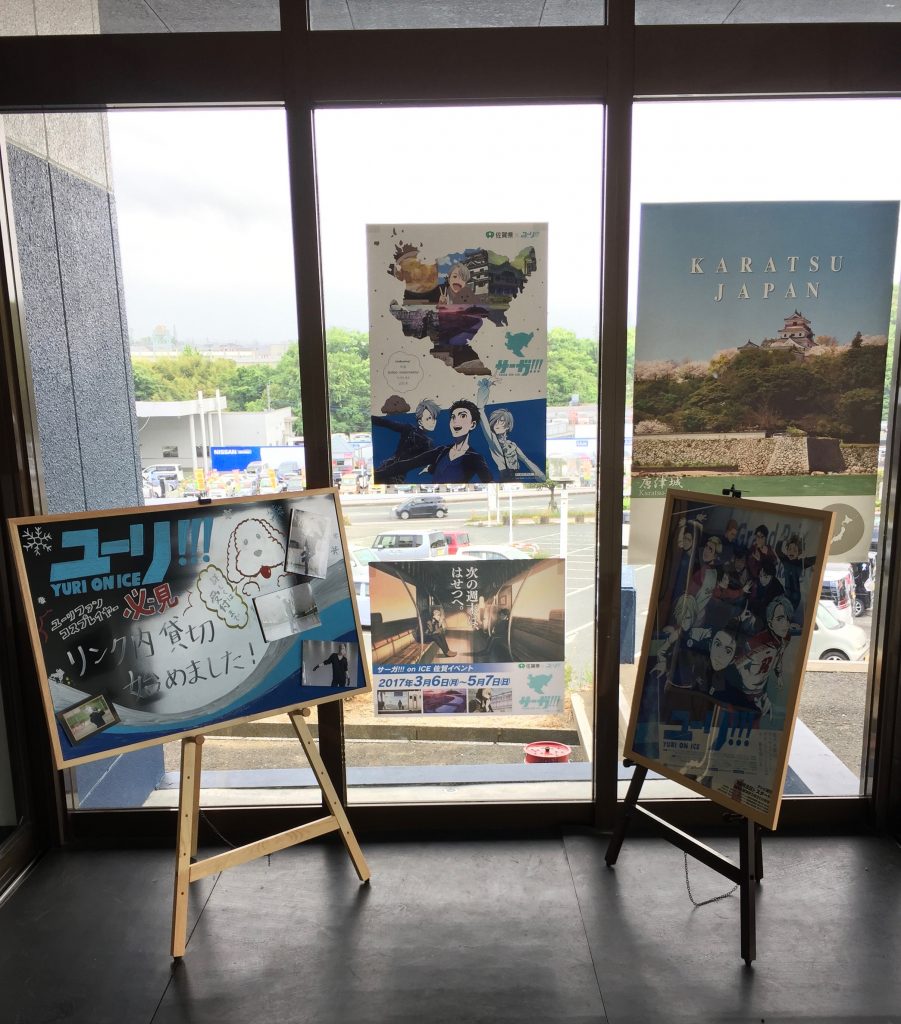 Saga!!! on Ice is just one example of how this niche market of anime tourism is developing in Japan. An increasing number of areas outside of Tokyo are holding events catering to fans and catching onto the popularity of anime. With Tokyo entering the international stage with the Olympics, anime collaboration offers ways for other regions of Japan enter the global consciousness as well and profit as well.