We visited the office of Daikikougyou again for another figurine review!
This time's figurine is called Cat na Girl Sironeko Chan illustration by Mataro by Daikikougyou!
Check out our video for a detailed review!
You can find her on amiami >>https://bit.ly/3ilFaZ5<<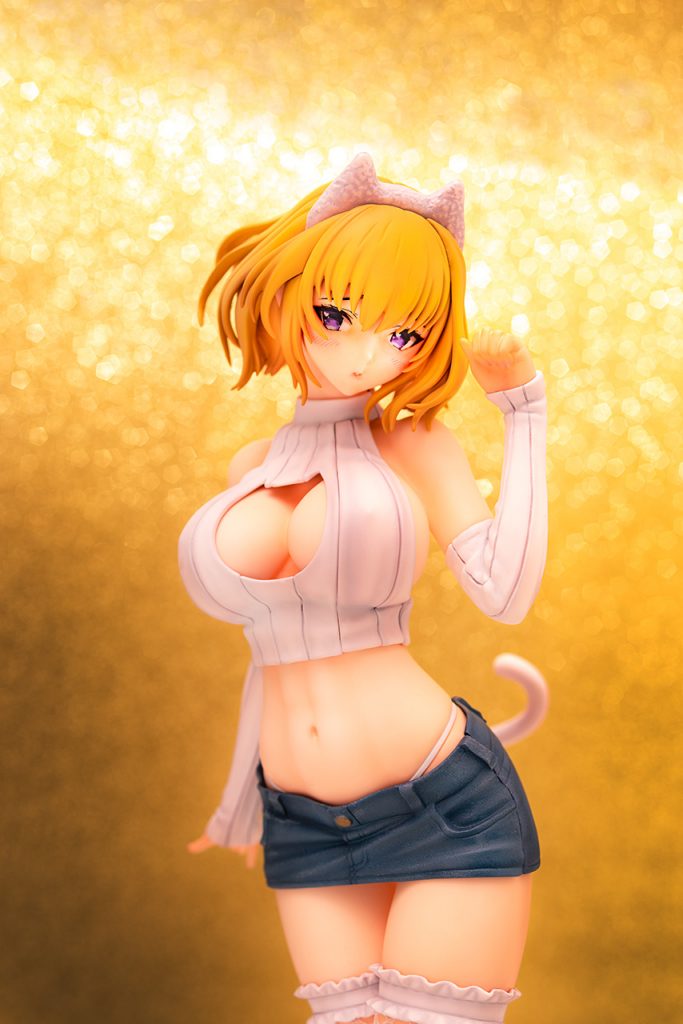 Shiro Neko Chan is based off of an original artwork by Mataro.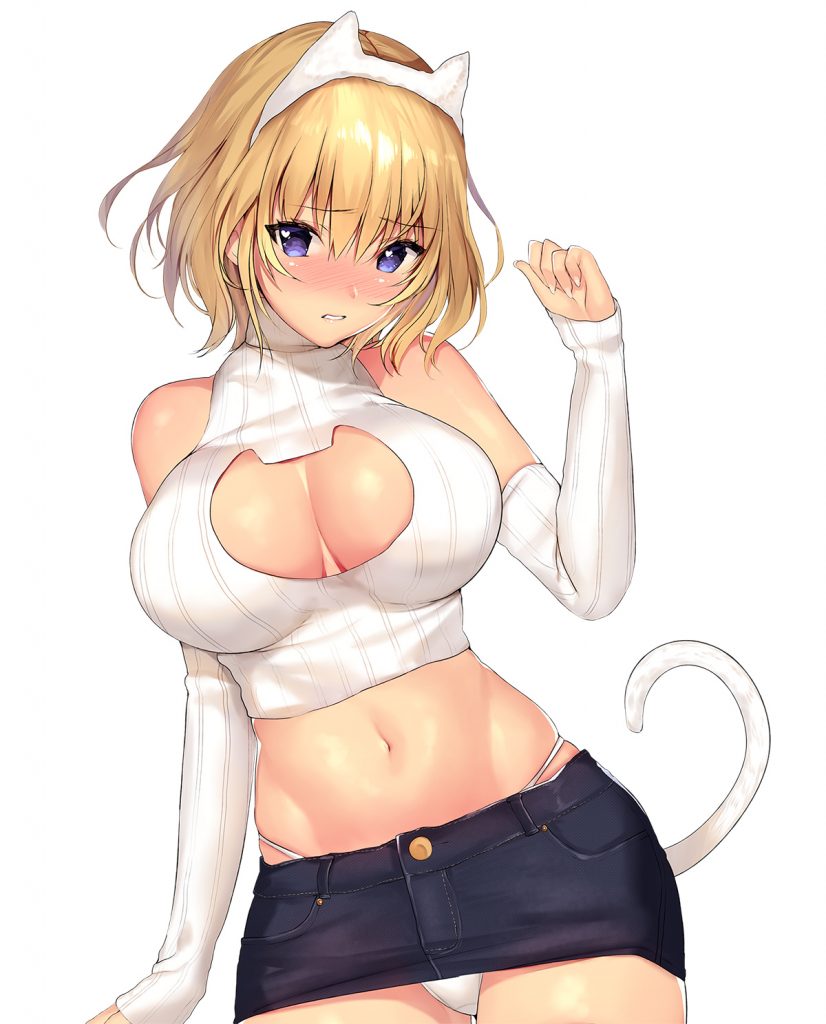 As you can see she is a shy young girl wearing a white Cat-Girl cosplay.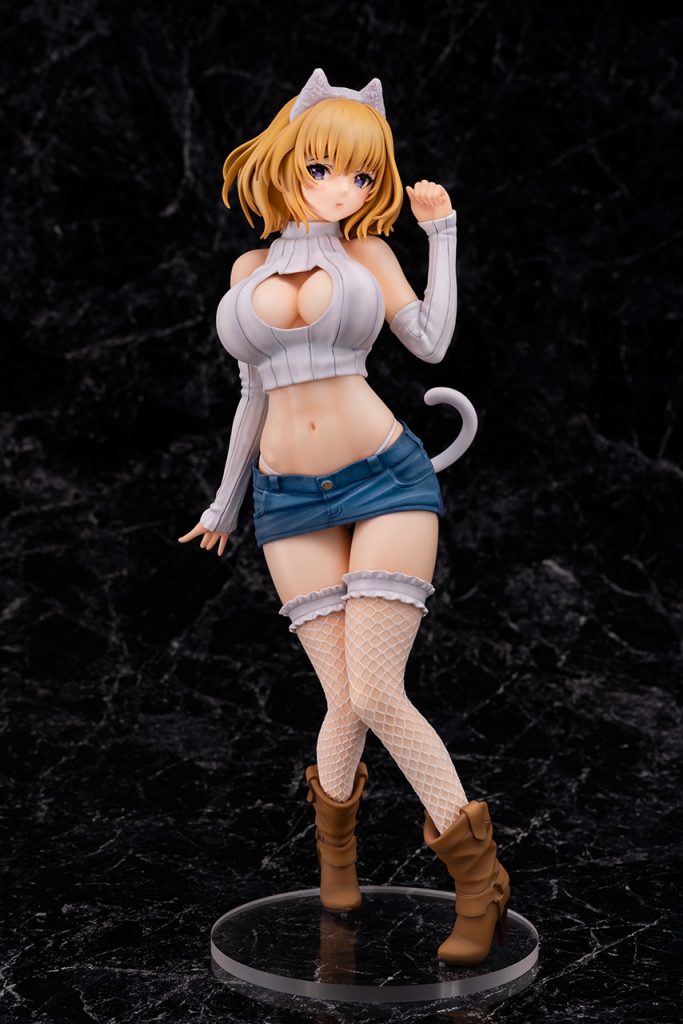 The story of this character is that her friend invites her to a cosplay event and tells her to wear this revealing outfit.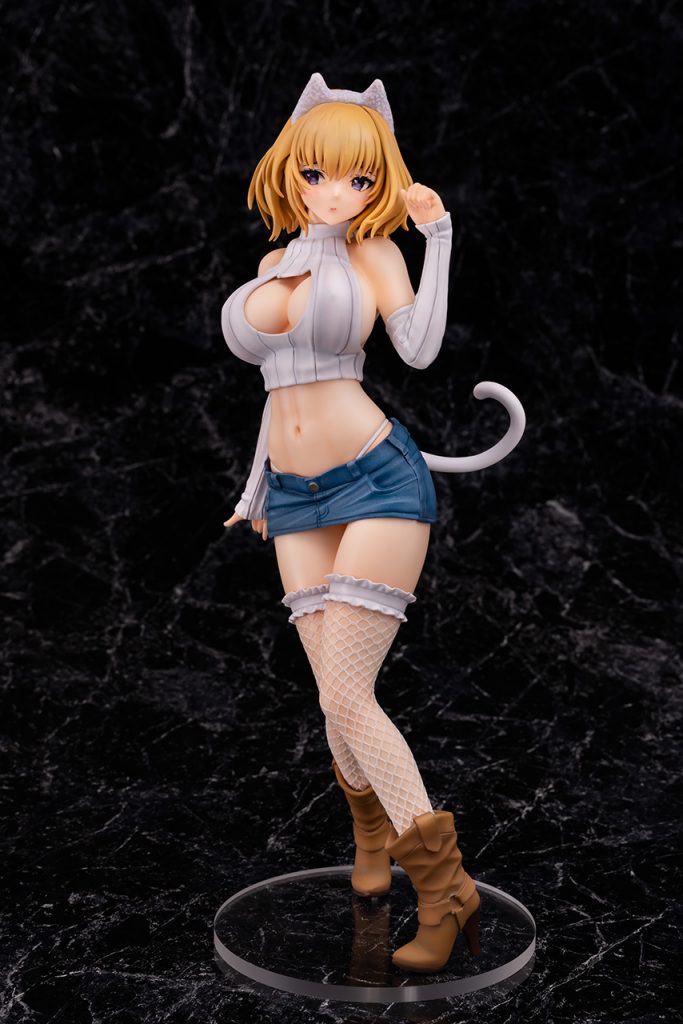 As can be seen from the expression on her face, she is shy and reluctant at first but soon starts to enjoy the feeling of many people taking her photo.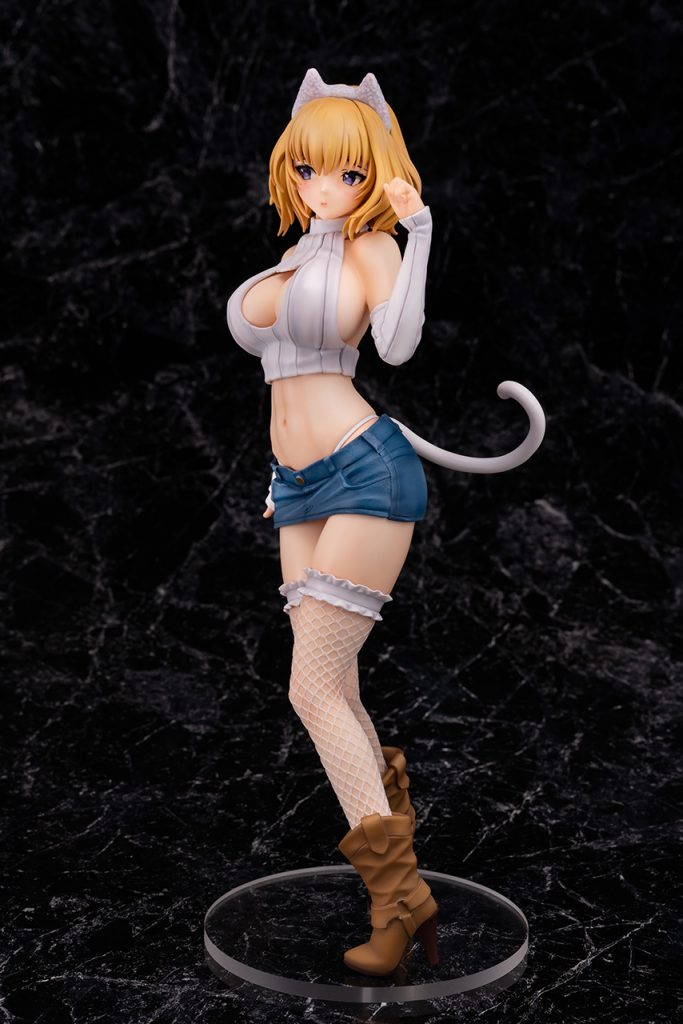 She poses like a cat with one "paw" up in the air and stands with her legs bent slightly inward.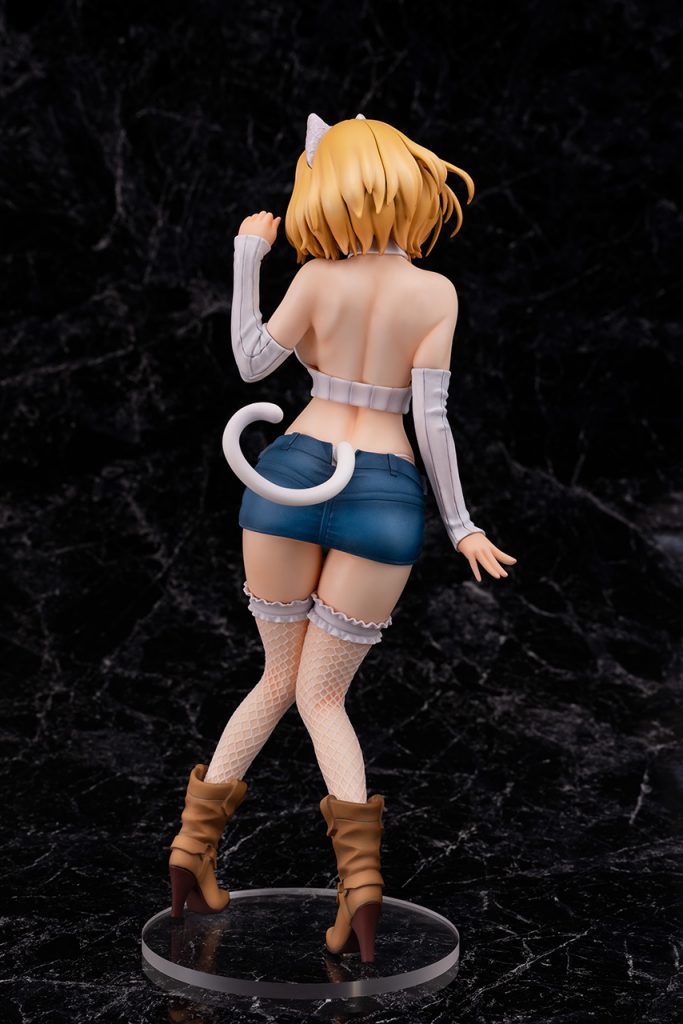 As well as her cat ears or "neko-mimi", she also has a cute white cat tail which is attached to her panties.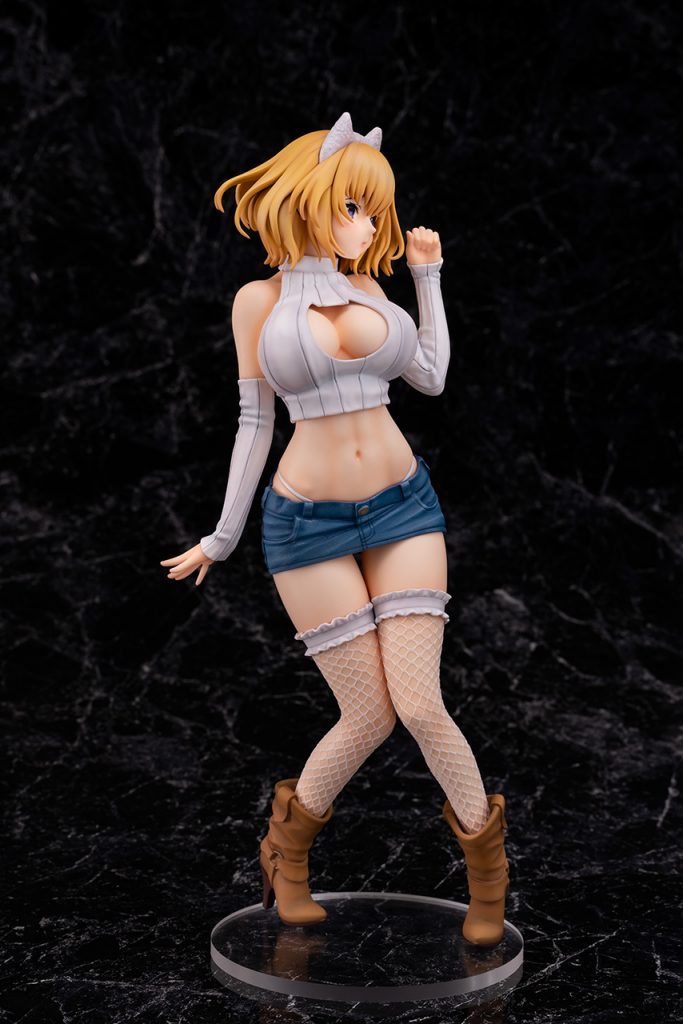 Her main outfit consists of a white knit sweater with accompanying sleeves, a short jean skirt, fishnet stockings and brown boots.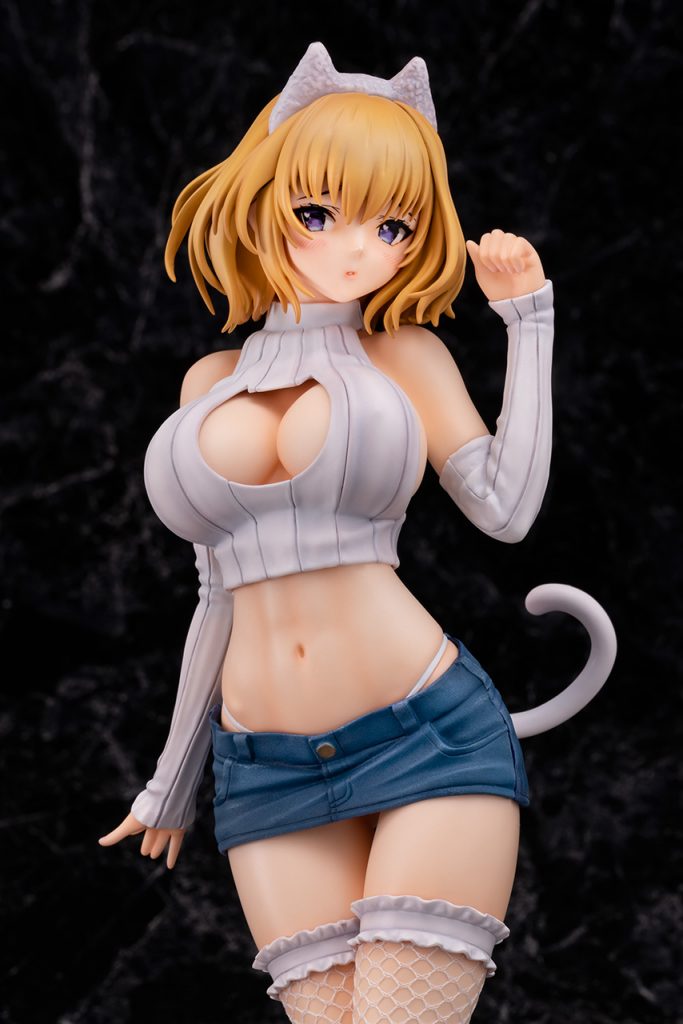 Perhaps Shiro Neko Chan's biggest charm point is the cut-out opening on her sweater which is shaped like a cat and reveals her ample breasts.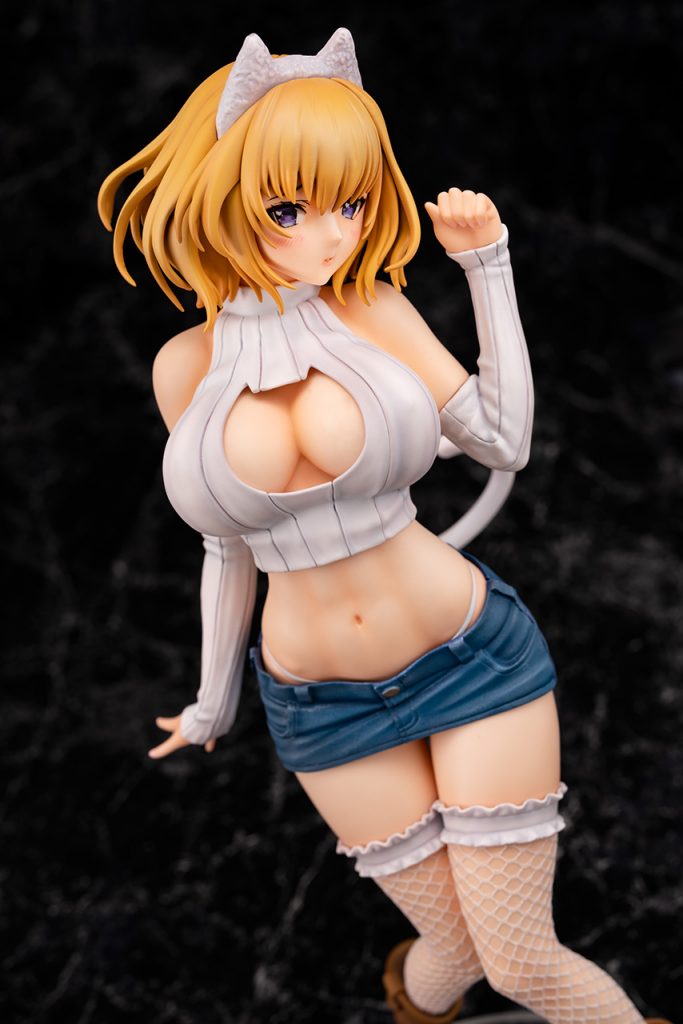 She looks absolutely cute in her fuzzy cat ears and shy expression. It may be her first time cosplaying but she definitely will become a natural.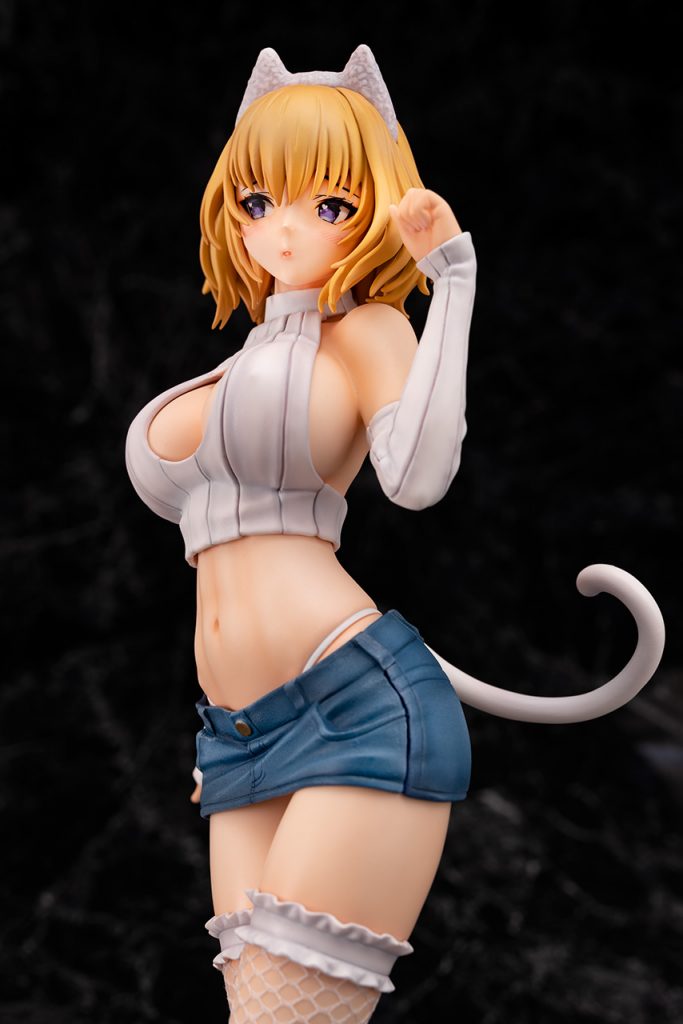 Her sweater also highlights her side-boob and the straps of her panties, visible above the skirt, are impressively alluring.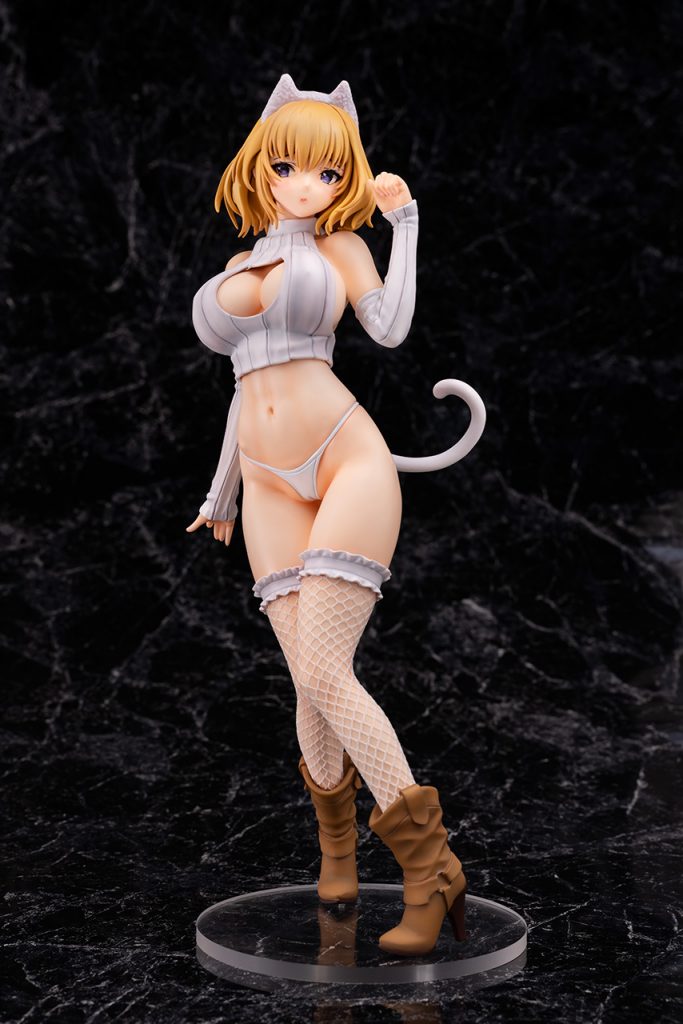 Her stockings are particularly special because if you touch them you can feel that are actually made out of real fabric!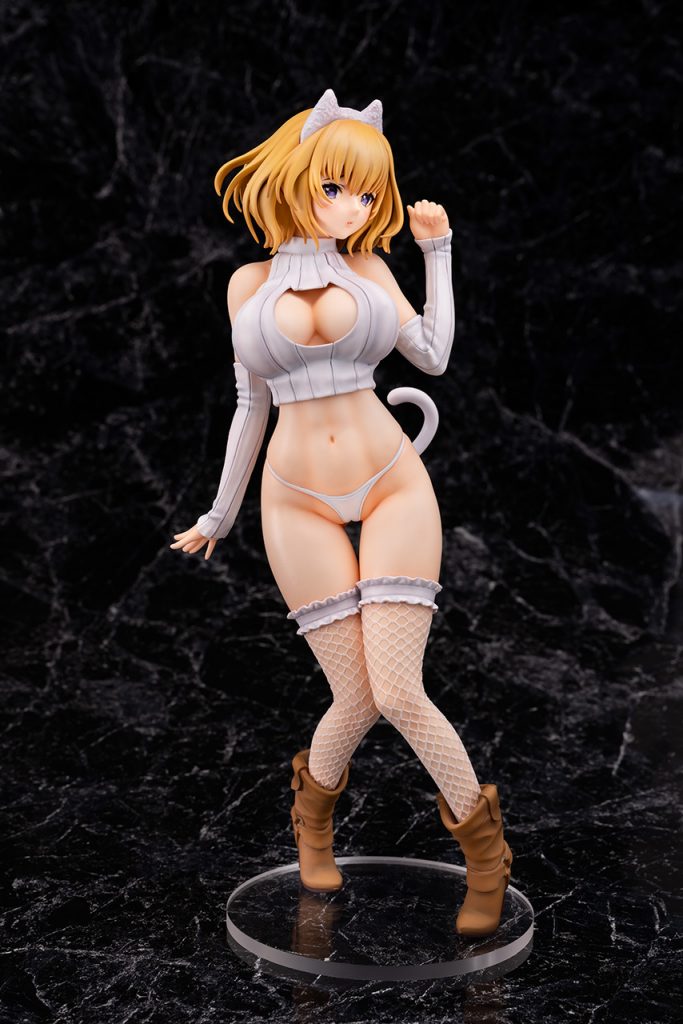 Of course like most of Daikikougyou's figurines, her clothing is removable! Here you can see her slim white panties without her skirt.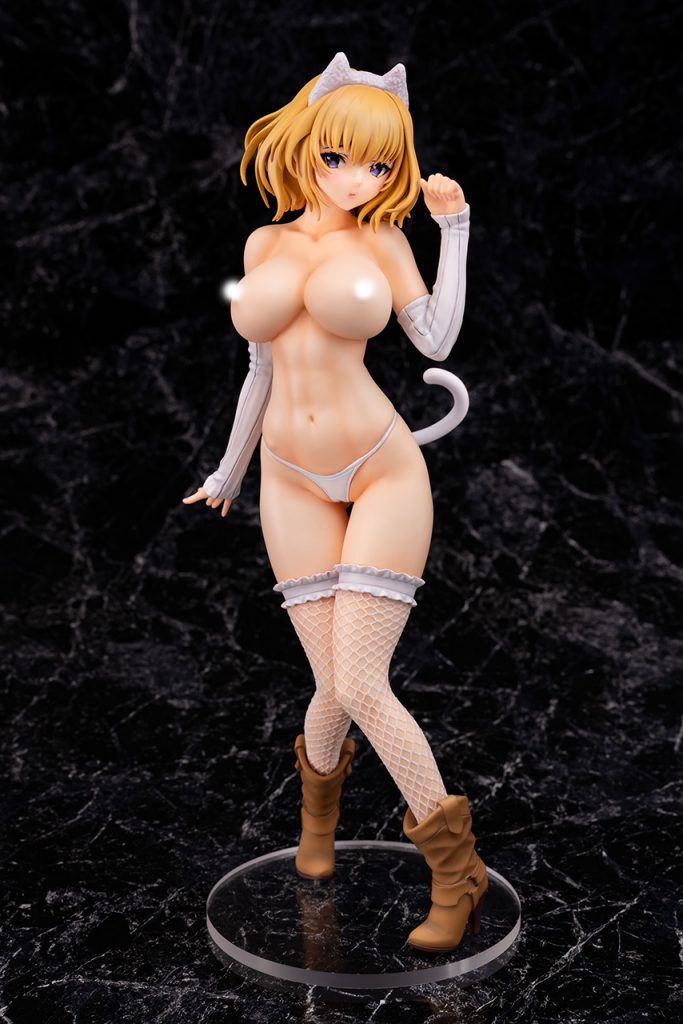 Her sweater is also removable so that her large chest can be admired more clearly.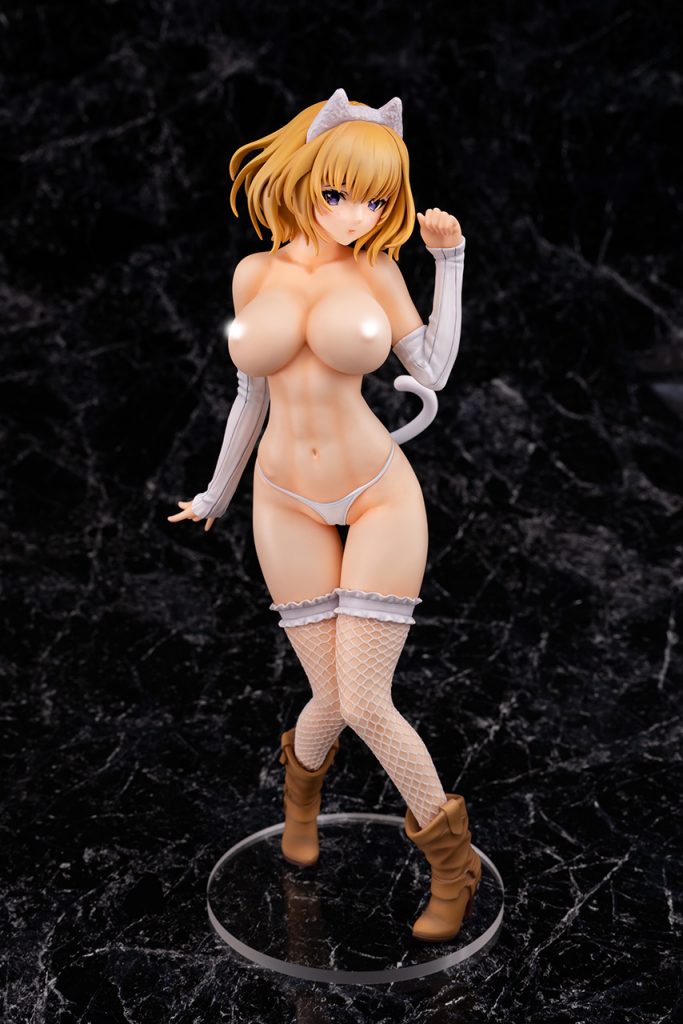 With her sweater removed, you can also see she has a very fit body with nice tight abs.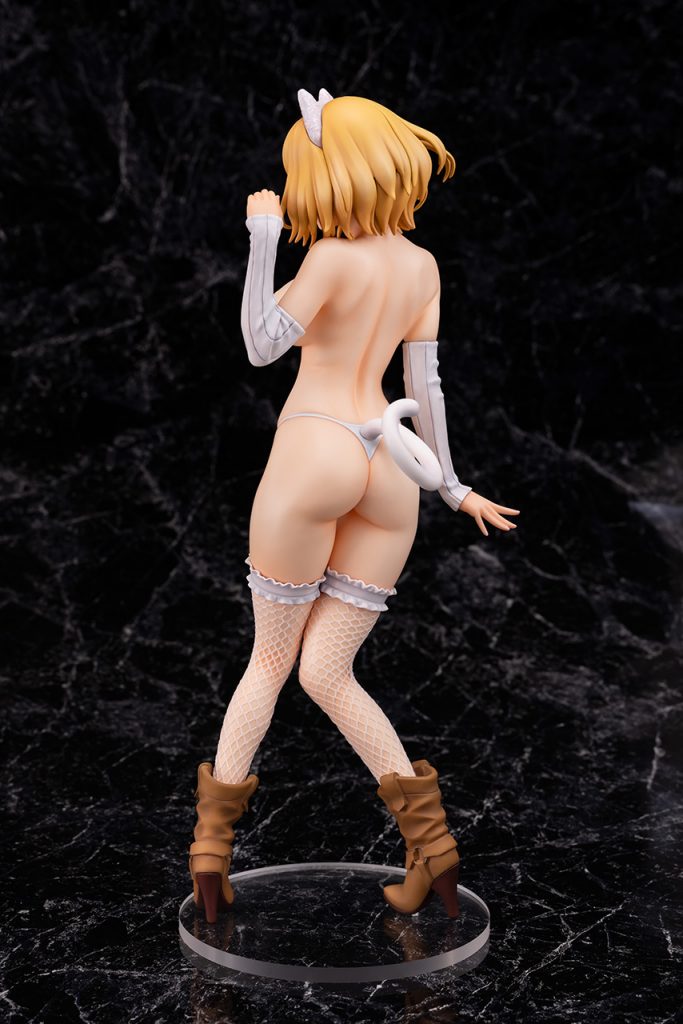 Of course from behind her butt is also very lovely in her small white t-pants and tail.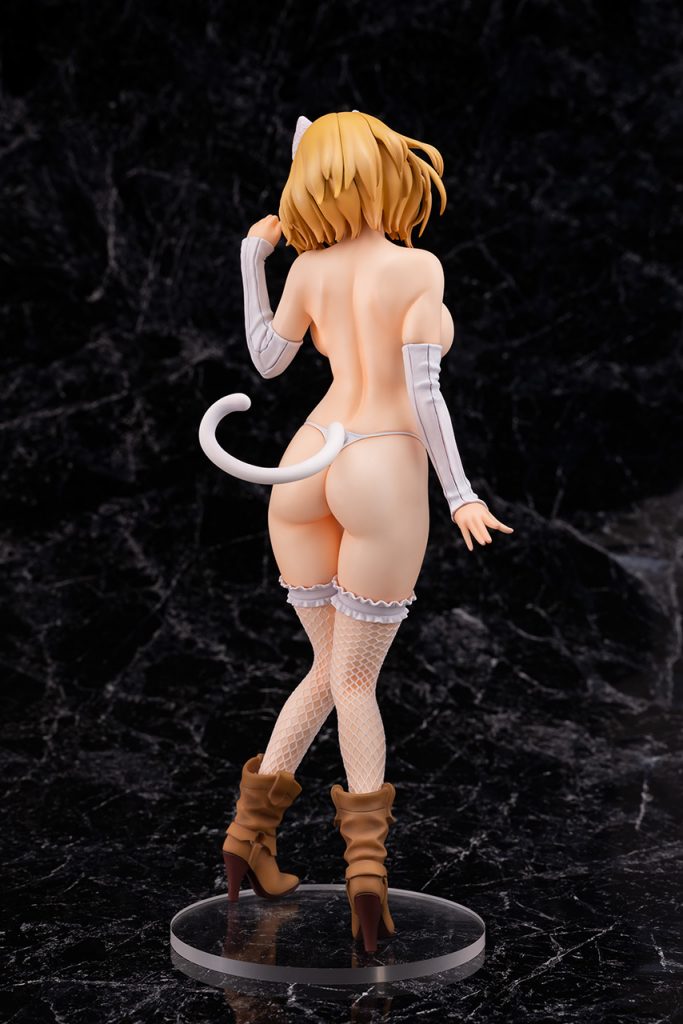 Her short hair suits her quite well and the slight flowing design allows the viewer to image a breeze blowing gently by.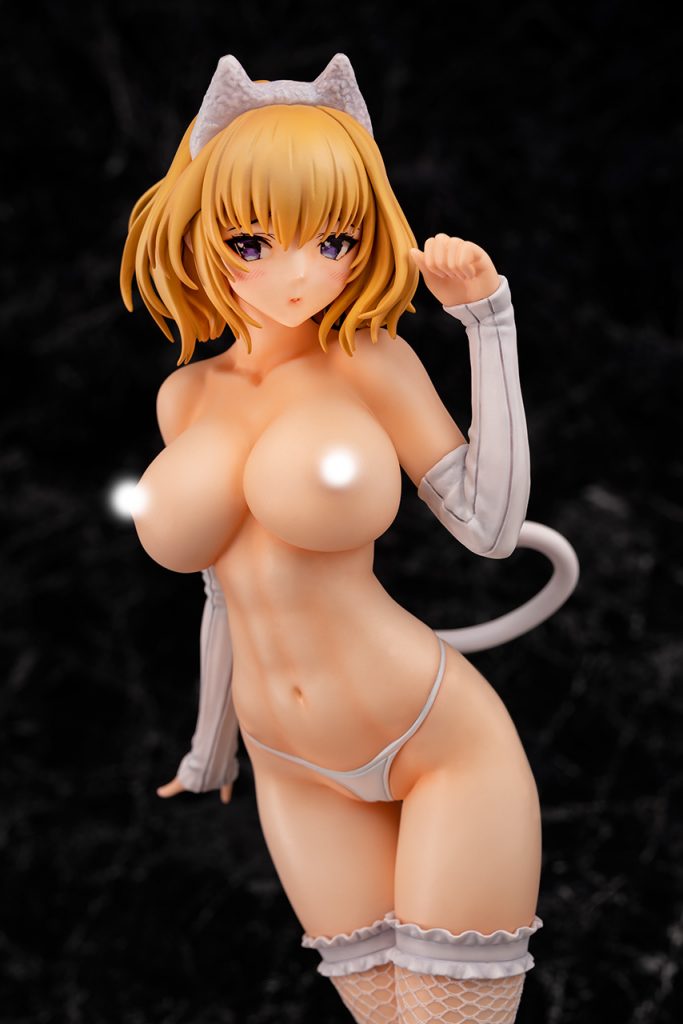 Her face is incredibly detailed, especially the coloring of her eyes which, if you look closely, include tiny cute hearts!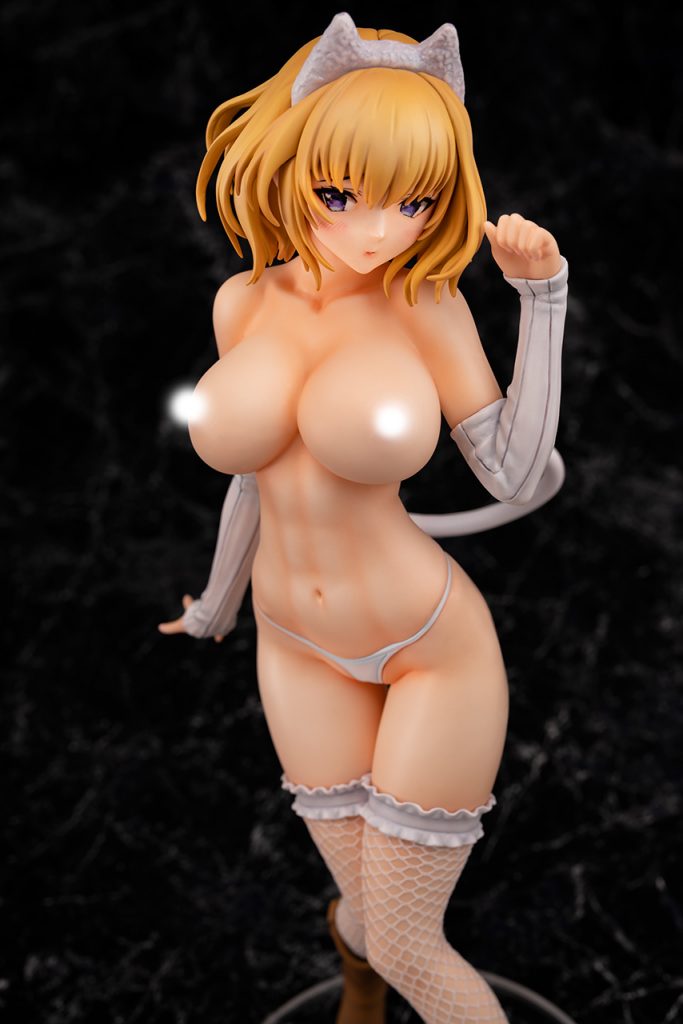 This shy yet sexy young cat girl is waiting for you to take her home and enjoy a private photoshoot.
Cat Girl Shiro Neko Chan by Daikikougyou will be available for preorder until the 18th of November 2020 and for sale in March 2021!
©魔太郎
Sculptured by マ.ガ.ラ
Coloring by 明智逸鶴(大正堂)
You can find her on amiami >>https://bit.ly/3ilFaZ5<<
Check out Daikikougyou's social media channels:
http://www.daikikougyou.com
Instagram: https://www.instagram.com/daikikougyou
Facebook: https://www.facebook.com/daikikougyou