We visited the office of Daikikougyou again for another figurine review!
This is Momoko Original Illustration Yukari Swimsuite Version by Daikikougyou.
Check out our video here for a detailed review!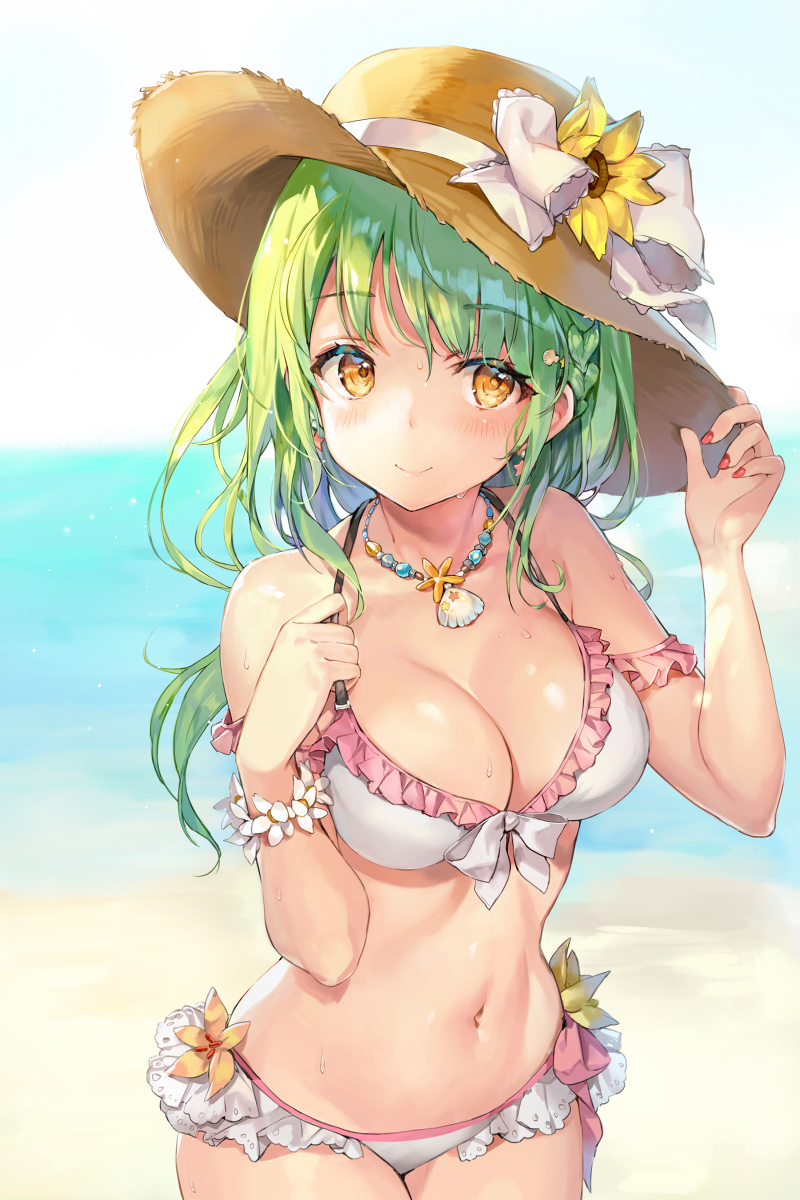 Here you can see the original illustration by Momoko which the figure was created from!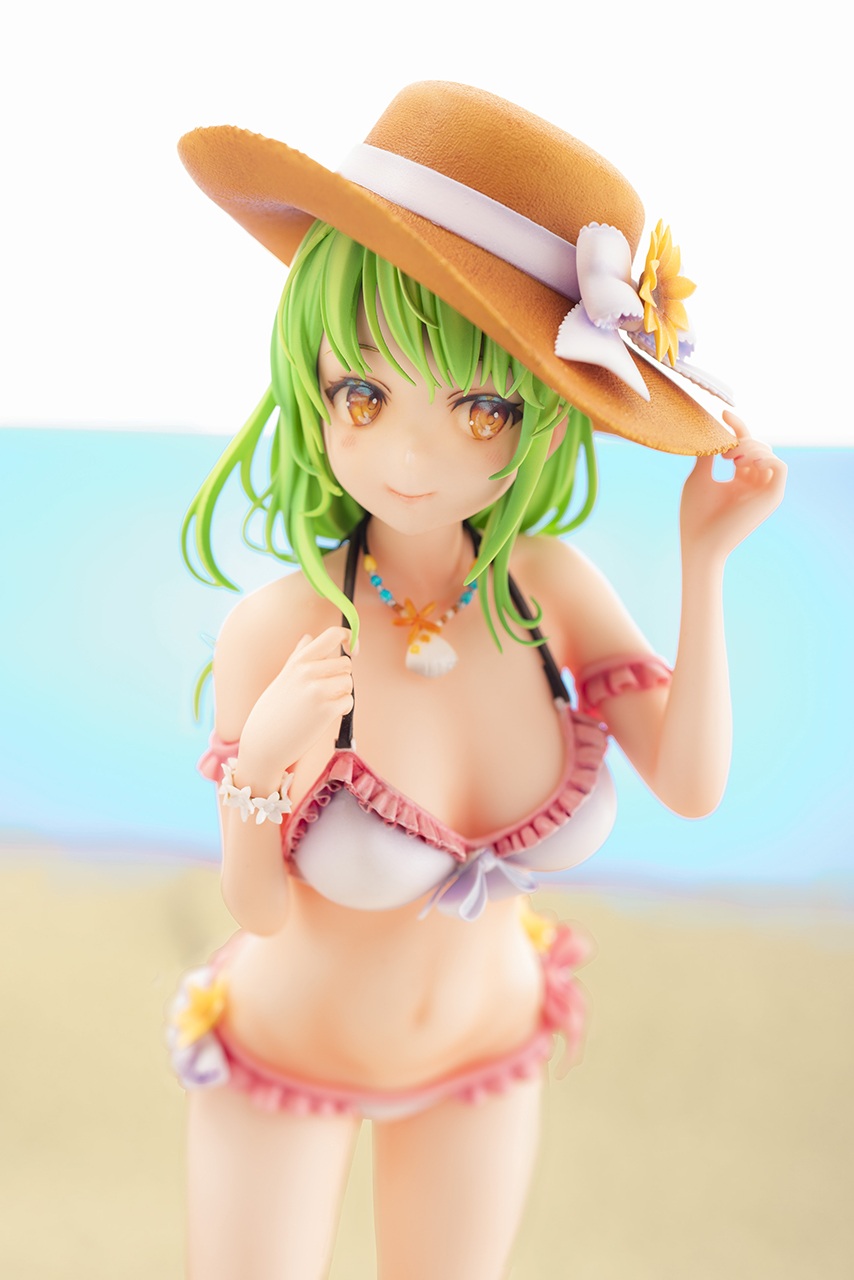 This beautiful green-haired girl is someone you might encounter on a beach during a nice summer day!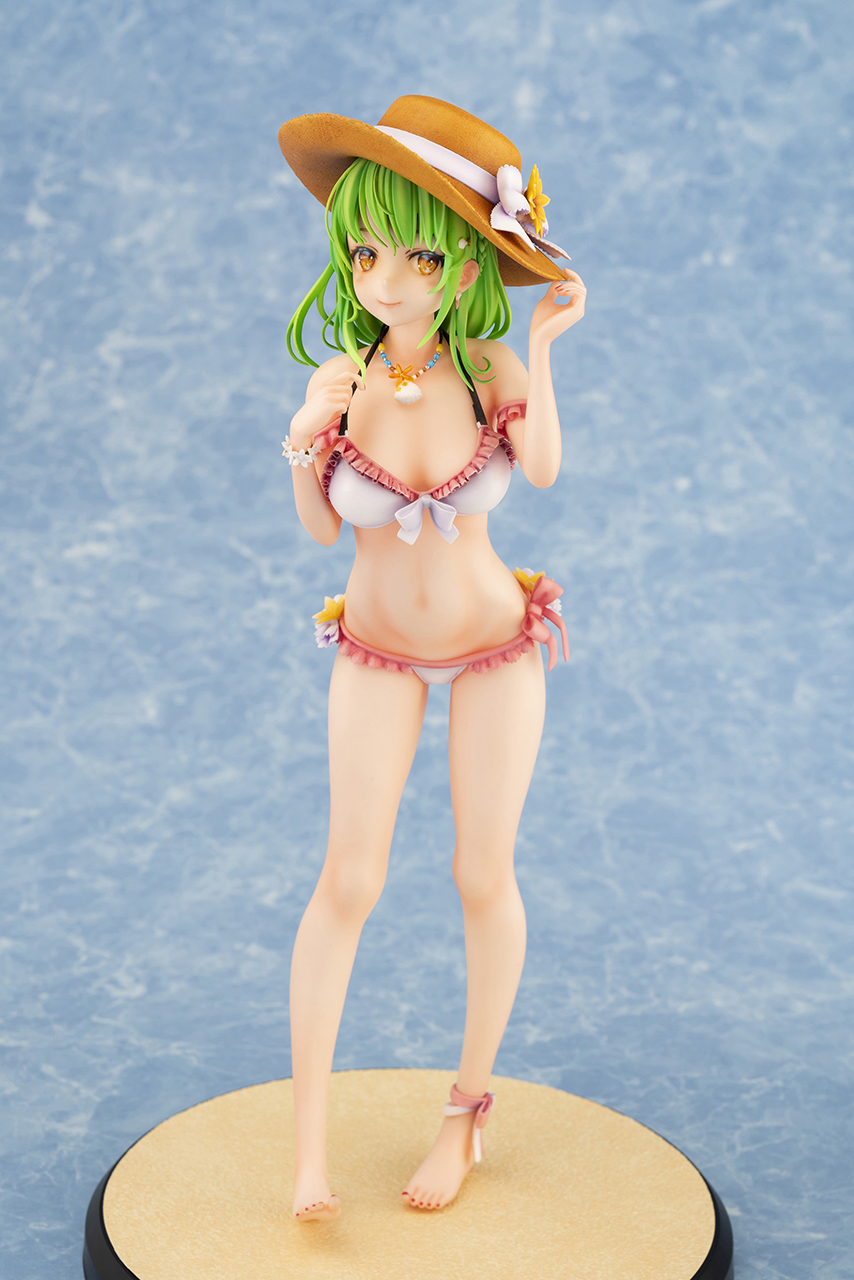 Her pose is cute and inviting with one hand on her straw hat and the other pulling at the strap of her bikini.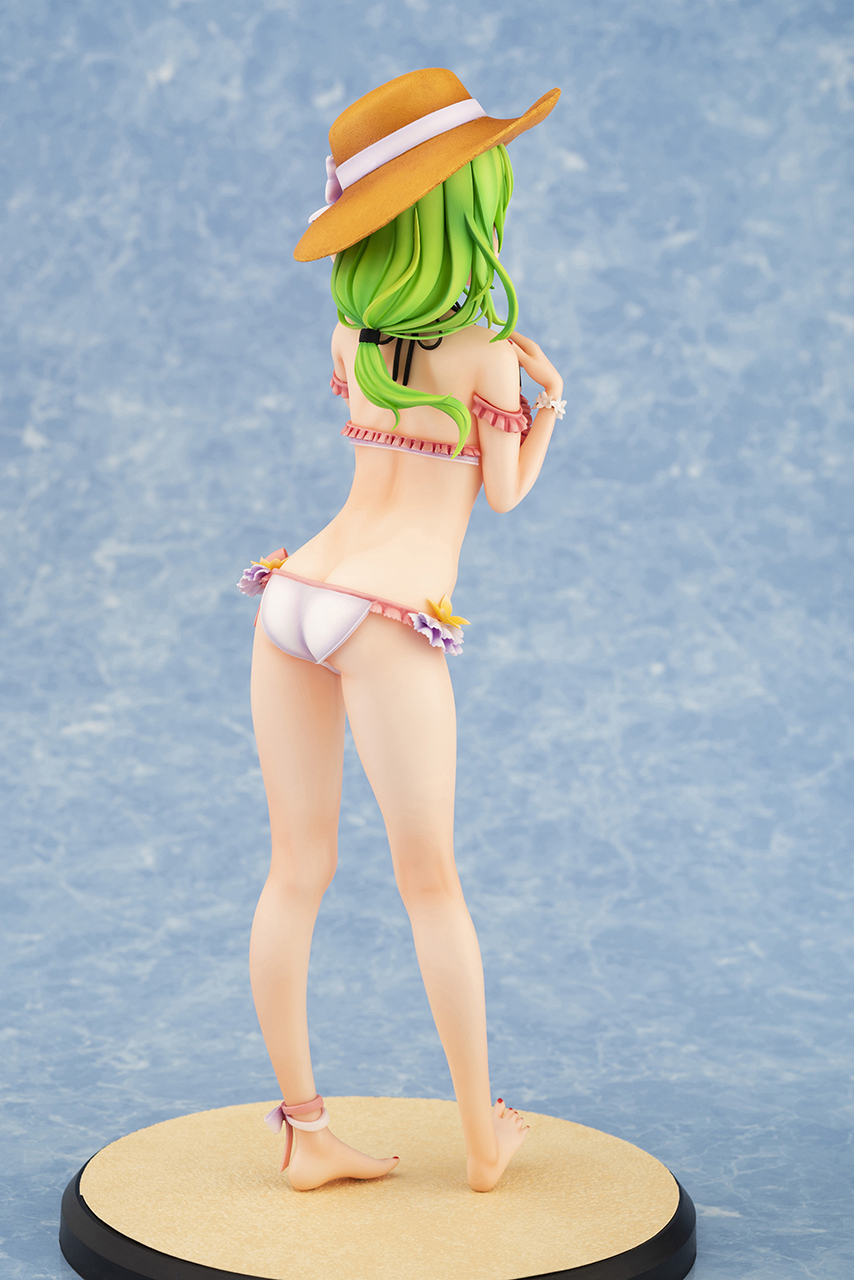 She has many flowers decorated around her body giving off a nice summer feeling.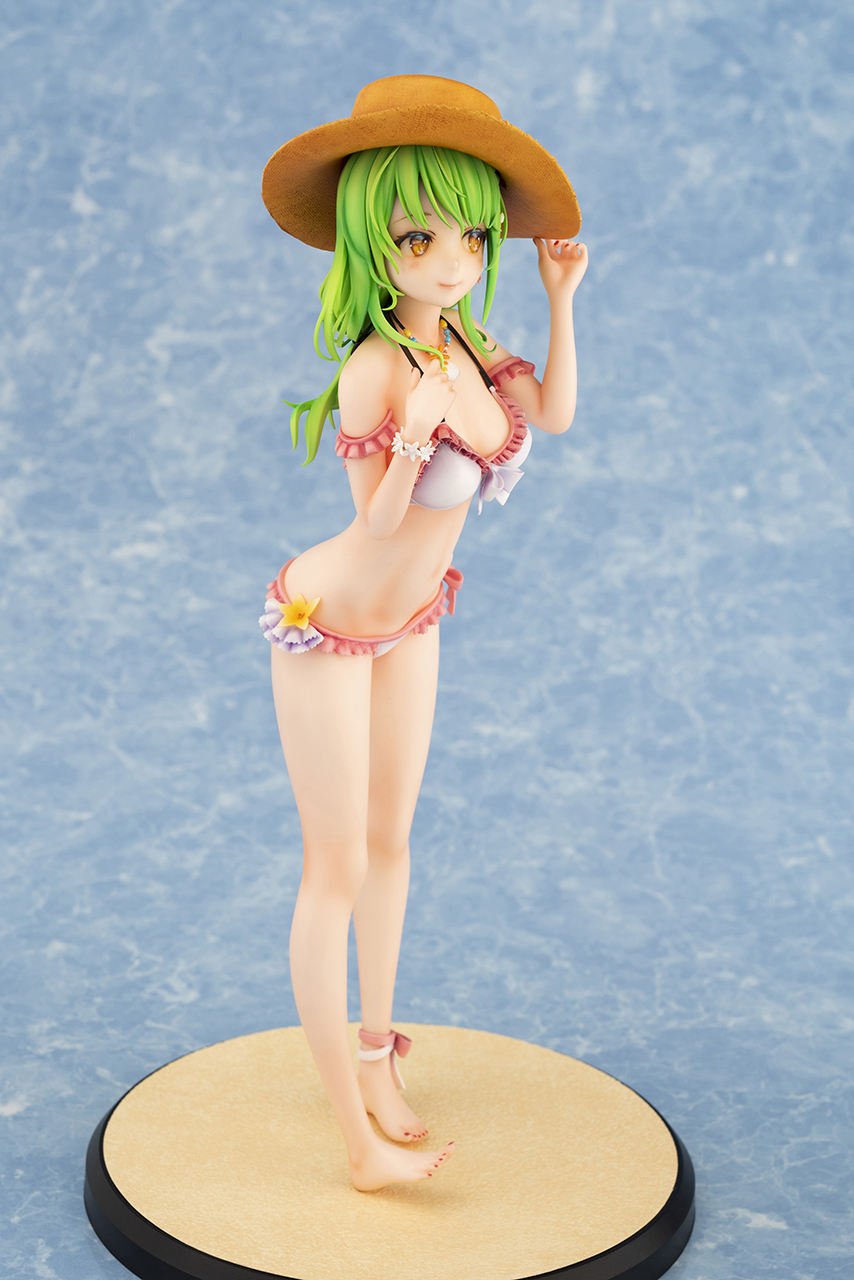 Her green, finely detailed hair stands out like a flower on a beach.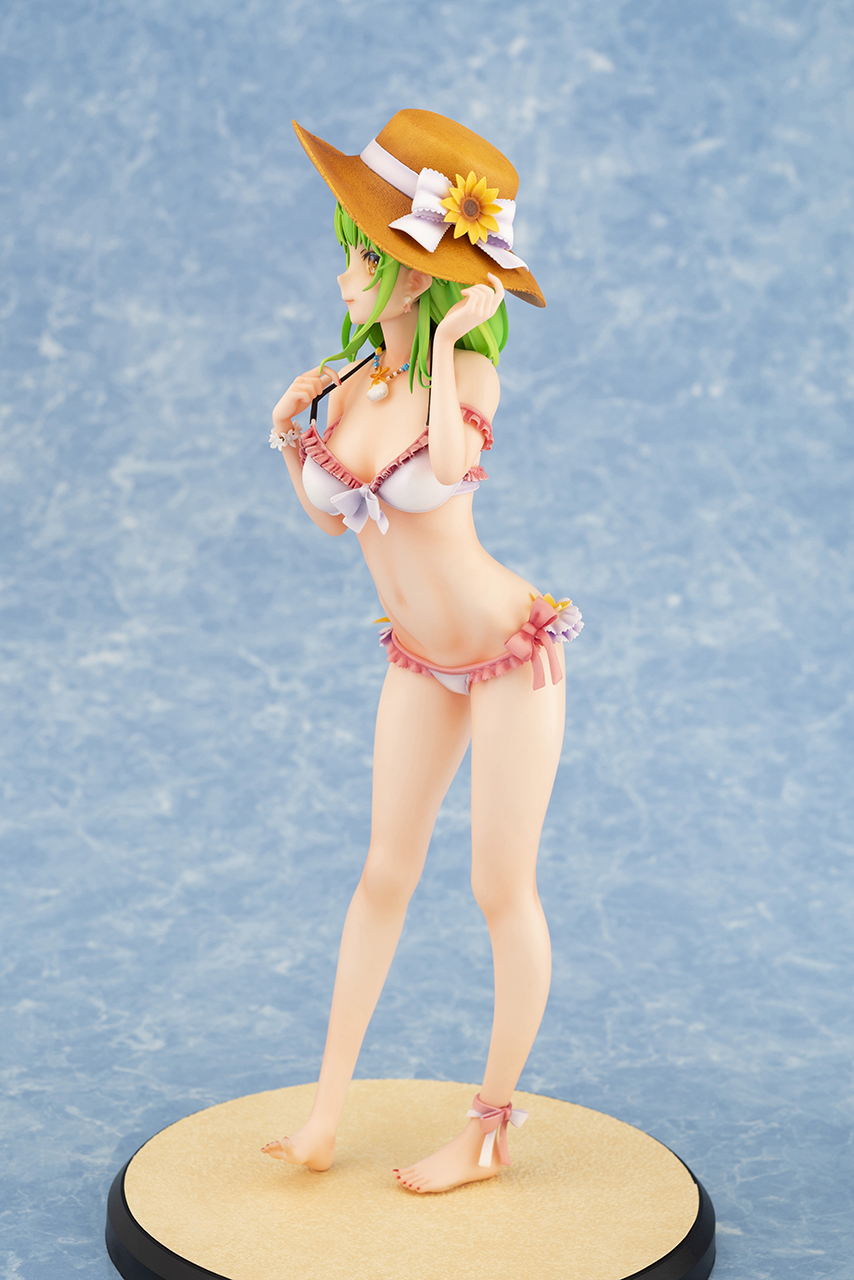 She also has a seashell necklace and earring!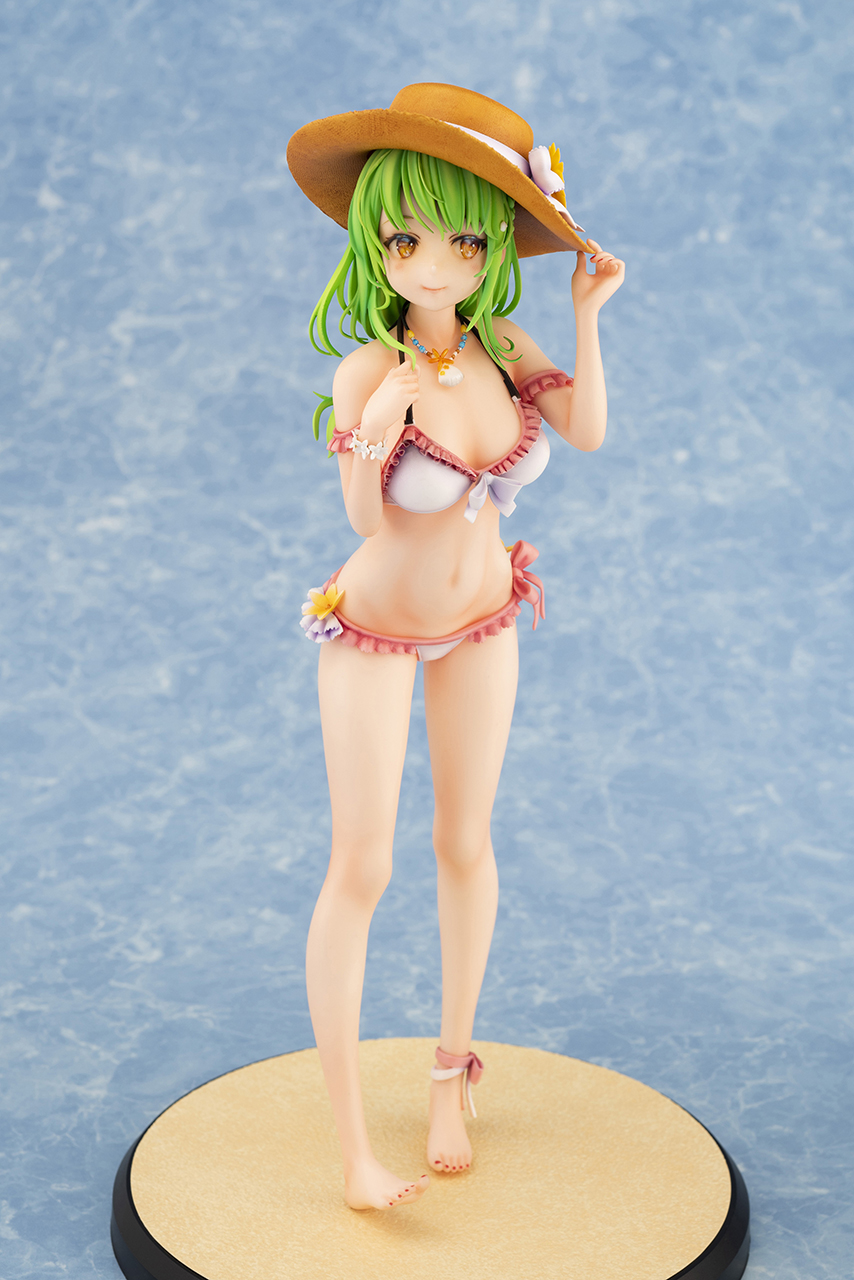 Her cute smile is alluring and a bit shy.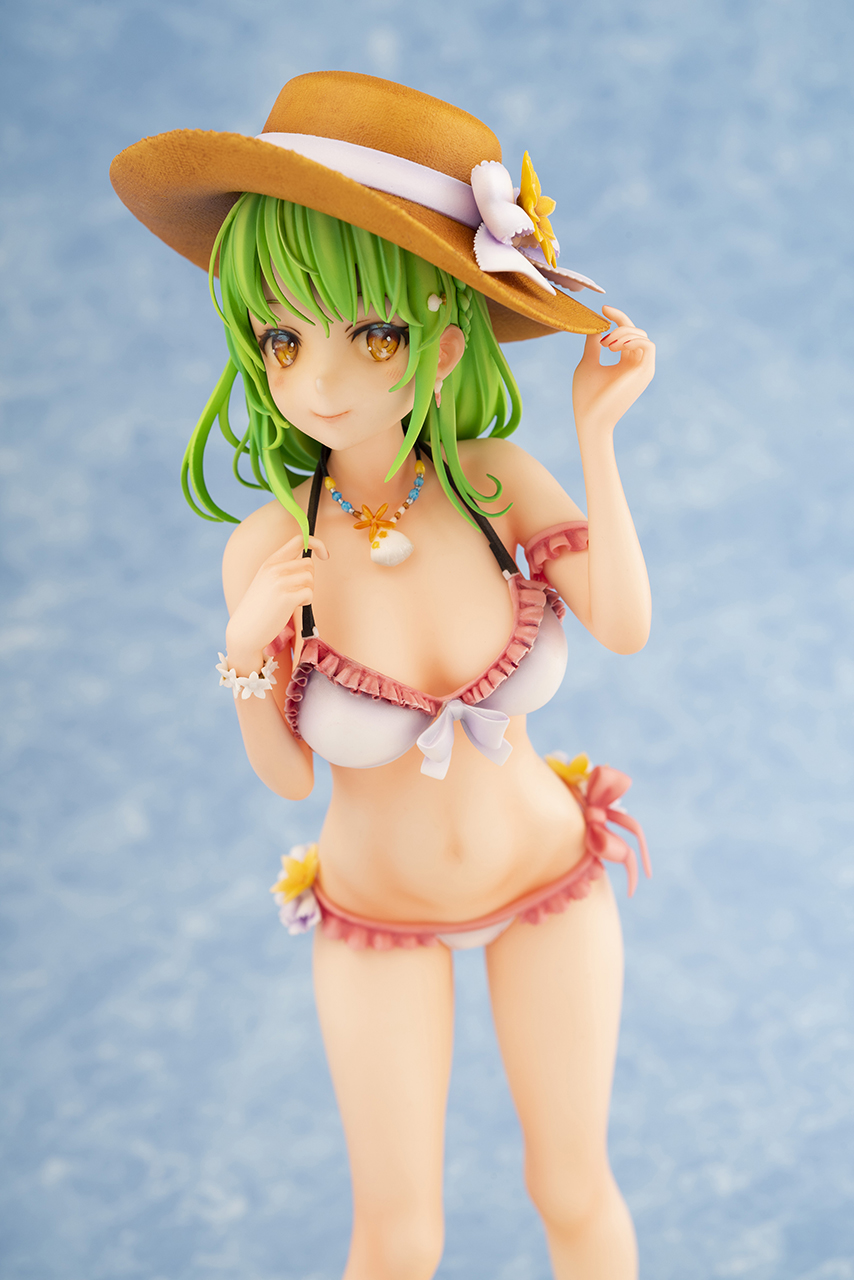 And her amber eyes stand out like a golden sunset!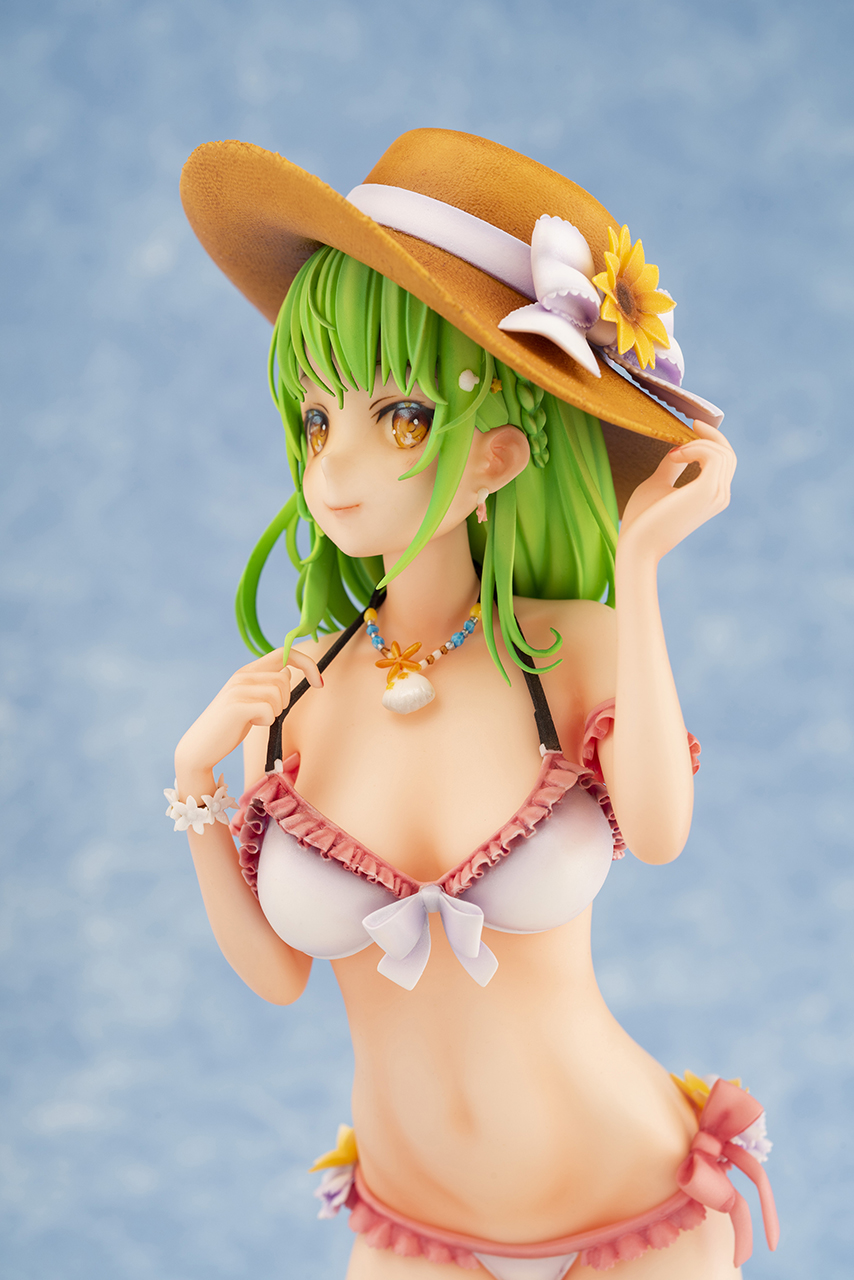 If you look closely you can see many small details such as her seashore accessories and partly braided hair.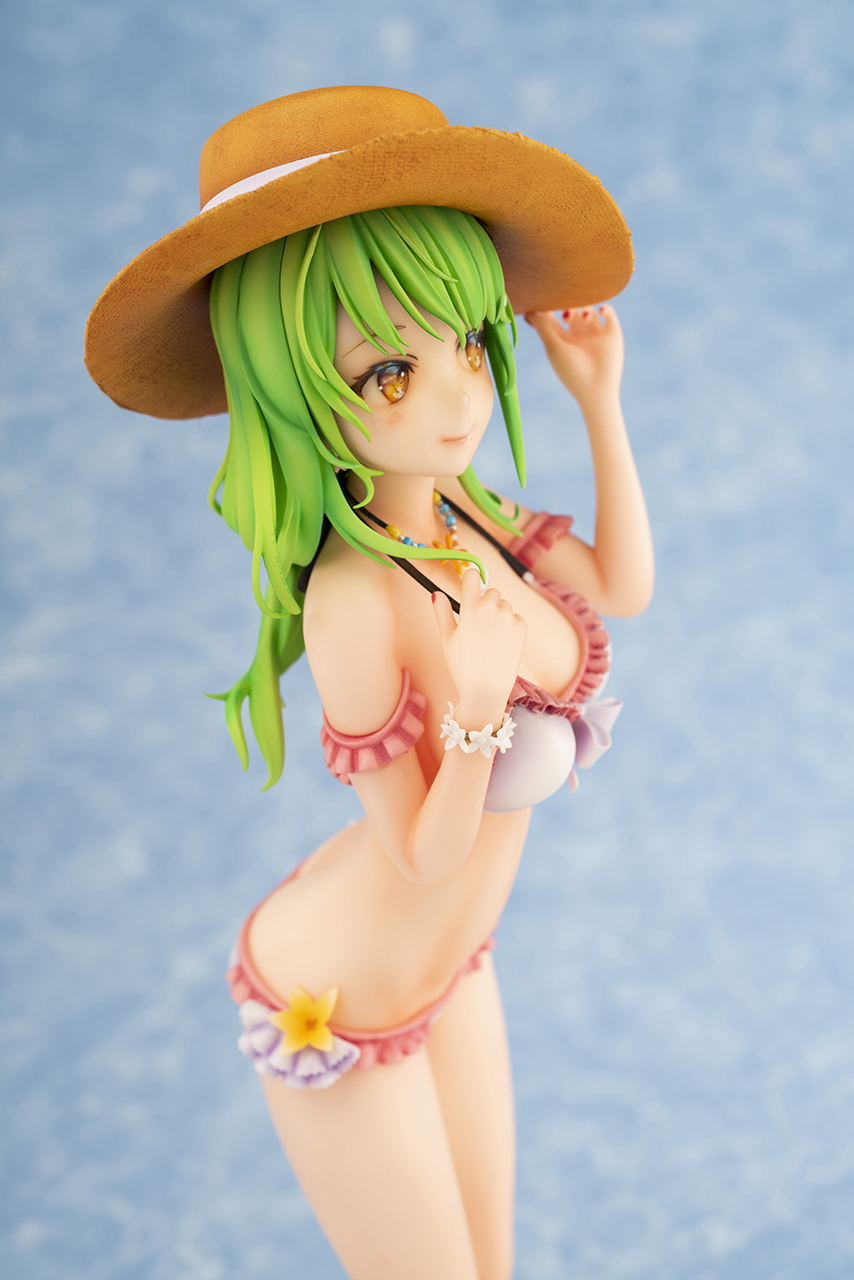 Even her eyebrows are a pleasing shade of green!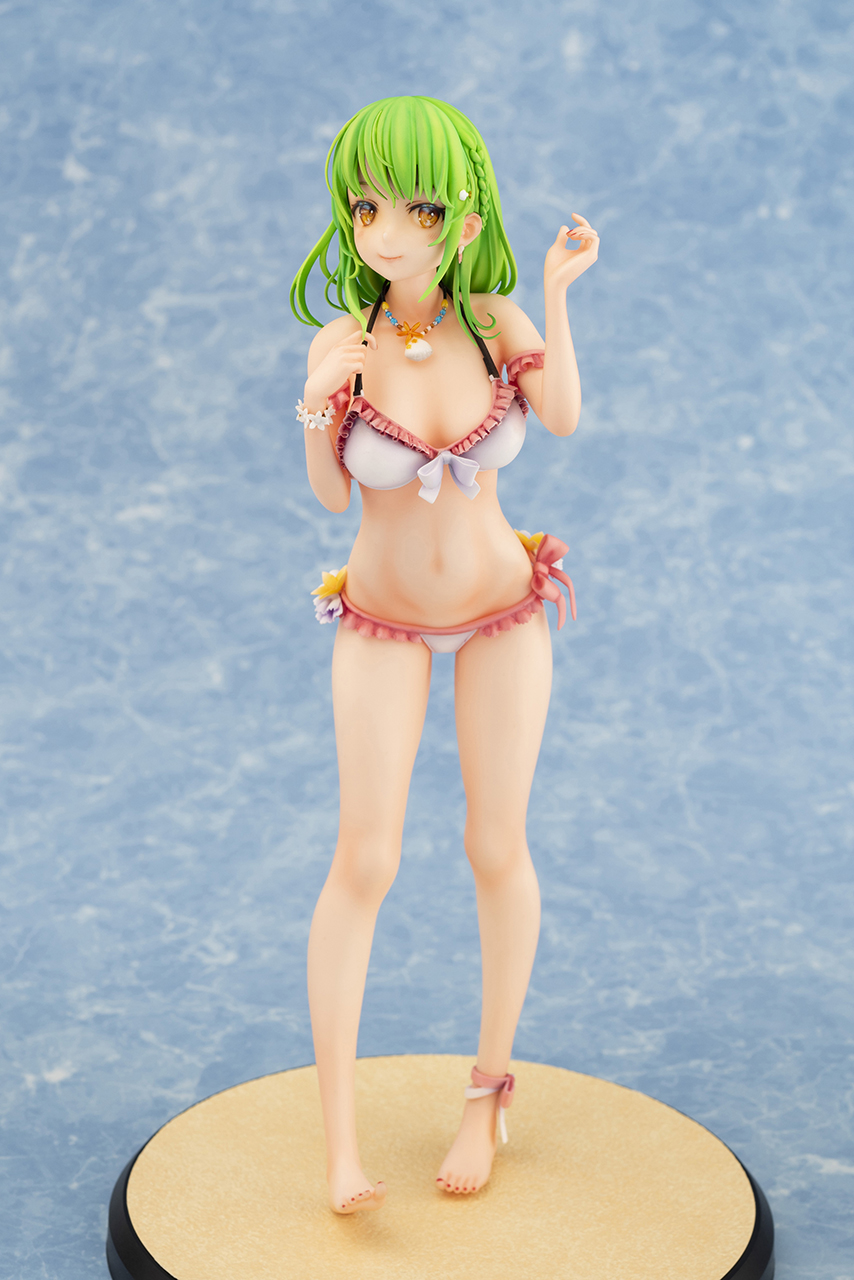 Her straw hat is removable if you wish to show off her vibrant hair!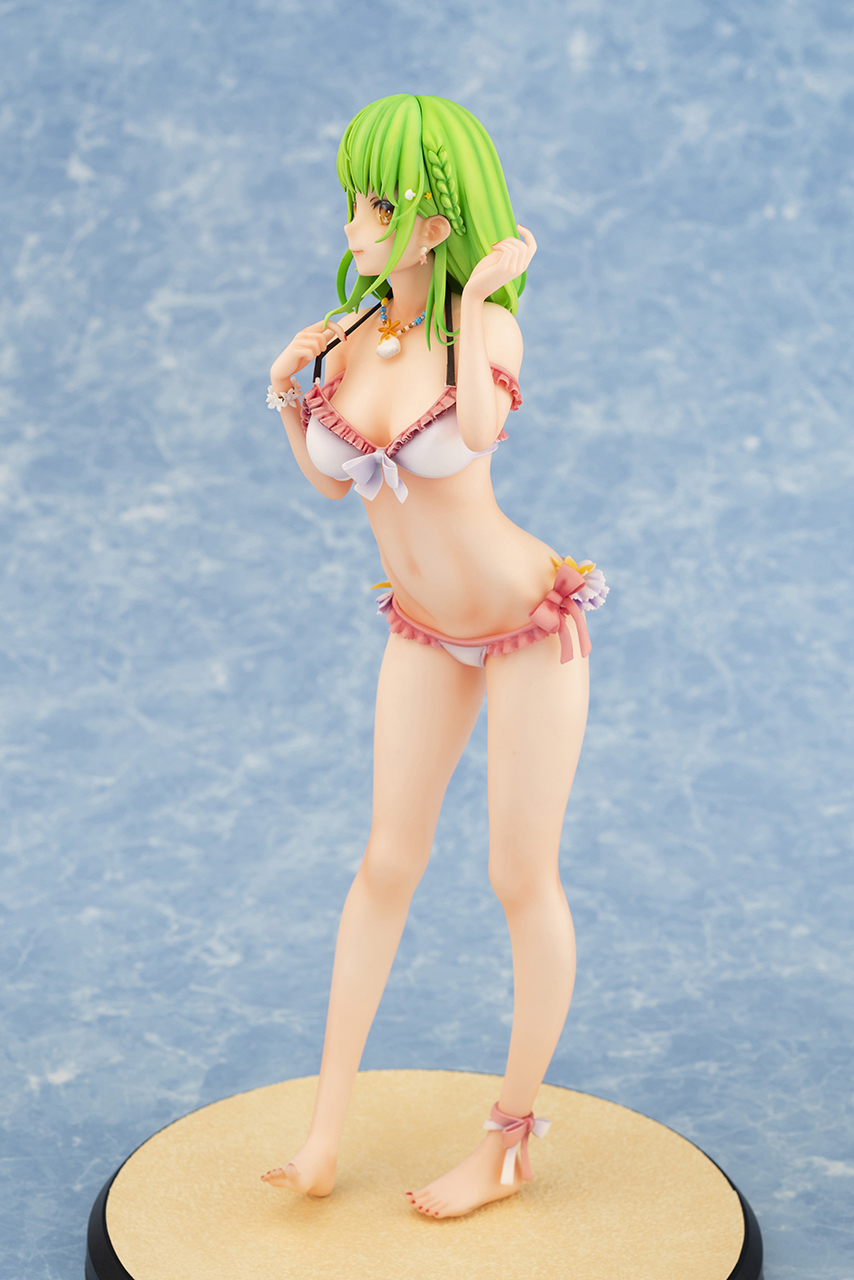 You might also notice that the base of the figure resembles the sand on a beach!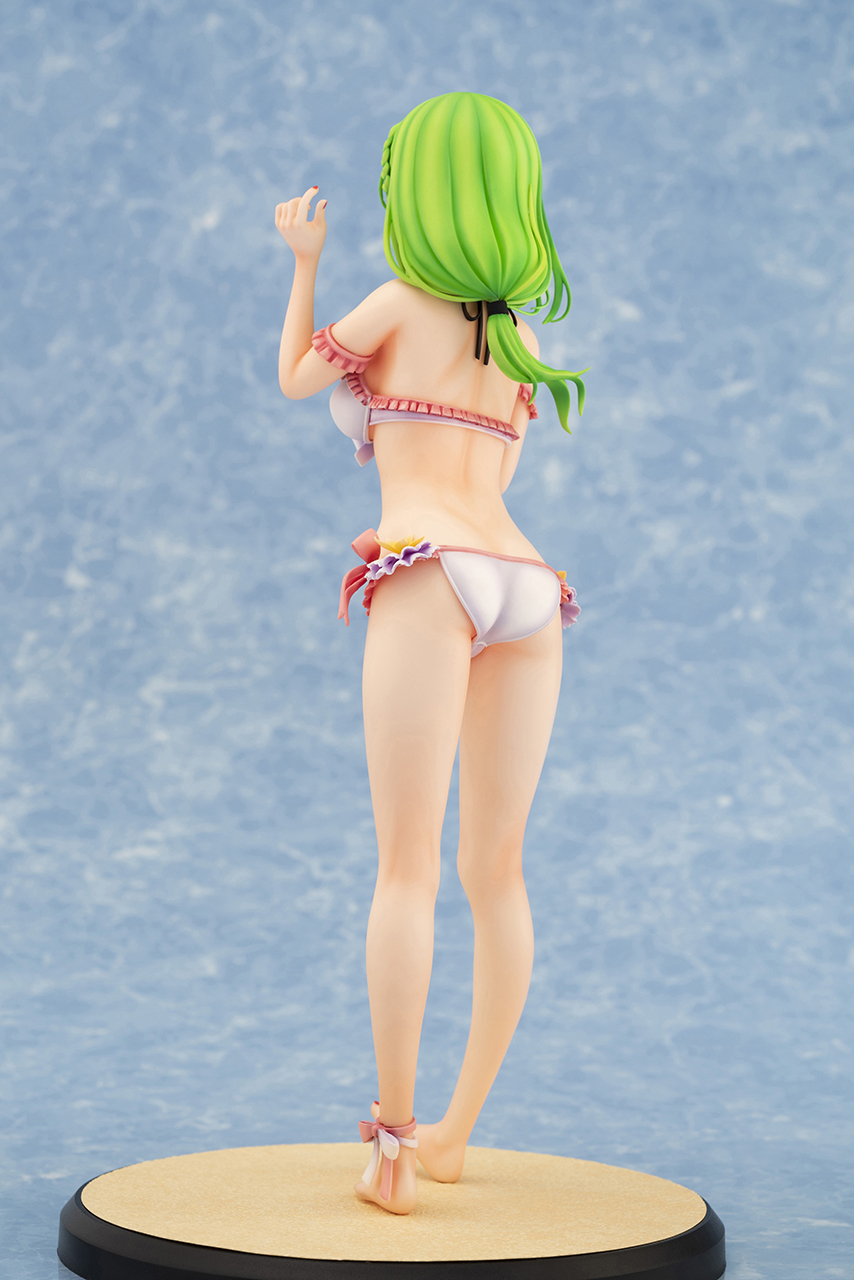 Her sculptures and coloring artists paid close attention to detail, with the shading if her skin and body lines.
Like her hat, her bikini is also removable!
Yukari will be available for pre-order until the 17th of June and will be on sale from October 2020!
Find her on amiami: >>http://bit.ly/3a4RZTh<<
©momoco
Sculptured by 小唄
Coloring by 明智逸鶴(大正堂)
Check out Daikikougyou's social media channels:
http://www.daikikougyou.com
Instagram: https://www.instagram.com/daikikougyou
Facebook: https://www.facebook.com/daikikougyou