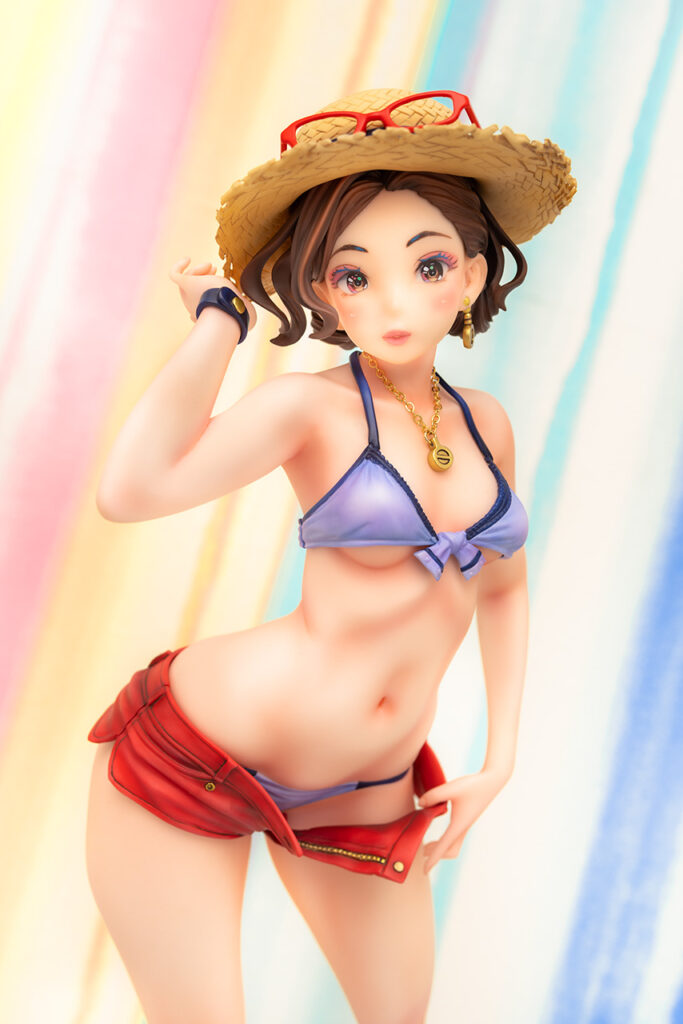 We visited the office of Daikikogyou again for another figurine review! This time we have Female Chief Kishi Mieko (beach version)!
Be sure to check out our video review here:
https://youtu.be/vzoODuVKUz8
You can purchase her here:
http://bit.ly/305YUIn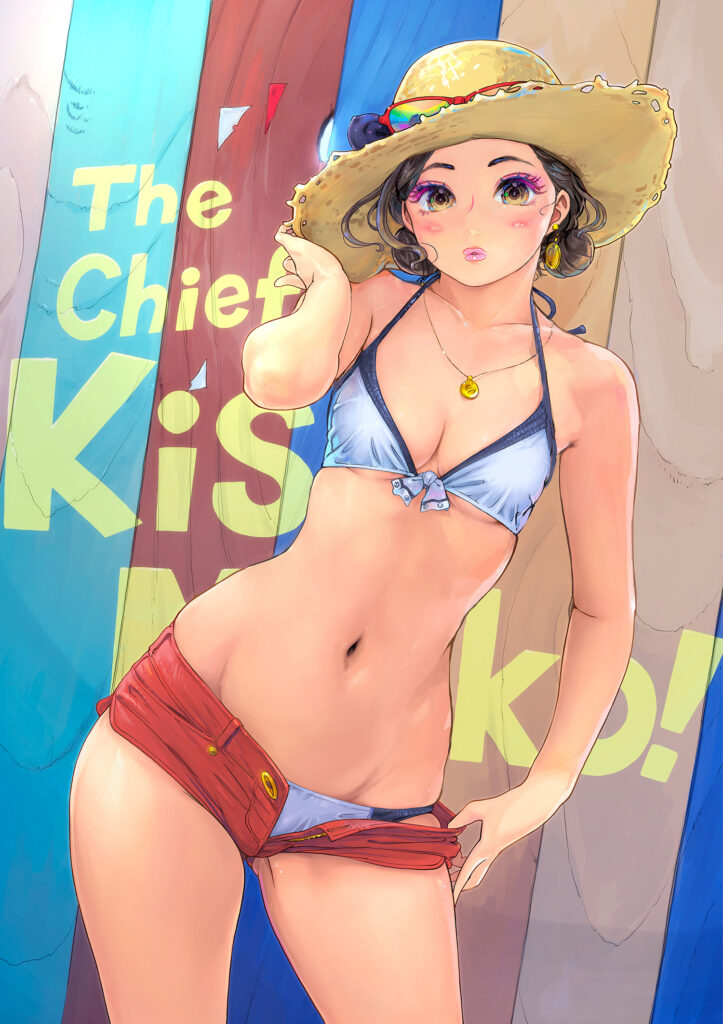 Based off of this artwork by Shou-sensei, Mieko is the main character from a manga called Female Chief Kishi Mieko.
Normally she is in the office but today she is handling some business at the beach.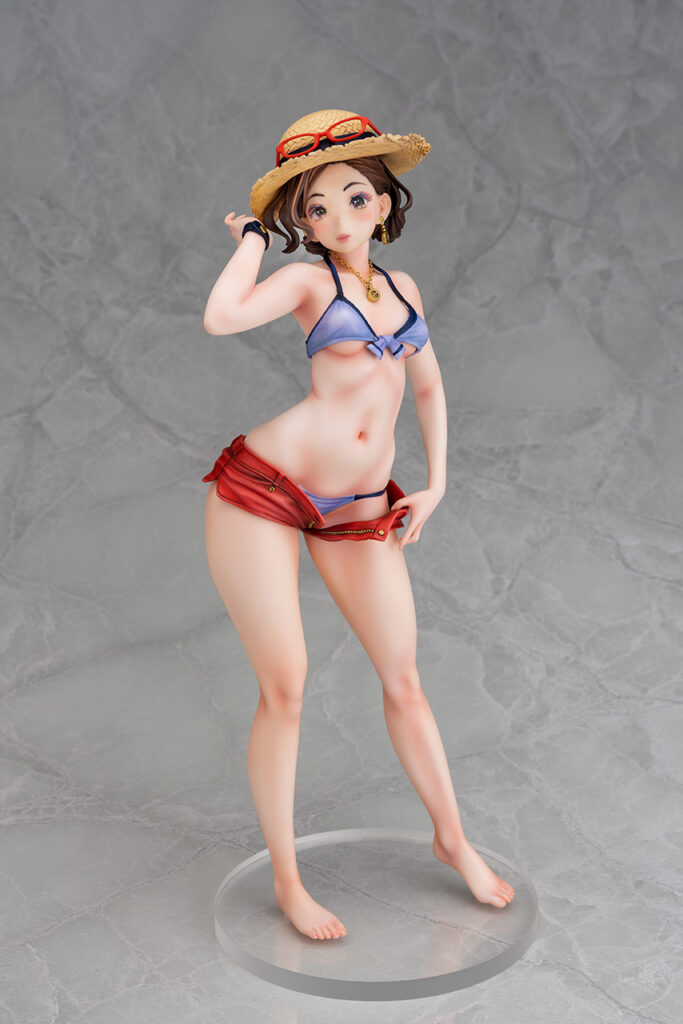 She wears red hotpants and a blue bikini with a stray hat and accompanying red glasses.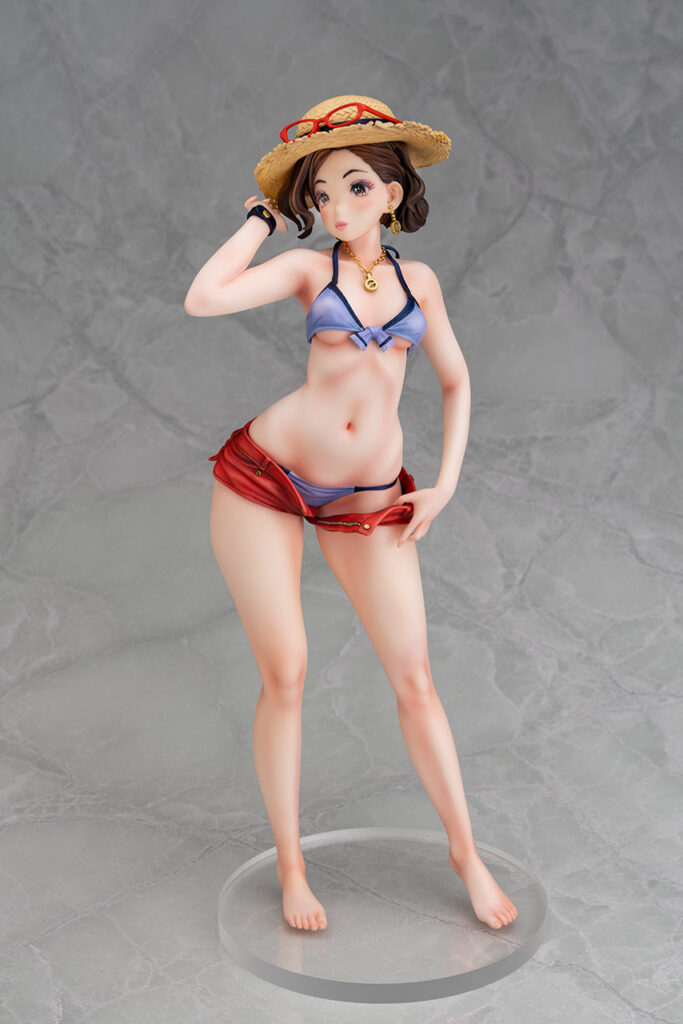 In her beachwear her sexy body shape is displayed wonderfully. Her model-like pose accentuates her curvy hips and narrow waist.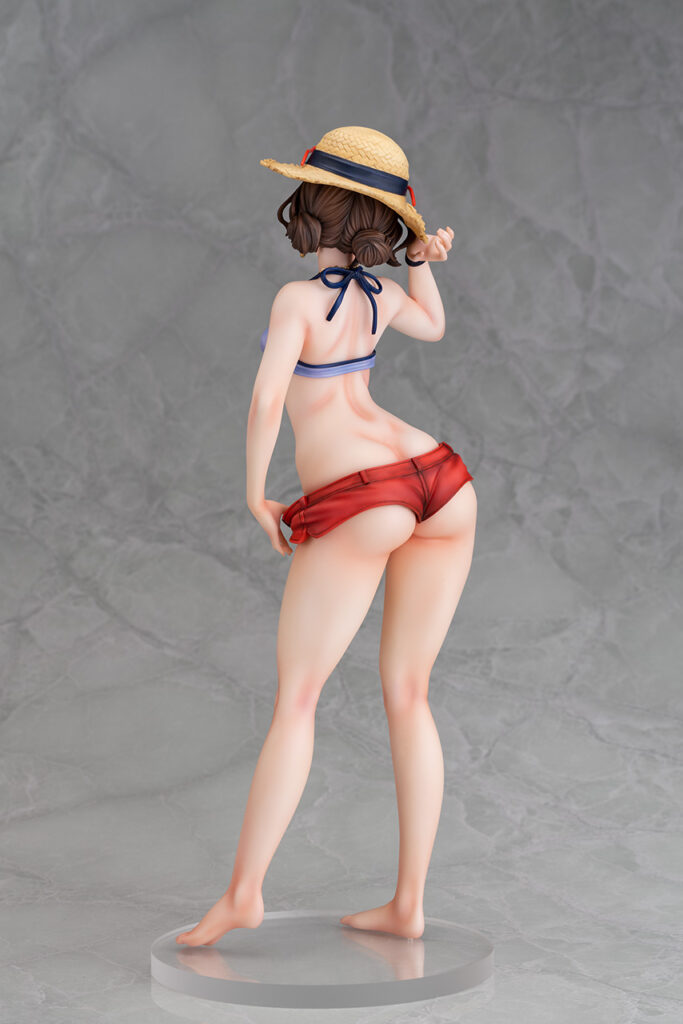 But Mieko's biggest asset is her exceptionally large behind. Her skimpy shorts can barely hide her protruding cheeks.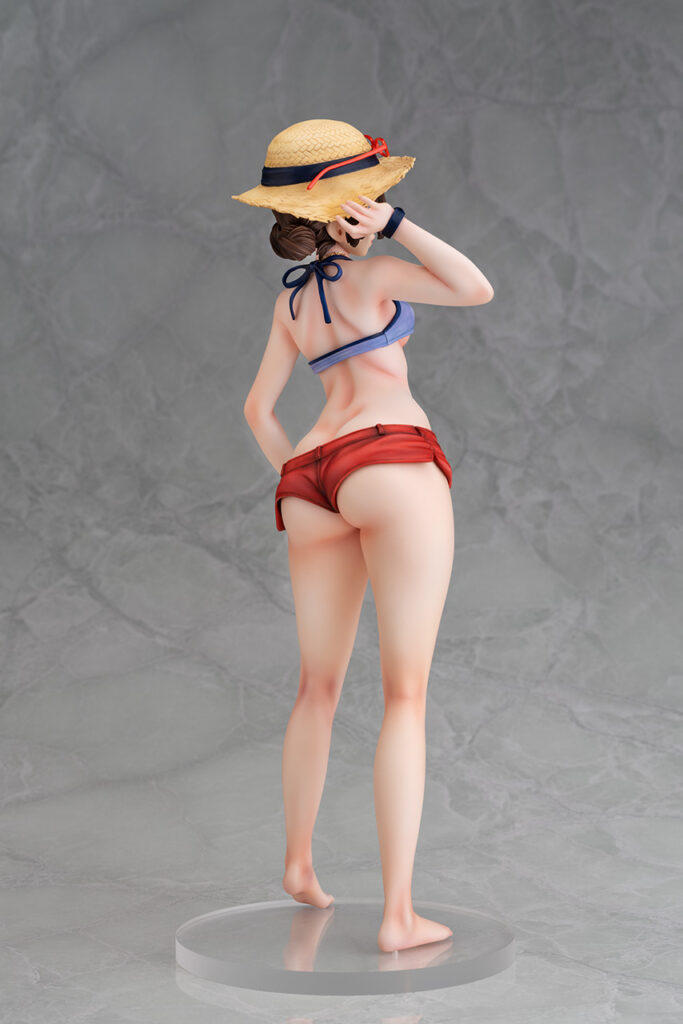 The lines above her shorts are also very sexy and the shadowing on this figure highlights her muscles and body shape fantastically.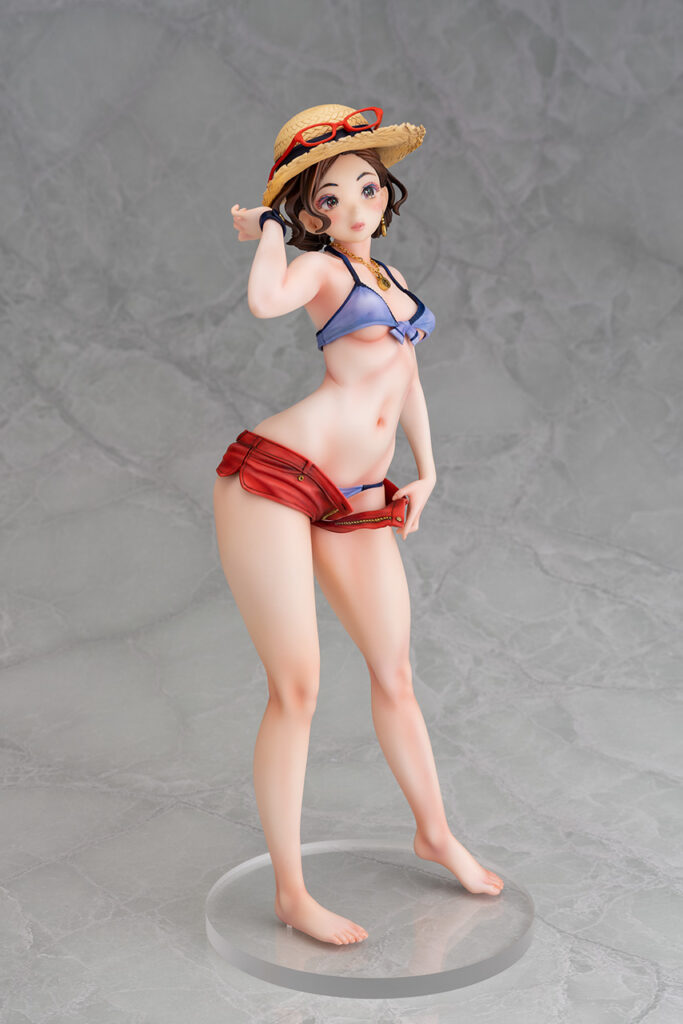 Her hands are also expertly sculpted with one hand delicately touching her hat while the other teasingly pulls down her shorts.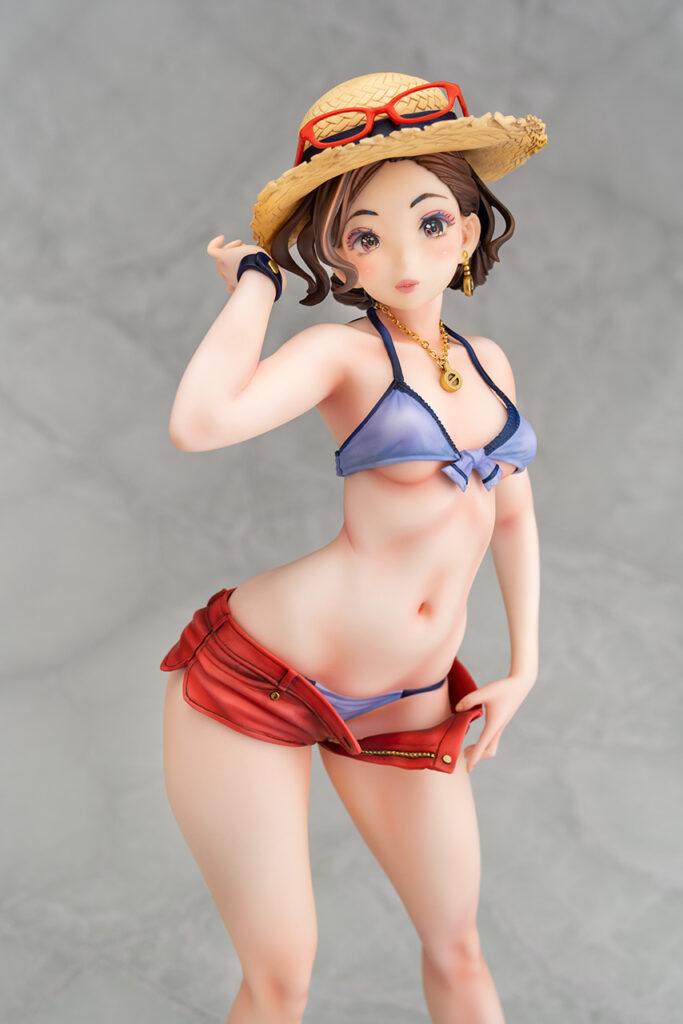 The makeup on her face is also very noticeable and gives her a nice dolled-up look. The glasses in a strong red also highlight her personality and remind us of her office lady origin.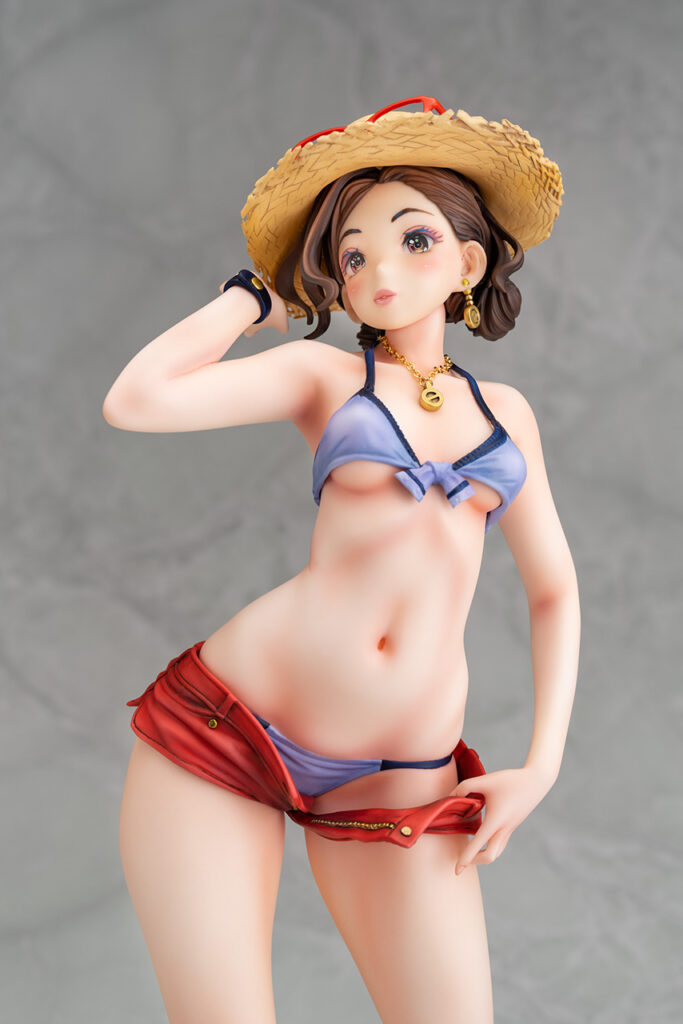 Out of the office her style shows she has a great sense for fashion. Her accessories include a bracelet, necklace, and golden earrings.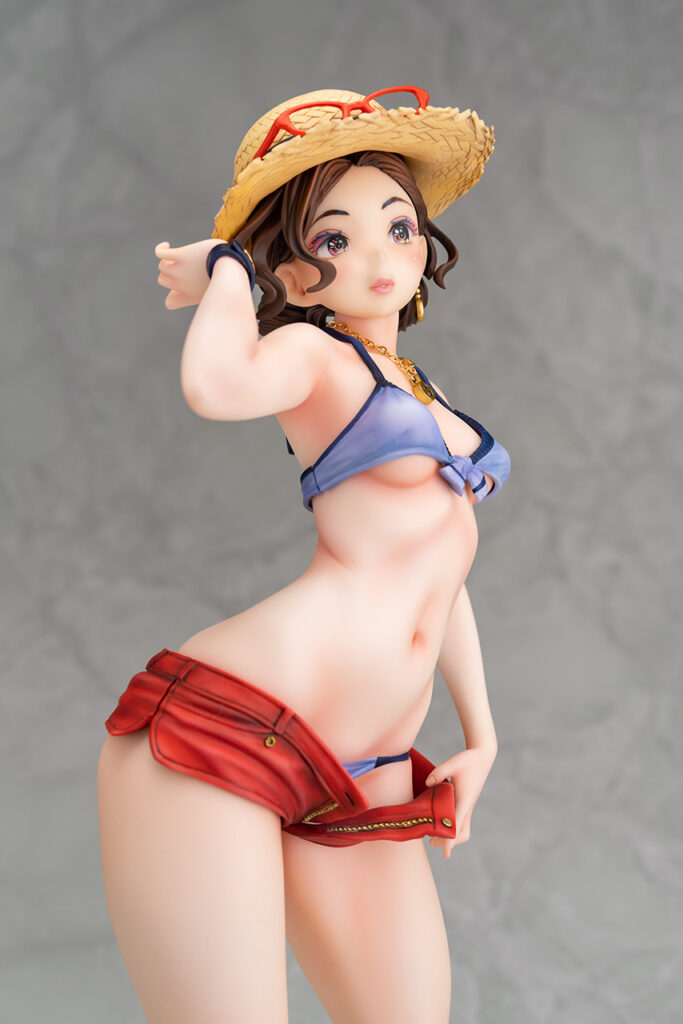 Her short hair is also highly detailed and the two Chinese style pigtail balls are quite cute.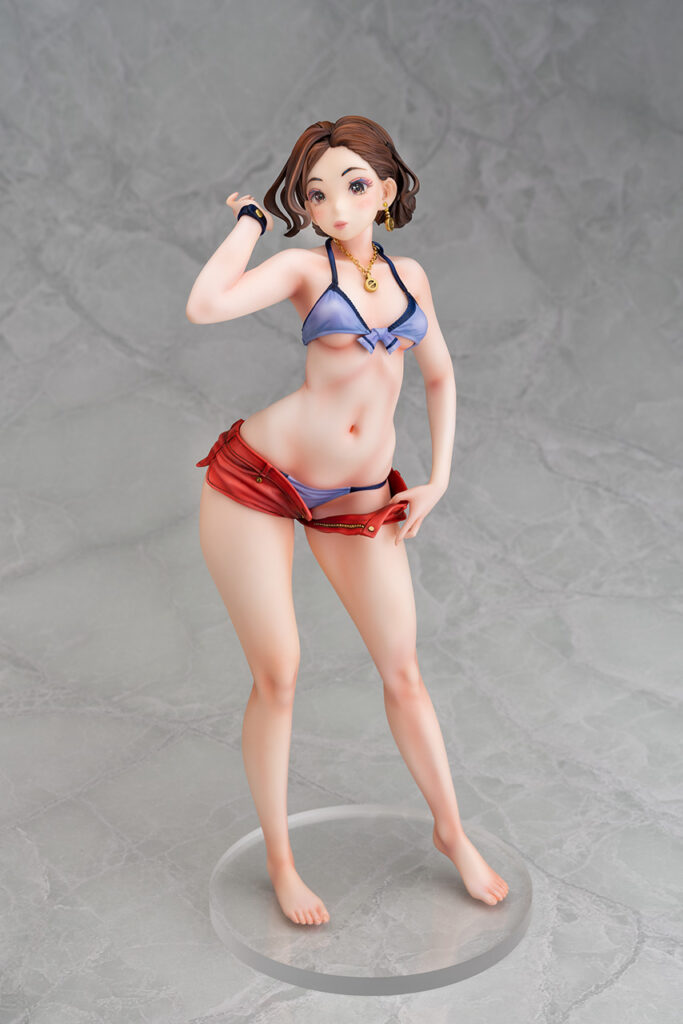 Of course she comes with a number of removable and replaceable parts including her finely detailed straw hat.
Her head is also interchangeable with a version with a different expression and hair style!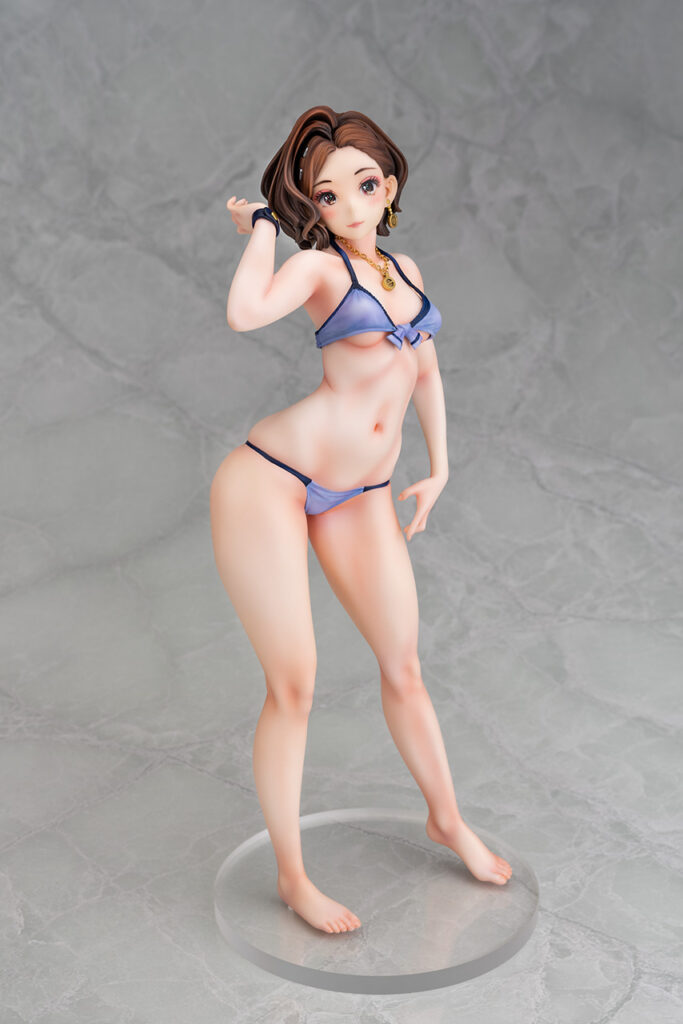 Her red hot pants are also removable. Here she is posing with in her sexy blue bikini!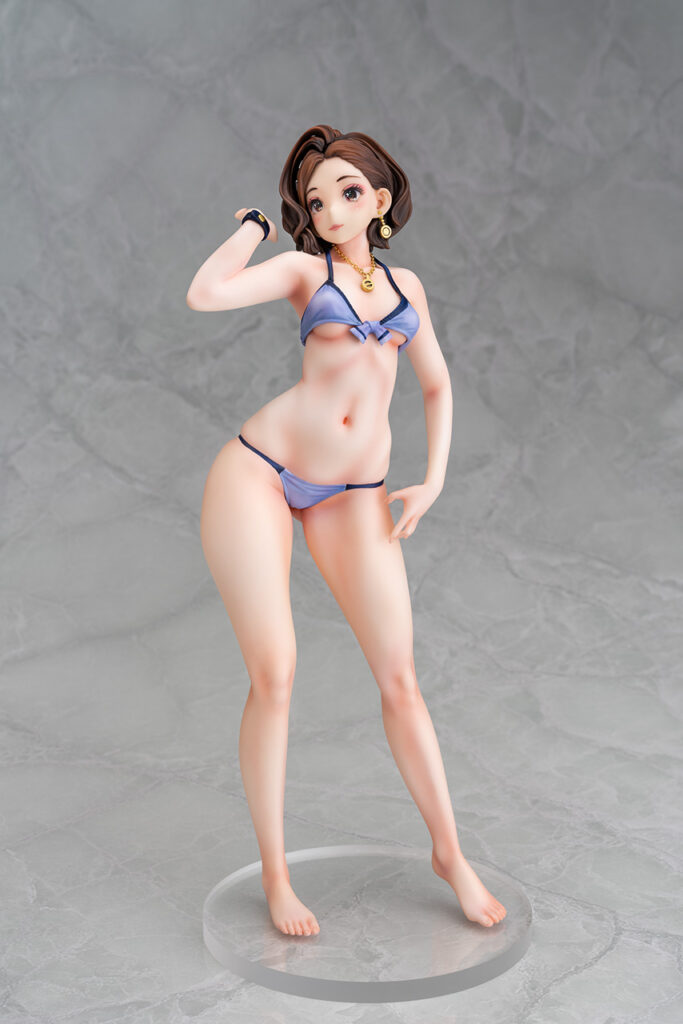 Her body shape, with a nice toned stomach, narrow waist and wide hips really is the best.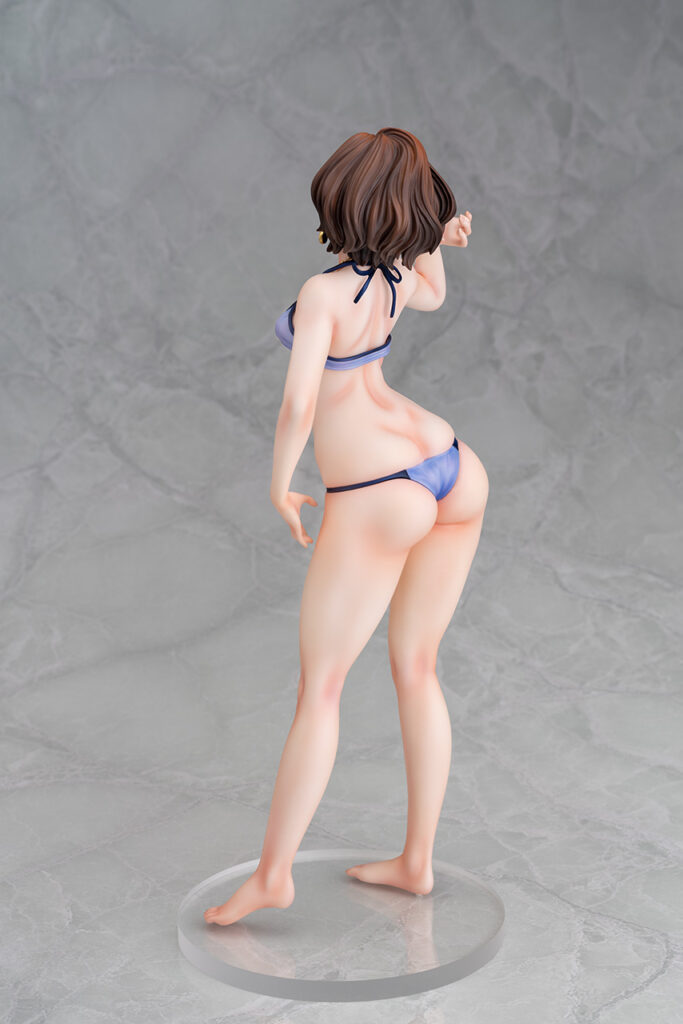 From behind we can see her bikini bottom looks quite small compared to her large bottom.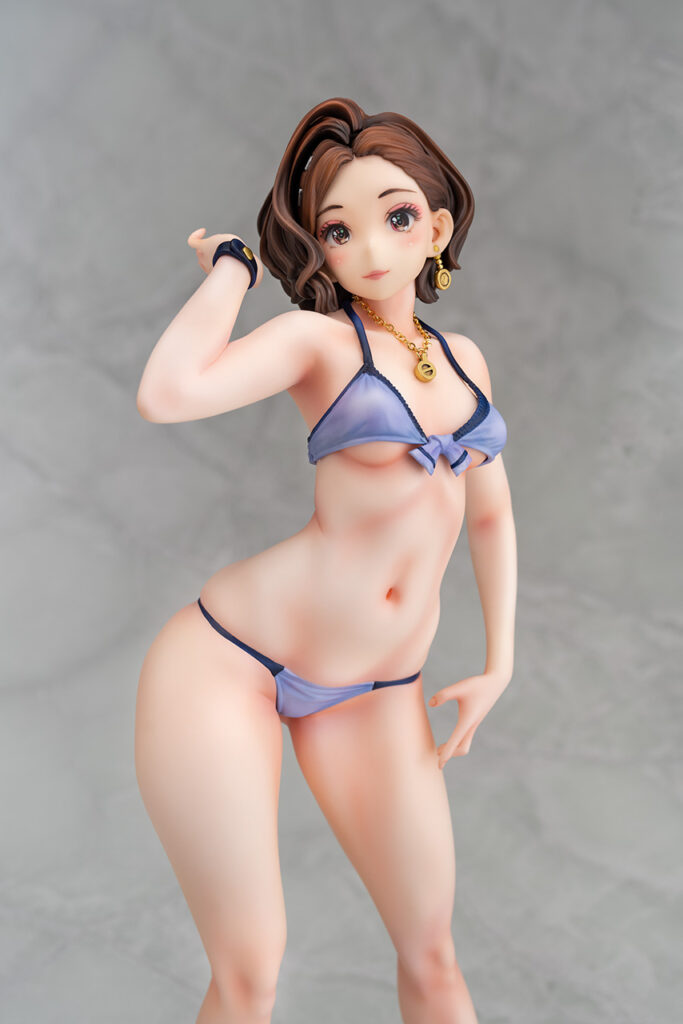 Her makeup and expression is a little more soft in this version as well giving her a cute and innocent appearance.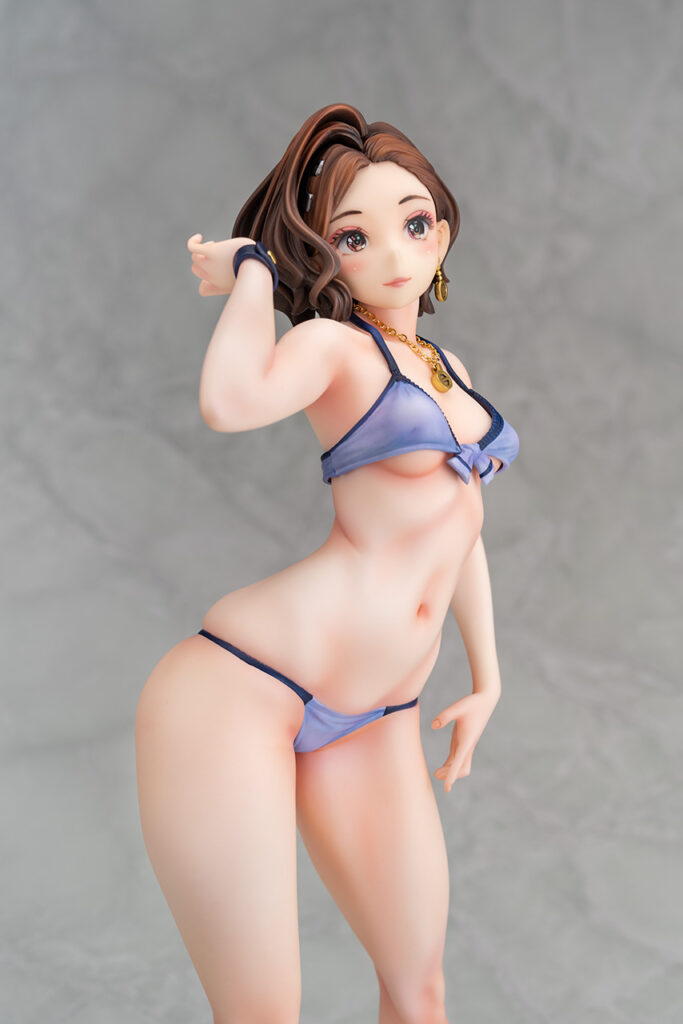 Even though her breasts are small her bikini still allows for some alluring under-boob view points.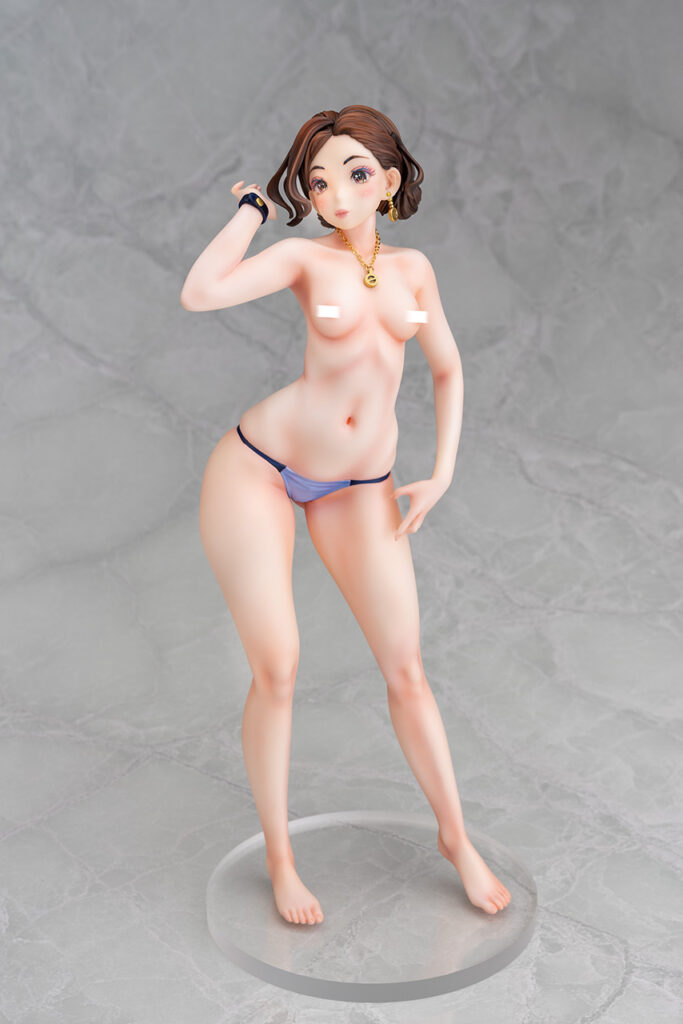 Her bikini top is also removable if you want to display her in her most naked state.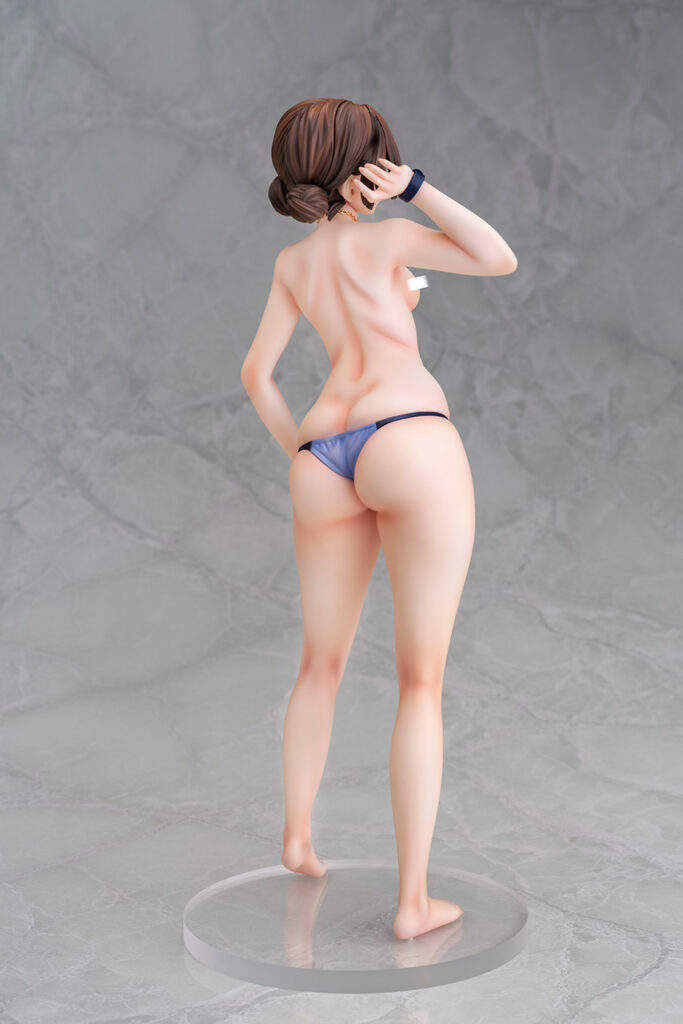 Topless at the beach isn't unheard of after all!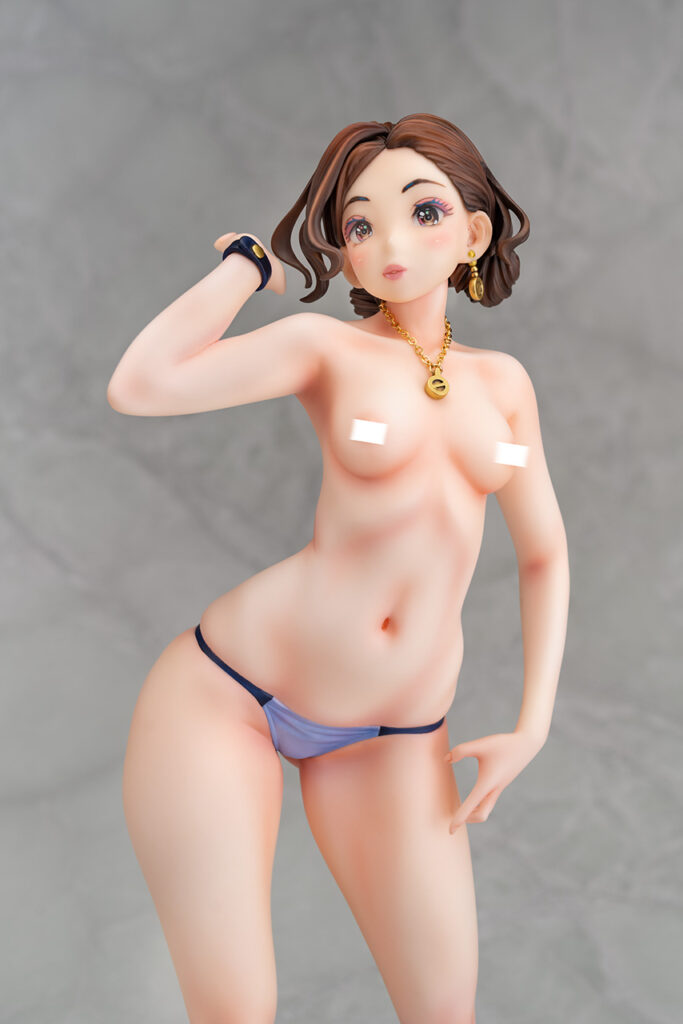 Kishi Mieko will be available for preorder until May 2021 and on sale in September 2021.
(c)小武/竹書房
ad2