Japanese Red Cross Society and the TV anime series "Cells at Work!" have just announced a collaboration campaign taking place at blood donation centers country-wide starting February 25th, 2019. Those that come in to donate blood during the campaign period will receive an exclusive illustrative calendar limited to 15,000 copies.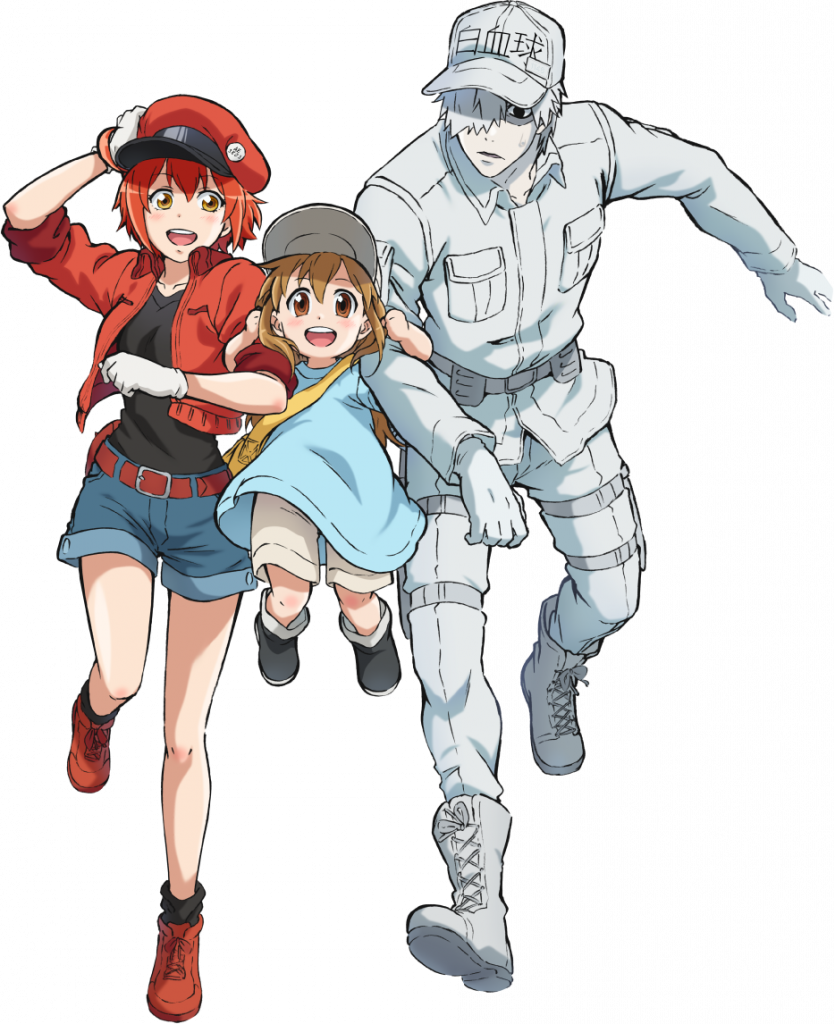 Collaboration Campaign Details
Campaign Period: February 25th, 2019 until supplies last
Distribution Details: First 15000 people donating blood at donation centers 
*When registering, be sure to specify that you would like to receive the campaign gift 
Some important points to note:
(1) As the number of gifts are limited, the event will end once they have run out gifts.
(2) The demand for certain blood types may change or vary at each medical institution.
(3) Please be aware, even if you have registered, there is a chance you may not be able to donate on the appointed day due to various reasons such as state of health, minimum weight requirements etc.
(4) If you plan to donate twice, please note that the time period you need to wait before your second donation will vary depending on blood type. For example, if you donate 400mL the first time, males need to wait around 12 weeks, and around 16 weeks for women, to donate again.
This is a story about you. A tale about the inside of your body… According to a new study, the human body consists of approximately 37 trillion cells. These cells are hard at work every day within a world that is your body. From the oxygen-carrying red blood cells to the bacteria-fighting white blood cells, get to know the unsung heroes and the drama that unfolds inside of you! It's the oddly relatable and interesting story that is the life of cells! (Aniplex USA)
---
Latest posts by Phoebe Lin
(see all)