Jewelry brand U-Treasure has collaborated with Oda Eiichirou's ONE PIECE to create ONE PIECE motif themed engagement and wedding rings!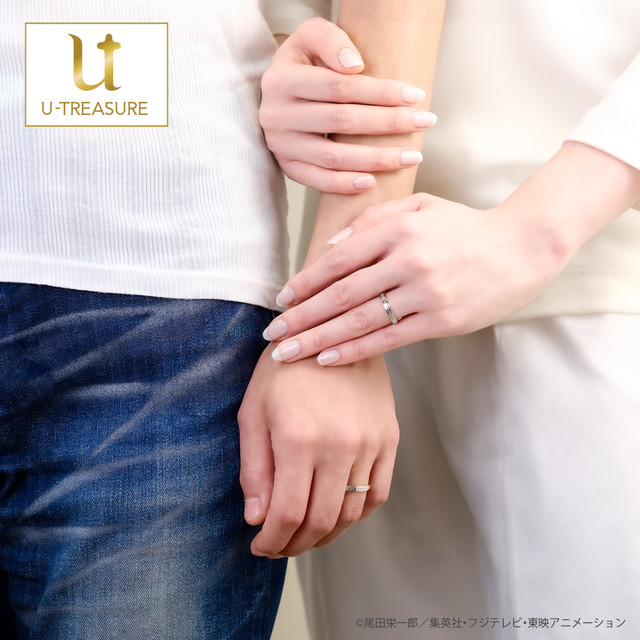 The rings have famous lines (In English!) of the ONE PIECE characters engraved into the design.
Characters featured in this collection are Luffy, Zoro, Nami, Sanji, Ace, Chopper, Dr. Hiriluk, and Silvers Rayleigh.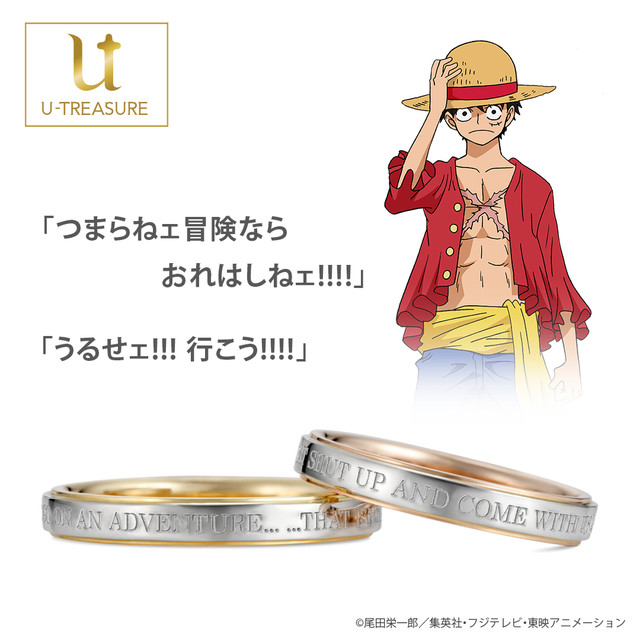 The rings come in two different gold metal designs and are available individually or in sets of two.
Take a look below for all the famous lines engraved that are available: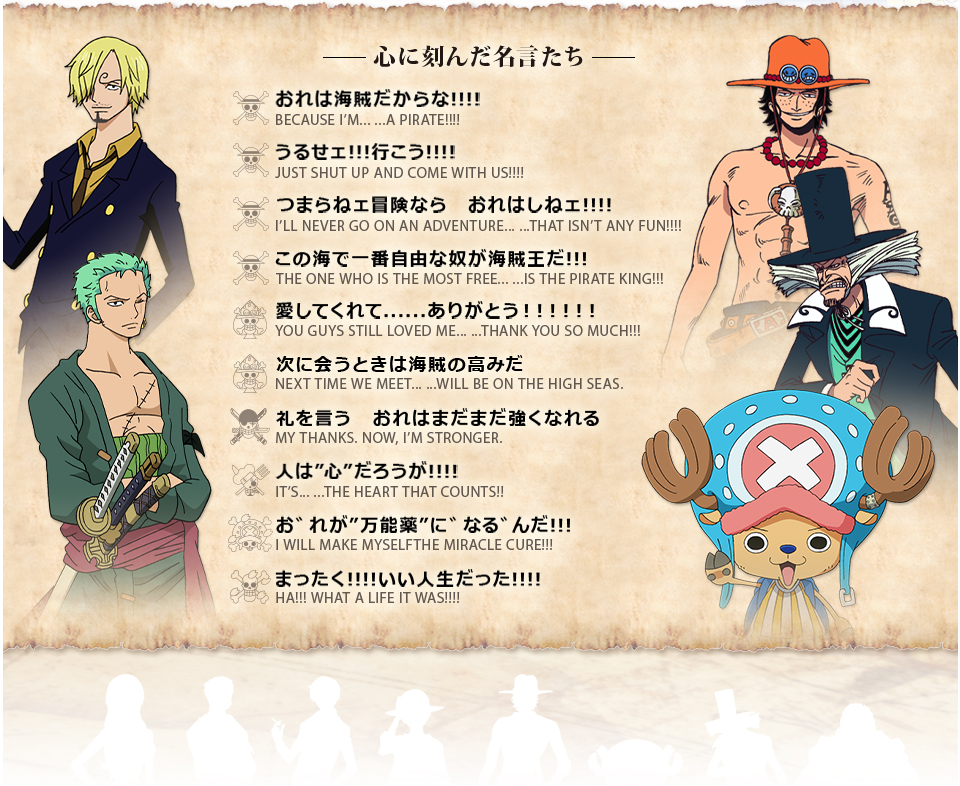 The rings are available up for ordering on the official U-Treasure website and is open to overseas customers as well!
Original source: Comic Natalie, U-Treasure Official Site