Insider's Guide to Milestone at Tokyo Wonder Festival 2017
The Tokyo Wonder Festival, the world's largest anime figurine and hobby convention, takes place bi-annually at Makuhari Messe in Chiba. (Yes, the Tokyo Wonder Festival is in Chiba, just like Tokyo Disney is in Chiba.)
Major figurine and toy manufacturers, creators, and distributors exhibit their latest products at Wonder Festival for ogling fans and collectors. Like every year, Milestone, one of the biggest wholesaler of anime products, strutted their latest and most popular products. Since Milestone is a supporter of Around Akiba, our team is here to give fans the inside view of their appearance at Summer Wonder Festival 2017.
[metaslider id=6003]
Robot Neoanthropinae Polynian figures are humanoid robots you can freely customize because of their ball joints. There is a handful currently available in this line like the Polynian Motoroid Pinkle figure released this past June.
Since Polynian figurines are highly customizable and can bend into any position, they are ideal for photo shoots. At Wonder Festival, Milestone exhibited just how exciting these posable figures are when combined with backgrounds and diorama cases created by Hakoniwa Giken and props from Dragon Horse.
Hakoniwa Giken figurine diorama cases are made out of magnets, and with the power of magnetic attraction, you can freely position your figurines and props without worrying about them falling. There are multiple background scenes available for the Hakoniwa Giken cases ready for you and your figurines.
[metaslider id=6632]
Ready for some…toilet play?
The Aoshima x Milestone Japanese Toilet Model Kit (Oretachi no 1/12 Scale Toilet Series) is one of Milestone's most popular original products. Like the name says and the pictures show, these are Japanese style toilets for figurines.
[metaslider id=6643]
Some fans even modify these toilets so they can flush.
Embrace Japan presents….
Milestone also showcased Embrace Japan's Ultra Monsters Anthropomorphic Project King Joe 1/8 scale figure. Slated for release on October 2017, Milestone gave everyone a sneak peek to this special steampunk-esque Ultraman Journey edition of King Joe.
[metaslider id=6648]
Also at the booth, guests could take a gander at original character Re: ALT – 1/8 figurines also brought to us by Embrace Japan.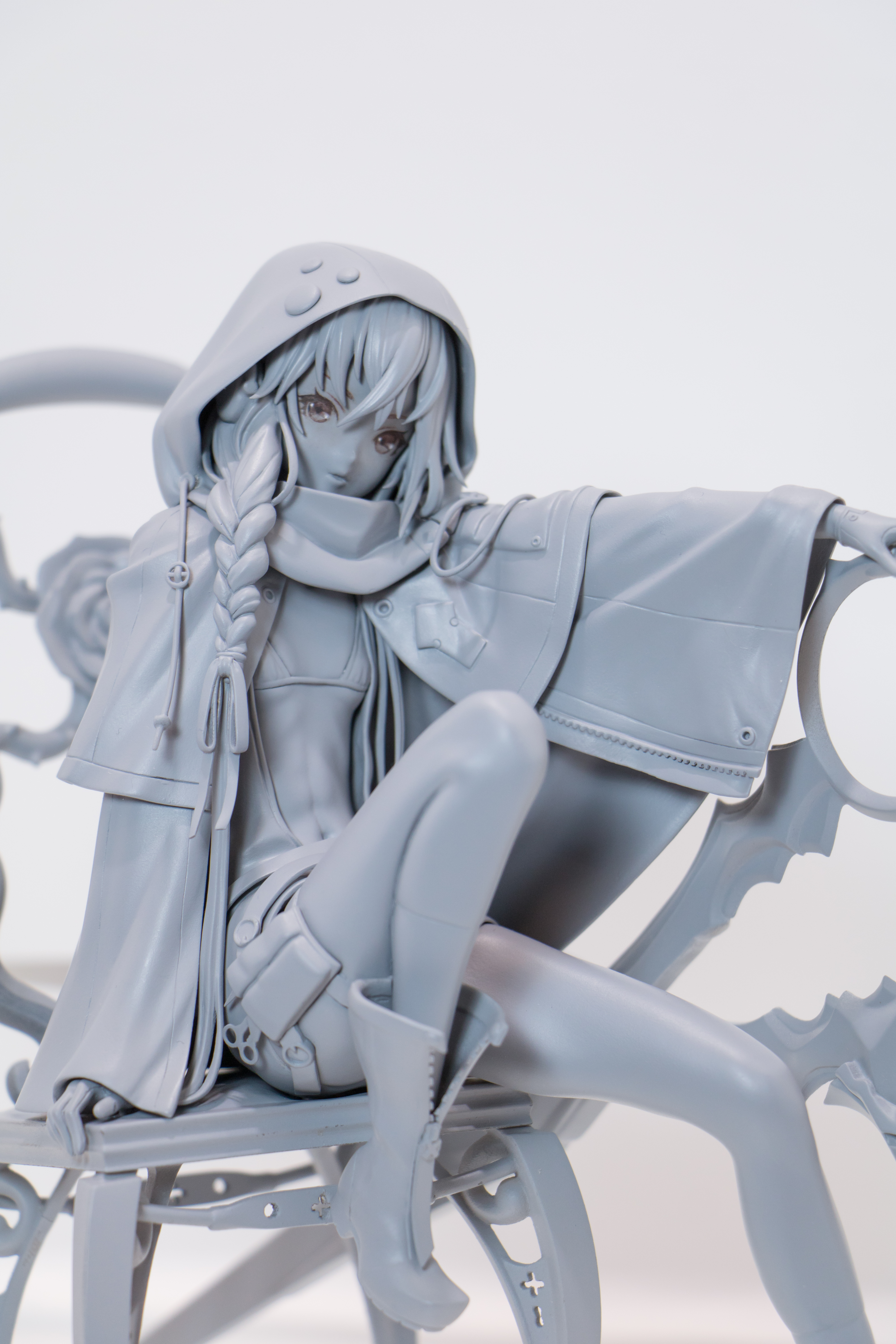 Figures aren't only for anime fans
Figures based on Netmarble's JRPG game Teria Saga and Seven Knights also premiered at Wonder Festival.
[metaslider id=6686]
[metaslider id=6691]
[metaslider id=6695]
Milestone revealed a new figure NERO from the game Devil May Cry. Myethos will be producing it and NERO will hit the shelves and online stores in March 2018. Additional information will be released soon.
[metaslider id=6699]
Moe with Chara-ani's Free! – Eternal Summer! figures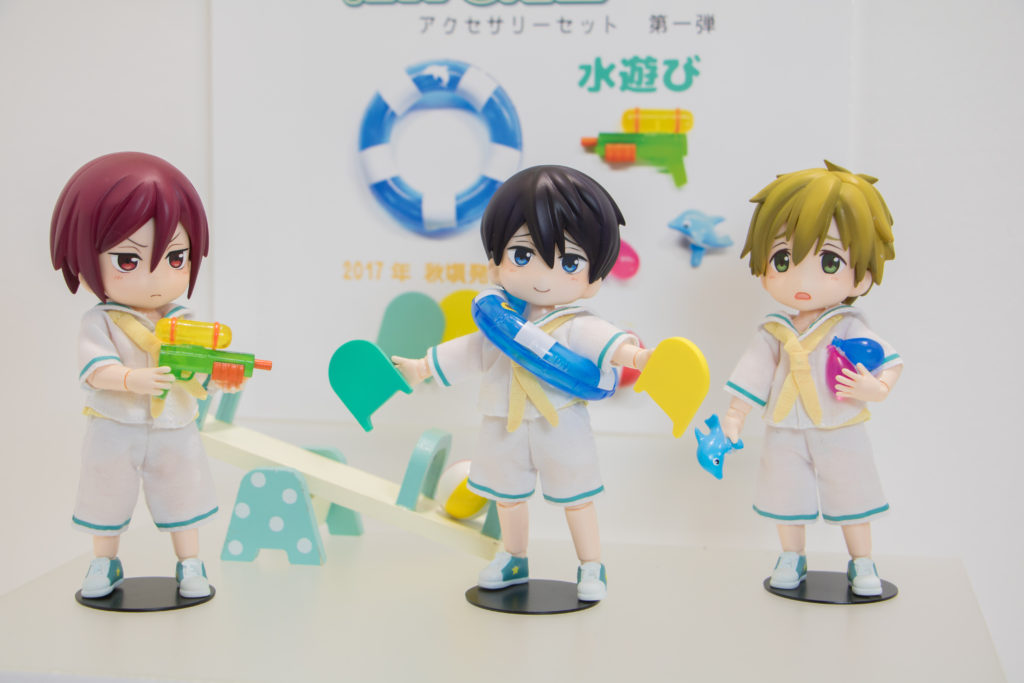 Milestone announced in June the release of Chara-Ani's new line of Kisekae Action! Niitengo Figure based on Free! -Eternal Summer-'s Nanase Haruka, Tachibana Makoto, and Rin Matsuoka and at Wonder Festival they showed these cute chibis in action.
The key feature of these figures is their removable clothes, and fans can dress up Haruka, Makoto, and Rin in any outfit. Additionally, they are posable and equipped many customizable features for any photo shoot.
[metaslider id=6703]
A Sneak Peek of The Ancient Magus' Bride Mascot Collection Figures
As an extra special treat at Wonderfest, Milestone unveiled The Ancient Magus' Bride Mascot Collection Figures produced by Genei. This figure series, slated for a Spring 2018 release, features chibis of Chise Hatori, Elias Ainsworth, Ruth, Silver, Will-o'the-Wisp, Ariel, Wolf Chise Hatori, and Watamushi.

Creepy? Cute?  CODENOIR x Aimerai!
The brainchildren of designer lines CODENOIR x Aimeria also graced Wonderfest with its presence. This line is a haunting combination of animal puppets and lolita fashion.
[metaslider id=6777]
Hardcore Figures from Coreplay
This new Demon Hunter figure from Coreplay will be available in March 2018. The following is the information from Milestone's official website.
Severing the fate with her dual blades, she is a lone demon hunter female worrier! This is a new original 1/6 scaled action figure of Coreplay, using Coreplay's original "Fitness" figure body. The whole armor can be taken off and the dual blades can be hung onto the back of the figure.
[metaslider id=6804]
M.G.D.'s The Monster Gathering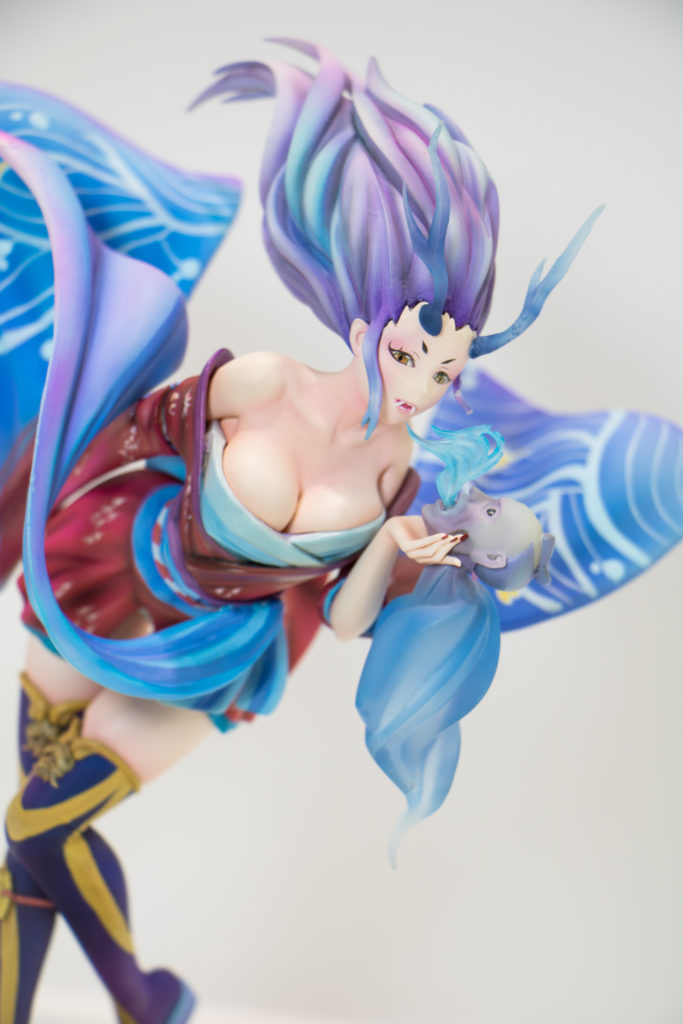 Milestone presented the next figure of M.G.D.'s original "Monster Gathering" series called Phantom Lady: Ibaraki Douji. It is slated for a February 2018 release.
Milestone's official description of the figure follows:
The original series of "Monster Gathering" features the 「Ghost of Rashoumon」 Phantom Lady: Ibaraki Douji. Ibaraki Douji uses her beauty as her utmost weapon to seduce and capture the souls of single men. When she is absorbing the souls of the men, her body will be floating gradually and her sliver hair and monstrous teeth will be shown. What's most prominent is that her right arm will transformed into a devil's arm. This figure depicits the scene where Phantom Lady is in the midst of capturing the soul of a man.
And many many more figurines
Branching off from Japanese figure makers, Milestone also exhibited products from  52TOYS, a Beijing based toy company. The lineup included BeastBox figures and Ghozilla.
BeastBox series is a line of figures released by For those who are into Transformers, these cubes of fun are a great alternative.
[metaslider id=6711]
Ghozilla, with its retro/horror aesthetic, appears to be popular in China and ready for its international debut.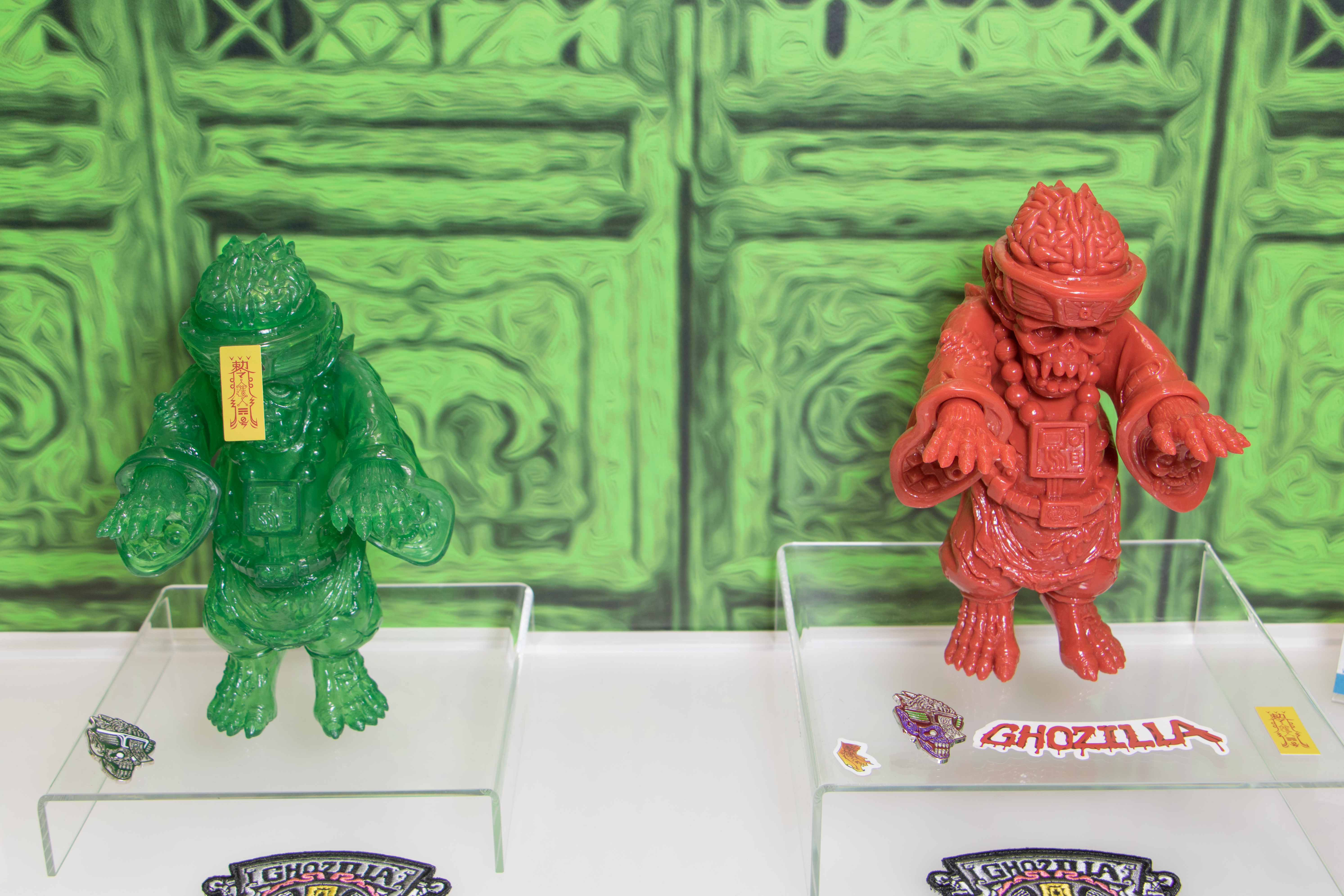 Next Wonder Festival: Winter 2018
Winter Wonder Festival will be held in February 2018. Around Akiba will certainly be around to report again next time!