Pokémon is a massive franchise with fans all across the globes, and it's no stranger to wacky assortments of fun and highly marketable products of all kinds. From life-size plushes to collectible cards and just about anything else you can think of, Pokemon fans can now set their sights towards a new way to show their love: with furniture!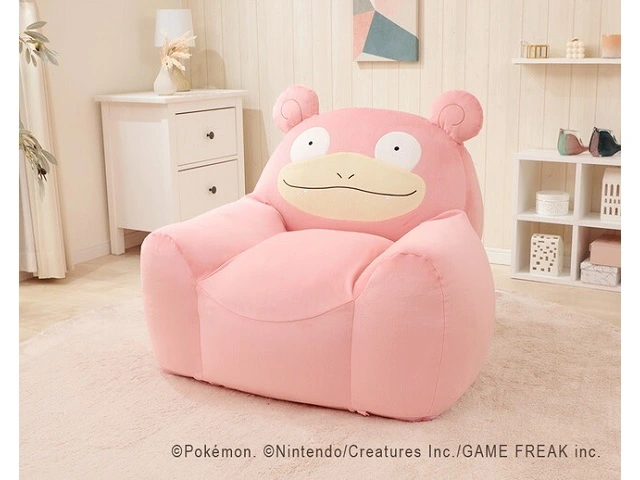 Japanese furniture manufacturer Cellutane has begun selling large bead sofas modeled after Slowpoke, Rowlet, Ditto, Gengar, and Snorlax! While not as large or sturdy as an actual sofa, these comfortable bead sofas are plenty big to hold one person, and resemble the Pokemon they're modeled after. The company has also had a hand in making Pokemon-themed ottomans in the past.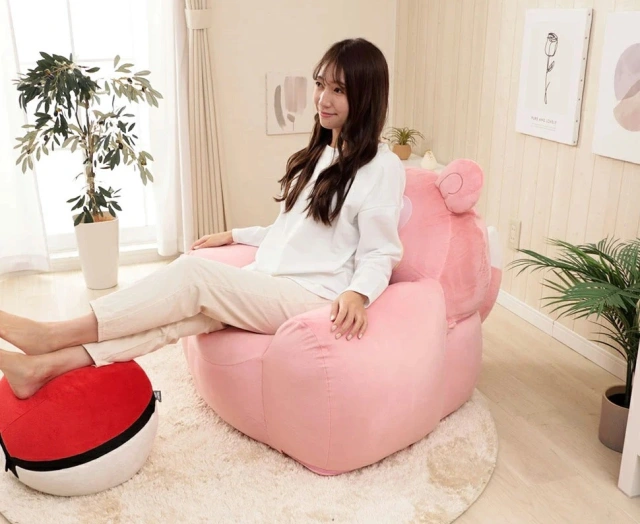 The newest edition, Slowpoke, appears to be what one can imagine a Slowpoke would look like if it morphed into a small sofa. These soft pieces of furniture even feature small details, like Slowpoke's tail.

This isn't the first appearance by Slowpoke throughout Japan either, as the Pokemon has quite the reputation: it was recently named as the mascot of Kagawa Prefecture in southern Japan.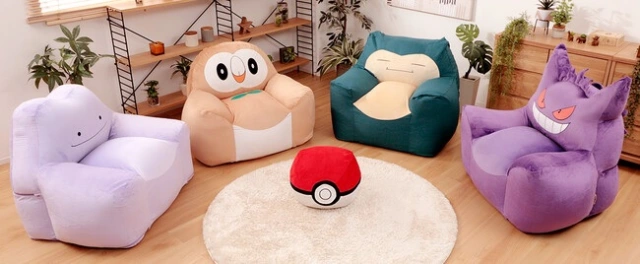 The sofas are available for 28,400 yen, and can be purchased via Cellutane's official shop here or via only shopping sites in Japan like Yahoo! Japan and Rakuten.