Idol group Nogizaka46 will soon be holding 7th-anniversary concert series, taking place over four days from February 21st to 24th, 2019 at the Kyocera Dome in Osaka. However, it will be a bitter-sweet moment as the last of the four days will be former member Nishino Nanase's graduation concert.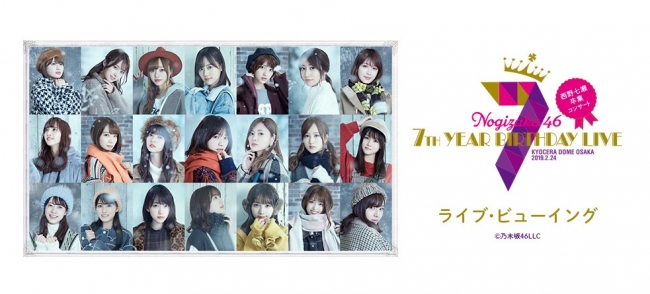 Nishino Nanase was a key member of the group who was in center for numerous releases, and a fan favorite. She announced her graduation in September 2018 and officially graduated on December 31st, 2018 after being center-stage at the 2018 Kouhaku Uta Gassen, however, the February 24th, 2019 concert date will be her official graduation stage. Nishino Nanase is originally from Osaka, hence the choice in location for the concert venue.
For those who cannot attend or could not manage to get tickets to the concert, it has been announced that the graduation concert will be live-streamed in theatres in Japan, country-wide, so that fans can watch over her together on the big screen.
Pre-order ticket lottery for the viewings begin from February 2nd, 2019 until February 6th, 2019.
More viewing and ticket details below:
Nogizaka46 7th Birthday Live Day 4 ~Nishino Nanase Graduation Concert~ Live Viewing
Date: February 24, 2019
Venues: All theatres across Japan
Pre-order period (Ticket lottery): February 2nd~6th, 2019
via E-plus http://eplus.jp/nogizaka46na-lv/
General sales: February 20th~22nd, 2019
via E-plus http://eplus.jp/nogizaka46na-lv/
Tickets also available at FamiPort at every FamilyMart.
Official live viewing website: https://liveviewing.jp/nogizaka46_2019/
Official Nogizaka46 website: http://www.nogizaka46.com/