We visited a studio near the office of Daikikogyou for a special figurine review of a tiger-like girl, based on a character from Toranoana.
Toratish na Shojo, illustration by Kekemotsu! A figurine by Daikikougyou based on a character from Toranoana's Toranoana Girls Collection.
Check out our video review here!
You can purchase her here:
>>http://bit.ly/34N2zxu<<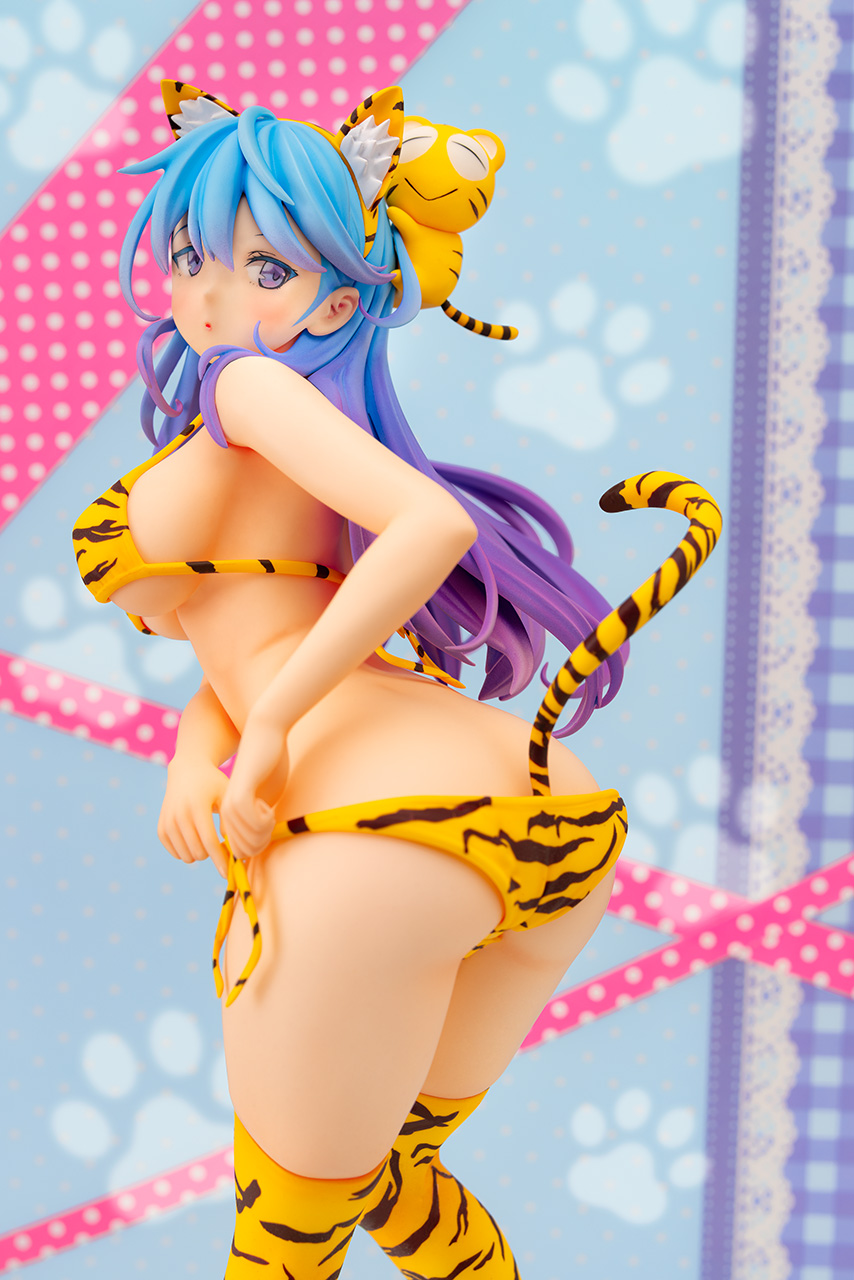 One look at her will make you realize just how astonishing this figurine is. She is a sexy, cute girl with many special features, a great body shape, beautiful coloring, and a cute, tiny companion stuck to her head.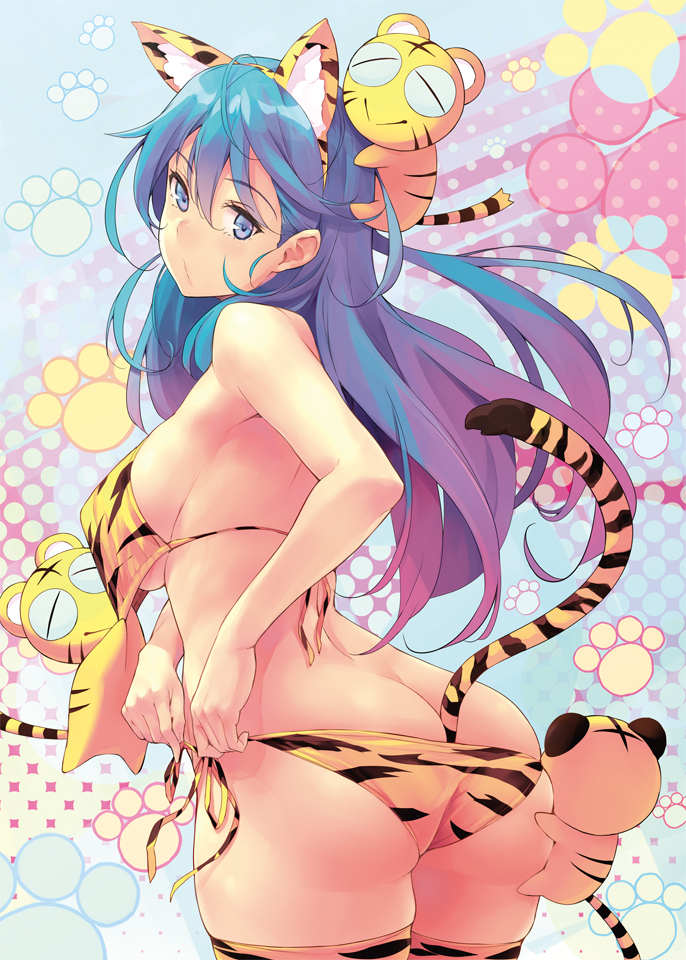 The original illustration was made by Kekemotsu Sensei, a famous illustrator in Japan who creates popular erotic art and collaborated multiple times together with Daikikougyou.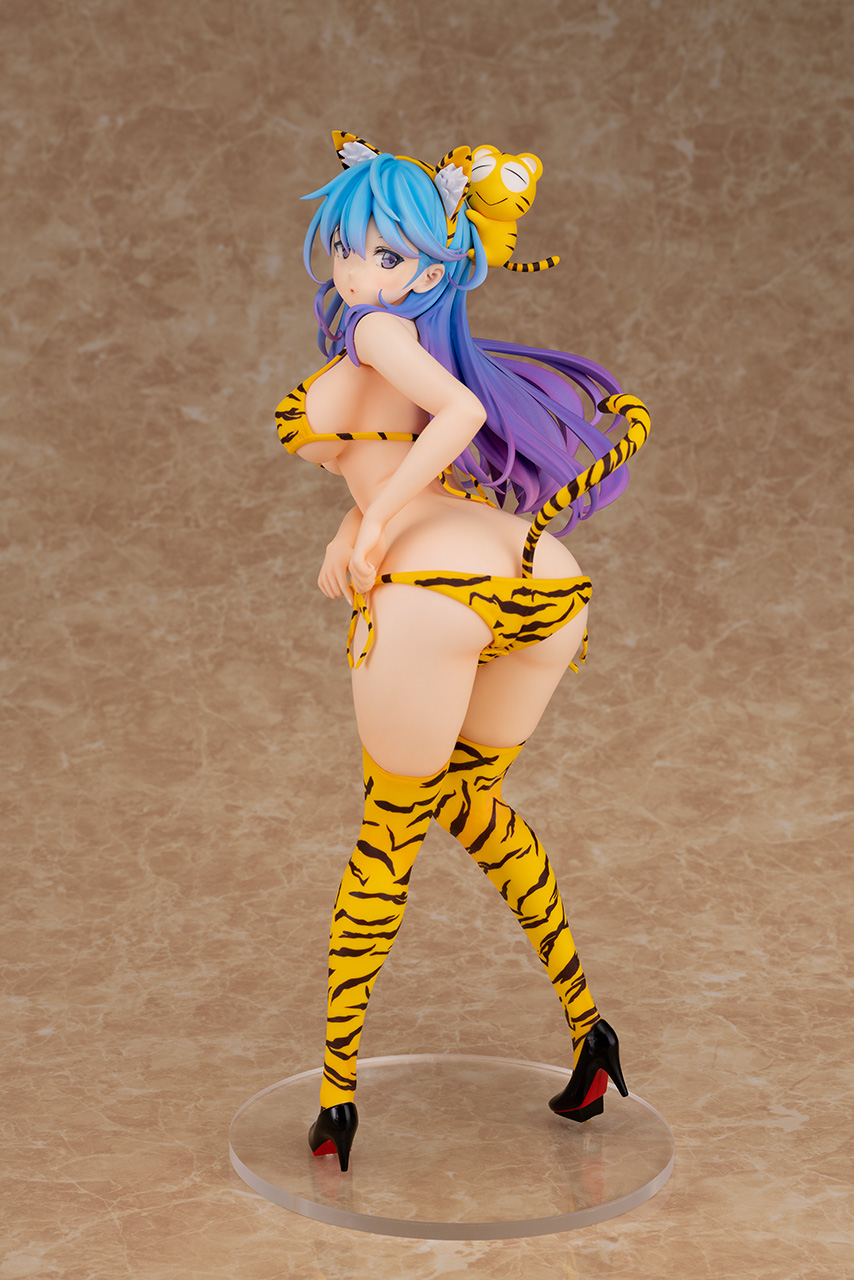 Let's talk about the parts that make Toratish na Shojo look like an actual tiger. She is wearing kemonomimi that resembles a tiger. Her bra, panties, and her stocking are also in a tiger-like pattern. In addition, she has a tiger tale sticking out of the top of her panties. One more important point is the little plushie-like character attached to her head. He looks super lovable and his happy expression is showing that he really likes her. Tiger loves tiger.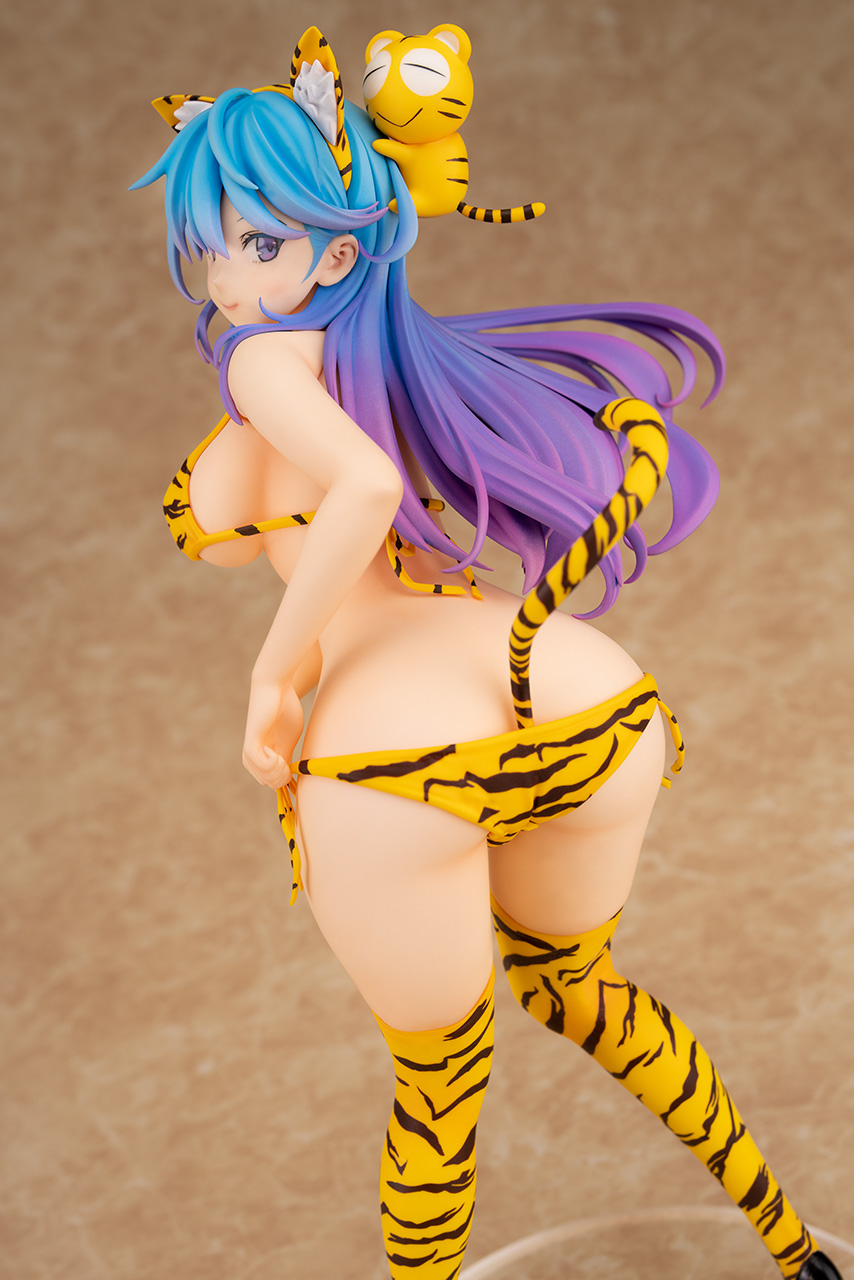 Her hair immediately sticks out with a beautiful color gradation from a light blue tone to purple. Her eyes have a similar gradation!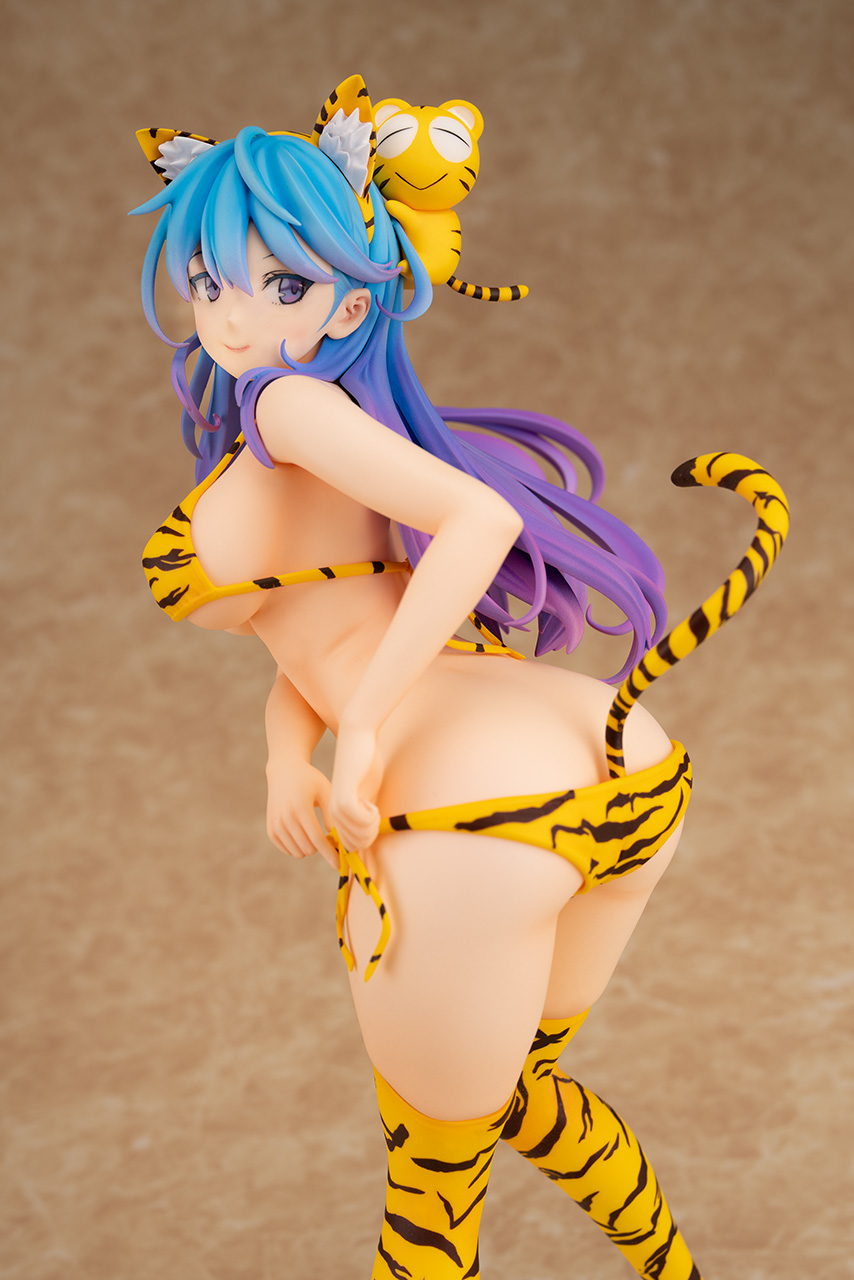 Her skin has a light tone to it. You can see all of her movements through shadows on her skin.
Her butt is definitely her strongest ero-point. It has the perfect size. If it be bigger it might feel uncomfortable, it would be less it would feel not enough. Just the perfect size for big-butt lovers!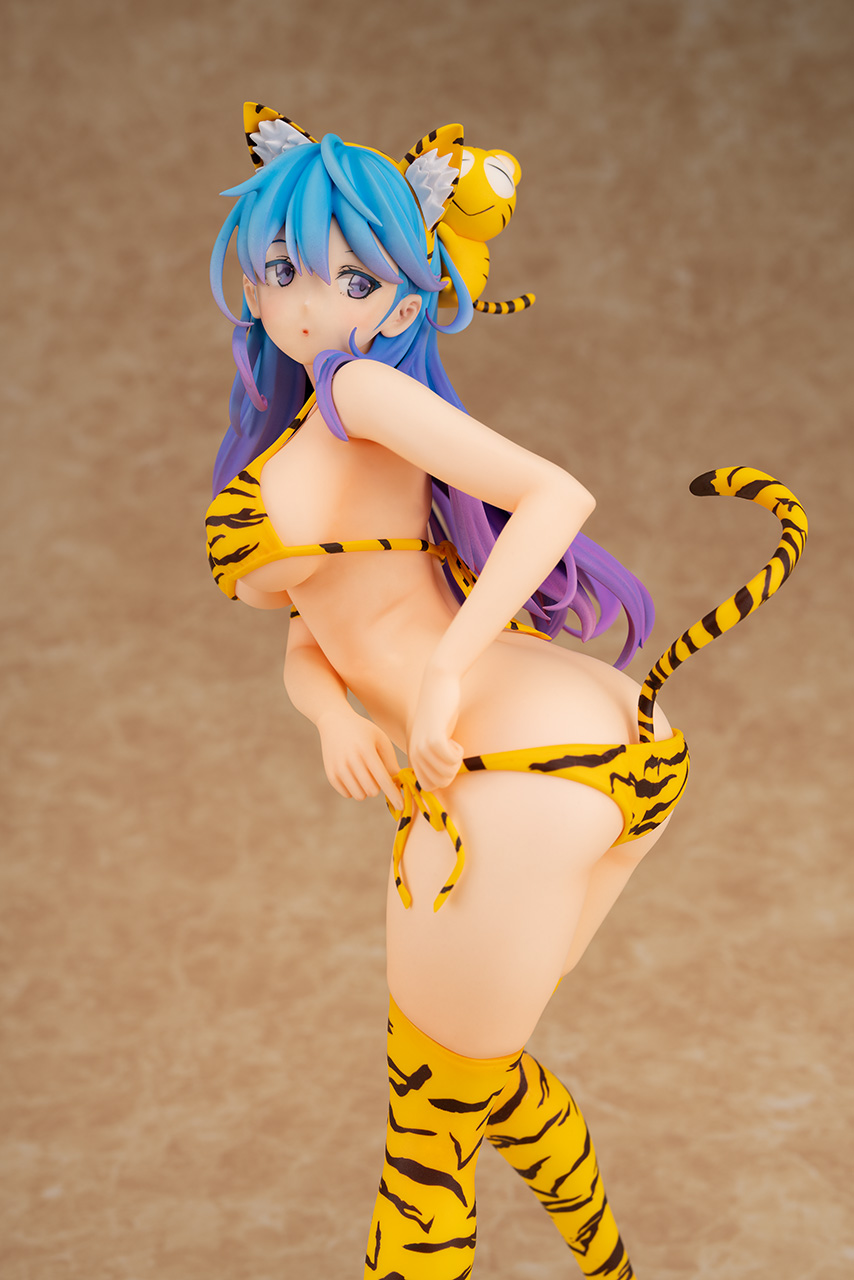 Toratish na Shojos pose reconstructs the moment in which she is about to take off her panties and realizes that someone just entered the room. You can see her hands untie the slope of the panties, her body turning and her head looking over her shoulder.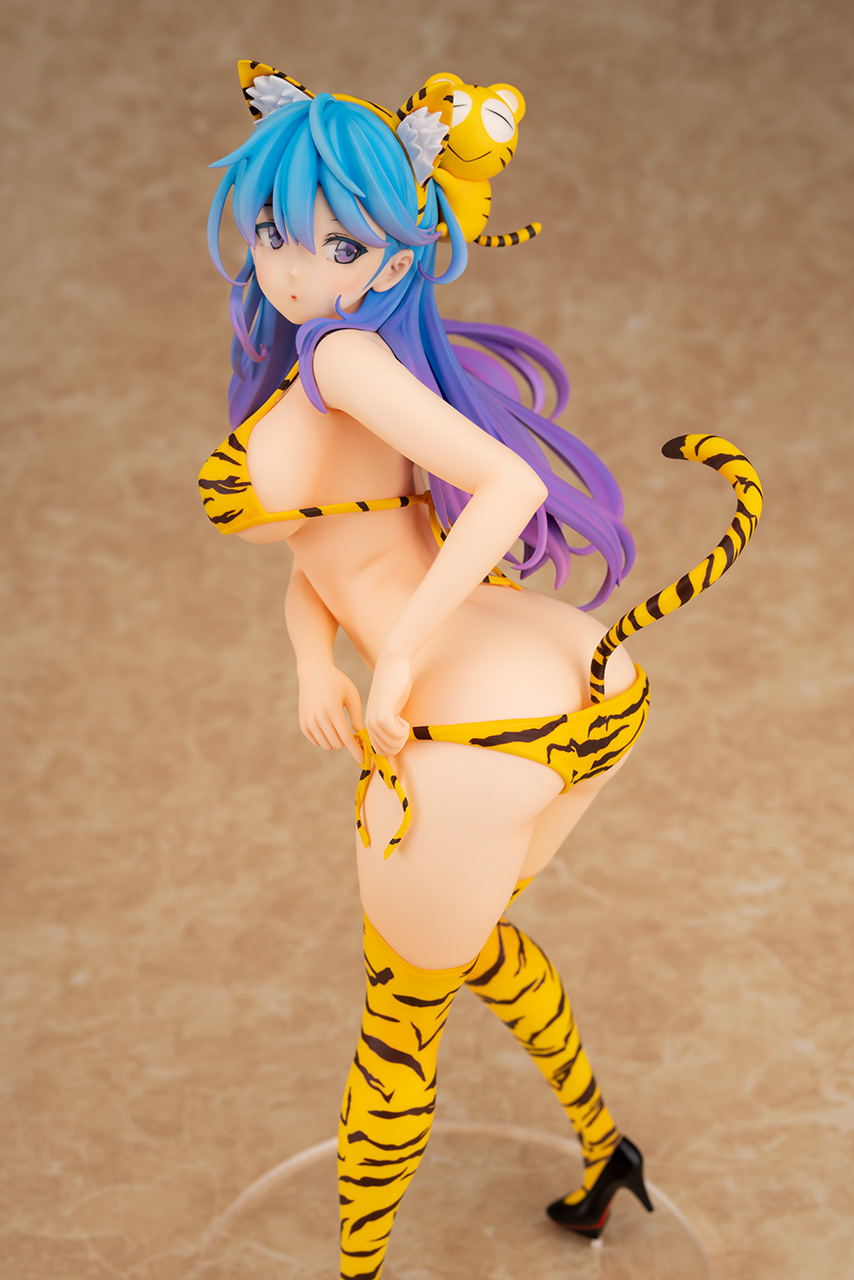 Her hair looks very dynamic as it is following the movements of her turning her head and body.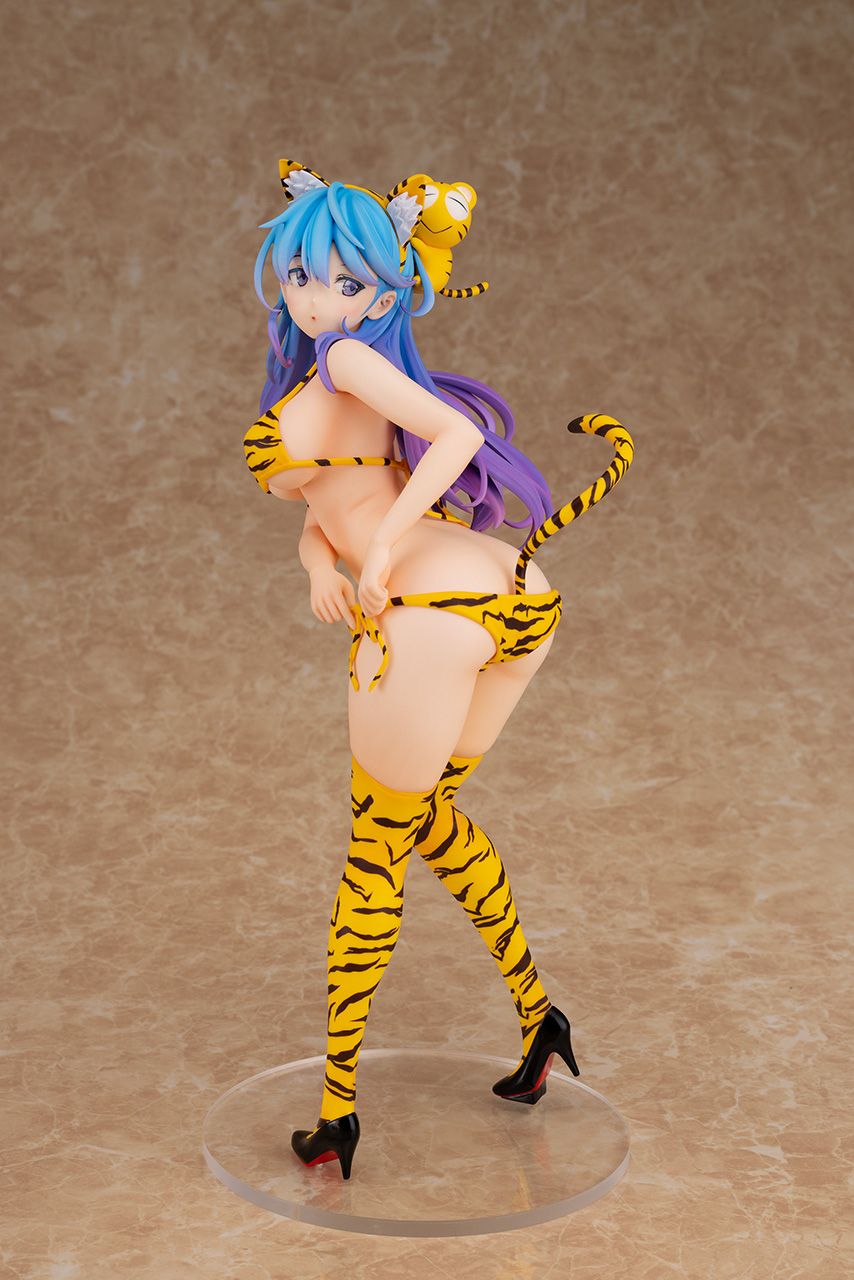 She has two facial expressions. One that is slightly surprised but relaxed, and one that shows her smiling. Both are very cute!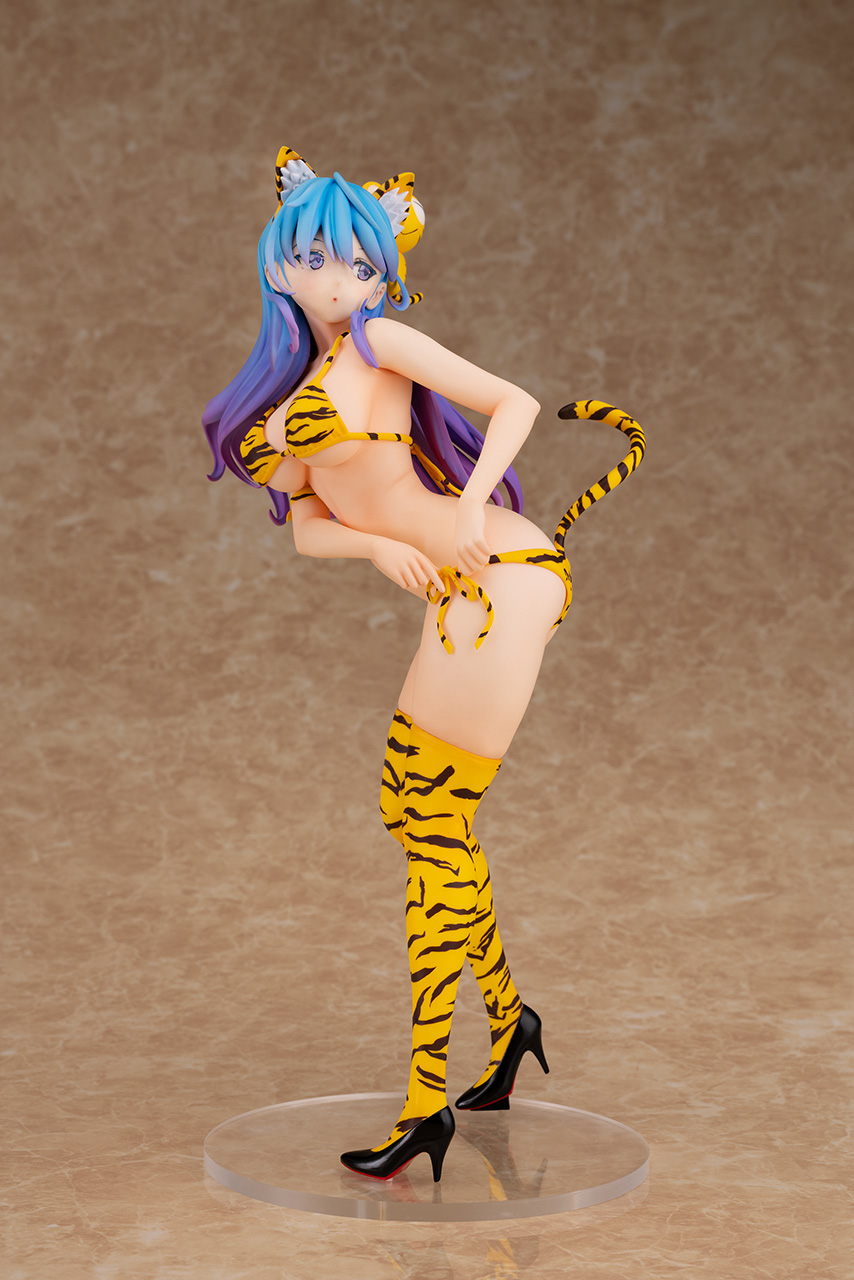 All in all, Toratish na Shojo is a gorgeous figurine that satisfies most of the existing fetishes. Be it a big butt or breasts, side boobs, under boobs, Zettai Ryoiki, Kemonomimi, high heels… There is something for everybody.
Of course, as with most of Daikikougyous figurines, it is also possible to display Toratish na Shojo in undressed versions as well. Without her bra and without her panty. You can also take off the little tiger on her head.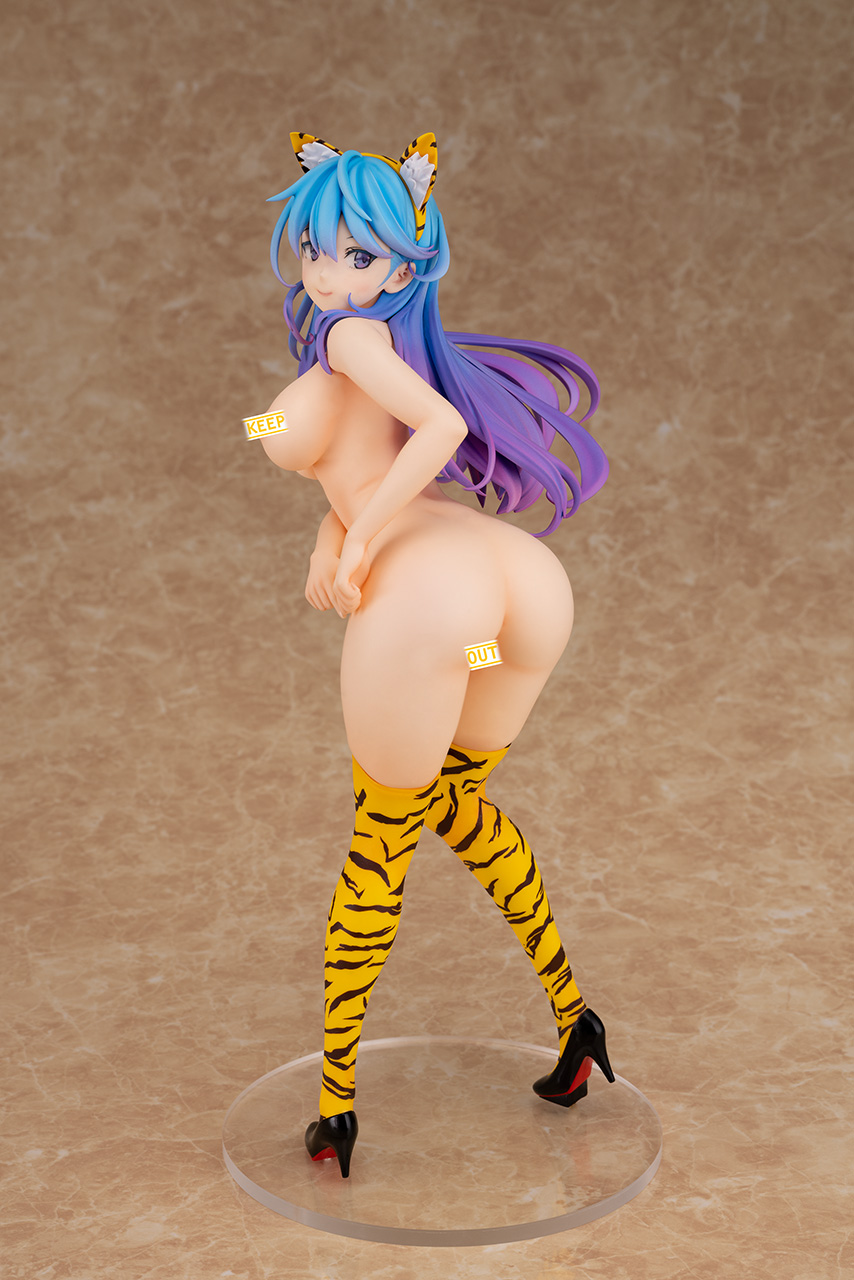 Let us enjoy some more images of Toratish na Shojo undressed, showing her natural tiger-ish form!
Toratish na Shojo by Daikikougyou will be available for pre-order until the 24th of March 2021 and for sale in August 20201!
© けけもつ / とらのあな
Sculpting by シュンゾー
Coloring by 明智逸鶴(大正堂)