Together with sexy Japanese cosplayer Tomo Kuon @kuon_0118 we visited the office of Daikikougyou again for another figurine review!
The name of the figure is Takatsuki Akiko ~淫れた棚卸し~.
Check out our video here for a detailed review!
Popular Japanese mangaka Ojo (おじょ) Sensei illustrated Takatsuki Akiko ~淫れた棚卸し~. Toshiro (唐詩郎) Sensei made the sculpture and  Wakimekanomatsu (わきメカのまつ) Sensei was in charge of the coloring.
Daikikougyou also made an article about the production of our video in Japanese. Please check it out here.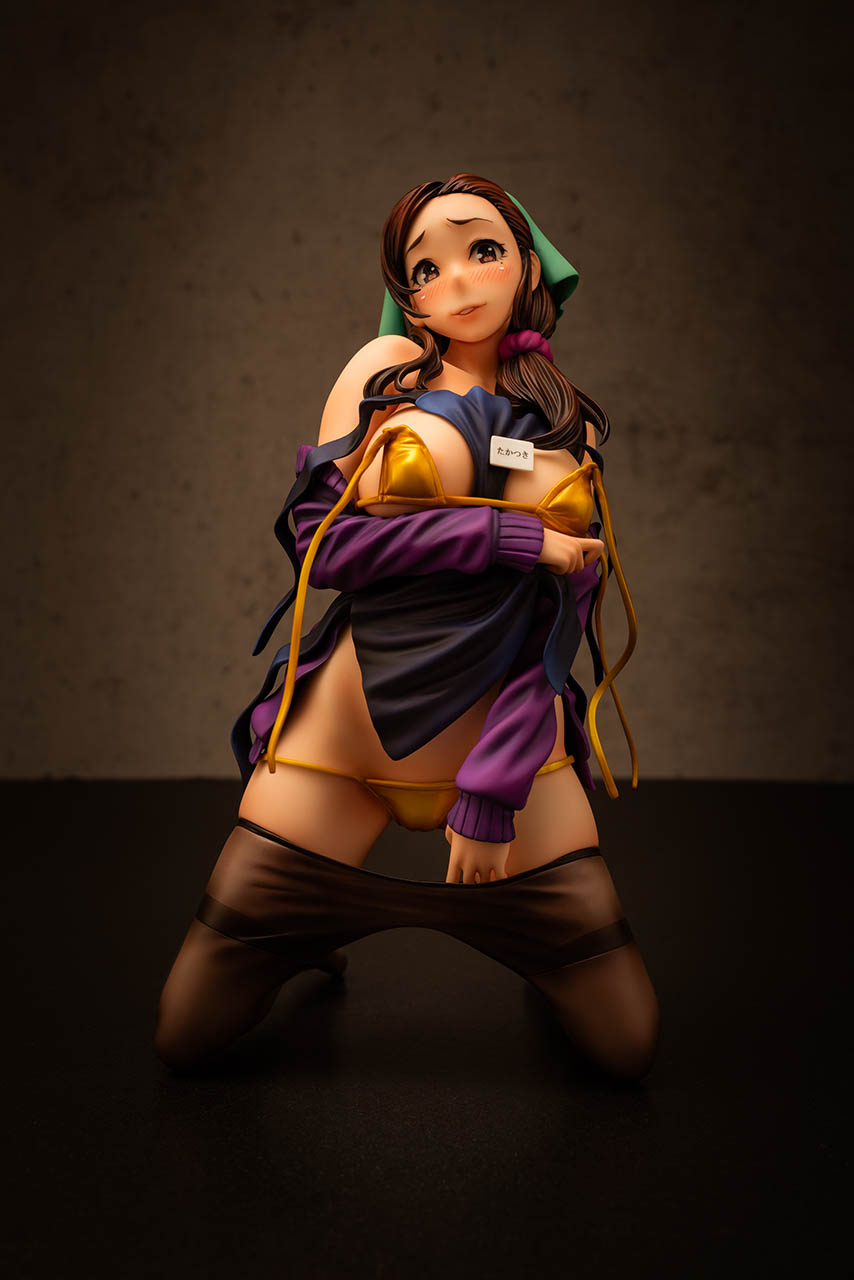 Takatsuki Akiko ~淫れた棚卸し~ is a supermarket clerk who is in charge of filling the shelves with new products. She is married and has two kids but her daily life is mostly boring.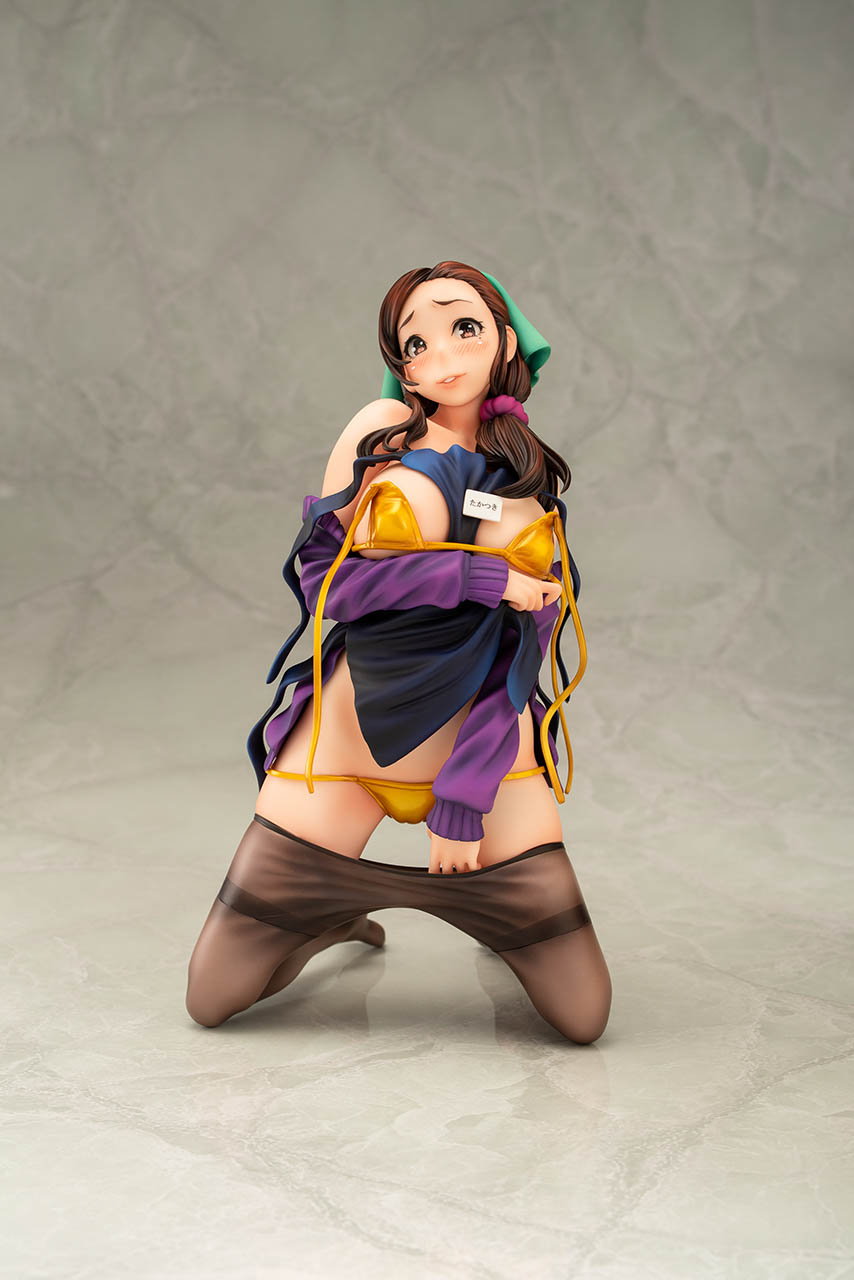 Her boss has a liking for her and asks her to wear a bikini for work. As she does as he pleases he furthermore demands her to get undressed.
This is the scene which was captured with this figurine of Takatsuki Akiko ~淫れた棚卸し~ by Daikikougyou.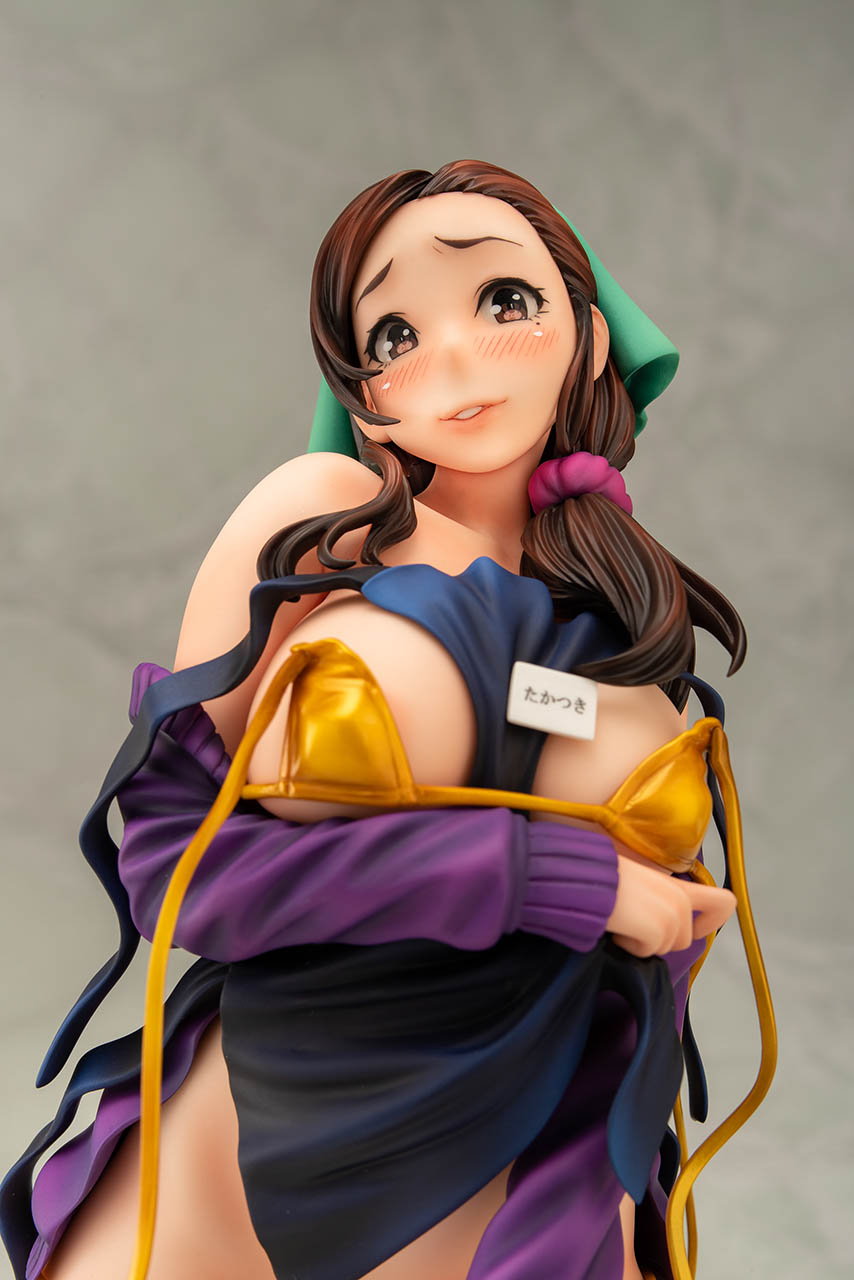 This figurine can be displayed in multiple variations. The first of which is Takatsuki Akiko ~淫れた棚卸し~ fully dressed wearing her purple sweater, her blue apron, her gold bikini as well as her green hair towel. Her nametag sais "Takatsuki"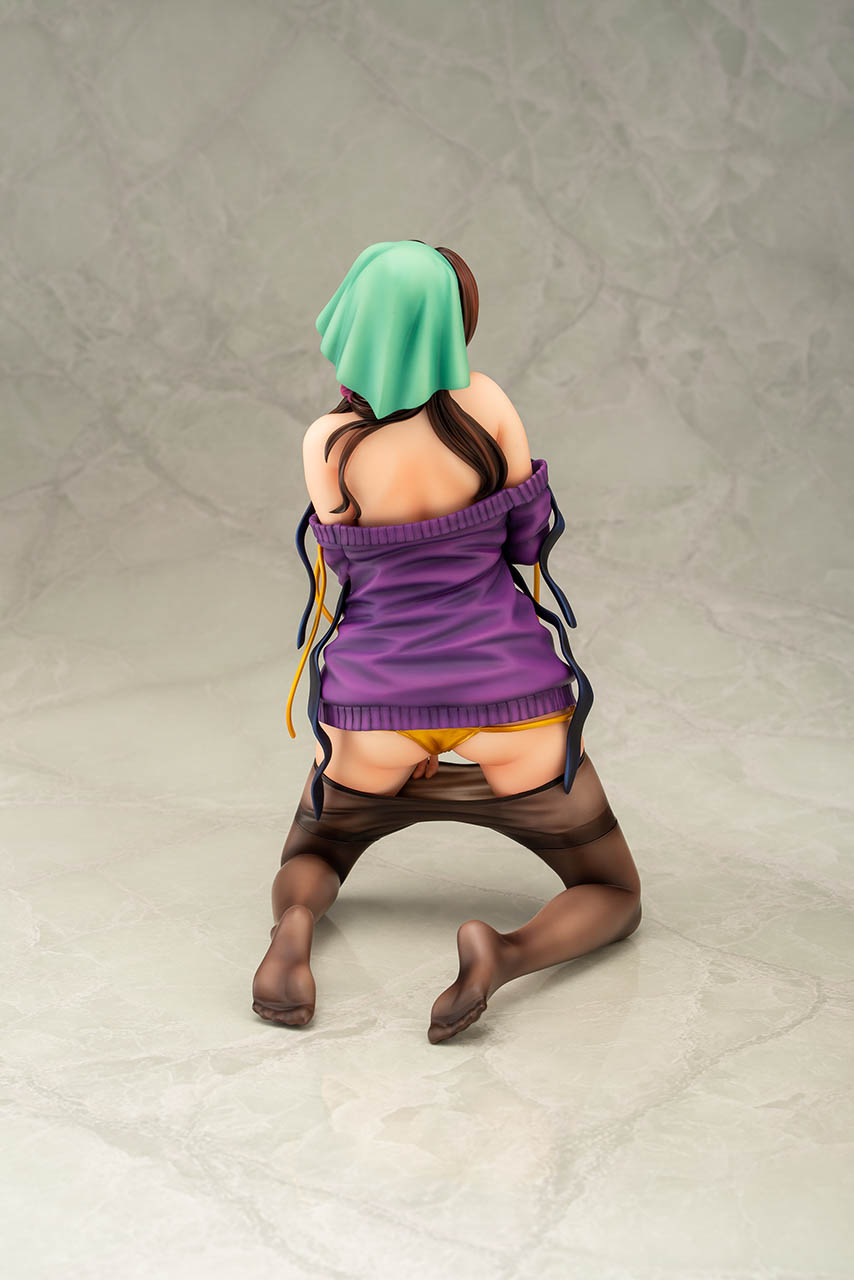 A view from behind on Takatsuki Akiko ~淫れた棚卸し~ fully dressed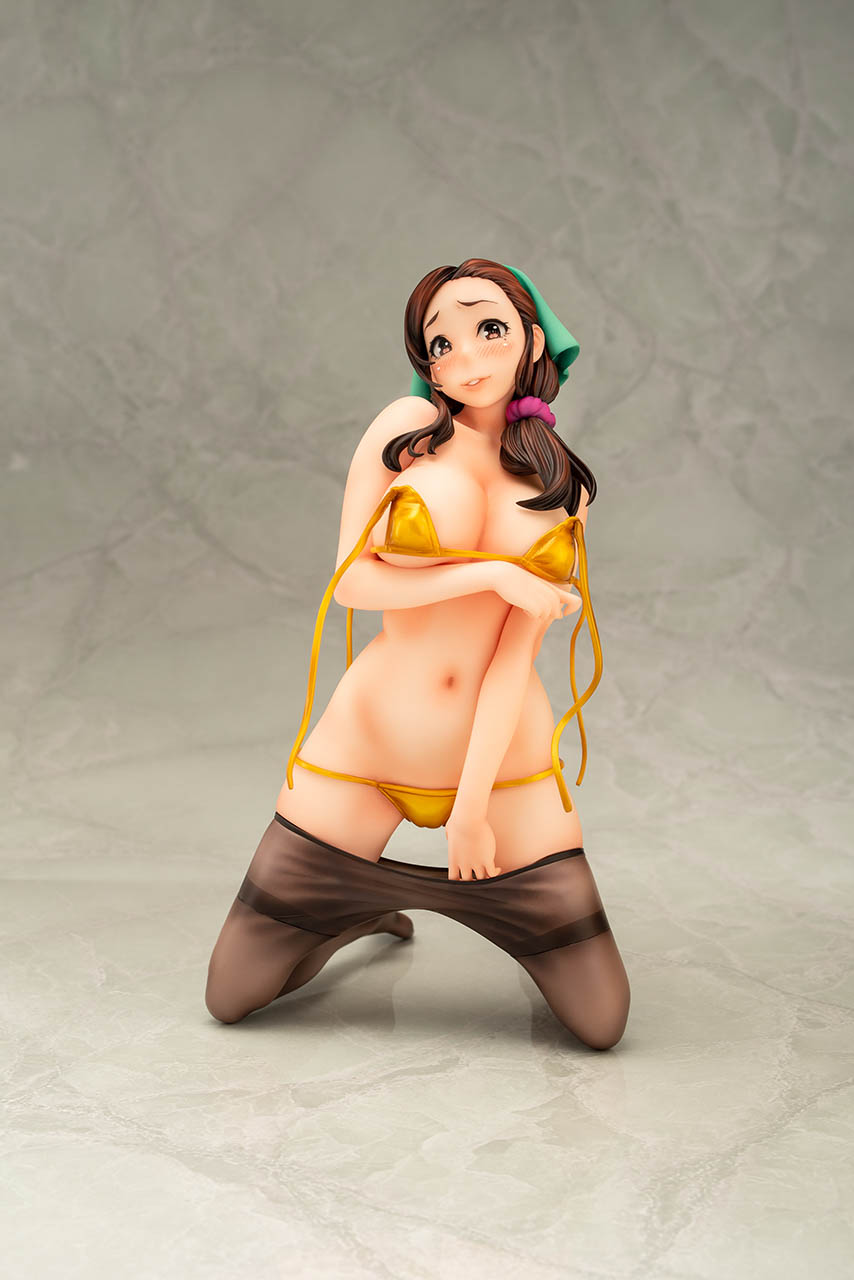 The second version is her only wearing her bikini.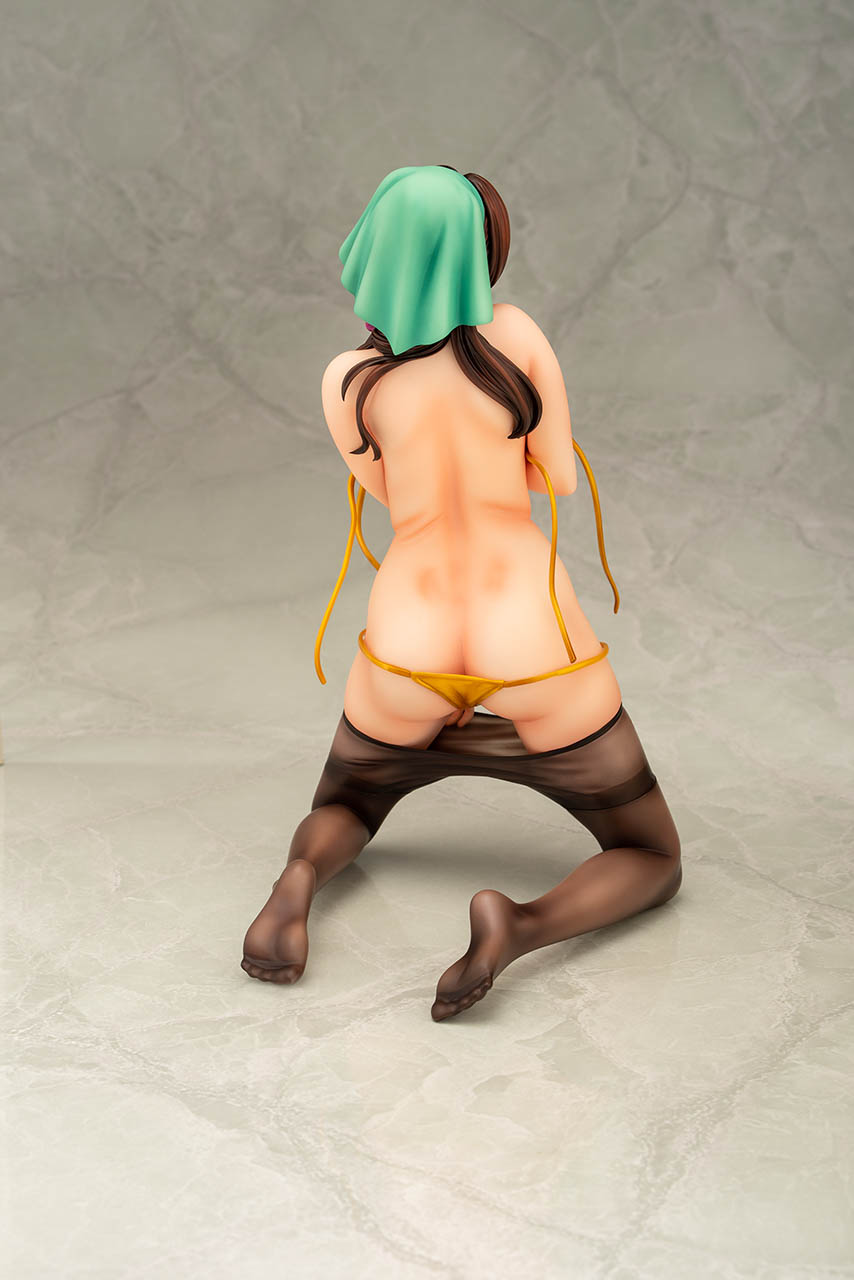 A view on her behind. You can see that she already released her bikini on the back. So sexy! A perfect capture of the moment!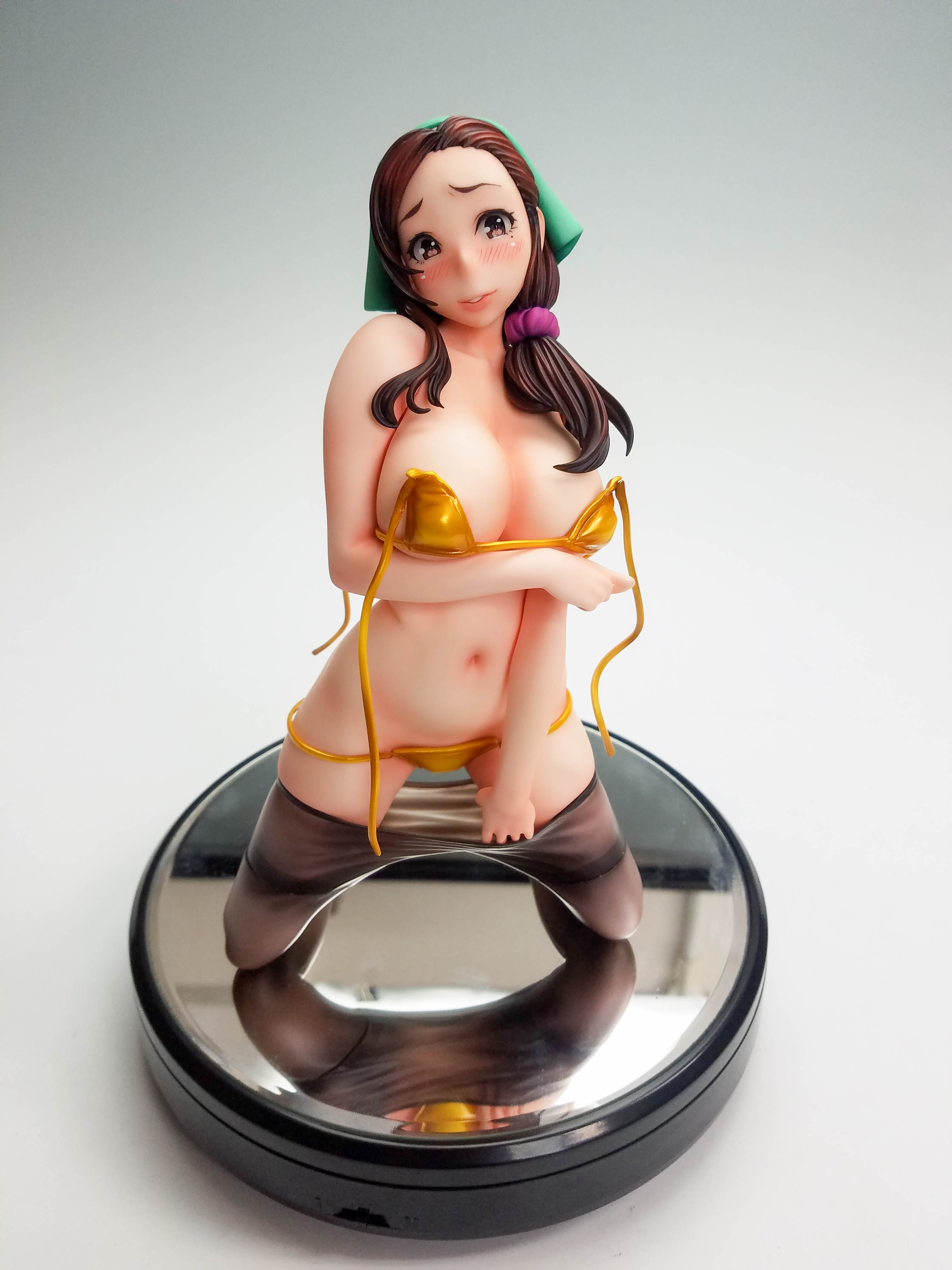 Her facial expression is one of her greatest charm points. She looks embarrassed but at the same point, she seems to enjoy it!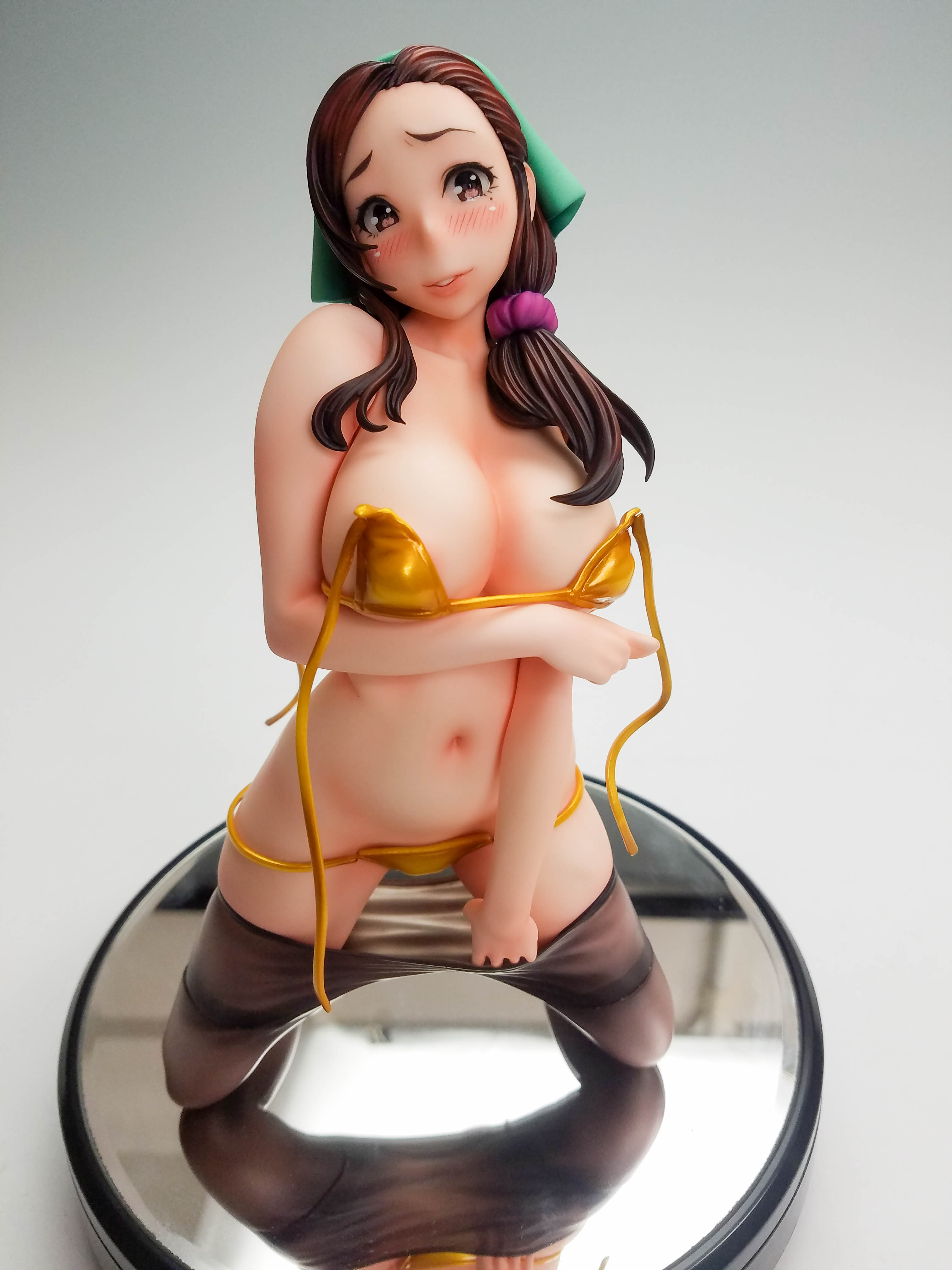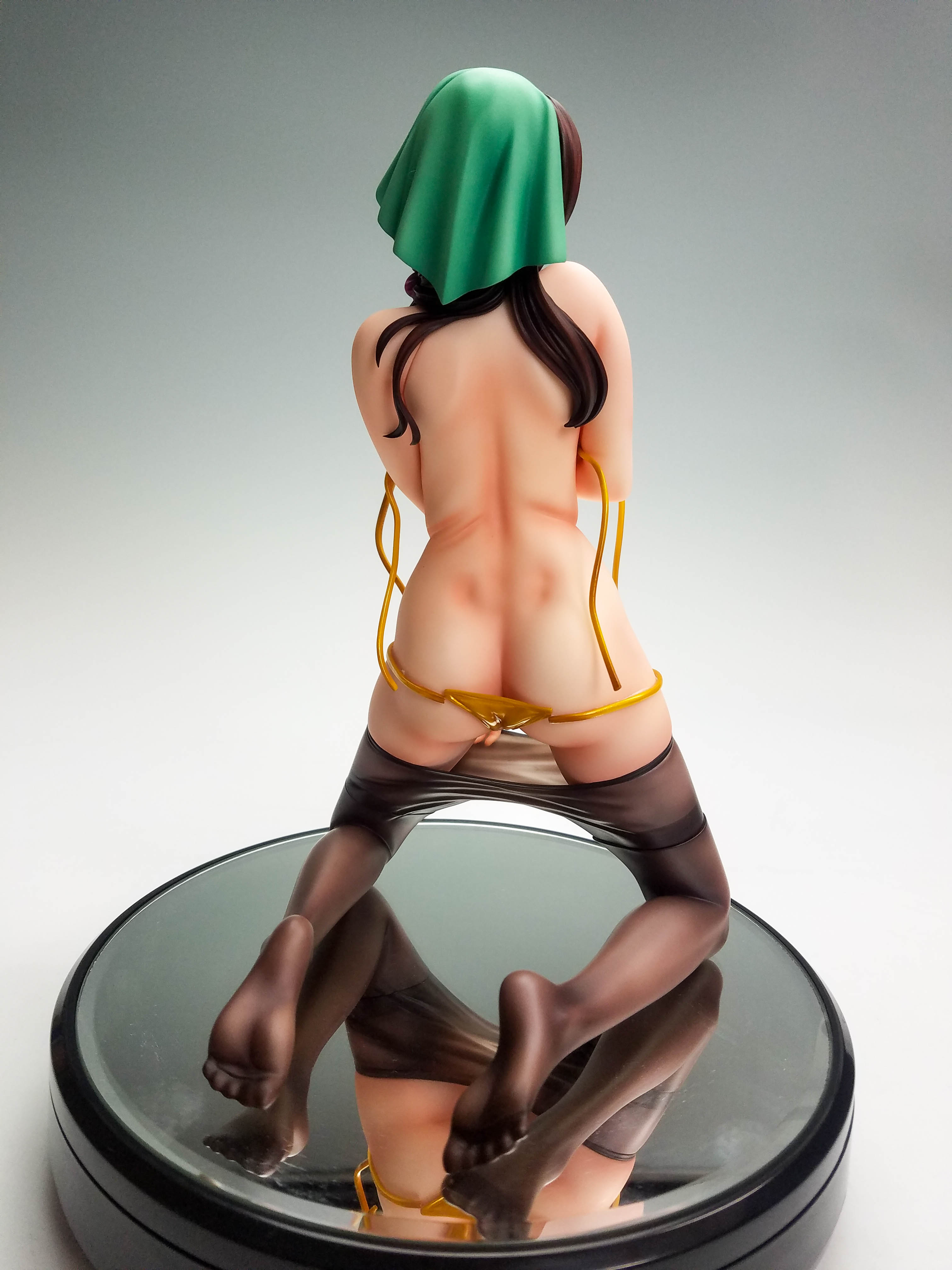 Tomo Kuon as Takatsuki Akiko ~淫れた棚卸し~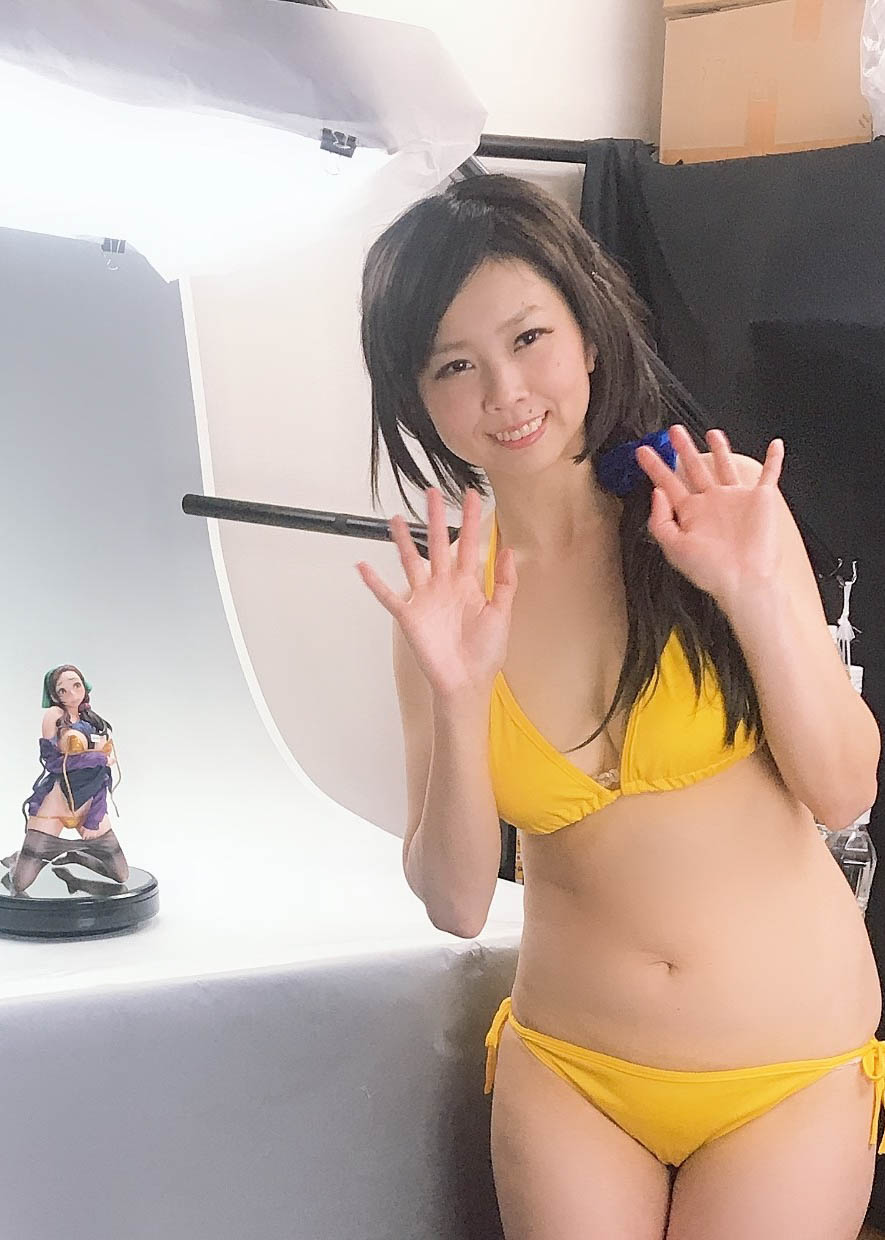 Japanese sexy cosplayer Tomo Kuon @kuon_0118 joined us for the shooting. She was cosplaying as Takatsuki Akiko ~淫れた棚卸し~ in her bikini version!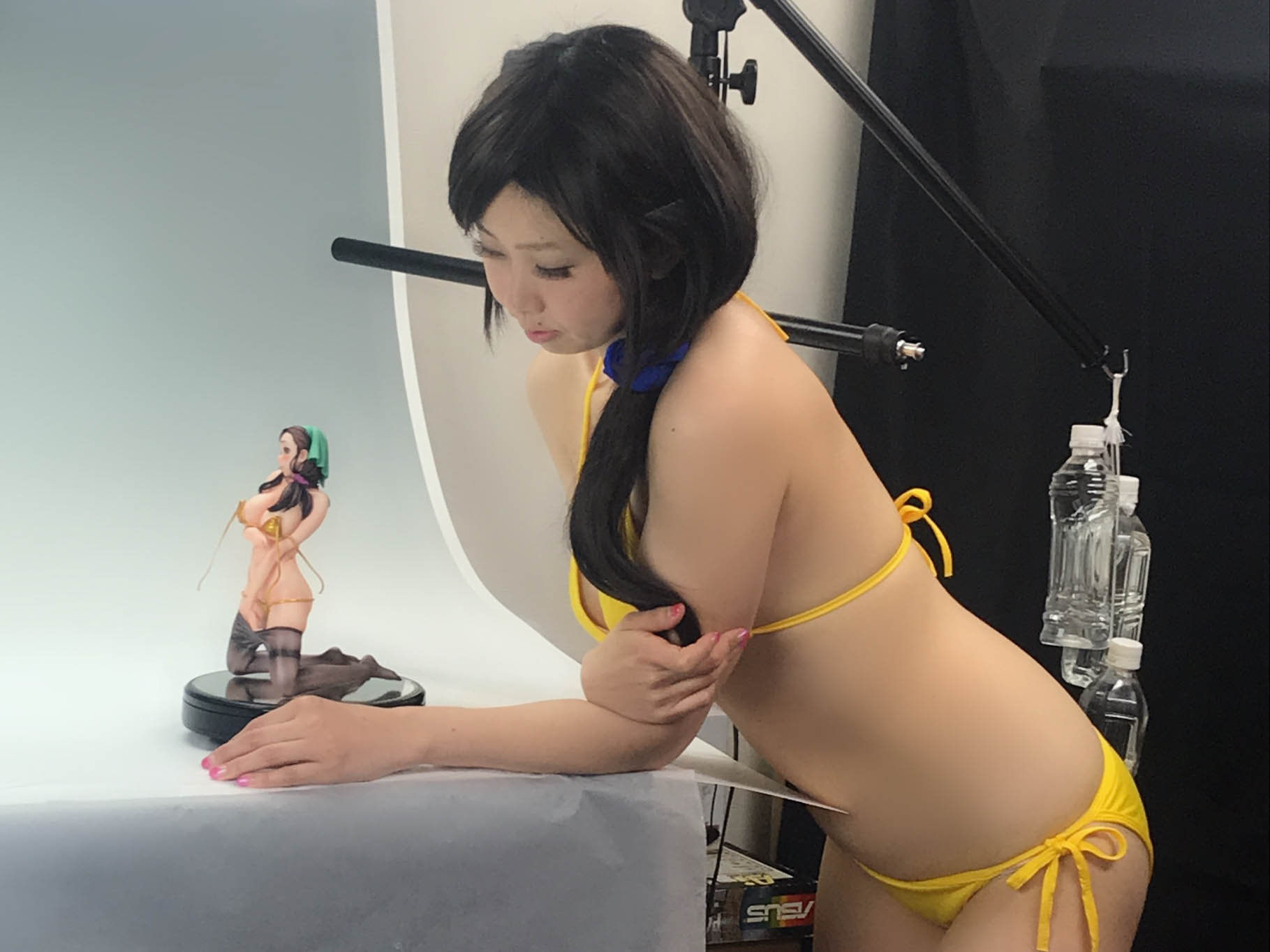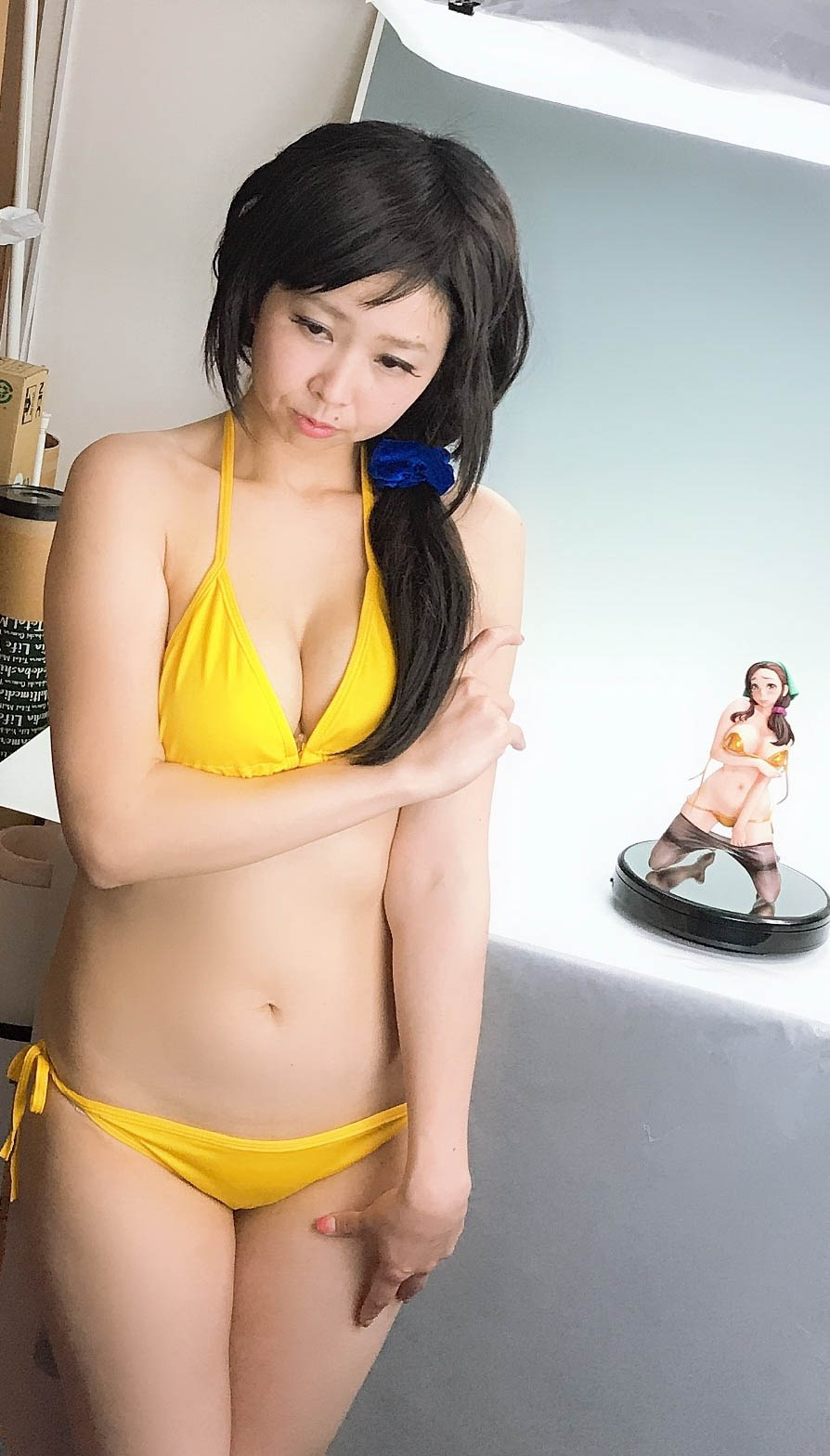 They look very beautiful together, don't they!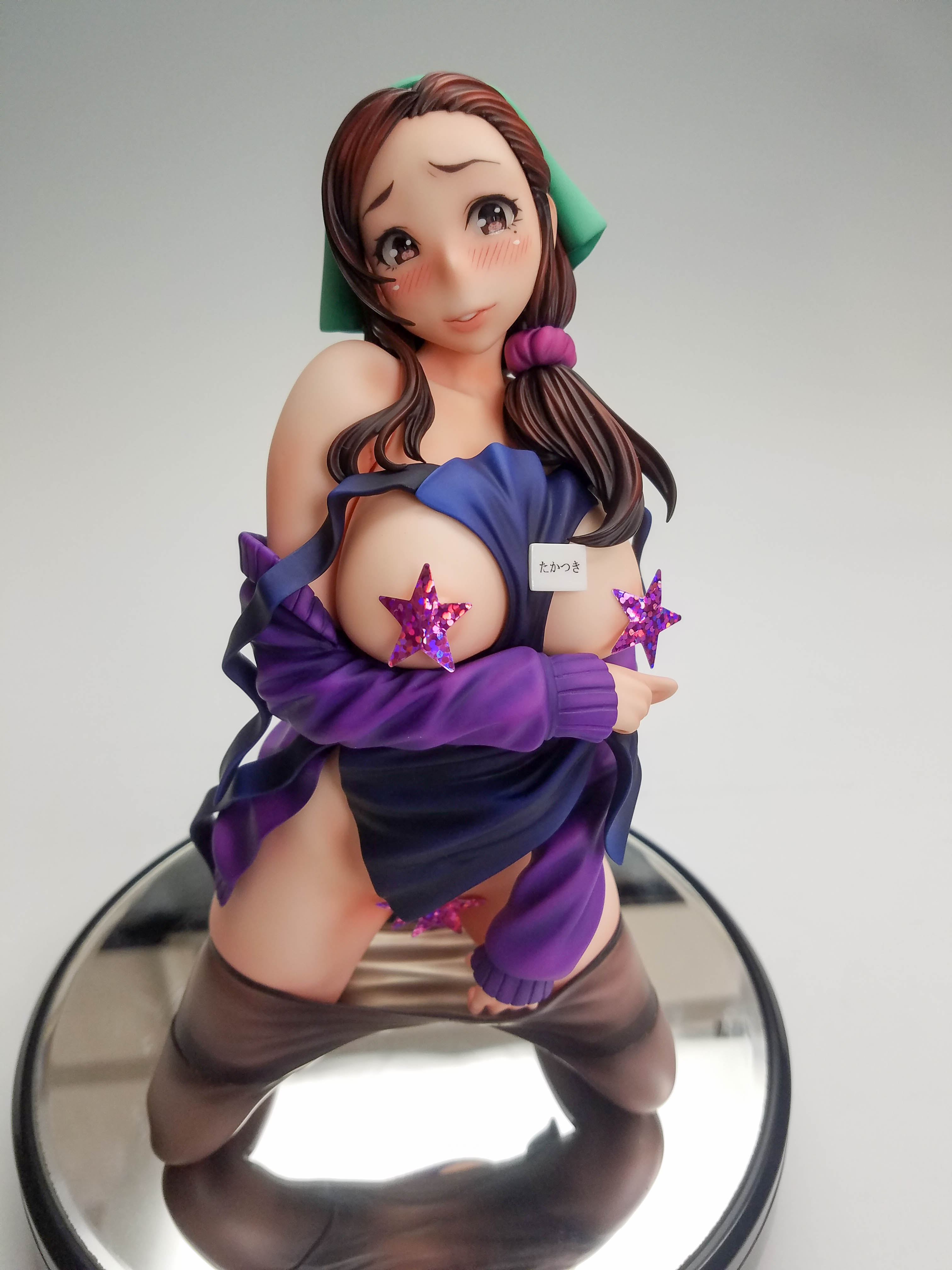 The third version you can displayer Takatsuki Akiko ~淫れた棚卸し~ in is taking off her bikini while keeping on the apron and sweater.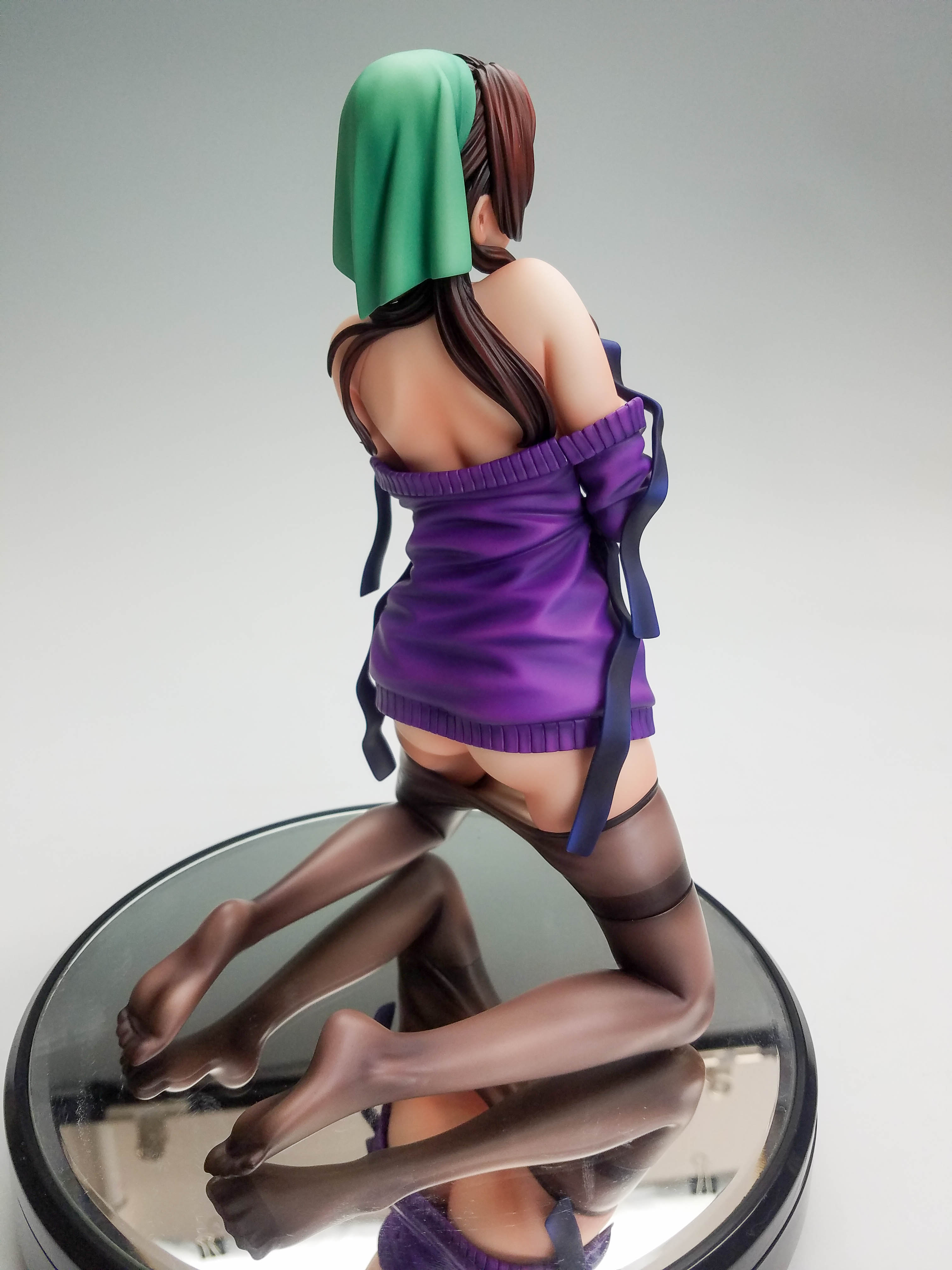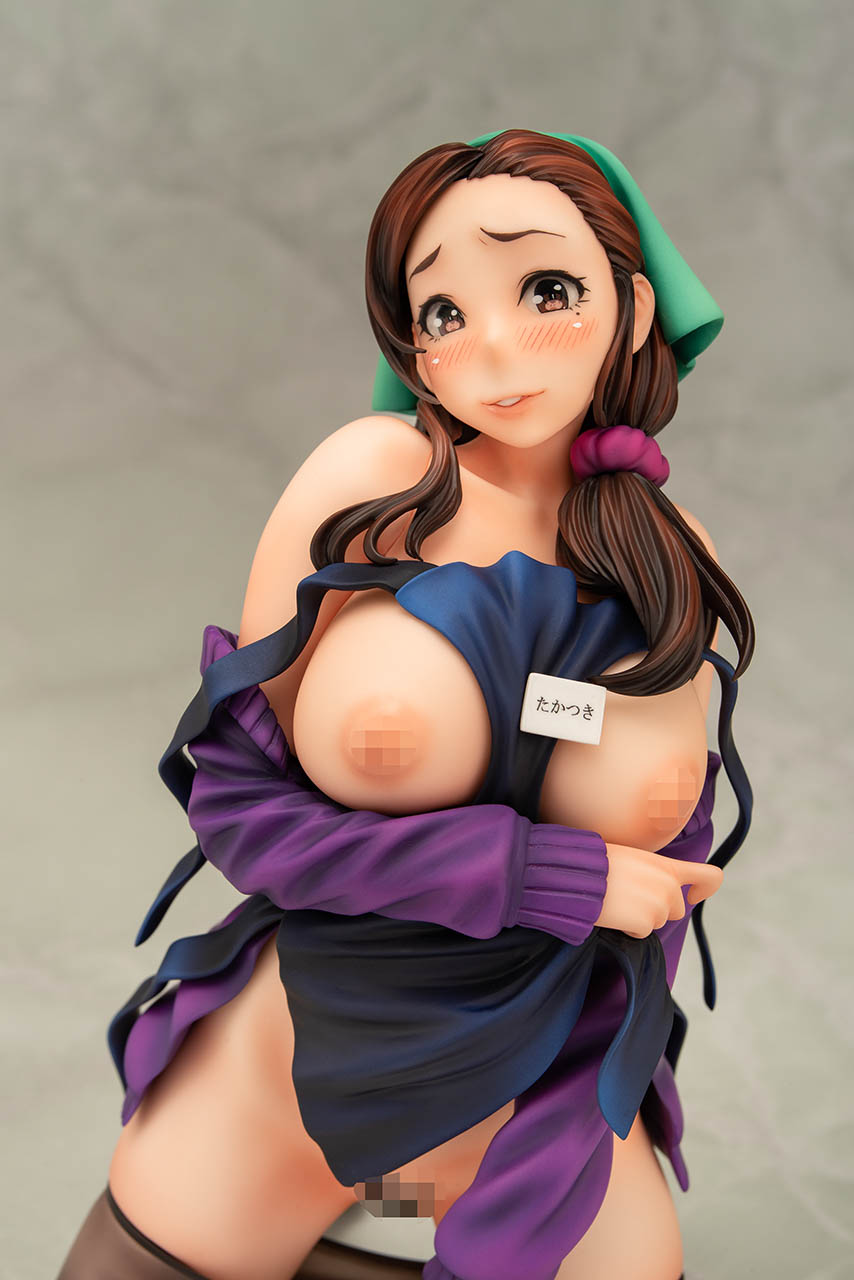 Last but not least, completely undressing her! That way her purple hairband and green hair towel stand out especially.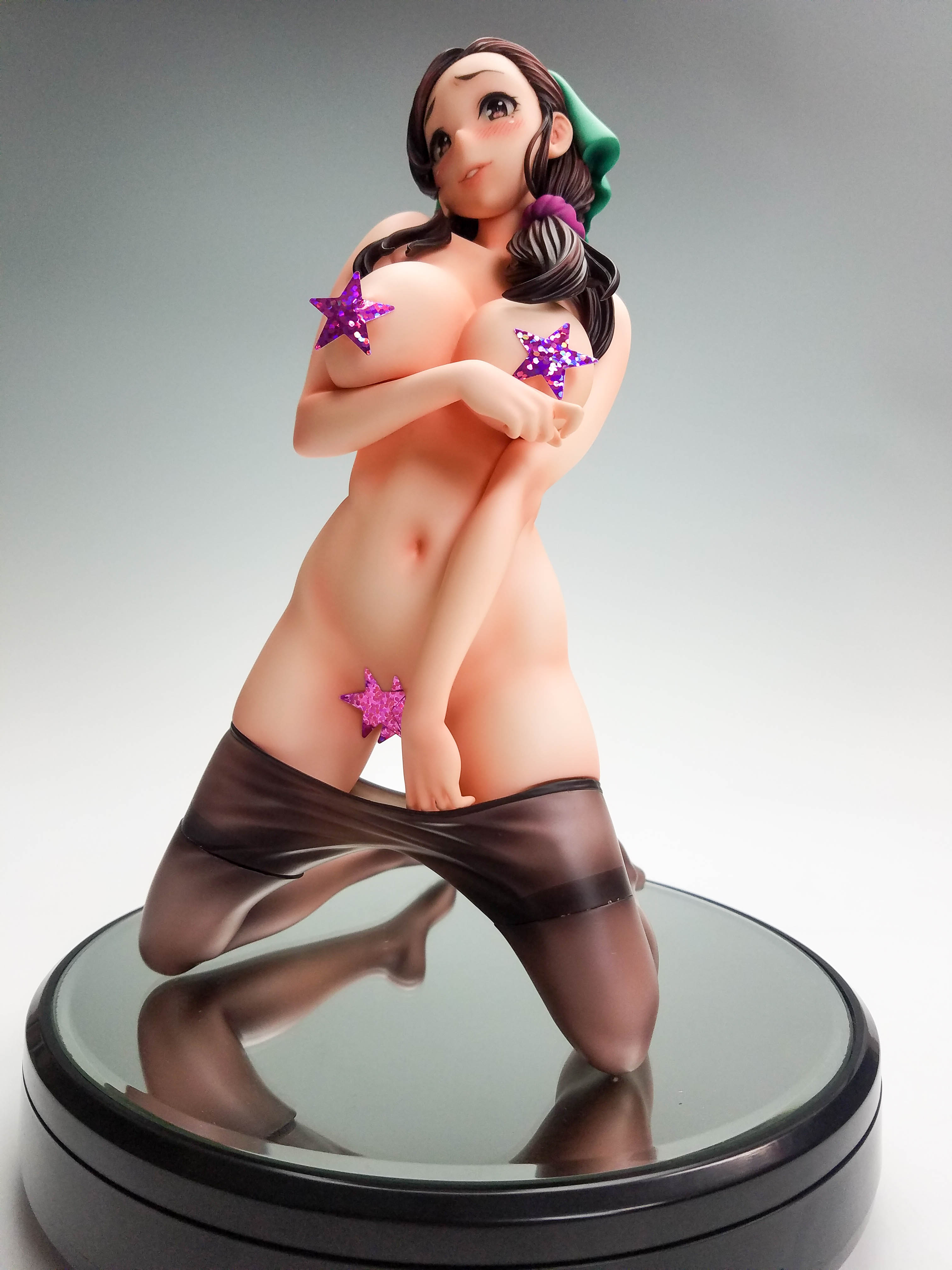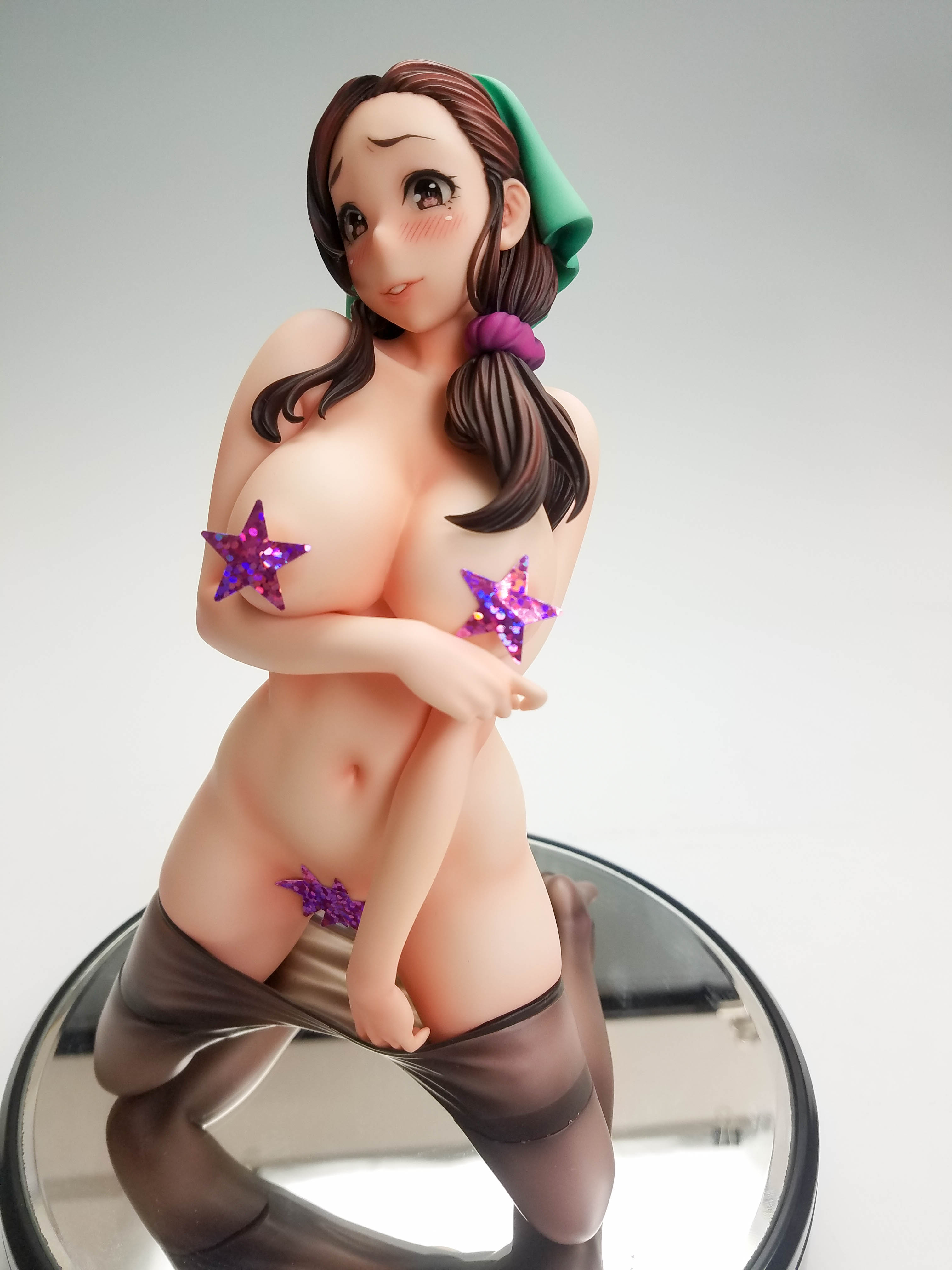 We used purple stars to cover up the sensitive parts in our YouTube video.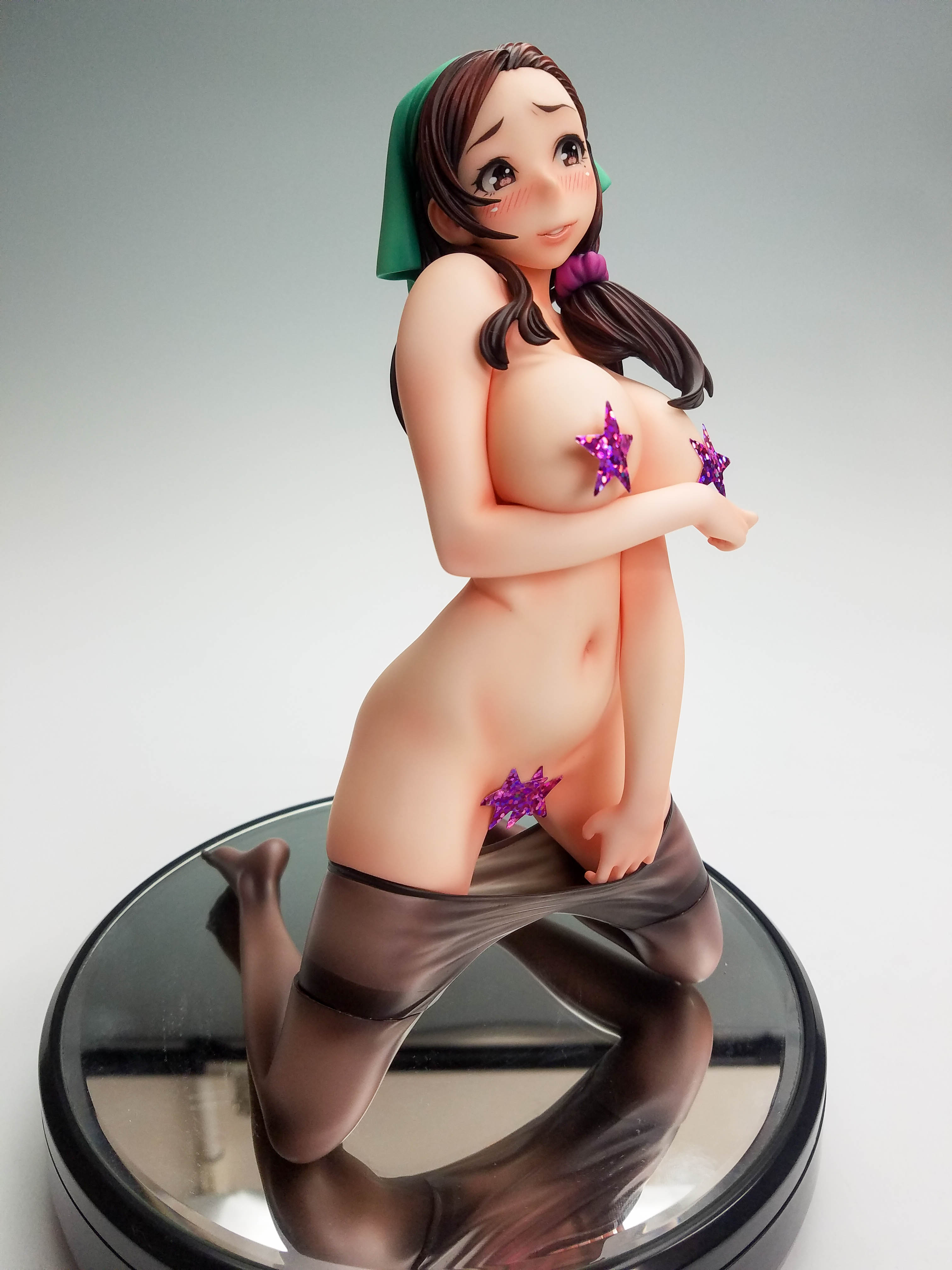 Beautiful, sexy, kawaii! Let's enjoy the rest of the show!
She is now available for pre-order until June 2019 and on sale in October 2019!
© おじょ
Illustrated by Ojo (おじょ)
Sculptured by Toshiro (唐詩郎)
Coloring by Wakimekanomatsu (わきメカのまつ)
Takatsuki Akiko ~淫れた棚卸し~ by Daikikougyou
Find the figure on amiami >><<
Check out Daikikougyou's social media channels:
http://www.daikikougyou.com
Instagram: https://www.instagram.com/daikikougyou
Facebook: https://www.facebook.com/daikikougyou
Twitter (JP): https://twitter.com/DAIKIkougyou