We visited the office of Daikikougyou again for another figurine review!
This time's figure is Sakura Natsuki an original design by Oryo sensei!
Find her here:
https://bit.ly/31idBsI
Check out our video review here:
https://youtu.be/jPUj49zUHyo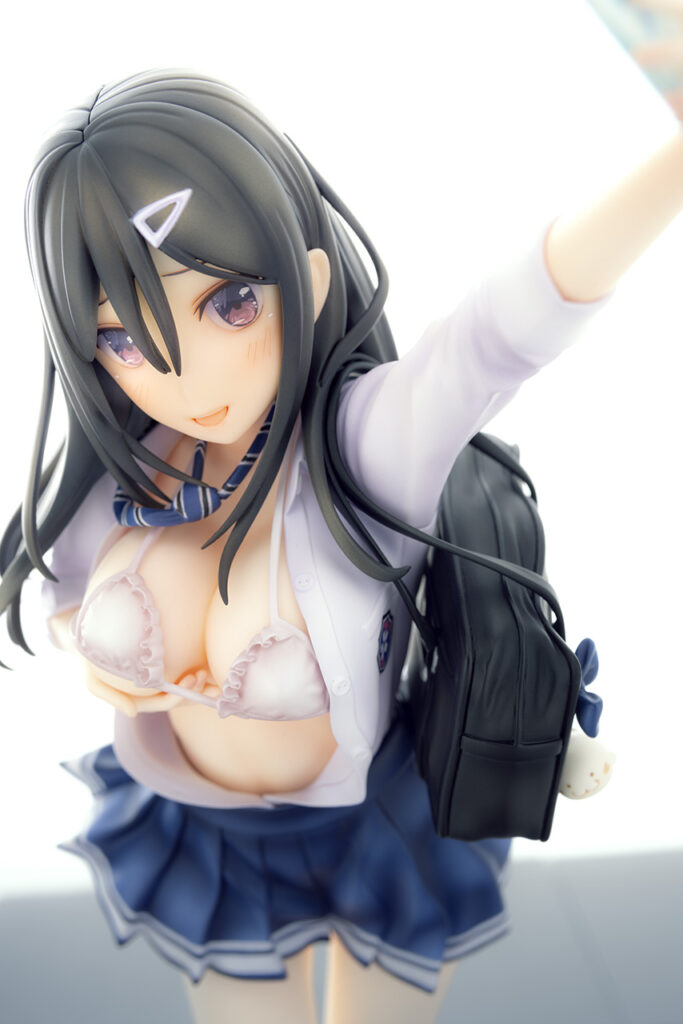 This time's figure is Sakura Natsuki an original design by Oryo sensei!

This beautiful school girl is a popular social media icon who loves to take sexy selfies!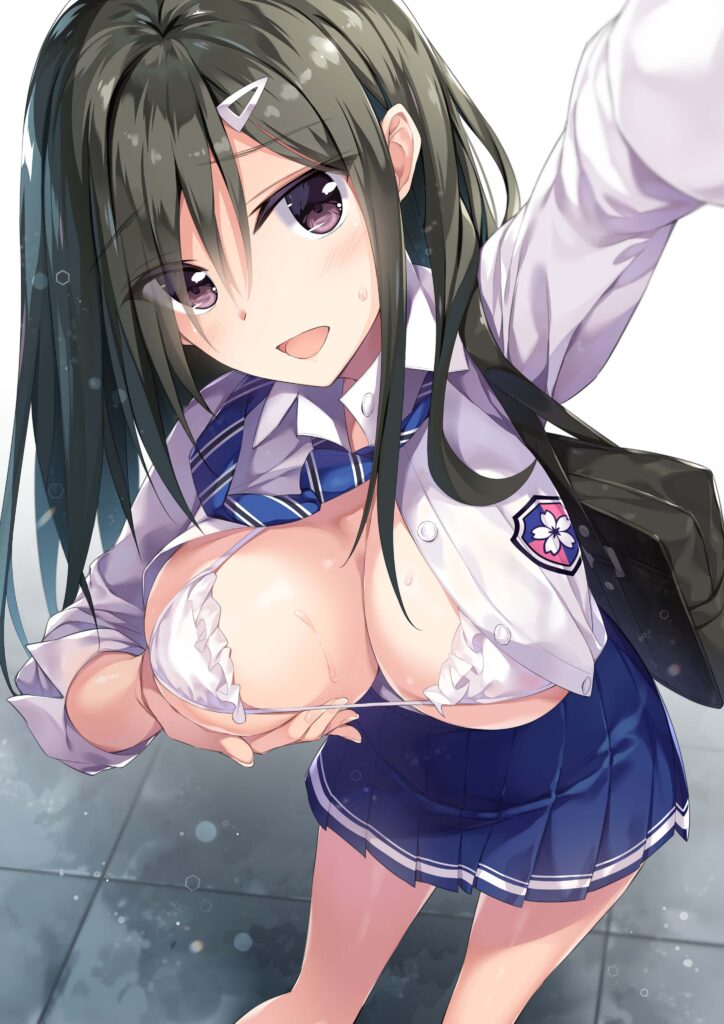 This time the artwork was actually made as the inspiration for the figurine!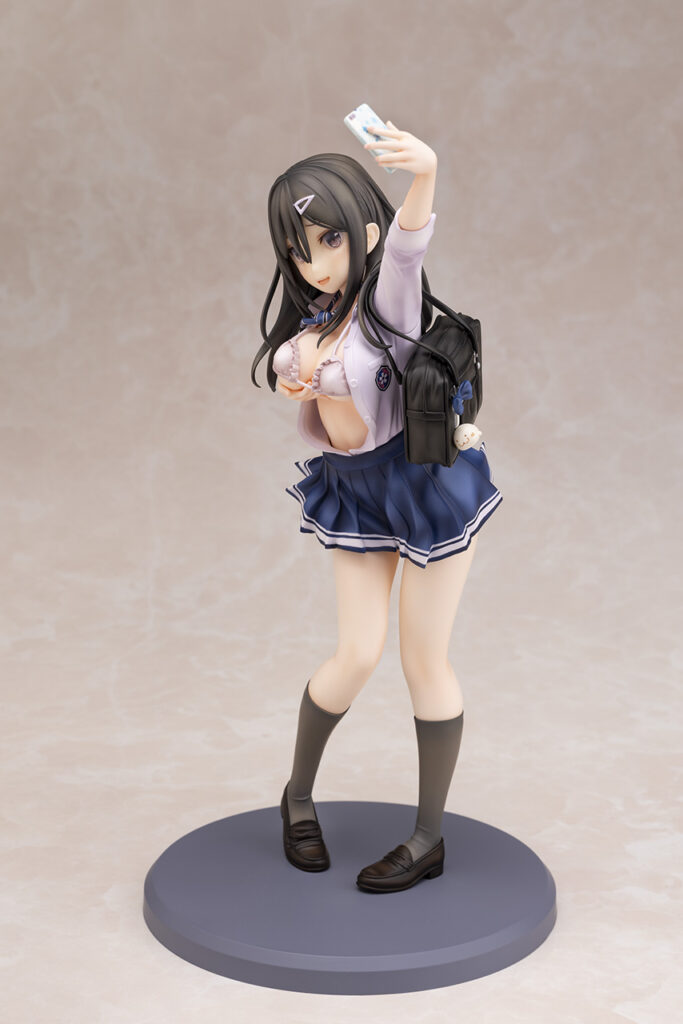 Her uniform consists of a light lavender shirt and short blue skirt.
Her skirt is so short that if you look from behind you'll get a view of her panties.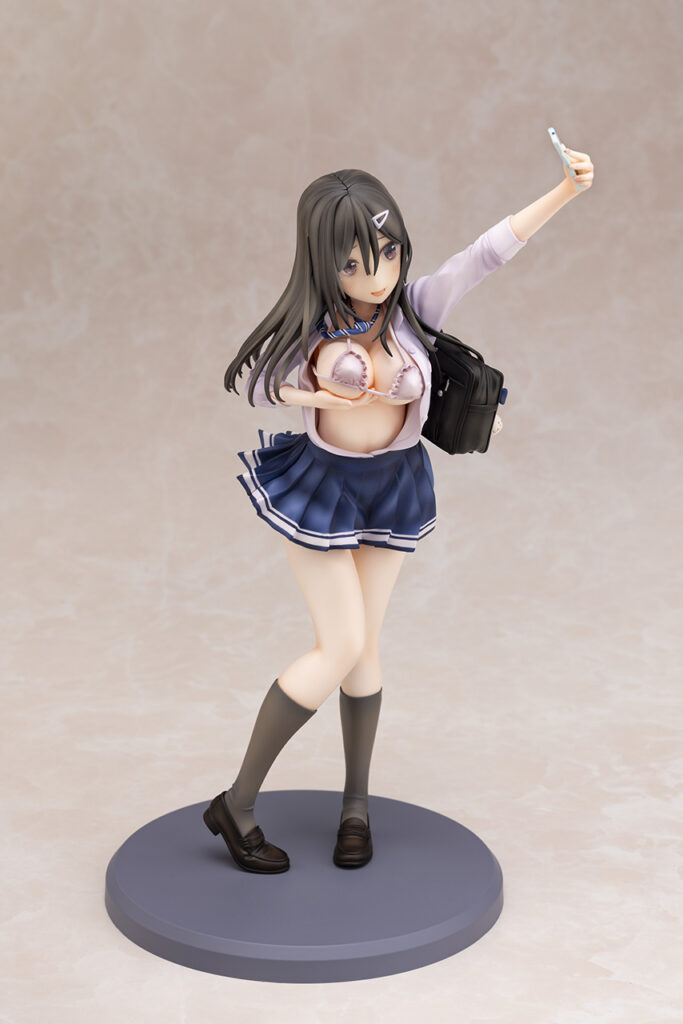 But her most noticeable point is that her shirt is wide open revealing her ample chest!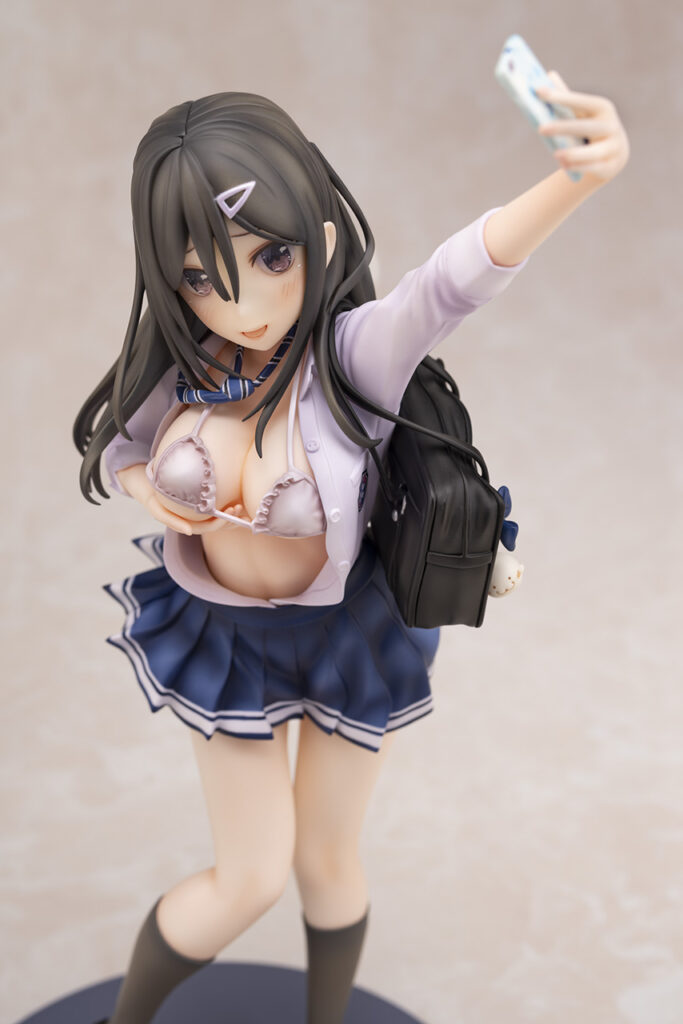 She wears a skimpy bikini underneath her uniform which she is showing off for the camera.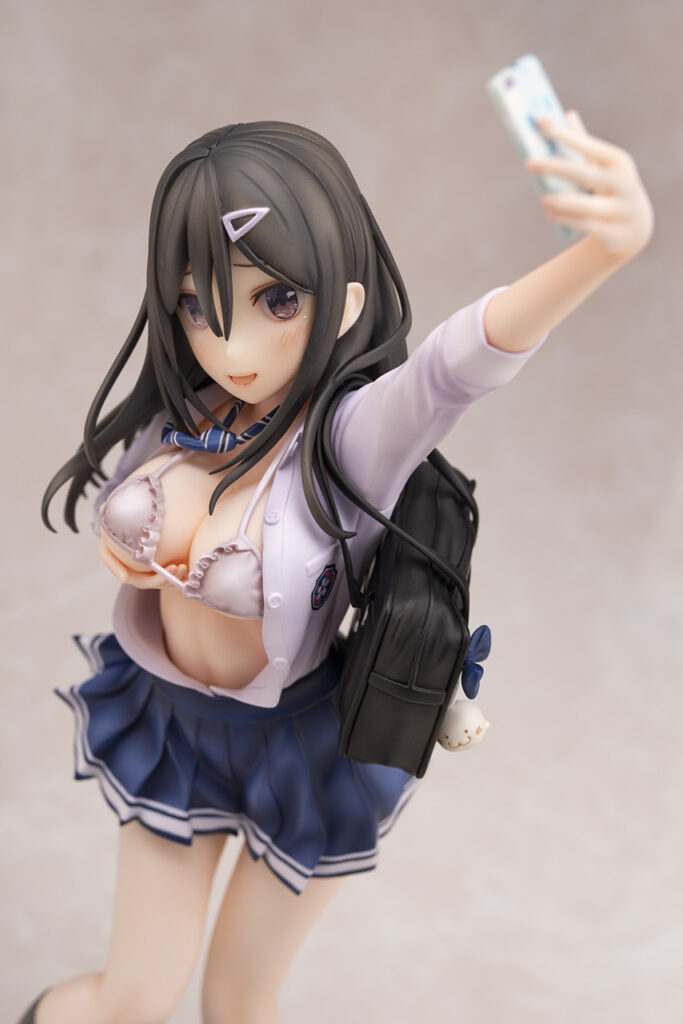 With her right hand she even raises her breast to make it more prominent for a super sexy selfie.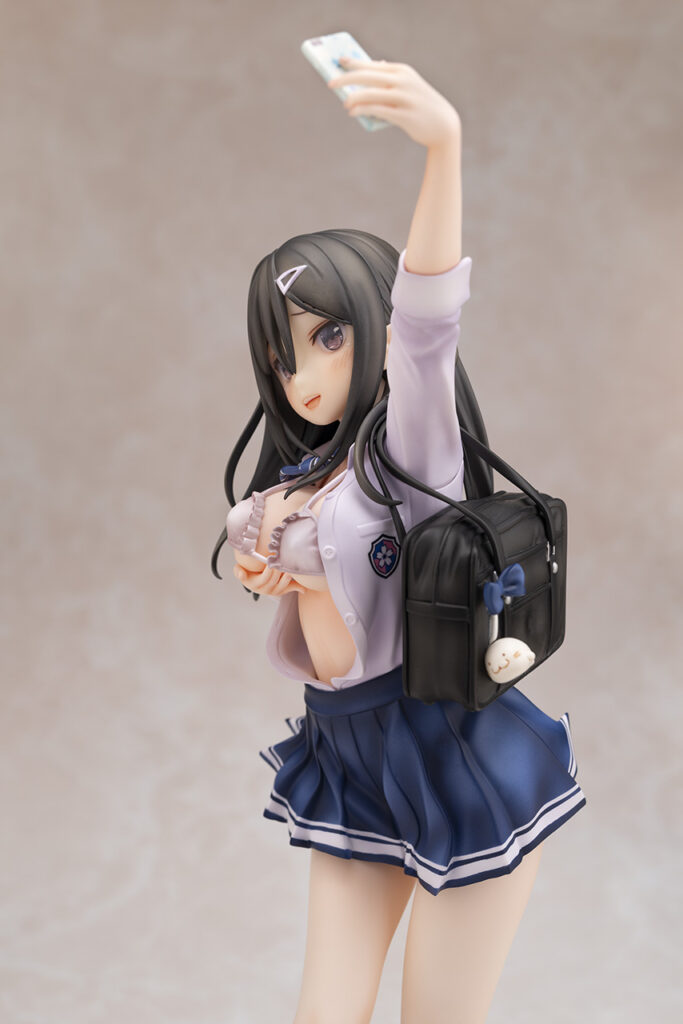 Sakura is a selfie master! She also has her school bag over her left arm which is raised high for that perfect 45 degree angle shot.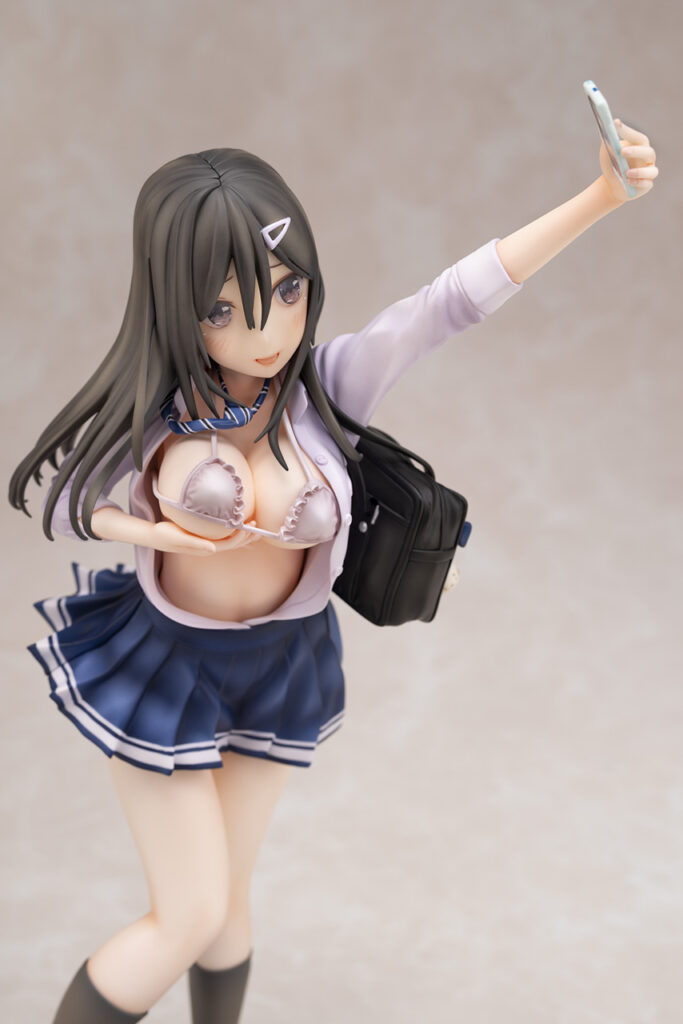 She also wears a cute blue necktie. Her eyes have a nice purple gradient to them. And her lavender hairpin tops off the look.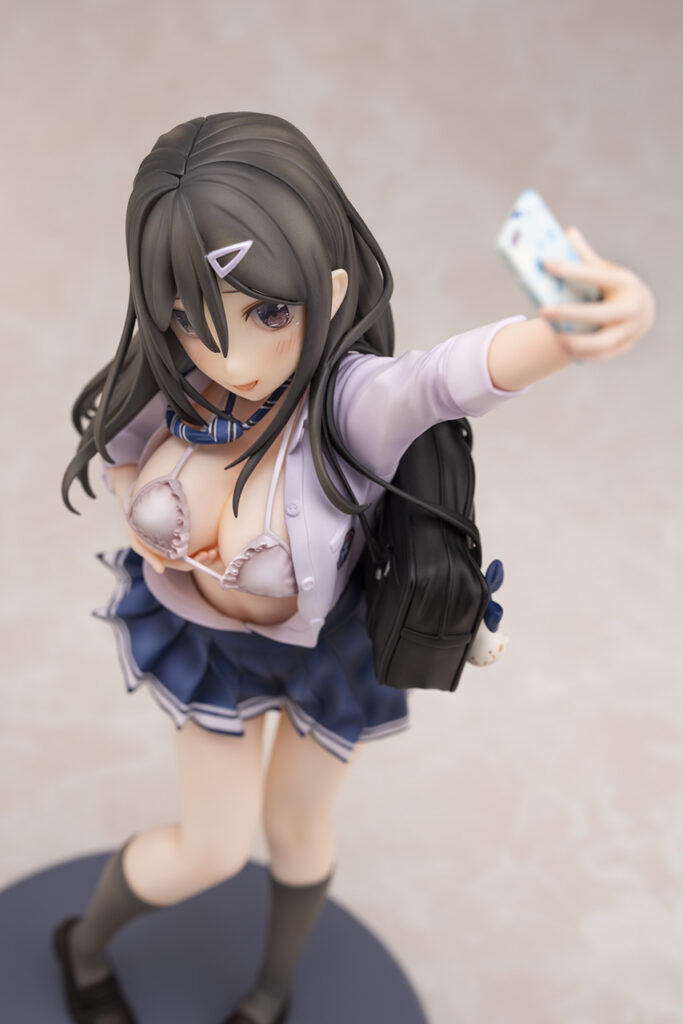 Her hair is an ash color which also matches her socks.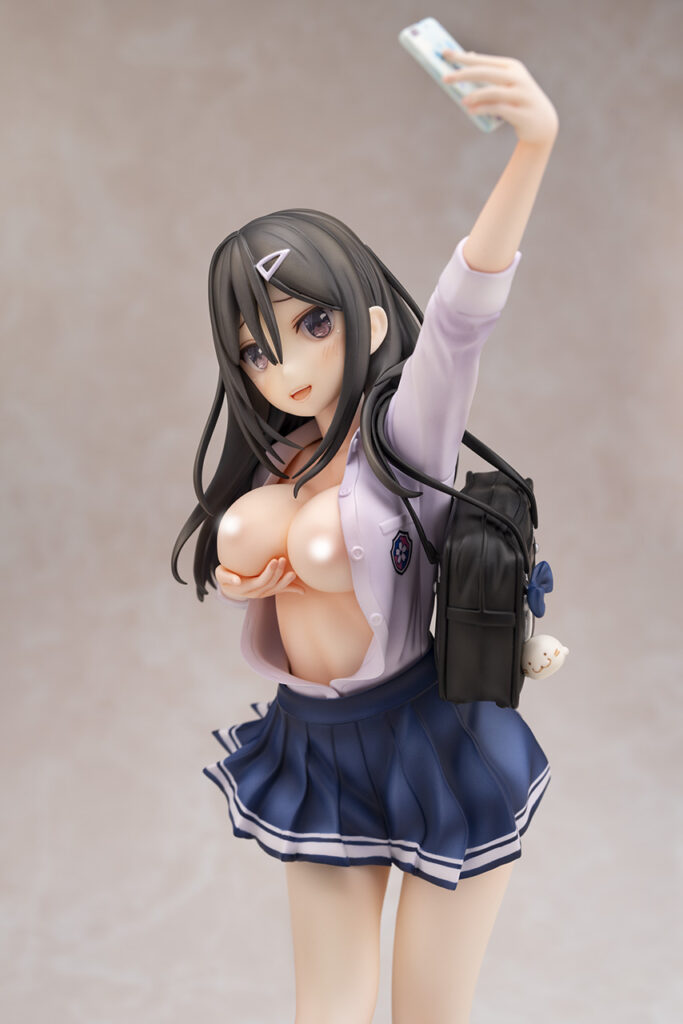 It is also possible to remove her bikini which will raise the level of her selfie photos dramatically.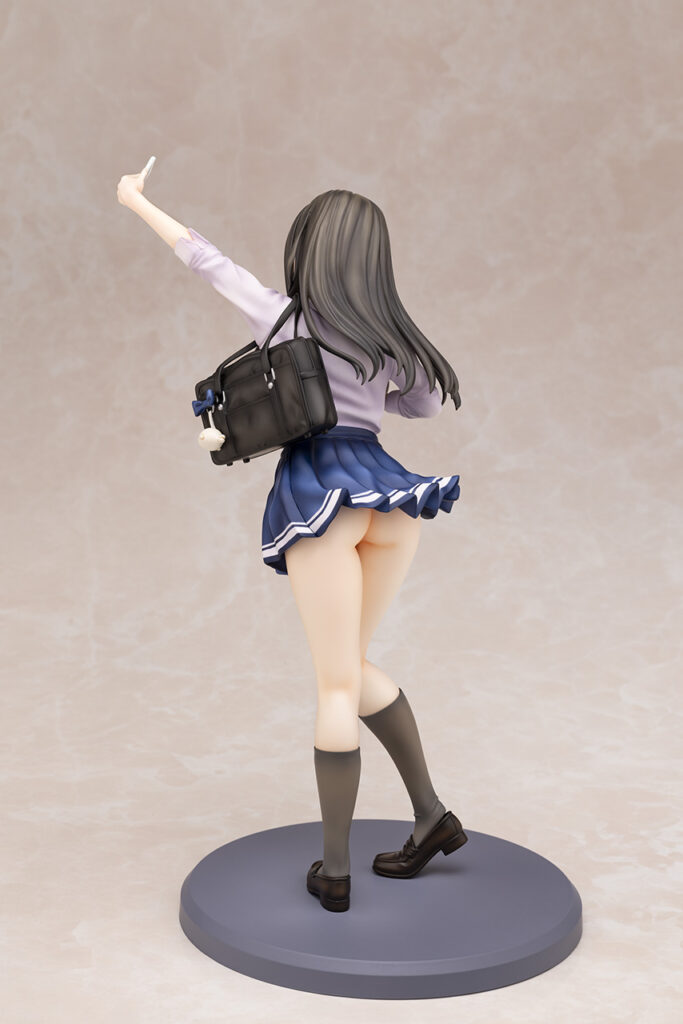 A panty-less back shot is also a nice option.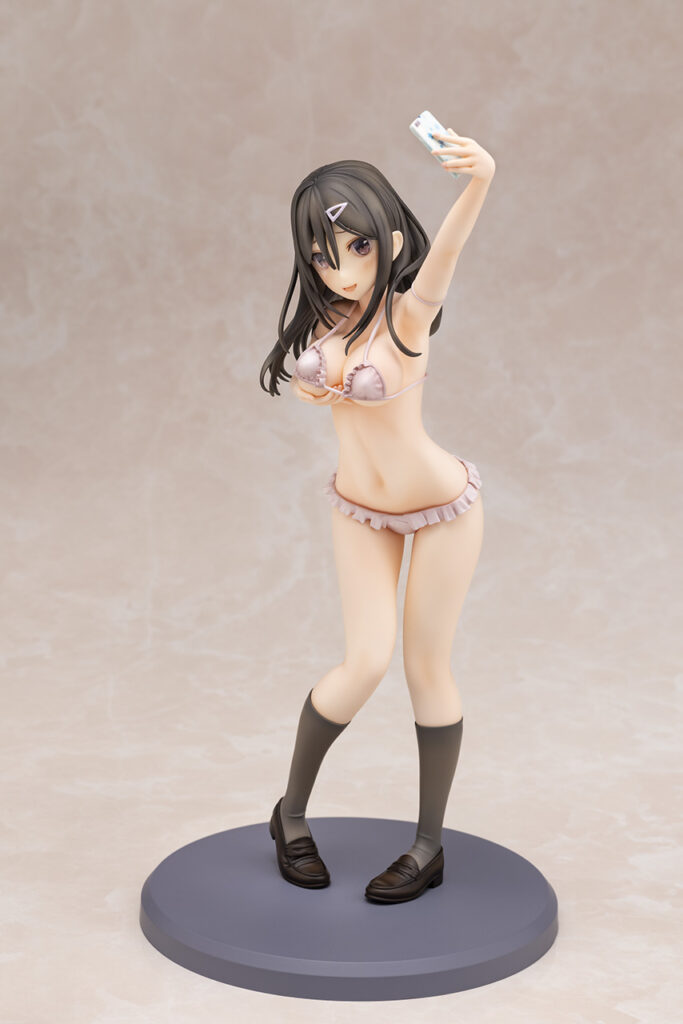 You can also remove her uniform and have her displayed solely in her cute swimwear!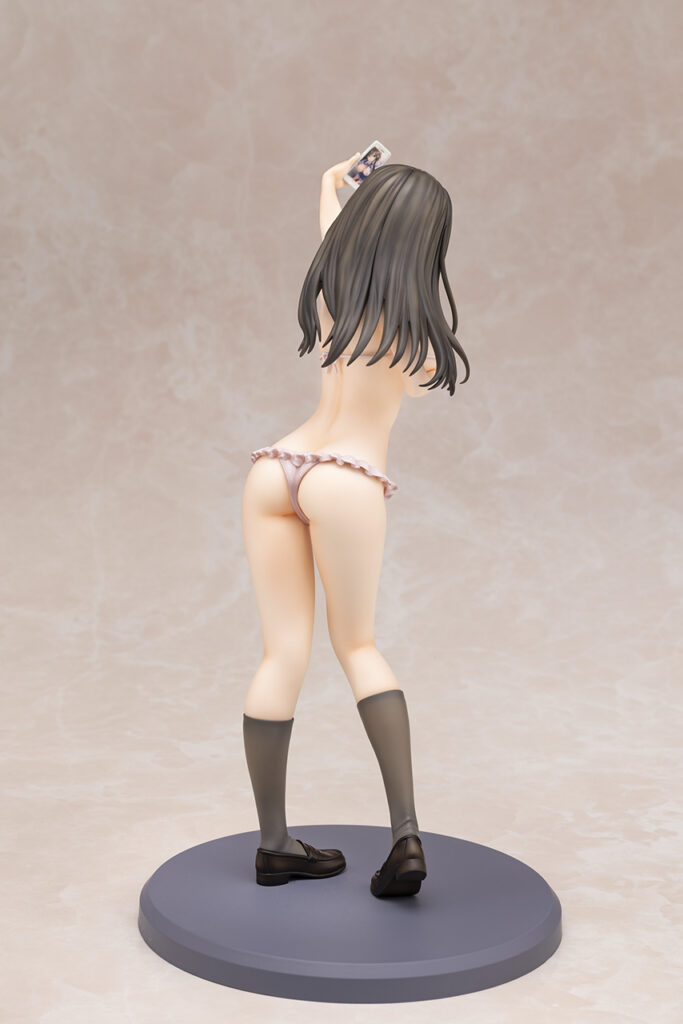 You may also notice that the photo in her phone is the same as the original artwork!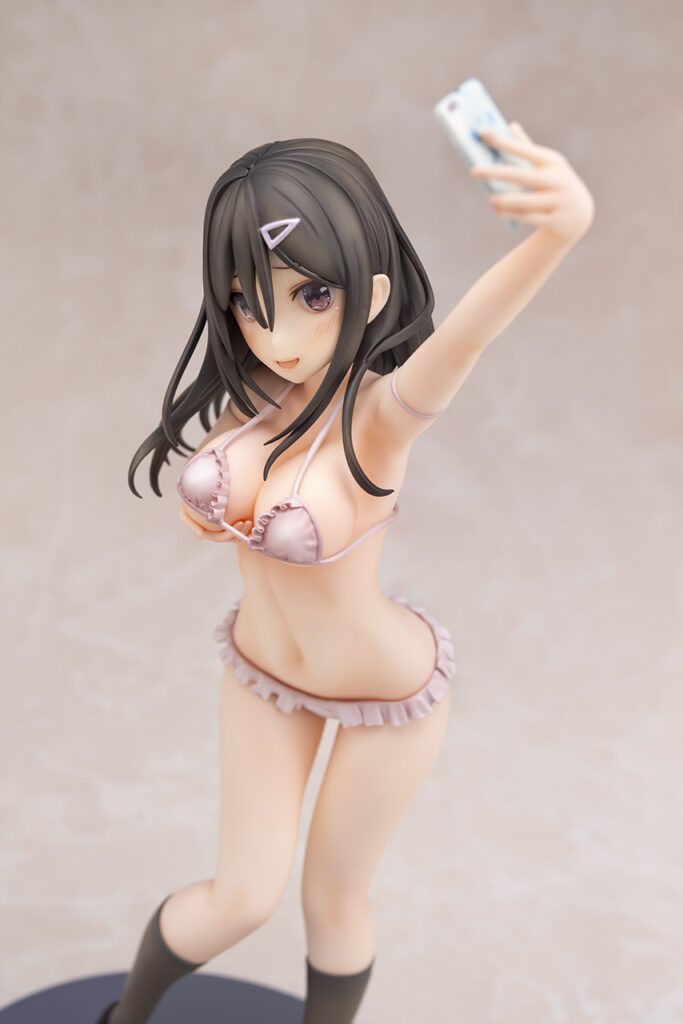 Swimwear selfies should make some waves on her social media platforms!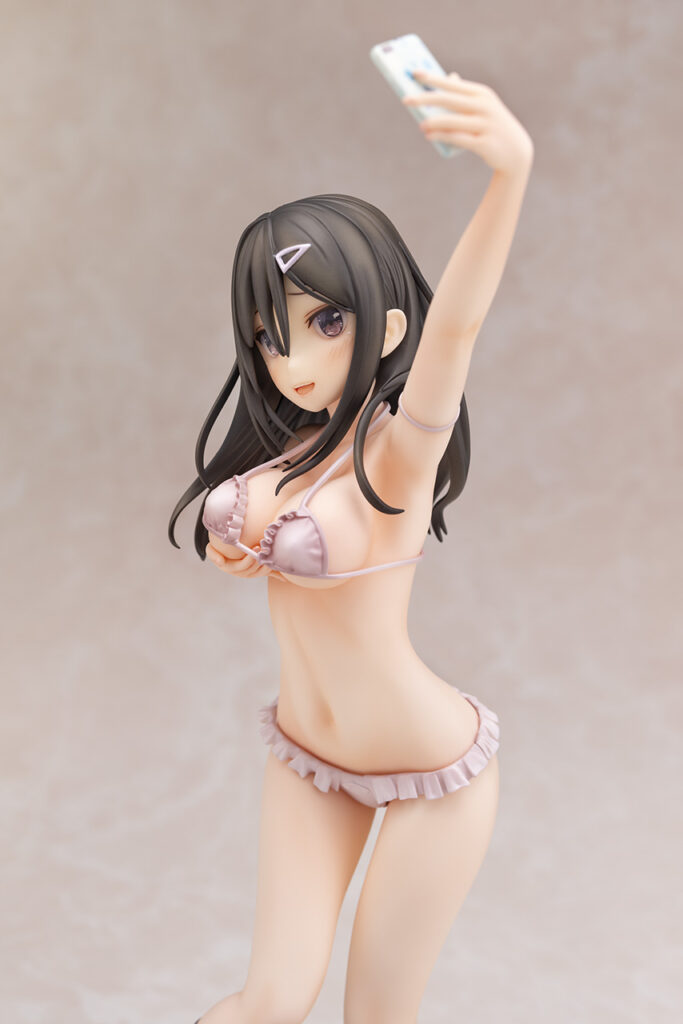 And finally it is also possible to remove all her clothes leaving her completely naked.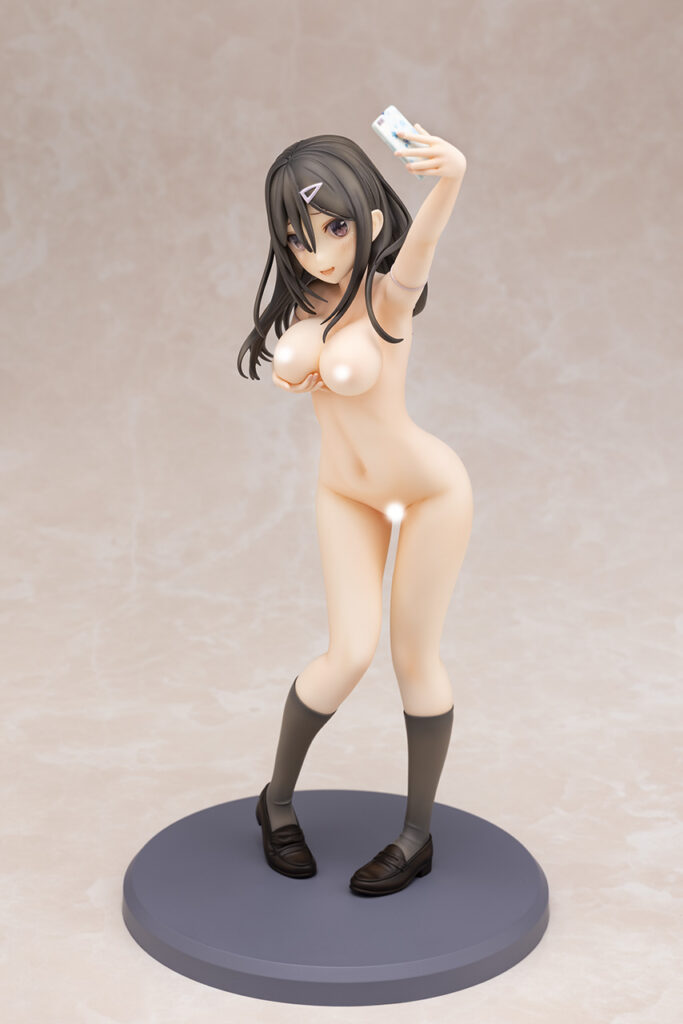 She probably saves these kind of selfies for a paid fans-only account!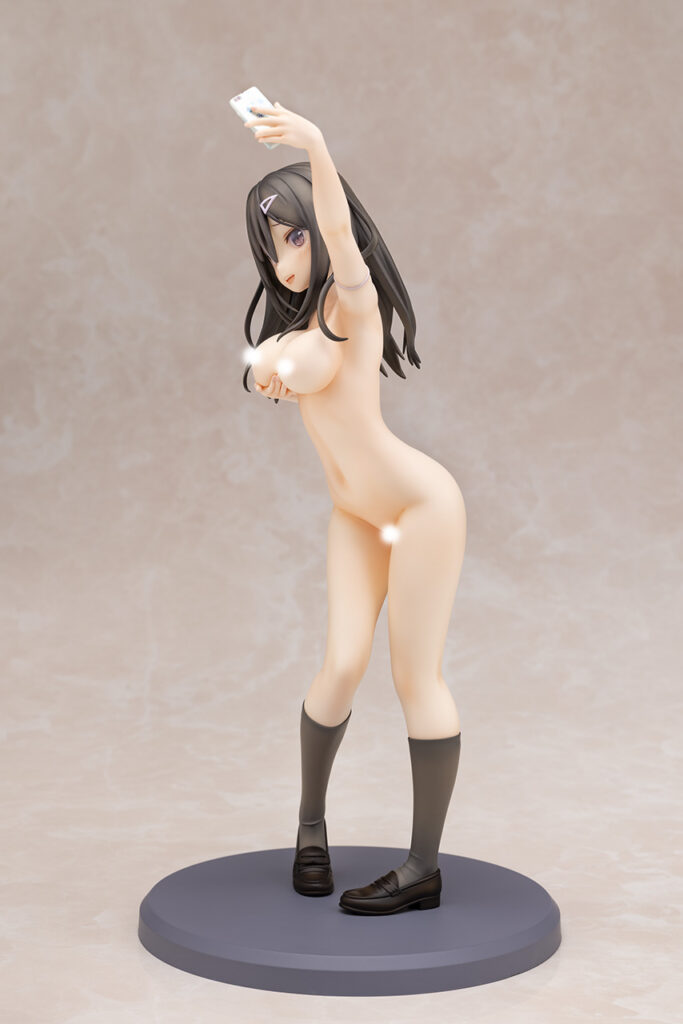 The sculpturing is really quite detailed and her body shape is very sexy.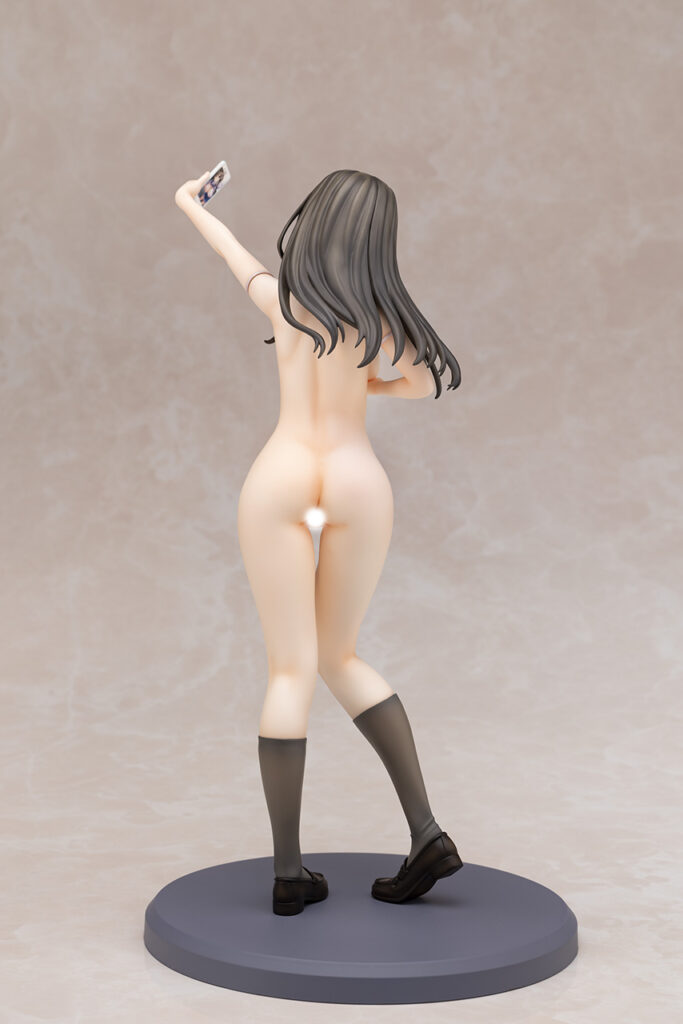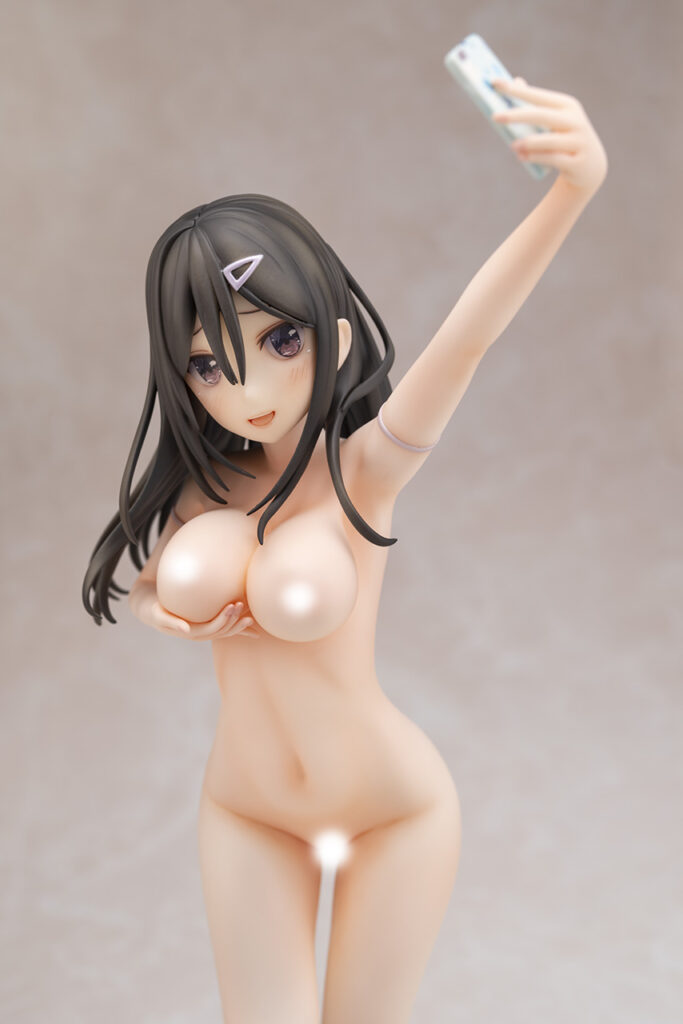 With her clothes removed her blushing color in her cheeks becomes even more appealing.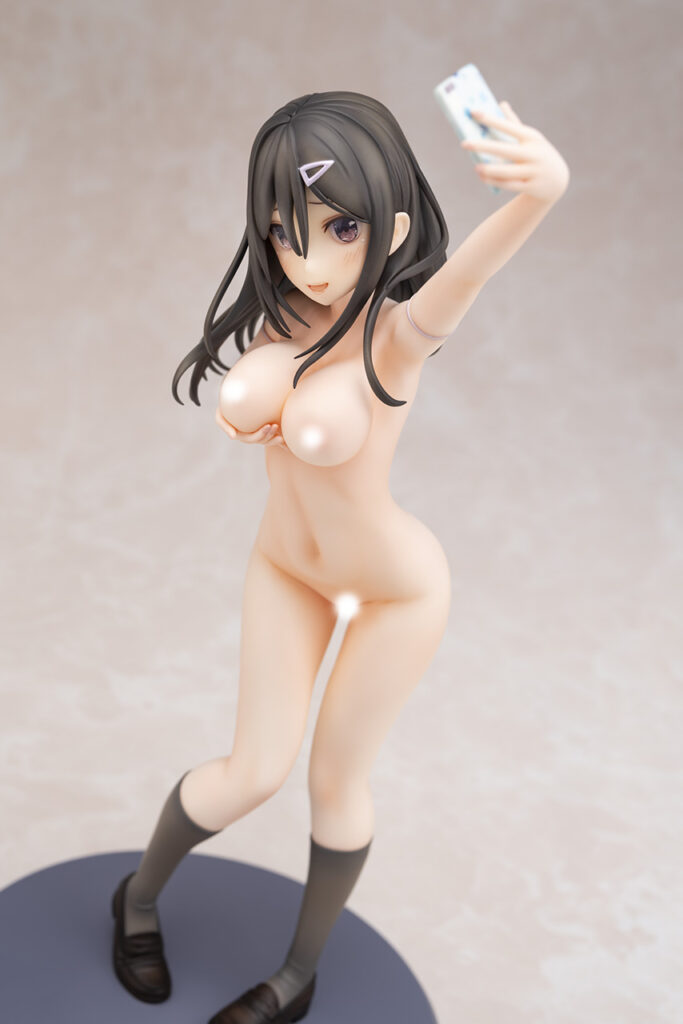 Sakura Natsuki will be available for pre-order on June 17th 2021 and on sale in October 2021!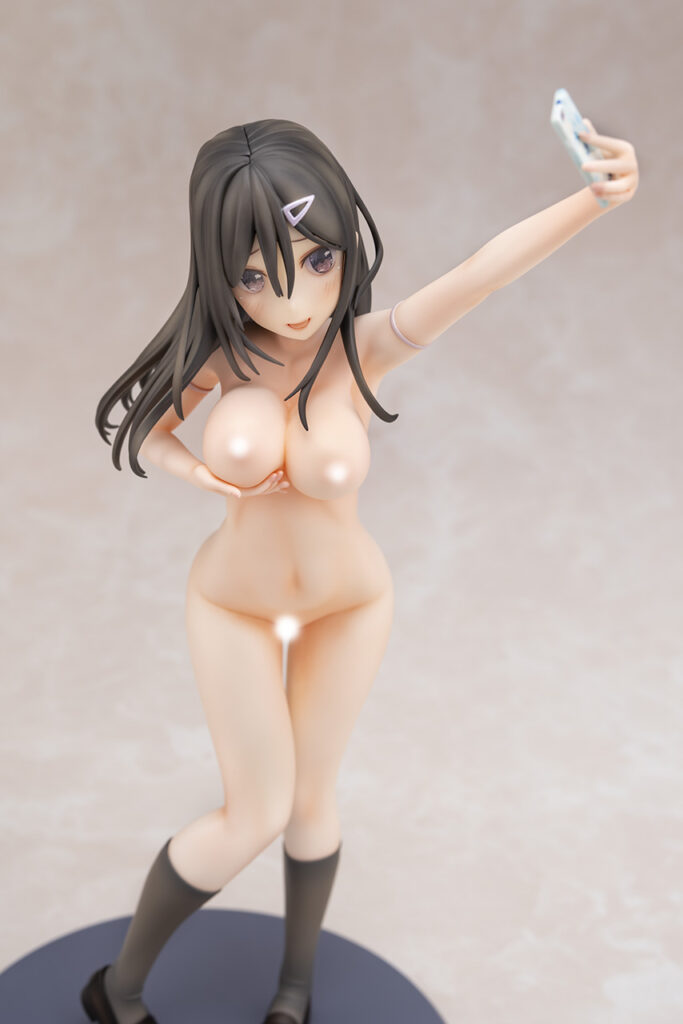 Get your hands on this well-endowed selfie master in the links below.
(c)おりょう/ダイキ工業
ad2