We visited the office of Daikikougyou again for another figurine review!
This is Kekemotsu Original Illustration Umi de Deatta Blonde Girl 1/5 Complete Figure by Daikikougyou!
Check out our video here for a detailed review!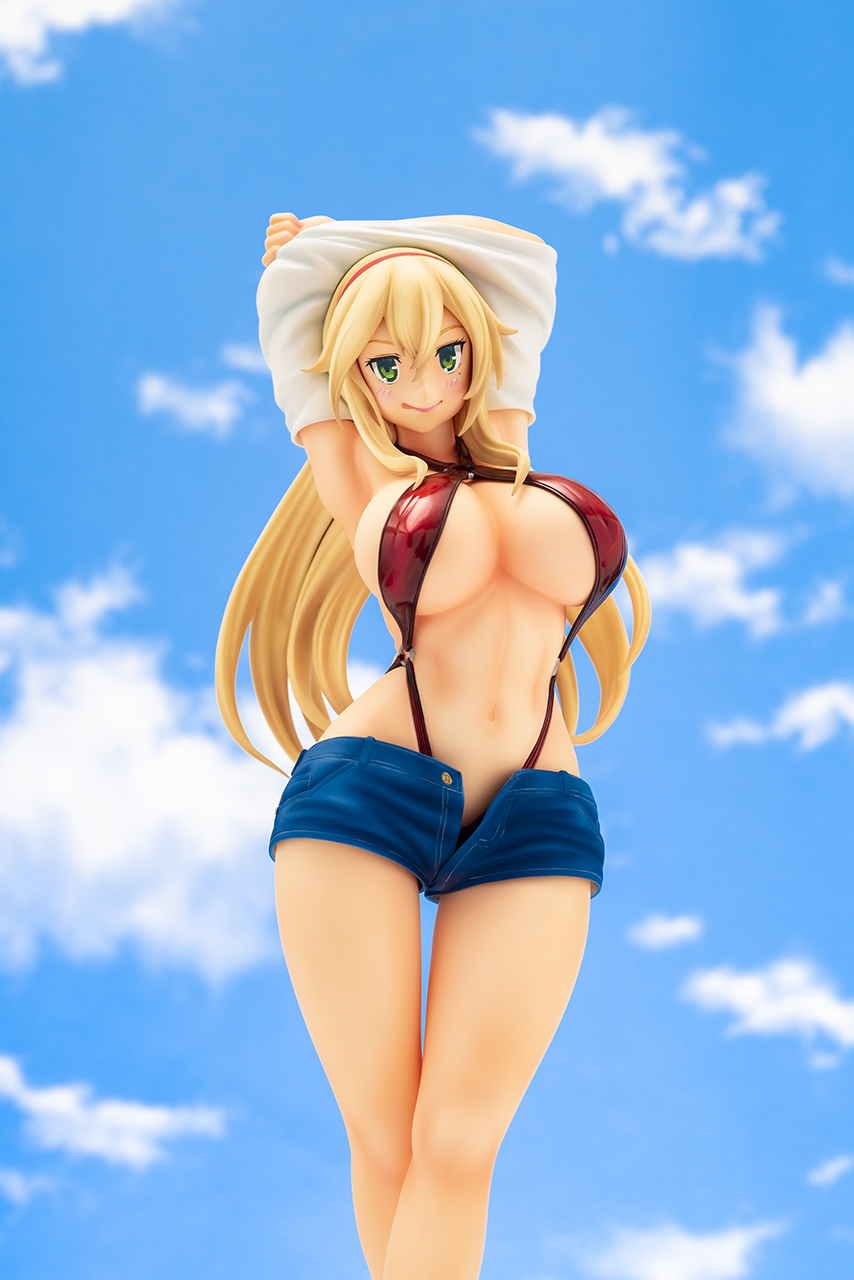 As the name in Japanese describes, Kekemotsu Original Illustration Umi de Deatta Blonde Girl is a figure of a blonde girl you meet at the beach.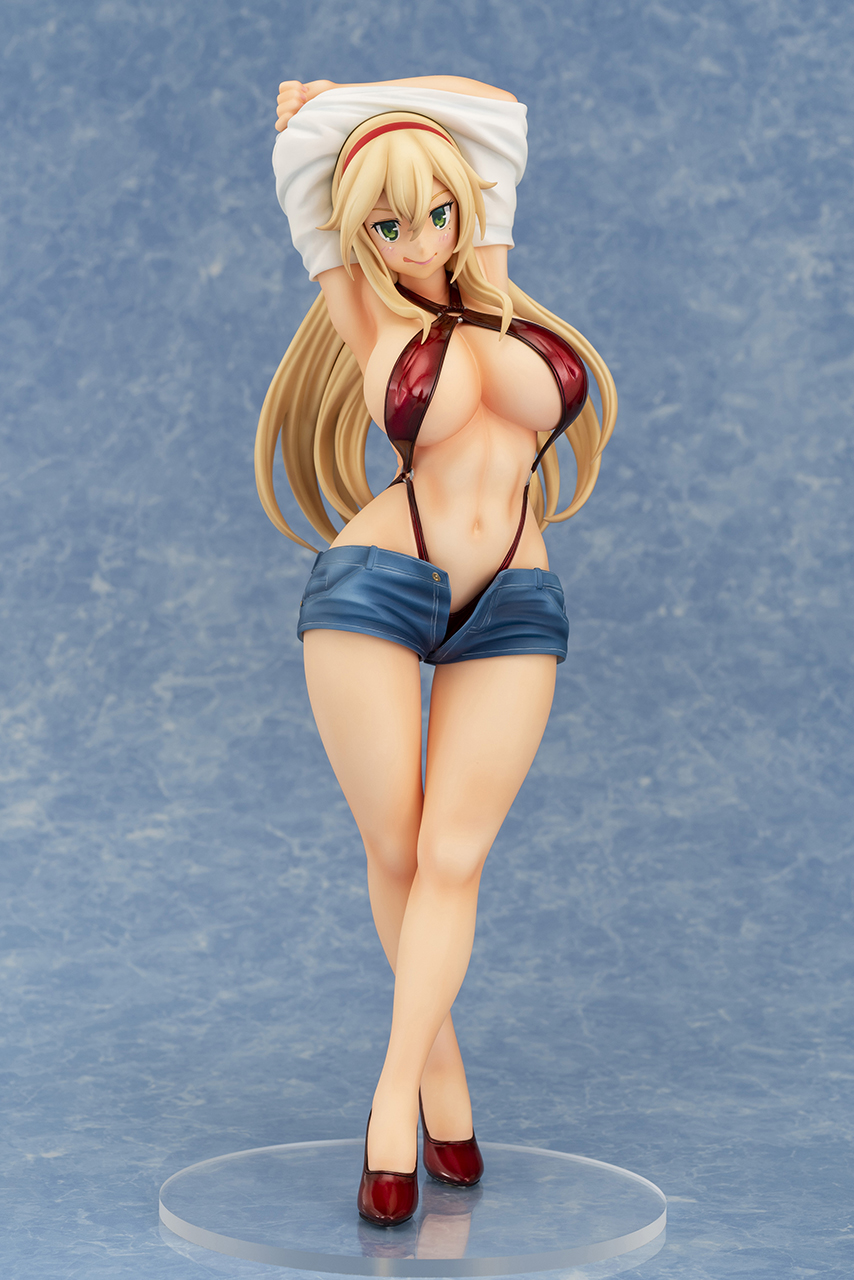 She is depicted in the moment of taking off her clothes revealing her daring swimsuit and catching the eyes of onlookers.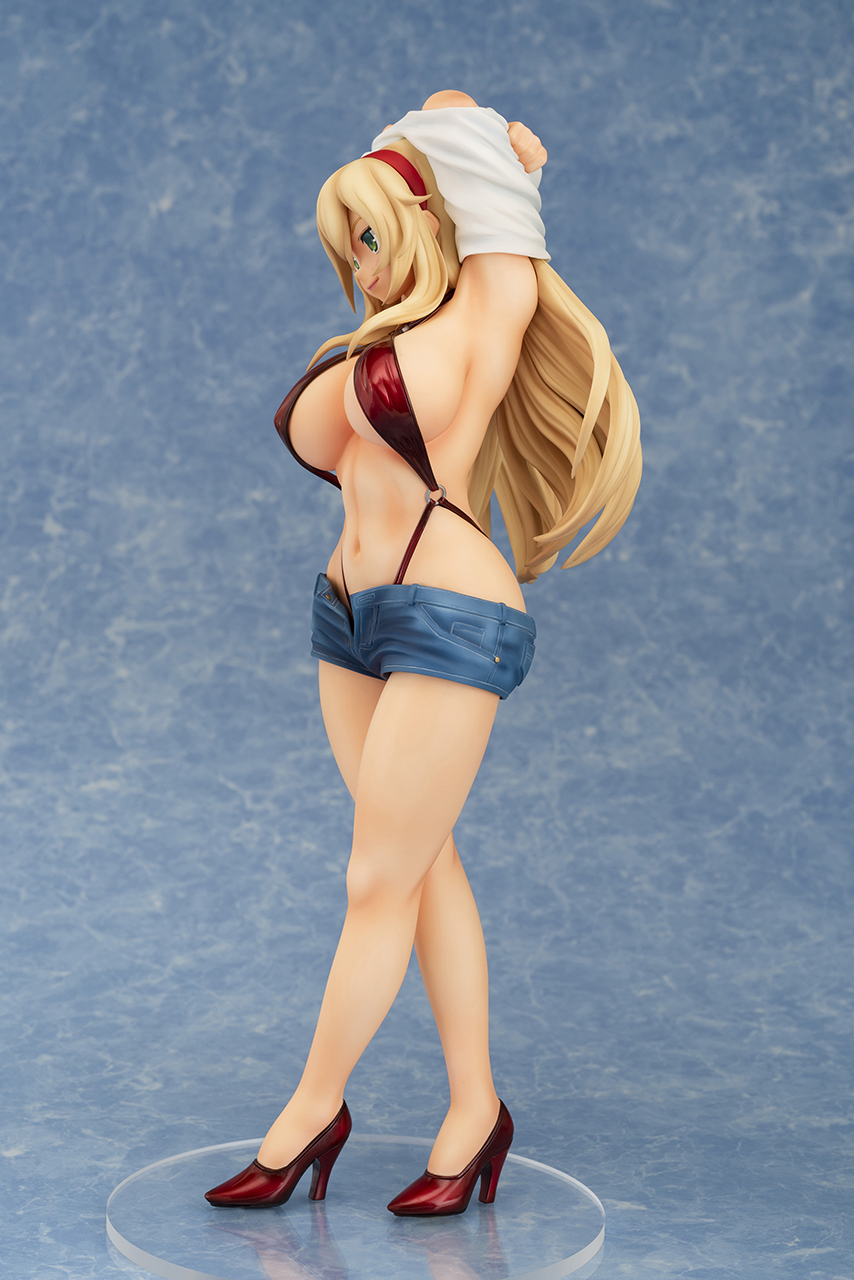 The figure is based off of an original illustration by Kekemotsu-sensei which you can view below.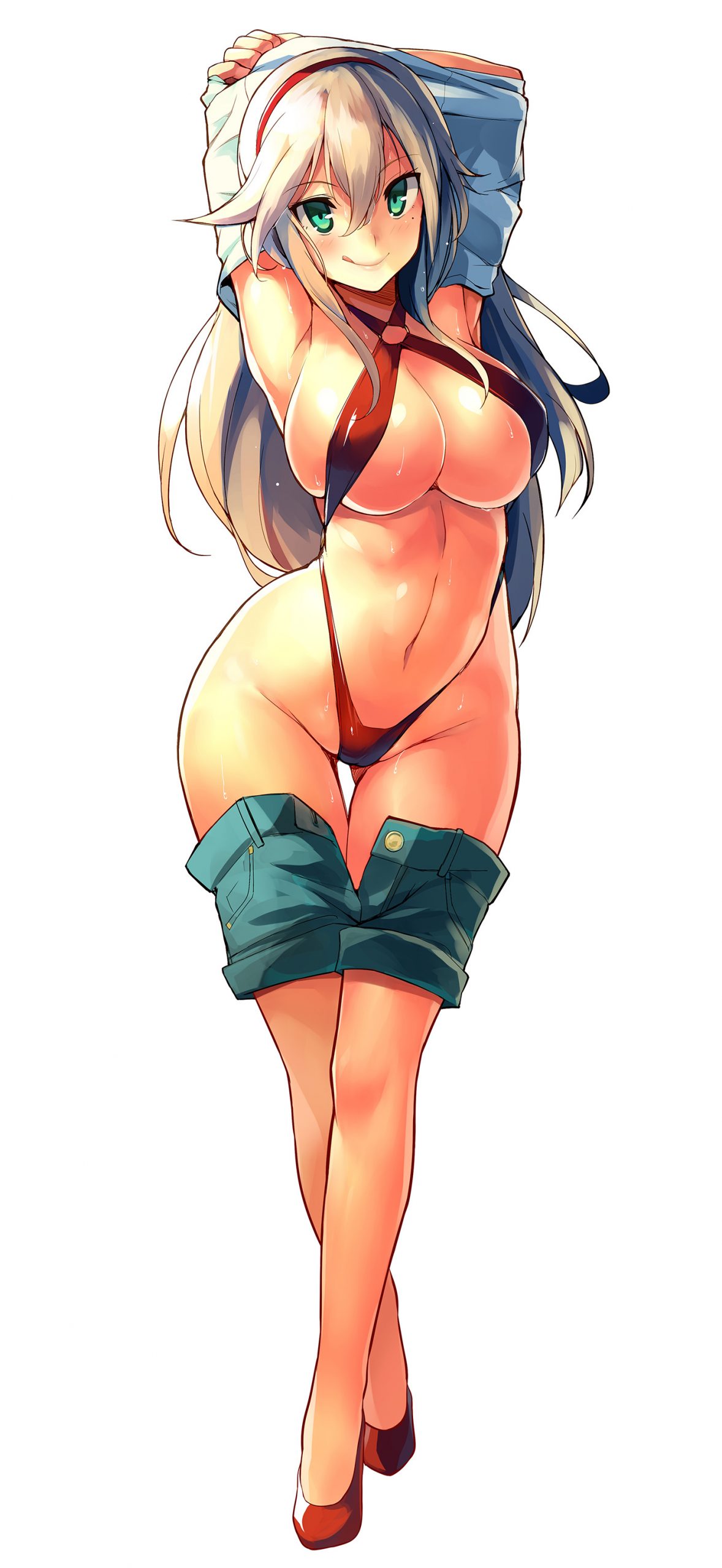 Her skimpy swimsuit is an X-G micro bikini which reveals her curvy figure.
There is a beautiful contrast of colors between the shiny red of her swimsuit and shoes and the pure white of her shirt, the denim blue of her hot-pants and most strikingly in her emerald green eyes.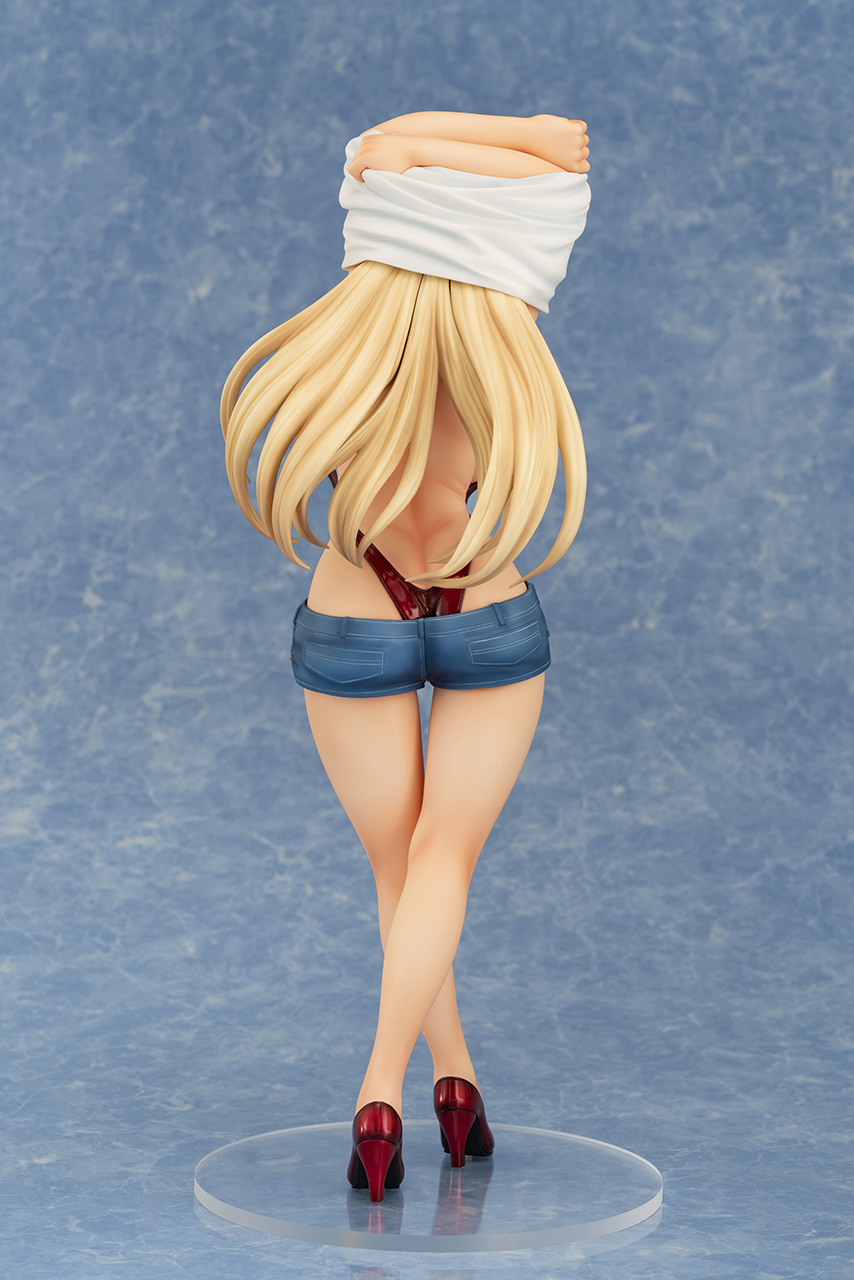 From behind you can see she barely fits into her shorts, which are undone in the front and slipping off her bottom in the back.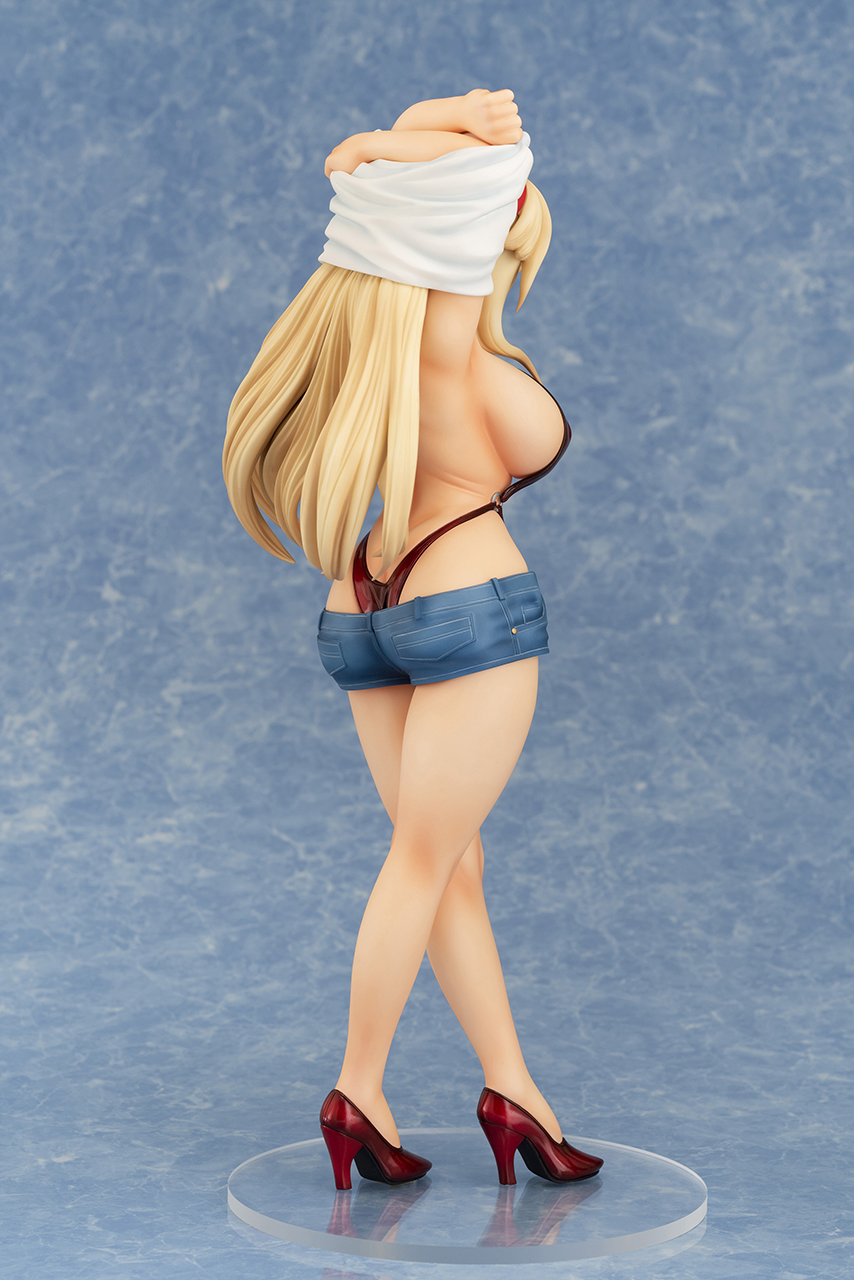 The nice shading emphasizes her curves and accentuates the muscles of her toned body.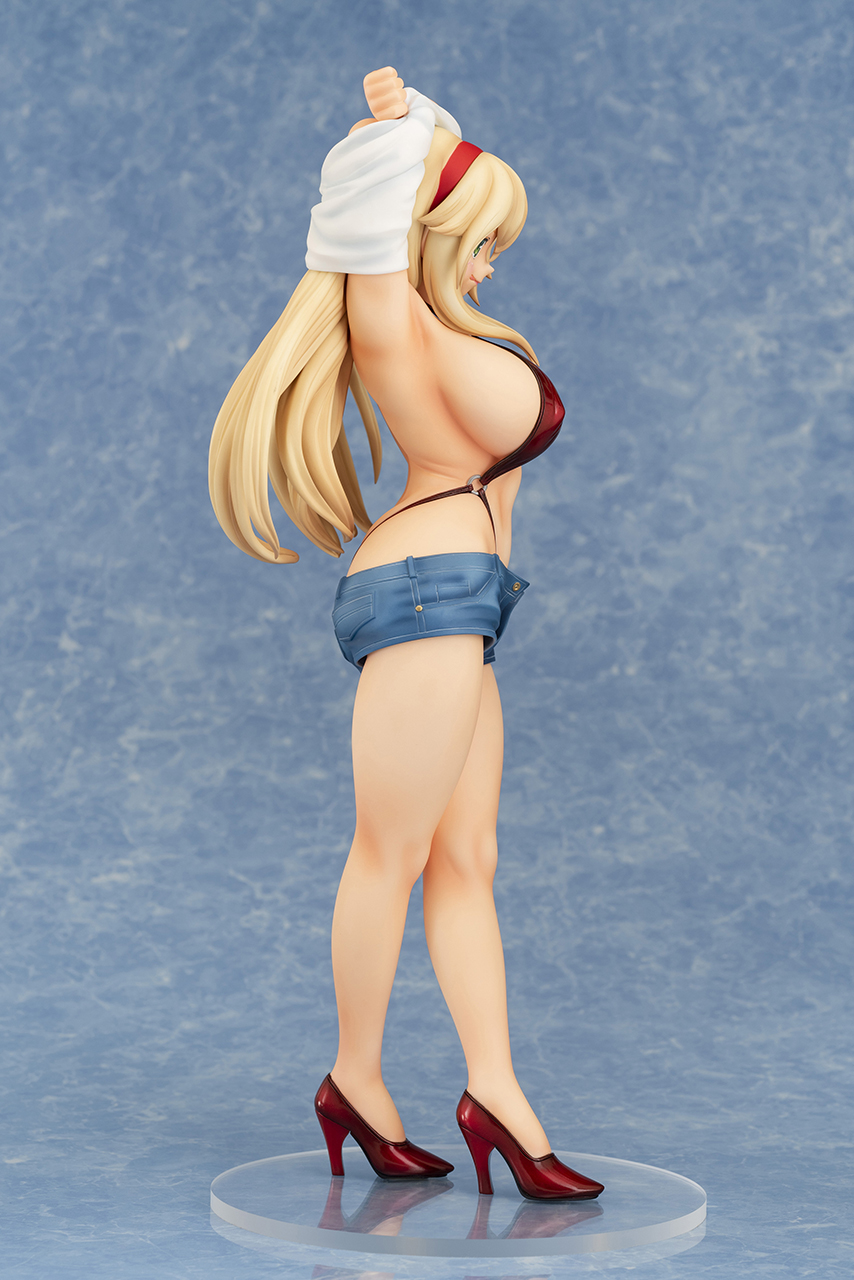 Her beautiful blonde hair falls around her back, a wave of air swishing it out dynamically.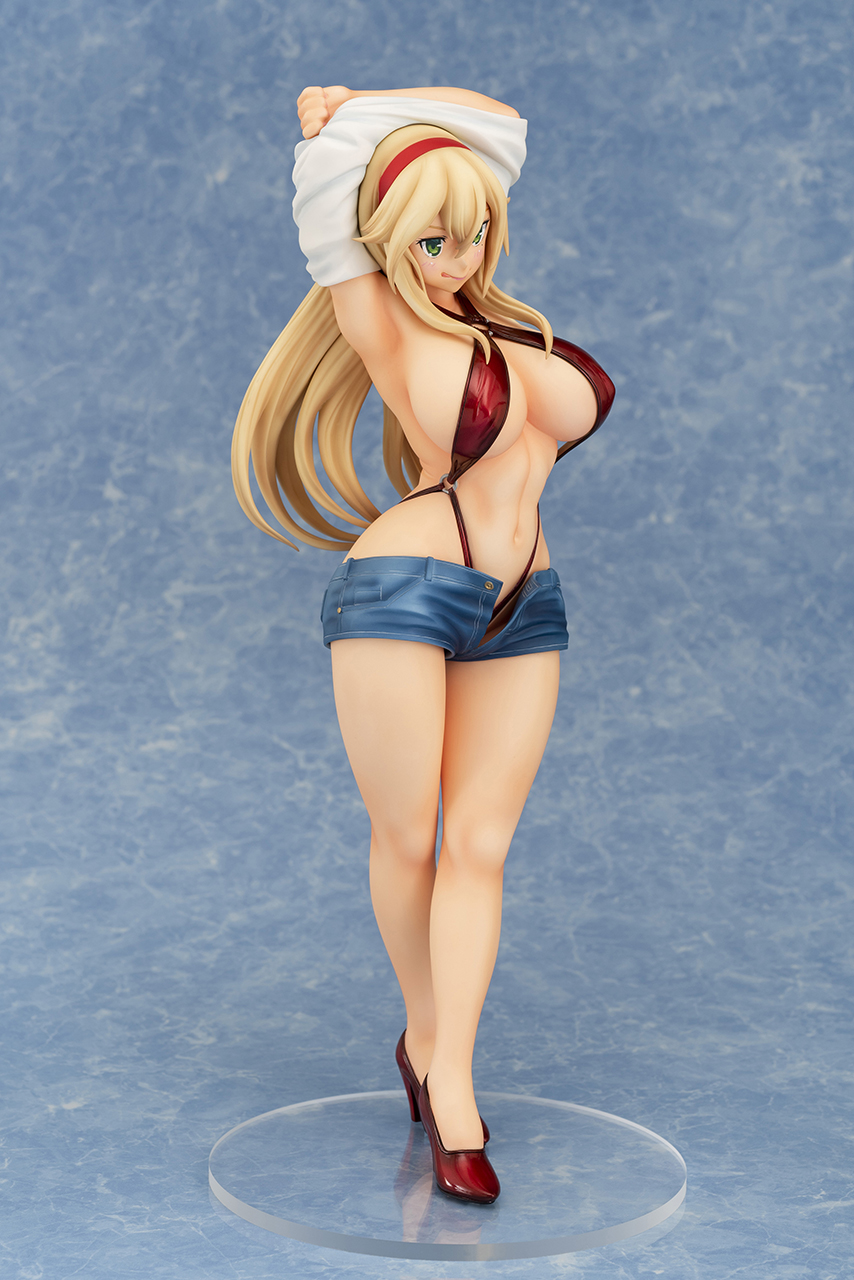 Her smirk and cute protruding tongue give her a cheeky look, implying she knows people are watching her and she wants to show off.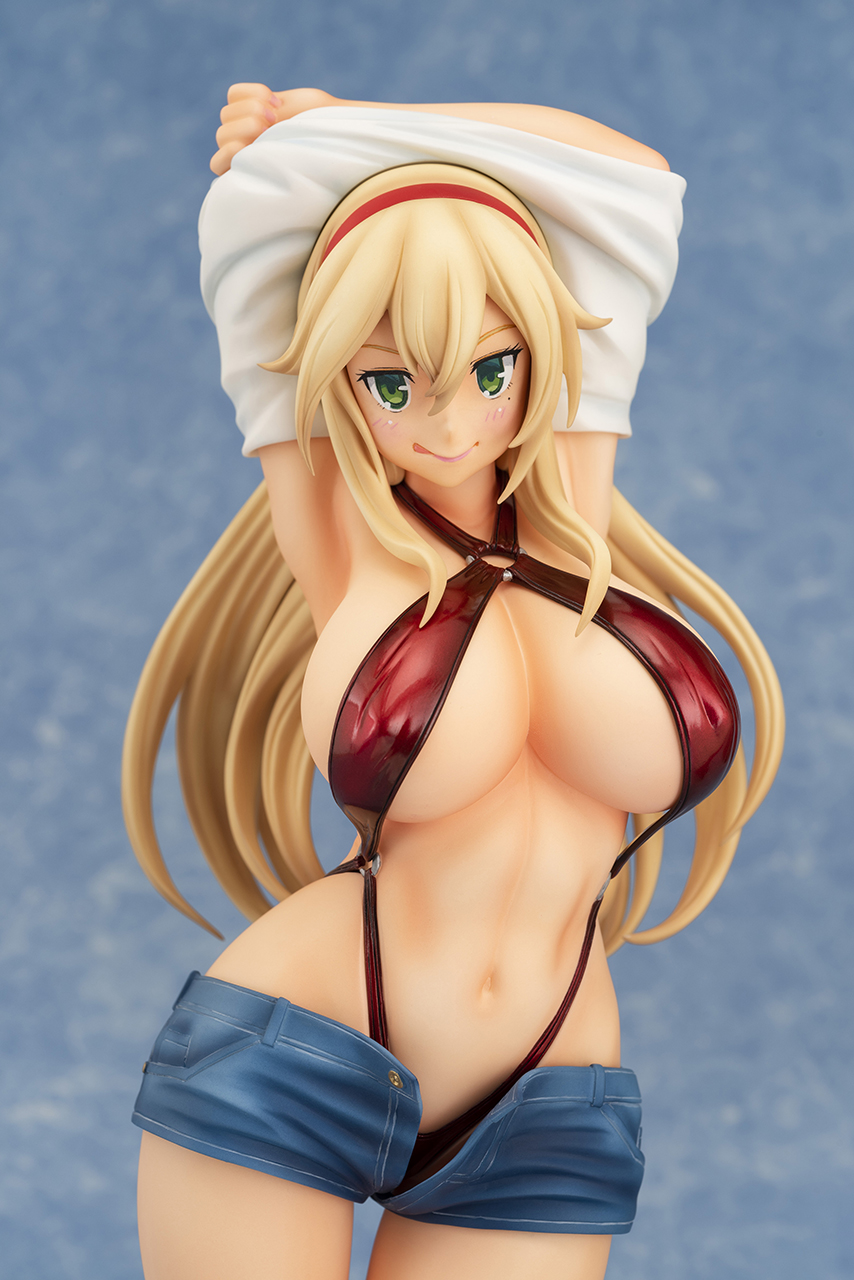 The gloss of her swimsuit and shoes are incredibly noticeable and add to her glamorous appeal.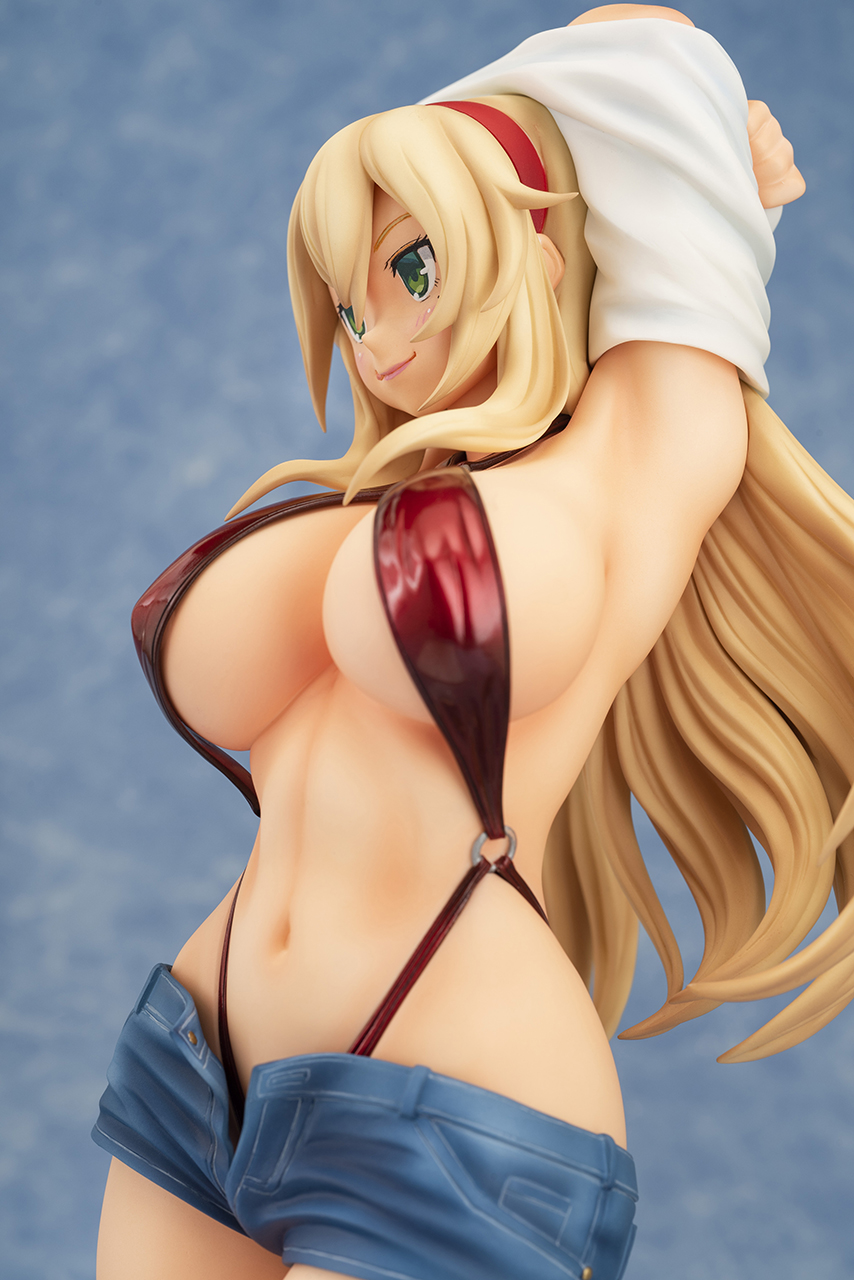 Her hot-pants are also removable so you can display her in swimsuit as well.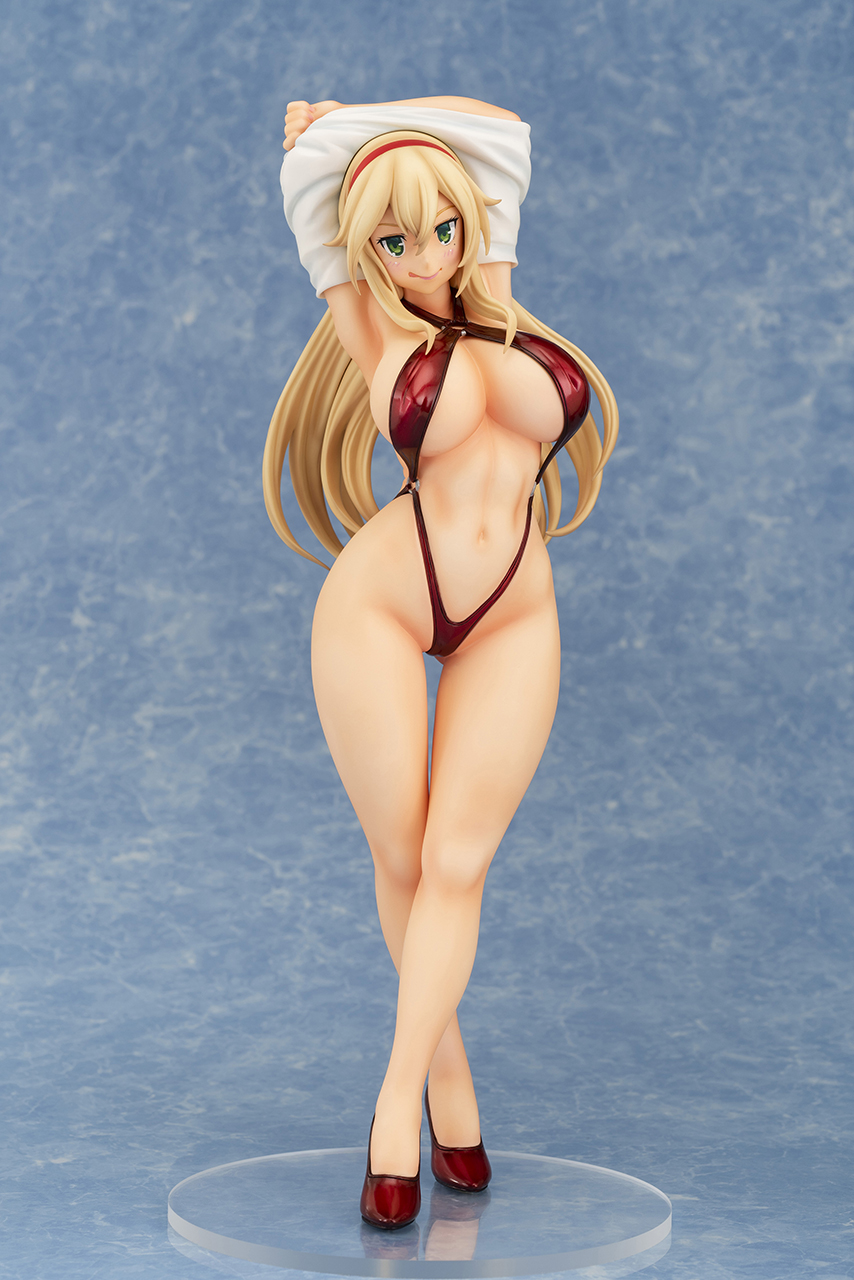 Now you can see even more of her soft tanned gyaru-style skin.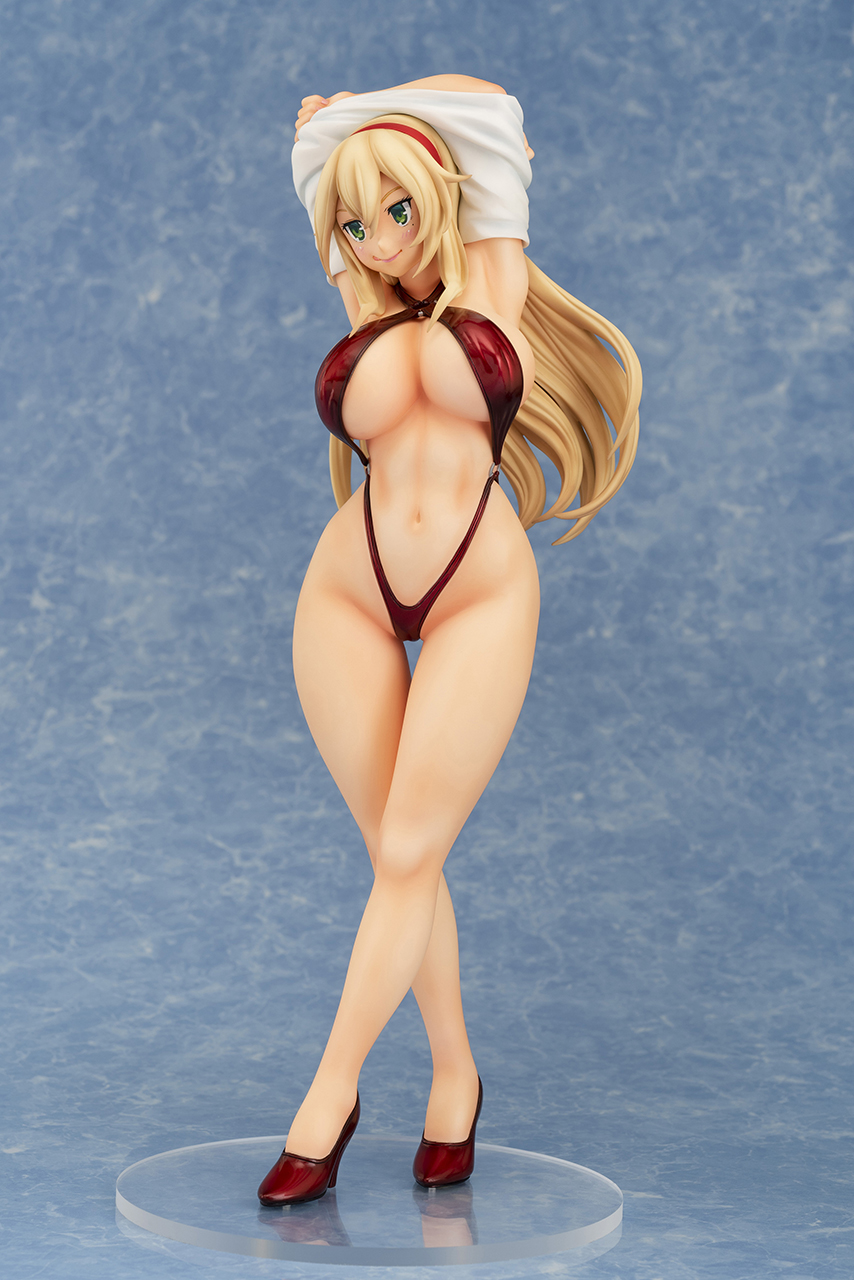 And of course she wants to look her absolute best so she doesn't mind wearing high heels even onto the sandy beach!
Finally, you can also remove her top revealing her bare chest.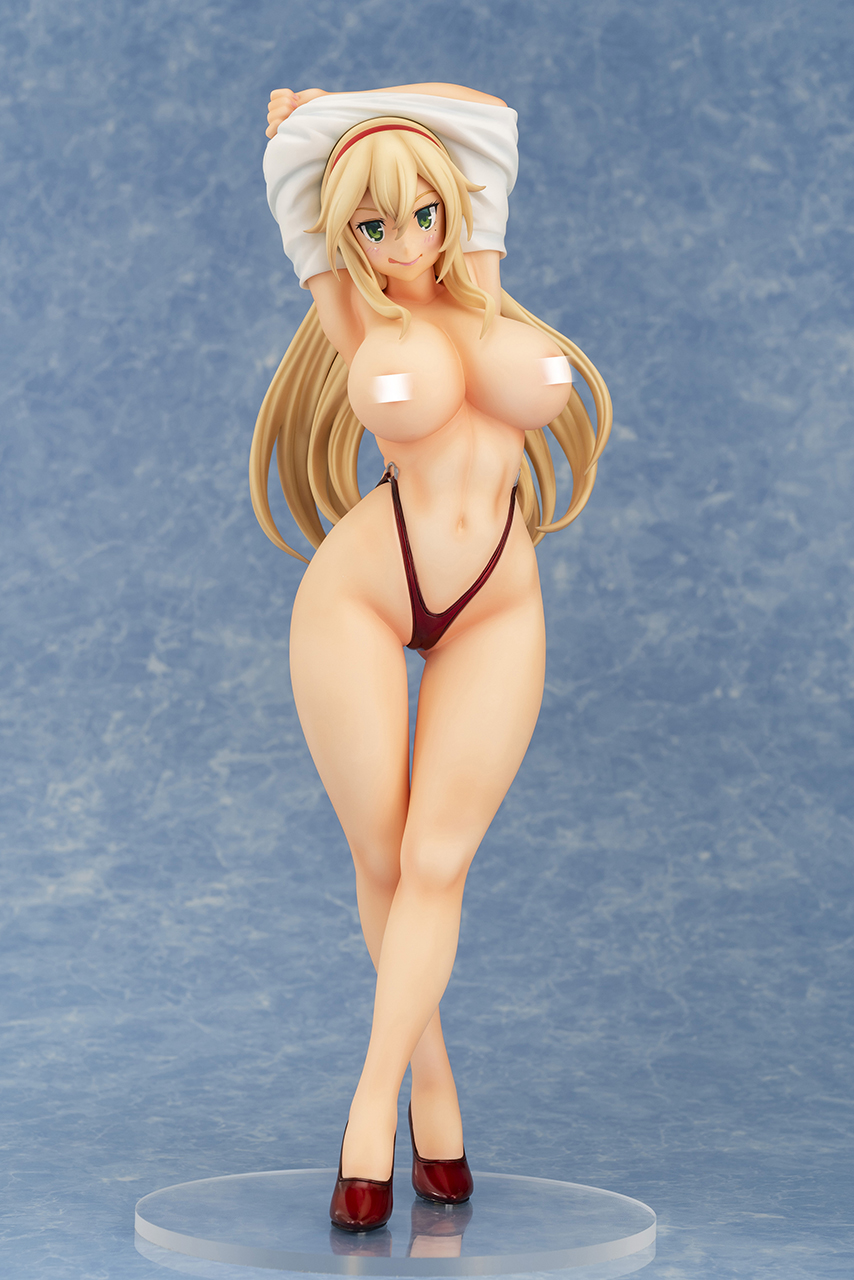 Who could resist this alluring pose, removing her shirt in a skimpy red bikini bottom and revealing her busty chest?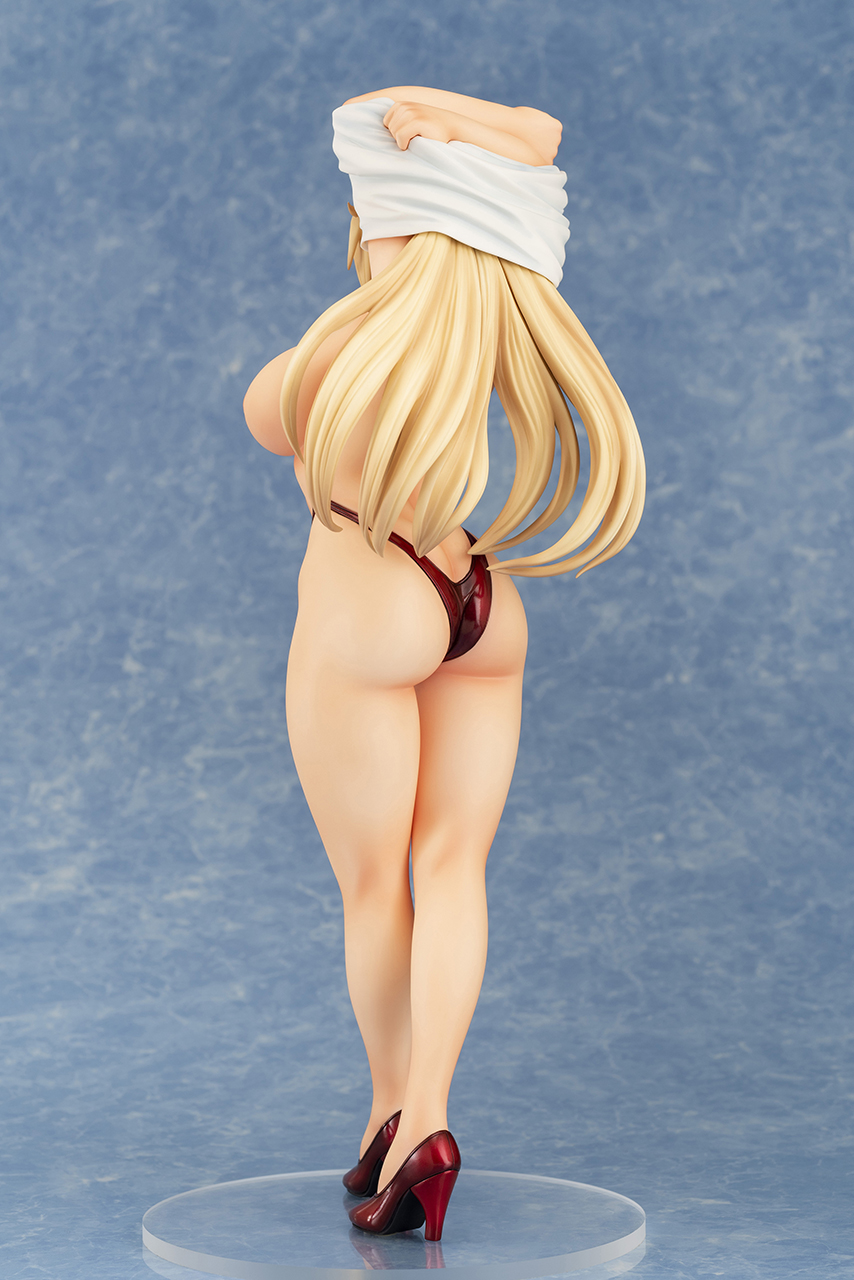 This finely crafted figure was sculpted by Hamazaki-sensei and the coloring was done by Yozakura-sensei, with the whole project guided by Sano-sensei. Great job guys!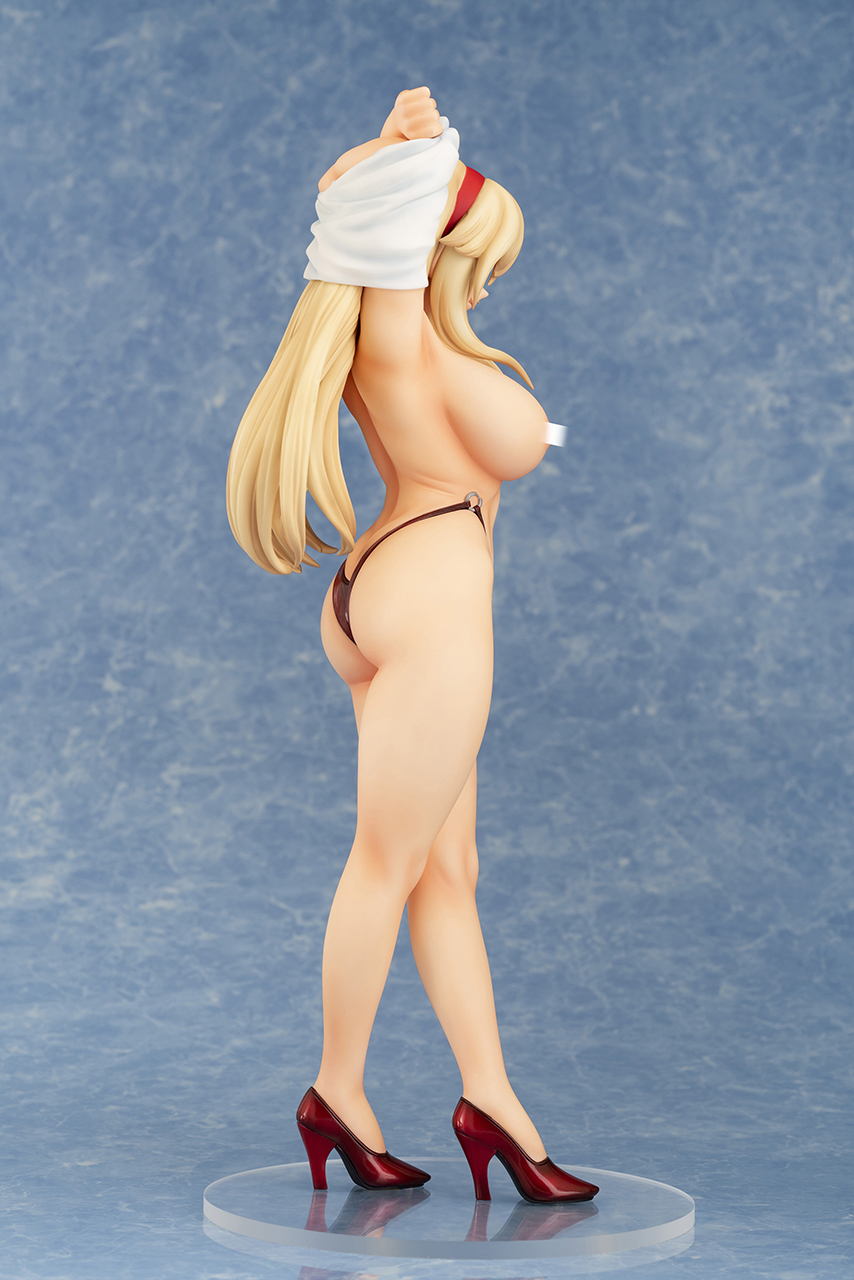 Let's take a look at some final detailed photos of this lovely beach girl!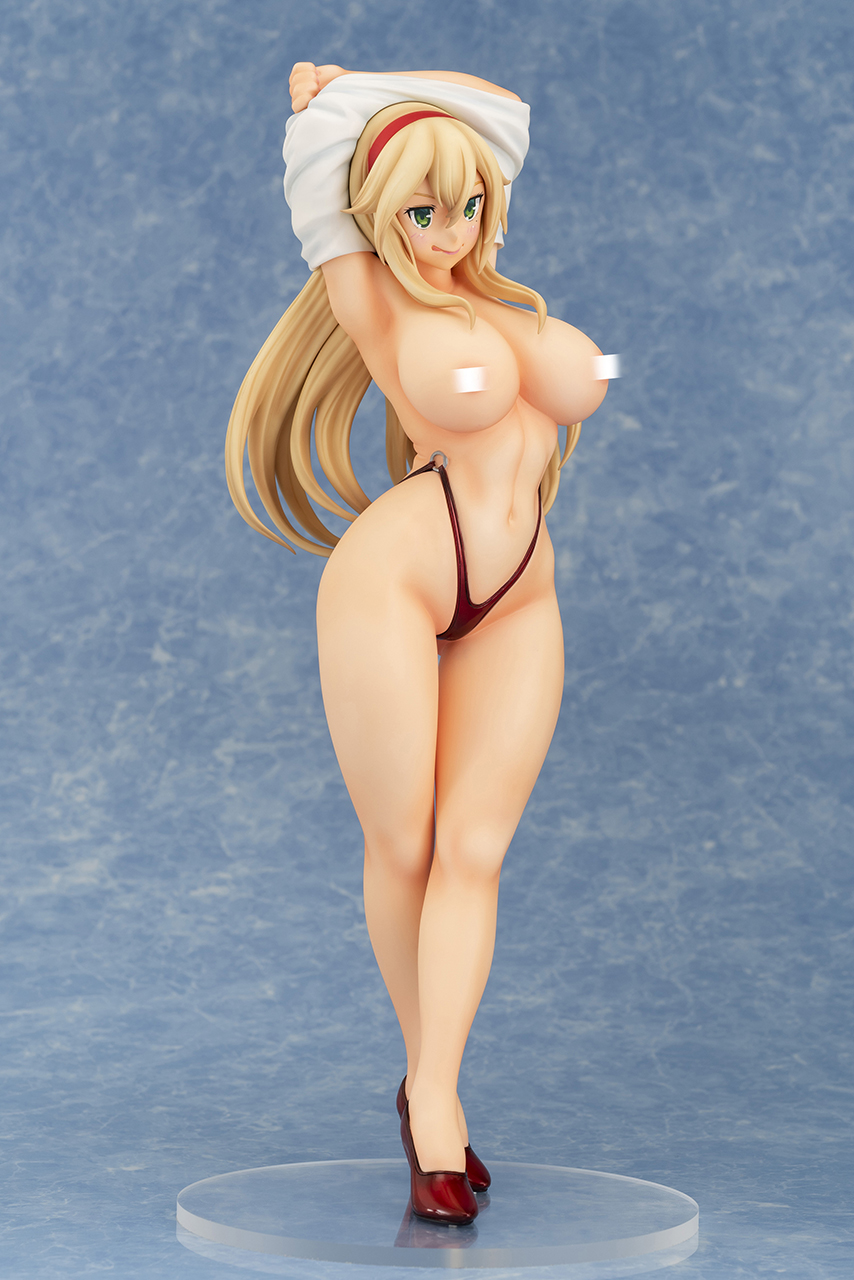 You can pre-order this figure in February 2020 and it will be up for sale by June 2020!
© けけもつ
Sculptured by 濱崎剛
Coloring by yozakura
Support by 佐野一馬
Nure JK illustration by Mataro by Daikikougyou
Find the figure on amiami >>http://bit.ly/2Pdptpc<<
Check out Daikikougyou's social media channels:
http://www.daikikougyou.com
Instagram: https://www.instagram.com/daikikougyou
Facebook: https://www.facebook.com/daikikougyou
Twitter (JP): https://twitter.com/DAIKIkougyou