It's time for another figurine review from Daikikogyou! This time is it's an original figure based off of artwork from Jiyu-sensei (磁油2).
Buy her here:
http://bit.ly/36b18d4
Check out our video review here:
Her name is TKM which stands for (Tsuno = horns) (Kemomimi = animal ears) and (Megane = glasses) each of which are beautiful features of this figurine!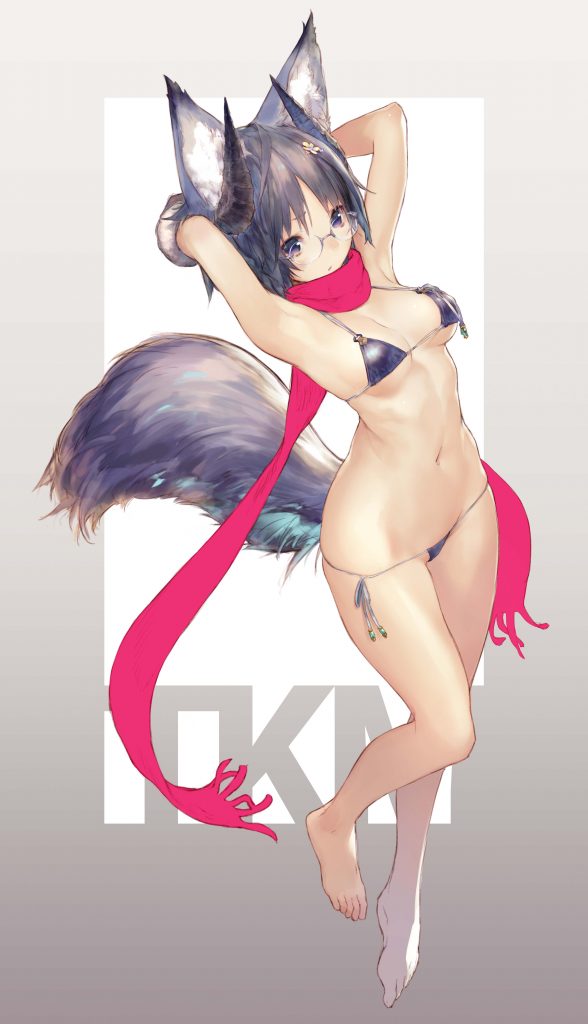 This cute girl (or perhaps, animal girl) is a gravure idol in the middle of her first photoshoot.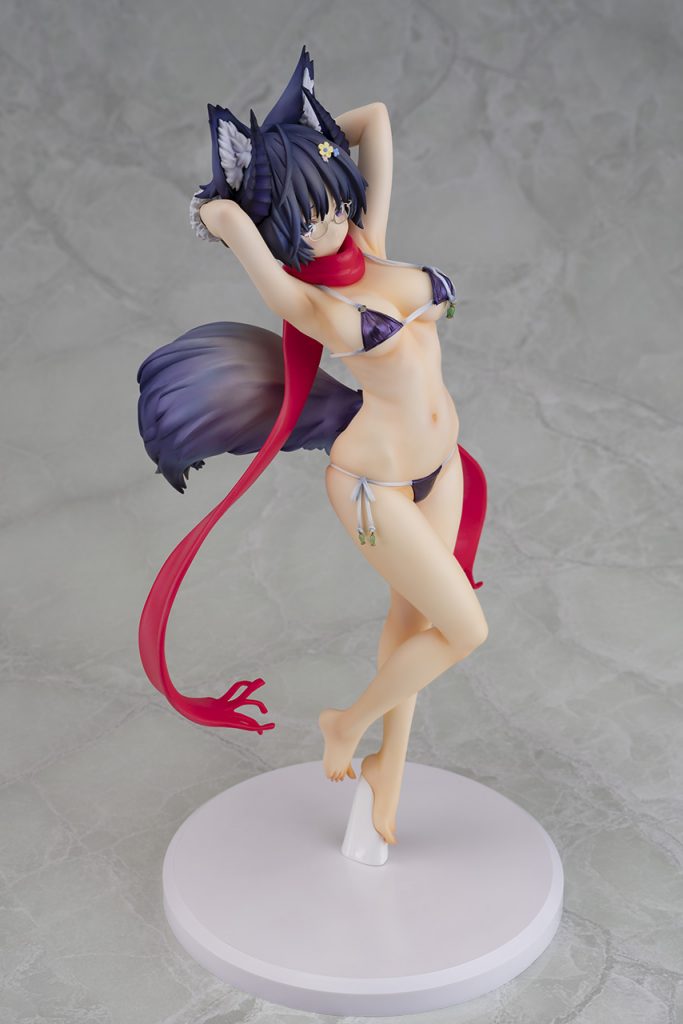 She wears a small dark purple bikini which matches her hair, tail, ears and horns!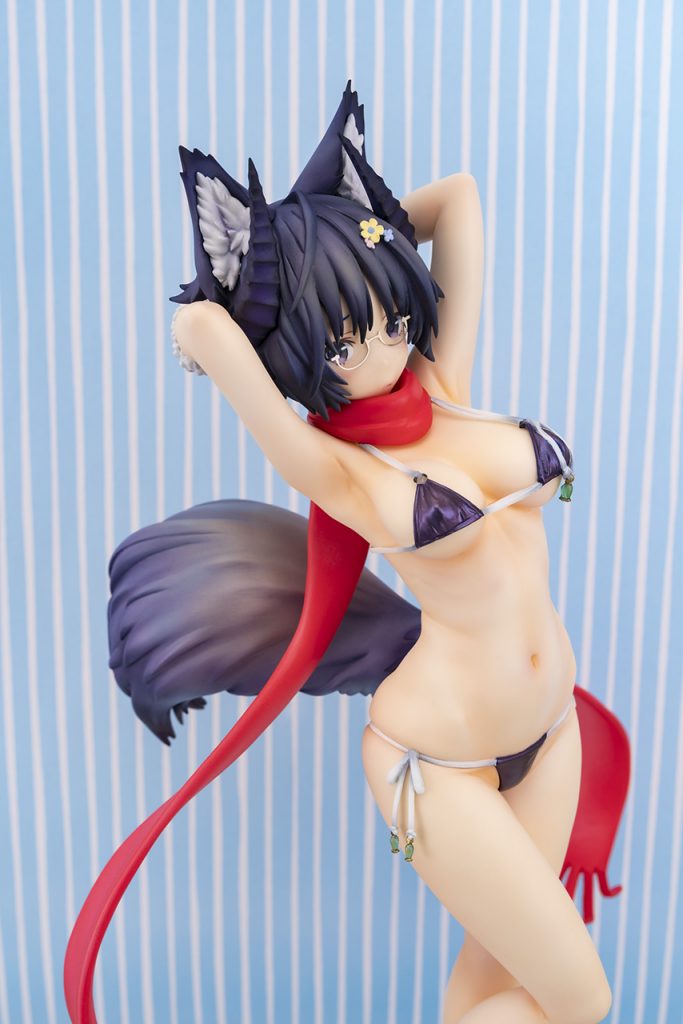 The color shading and sculpting is very refined and detailed, giving her an extra spark of life.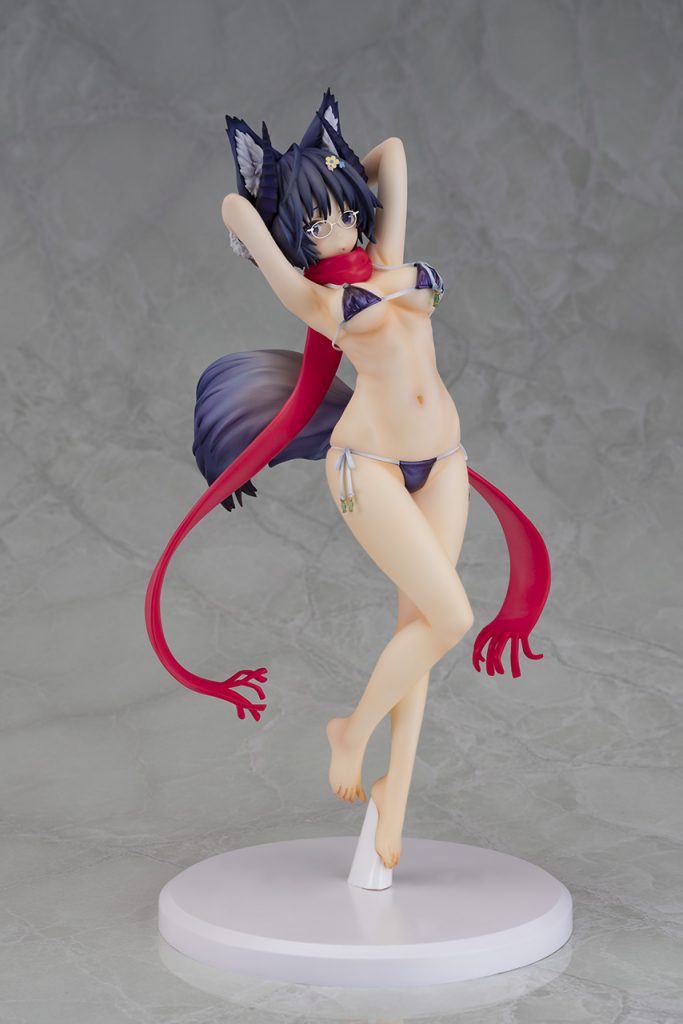 Her slim figure and idol pose makes her look extra cute and alluring.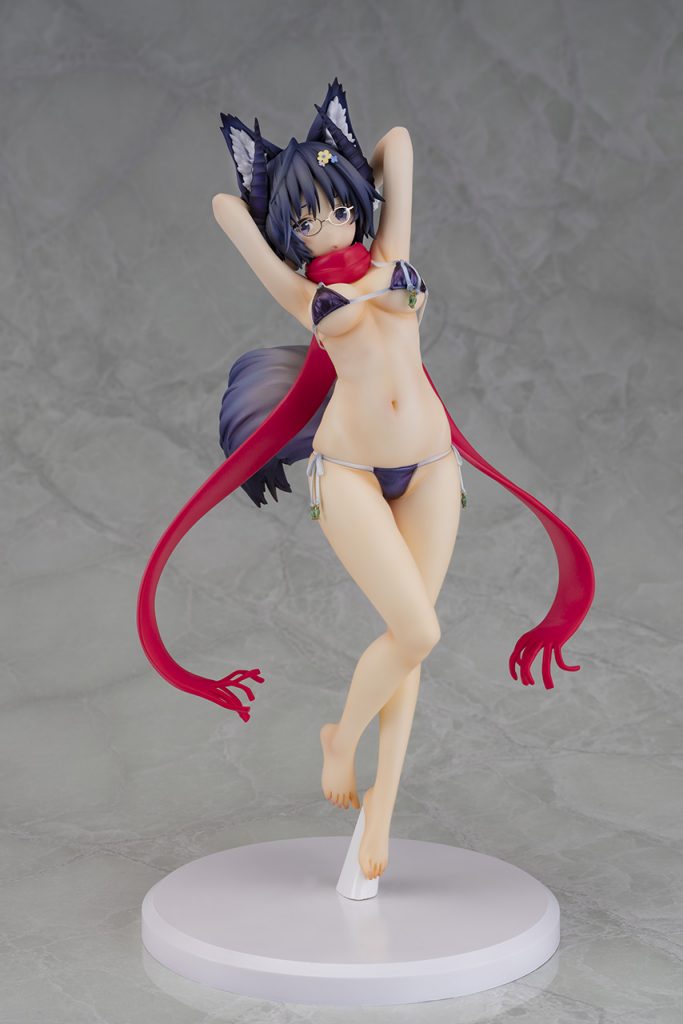 Her rouge scarf accentuates her look and forms a kind of symmetrical heart around her body.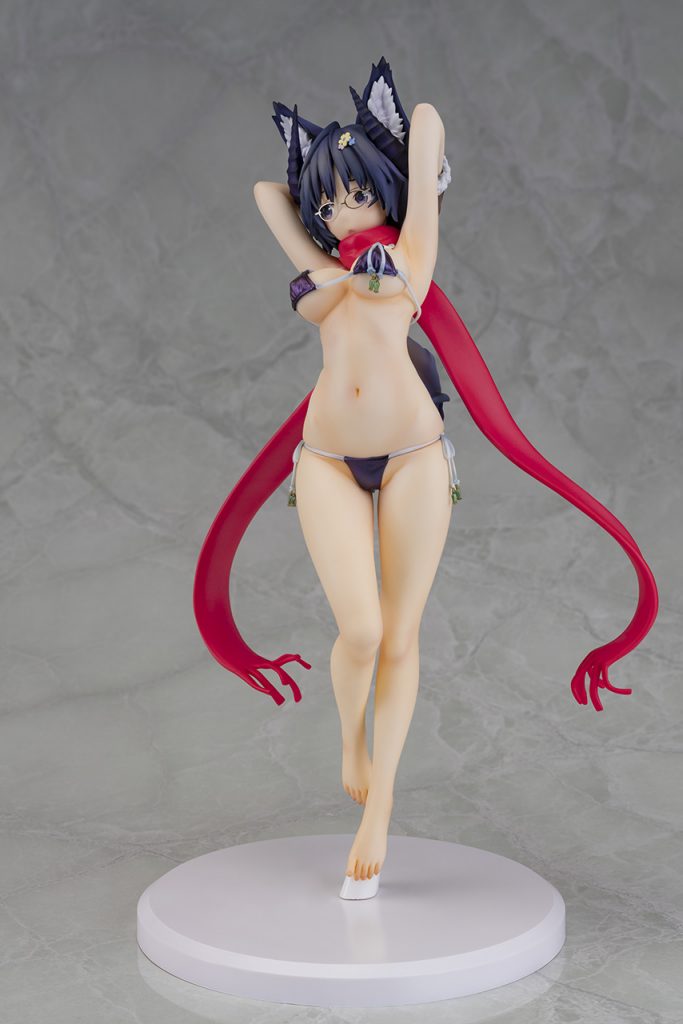 Since it's her first time she looks a but shy, especially with the glasses. Is her posing okay?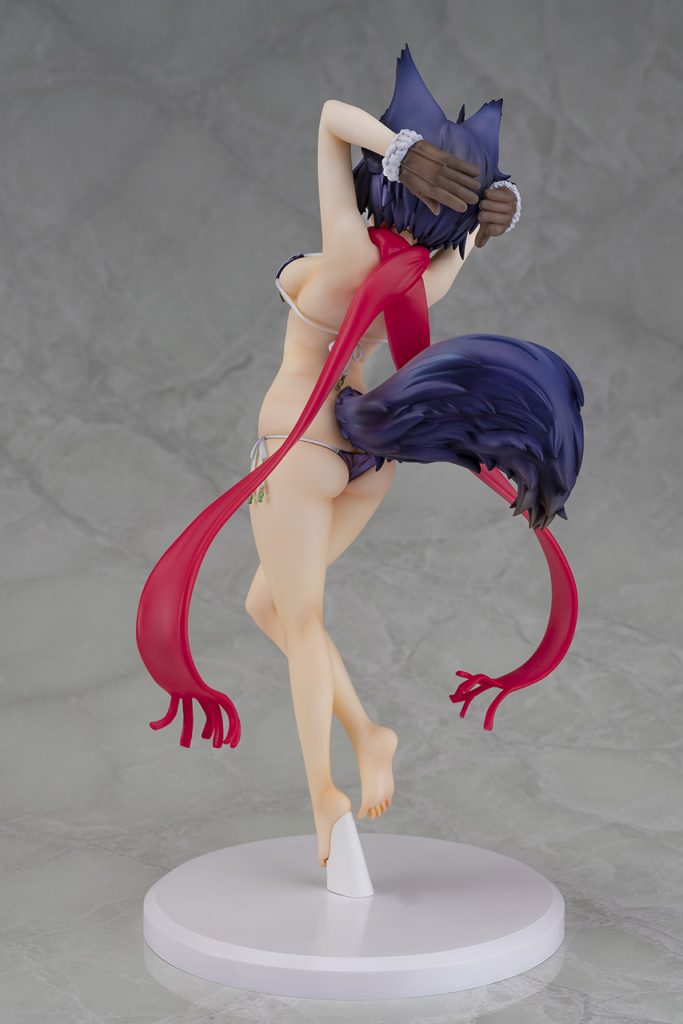 She also wears winter gloves. Just like how gravure idols might do a skimpy photoshoot in the mountains!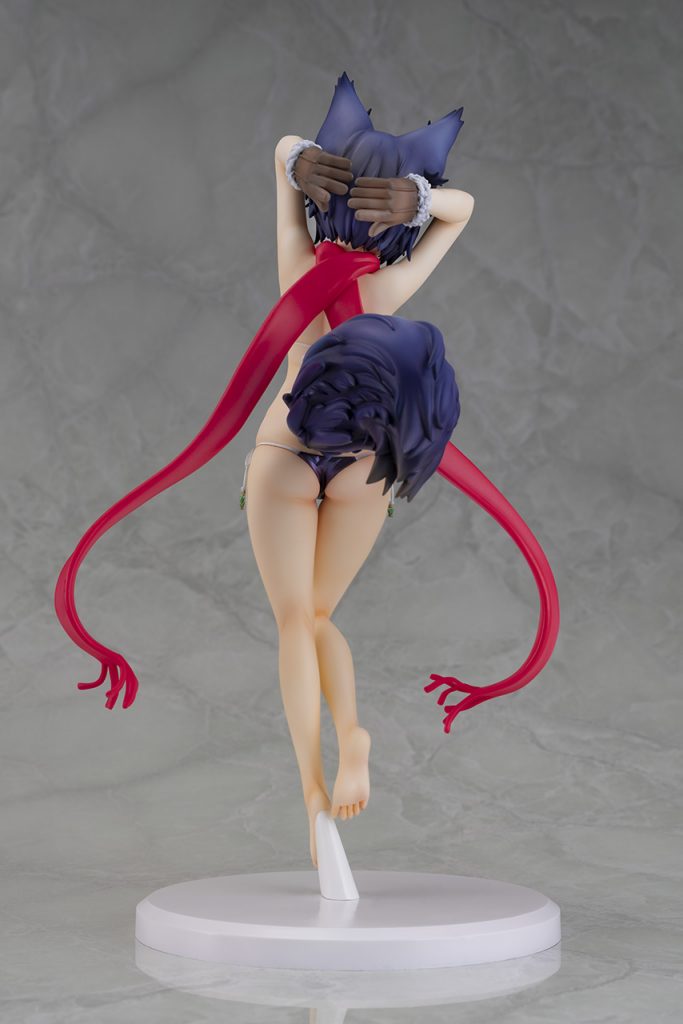 There's something exciting about seeing a sexy girl in a cold place wearing next to nothing!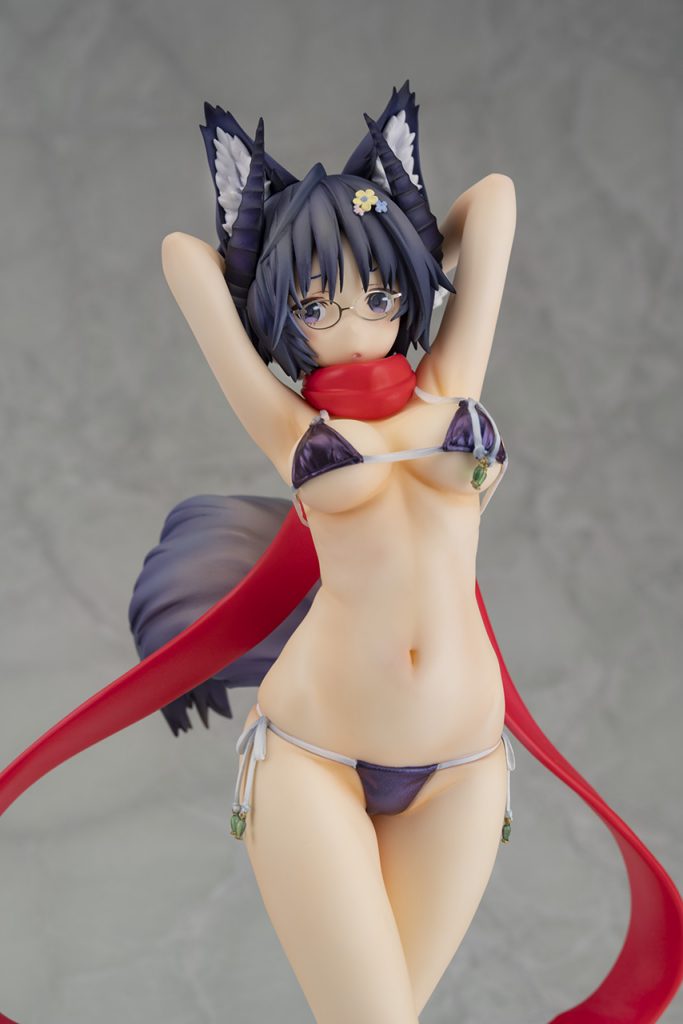 You can also see the amazing skin details with her visible stomach muscles and hip bones!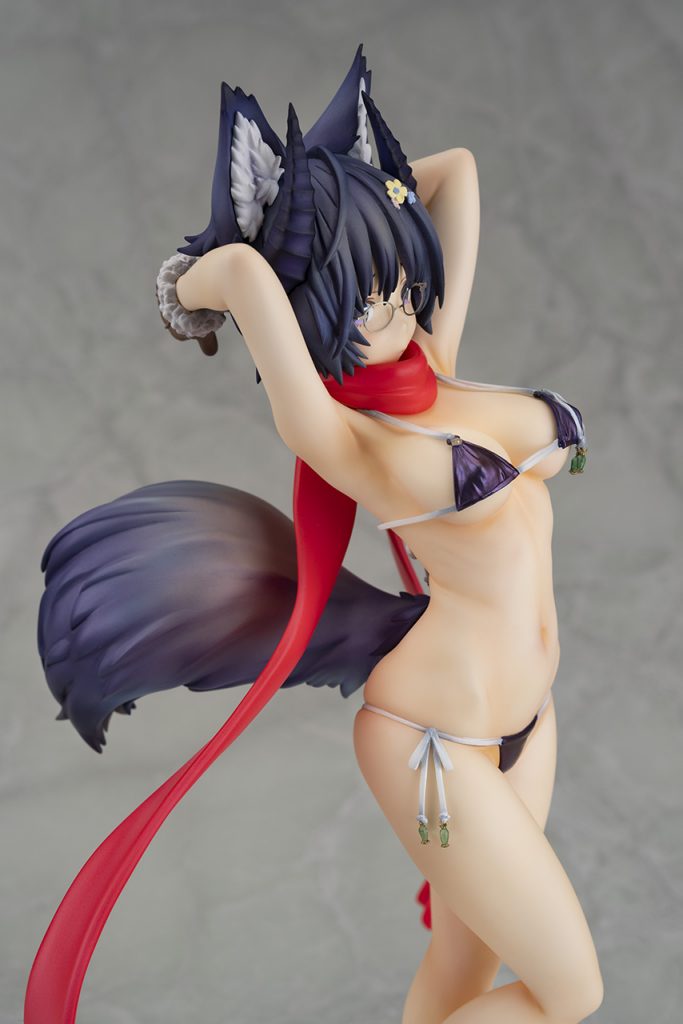 Of course animal girls are always cute and her especially fluffy tail is highlighted perfectly.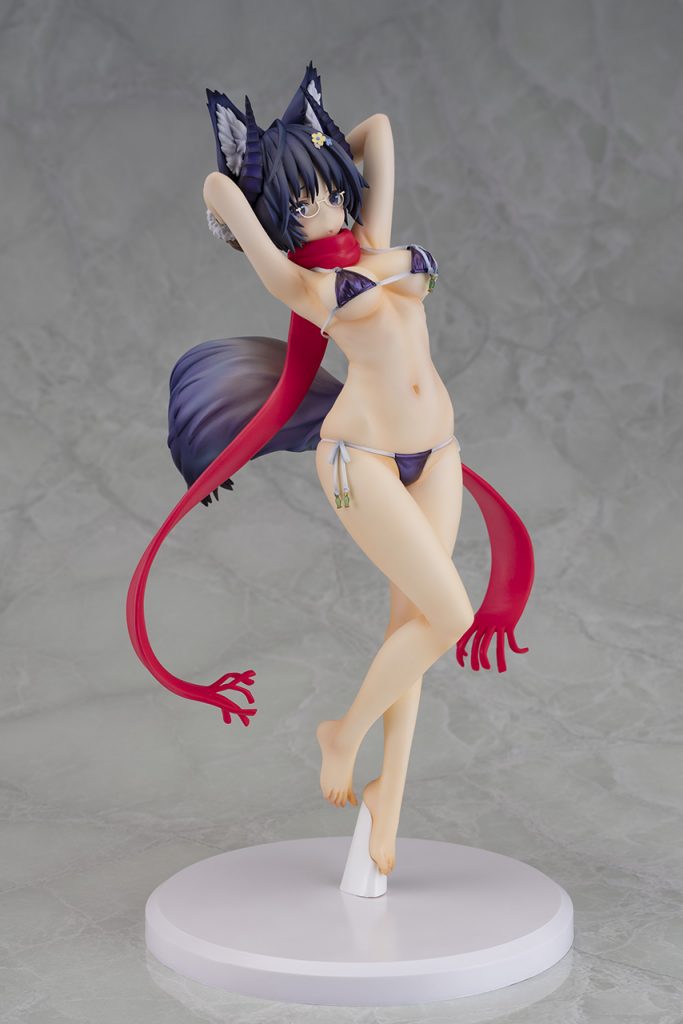 The emerald jewels on her swimsuit are translucent and the flowers in her hair are sculpted in fine detail.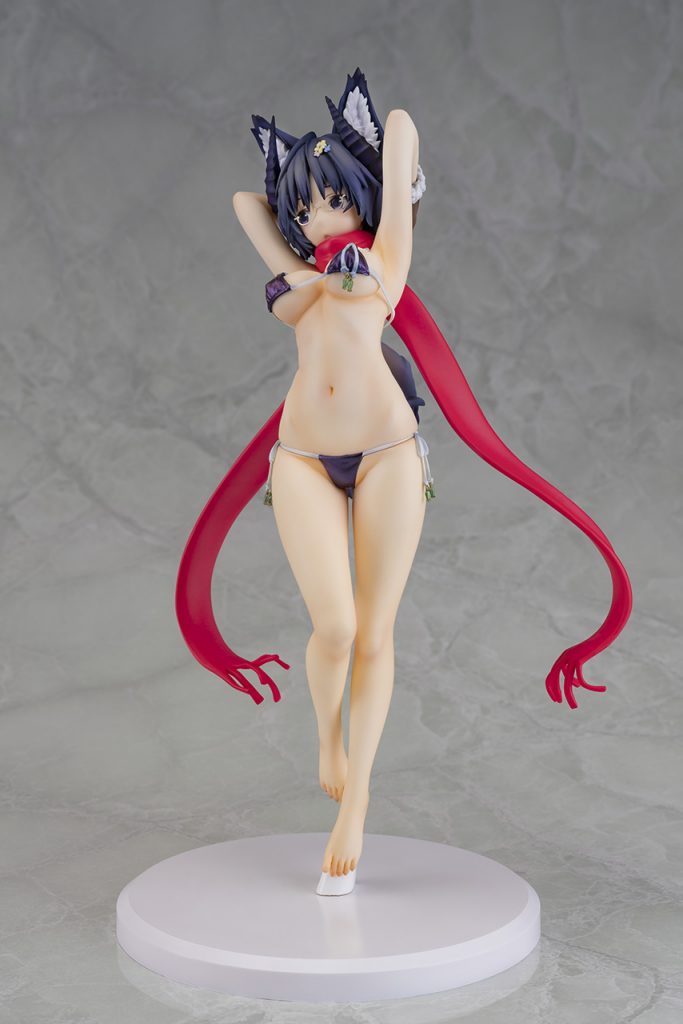 She also comes with 2 pairs of glasses: half-rimmed and full-rimmed!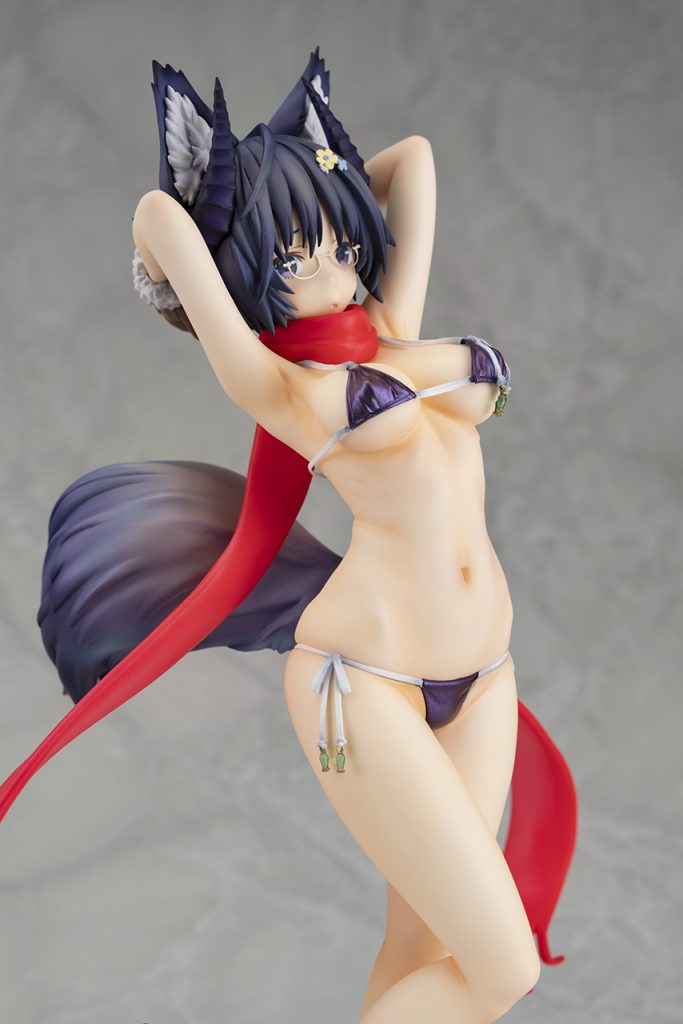 She looks like she might be a wolf or a fox but the horns make her something original entirely!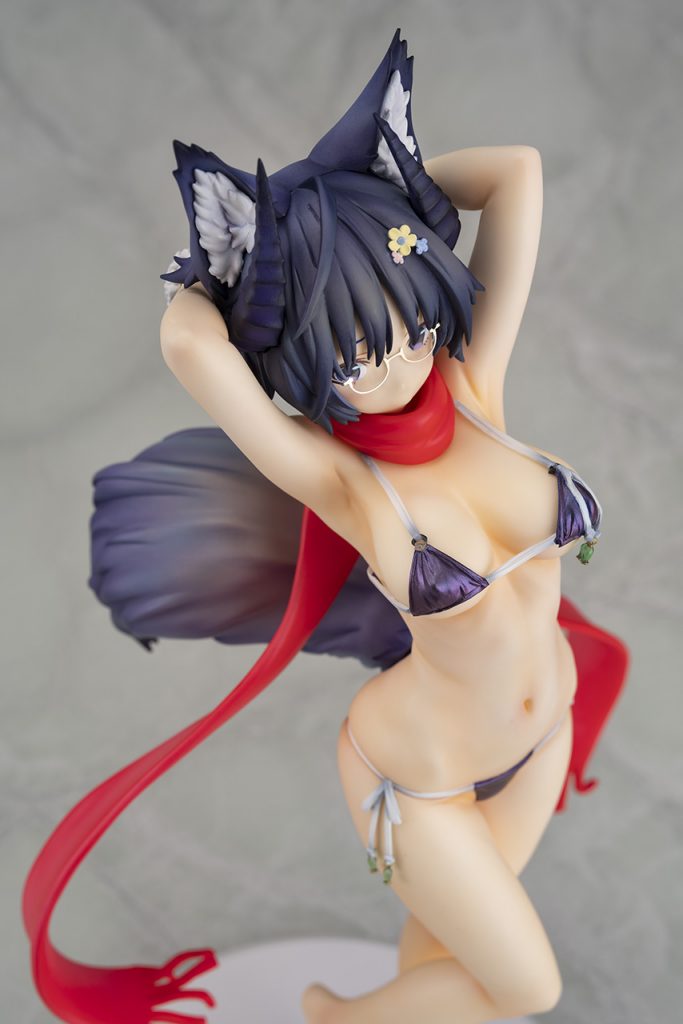 The detailing on her face with her cute and shy expression gives her a fragile appearance that makes you want to protect her!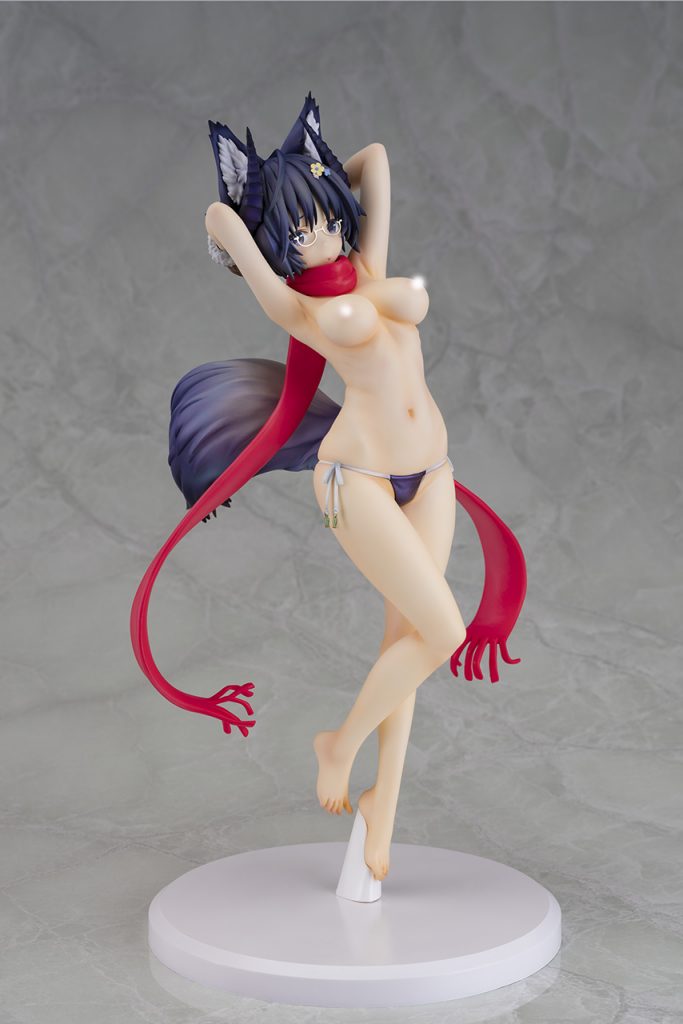 But if you're feeling a bit naughty, you can also remove her bikini top!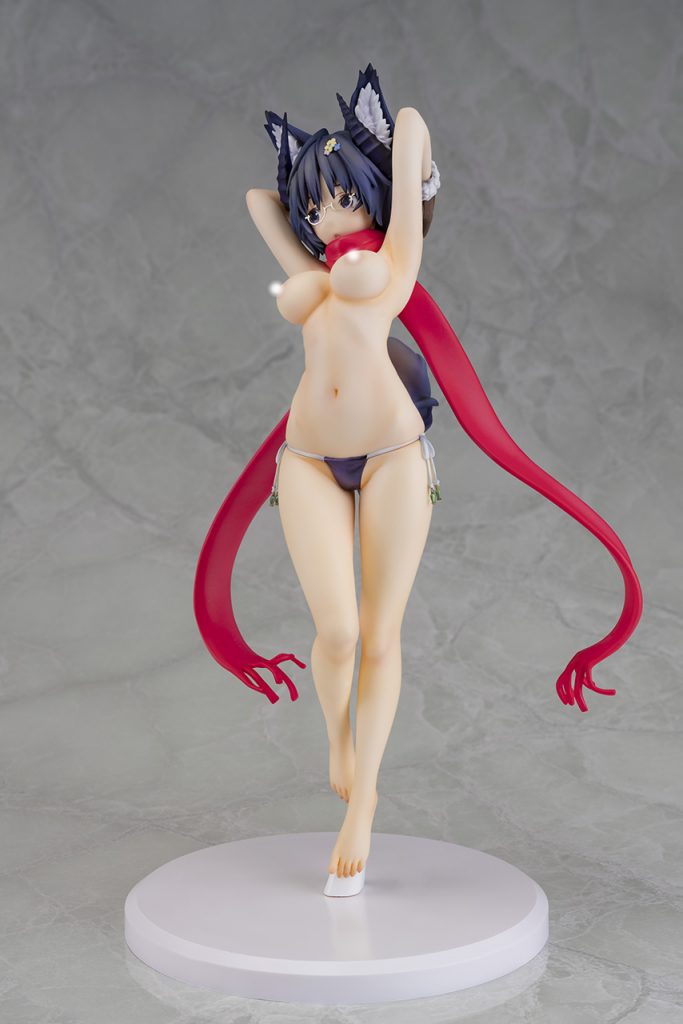 Animal girls likely have a high cold tolerance, so it's no problem for her!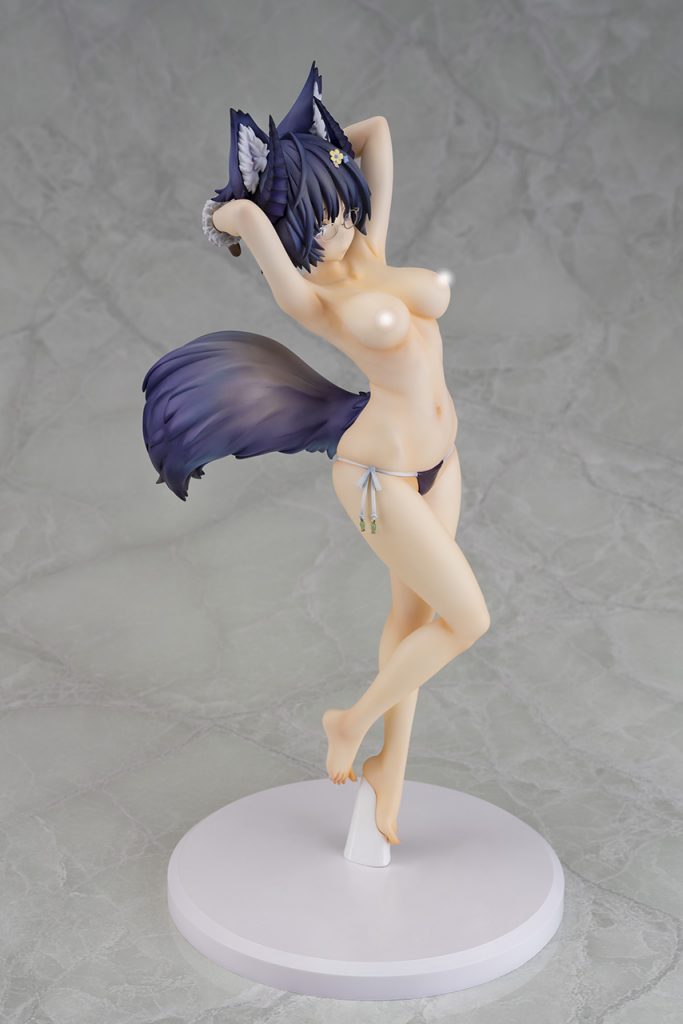 Let's see how she looks without her scarf as well!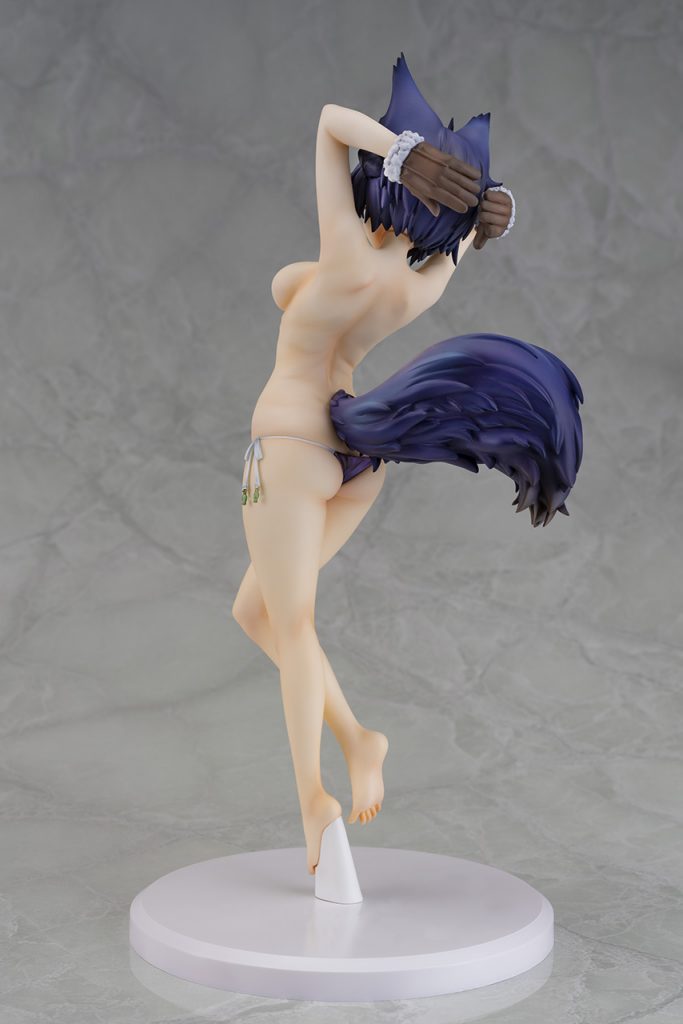 Her feet are also in an inviting pose and her toe nails have a nice gloss to them.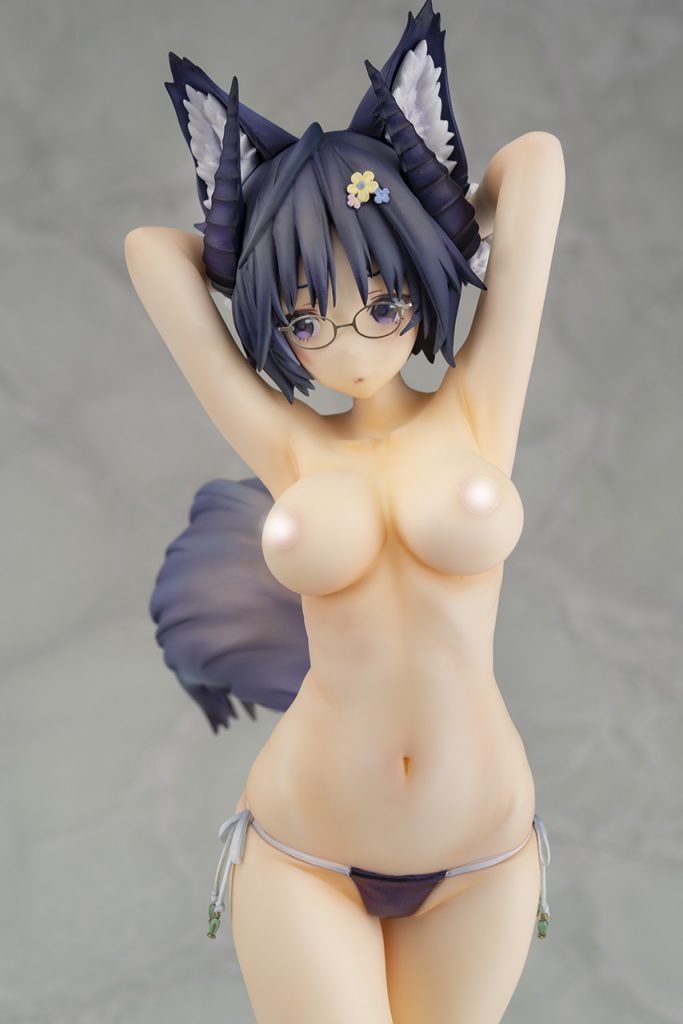 Here's a good view of the full framed glasses version!
There's something about glasses that give women an innocent and shy appearance. Pretty cute!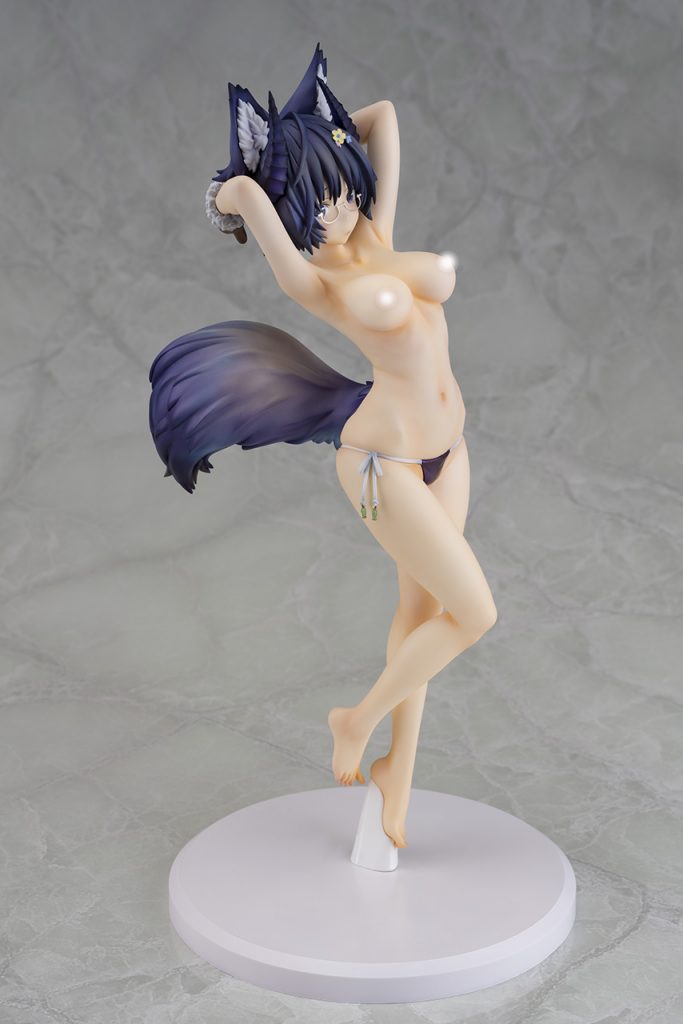 She will be available for pre-order in April 2021 and on sale in August 2021!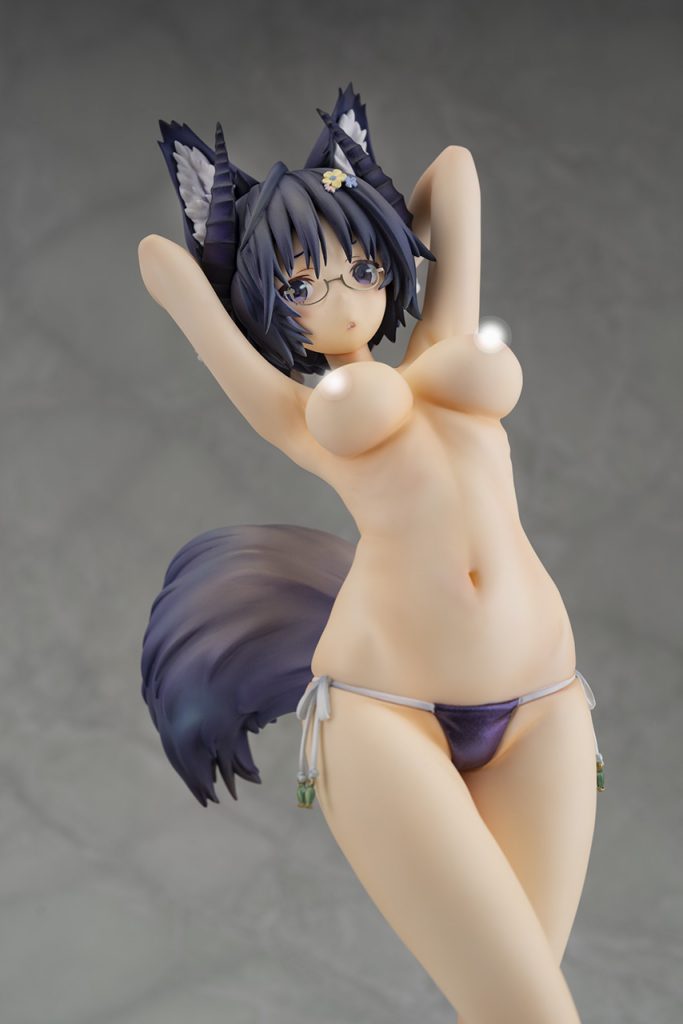 She's a 1/5.5 scale figure with a height of about 29cm.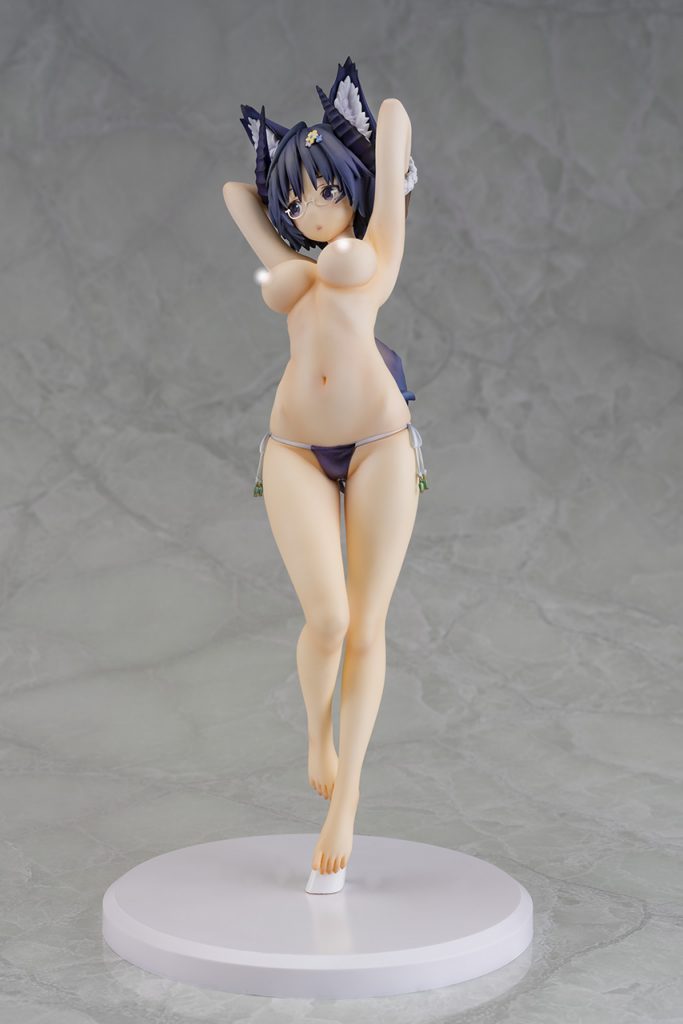 Production by Takeshi Miyagawa (T's system) (宮川武)
Coloring by Sakura-sensei (佐倉 ) Planning by Sano-sensei (佐野一馬 )