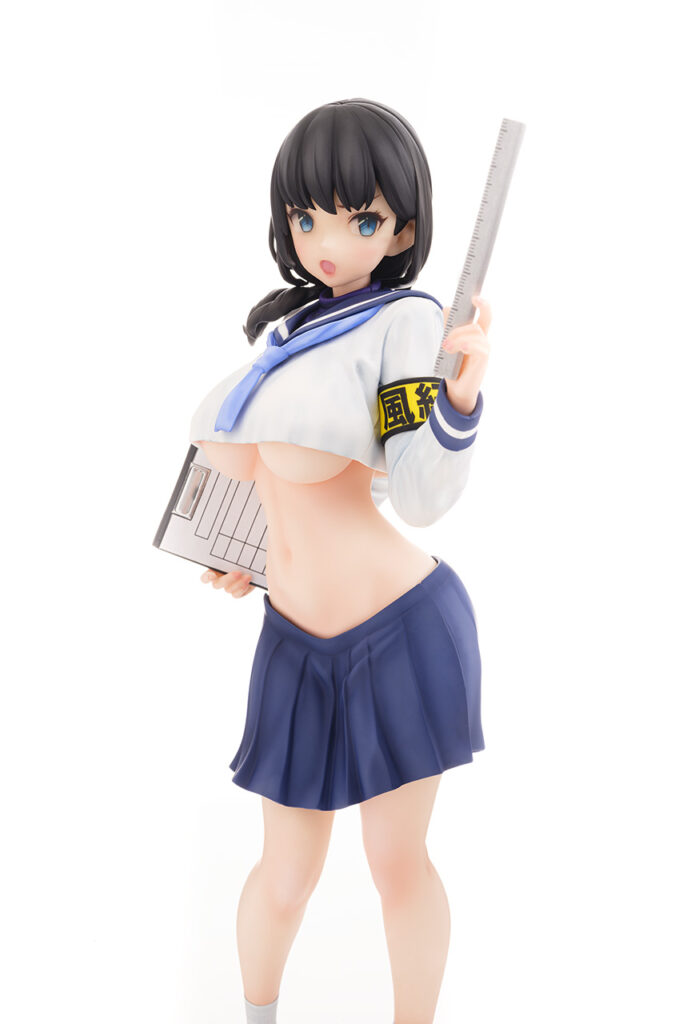 Meet the head of the uniform disciplinary committee Kazama Kinoko!
Find her here:
>>https://bit.ly/3aADBV6<<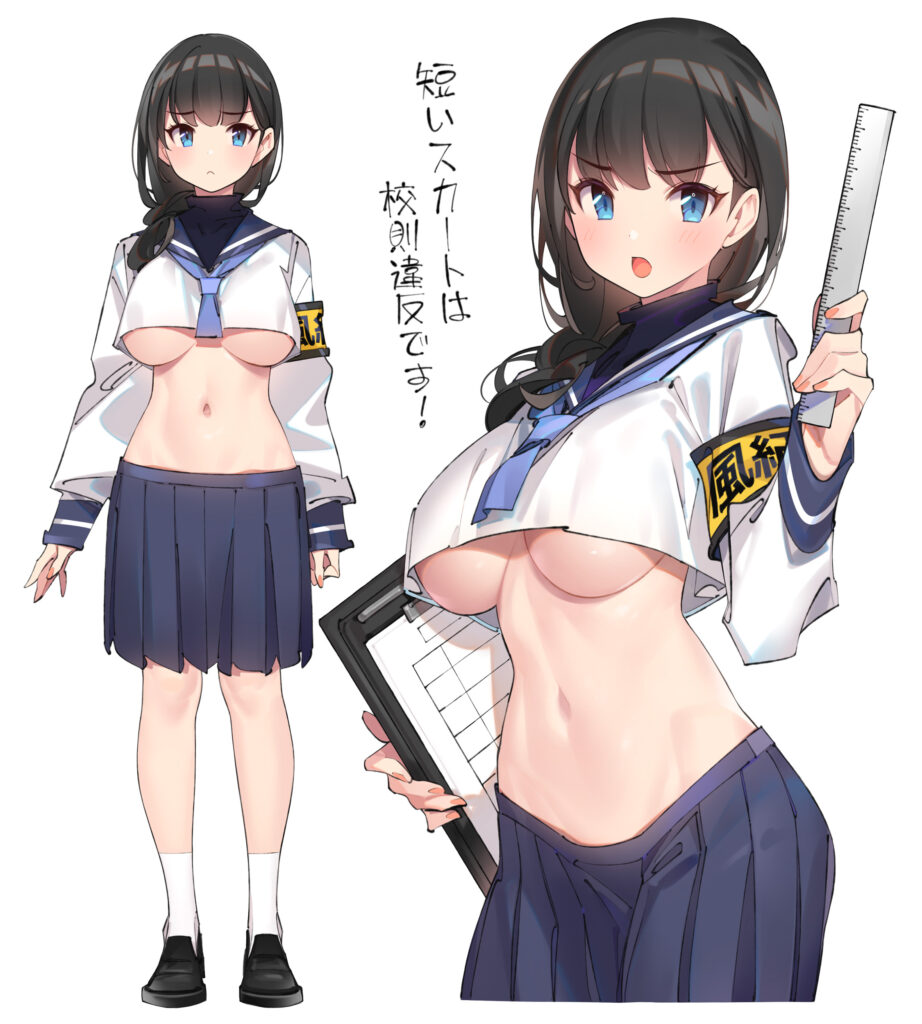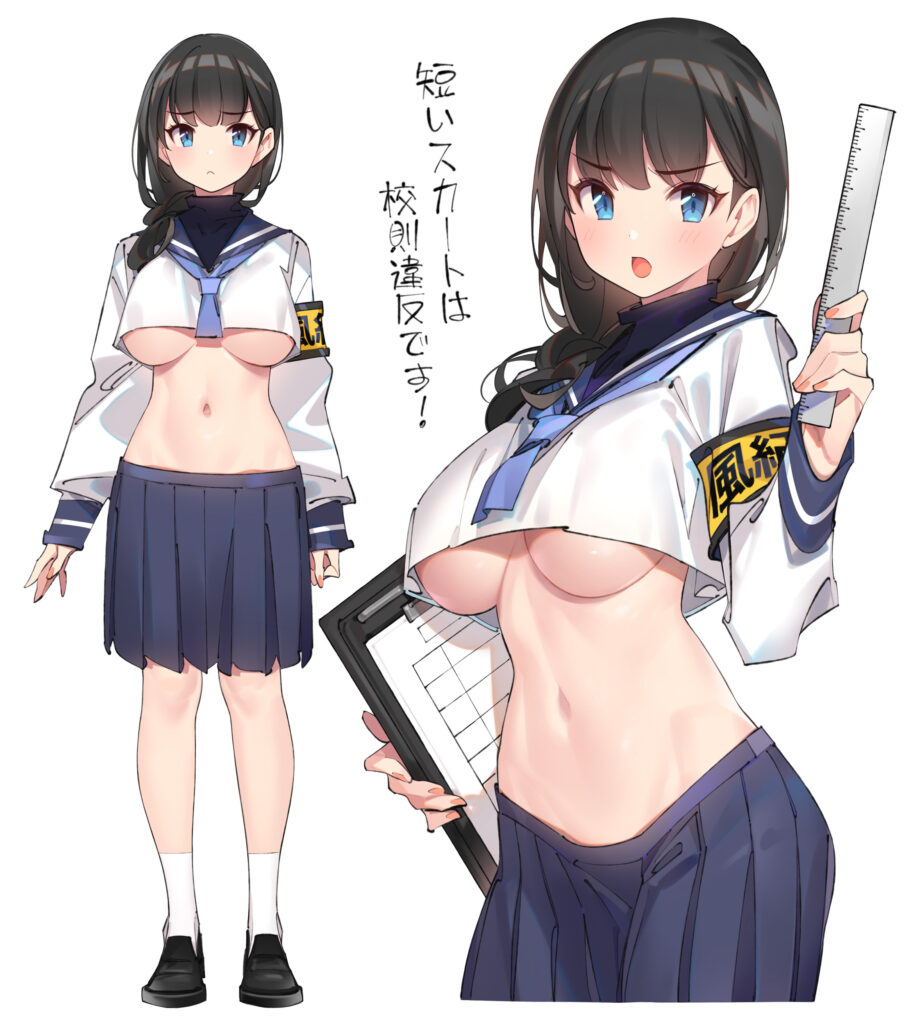 Based off of an original illustration by POPQN, this figurine has been brought to life by Daikikougyou figure company.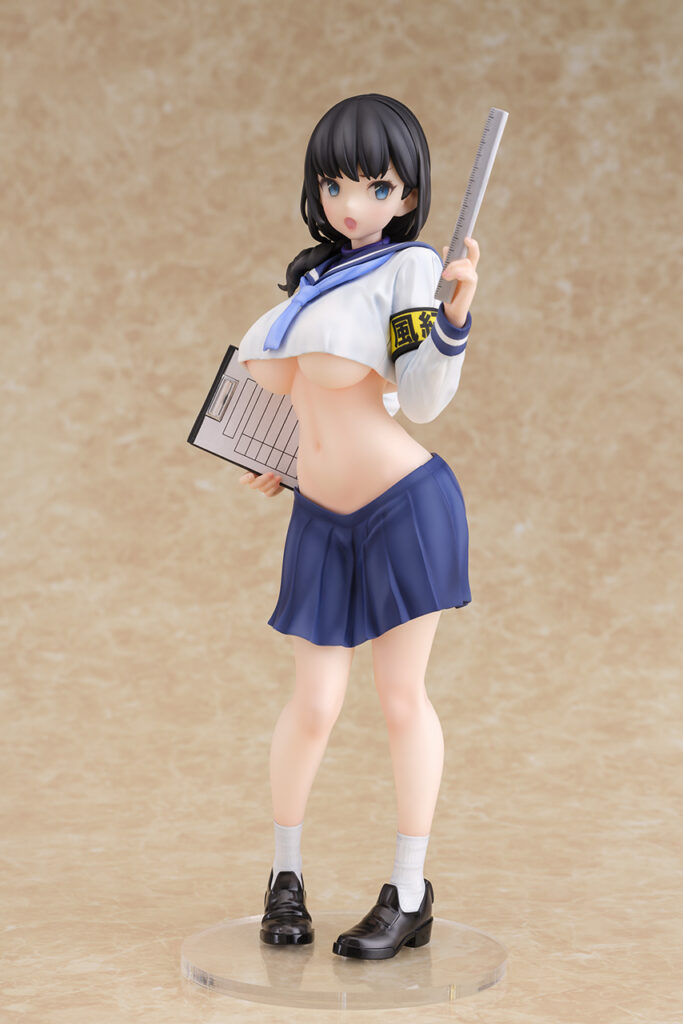 What you will notice right away is Kinoko's particularly unique uniform.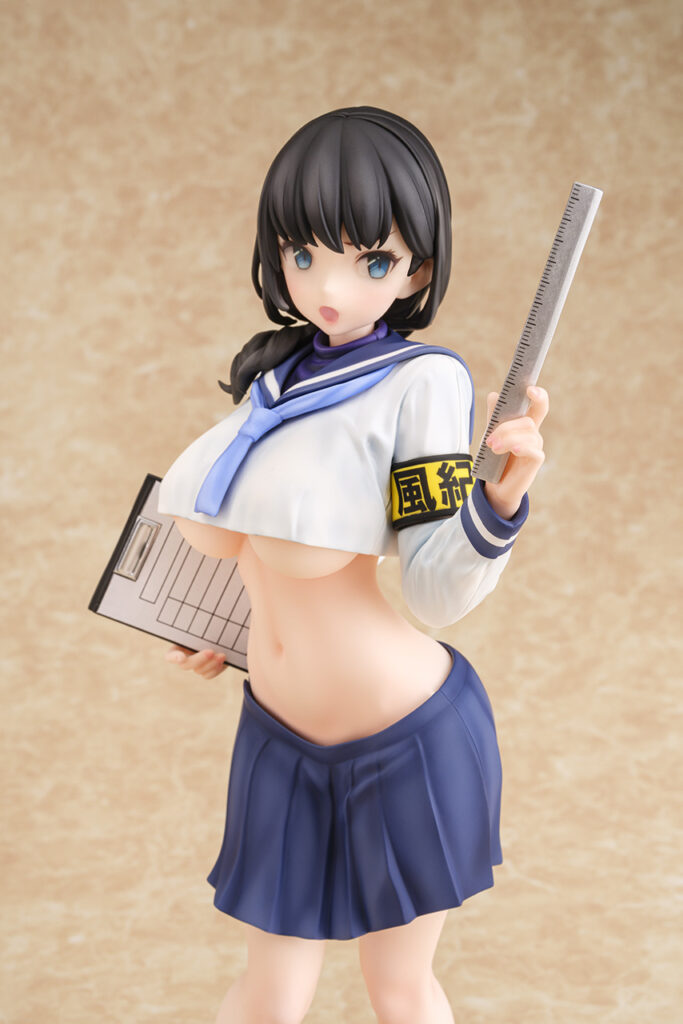 Her extreme crop cut top reveals an impactful amount of under-boob.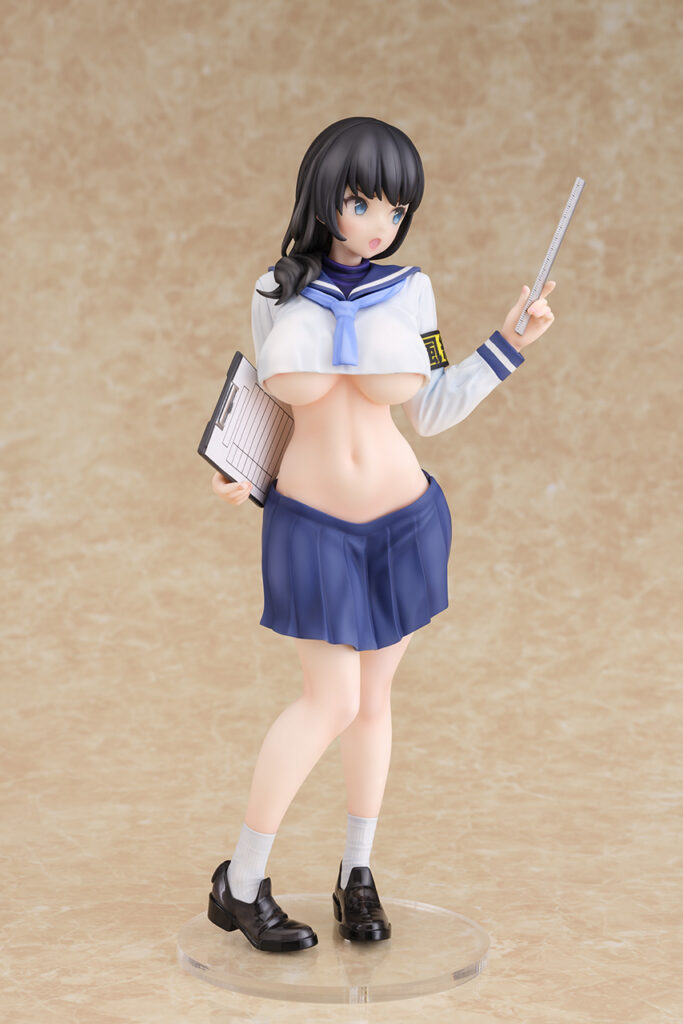 Her skirt, while a moderate length, is worn very low on her hips seemingly about to slip off her body.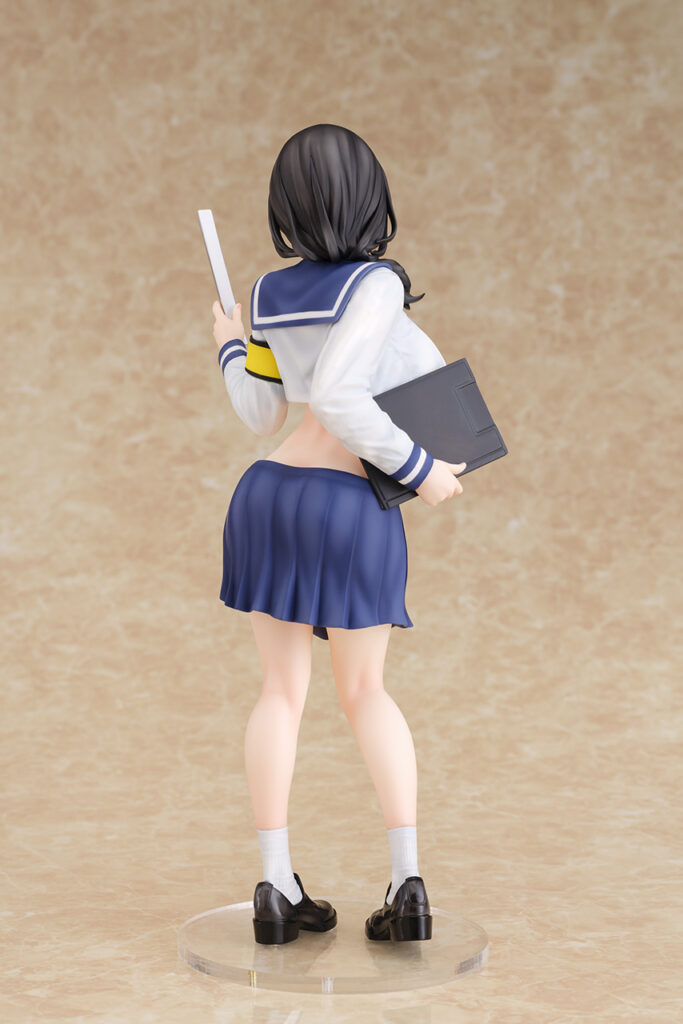 Her her school, this style of uniform is actually the norm! And Kinoko is in charge of making sure others are wearing it properly.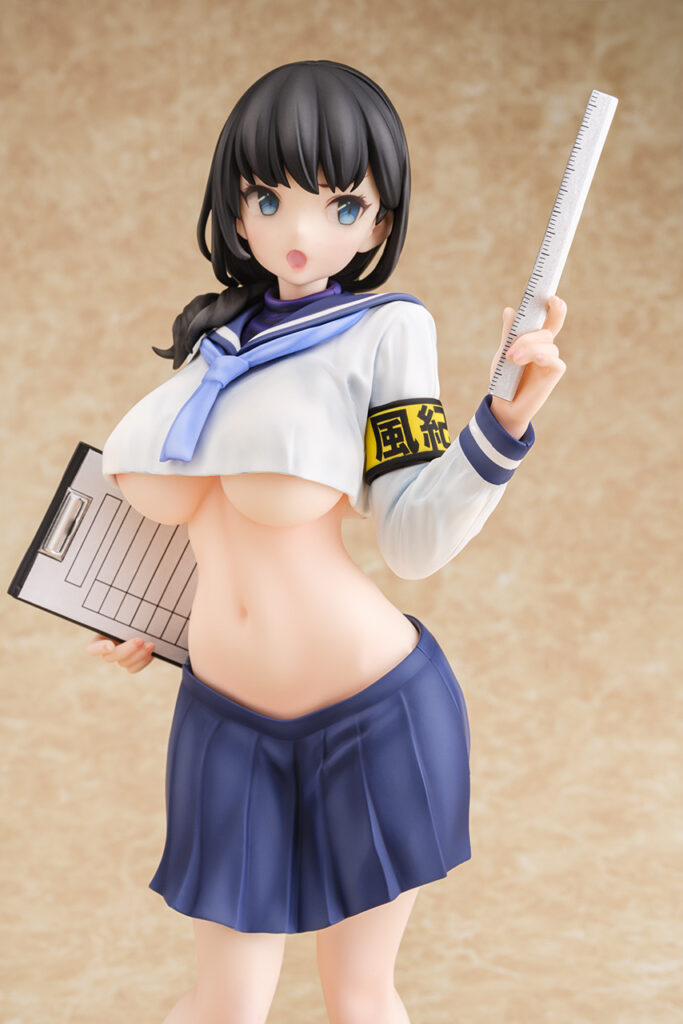 On her left arm she wears a band that reads, "fuukiin" which translated to "disciplinary committee".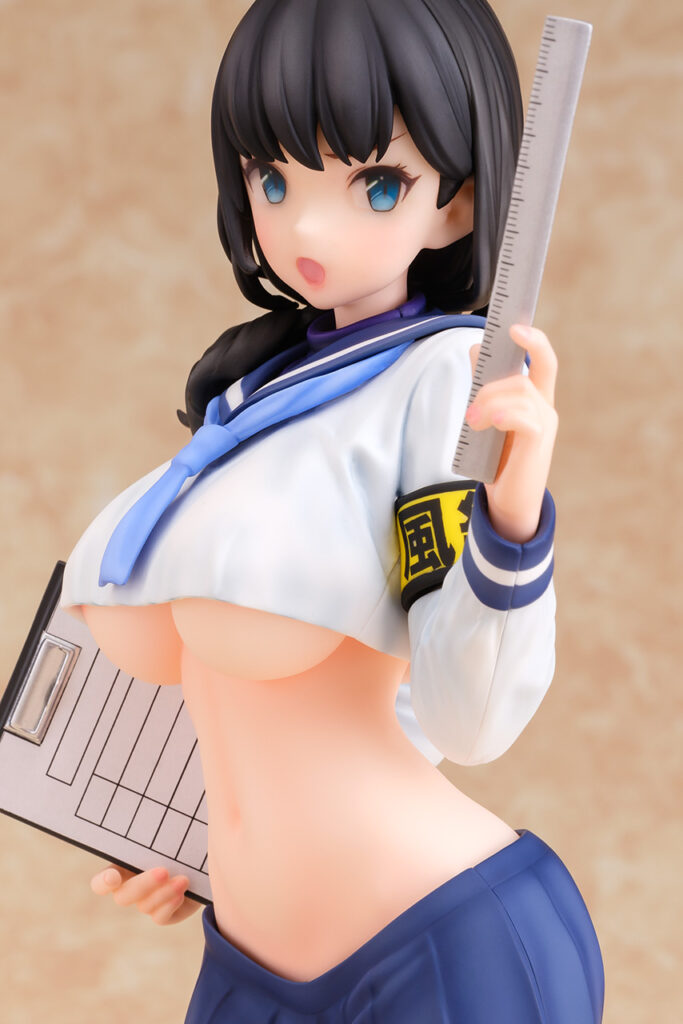 This is why she holds a ruler and clipboard. She is ready to measure the length of skirts and record anyone who doesn't fit the standard.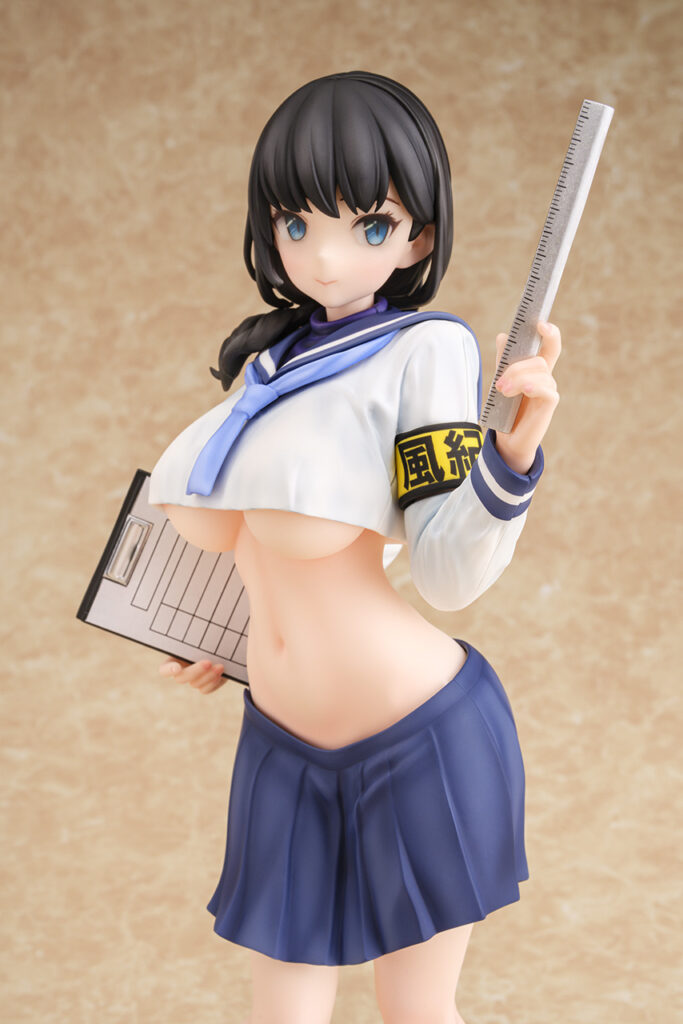 If you wear your uniform properly her scolding expression can also be replaced with a gentle smiling one!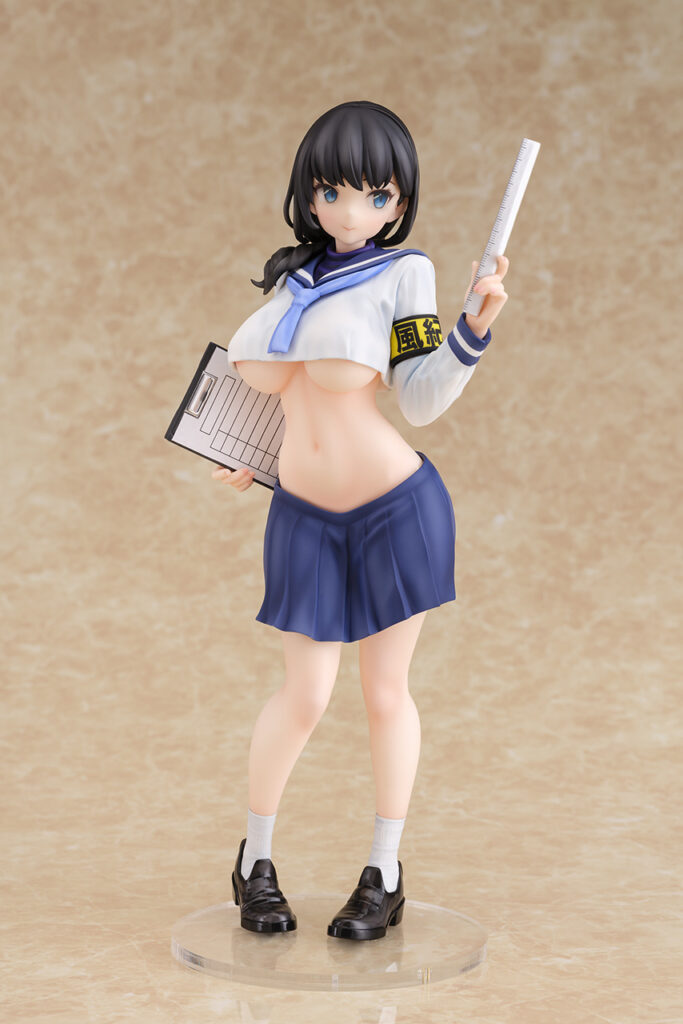 Her short light blue tie and high neck shirt are also quite unique and appealing. Same with her old-fashioned style socks and glossy loafers.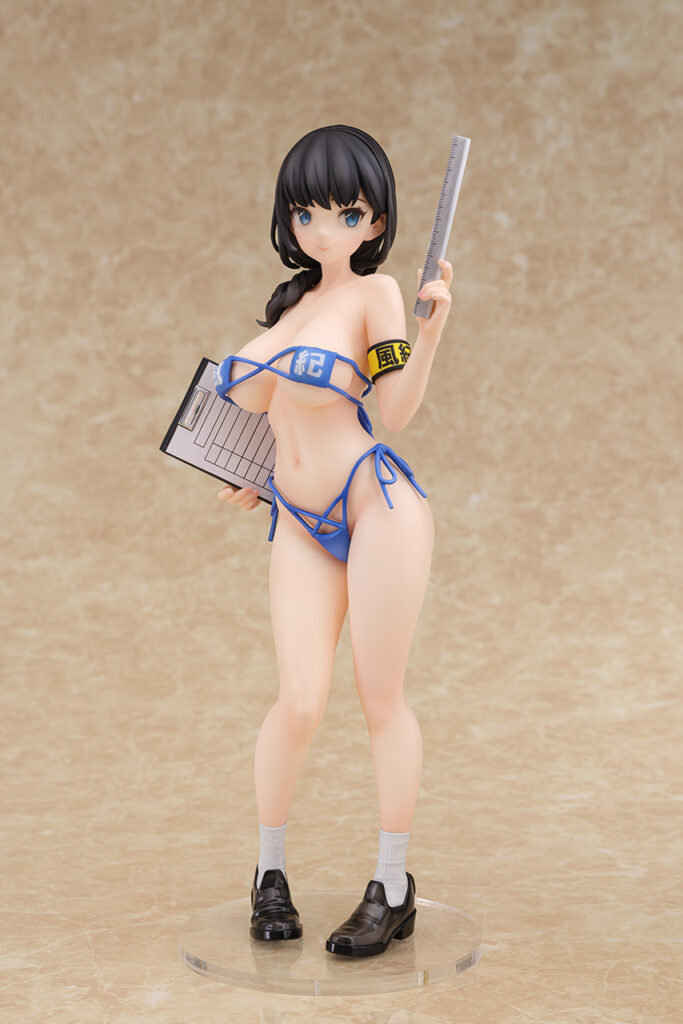 But this school has more surprises! She also comes with her school's very special swimsuit.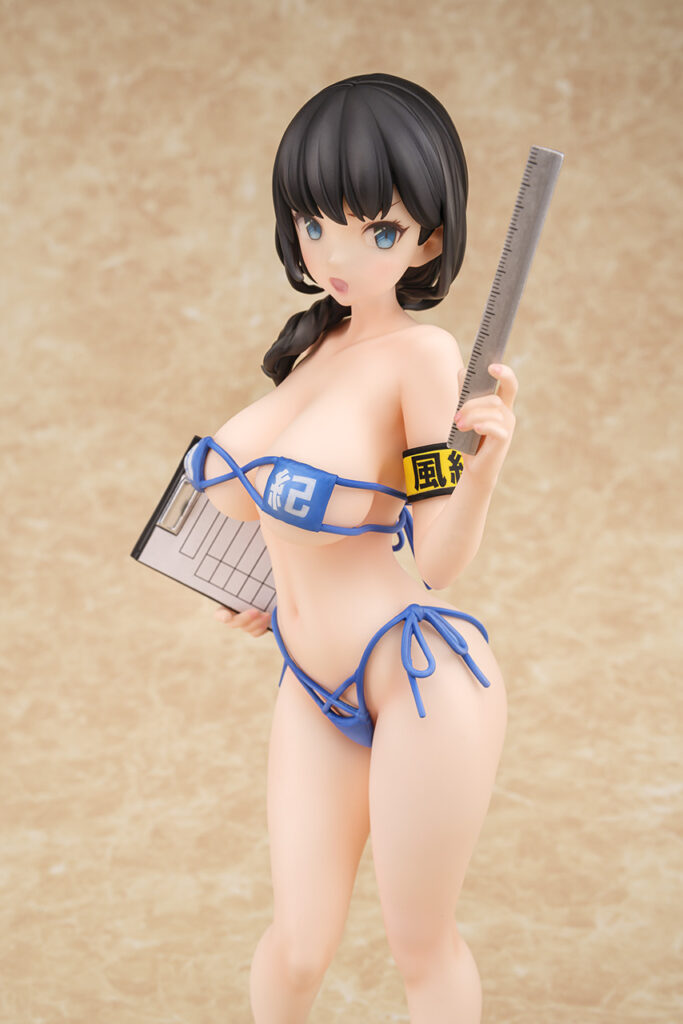 A suitably blue eye-patch bikini! It reads "disciplinary committee" to perhaps she also checks swimwear regulations.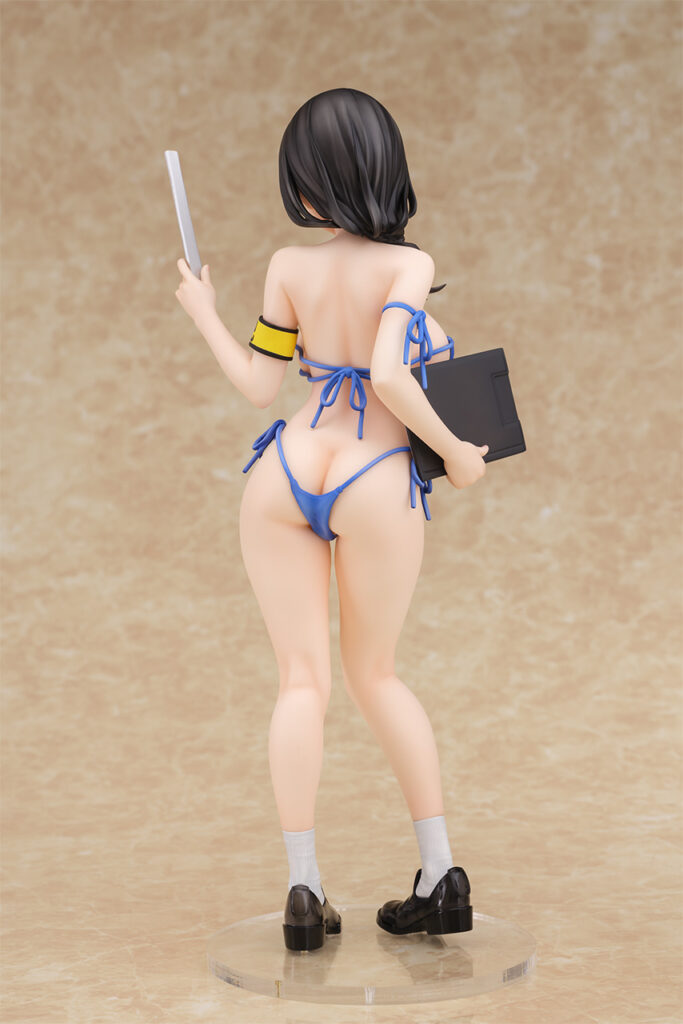 The style of bikini is very revealing from both the front and behind. Have you ever seen a swimsuit quite like this before?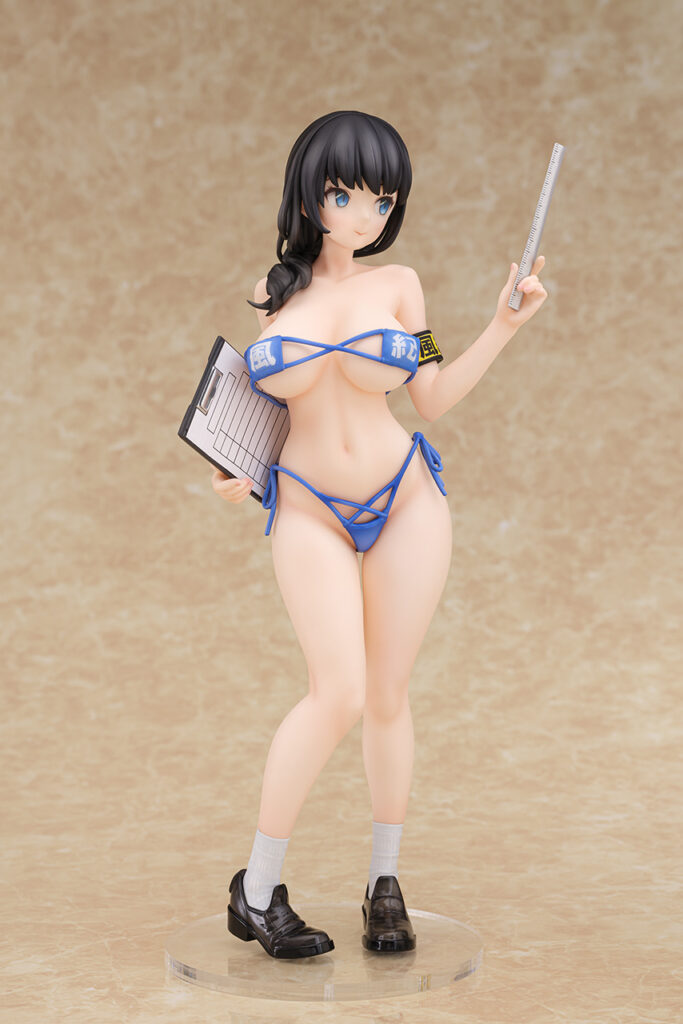 Of course she still keeps her props, arm band and shoes on for good measure.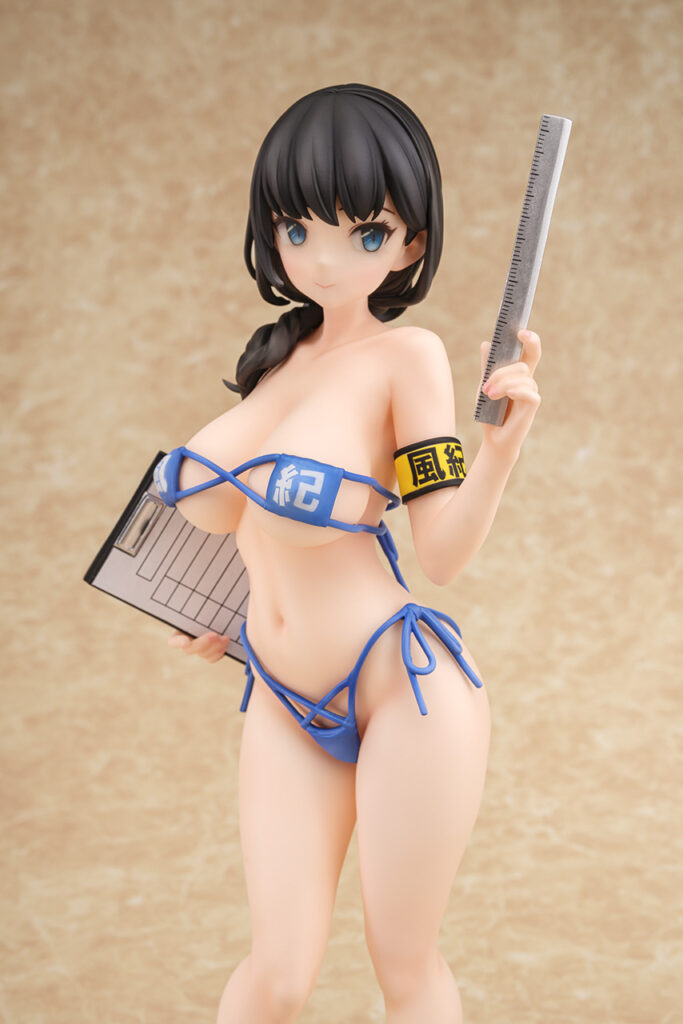 The swimsuit matches the blue shade of her eyes as well. Kinoko's hair is a nice natural black because dyed hair would be against regulations!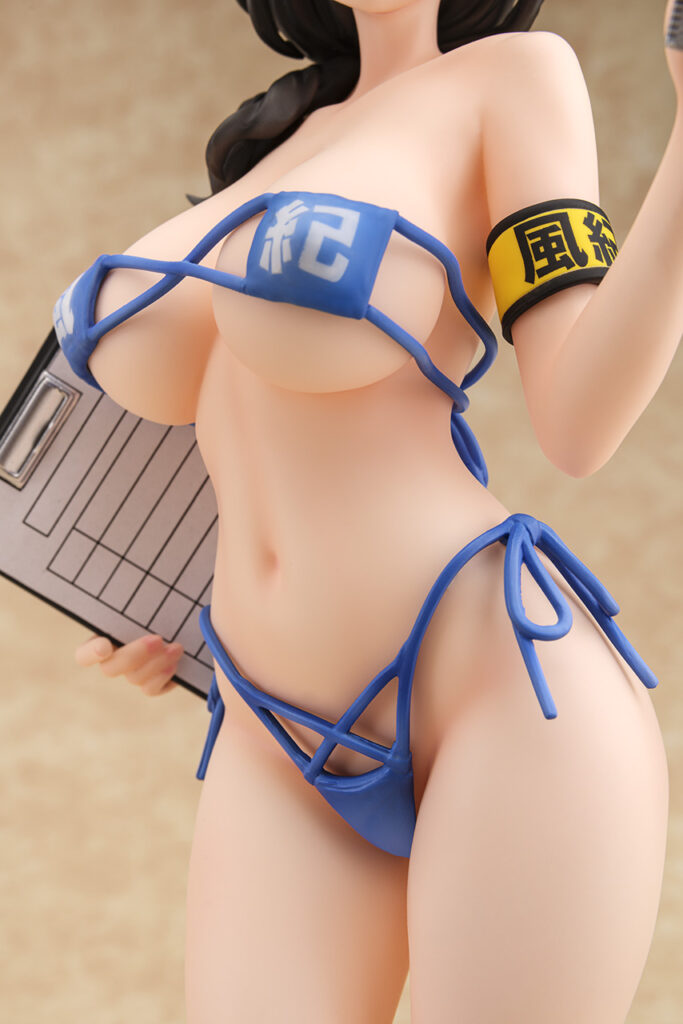 You can see Kinoko has a very beautiful body with full breasts and hips as well as a tight waist.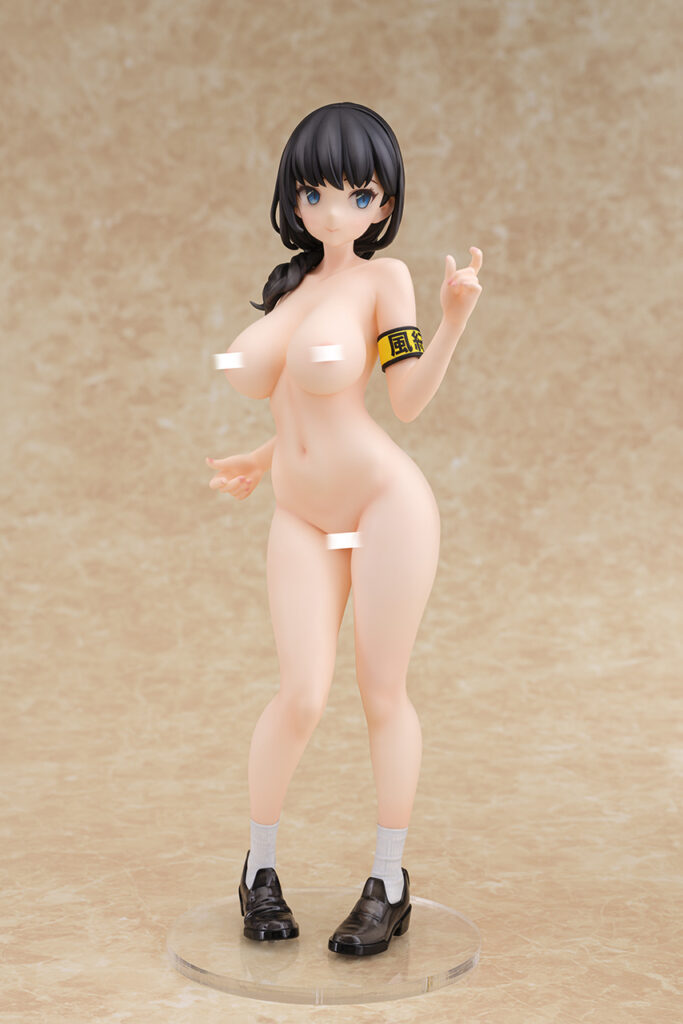 If you wish to see even more of her, you can also remove all of her clothing save for the armband and shoes.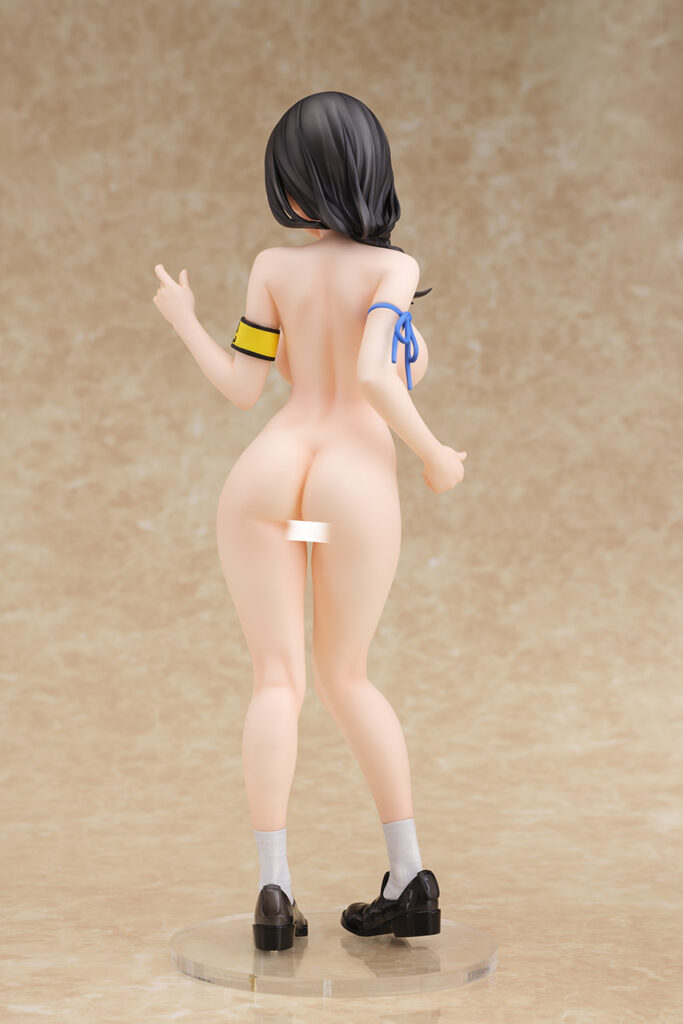 The sculpturing and color shading is fantastic on this figure, highlighting the lines of her body very well.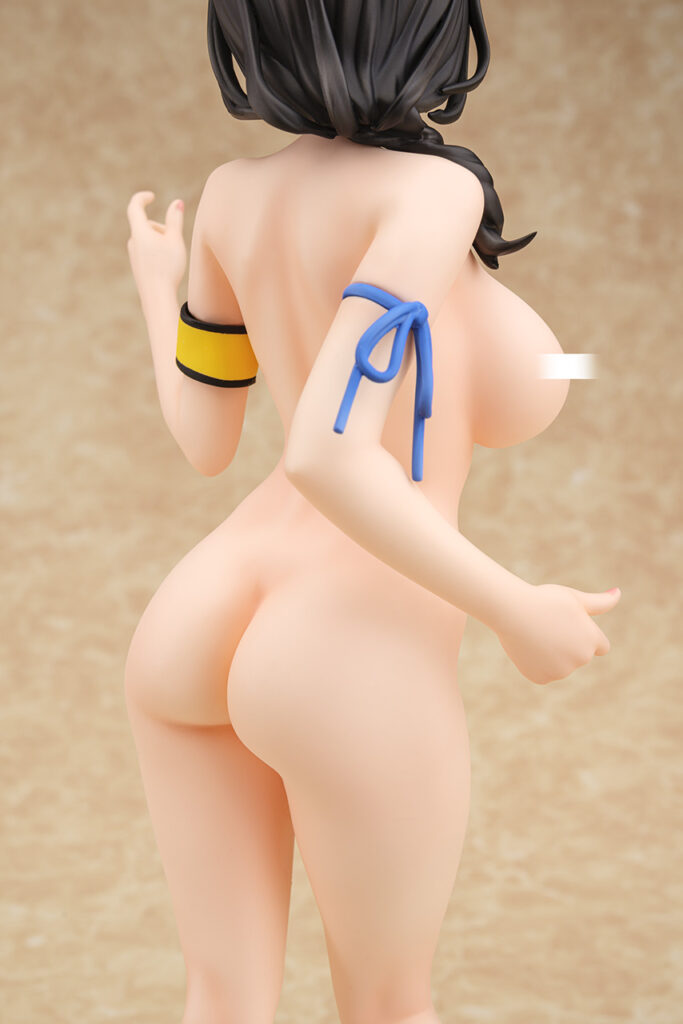 This beautiful disciplinary committee school girl figurine will be available for pre-order until July 15th 2021 and on sale in November 2021.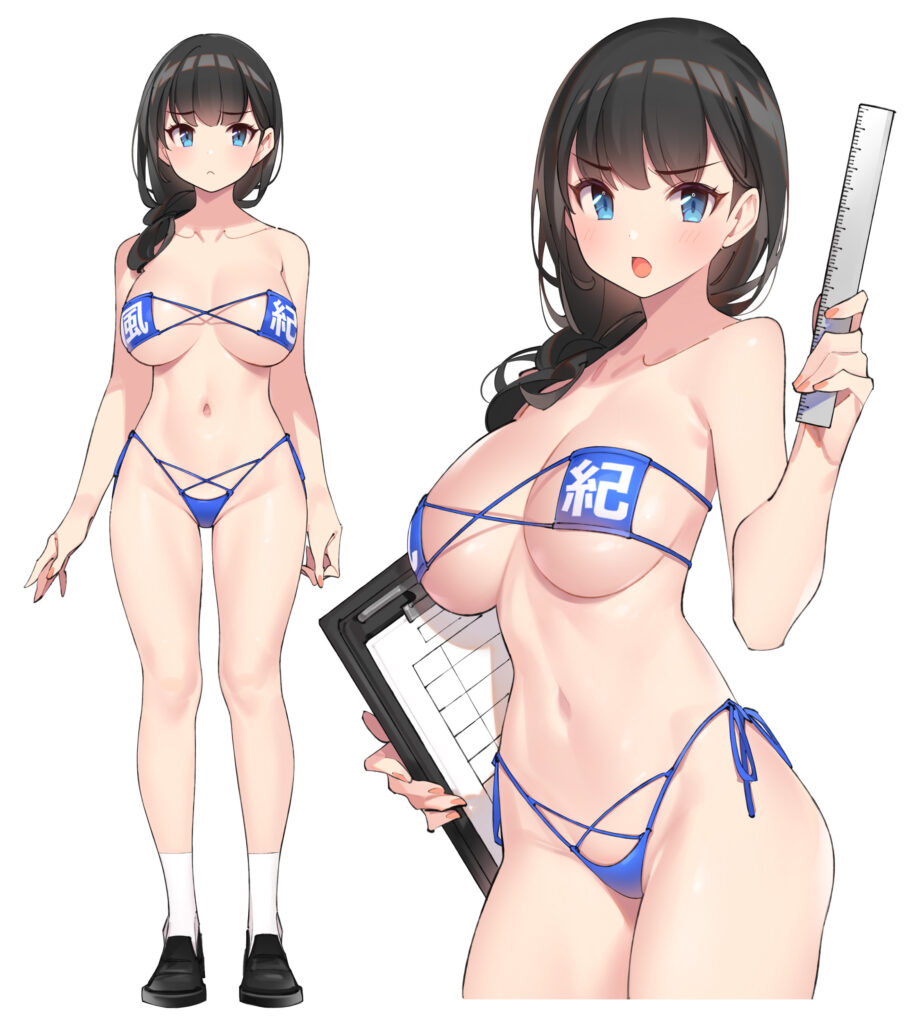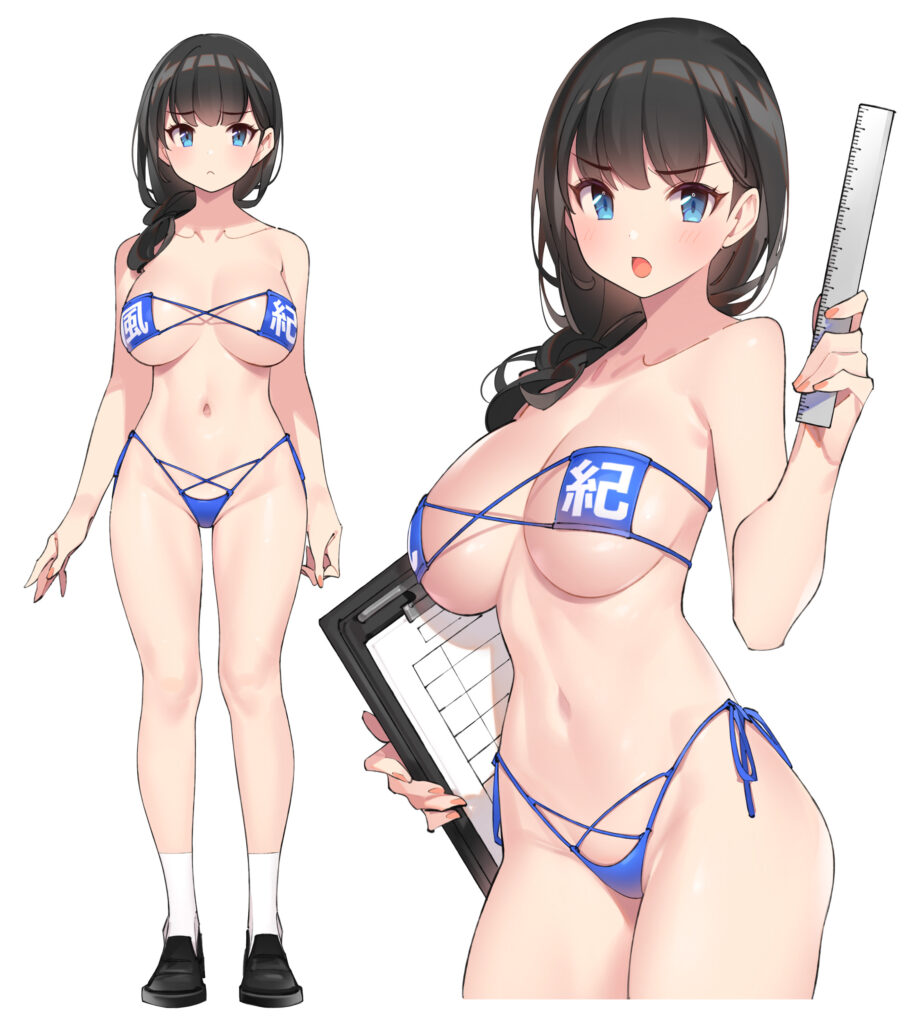 If you'd like to see our in-depth video review of Kazuma Kinoko, check it out here:
(c)POPQN