We visited the office of Daikikougyou again for another figurine review!
This time's figurine is called Anmi PINK LABEL FLAMINGOS Ponytail Girl.
Check out our video here for a detailed review!
She is available for pr-order on amiami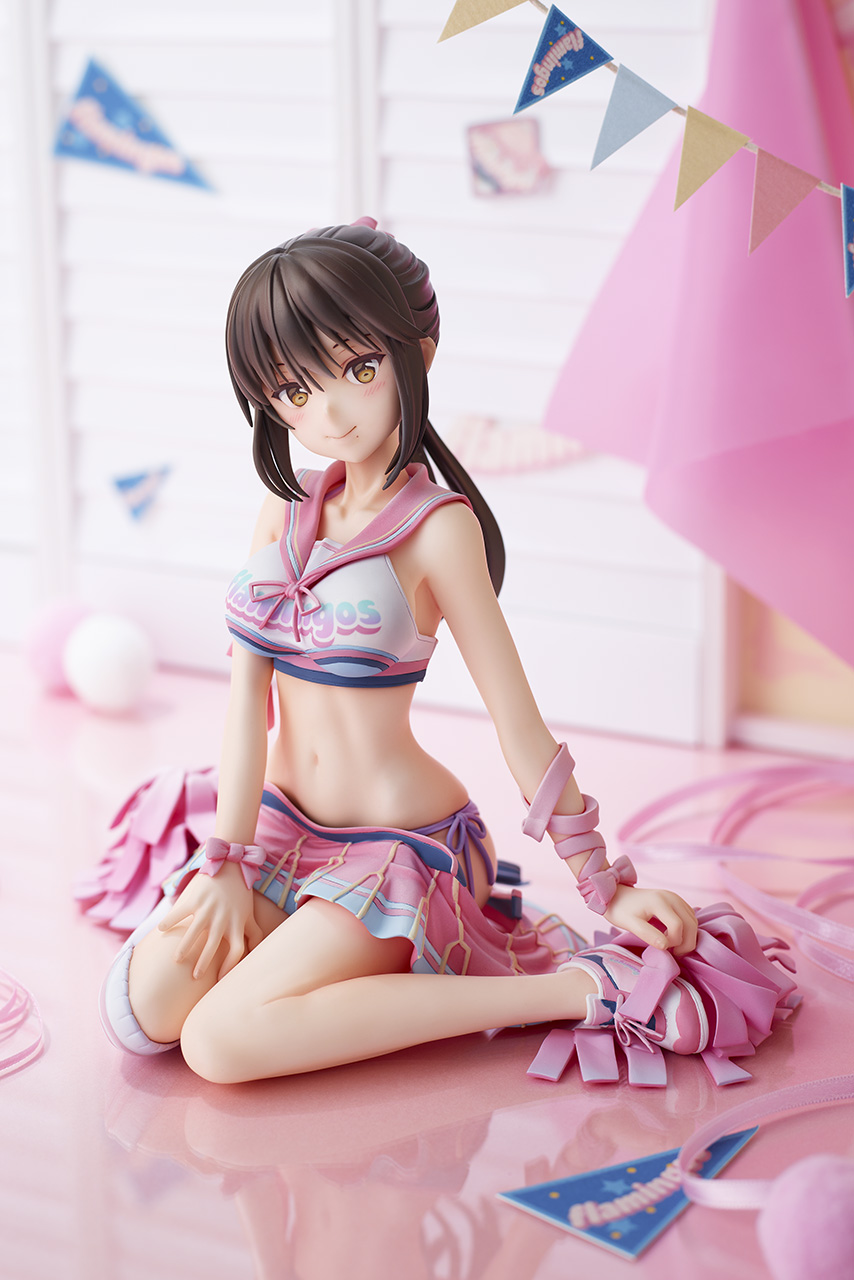 This figurine is based on an artwork by Anmi sensei who is famous for depicting beautiful girls with birds. He also gives the girls characteristics of certain birds.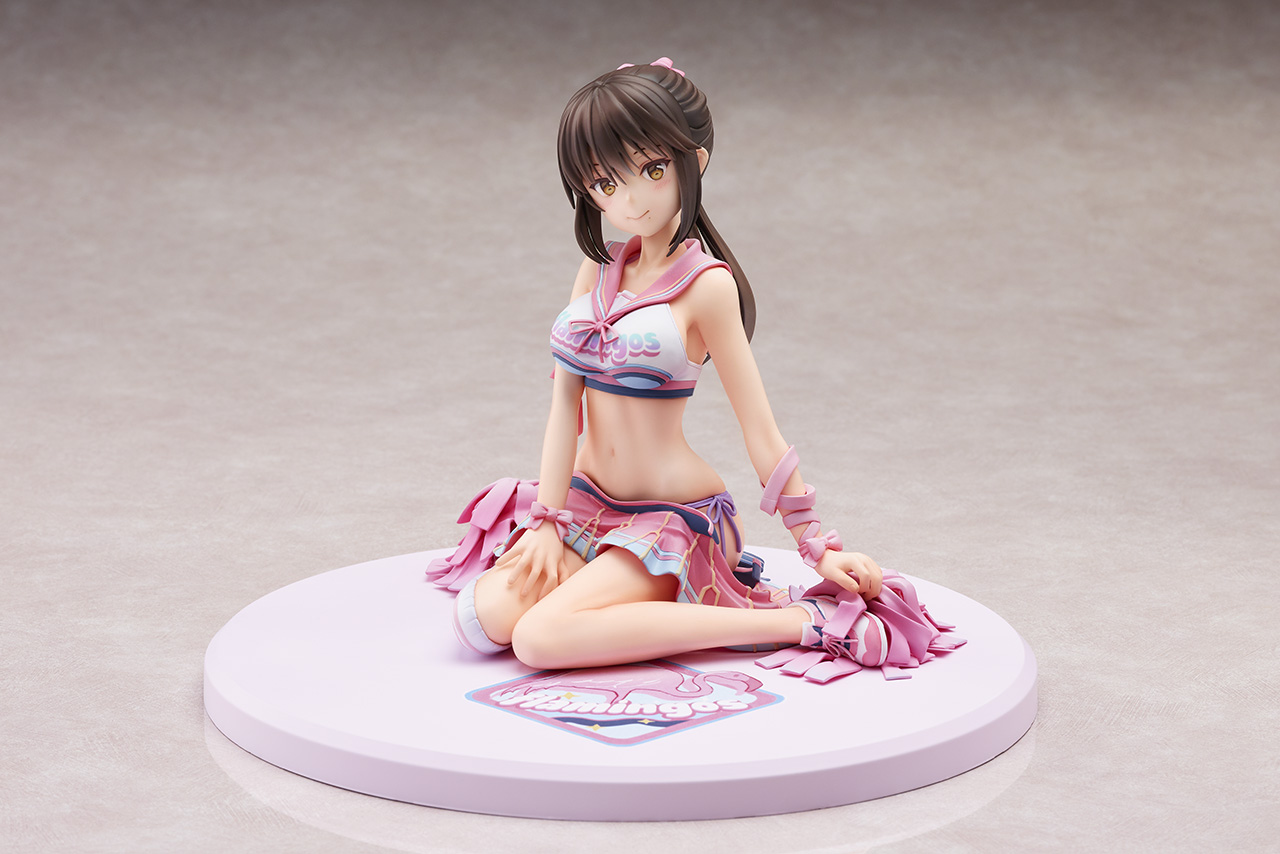 In this case it's the flamingo! Ponytail Girl is the head cheerleader for team Flamingos, as you can tell from her jersey.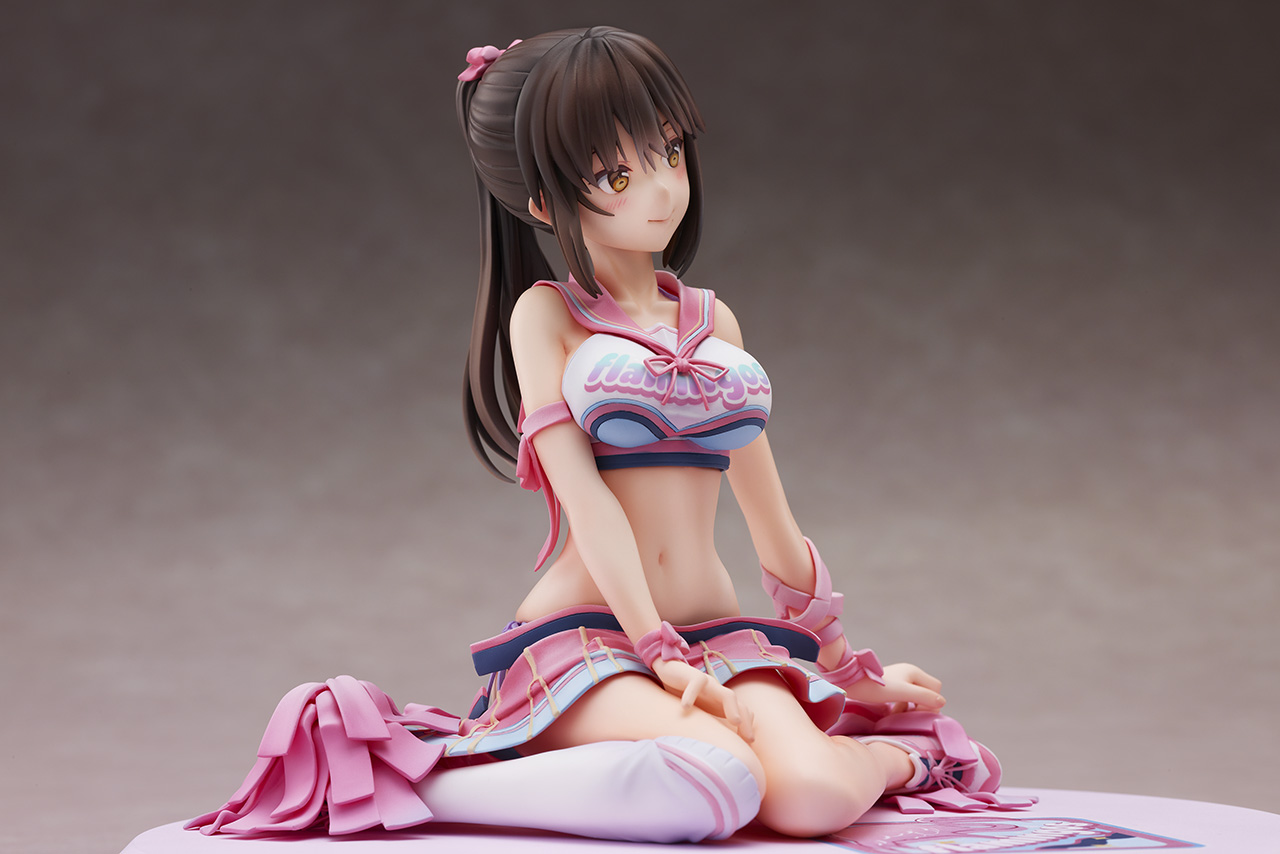 Her uniform is a bright pink mixed with tones of white and ocean blue. Her amazingly sculpted pink pom poms look so realistic and lie beside her as she sits cutely on the ground.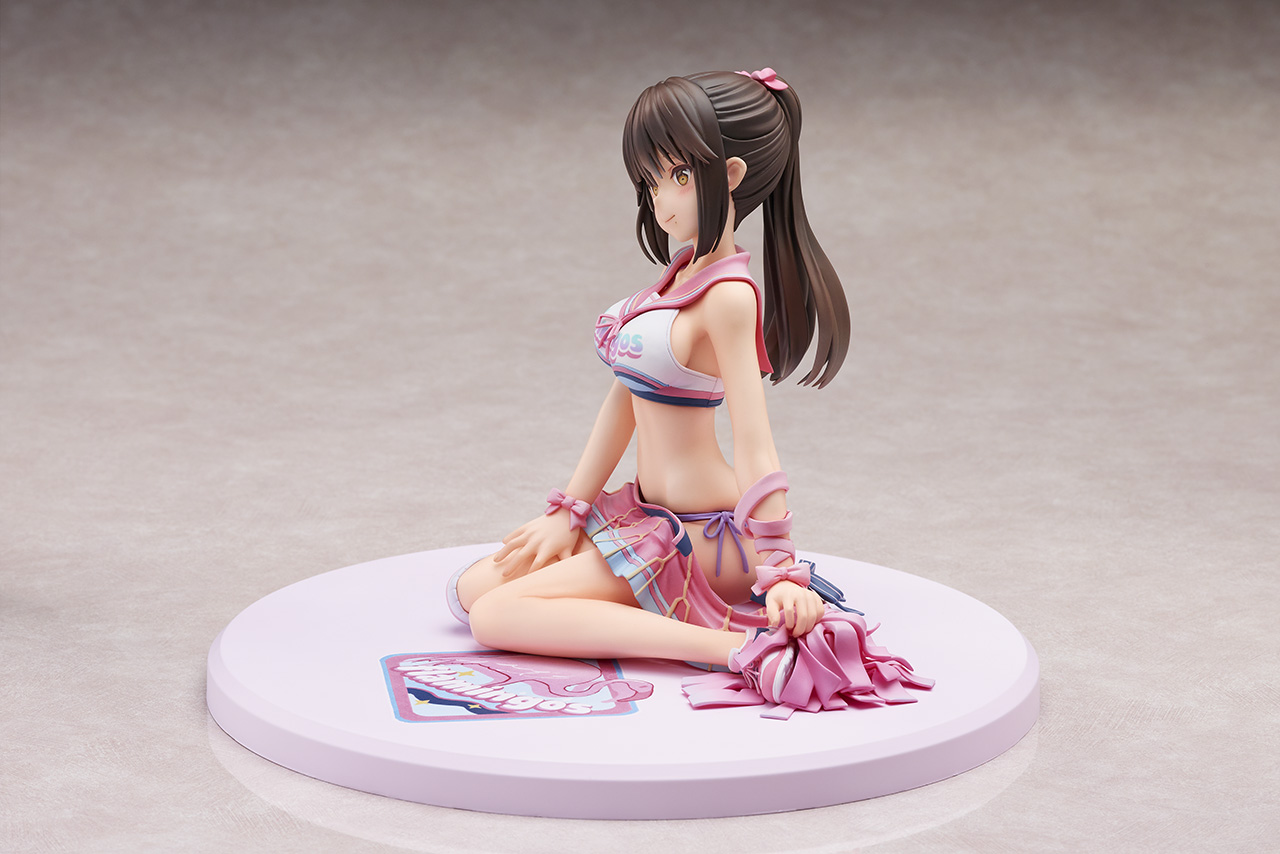 She's definitely a girl who has fashion on her mind as she has several pink ribbons on her arms, in her hair and even unraveling around her wrists.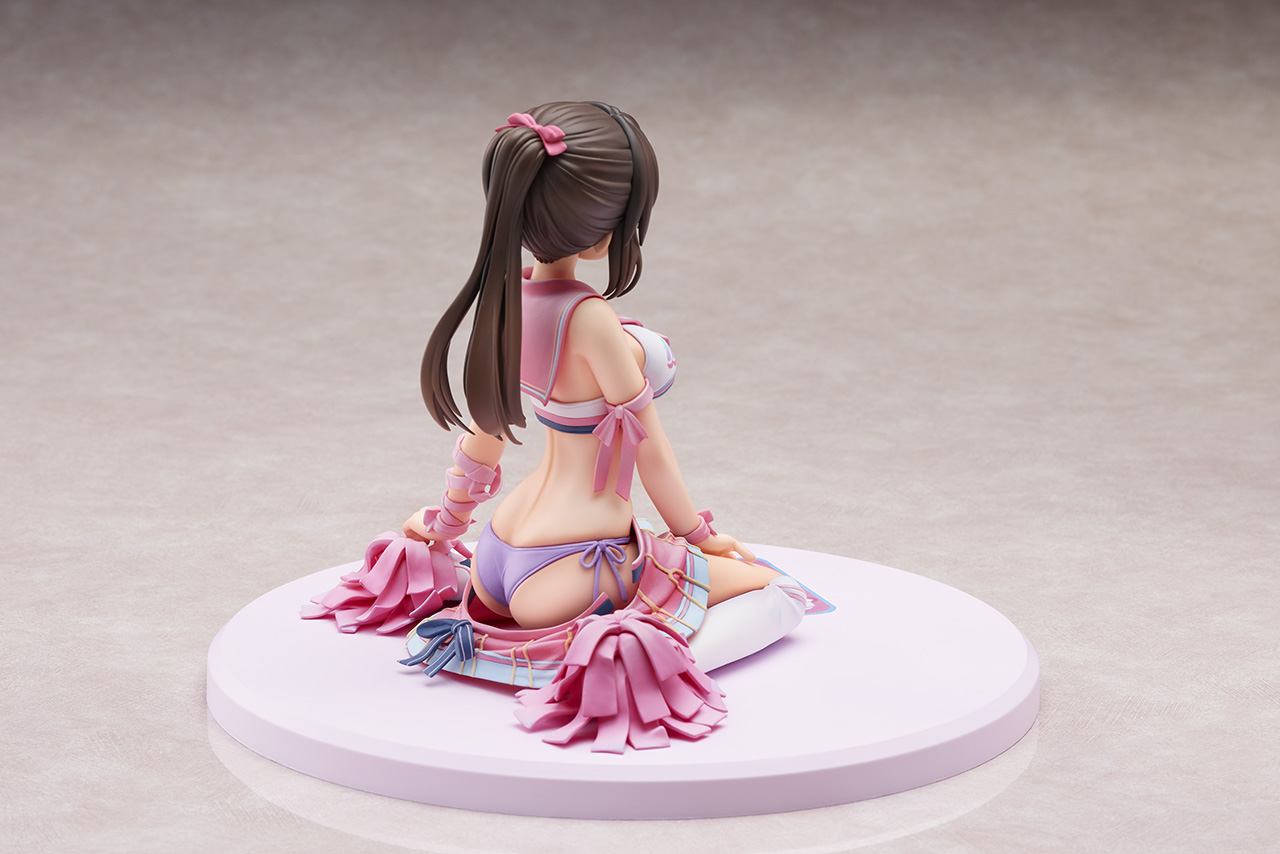 From behind you can see that her skirt has fallen down, revealing the fact that she's actually wearing a swimsuit underneath her uniform!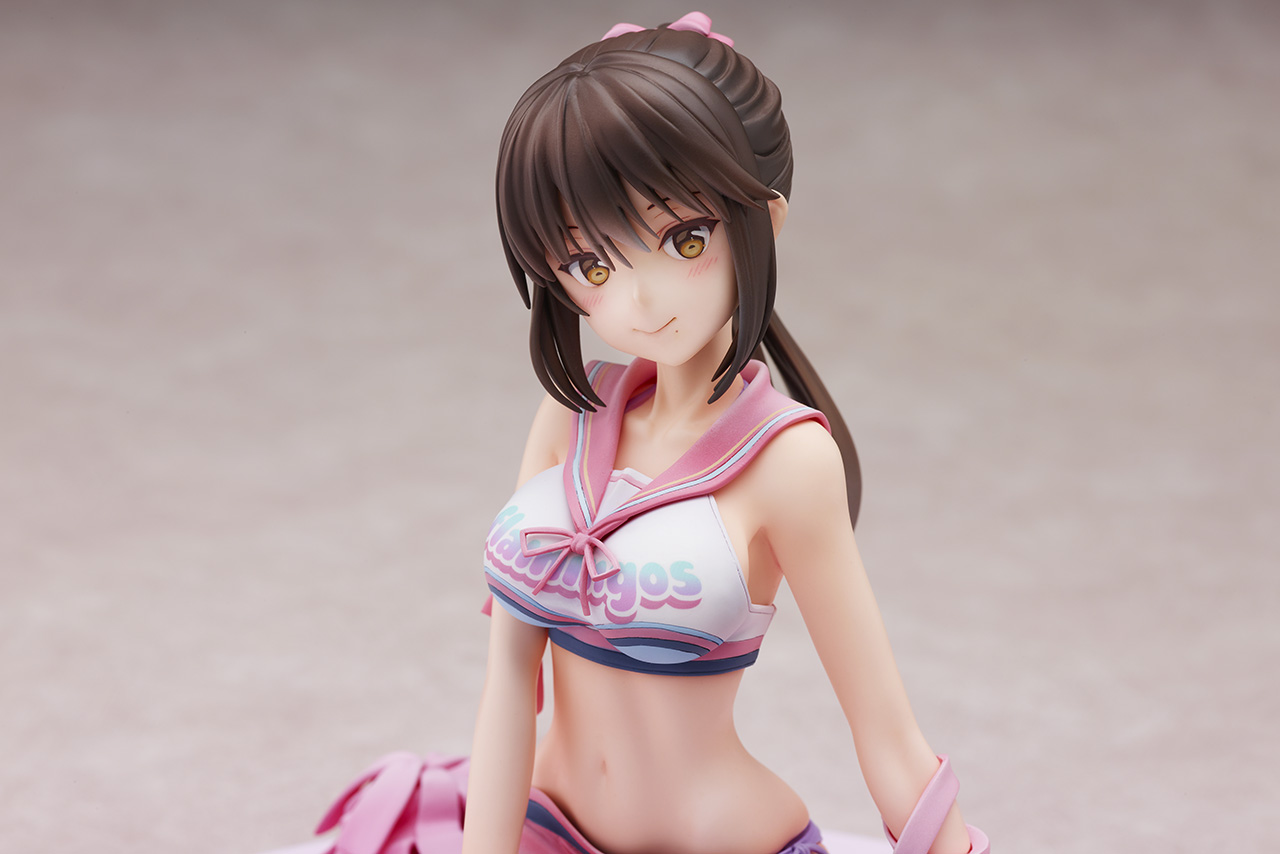 She blushes at her situation but smiles as well, perhaps enjoying the gaze of whoever is looking upon her.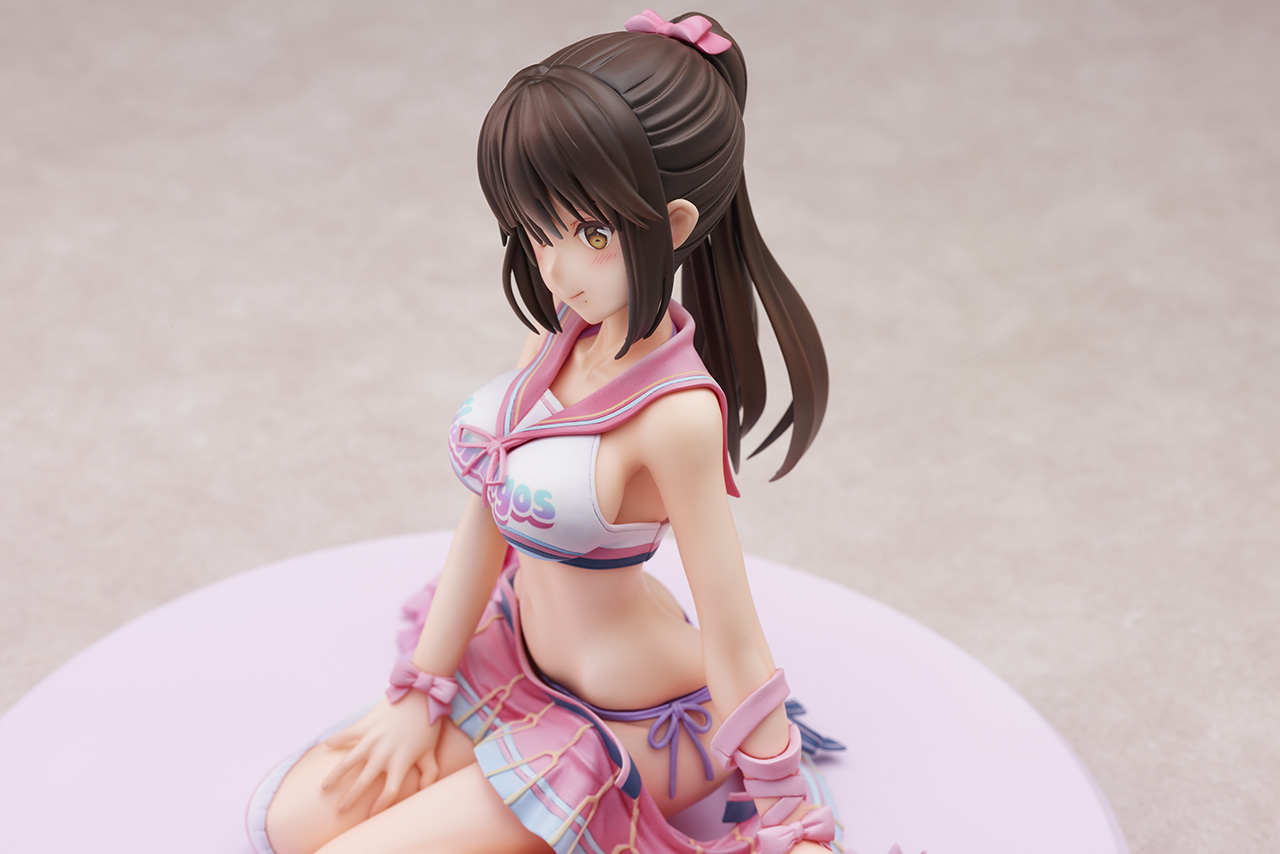 Her pretty brown hair is of course tied back in a neat ponytail showing off her attractive bangs. From the side we can also sneak a peak at her breasts visible underneath her student-style uniform.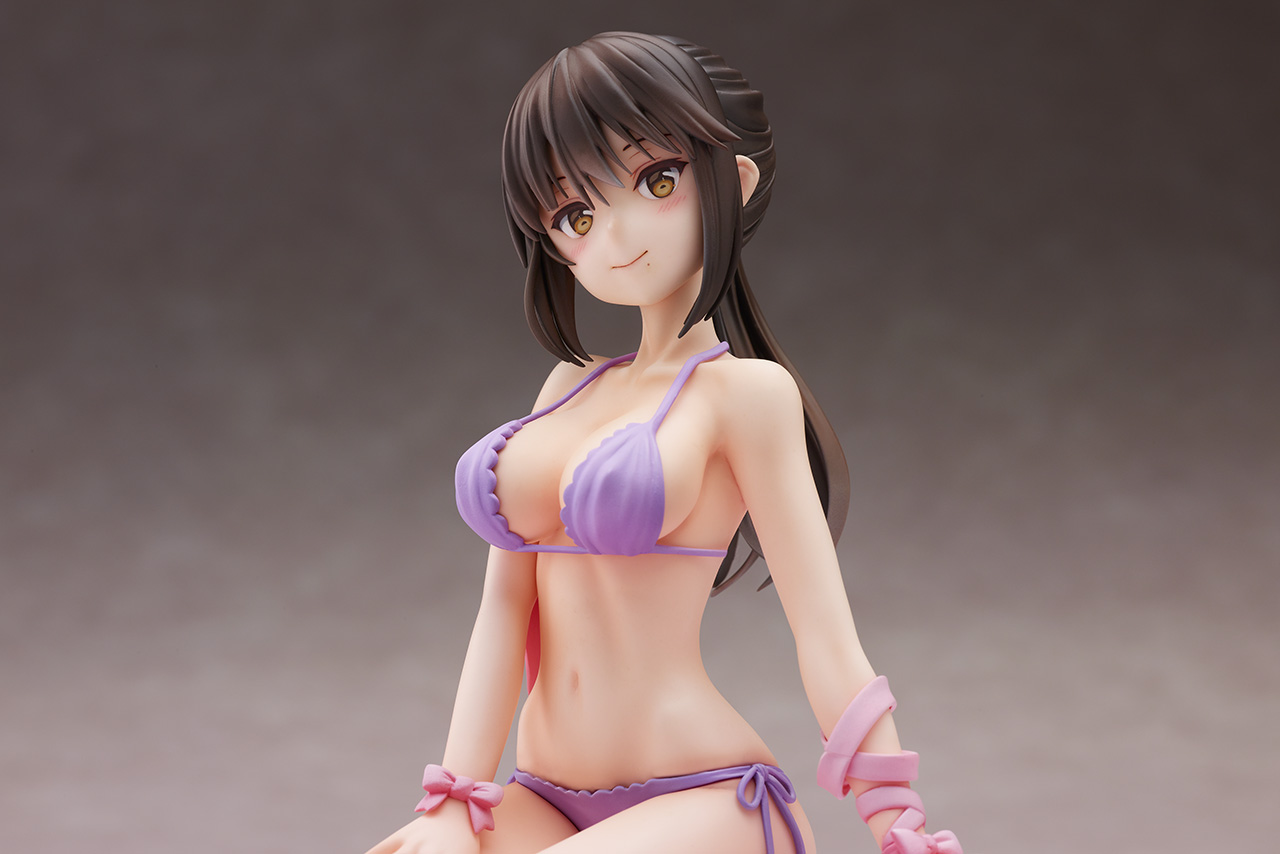 Her upper body can be replaced with a piece that removes her cheerleader outfit and shows off her lavender swimsuit beneath.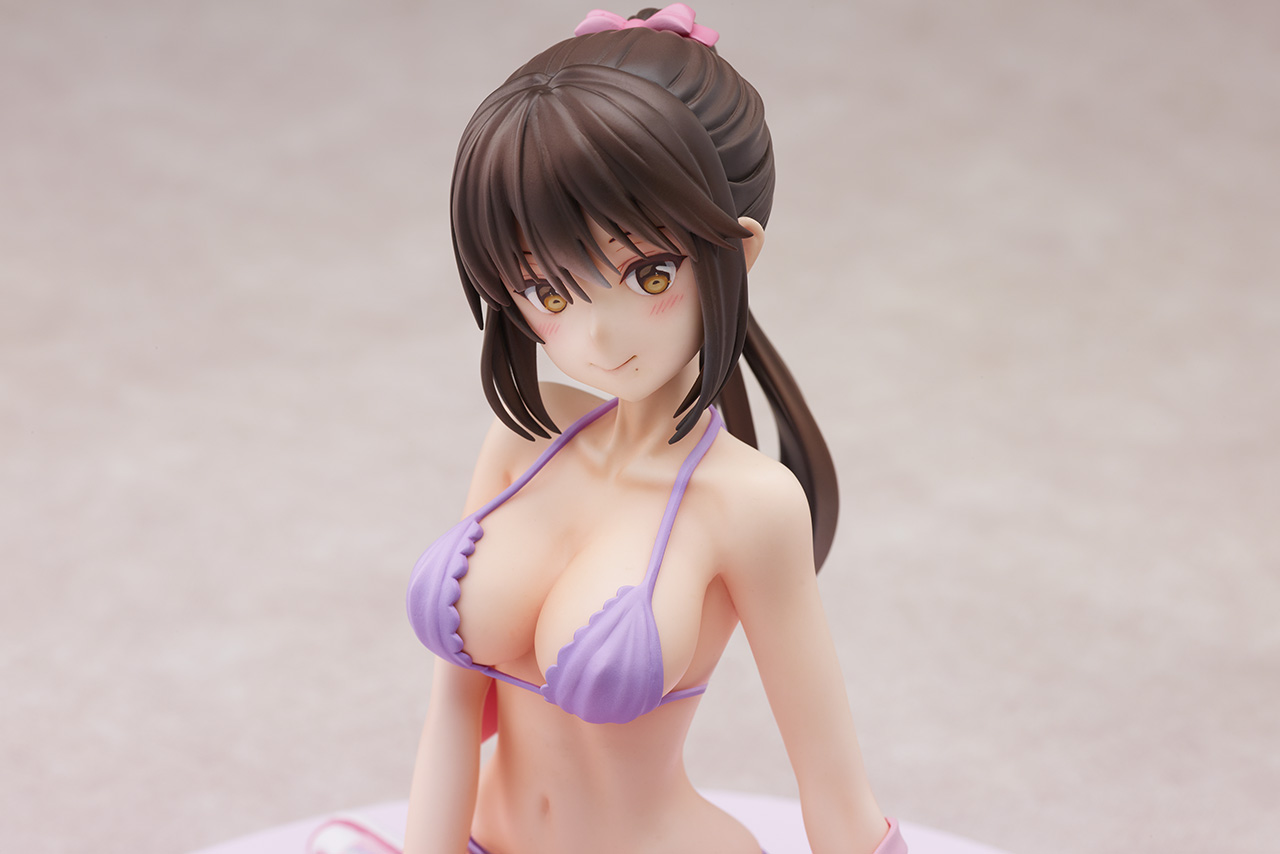 The bikini's seams are patterned in a lace style and the top is thin enough to reveal the form of her ample breasts.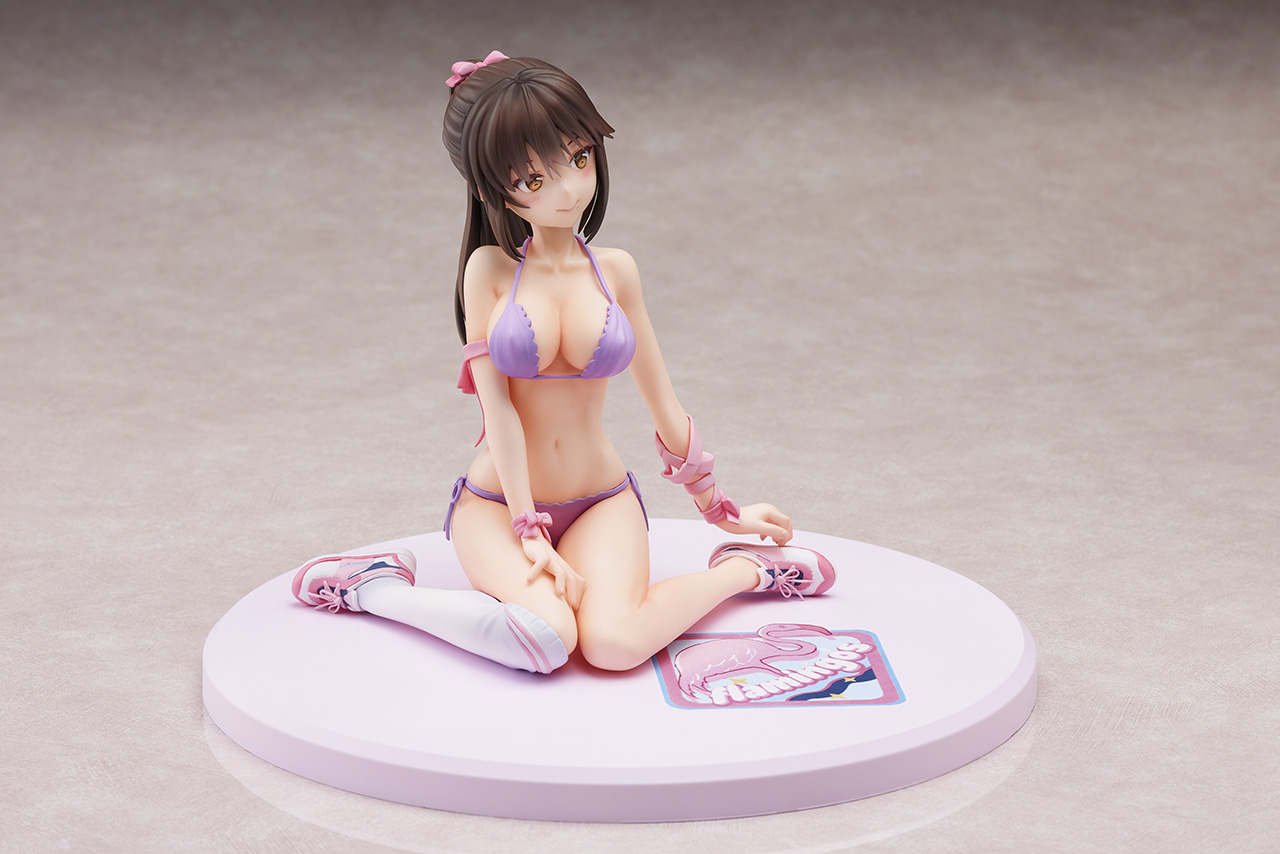 She also wears only a single knee-high sock, perhaps a fashion statement or perhaps it places emphasis on one leg much like how a flamingo always stands on one leg.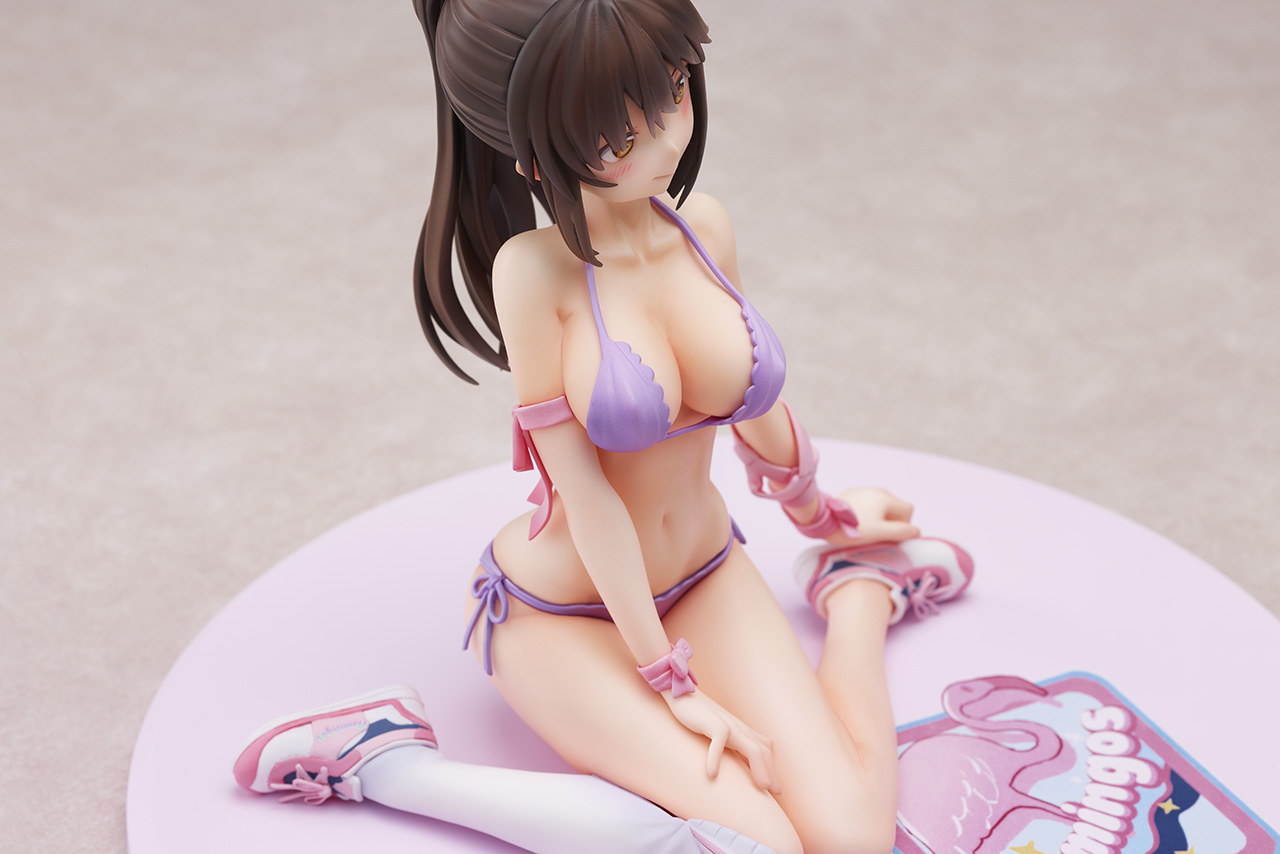 She also wears fashionable sporty pink sneakers perfectly suiting her cheerleader style.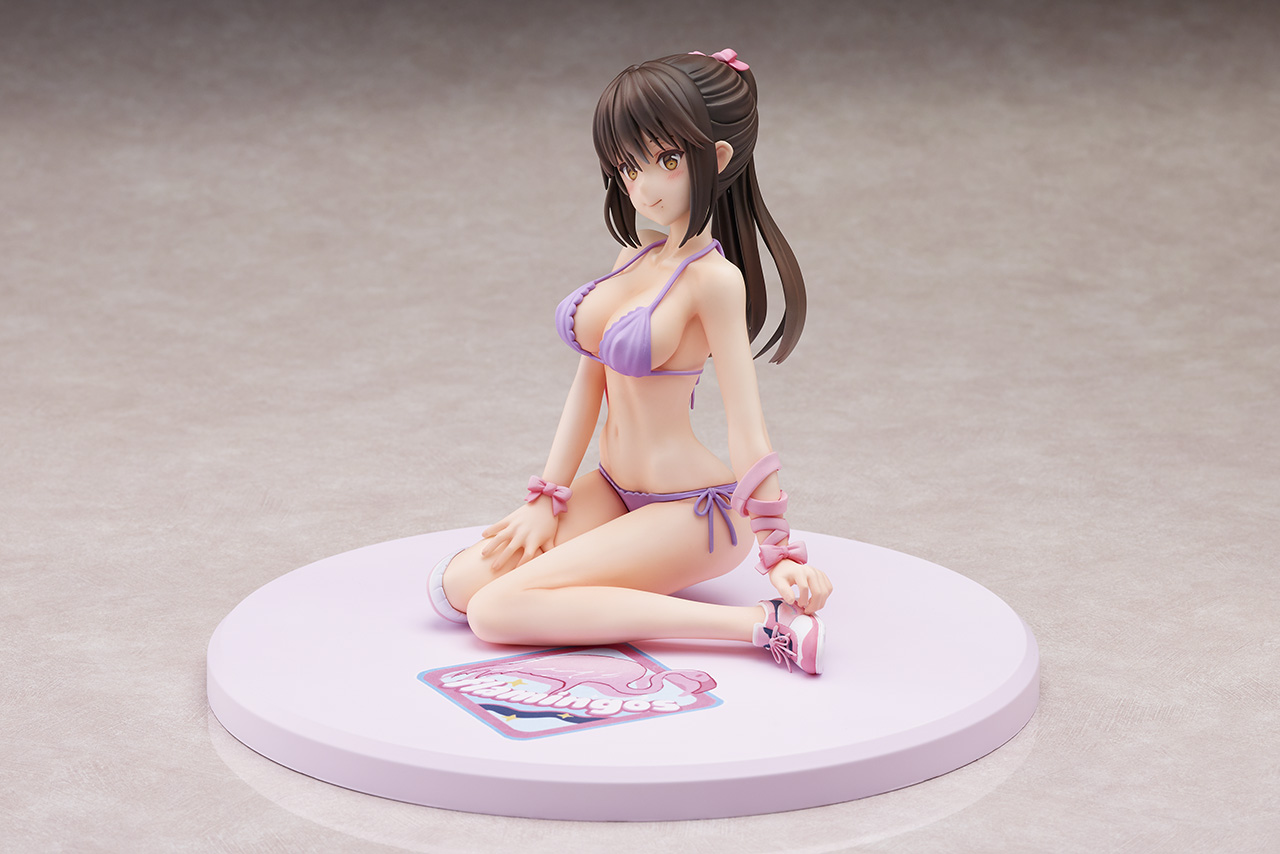 She also comes with a base stand with the Flamingos team logo on it.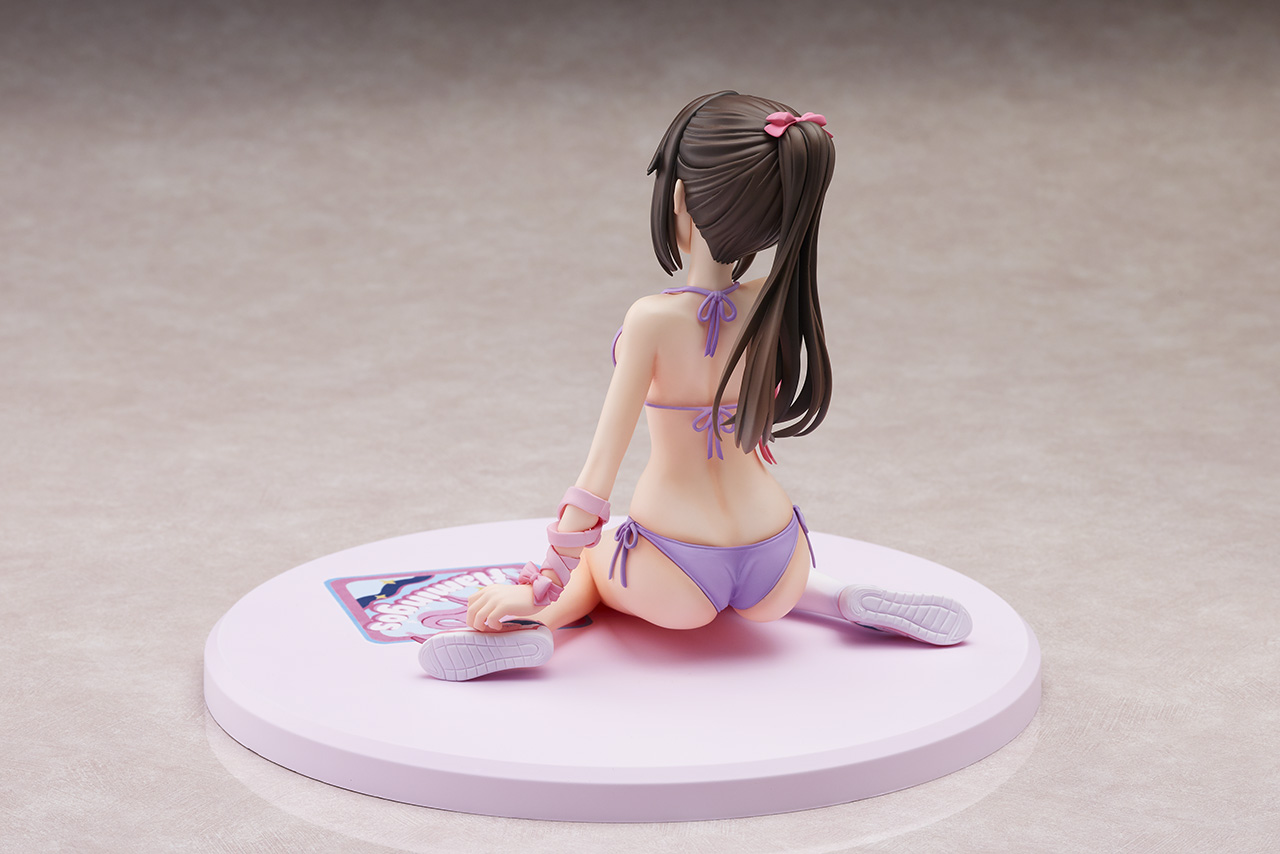 Cheerleaders are used to many people looking at them and Ponytail girl seems comfortable to show off her slim and sexy form, even more noticeable in her swimsuit.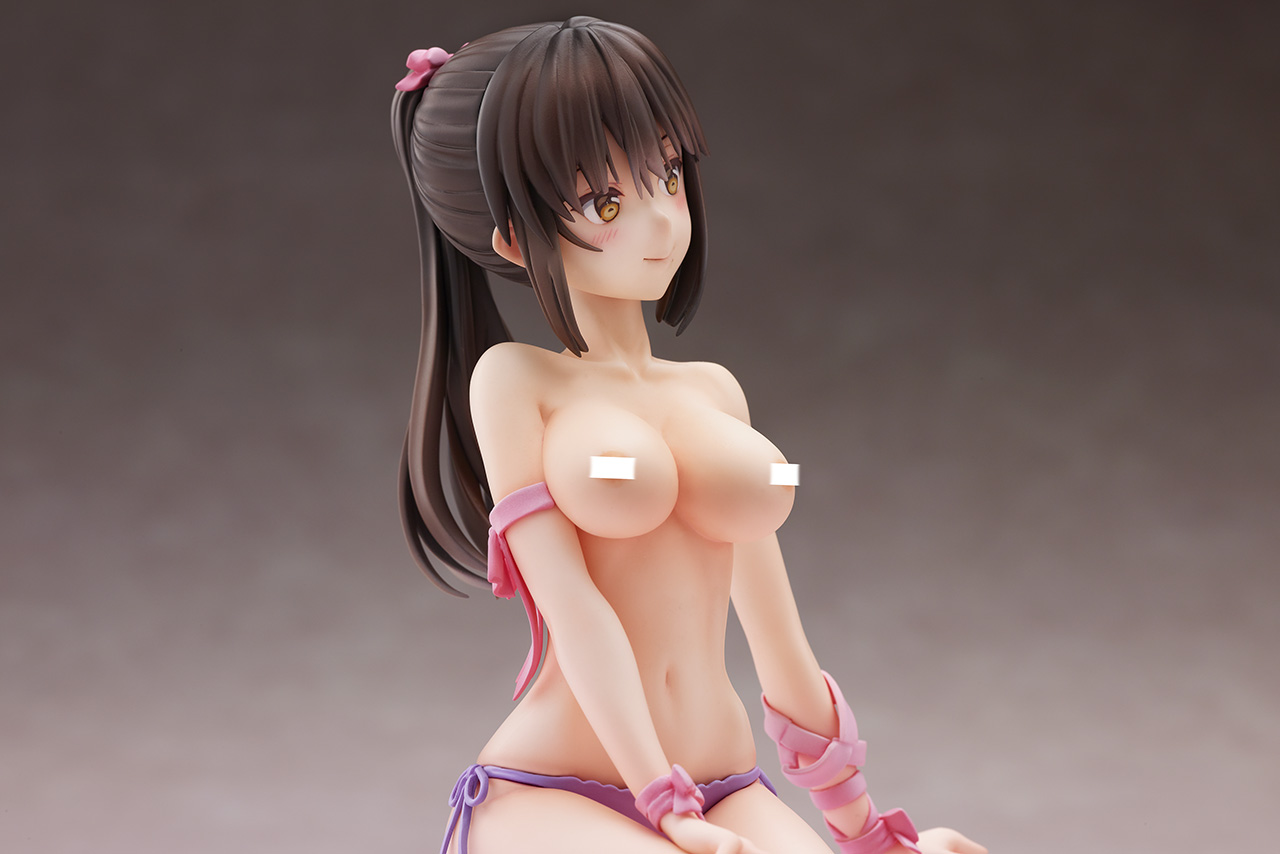 Like most figures from Daikikougyou, you can also remove her top completely and reveal her bare chest.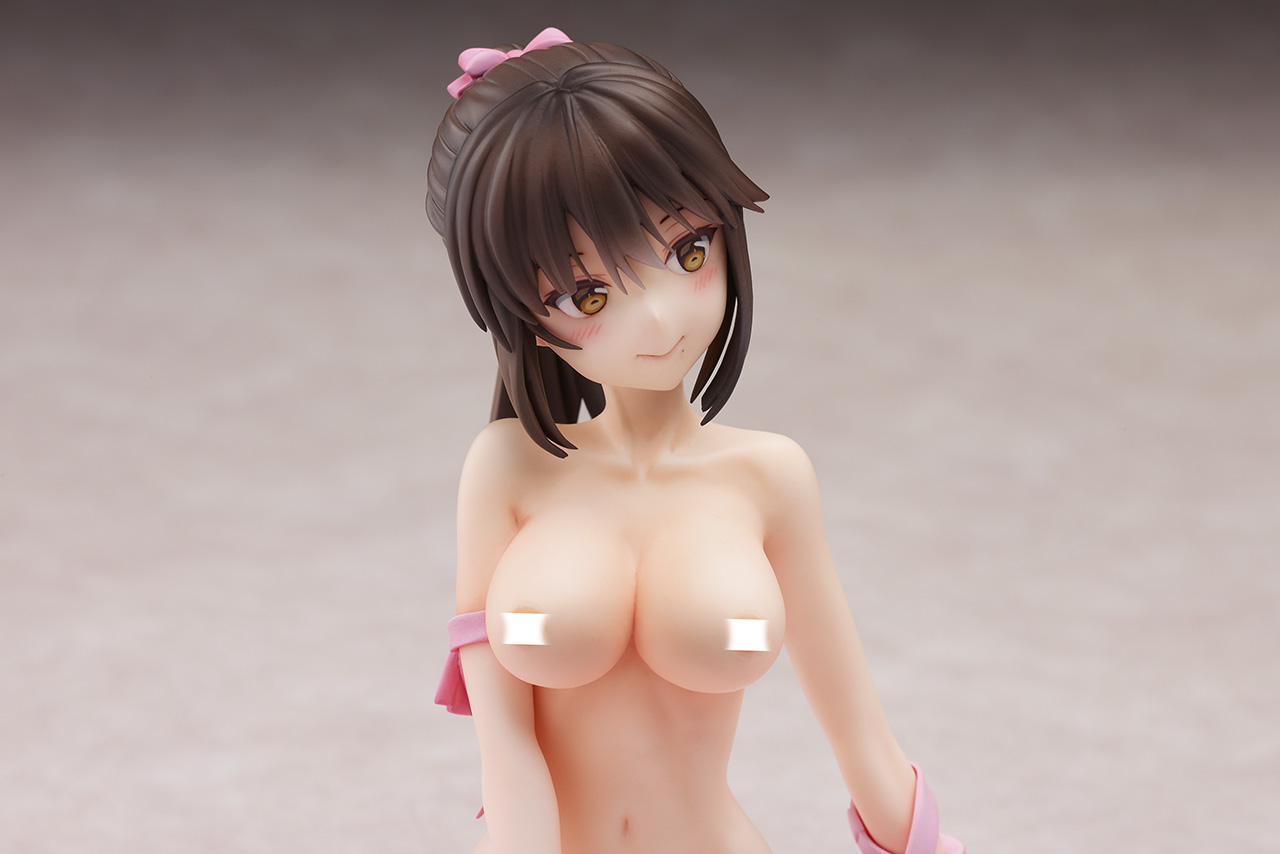 This is perhaps the most sexy version in which you can display Ponytail Girl.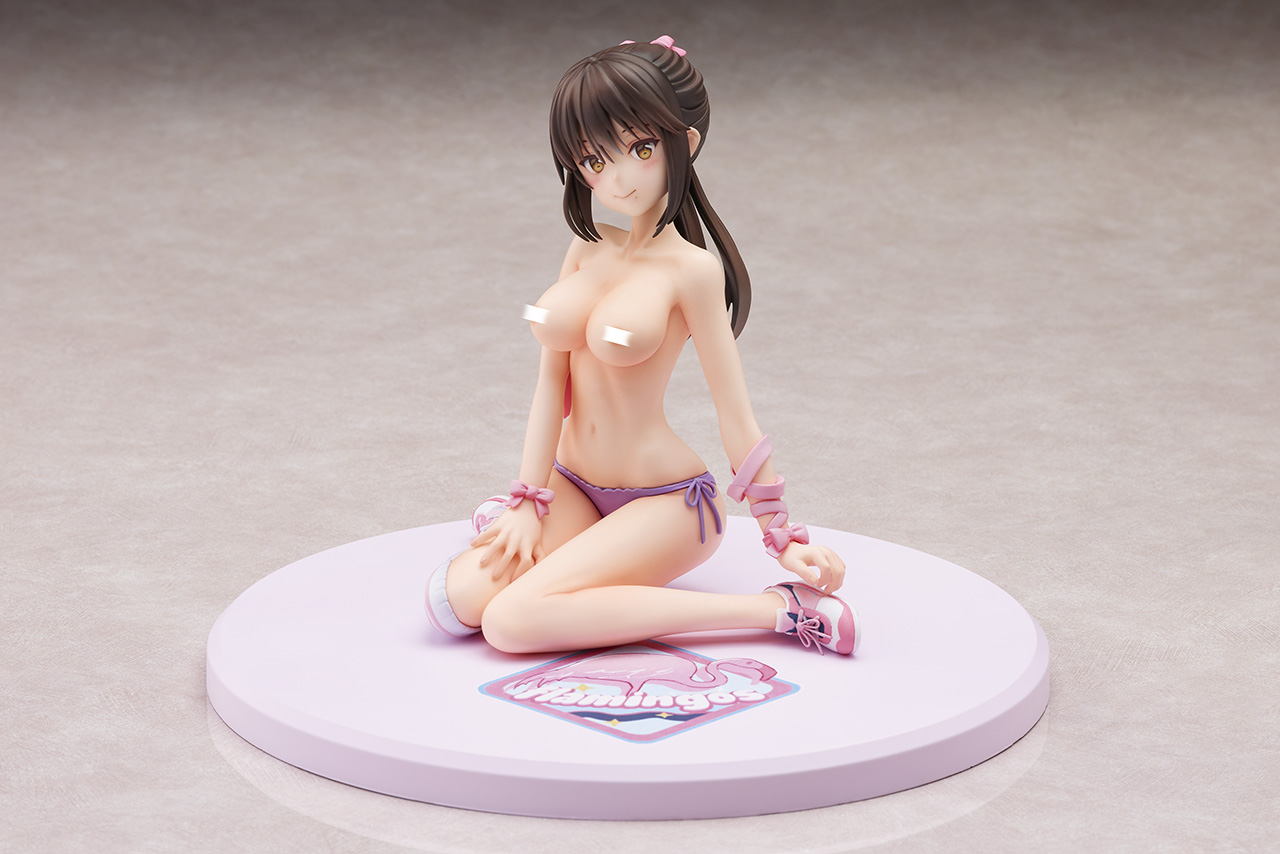 Having her sit and smile at you while wearing nothing but sneakers and her bikini bottom, you can't help but get excited!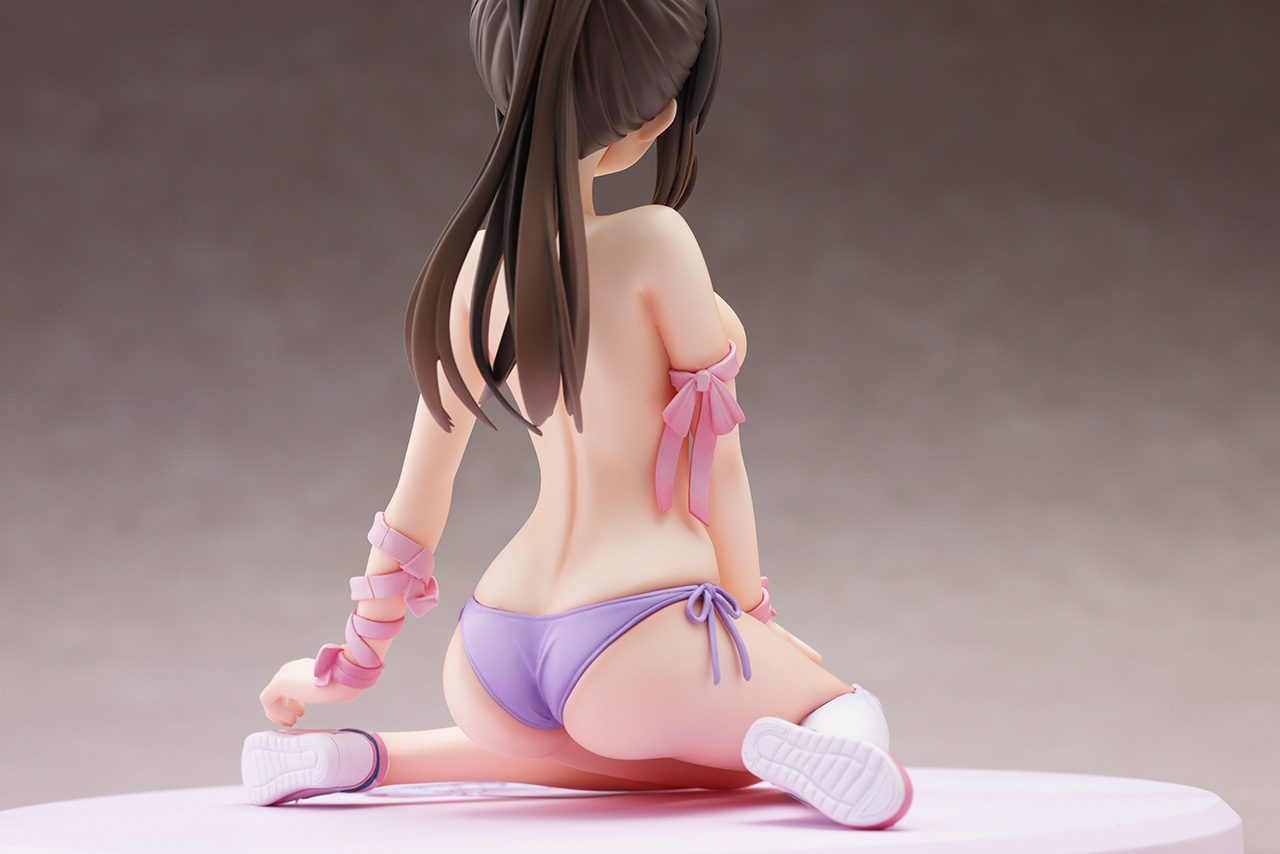 Her smooth form was sculpted by Tomogo Mafu Sensei, who paid careful attention to detail as can be seen in the lines on her back and butt.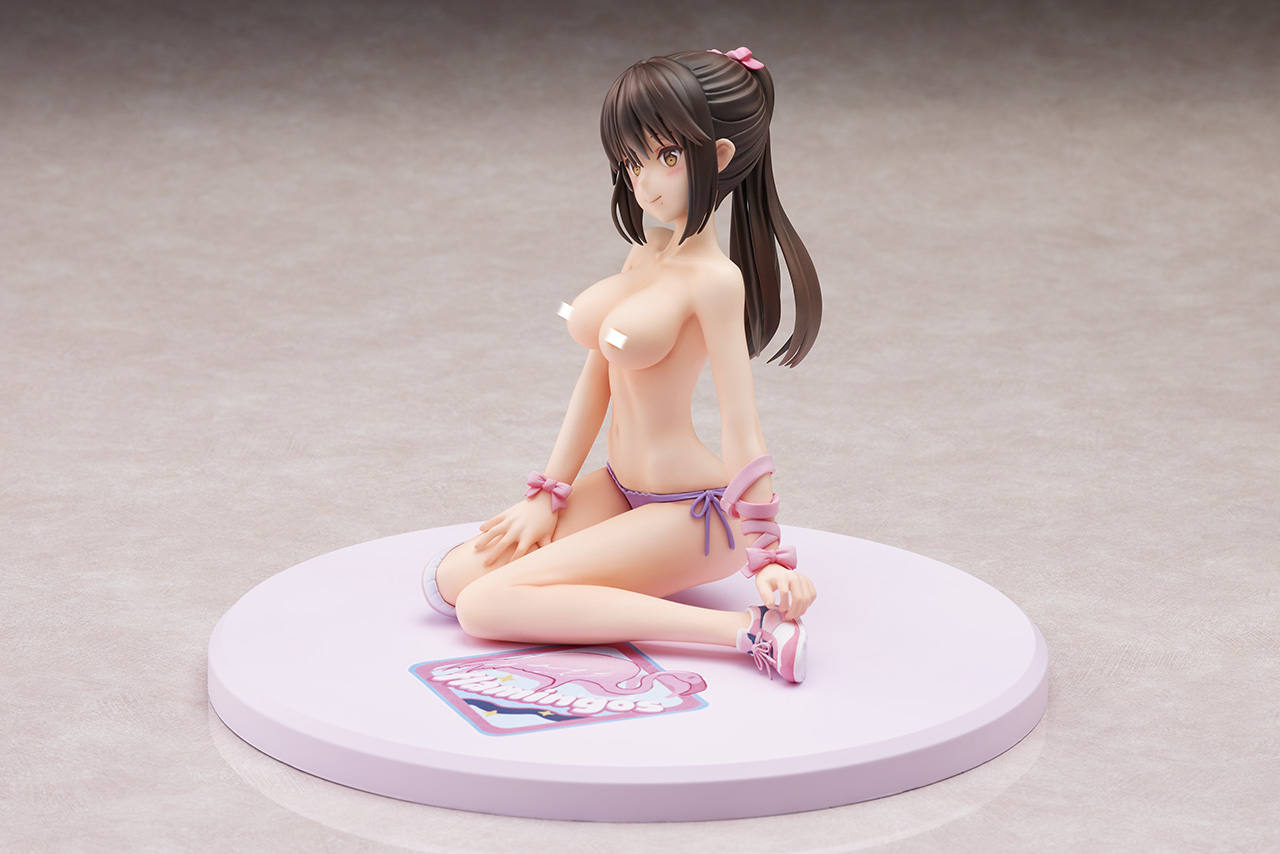 Her soft skin tone, beautiful brown hair and pastel coloring was done by Ikasa Sensei, truly a master of his work!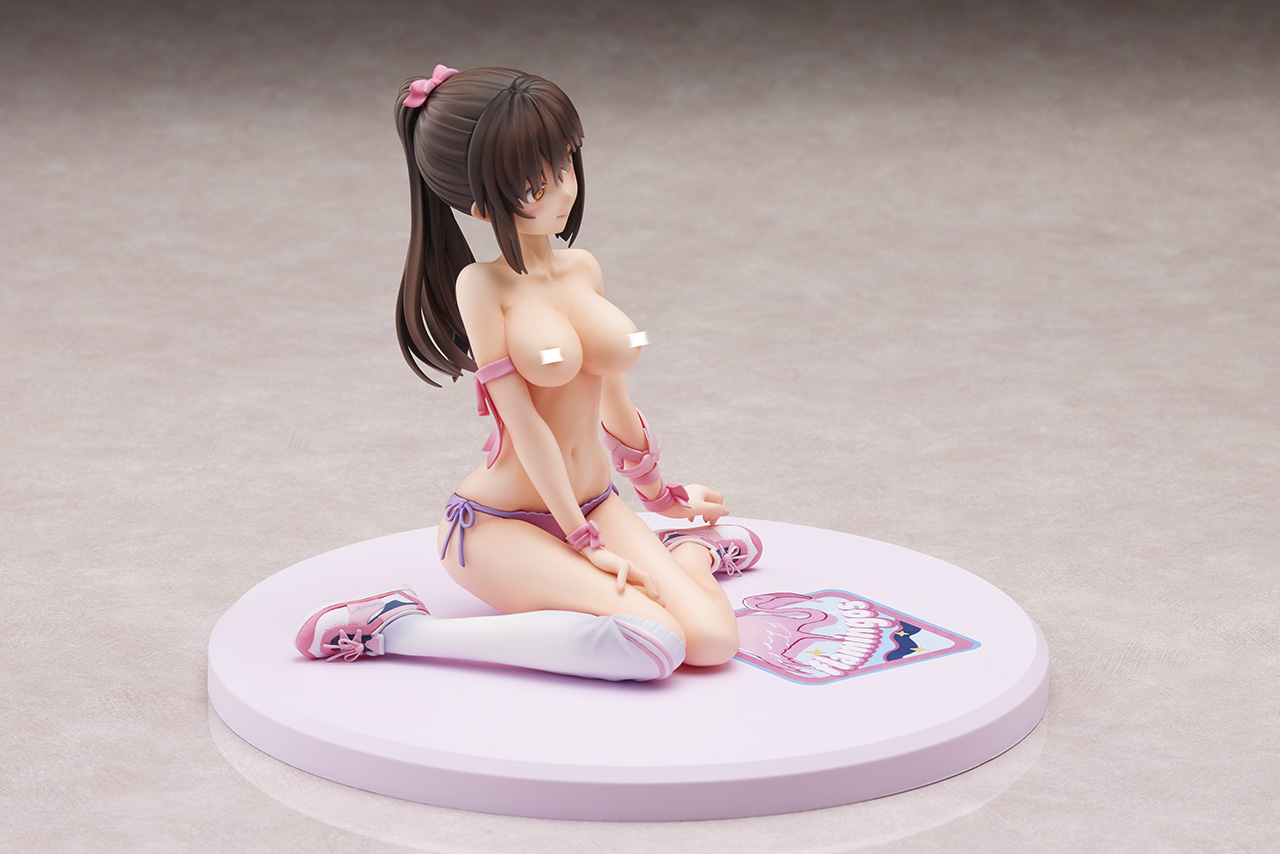 Anmi PINK LABEL FLAMINGOS Ponytail Girl by Daikikougyou will be available for preorder until the 17th of September 2020 and for sale in January 2021!
Find Anmi PINK LABEL FLAMINGOS Ponytail Girl by Daikikougyou on amiami:
https://bit.ly/2YTIrHL
Don't miss your chance to join team Flamingos and have this incredibly cute girl cheer for you!
©Anmi
Sculptured by トモゴマフ
Coloring by ikasa
Check out Daikikougyou's social media channels:
http://www.daikikougyou.com
Instagram: https://www.instagram.com/daikikougyou
Facebook: https://www.facebook.com/daikikougyou