Square Enix dropped a huge deal of news at the E3 press conference today, including a new game trailer for the Final Fantasy VII remake, a release date (Finally!) and another announcement revealing the Final Fantasy VIII Remastered game.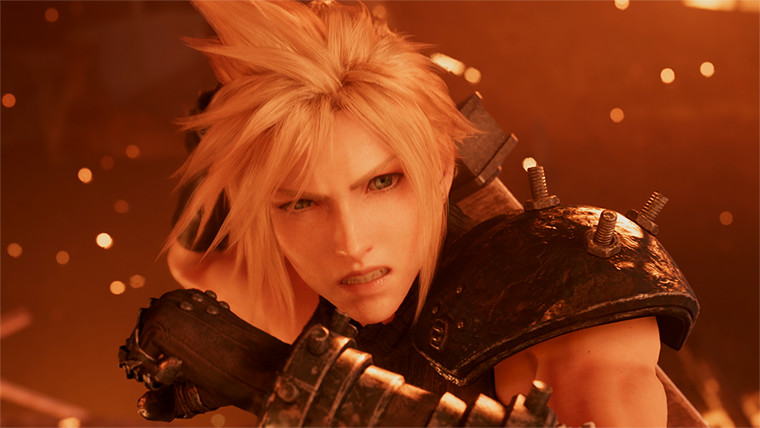 The newest trailer for Final Fantasy VII Remake reveals Tifa Lockhart as well as new gameplay footage. In addition to a new trailer, a gameplay demo walkthrough was also unveiled.
FINAL FANTASY VII REMAKE for E3 2019
FINAL FANTASY VII REMAKE Trailer for E3 2019 (Closed Captions)
Final Fantasy VII Gameplay Demo Walkthrough – E3 2019
Finally, the news that everyone has been waiting for; Final Fantasy VII Remake will be launched worldwide on March 3, 2020 on PlayStation 4. Three versions have been announced: deluxe, digital deluxe, and 1st class edition.
The deluxe includes an art book, a soundtrack CD, and a DLC Materia for Cactuar. The digital deluxe includes a digital art book, digital soundtrack CD, and DLC Materia for Carbuncle and Cactuar. The 1st class edition includes everything from the deluxe edition plus DLC Materia for Carbuncle and a Play Arts Kai figure called "Cloud Strife and Hardy Daytona". Pre-ordering the game also includes an additional bonus of receiving a DLC Materia for Chocobo Chick. Digital pre-orders will include a theme for the PS4 menu.
In addition, Square Enix announced the Final Fantasy VIII Remastered game, to be released this year for PlayStation 4, Xbox One, Switch and PC (Via Steam).
FINAL FANTASY VIII Remastered – Official E3 Announcement 2019 Trailer (Closed Captions)
Square Enix may have just topped the Cyberpunk 2077 reveal from yesterday's E3 press conference! Which editions will you be pre-ordering? All that is left now is to wait for 2020, and it couldn't come any sooner.
Original source: Final Fantasy VII Remake Website, Final Fantasy Youtube Channel