Pizza Hut is teaming up with Kantai Collection through April 5th to put your favorite girls on your pizza sleeve and much more! Also, the Kanda branch will have special Kankore decorations too! Pizza and anime? Sign me up!
What's your favorite pizza topping?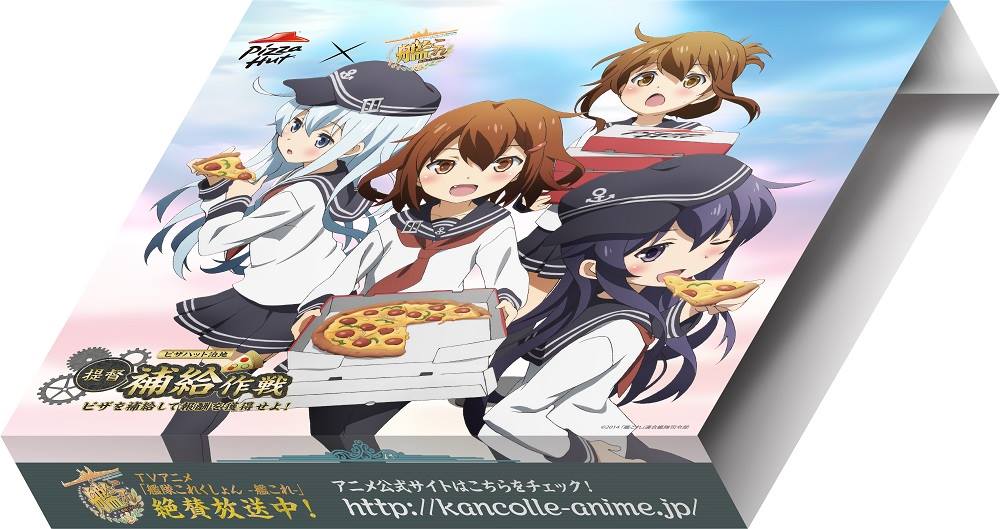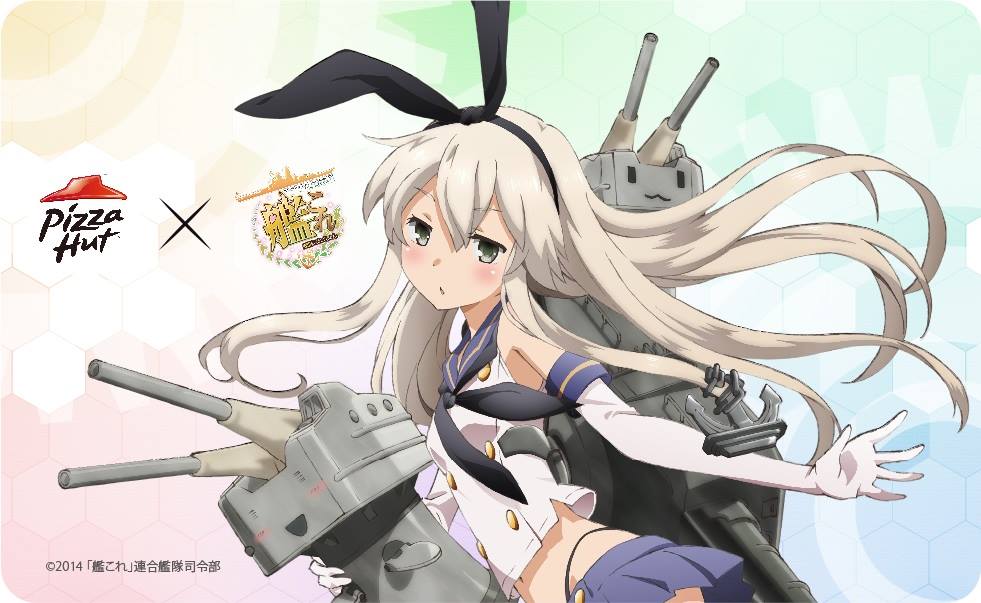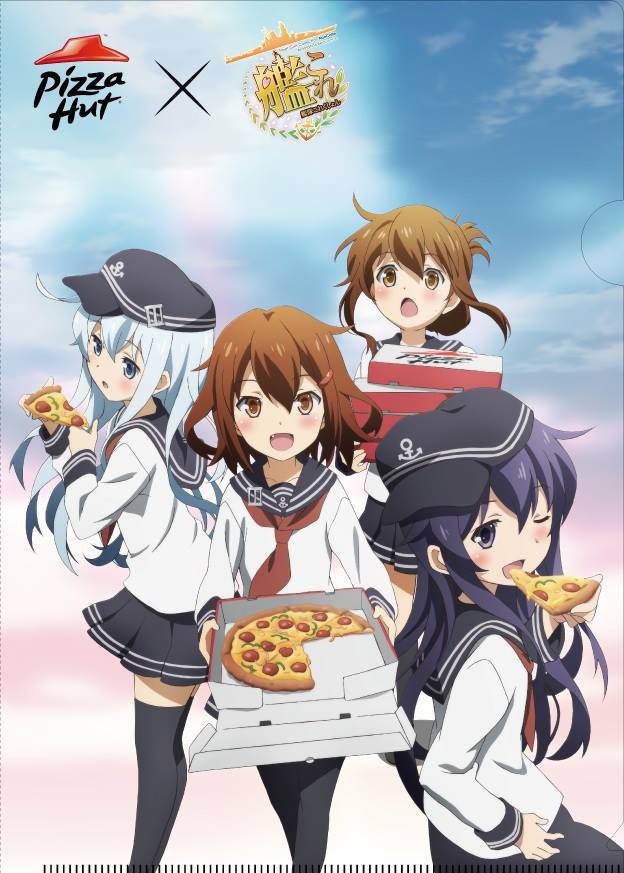 For more pics and info: http://www.kk1up.jp/archives/n8994.html
ad2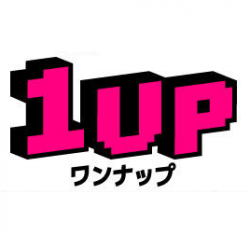 Latest posts by 1UP Information Center
(see all)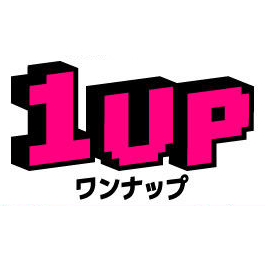 This post was made possible by the generous efforts of the 1UP Information Center. Delivering the latest on anime, games, hobbies, electronics, cosplay, and cuisine from Akihabara before all the others.