We visited the office of Daikikougyou again for another figurine review!
This times figurine wasNure JK illustration by Mataro by Daikikougyou!
Check out our video here for a detailed review!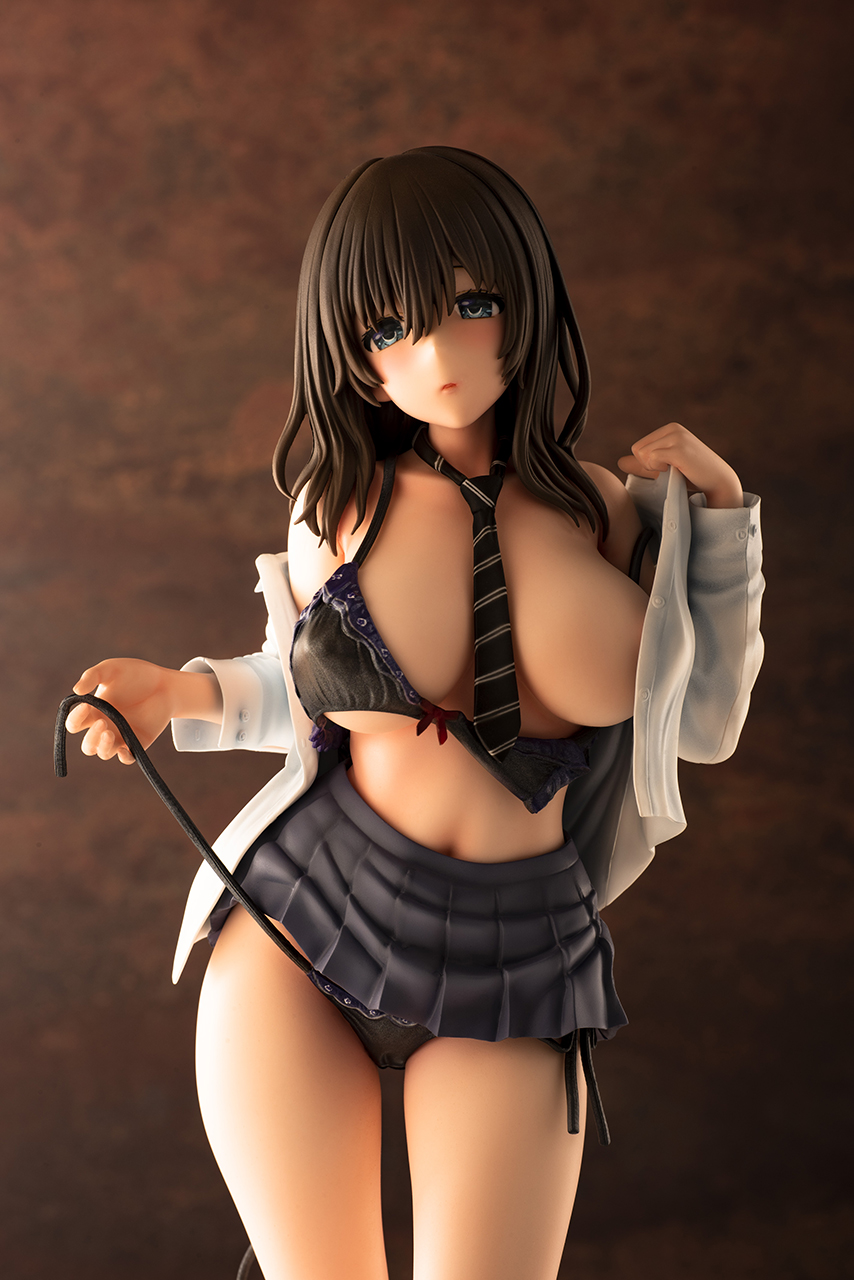 The name of the character is Kuromine Aya and she appeared in the Doujinshi "SEX SYMBOLS" by Mataro Sensei.
As you can tell from her uniform, Kuromine Aya is a high school student.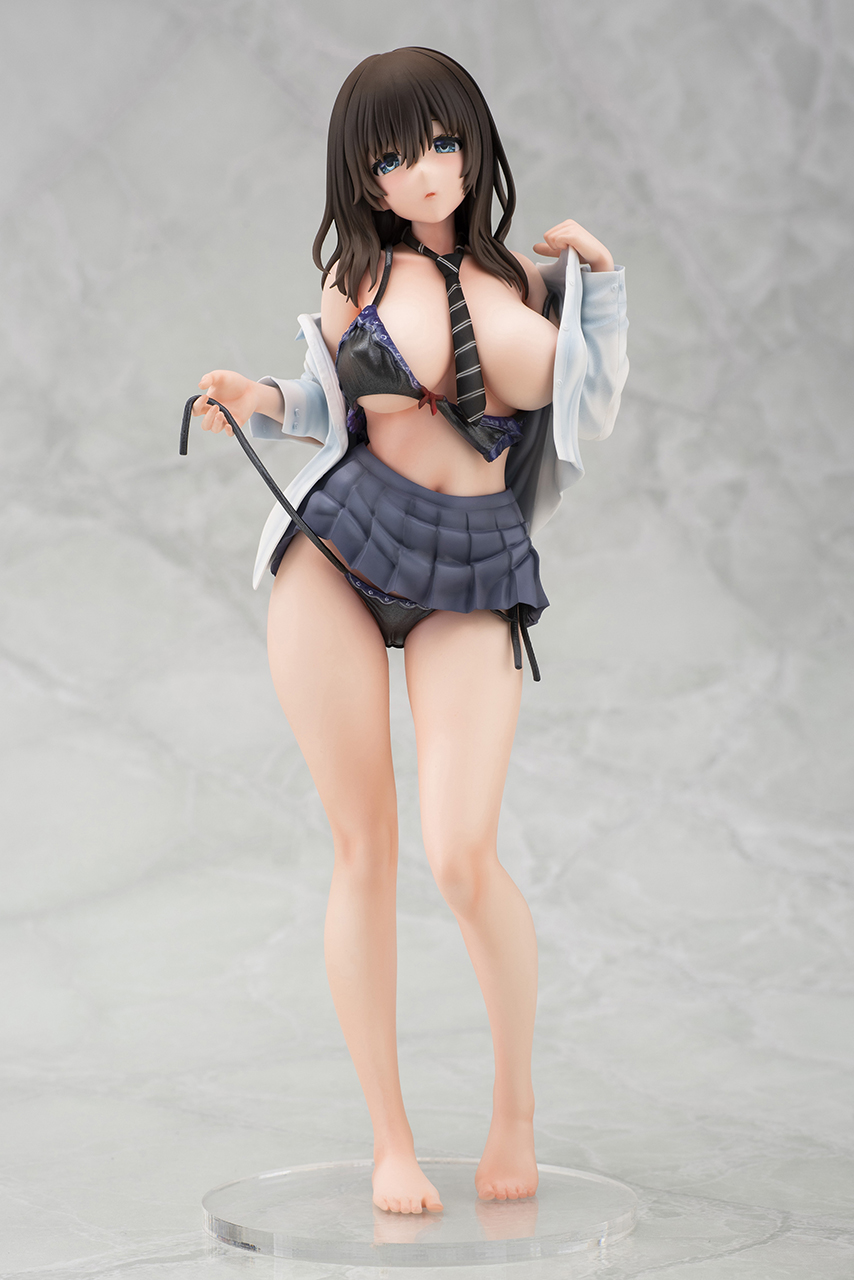 The scenario takes place, when her teacher suddenly asks her to undress which she promptly does.
Let's have a look at the coloring of this figurine.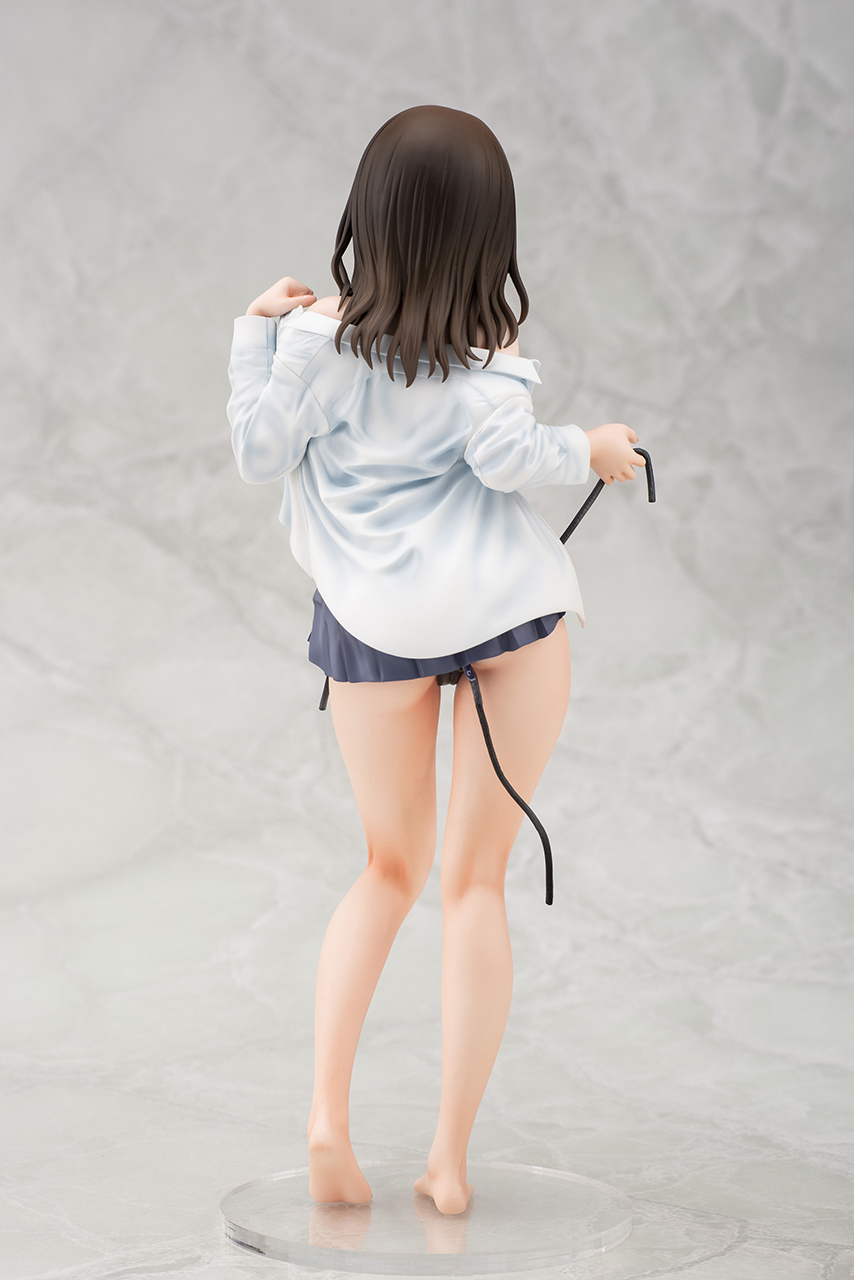 She has beautiful chestnut brown hair and a light tanned white/pinkish skin.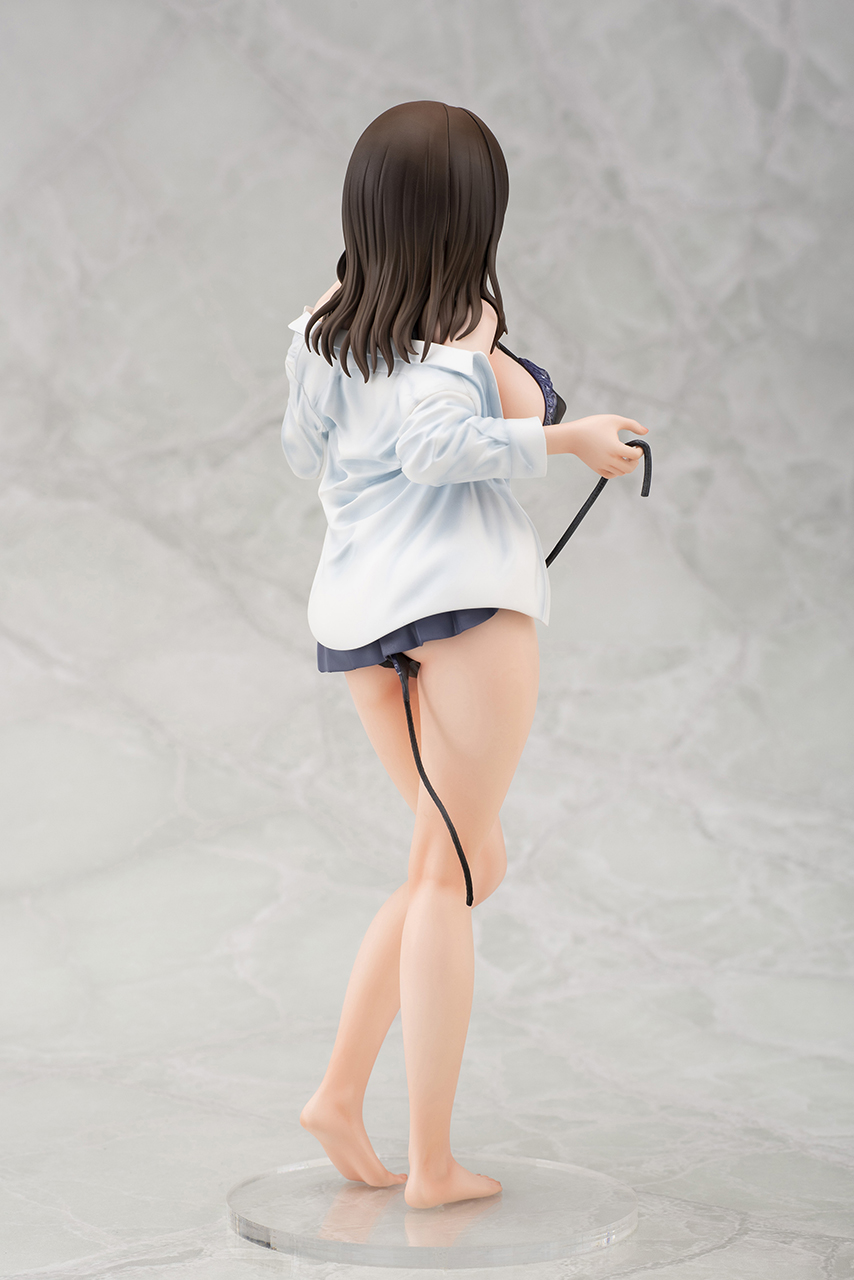 Her blouse is baby blue and you can see all the detailed shadowing on it which resembles wrinkles. Her skirt has a grey, darker blue color.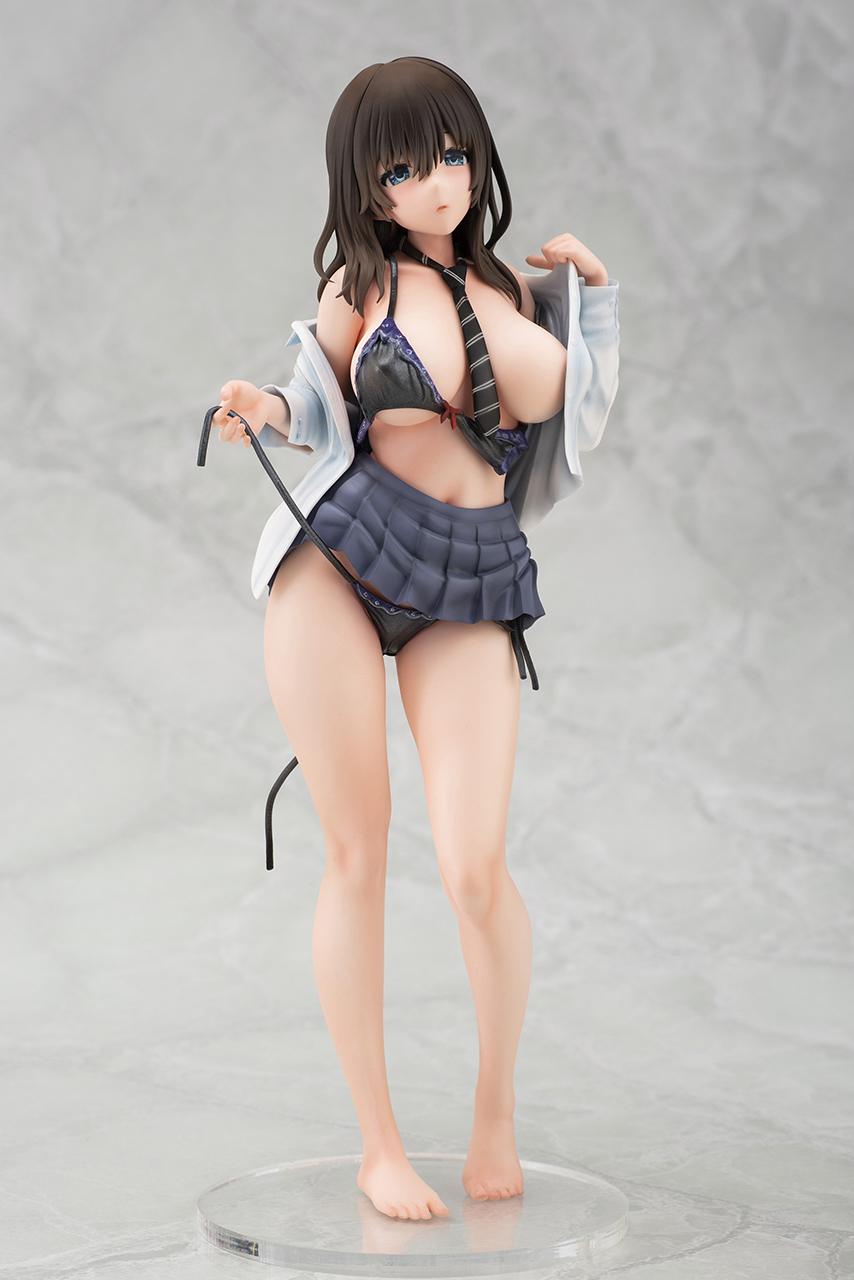 She is wearing a striped black necktie and her underwear is silvery black and shining. The area around her underwear has a deep purple color.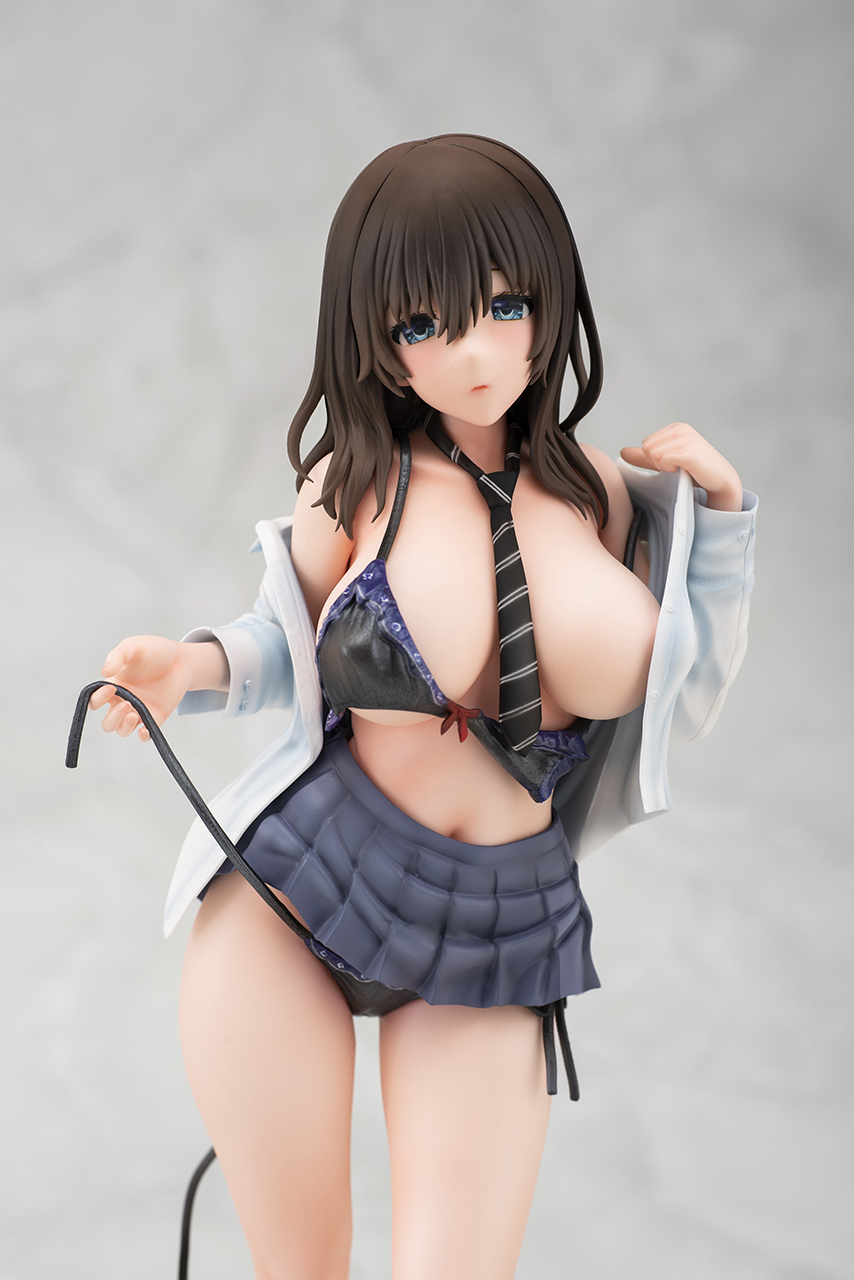 Her pose is very dynamic as she is taking off her blouse with her left hand and holding the strap of her panties with her right hand.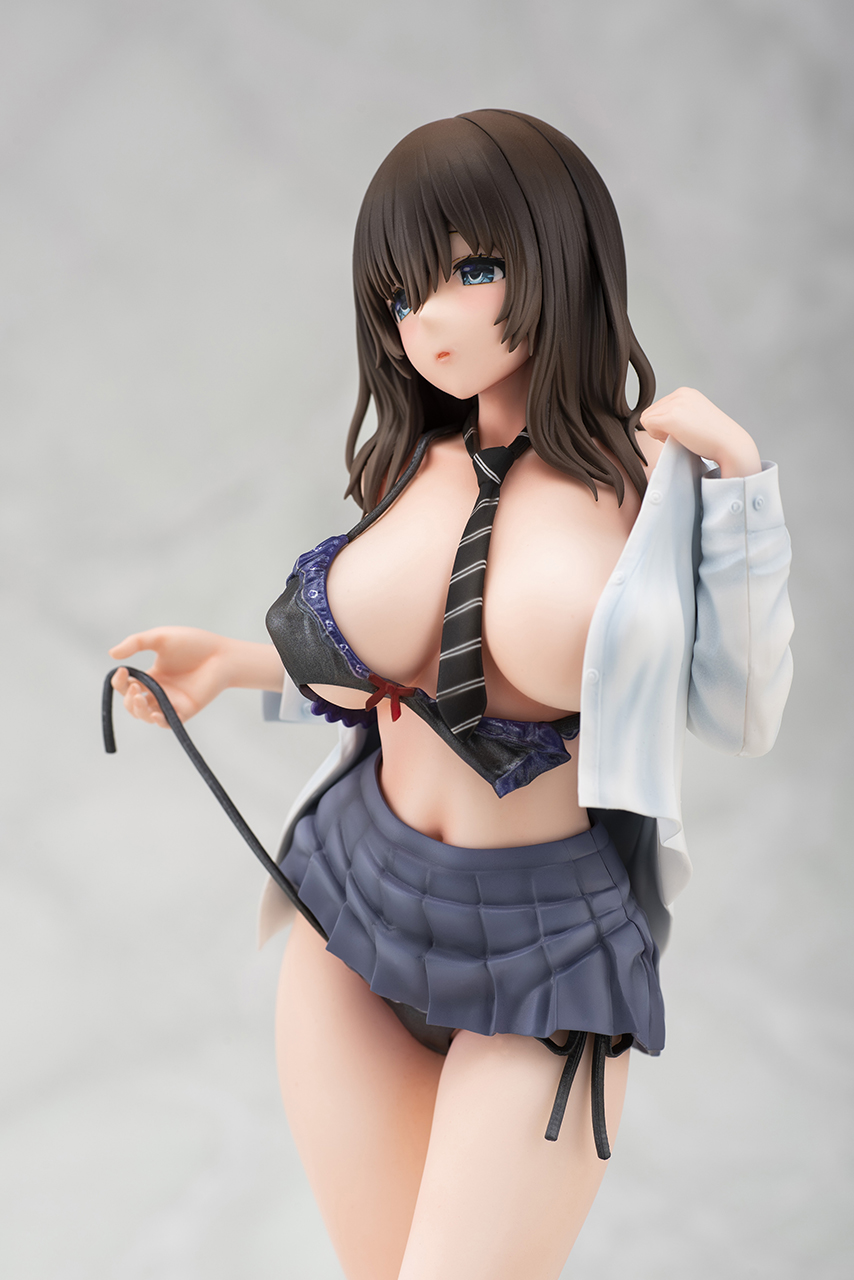 The strap on the other side is still tied up but looks like as you'd be able to open it easily so her panties would drop off.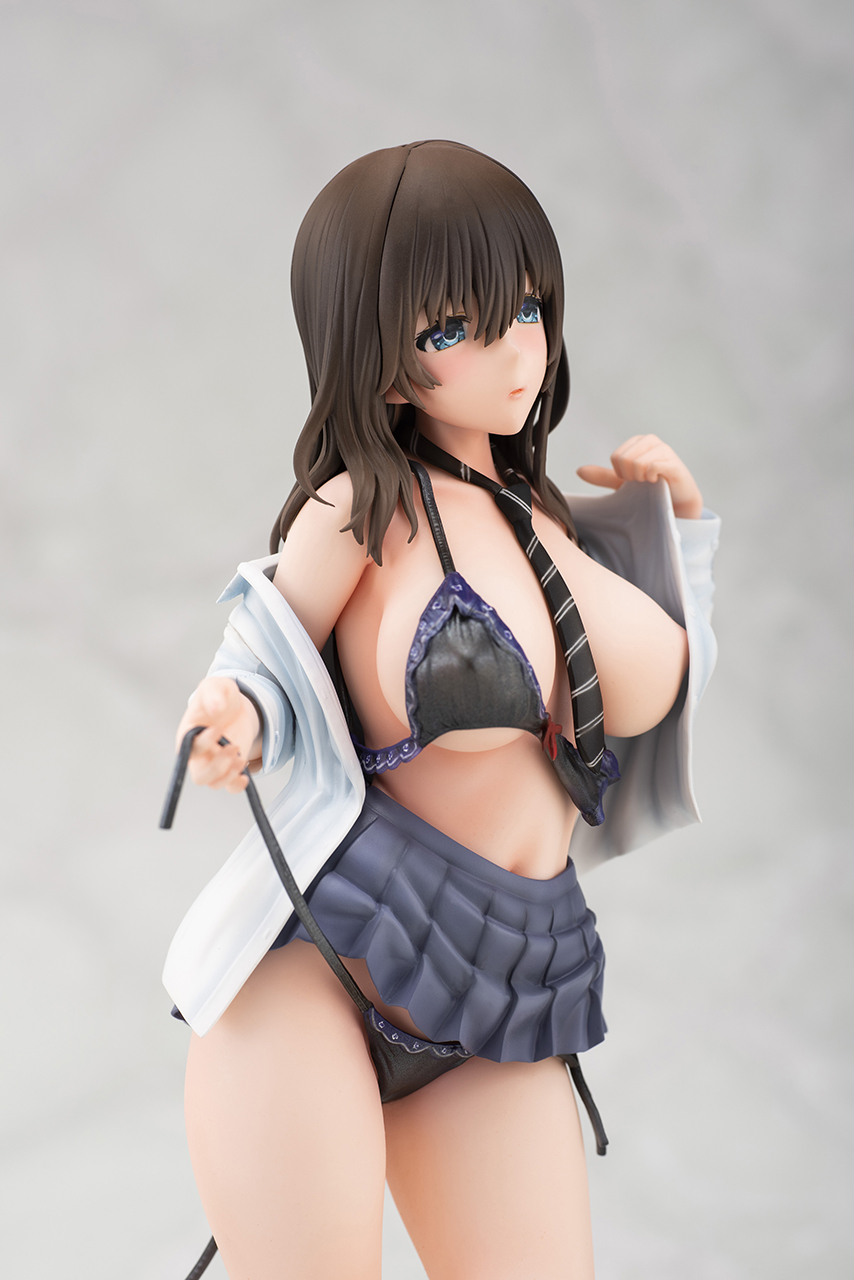 Her upper body part is bend forward which emphasizes her curvy body even more!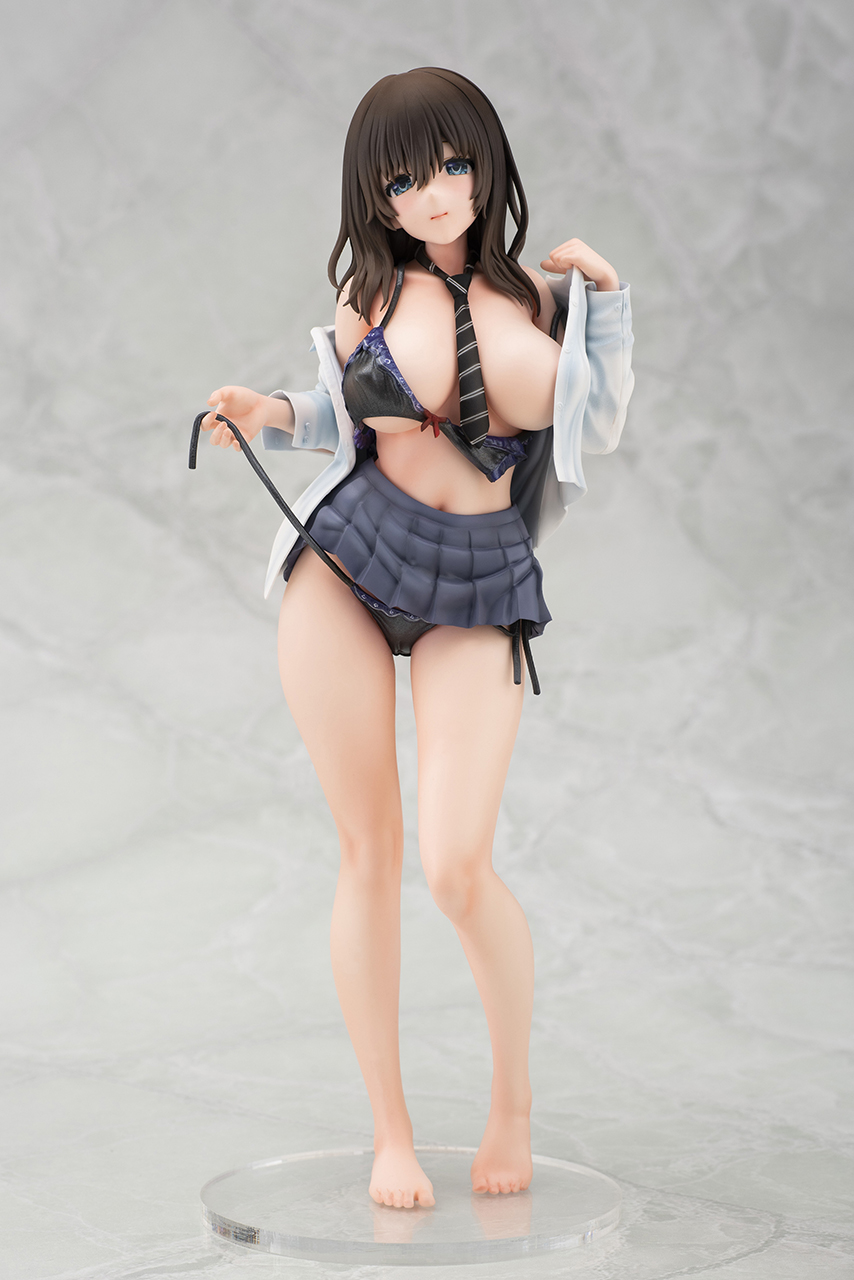 She is lifting her left feet slightly up which makes it look as she is taking a step towards you.
Just look at her beautiful blue eyes!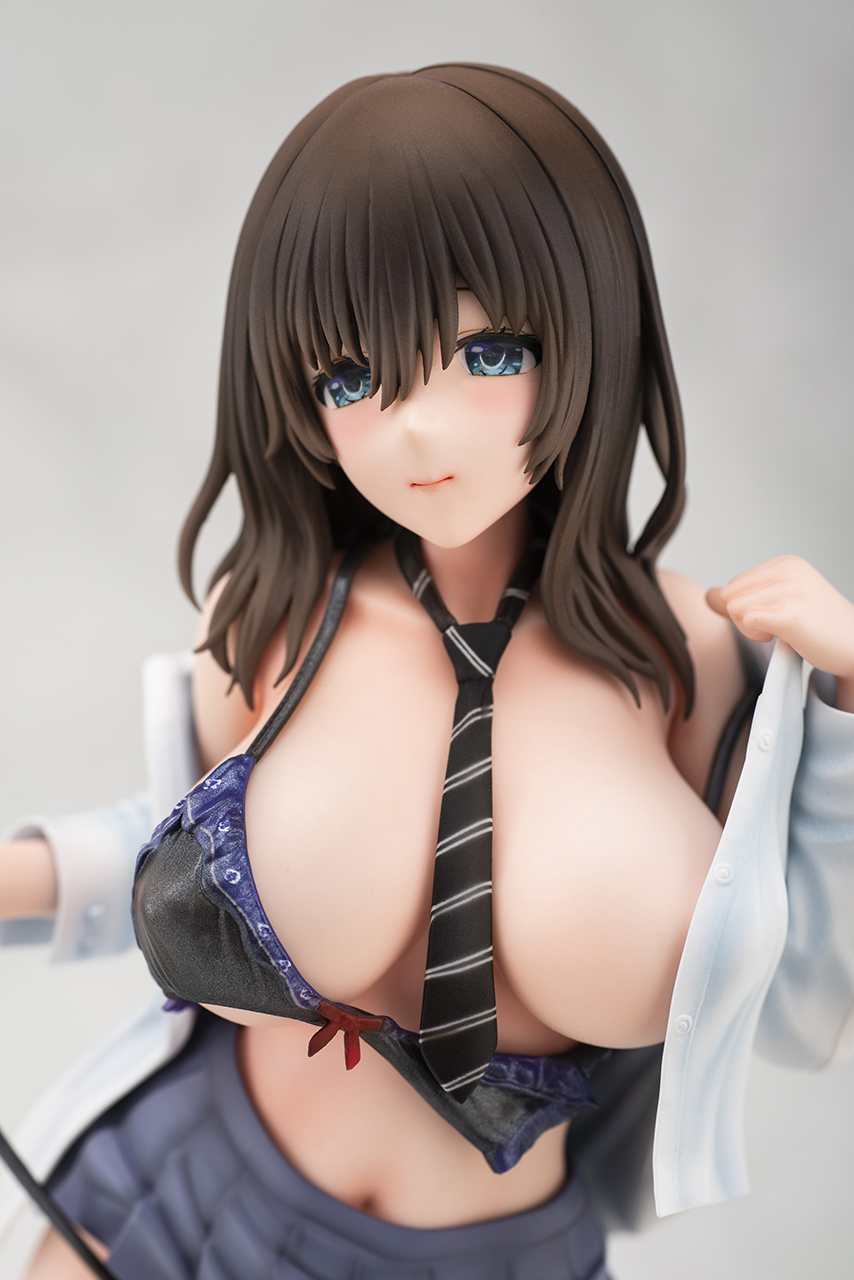 The embodiment of sexiness!
Nure JK illustration by Mataro by Daikikougyou comes with two different faces, a smiling, emberassed one and one with a blushing, shy face.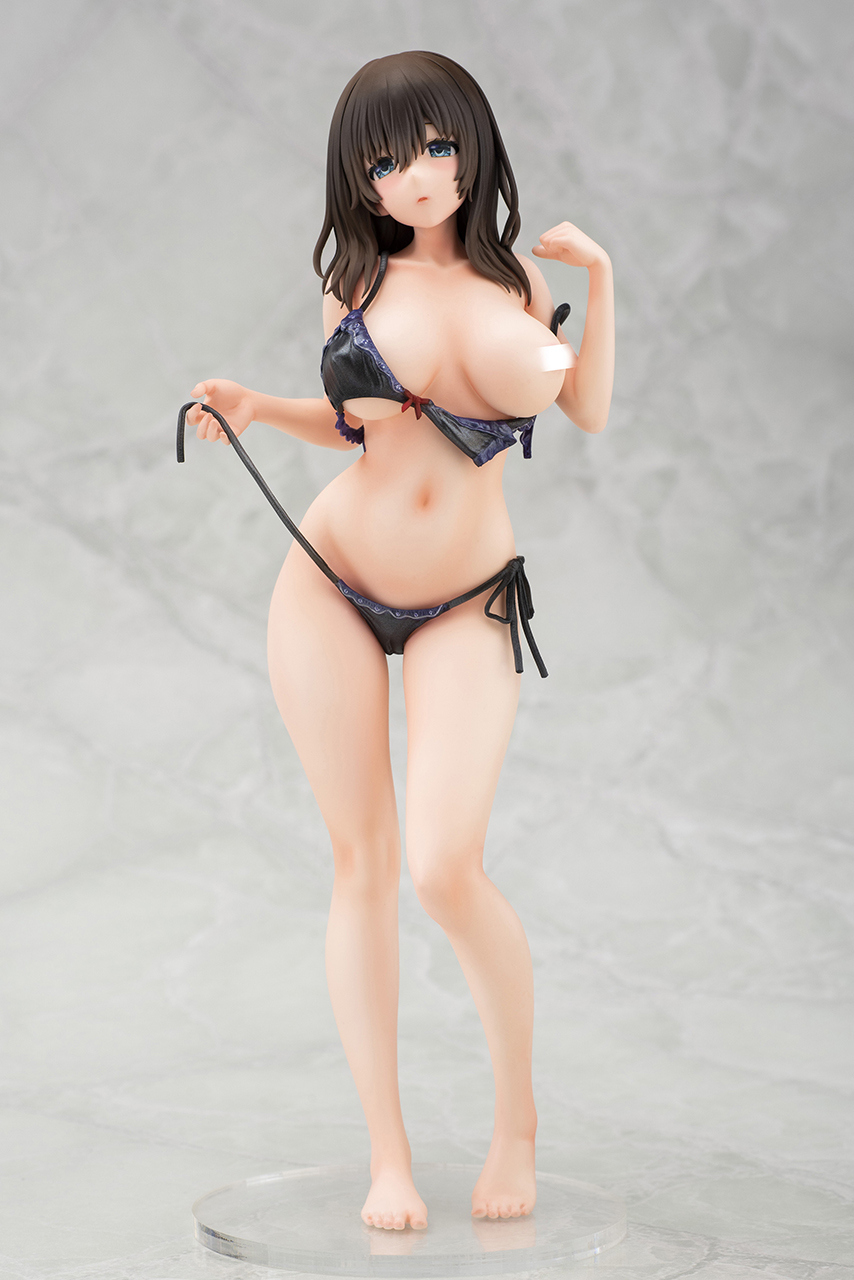 Nure JK illustration by Mataro by Daikikougyou comes with many seperatte parts. The blouse, the necktie, the skirt, the bra and the panties.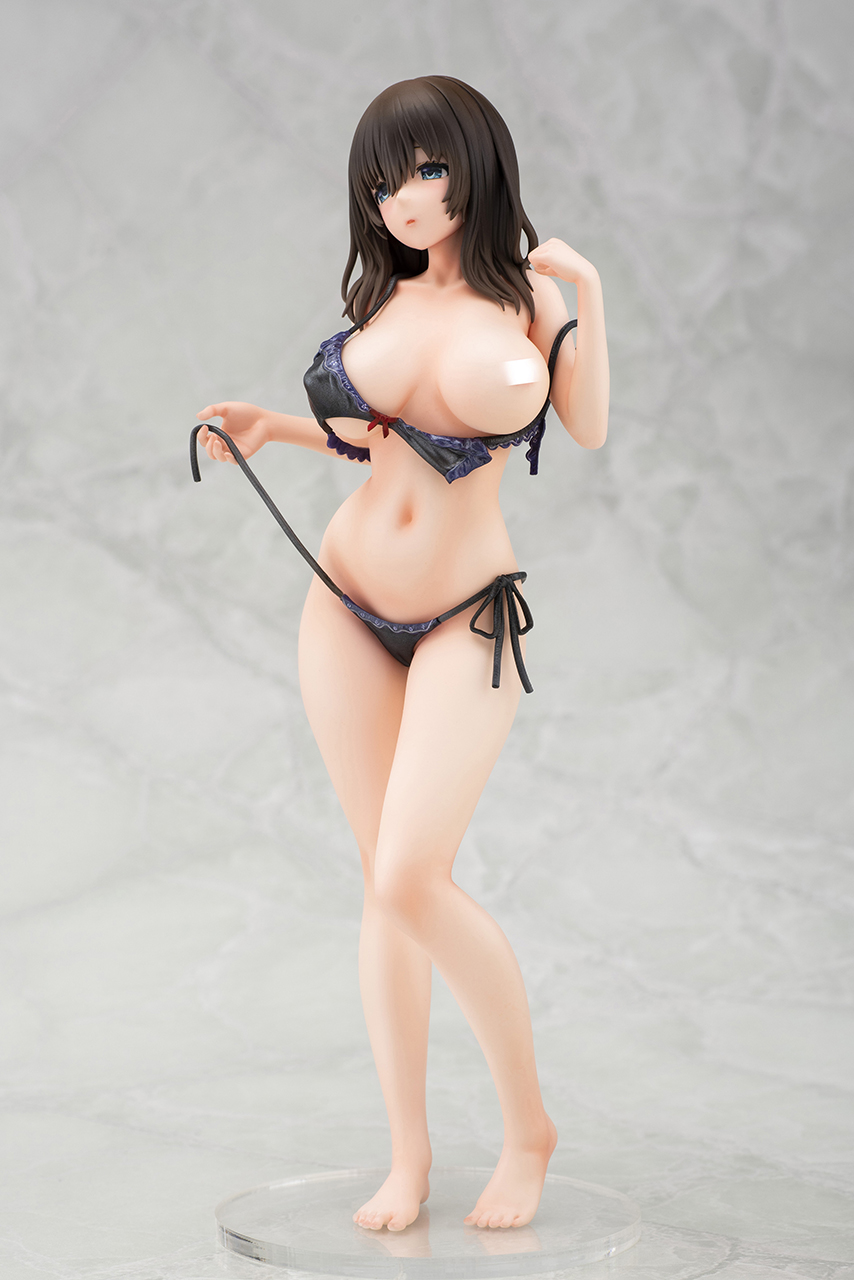 All of those parts are removable and can be attached together in any possible combination.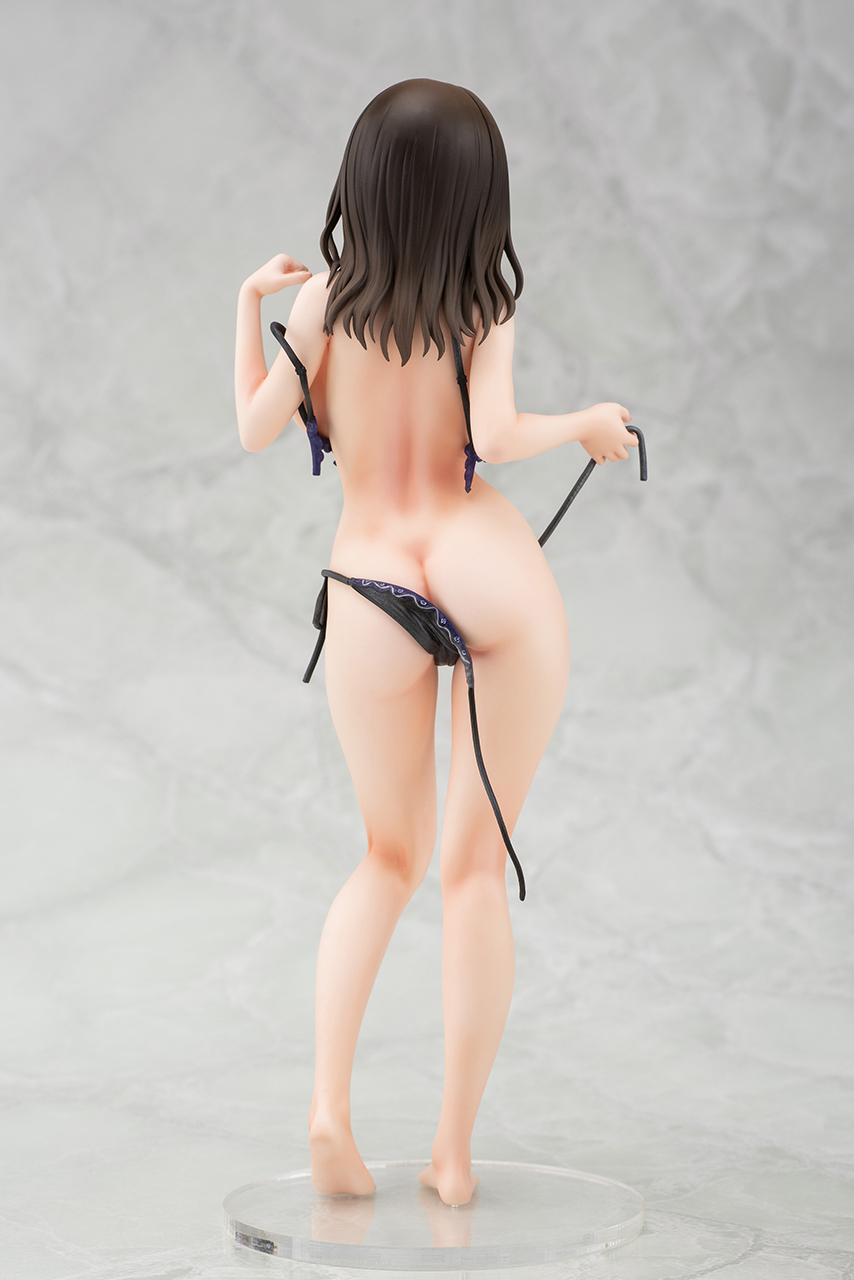 Let's have a look at a couple more pictures and enjoy looking at Nure JK illustration by Mataro by Daikikougyou undressing herself slowly.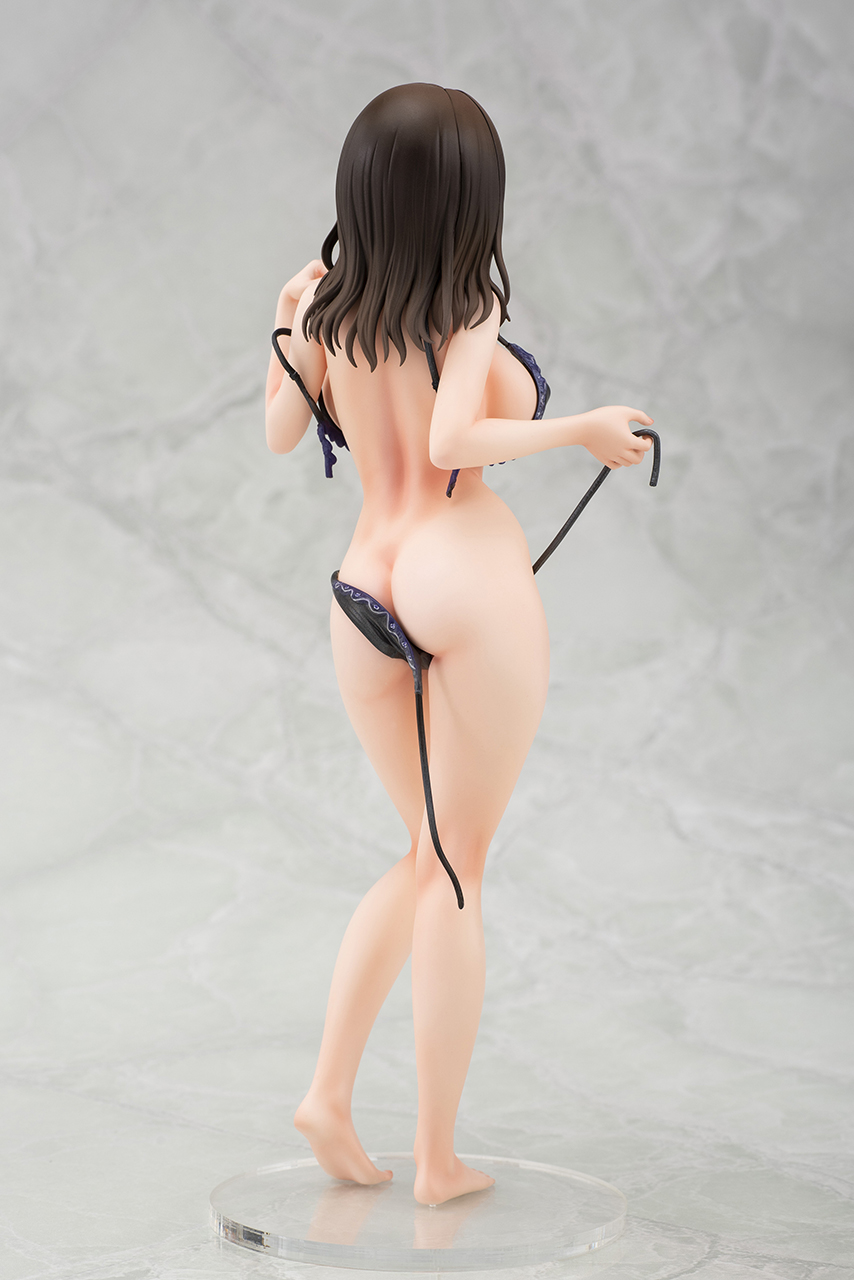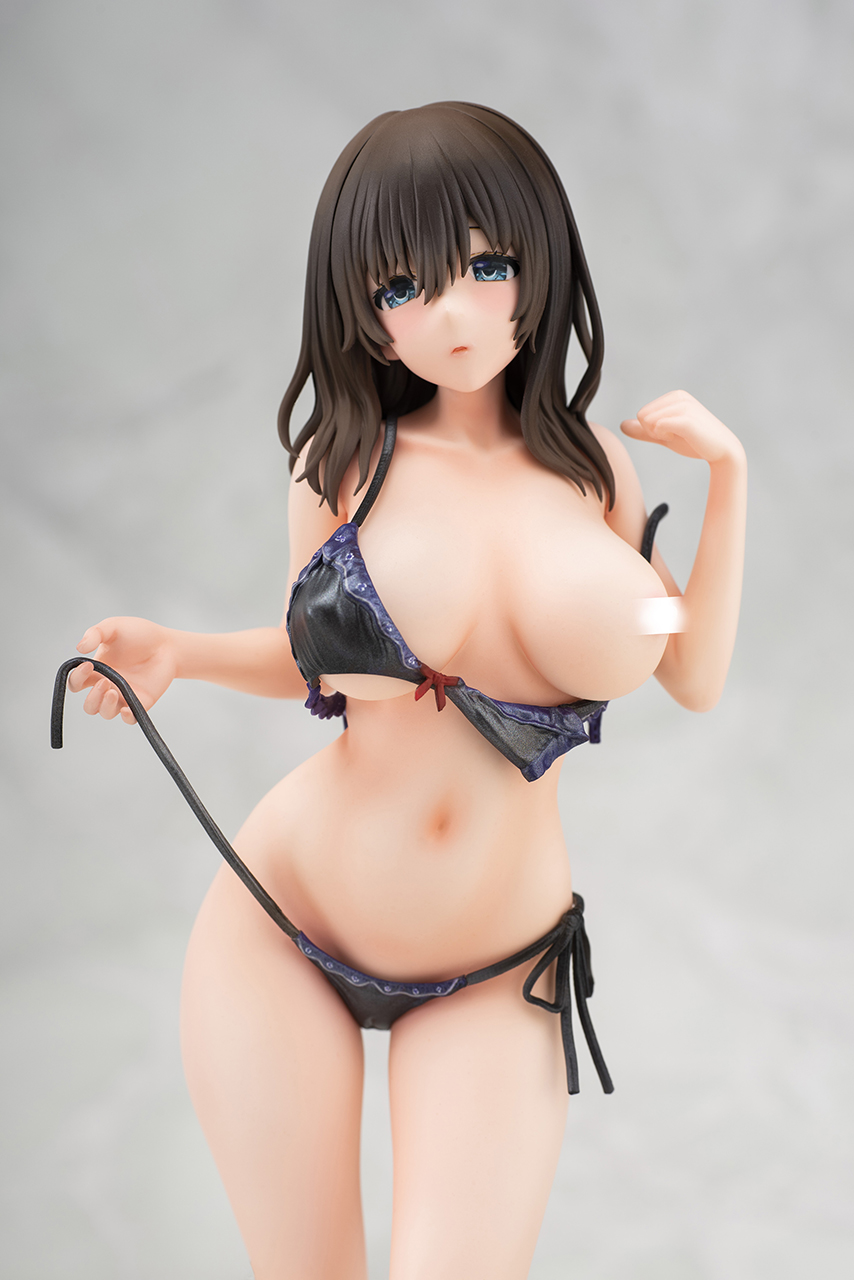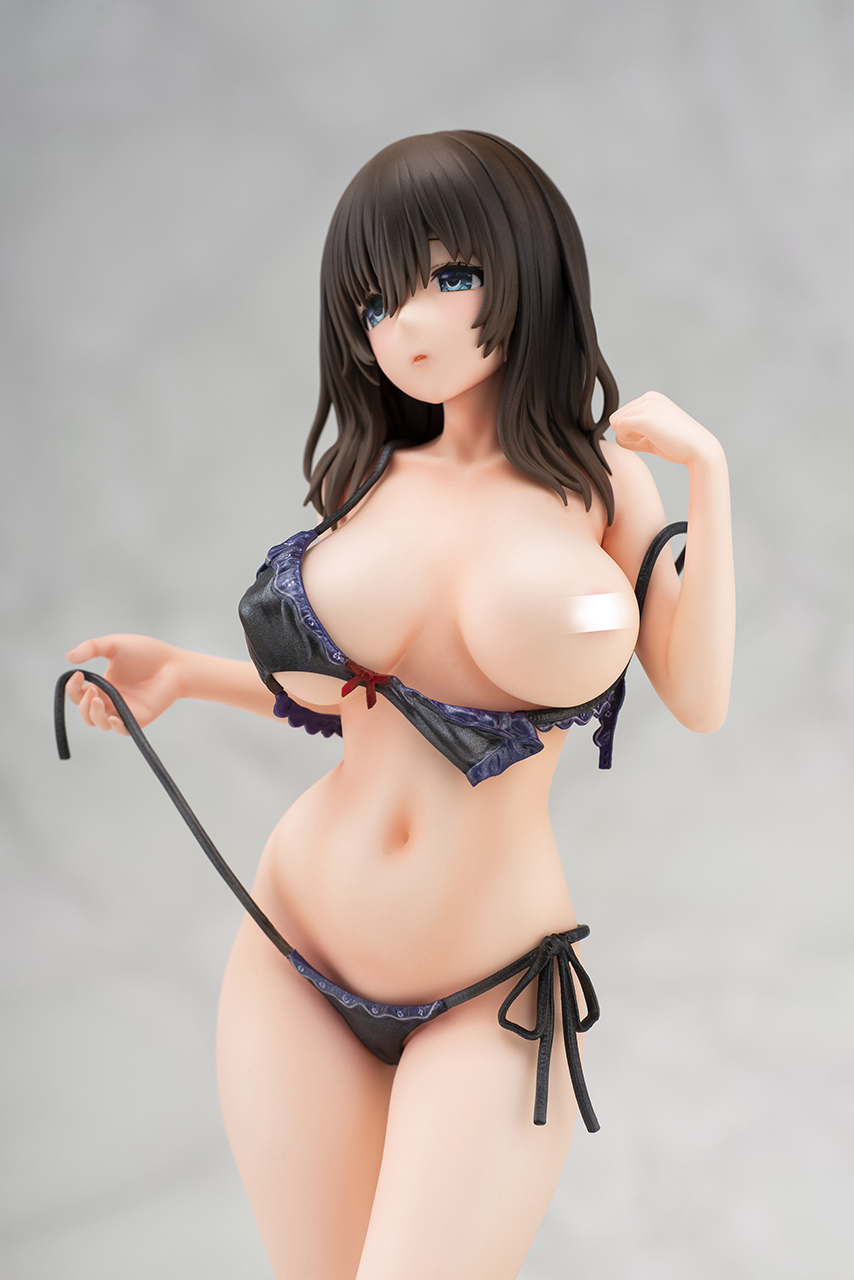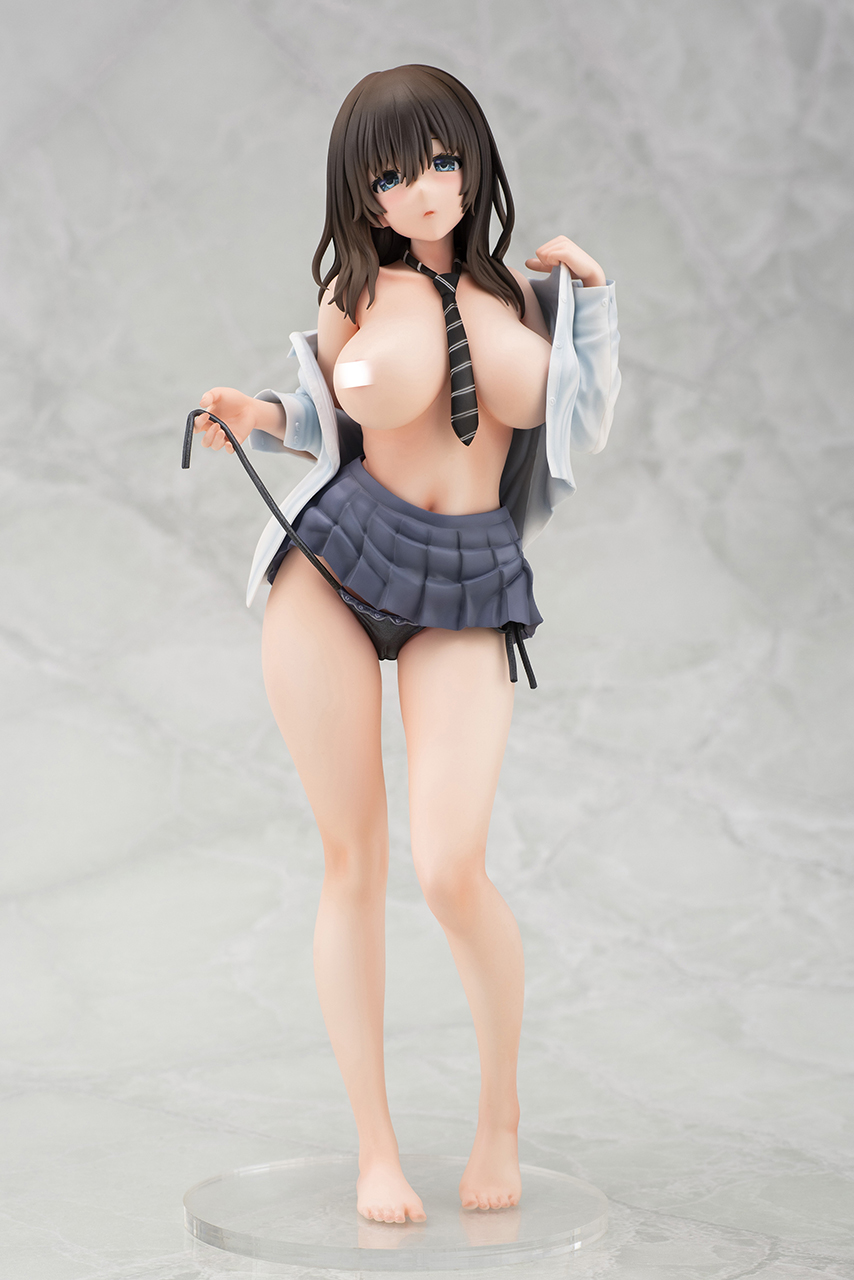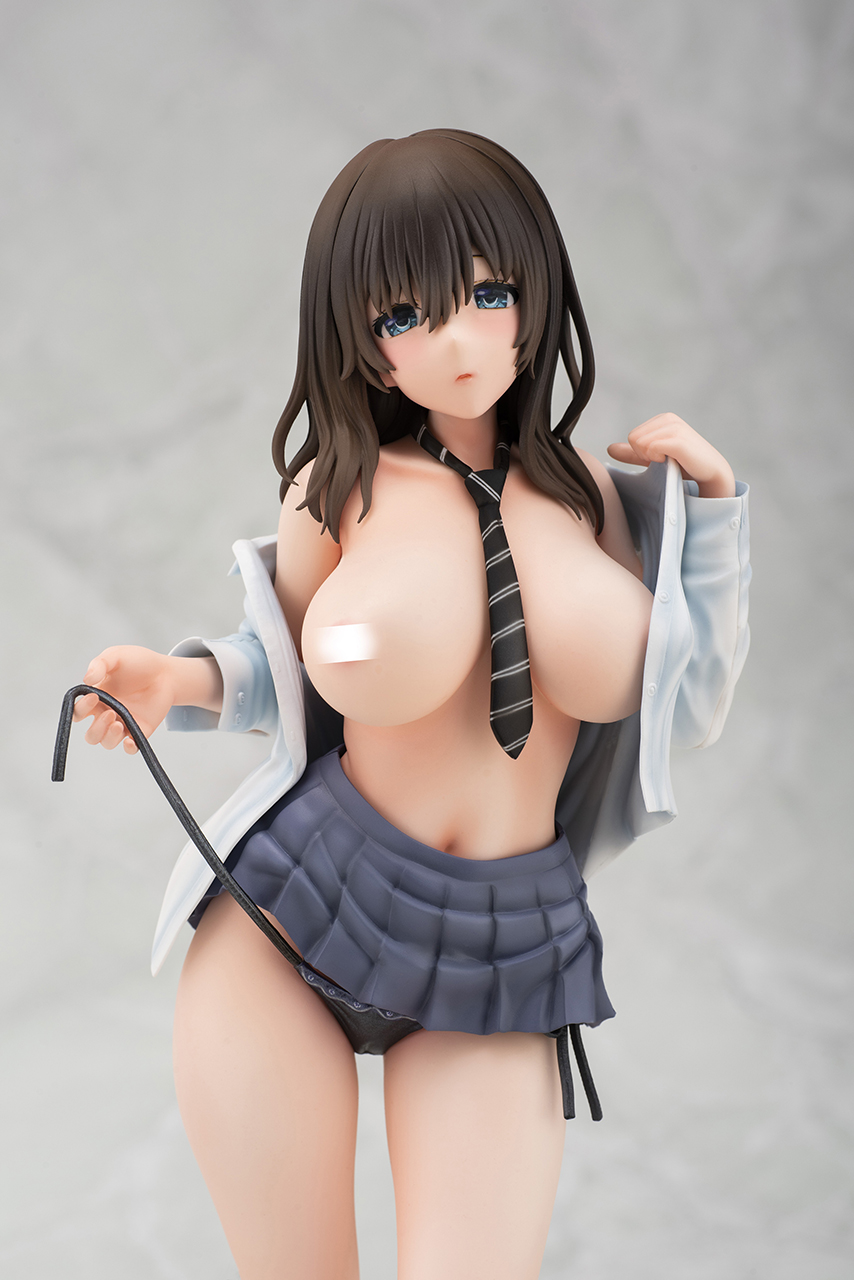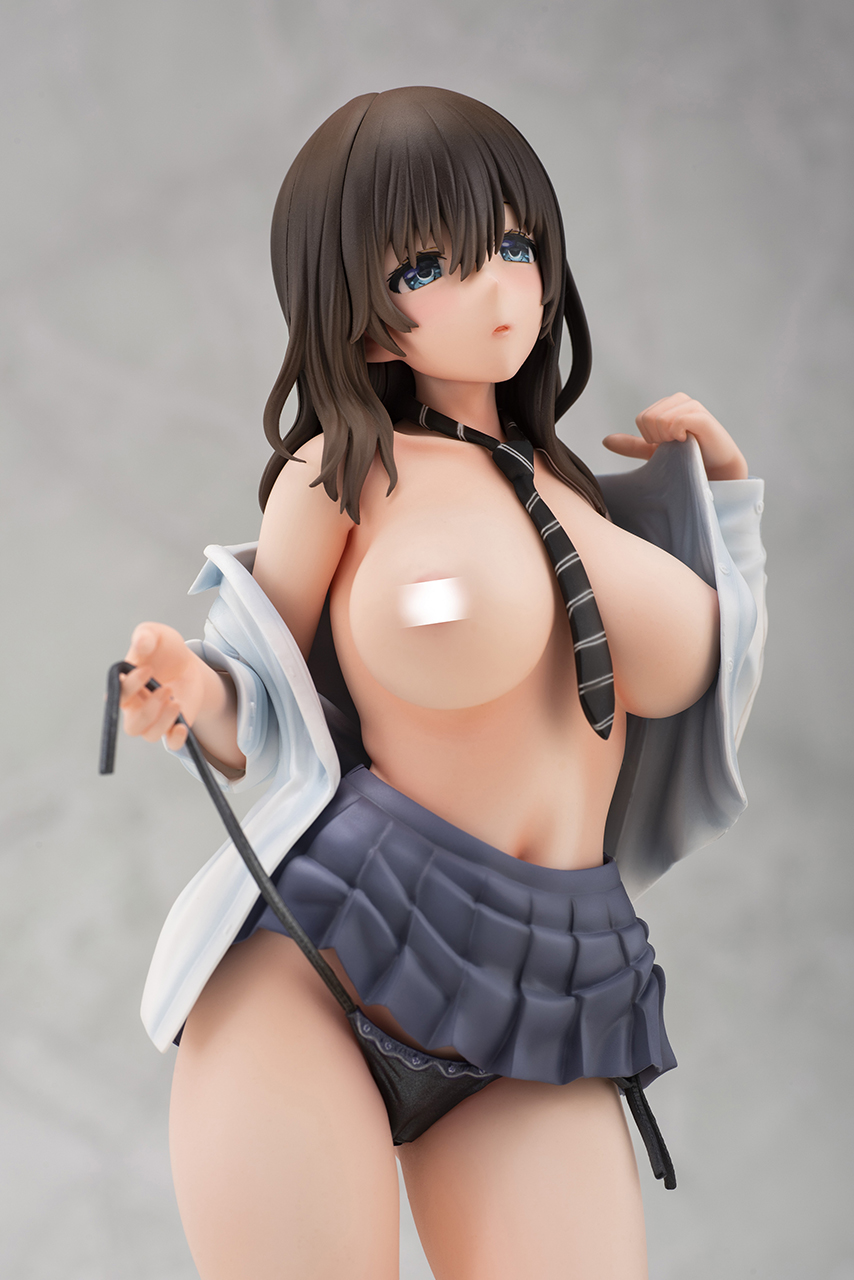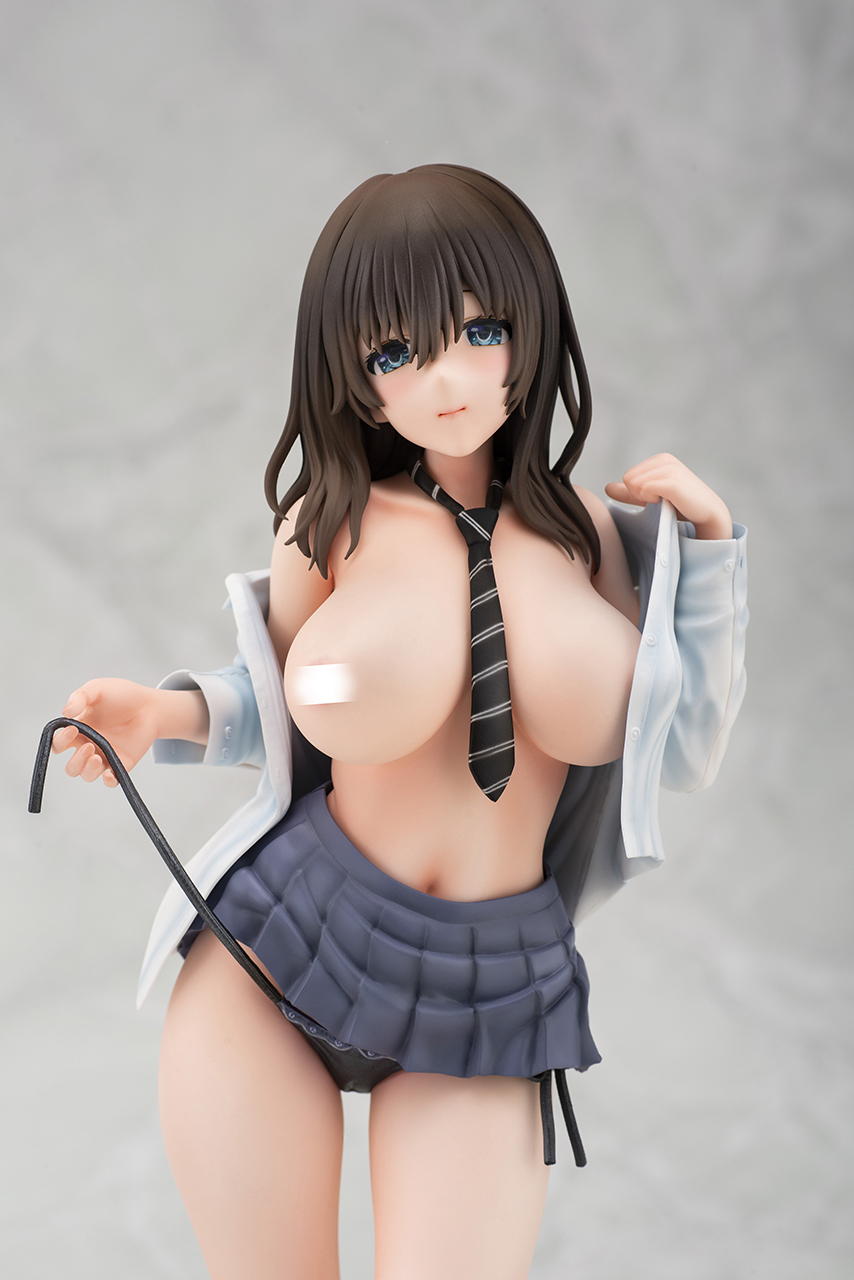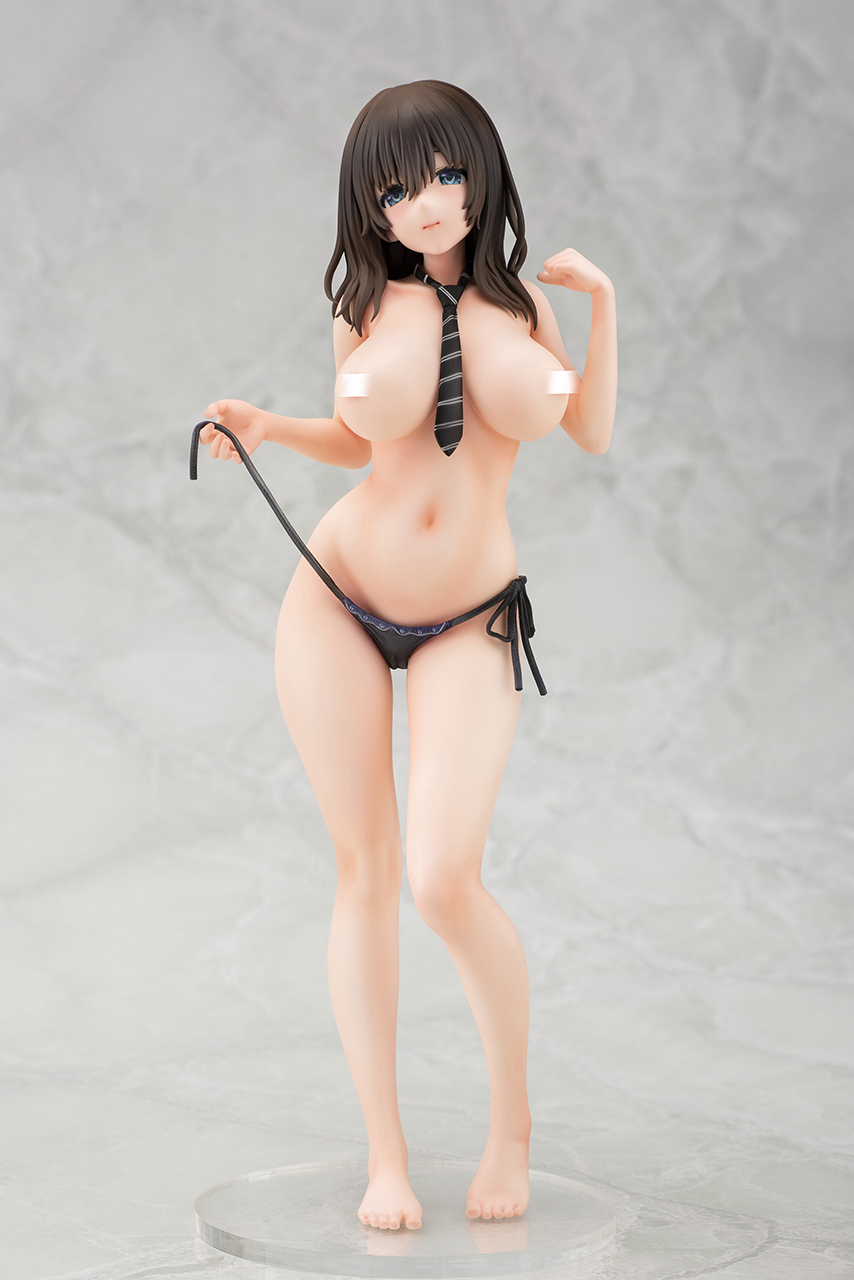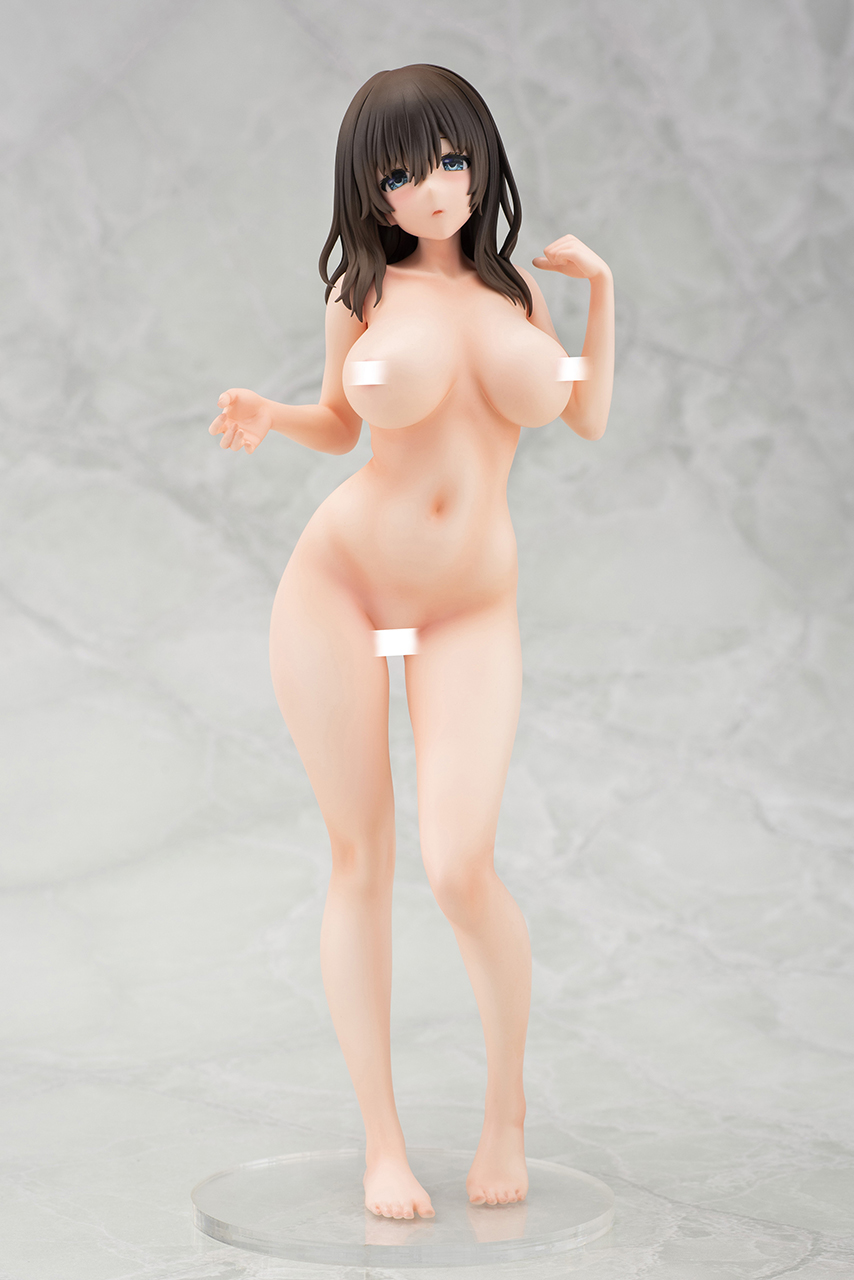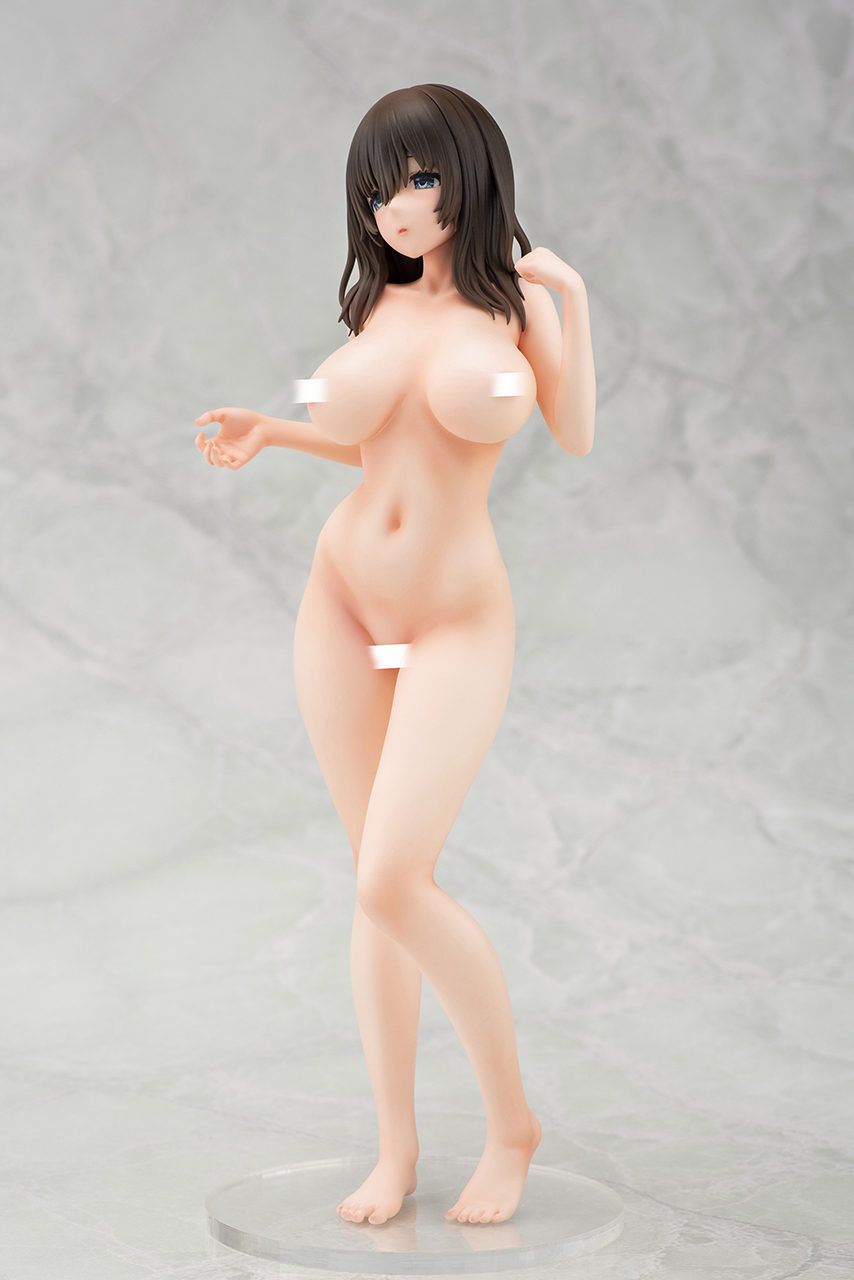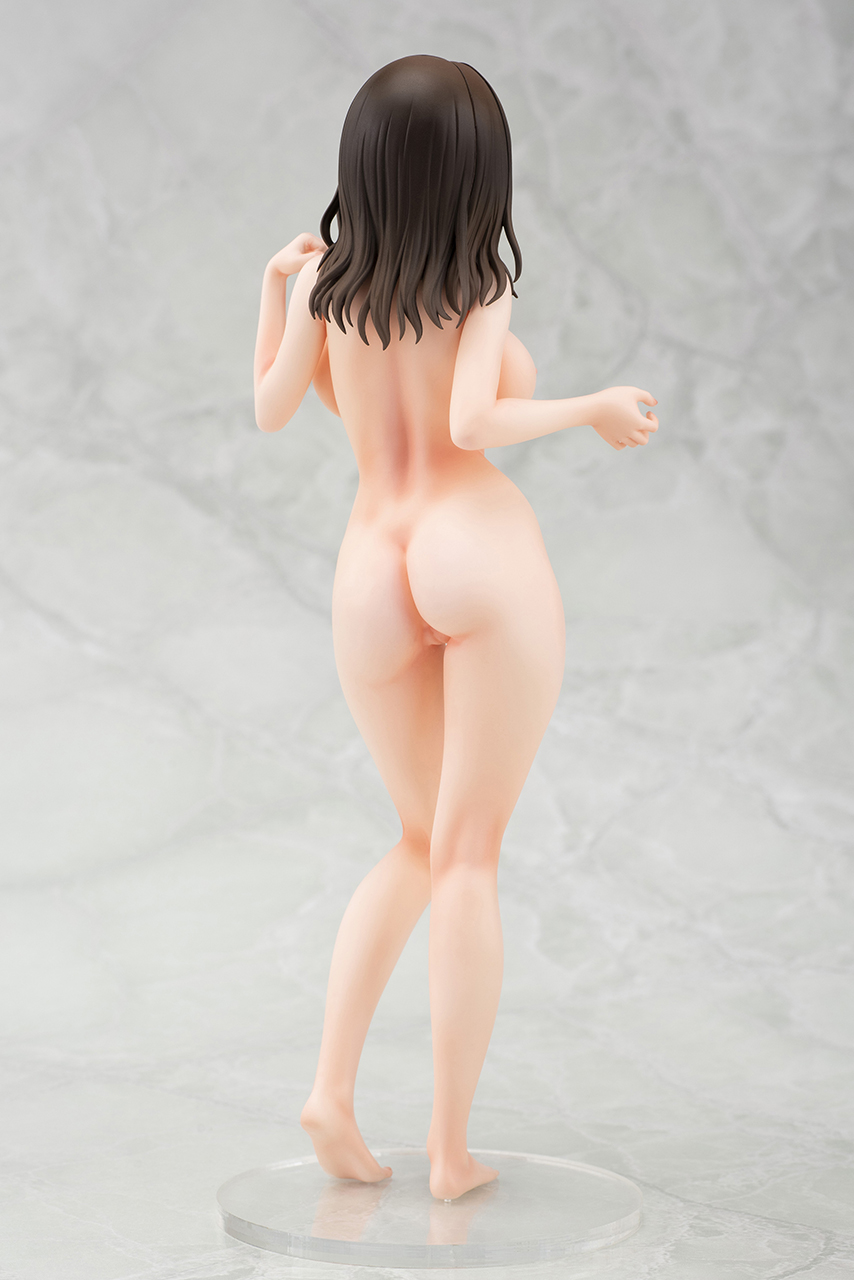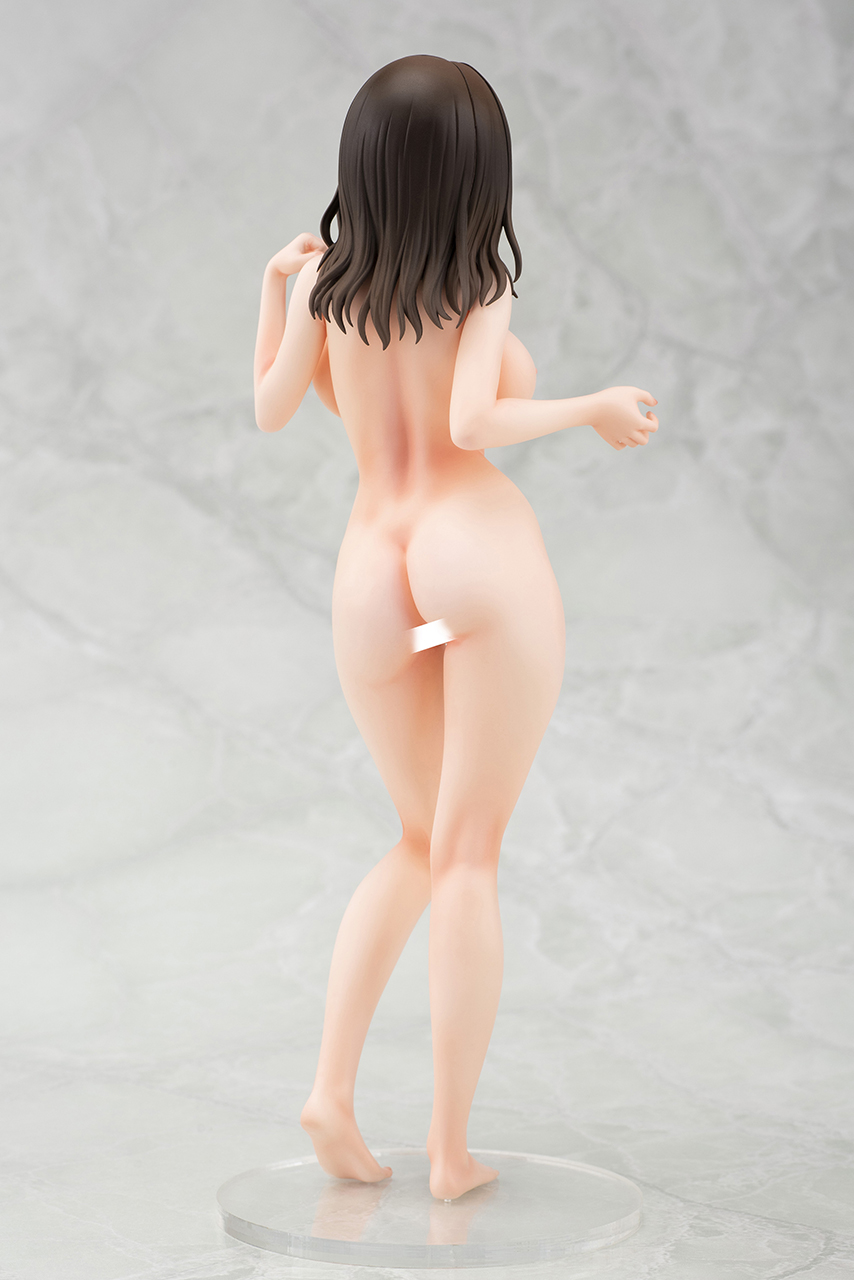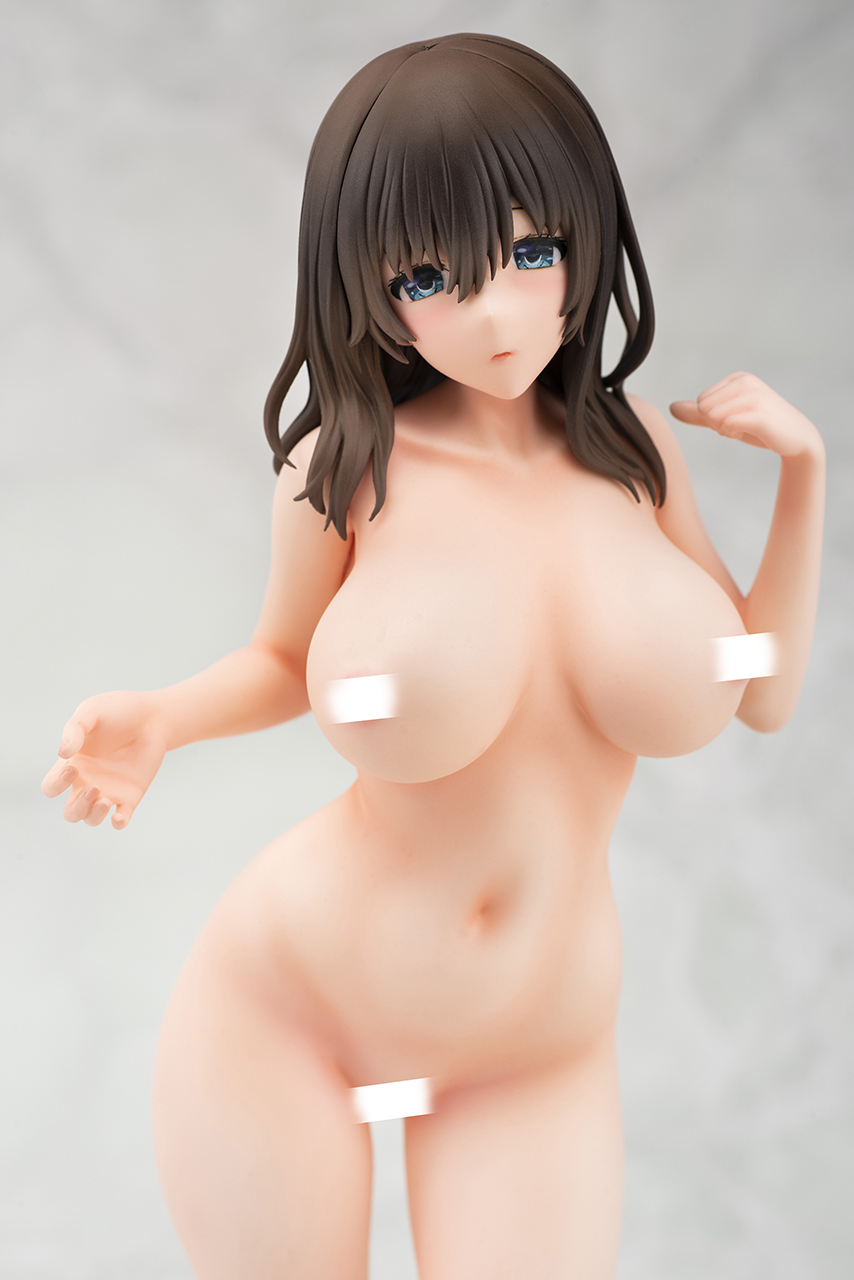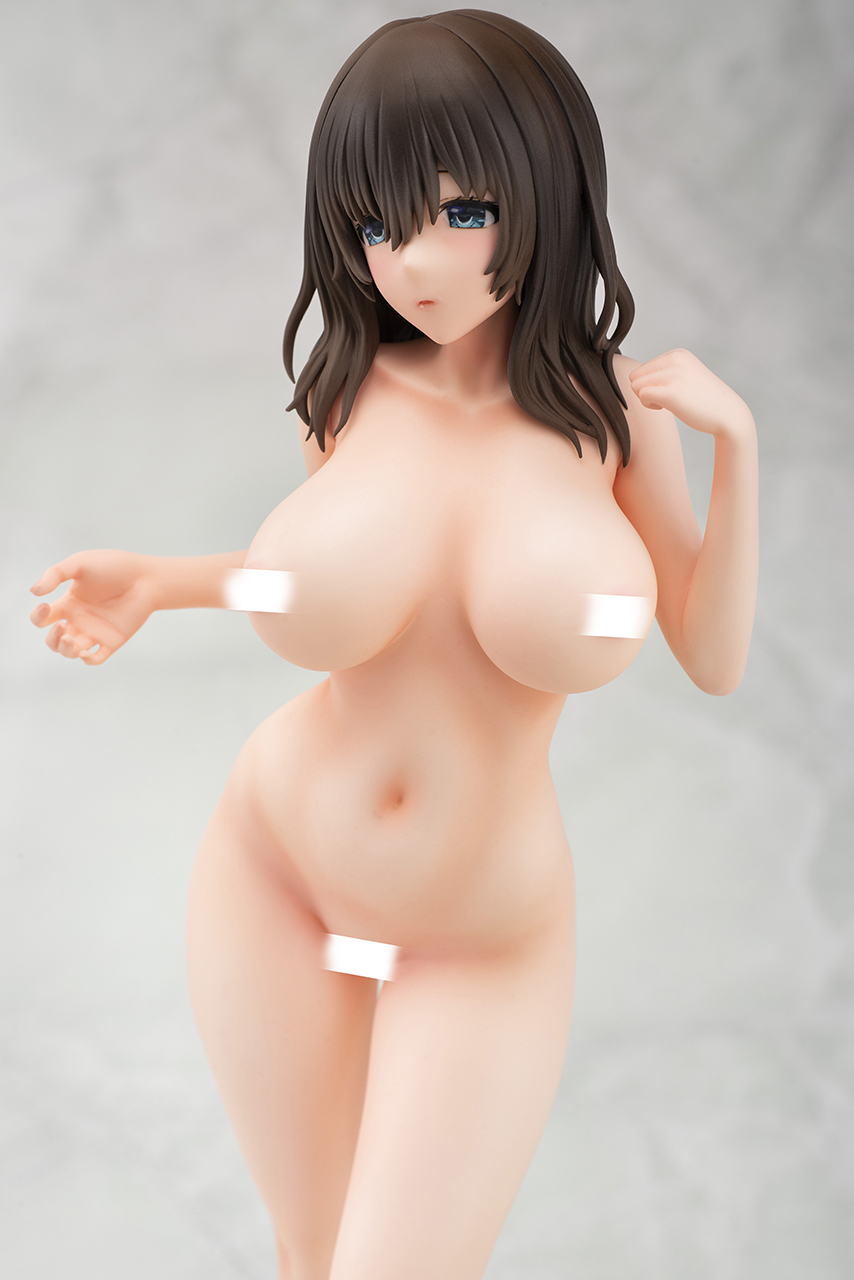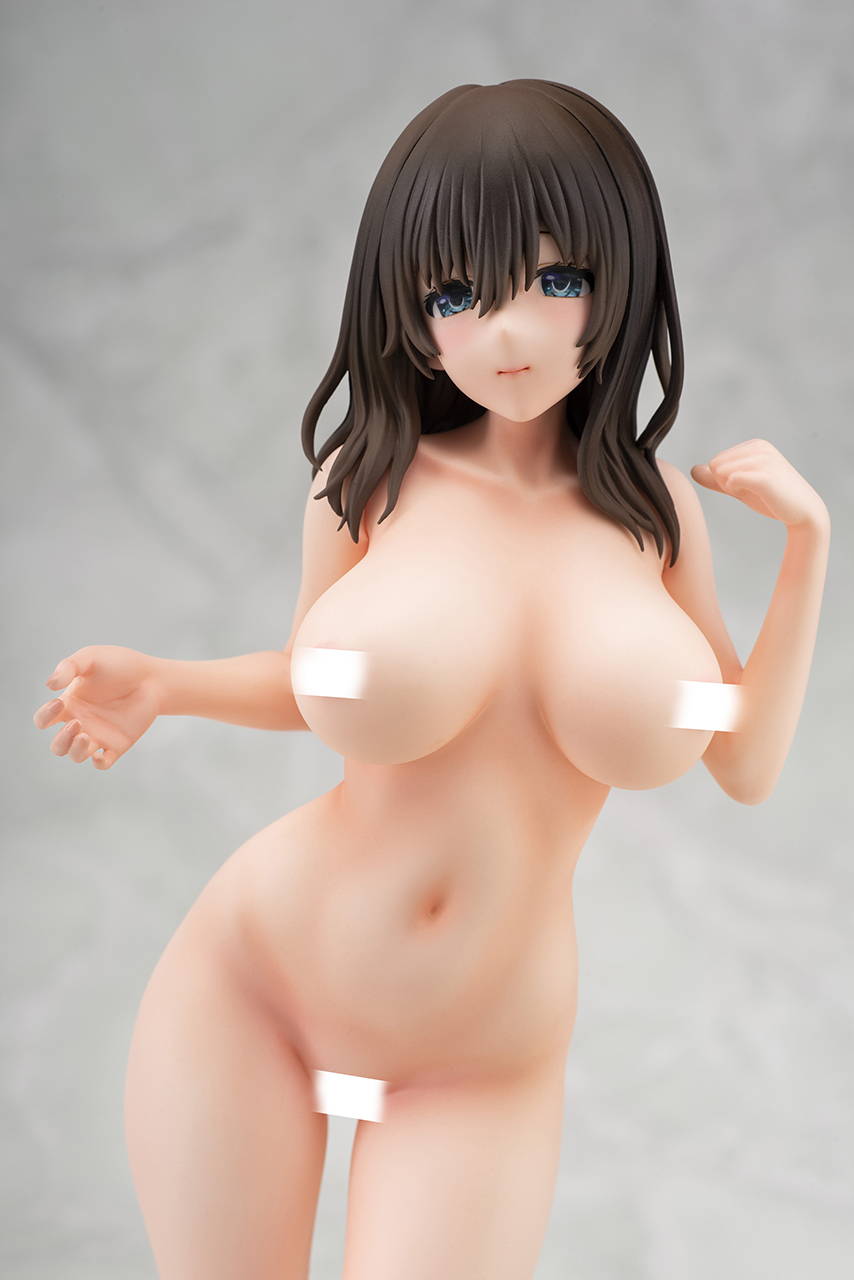 She is definitely the right figurine for lovers of Japanese high school uniforms.
She is now available for pre-order until the 30th of January 2020 and on sale from July 2020!
© 魔太郎
Sculptured by D蔵(diskvision)
Coloring by 明智逸鶴 (大正堂)
Nure JK illustration by Mataro by Daikikougyou
Find the figure on amiami >>http://bit.ly/2NnflcP<<
Check out Daikikougyou's social media channels:
http://www.daikikougyou.com
Instagram: https://www.instagram.com/daikikougyou
Facebook: https://www.facebook.com/daikikougyou
Twitter (JP): https://twitter.com/DAIKIkougyou
ad2
Latest posts by Around Akiba
(see all)
Around Akiba is all about bringing you the latest and greatest on everything that happens in the futuristic and fantastic world of Akihabara, Tokyo!