We visited the office of Daikikougyou again for another figurine review!
This is Boku no Koibito, Ran Senpai – Hokago no Hitotoki – illustration by Kina Sensei
Check out our video here for a detailed review!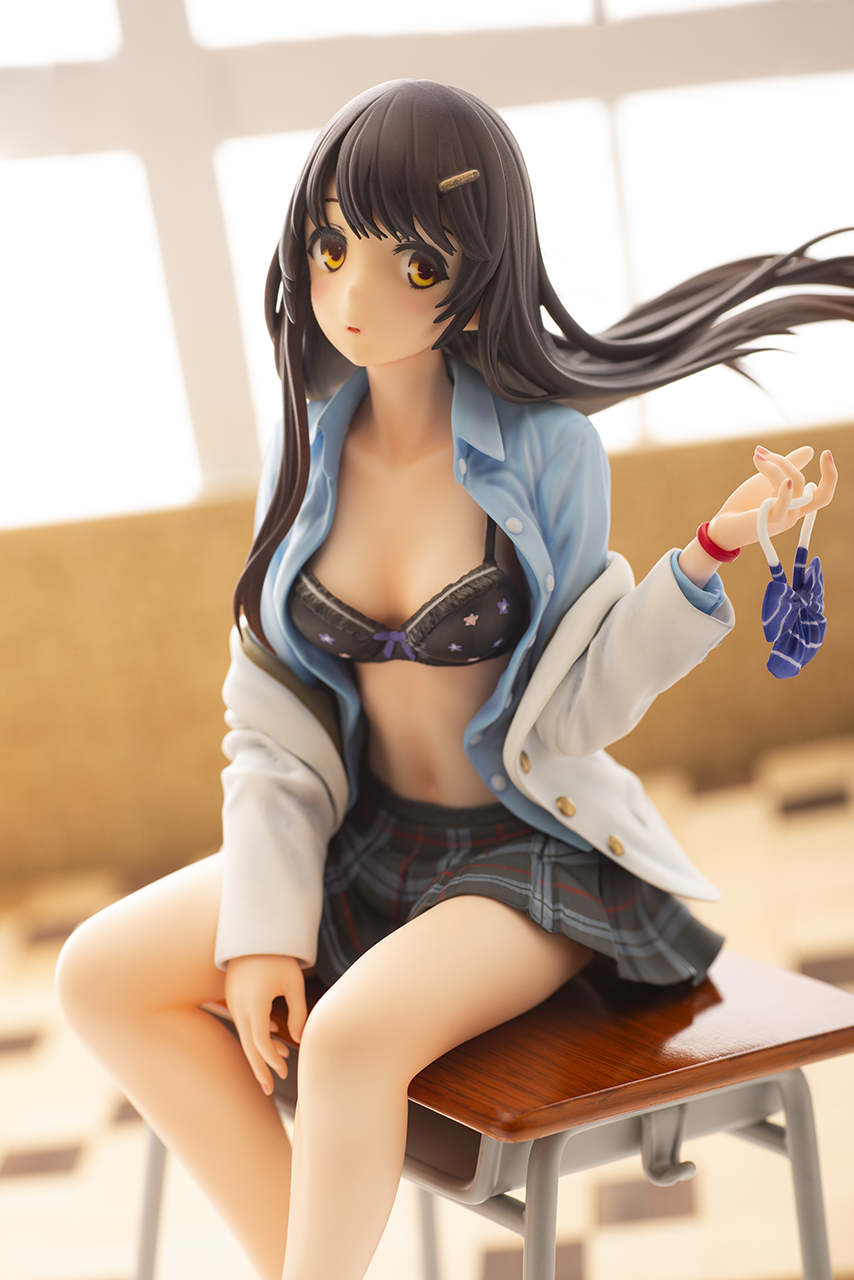 Ran Senpai is a cute school girl sitting on a desk with her shirt undone.
The figure is based on an illustration by Kina sensei.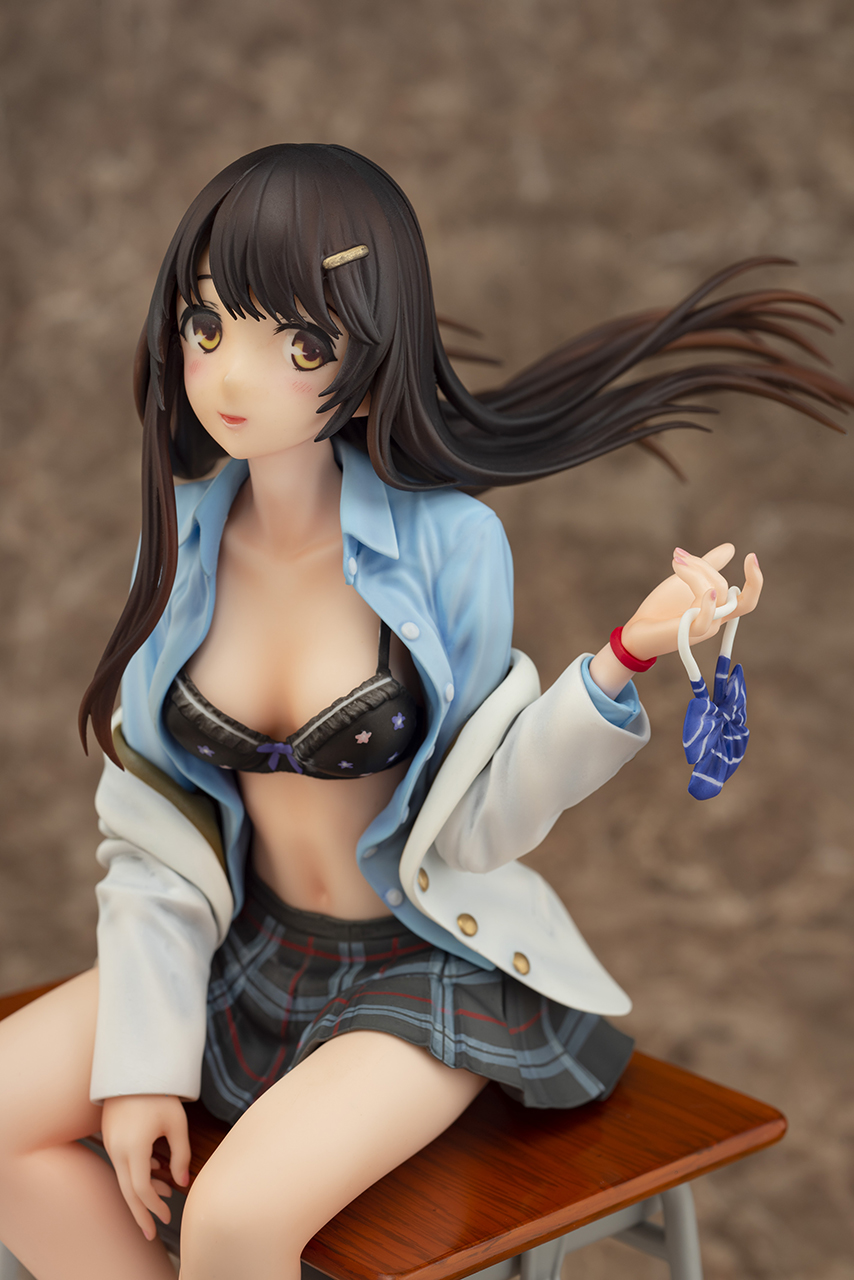 She is waiting for her boyfriend to come and meet her in secret.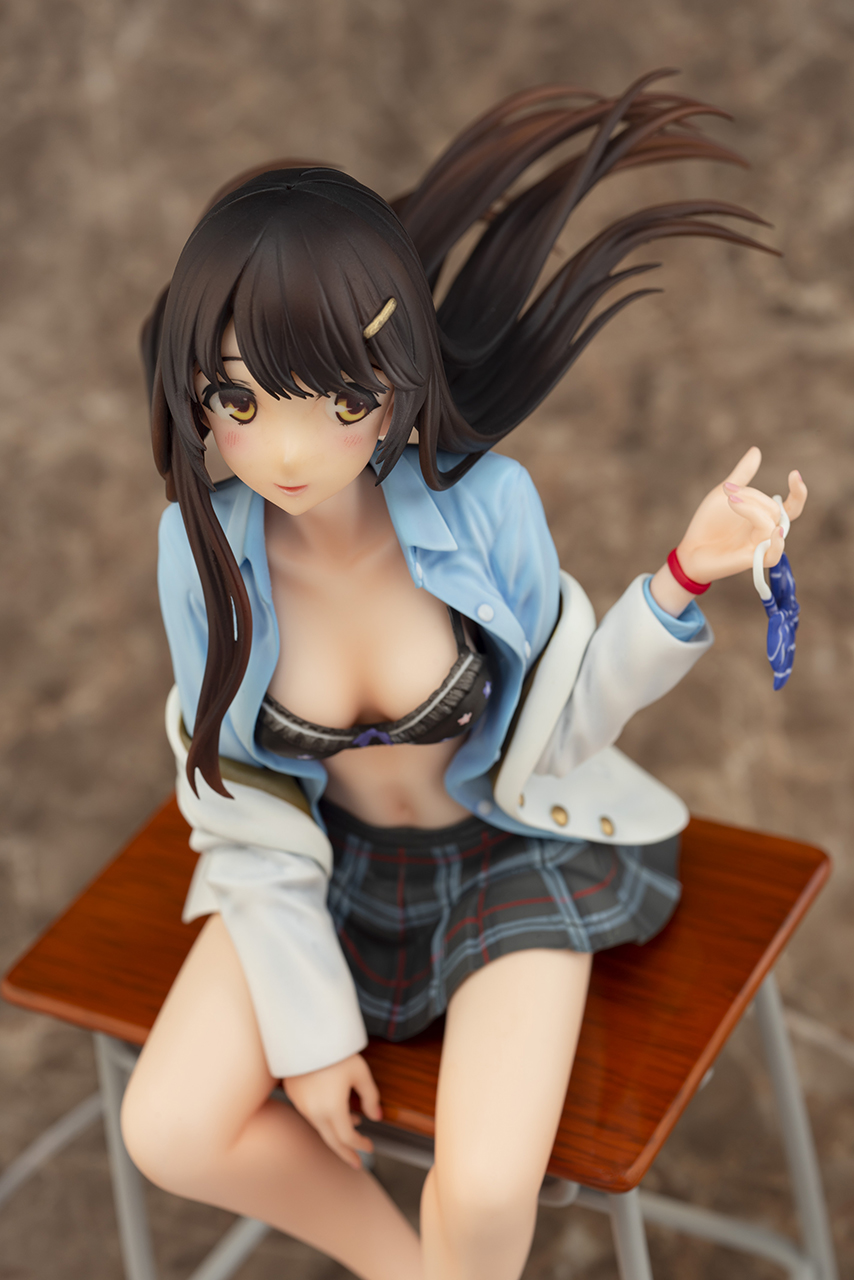 You can see her blushing and looking over when he enters the room.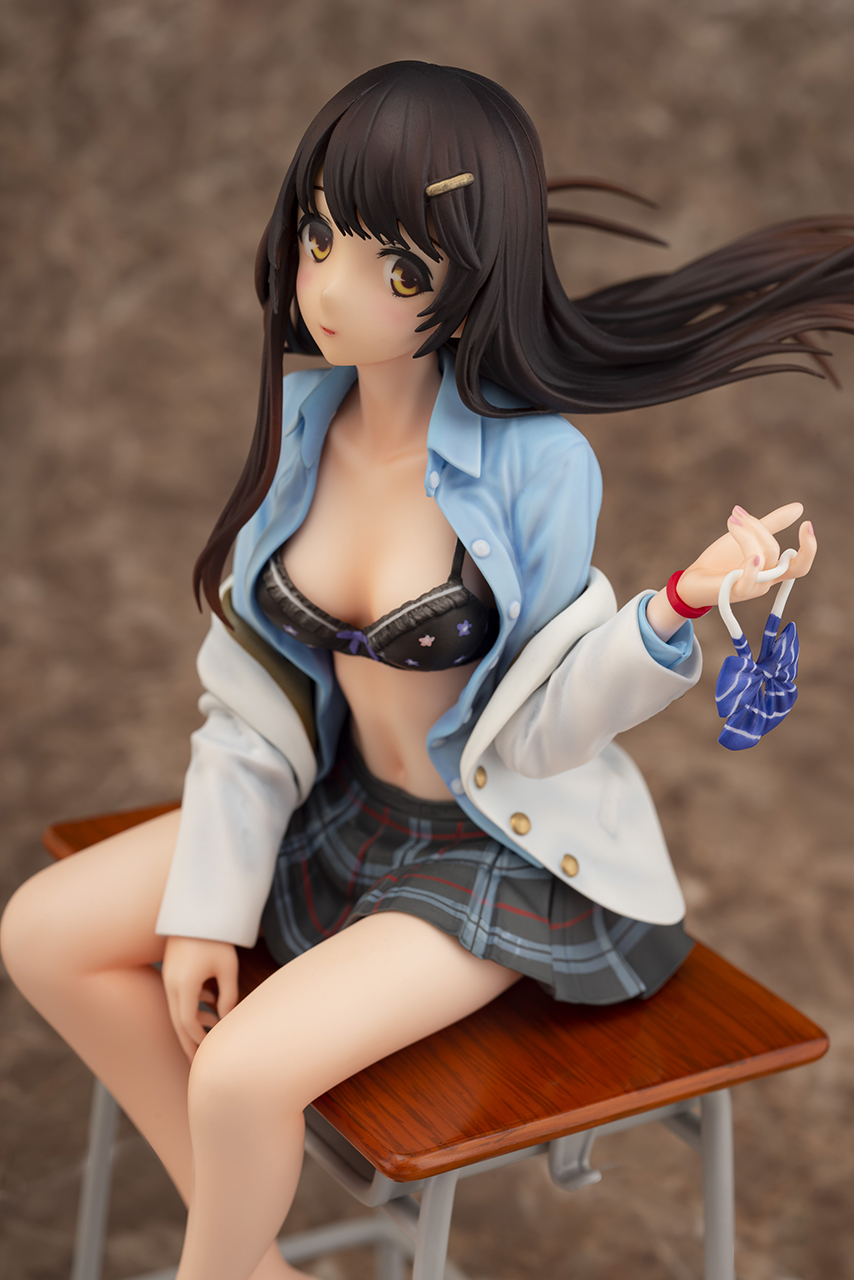 A gust of wind blows into the room, pushing her long dark brown hair back.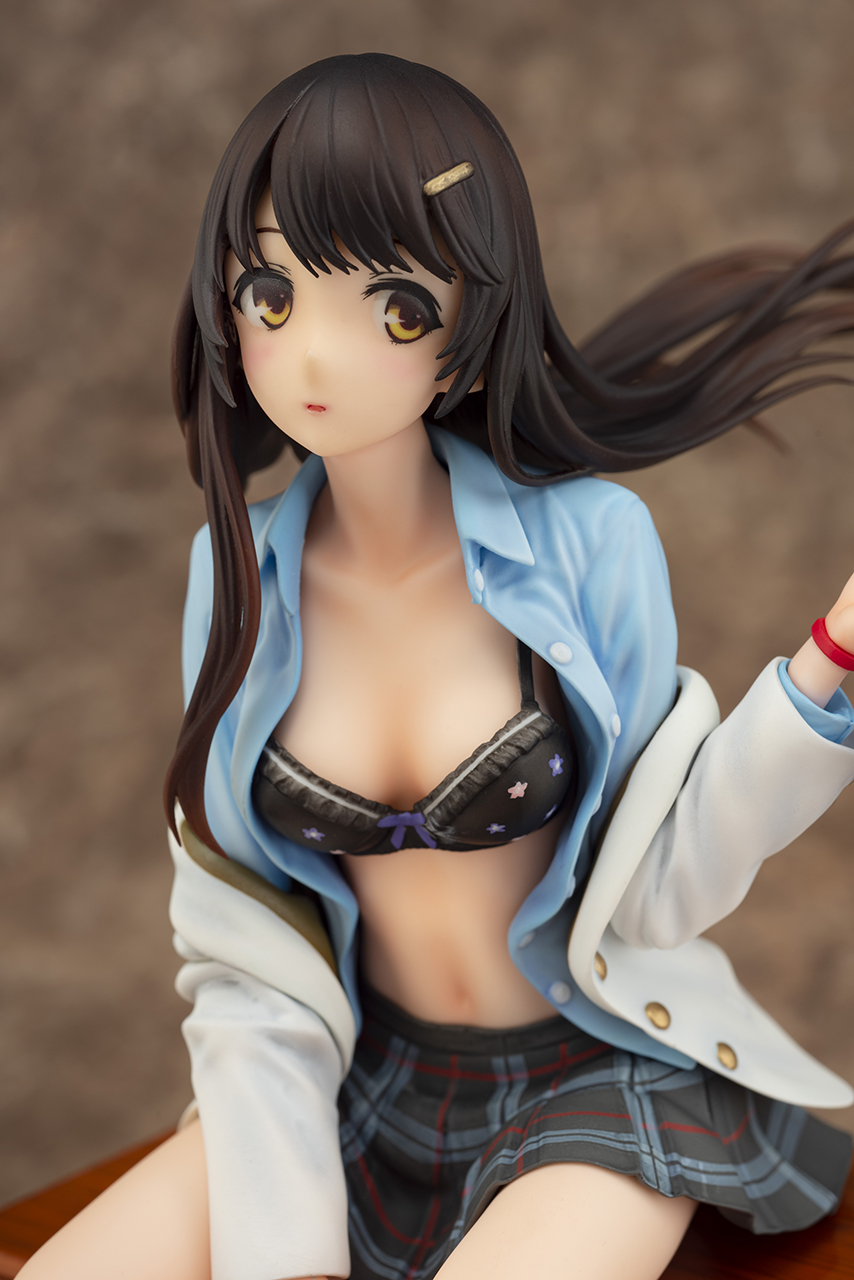 There is a nice contrast between the light colors of her shirt and her dark bra and skirt.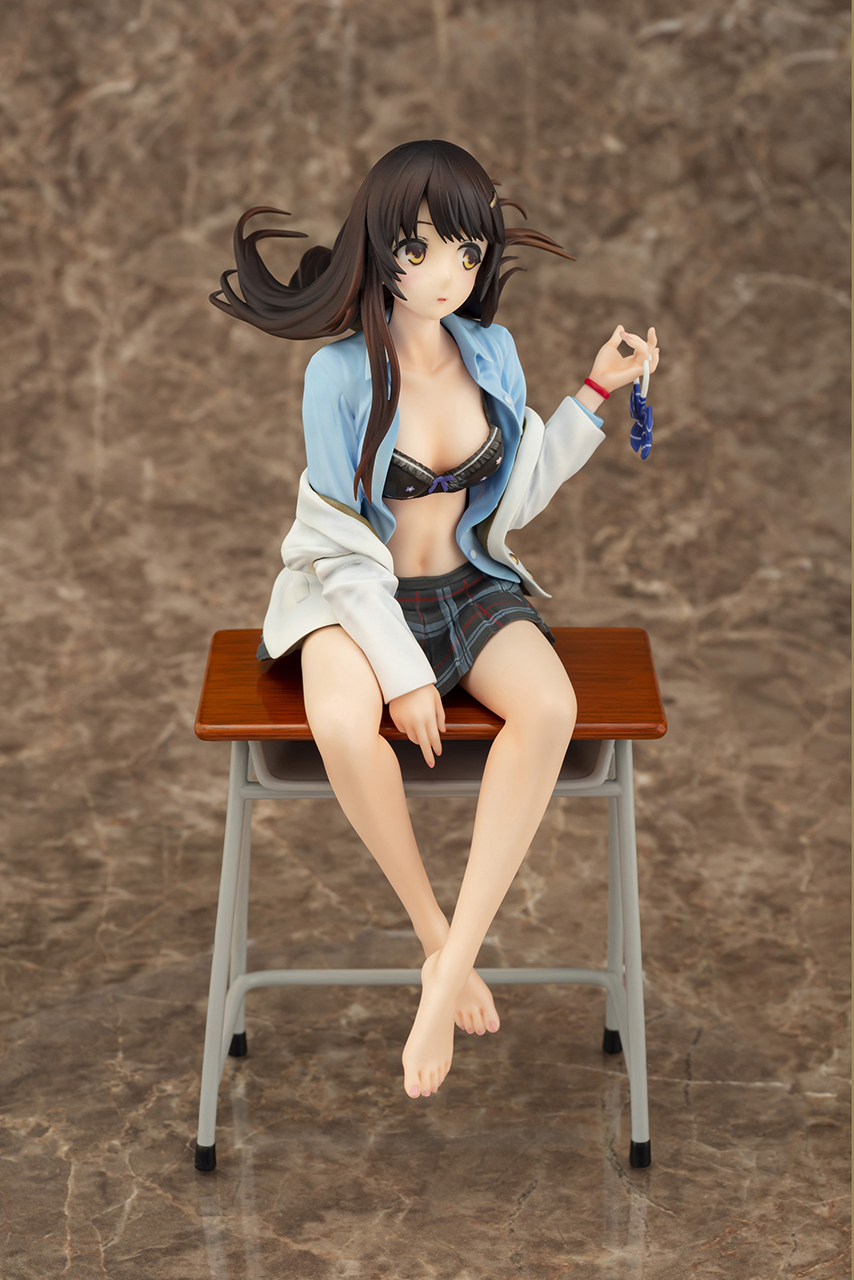 She holds her removed ribbon in one hand and places the other between her legs.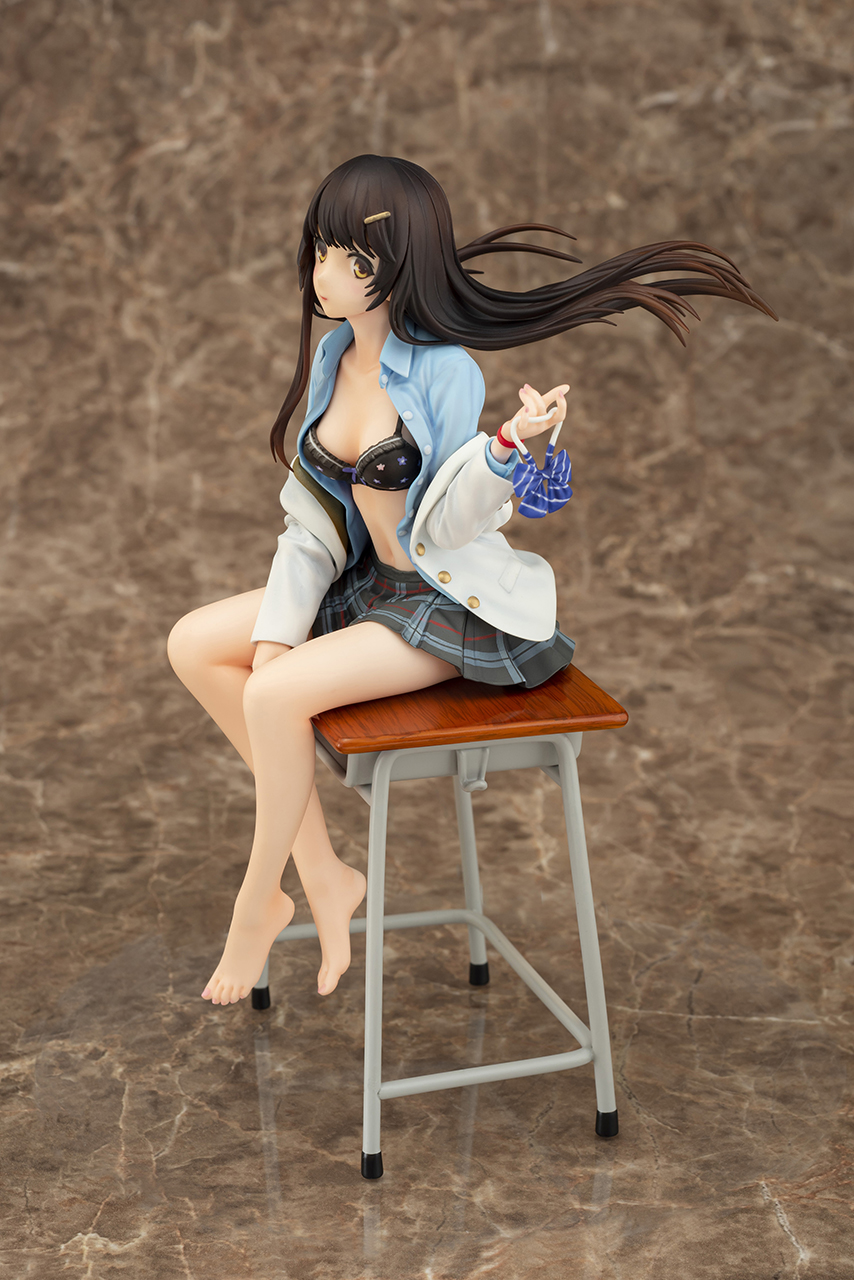 There are some nice color accents such as her golden eyes which match her hairpin.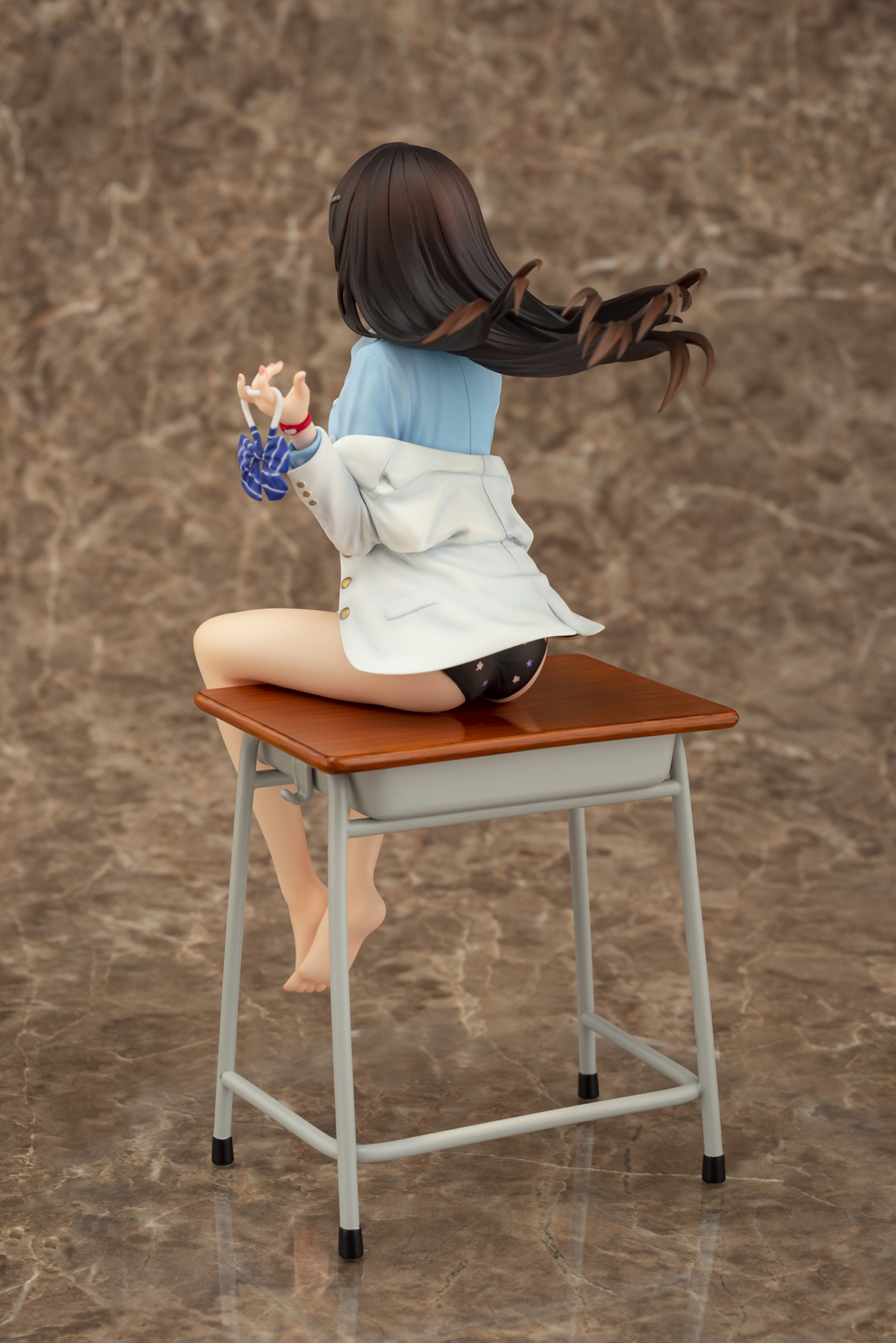 When her skirt is removed you can see her cute panties beneath her falling shirt.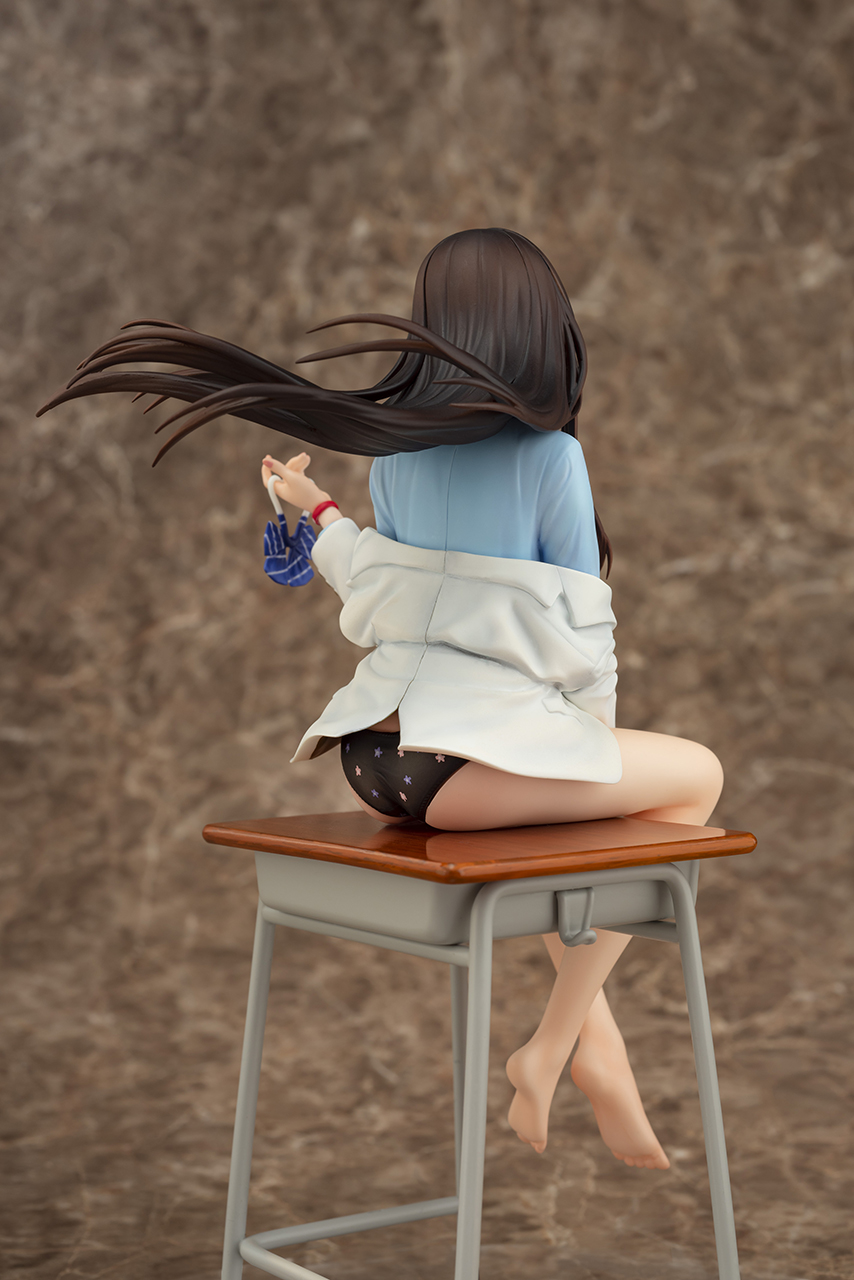 Her pose looks very dynamic from every angle.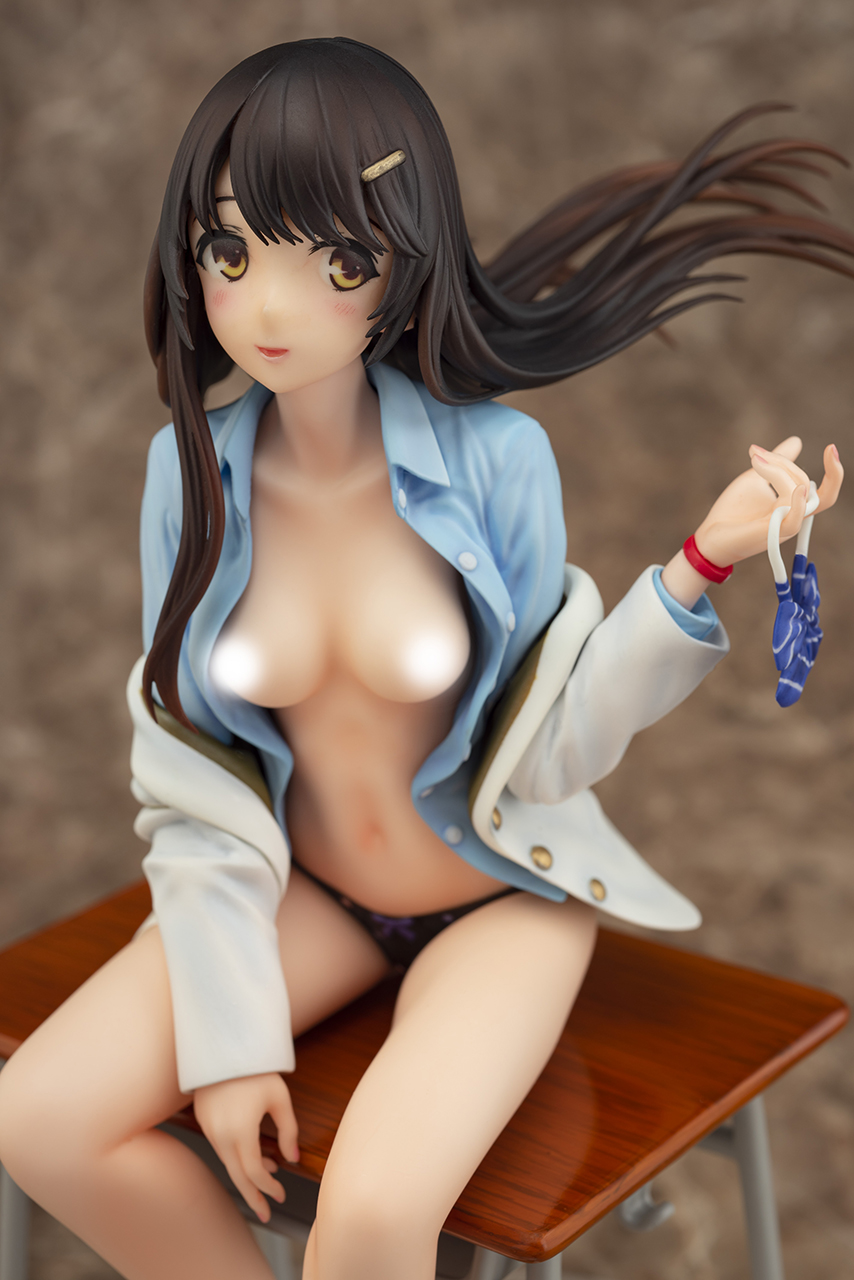 You can even remove her bra for an extra sexy touch.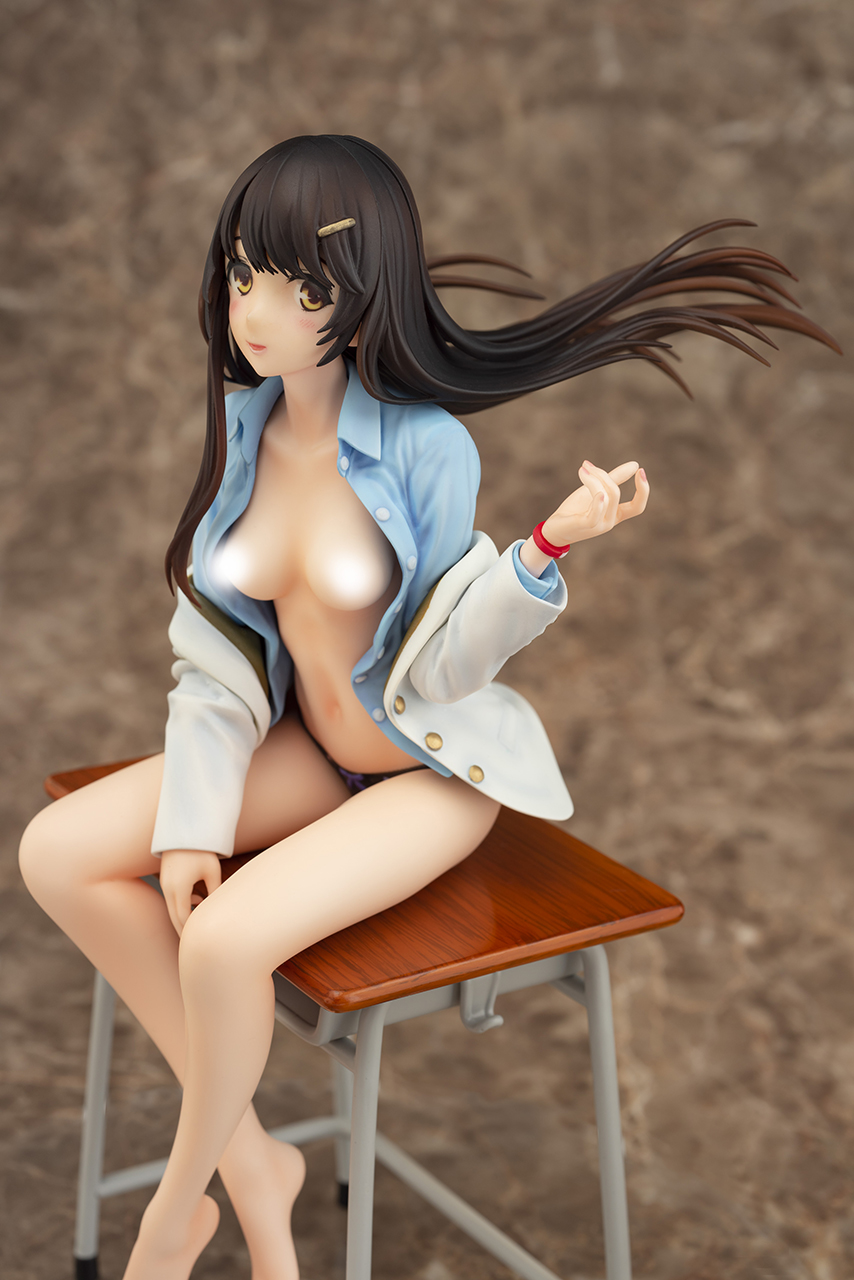 Without the ribbon it even looks like she's beckoning you toward her.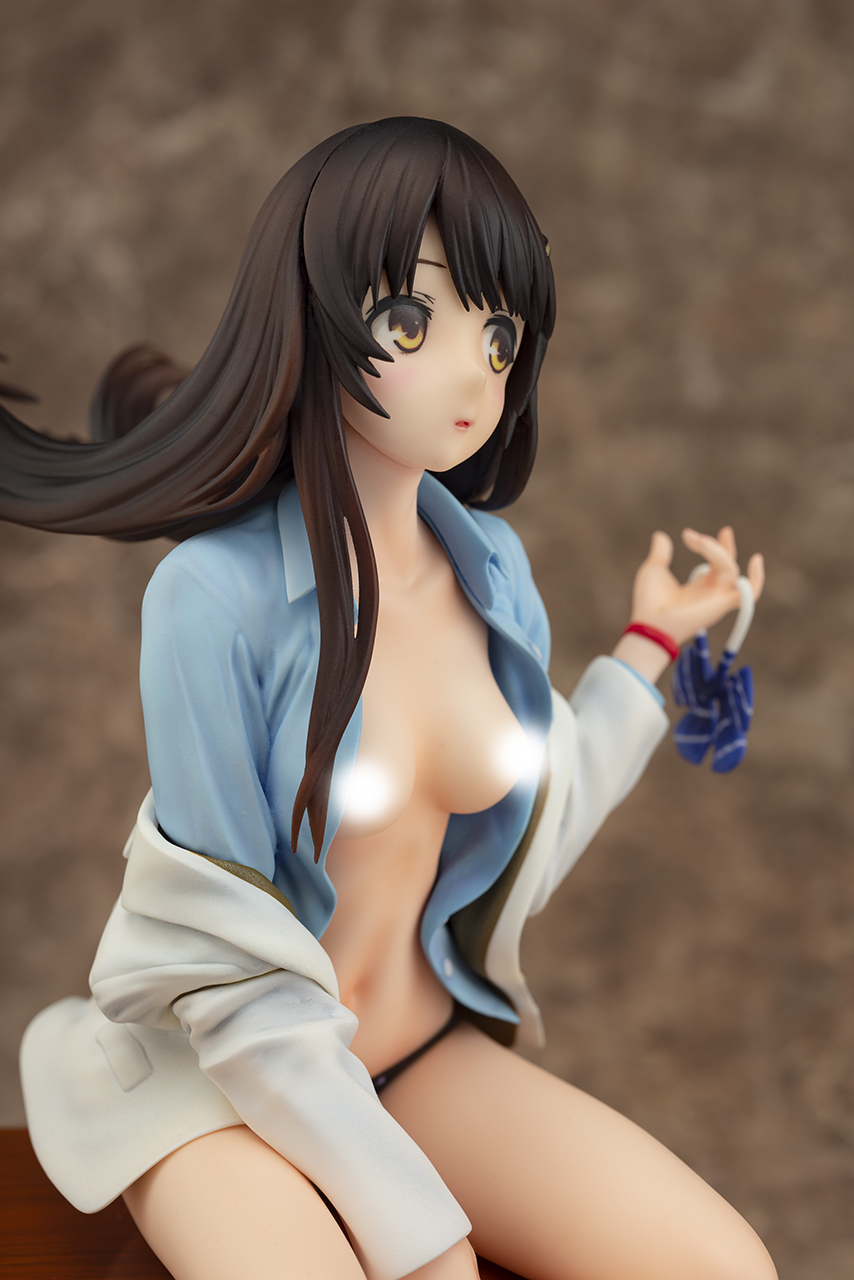 You can change her expression between a cute shy look and a nice smile.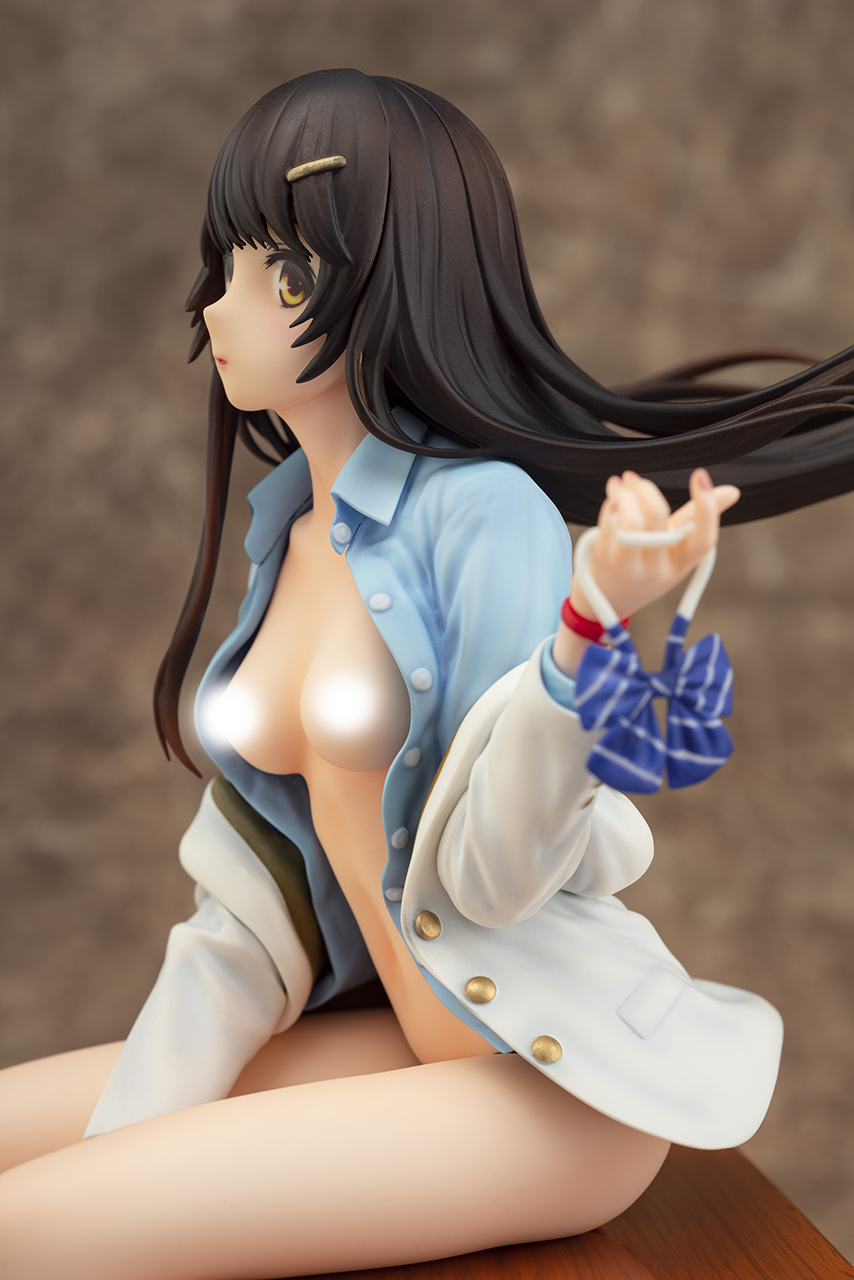 Let's take a look at a few more detailed shots of this lovely school girl.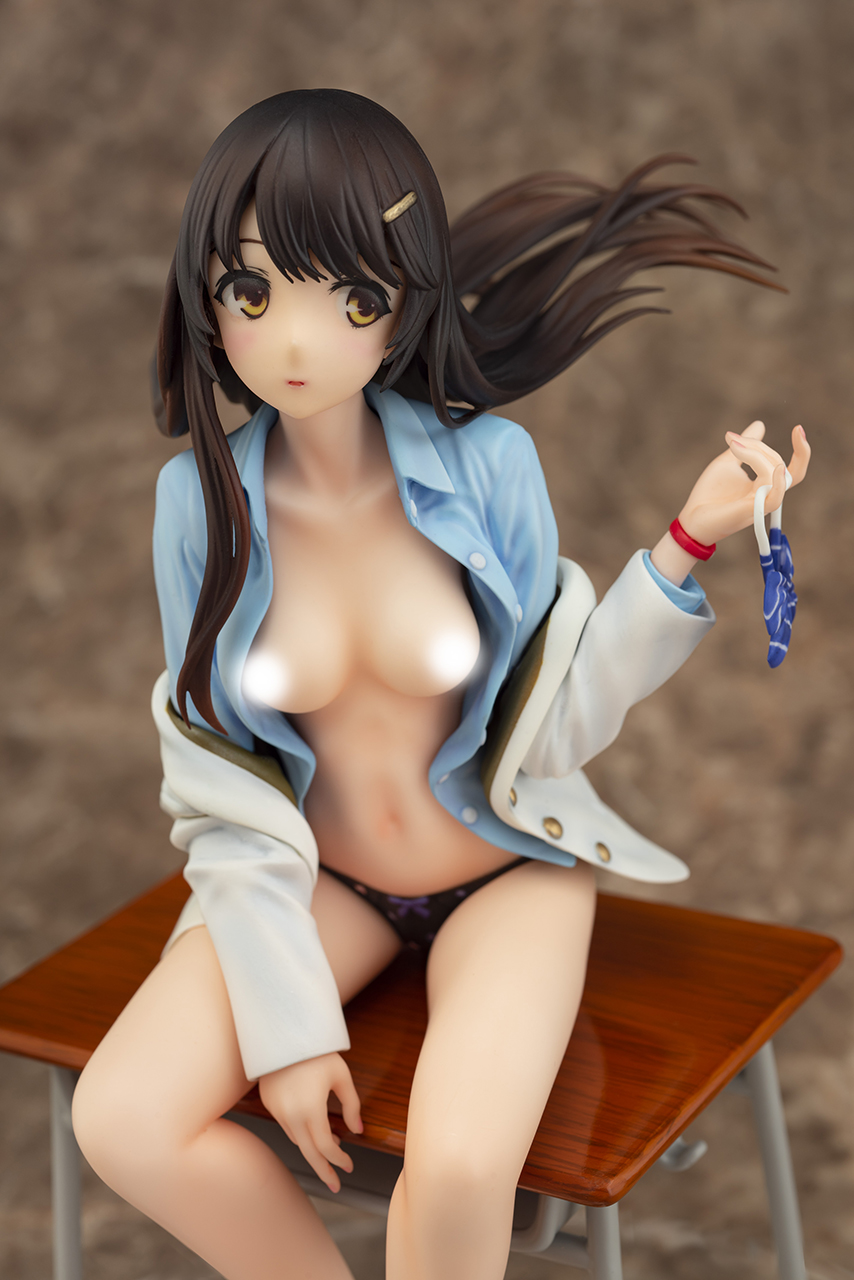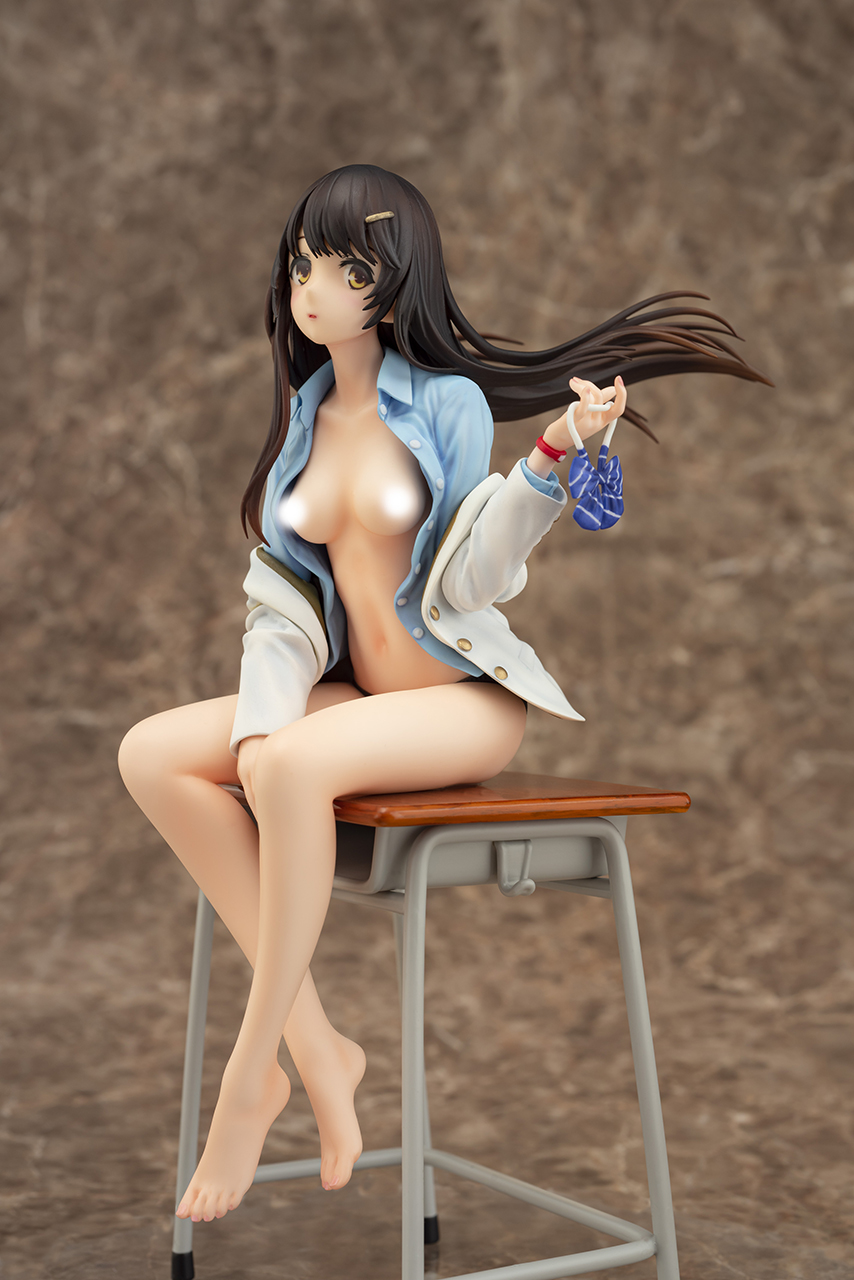 You can pre-order this figure until April 15th 2020 and it will be up for sale by August 2020!
© 和遥キナ
Sculptured by D蔵(diskvision)
Coloring by 大正堂(明智逸鶴)
Find Boku no Koibito, Ran Senpai – Hokago no Hitotoki – illustration by Kina Sensei here!
Find the figure on amiami >>http://bit.ly/2SeMauT<<
Check out Daikikougyou's social media channels:
http://www.daikikougyou.com
Instagram: https://www.instagram.com/daikikougyou
Facebook: https://www.facebook.com/daikikougyou
ad2
Latest posts by Around Akiba
(see all)
Around Akiba is all about bringing you the latest and greatest on everything that happens in the futuristic and fantastic world of Akihabara, Tokyo!