The World of Hiroyuki Imaishi
If you've seen the anime Gurren Lagann, Kill la Kill or Panty and Stocking then you know the works of Hiroyuki Imaishi. His art is very recognizable with its frantic, punchy and high octane style. And on May 29th an exhibition titled "Imaishi Hiroyuki no Sekai", or The World of Hiroyuki Imaishi, will open in Saitama, Japan to celebrate his works. We got a sneak preview of the Studio Trigger event, so let's take a look at what's inside!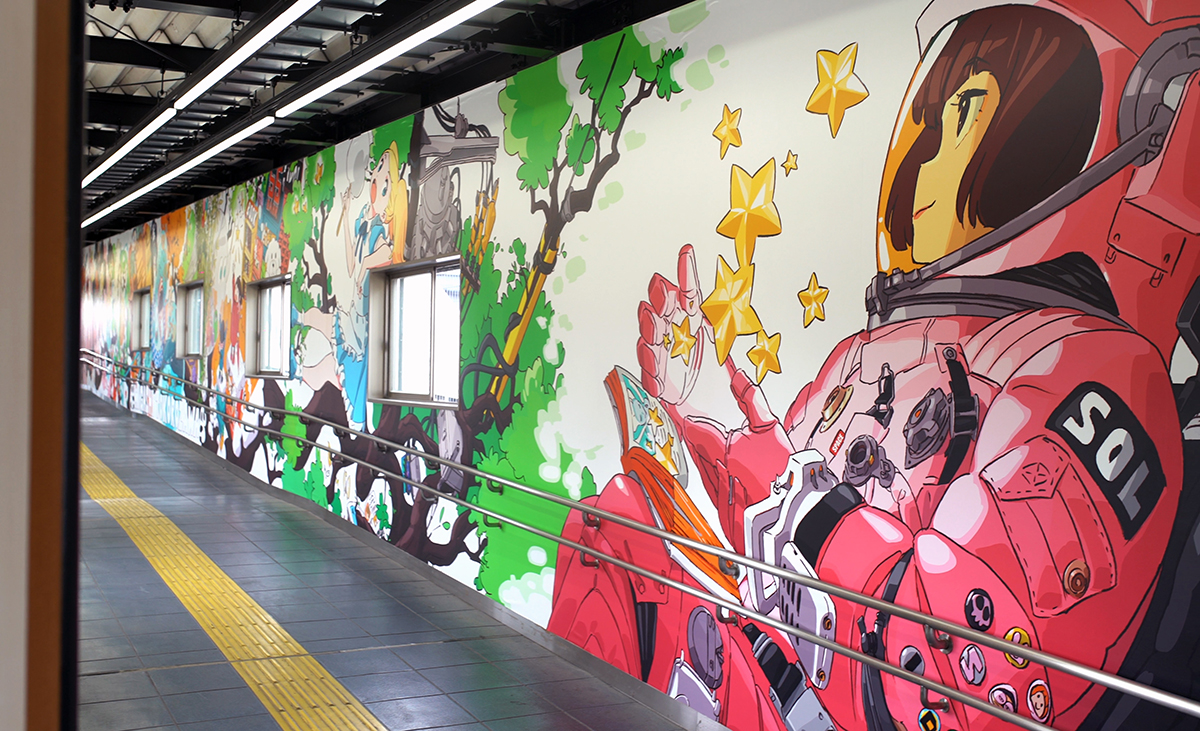 The event is inside the Kadokawa Culture Museum which is in the small town of Tokorozawa. The closest train station to the event was completely decked out in art with an entire walkway painted by Sushio, the character designer behind Kill la Kill.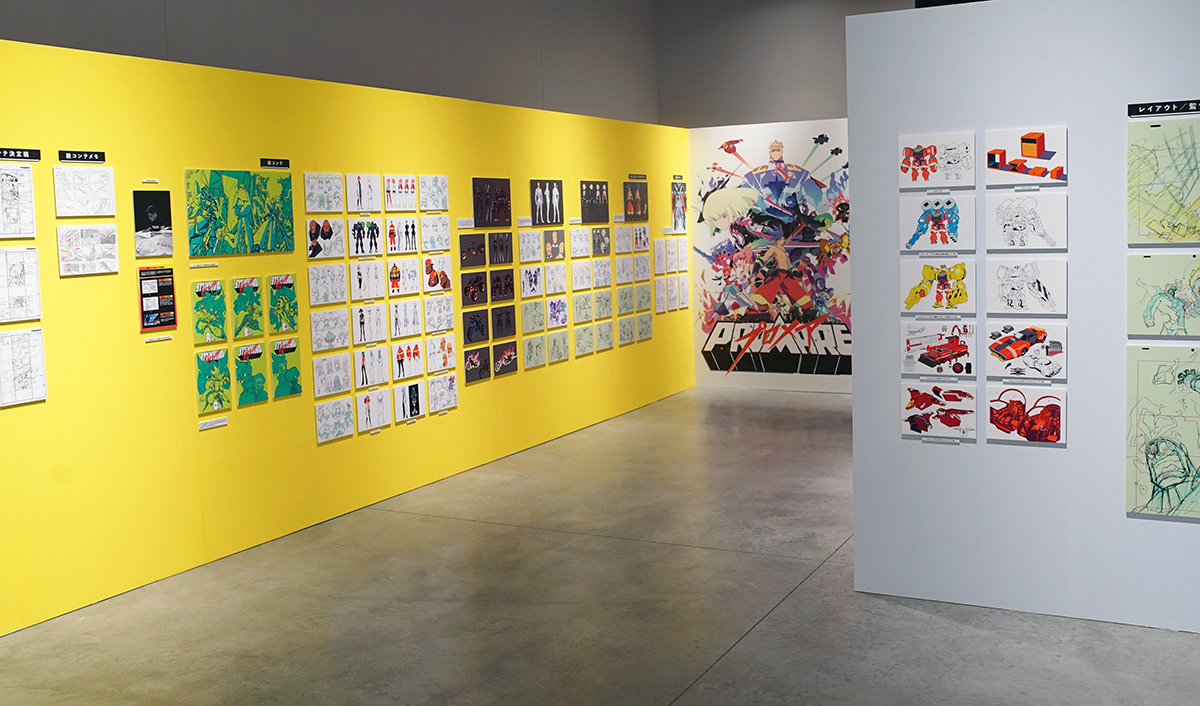 The Studio Trigger Museum
Inside the massive building the event is basically a museum of artworks. It's divided up into sections dedicated to each of Imaishi's works. From rough sketches and character designs to billboard size paintings, it's a very cool experience to walk through the maze of art. TV screen play famous scenes from each anime.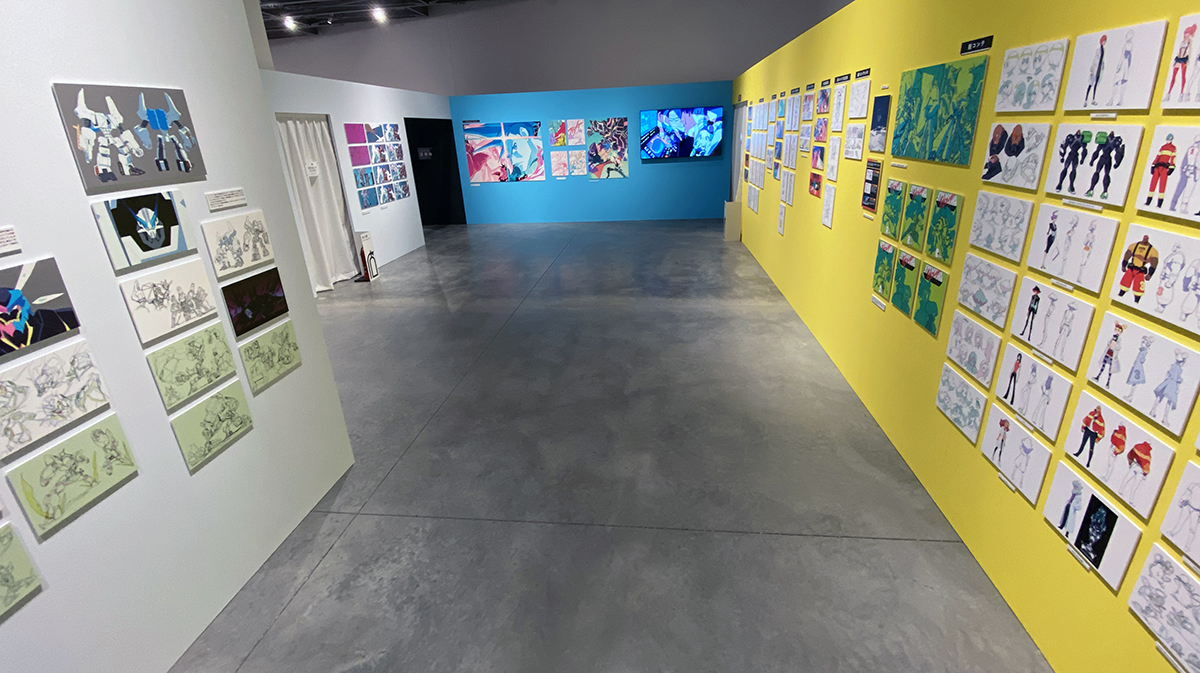 Some areas also included props in glass cases. In the Gurren Lagann area there was a big statue of Tengen Toppa Gurren Lagann. In the Kill la Kill area you could check out real-life versions of the Scissor Blade and Satsuki's katana.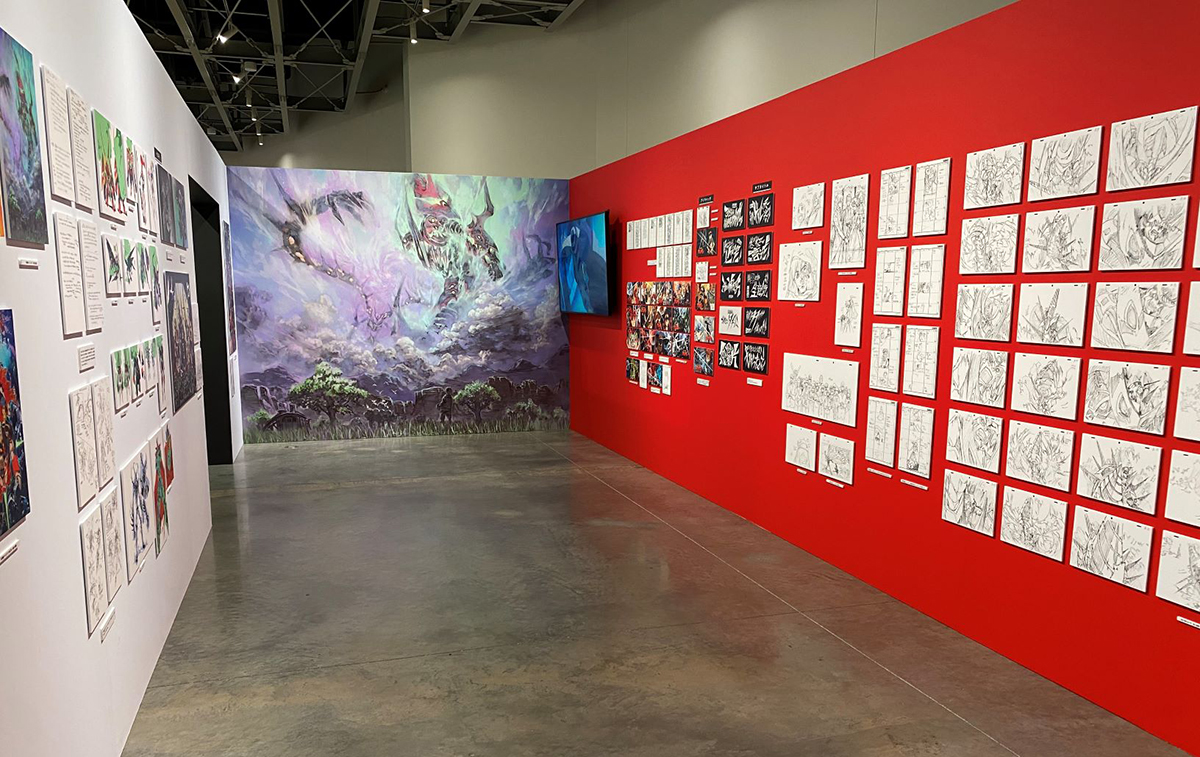 It's Photo Time
There is a nice photo area with big statues from the movie Promare and Gurren Lagann for those who want to grab a pic with their favorite character.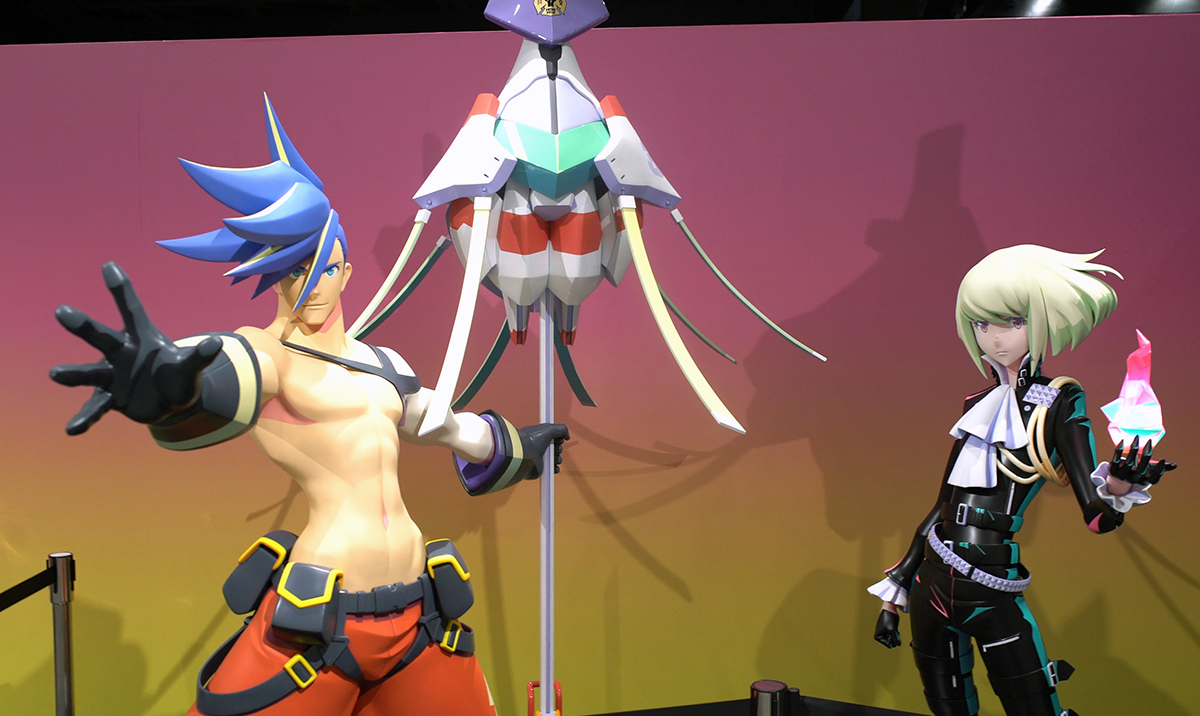 And of course there is a gift shop stock full of original goods! They have T-shirts, caps bags, little vinyl character goods and posters.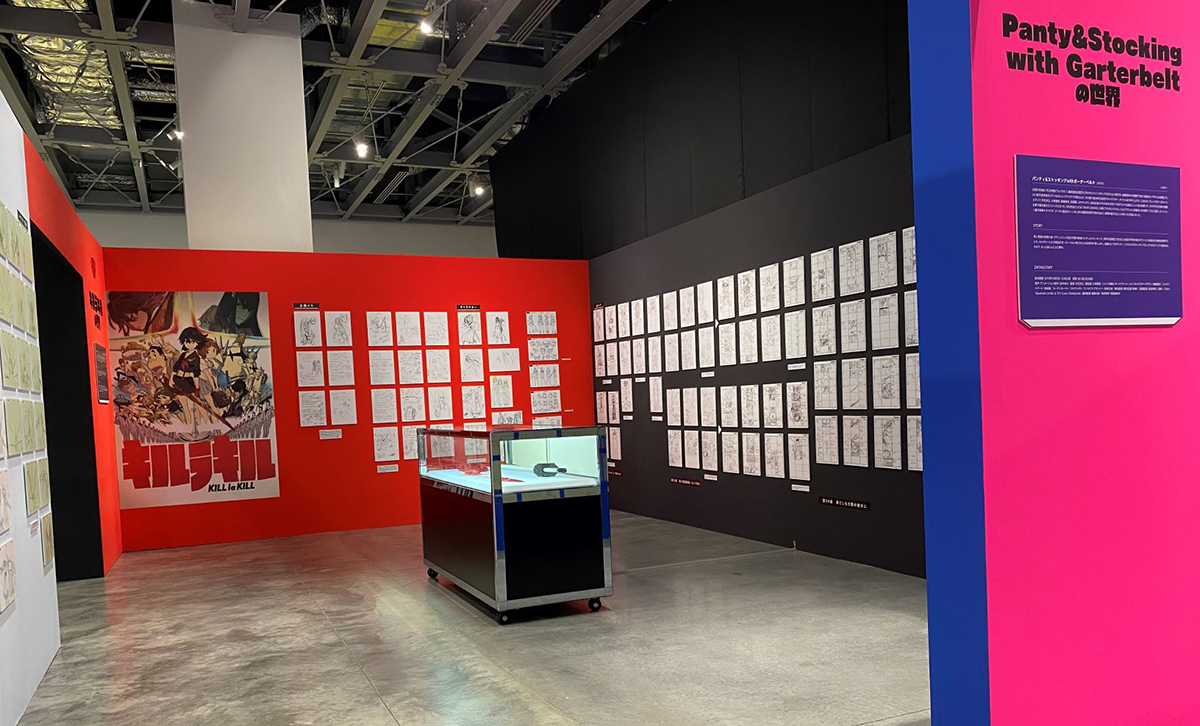 The event is open until the end of June 27th 2021.