Netflix announced DOTA Anime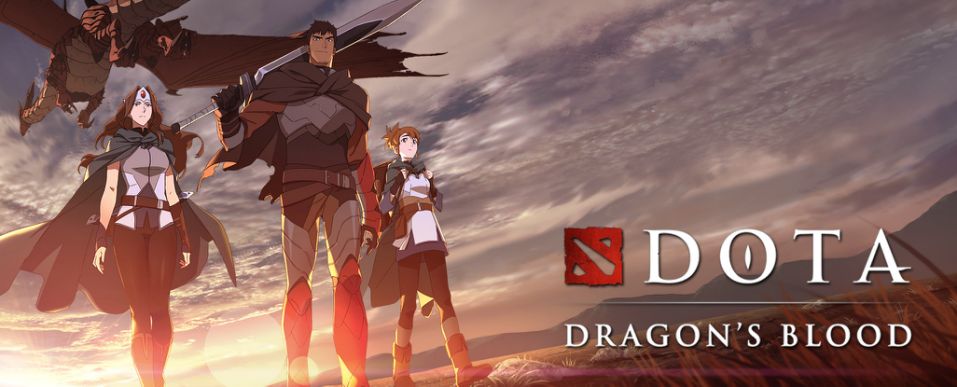 For years DOTA has resided among the most played MOBA games. Naturally it was only a matter of time until a studio tackled animating it's story. Netflix announced the release date for their new Anime Dragon's Blood for March 25th this year. It is supposed to have eight episodes and tell the story of a well known, young dragon knight.
We're excited to announce a brand-new anime series exploring the Dota universe like never before. As fellow fans of Dota and its passionate global community, we look forward to sharing this new adventure with you when it premieres on Netflix March 25.https://t.co/rHcL5QSi5b

— DOTA 2 (@DOTA2) February 17, 2021
DOTA 2 Players are already familiar with Davion. In the DOTA game he is a human knight able to transform himself into a dragon after granting another dragon's dying wish. Here's a comparison to his in-game design.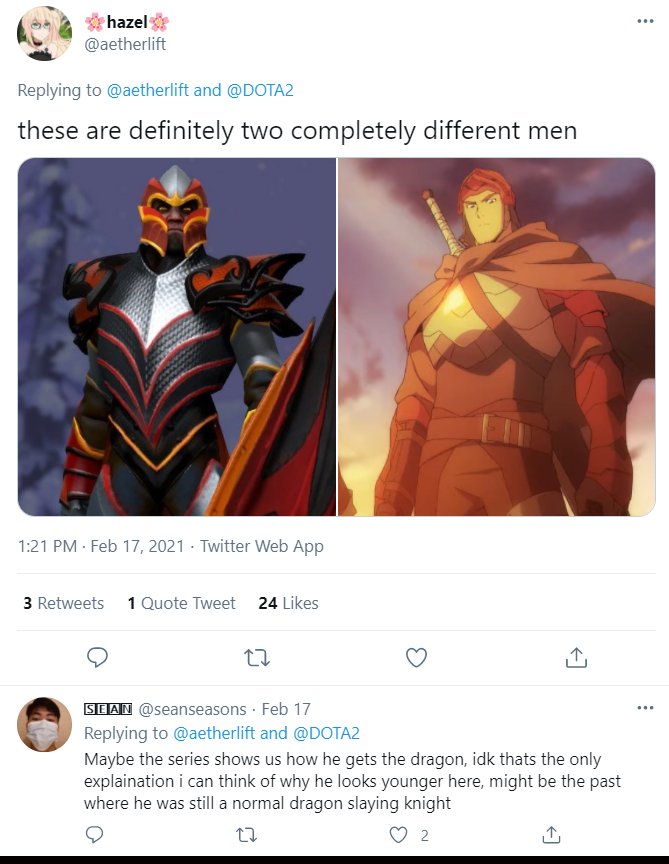 "The upcoming fantasy series tells the story of Davion, a renowned Dragon Knight devoted to wiping the scourge from the face of the world. Following encounters with a powerful, ancient eldwurm as well as the noble Princess Mirana on a secret mission of her own, Davion becomes embroiled in events much larger than he could have ever imagined." Netflix announced on their press release.
The Team behind DOTA: Dragon's Blood
Renowned Studio MIR is handling the Animation of the series. They are famous for their work on shows such as Avatar: Legend of Korra and Voltron: Legendary Defender. Also, taking a look at the cast you might recognize voices from shows like Naruto, Persona 4 or Disney's Hercules.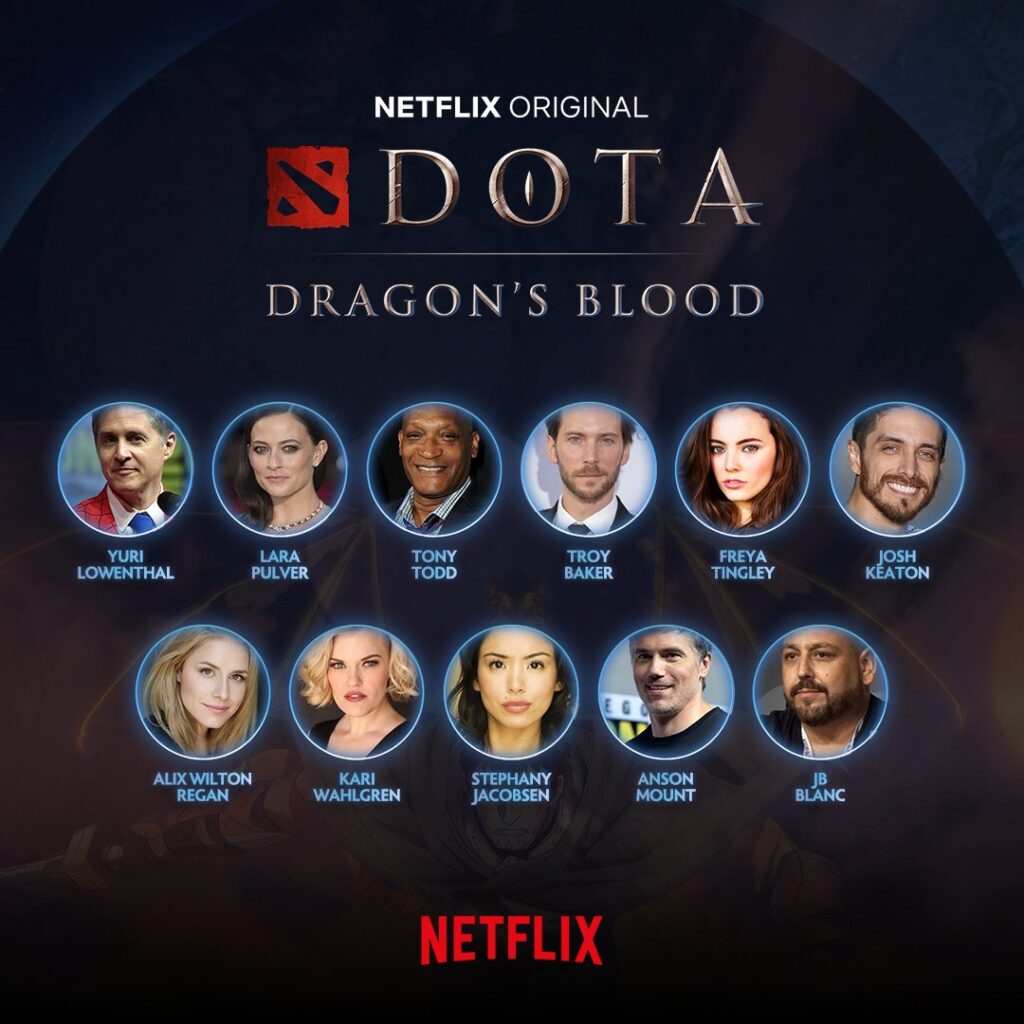 Furthermore Ashley Edward Miller (X-Men: First Class, Thor, Black Sails) handles production in cooperation with Valve Cooperation, the game's developer.
Schedule and Announcement Video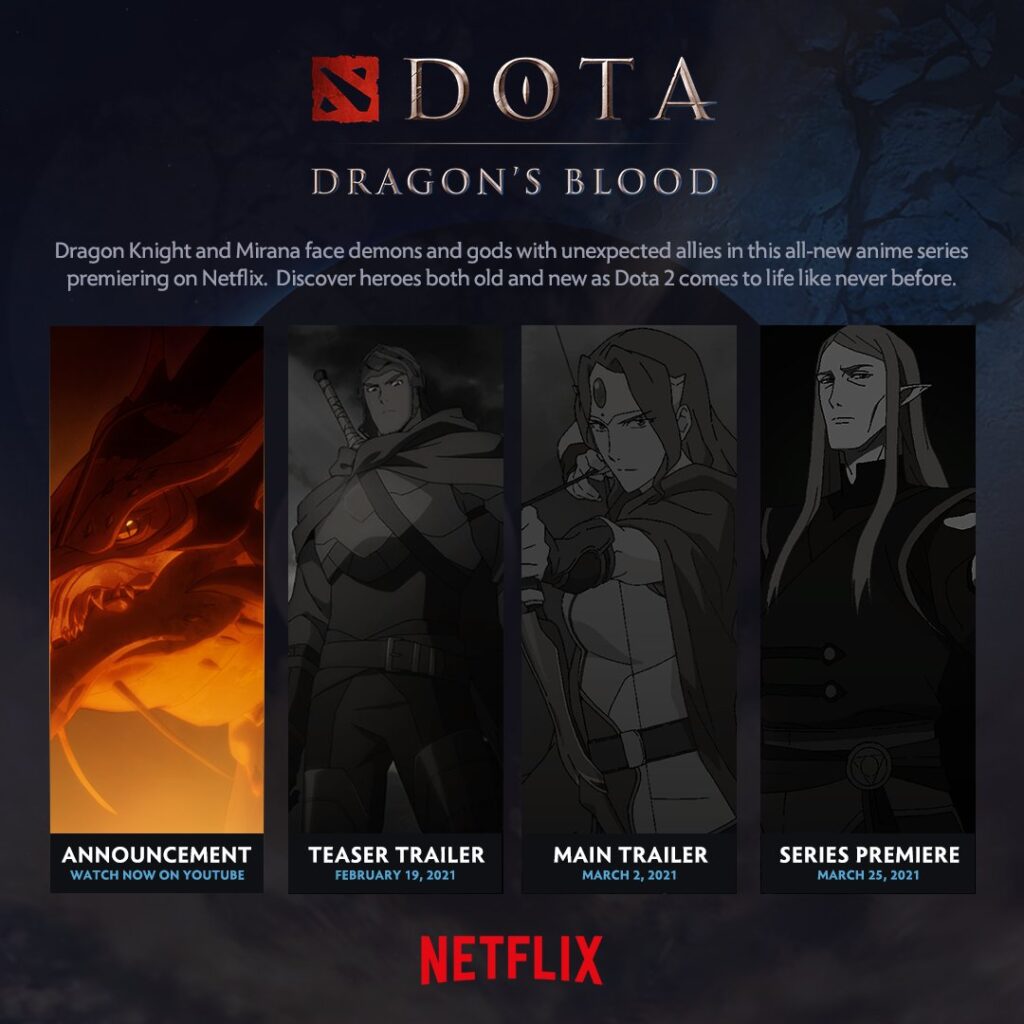 DOTA: Dragon's Blood released their first Announcement video on February 17th, sparking interest and excitement over social media as a result. As usual, DOTA insider Wykrhm Reddy added to DOTA's initial scarce information. He posted a schedule complete with character previews in addition to launch dates for teaser, trailer and official release. It features pictures of Davion, a girl who supposedly is Moon Priestess Mirana as well as an unknown man, whose appearance definitely has antagonist potential.
Watch the announcement video below!
DOTA: Dragon's Blood | Date Announcement | Netflix
Sources: Yahoo News, Twitter