A new collaboration event, between the "Kaden Shoujo" ("Electric Appliance Maiden") App and "Puella Magi Madoka Magica".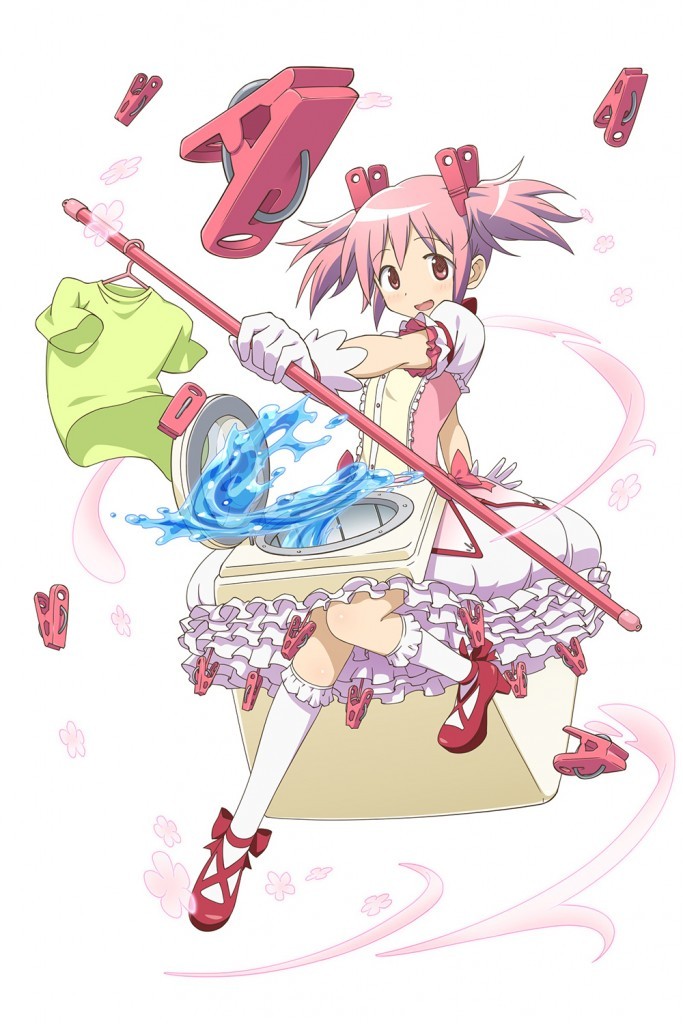 "Kaden Shoujo" is a smartphone app that allows you to personify electric household appliances. From June 30th until July 23rd, a new collaboration event – between the app and the new "Madoka Magica" movie "Rebellion" – is open to the public. The event includes an exhibition, where the magical girls from "Madoka Magica" are turned into personified household items.
Madoka the Washing Machine:
She can do everything from washing to drying. Even though the changes to her body make her feel confused, the fact that she can help others makes her happy. Although sometimes she may kindly over-wash some clothes, or will not be able remove tough stains.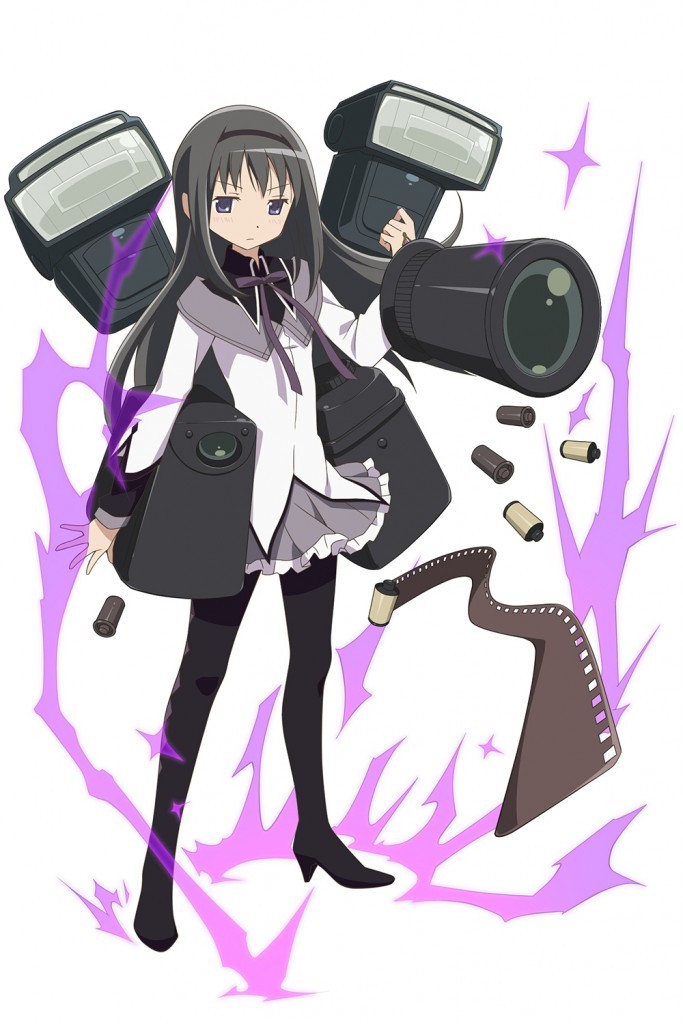 Digital Camera Homura:.
She can take high resolution photos, even at night. By stopping time in her pictures, Homura can capture things that are usually invisible to the naked eye. She also has other functions, such as zoom.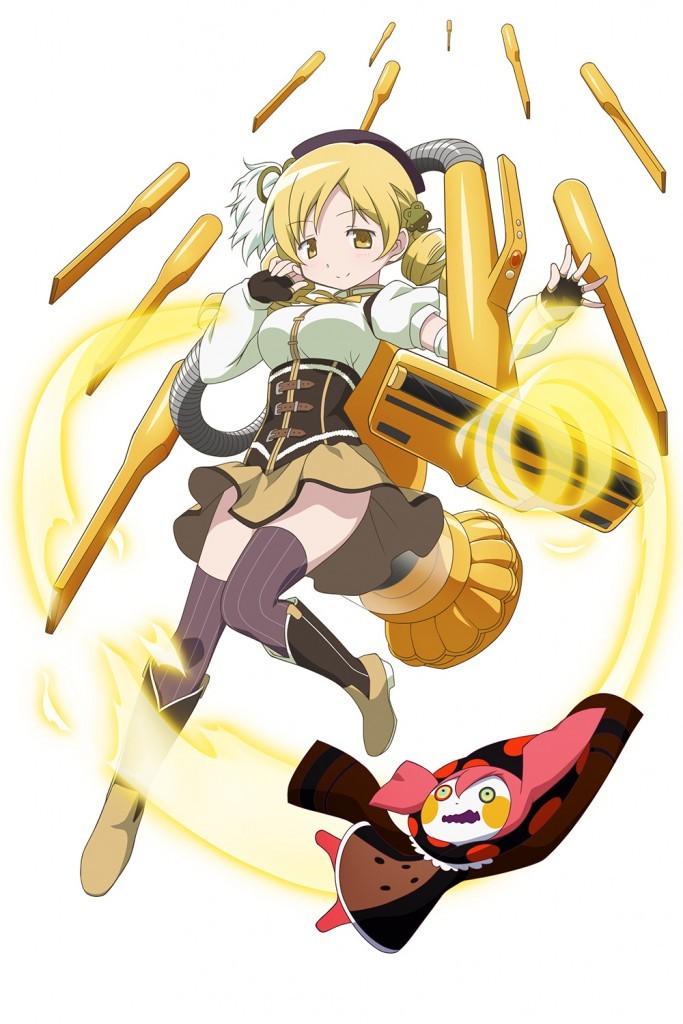 Vacuum-cleaner Mami:
True to her character, the new Mami can clean any room, no matter how dirty it is. Striving for perfection, she will not miss the tiniest speckle of dirt.
Sayaka the Liquid Crystal Television:
She has a big high resolution screen with a LED backlight option. Sometimes, the screen will accidently project how she truly feels, and might blurt out some nasty comments.
Steam Iron Anzu:
Even though she is upset over being turend into an iron, no crease nor wrinkle is a match for her strength and speed.
Nagisa likes to add her favorite cheese to the mix, and make all kinds of drinks and snacks. Sometimes, she might get too excited, and things may explode, burn or fly all over the walls.
You can download the app from:
https://itunes.apple.com/jp/app/id969909642
Source: