Who ever said that collecting coins was lame, obvious haven't seen this before. Did you know that the popular SD Gundam capsule toy figures had their own coin series? Bandai released the coin collection 25 years ago. Originally there were 9 coins in all, each engraved with a popular character from SD Gundam. On April 2nd Bandai will release the SD Gundam Gaiden (Knight Gundam) Collection. This collection contains the original 9 characters plus 3 new characters that weren't in the in the original collection.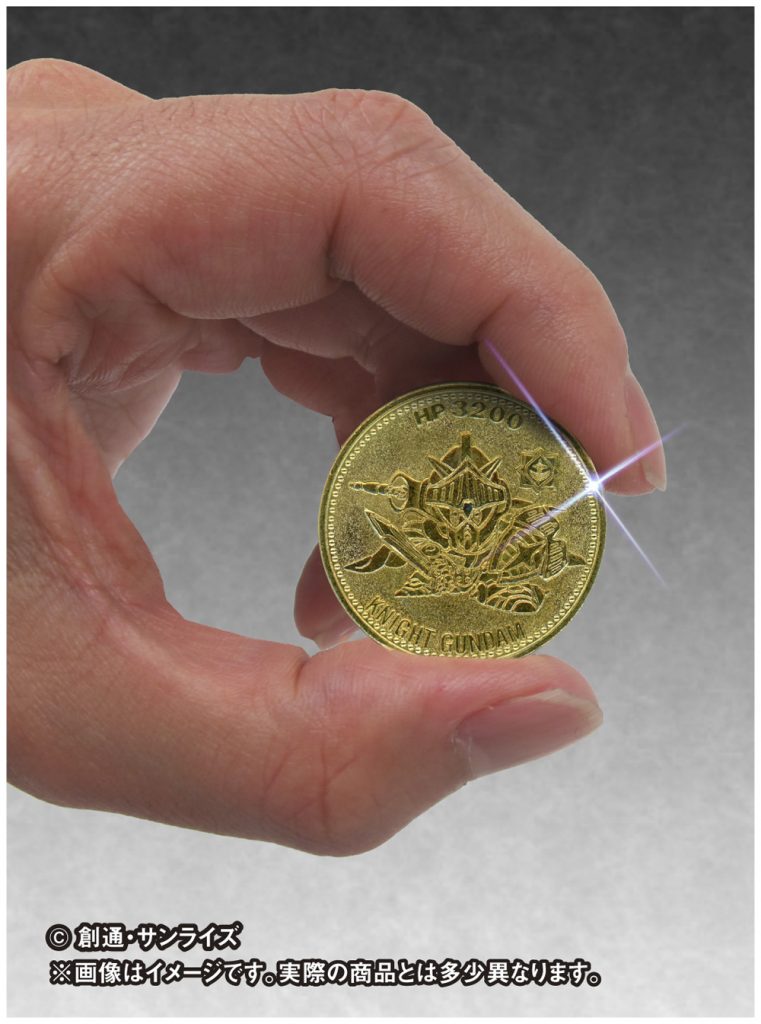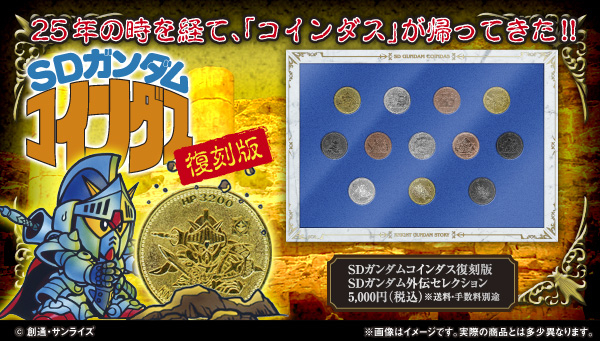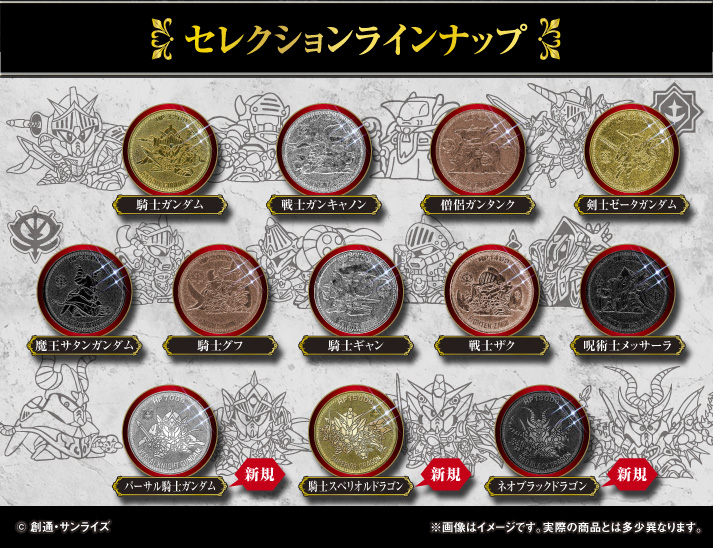 Original 9 Characters;
Knight Gundam, Fighter Guncannon, Priest Guntank, Devil Satan Gundam, Sorcerer Messala, Swordsman Zeta, Knight Gouf, Knight Zaku, and Knight Gyan.
New 3 Characters;
Vassal Knight Gundam, Neo Black Dragon, and Knight Superior Dragon.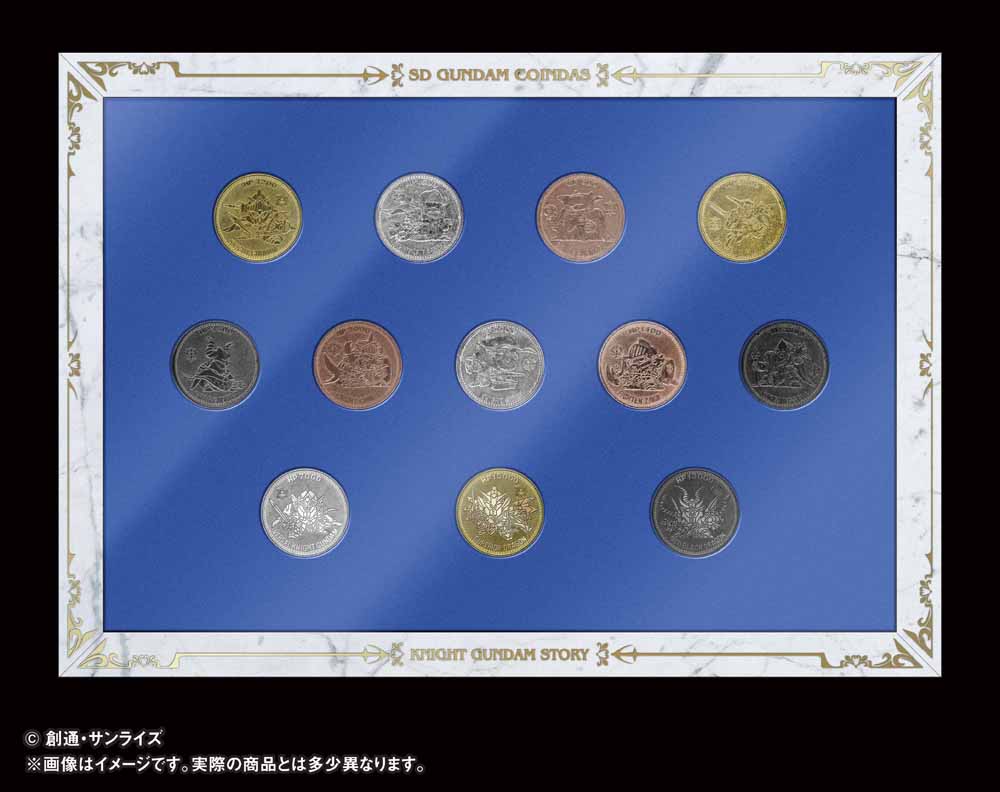 The coins also come in a special Knight Gundam display case.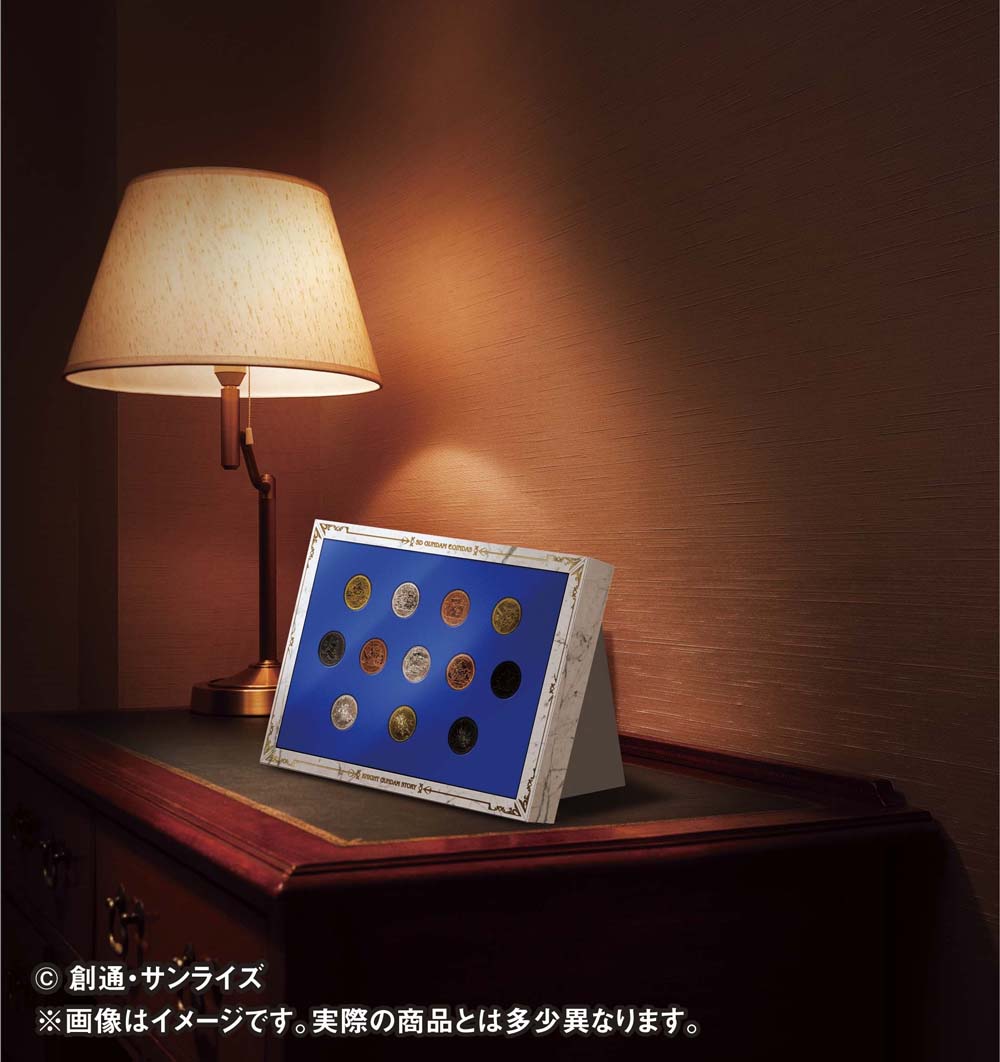 This collection cost 5,000yen and can only be sold on the Premium Bandai Online shop.
For more details check out the Premium Bandai website.http://p-bandai.jp/gashadepa/item-1000096838/?rt=pr
For more great pics and info: http://www.kk1up.jp/archives/n12253.html